Coffee surely provides you happiness when we drink it. But how can we make it even better? Having a variety of choices on the menu or the aroma of roasted coffee sure play a role in your coffee experience. However, the environment when a person walks into the coffee shop will immediately tell a different story. In St. Louis, there are some remarkable coffee shops for you to enjoy in addition to your cup.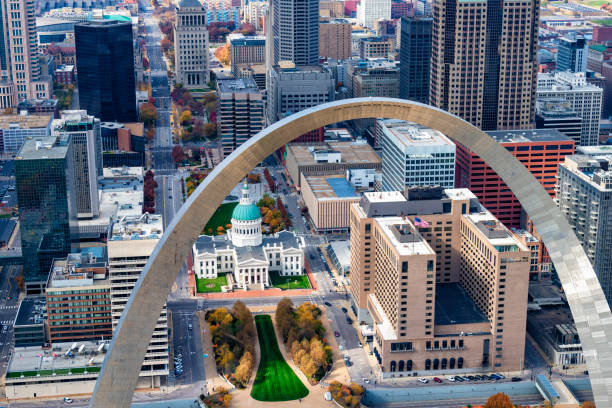 The environment, coziness, and taste of the coffee will be major factors in your coffee incentives. Not only that, the barista will further enhance your experience through their design and their finishing signature. These factors could differentiate a good coffee shop from the best coffee shops.
And for those that are either from St. Louis or just passing through there, this is your greatest opportunity to try out their finest coffee shops at this South city roaster. So, stick around to find out which will be your next favorite coffee shop here in St. Louis.
1. Sump Coffee
The first coffee shop on this list is Sump Coffee shop. Sump coffee roasted their beans instead of purchasing from local brewing like other shops.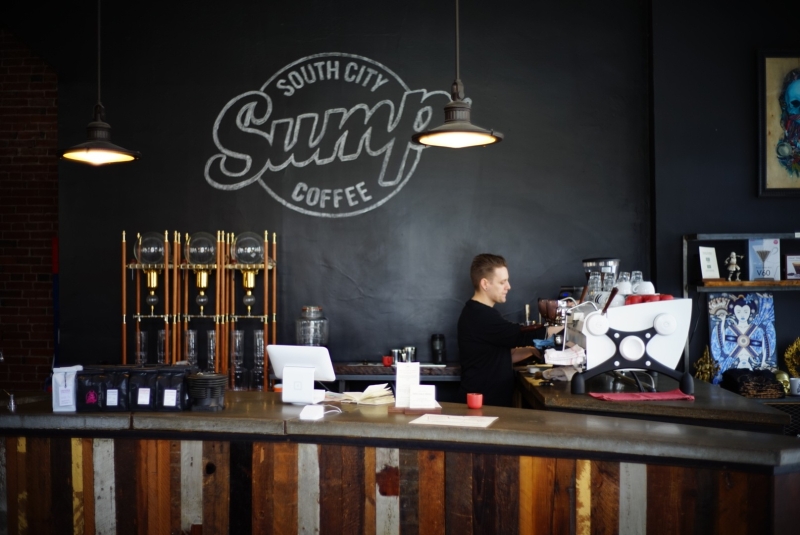 Roasting in their shop will give even a stronger aroma of coffee when walking in as well. But there is something special about this shop than just their coffee.
From the moment you enter the shop, the ambiance and aura of the shop gives a different vibe from the rest. It is dark and sleuth in a way yet energizes as well. It could be from the black theme design but since the shop has a big window, it lets in a lot of natural light.
Thus, this provides a soft blend between the two components and creates what is known as their unique characteristic. Moreover, even the arrangement and interior design also compliment the whole silhouette of the coffee shop.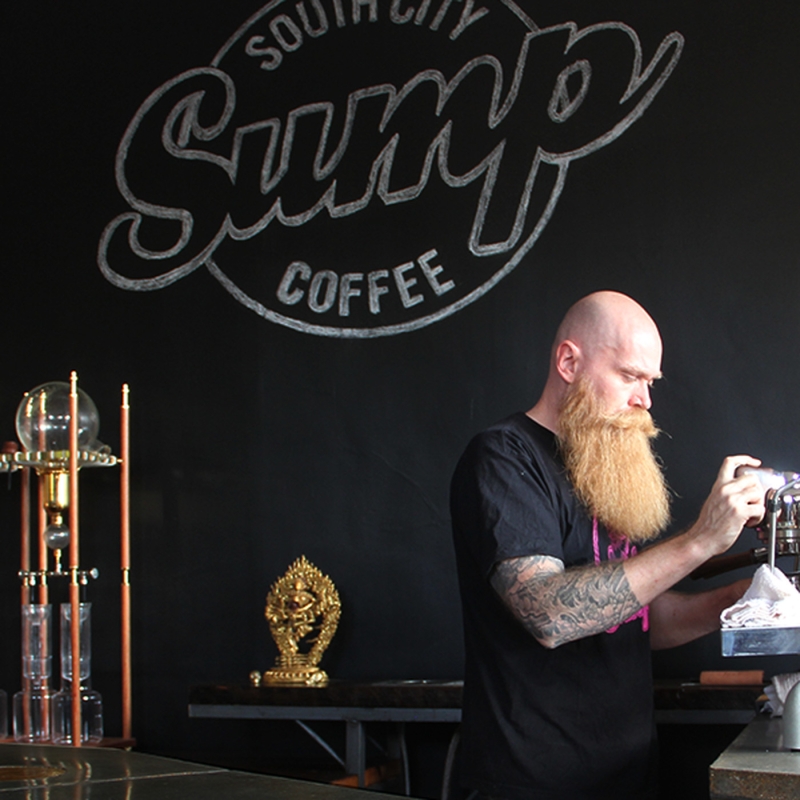 In terms of their coffee and their taste, they are not lacking from any major coffee shops at all. After you order your coffee, you can observe how your coffee can be made behind the counter.
And if you are lucky, you will meet their own Scott Carey whom he and his iconic beard create what is now known as their logo.
2. Coma Coffee
The name of this coffee shop sure portrays a different picture from what it is.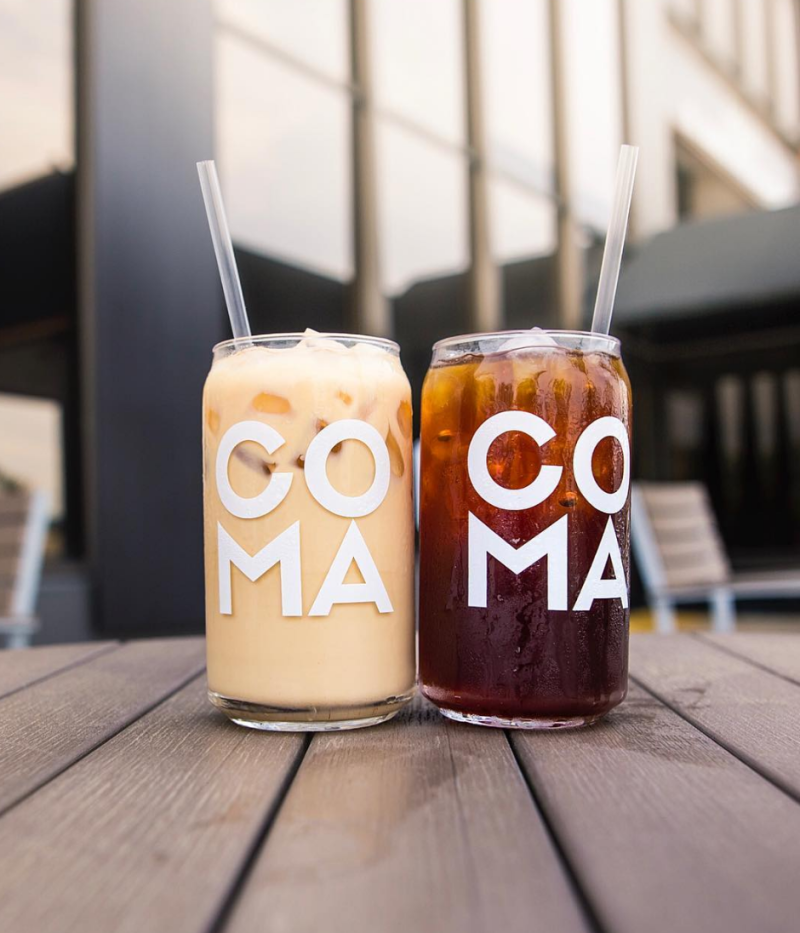 This coffee shop is one of the well-known coffee shops in Saint Louis that has received a lot of positive feedback from their customers.
Firstly, their floor-to-ceiling design creates one of the most attractive features and views of the city for their customers to enjoy. With proper light entering the room, it has created a bright natural light during the days, comforting during sunset, and moody during rain.
Nevertheless, their decor and great atmosphere are not the only factors that make them a better coffee shop but their delicious food and flavorful cup are one of the foundation grounds that makes them what they are today.
With many praises and positive feedback from the customer, they could be considered as one of the hidden gems of coffee shops in St Louis
3. Blueprint Coffee
This local blueprint coffee bar has become one of the main coffee attractions in St Louis especially for a younger crowd and for those that are looking for a delicious cup of coffee.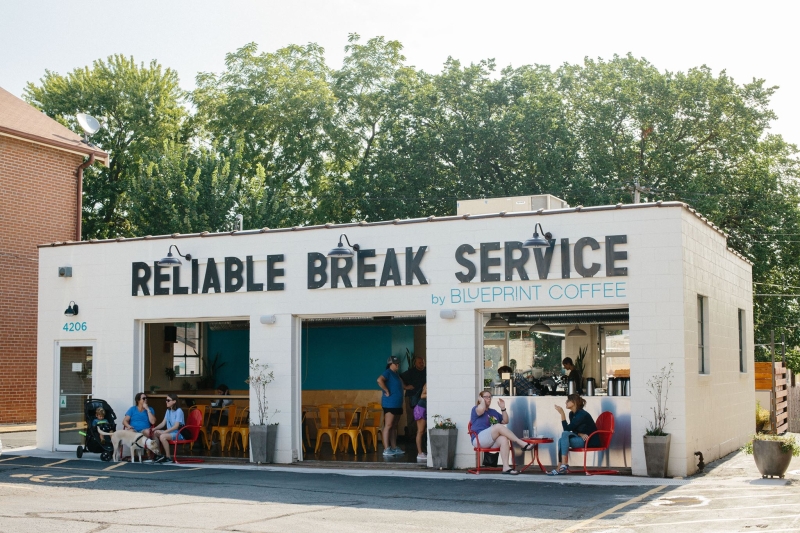 The coffee shop design is unique in its way. Their shop has a boxy exterior design and an option for outdoor seating as well.
Blueprint coffee shops can get busy during some peak times as well. The quality of their coffee is extraordinary. They also offer different varieties of mixtures of freshly brewed coffee such as light roast, medium roast, and even dark roasts.
It is easy to catch up with their skills and knowledge about their coffee from how they brew, roast, farm, and the way they brew their great cup of coffee for you.
4. Comet Coffee
Comet coffee could be one of the potential one visit-of-a-kind coffee shop experiences you'll get at St Louis. It is not a large coffee shop compared to big and other well-known coffee shops in St Louis.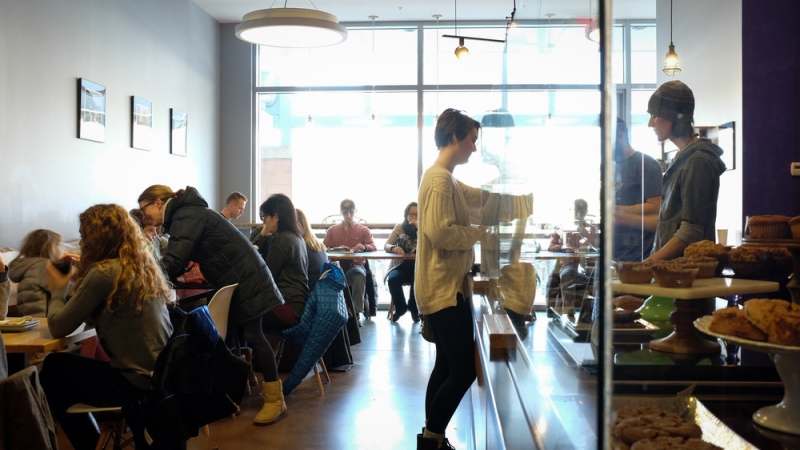 However, this cozy coffee shop sure delivers great coffee. Moreover, they do not roast coffee but source those beans from around the world. It is not some specialty drink but it is nonetheless local instead.
They also offer lighter roasts, medium roasts, or darker roasts as well so that you can enjoy a variety of flavors including acidic, aroma, and many more from the finest Comet Coffee.
It is such a fantastic coffee shop that if you have the chance to visit Saint Louis you should not skip their delicious cup of coQAffee.
5. Fiddlehead Fern Cafe
If you think that this coffee shop is unique, you have not seen their specialty drinks yet. Fiddlehead Fern Cafe has a relaxing atmosphere and many youths come to this location for a good cup of coffee.
Their location was once a gas station, but they have renovated this place into a cozy coffee shop with rustic decor and a new coffee shop. During the weekend on some occasions, you will be greeted with live music perforation, which enhances the atmosphere even further.
Moreover, their source of coffee is from the local roasters in St Louis, and have a big range of specialty coffee ready to serve you. Also, their food could be one of the most delicious spots here in St Louis.
What goes along with their coffee and baked goods is their friendly and professional staff there. So, if you are looking for what could be the best coffee here in St Louis.
6. Cursed Bikes & Coffee
If you are a biker like me, you will understand the feeling of waking up in the morning to your morning ride. Even if you are a non-bike rider, you would still understand the feeling of waking up earlier in the morning.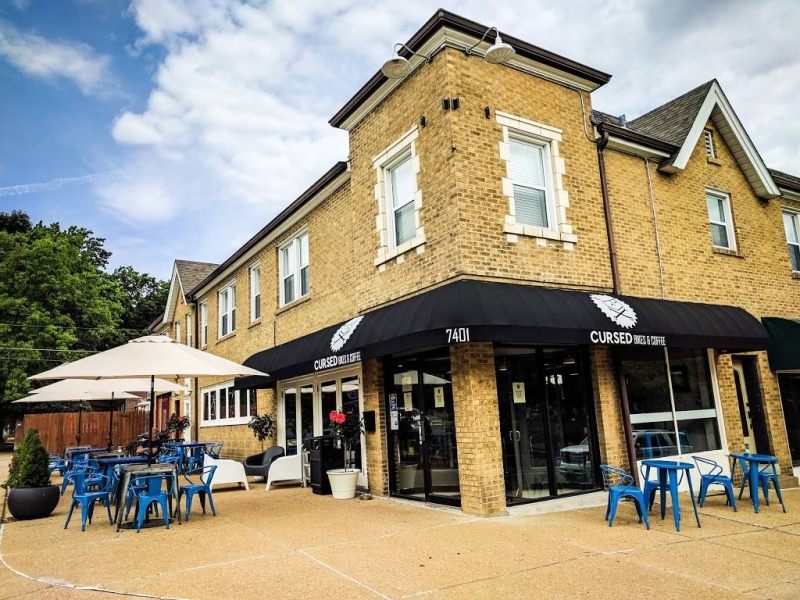 Cursed Bikes & Coffee have a soft spot in St Louis where people can enjoy either their morning cup of coffee after or before going on with their day.
How this coffee shop came into fruition was firstly it was a bike shop but after some realization, the owner decided to expand their business to what is to be known as this coffee shop.
Many people have doubts but you cannot judge a book by its cover. They have put tremendous effort into creating their coffee signature in St Louis. They put their mind to create a good cup for their customer.
If you didn't know the story, some might have thought that this coffee shop might start selling bikes. Nevertheless, if you have the chance to pass by this place, don't forget to try their bike-style coffee.
7. Northwest Coffee Roasting Company
Northwest coffee roasting company is a smaller shop on this list but the size is compensated by their coffee drinks and quality.
Their technique of roasting their coffee beans is different from other shops because they use a longer roasting duration yet a lower temperature than the local roasters. This roasting results in extracting the sweetness and extreme taste of their coffee.
They mainly focus on light roasts like other shops but you should still provide a chance for this newly created coffee company and understand what is behind their characteristics.
8. Living Room Coffee & Kitchen
There is a saying that what goes around comes around. And same goes for Living Room Coffee & Kitchen cafe. This cafe is a derivation from the predecessor the ArtHouse Coffees.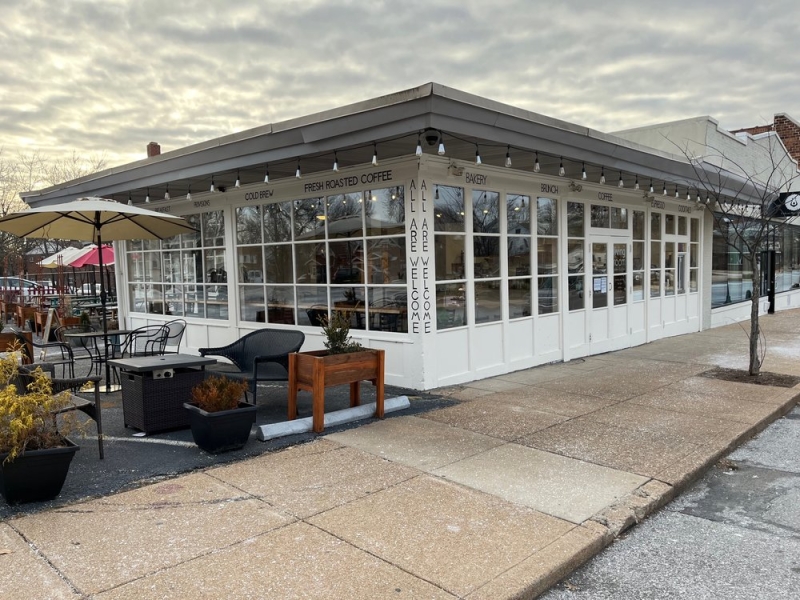 They first started as a specialty coffee roaster that helps create opportunities for the disabled. After opening, they receive tremendous support for their ideology and especially for coffee.
They do not have the biggest area in Saint Louis but regardless of whether in the interior or exterior, you would still receive the warm atmosphere from this cafe.
In terms of how they supply coffee beans, they maintain a close relationship with the local producer and offer single-estate coffee.
A single-estate coffee means that the coffee beans that are used to serve you are directly from the local producer in Saint Louis or the nearby area.
Understanding how they were able to maintain this close relationship with their supplier, imagine what they can do to their customer will be even better.
9. Maypop Coffee & Garden Shop
Well, we have encountered a coffee bike but now let's introduce you to another special coffee shop which is a coffee and plant. Similar background to the coffee bike, the owner merges his compassion with gardening and coffee.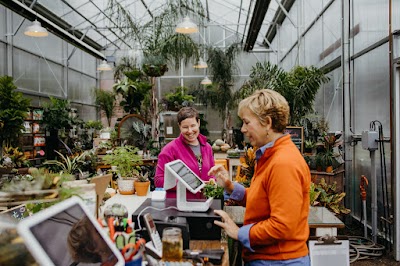 If you are somebody that loves nature and greenery sites, there is not a better place to enjoy this than Coffee & Garden Shop.
The environment is filled with a natural and cozy atmosphere due to the presence of the plant to enhance the place further. In the past, it used to be a residential compartment thus the cozy feeling of a house is there.
Similarly, like another cafe in Saint Louis, the baristas at Maypop Coffee & Garden Shop are extremely talented and educated about the task that they are doing and the coffee that they are making.
Moreover, they are so friendly and supportive that leave everyone with a smile after serving their coffee.
So, if you are searching for a refreshing atmosphere yet cozy at the same time, Maypop Coffee & Garden Shop should not be missed then.
10. Winslow's Table
Once you tasted the flavor of a cozy coffee, surely you will start looking for more. Winslow's Table will provide you with the coffee shop experience you are looking for. They have a warm and welcoming atmosphere that is always full of the customer either enjoying their coffee and bakeries or enjoying it with their company.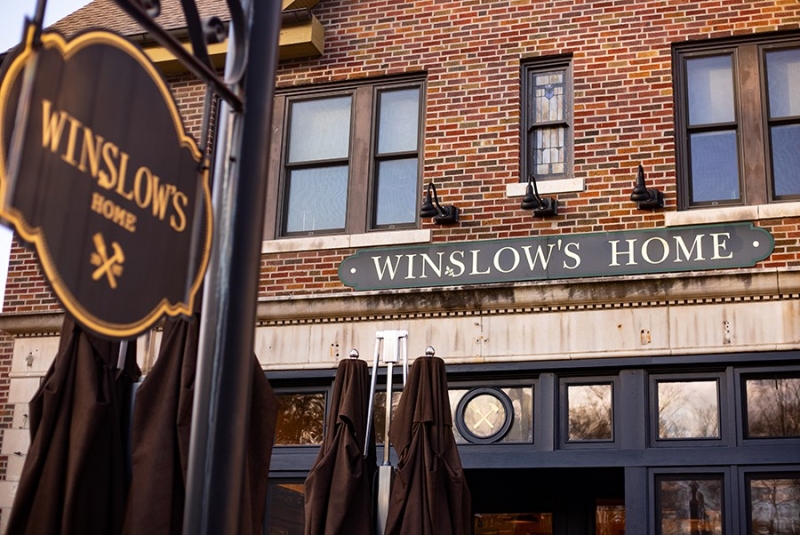 Sometimes indoors can get noisy from time to time. So, Winslow compensates for their crowded indoor area by organizing an outdoor area for the customer as well.
Nevertheless, it can still get crowded at times but it is still a better way to relax, especially when you want to get away from everything and just enjoy your cup.
In addition, at this cafe, you will find something that will suit your taste because they have a wide range of choices from breakfast to blends to many more. Thus, finding your preference will not be a problem here per se.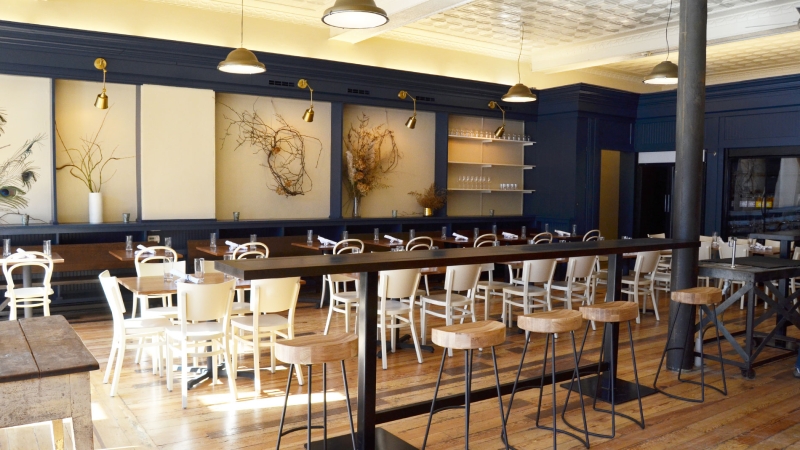 One of the special features that Winslow's has is the community tables that they offer for the customer.
Unlike others that have a smaller table, Winslow's has a bigger table for people to enjoy their conversation or start a conversation with someone new or known to interact in that area.
11. Park Avenue Coffee
The darker the roasts mean that the more aromatic the coffee can get as well as its caramelization and sweetness.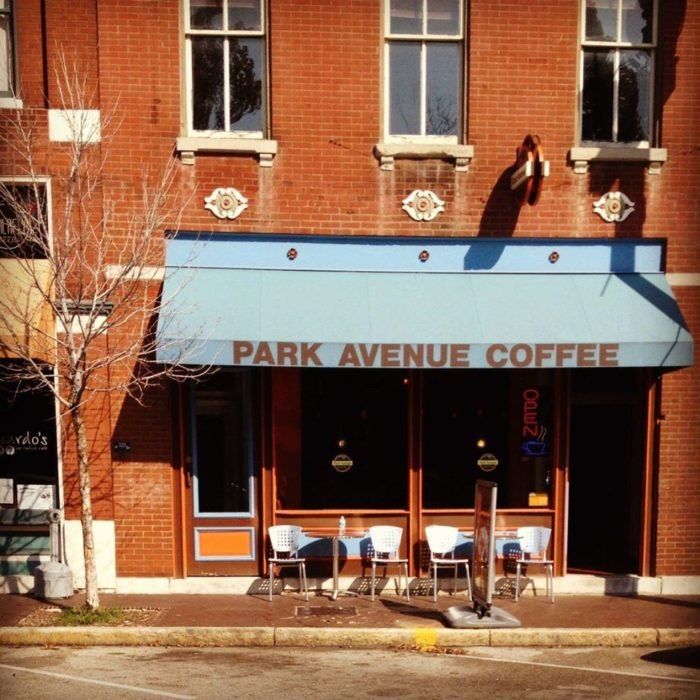 At Park Avenue Coffee they are one of the well-known palaces in Saint Louis that offer darker roasts. Their Italian is dark, bold, and filled with flavor. They have a secret recipe for their elongated roasting process.
A darker roast also means that you will not taste as much of the bitterness of the coffee as much as a shorter roast since they roast them till their second crack.
They have a variety of choices that you can choose from their menu. Specifically referred to their origins, roast profiles, and flavor profiles. And do not forget their fresh bakeries that are the perfect combo for the darker profile roast they are offering.
Their staff and the barista are extremely talented with their skills and communication. Though they are limited to their smaller space, their love for coffee is not limited, especially at Park Avenue Coffee.
12. The Mud House
One of the casual and pleasant experiences that you will need here at Saint Louis is in The Mud House.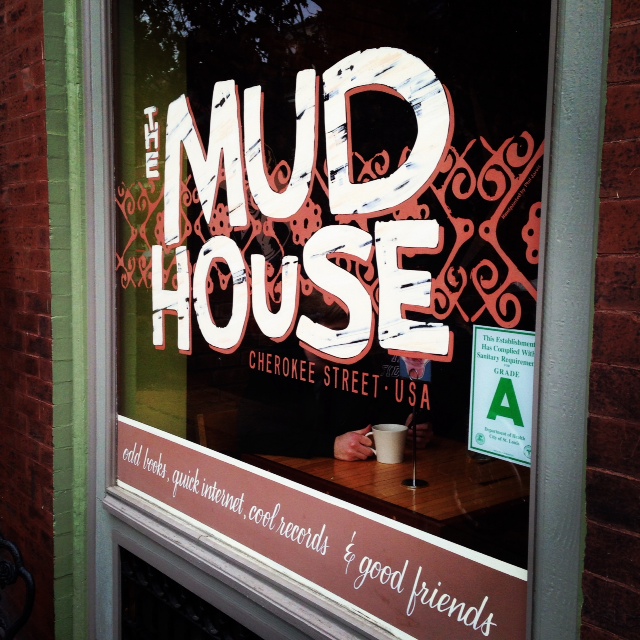 Just by entering the front door, you will be greeted with their freshly brewed coffee providing both light and urban atmosphere. It is such a well-organized place since they have both the larger and smaller tables for people to choose from according to their preference.
Moreover, the staff there can look through the soul of a coffee drinker in an instant. They seem to recognize the need of people that want their caffeine immediately, while some like to appreciate their craft and time.
Thus, they have a reserved place where they offer to-go cups that are easy to prepare and that are also freshly brewed by their pour-over. The staff there will keep you company all the time to make you awaken before you receive your morning coffee.
Beware of limited seats when you visit their shop since there are so many people among the locals and passersby in that area. But all will be paid off once you taste their crafts!
13. Black forest Kaffee Haus
Even the name of the coffee is straight out of the fairy tales but what is interesting is that even the interior also takes place in the fairy tale's wonderland.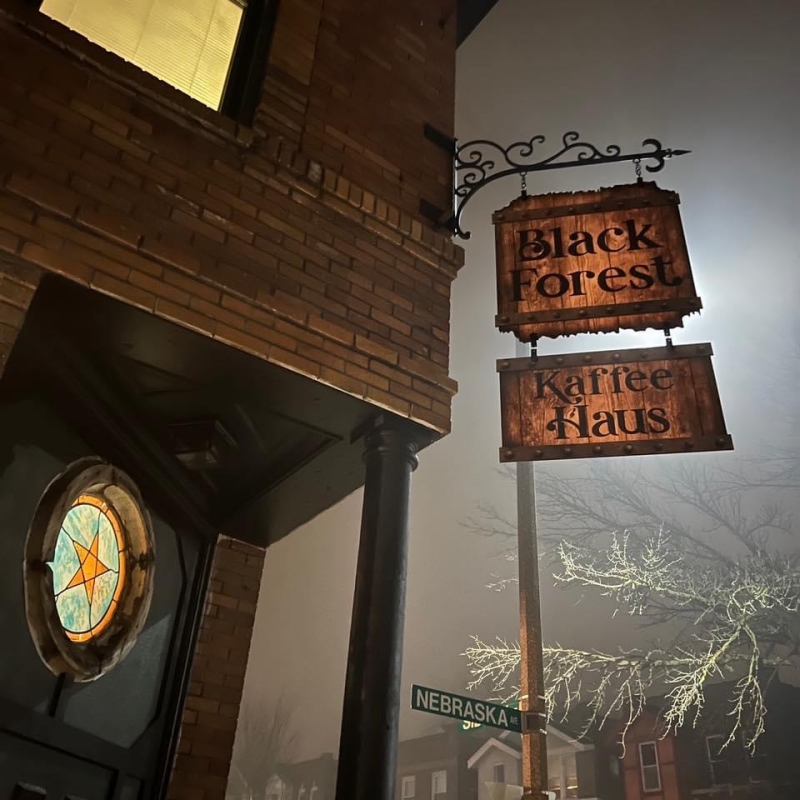 This coffee shop has a reference design from the medieval era that is equipped with chandeliers, leaves, and wine crawling over the walls, and suits of armor that overlook the whole coffee shop.
It is like you are going into a time capsule during the medieval era. The shop will also serve you coffee using Kaldis coffee, breakfast, and different types of German favorites snacks and refreshments.
So, if you are looking for a different experience from your normal daily cups, this will be a great opportunity for you to enjoy an alternative environment at Saint Louis.
14. Course Coffee Roasters
Since we just passed by the topic of time capsules, this local cafe is located in St. Charles' Frenchtown neighborhood, a little north up the Main Street where this cafe will be located.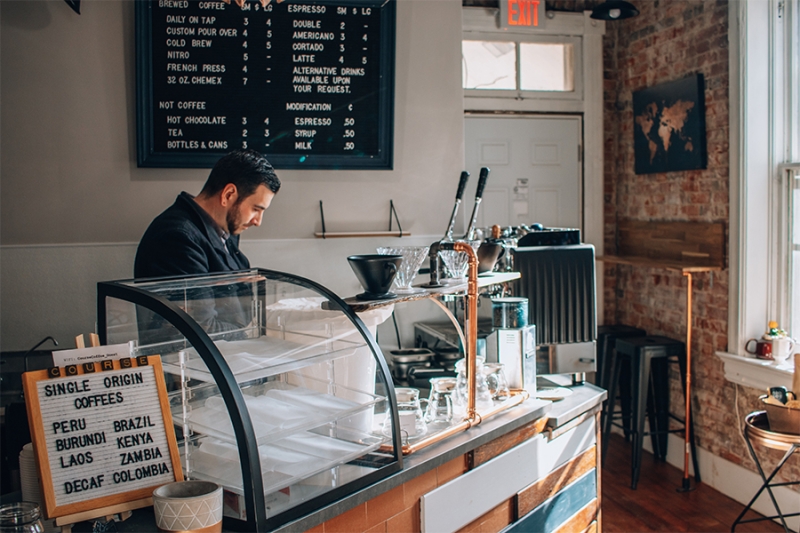 This shop used to be in a historic neighborhood that left with a collection of retro aspect furniture inside. Along with their pastries around the world, you will get one of the marvelous experiences with the local brewers there.
15. Oliver's Coffee + Flower Bar
If you are into coffee photography, you will love this coffee shop for sure. It is an oasis full of a plantation that complements the area and its unique coffee beverages.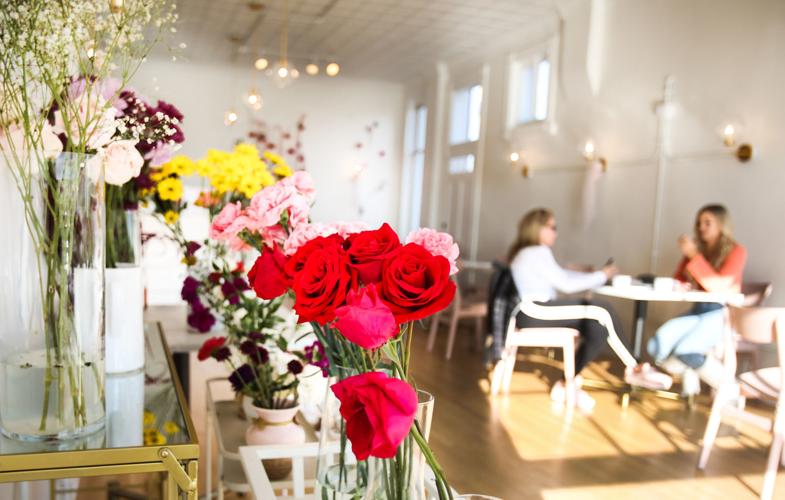 This shop is the result of two blossoming friendships and a passion for their goal. Once you enter the shop, you can feel the love and affection that the coffee owner provides for this cafe.
This place has attracted a lot of photogenic people to enjoy the area as well as to taste the nonetheless delicious cup of coffee here in St Louis.
Conclusion
All in all, we have covered a lot of coffee shops here in Saint Louis. Each of these shops has a unique character of its own.
Some might lean on customer service, some might have food from all over the world, some might lean on the design both inside and outside, some might be a derivative from what is original and many more.
It is hard to find which will be your favorite since they all have their beauty.
But whether you are in Saint Louis or outside of the area, the one thing that connects people is their love for coffee and curiosity.
So, among these 15 coffee shops that have been listed above, we hope that you will enjoy some if not all of the shops if you ever passed by or in the area of Saint Louis.
Reference:
Youtube Video