Coffee has become an essential drink in our daily lives. People all are fond of coffee and its taste. Because of its popularity, many rich coffee companies are investing in high-quality and expensive coffee beans from around the world. So there comes the question, what are the most expensive coffees? What are the underlying concepts that make them become the most expensive coffee? Well, to answer that, let's go on a journey with us to discover a brief history, fun facts, and the type of most expensive coffee beans in the world.
A Brief History of Coffee
How did coffee spread around the world?
Ethiopia is a birthplace and is known to be home for many high-quality coffee. It said that the coffee was first discovered by an Ethiopian shepherd who raised goats. The shepherd found out that after the goats ate red berries, they did not sleep at night and were full of energy. So, that shepherd was curious about it and tried it too. After that, he felt very awake and energized at the same time.
Ethiopian coffee was exported across the Red Sea to the port of Moka, Yemen. Moka Port became famous as a place for trading coffee, and the local name Moka was also used as a term for coffee. You can also find the name Moka in the coffee shop menu these days.
Interesting Fact: Coffee is loved by Muslim people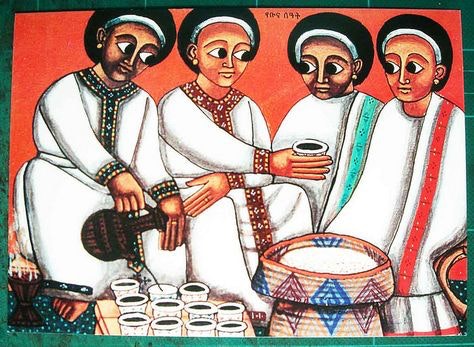 A long time ago, Muslims visited Mecca for a pilgrimage. At that time, the Muslims tasted coffee and the coffee started to spread to Islamic countries. Because Islam does not allow alcohol, Muslims prefer to drink coffee instead. And also, after eating foods containing a lot of spices, they drank strong coffee as a reason to get rid of the spice smell.
Coffee finally spreads to Europe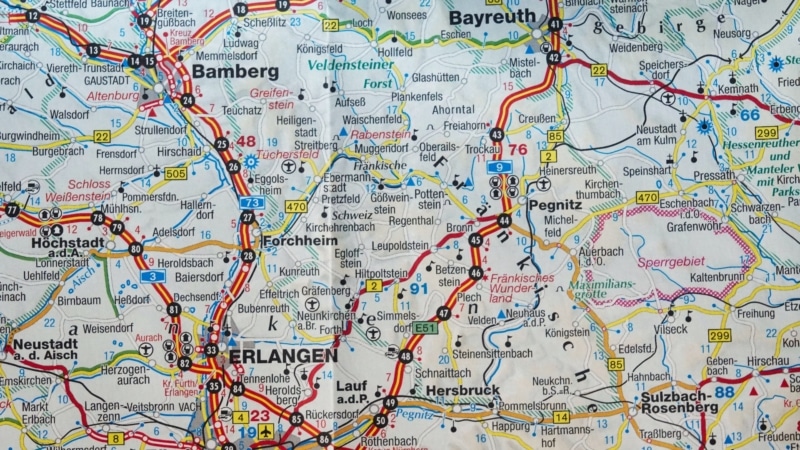 There is a theory that coffee spread to Europe was The Crusades, which was a war between Islamic and Christian countries. In the war, Muslim soldiers used to drink coffee to relieve the fatigue of the war. In Christian countries, Islamic coffee is taboo as a 'satanic drink'. However, coffee secretly spread into the public, and coffee was secretly distributed even in the upper class.
There is a story that coffee began to spread to Europe in earnest when Pope Clement VIII baptized coffee, who wanted to eat coffee too much. The merchants traded this coffee in Venice, which is the closest to Islamic countries, and there are still many coffee shops that are over 100 years old in Venice (Venezia), Italy. The fact that most of the coffee names come from Italian, suggests that Italy played a major role in the spread of coffee to Europe.
However, mixed reactions are given to this new beverage when it hits Europe. Some people loved it while some hated it, they refer to this drink as the "bitter invention of Satan". During that time, Pope Clement VIII was asked to give orders related to this drink. After testing the drink, he was fond of the taste and the coffee got his approval. Soon enough, coffee replaces the common breakfast beverage drink which is wine and beer. By the time it hit the mid 17th century, there were over 700 coffee industries in London.
So, now you get to know how coffee becomes viral globally. Next, you will find out what are the most expensive coffees.
Top 10 World Most Expensive Coffees
There are different types of coffee beans despite being well-known for the top two, Arabica, and Robusta. To learn more, you can uncover the truth of "Why does coffee taste different?". With this diversification in mind, coffee beans always vary in appearance, texture, flavor, aroma, and of course the price. That implies the process from seed to cup of each coffee type will determine the price of them. So, no doubt that some specific types of coffee beans can cost a huge amount of bucks per pound. According to the claims from many coffee experts, we can filter the top 10 most expensive coffees in the market for you to brow through.
10. Haiti Blue Pines Forest Coffee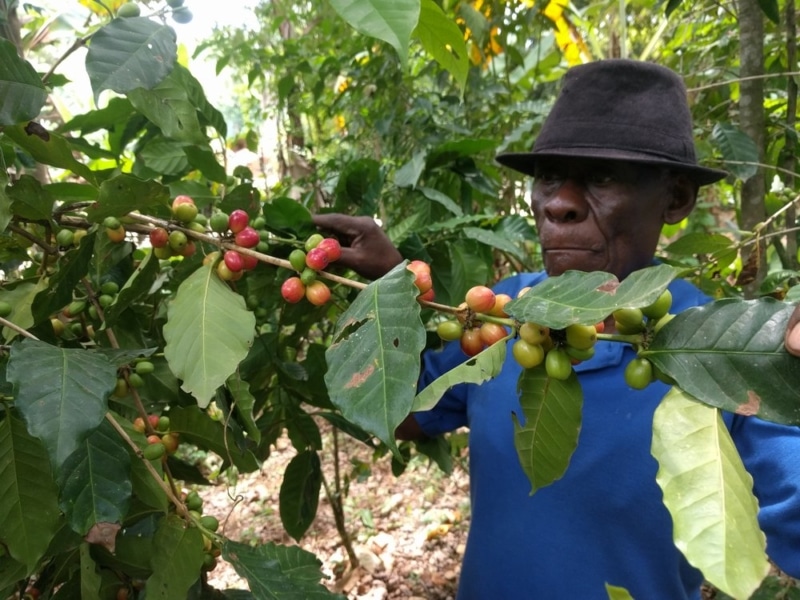 Starting off with the Haiti Blue Pines Forest Coffee. Originated in the western third of the island Hispaniola, Haiti Blue Pines Forest Coffee carries a lot of origin behind its name. However, due to the tsunami in 2010, Haiti Blue Pines Forest Coffee beans suffered a lot of losses.
But why does this coffee still manage to land on the 10th spot? Firstly, the process in order to produce them has to go through a thorough method, involving wet possessed, sun-dried and also reflective on the environment. Moreover, these coffee beans are known to have a rich flavor with a balanced sweetness; making coffee lovers could not resist them. Currently, the unroasted coffee beans from Haiti Blue Pines Forest Coffee cost around 7 USD per lb.
9. Hawaiian Kona Coffee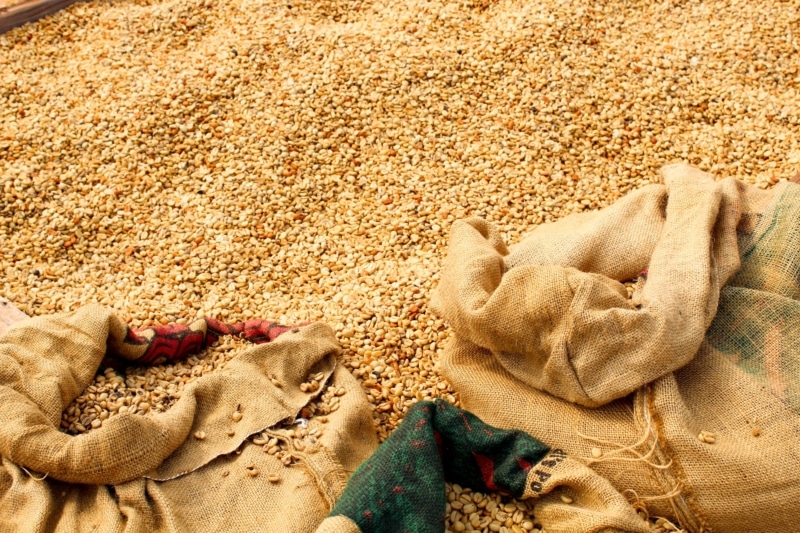 Next, one of the most expensive coffees is the Hawaiian Kona Coffee, this coffee costs approximately 34$ per pound on the market. They are known for their distinctive taste and also their remarkable flavor. This coffee bean provides you with a compound aroma.
Hawaii Kona Coffee is actually being grown in Arabica but they got the name from its region. With Hawaiian weather staying consistent, their place is the ideal place to grow quality coffee beans. Furthermore, Hawaiian Kona Coffee's specialty is how it is being grown on the slopes of two volcanoes on the big island, meaning it contains unique flavors from its shifting weather as well as its rich volcanic soil.
Check out more authentic Hawaiian Kona coffee from these brands
8. Los Planes Coffee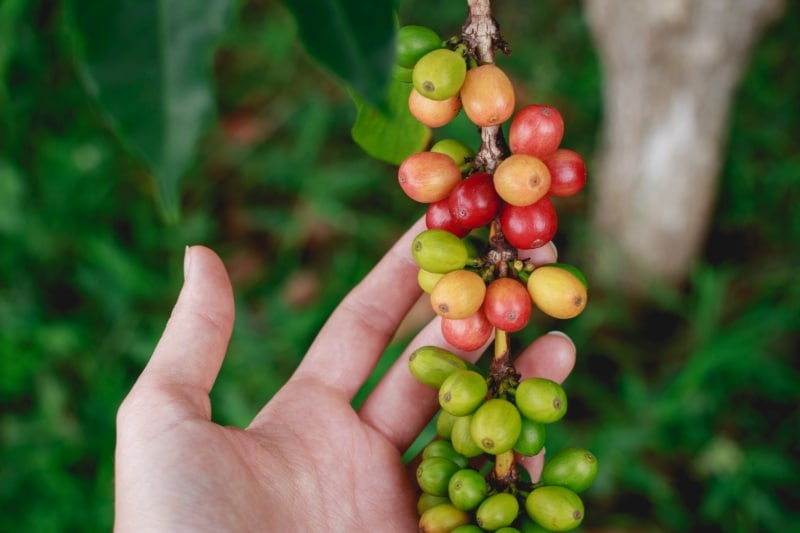 Following on is the Los Planes Coffee. This coffee achieved 2nd place during the cup of excellence coffee competition that was held in 2006. Cup of excellence is the most respected coffee competition where high-quality coffee beans compete against one another for the number 1 spot. Fast forward to 2011, Los Planes dropped back to the 6th spot. Being able to stay in the top 10th spot on the grandest stage of them all shows that Los Planes Coffee isn't just a normal coffee. Los Planes has a price tag of 40$ per pound. With flavors including brown sugar threads and tangerine with caramels, coffee lovers will definitely ask for more after a sip.
7. Fazenda Santa Ines Coffee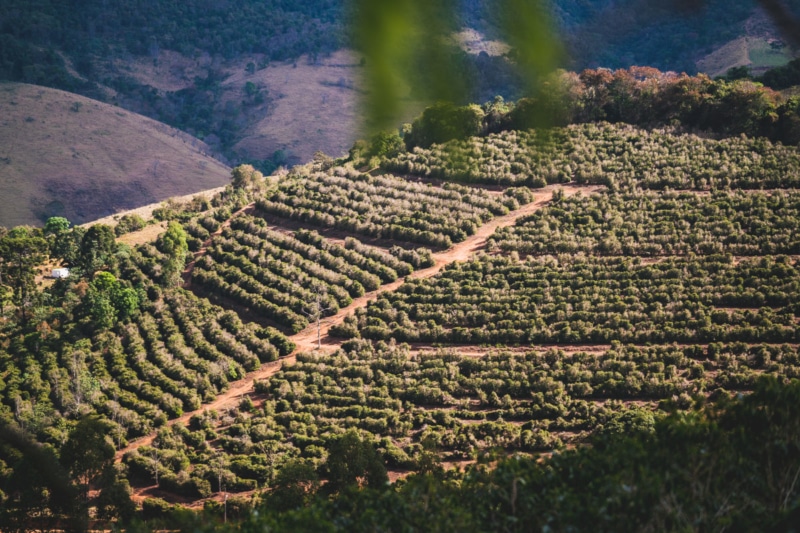 This coffee was cultivated in Brazil and contains one of the most unique flavors among all the other coffee. Apart from its amazing name, Fazenda Santa Ines offers a fruity and sweet flavor profile to coffee lovers that prefer a delicate drink. They are currently sitting at 50$ per cup and prices could differ in different coffee shops. Moreover, Fazenda Santa Ines attracts a lot of people due to the fact that they take in many different fruits. Besides, Fazenda Santa Ines is part of the Sertão Group, and what's more, they own an addition of 140 hectares of native forest as well.
6. Jamaican Blue Mountain Coffee
Because of its heavy rainfall, the Jamaican location has plenty of water supply, making it one of the best places to develop coffee production. As the name suggests, Jamaican Blue Mountain coffee seeds are planted and cultivated at 5000 feet altitude. At this elevation, coffee plants are vulnerable to pests, yet produces exceptional flavor and fragrance. Also, this coffee lacks bitterness in flavor and is very popular in Japan. In fact, according to Camunicaffe.com, Japan officially proclaims that on January 9th it will be Blue Mountain Coffee Day for them. In addition, you can find Jamaican Blue Mountain Coffee on the market for more than 50$ per pound.
Check out more authentic Jamaican Blue Mountain coffee from these brands
5. Saint Helena Coffee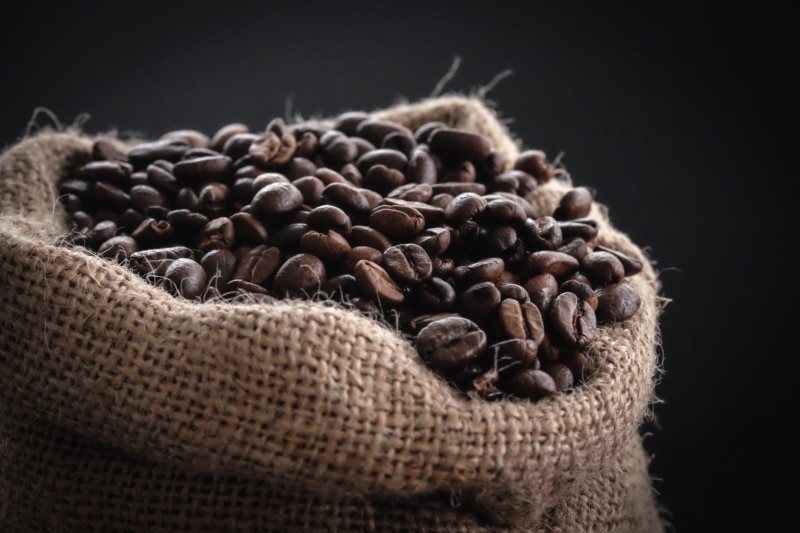 Saint Helena Coffee was originally planted and cultivated from the Island of St. Helena, which is in the middle of the Atlantic Ocean. The area is about 1200 miles from the west coast of Africa. For that reason, transportation is costly. However, its taste is not ordinary. It consists of fragrant caramel flavors which could grab a coffee lover's attention anytime. They cost around 80$ per pound on the market due to their high demand and low production at about 12 tons a year
4. Hacienda La Esmeralda Coffee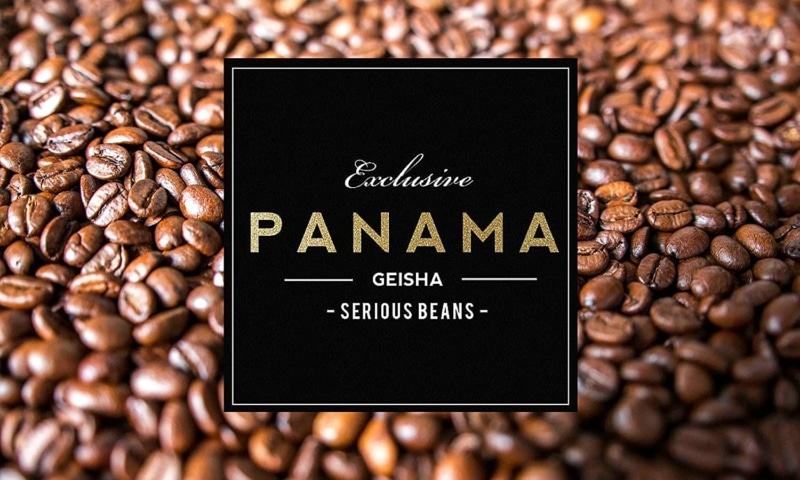 One of the most well-known coffee as Hacienda La Esmeralda has won numerous 1st place rewards in the coffee competition. Not only that, Hacienda La Esmeralda Coffee beans are being taken care of heavily. They have to go through a well-washed method whereas both skins and fruit fresh are removed from the beans or seeds before they are dried. Hacienda La Esmeralda can be purchased for 350$ per pound.
Check out more authentic Hacienda La Esmeralda coffee from these brands
3. Finca El Injerto Coffee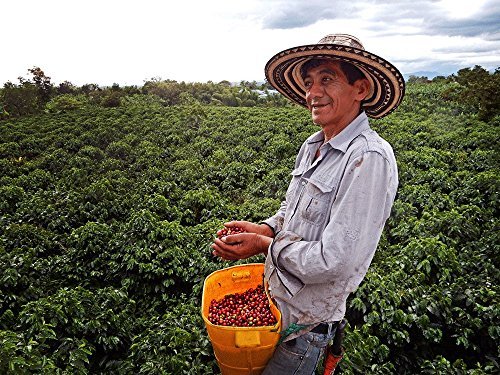 Finca El Injerto stands on the third most expensive coffee list due to the fact that its rare, rich, and small beans. They go through a similar process like Hacienda La Esmeralda coffee beans where they are carefully washed. However, for Finca El Injerto the beans are washed in a single channel and are broken twice. Also, Finca El Injerto is favored by the Aficionado's all around the globe. Coffee lovers can look for this coffee at a 500$ per pound price.
2. Kopi Luwak Coffee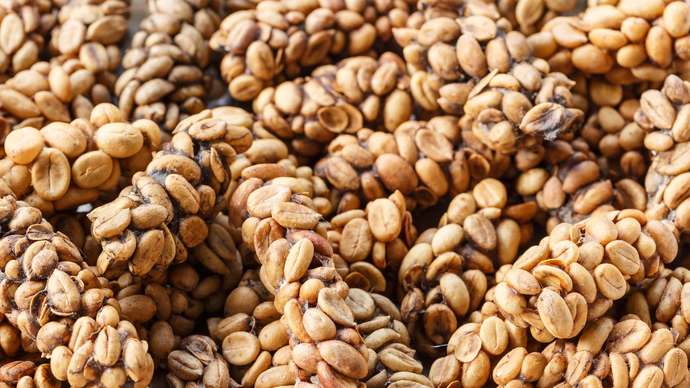 One of the most controversial and most expensive coffees on the marketing stage is the Kopi Luwak Coffee. Kopi Luwak Coffee is made in Indonesia and they are from civet animals. The process proceeds with civet animals consuming the coffee cherry, after that they go through a stage of digestion where the structure of proteins is being changed due to the civet enzymes. Due to Indonesia seeing civets as pests, animal cruelty happens regularly and they are not trained to properly caged animals.
This raises many questions about whether they should support Kopi Luwak Coffee. But the taste is delicious and some popular coffee brands like Starbucks can be seen selling them. Countries such as Indonesia and Vietnam favor Kopi Luwak Coffee over Black Ivory Coffee, despite them going through the same process. You can find Kopi Luwak Coffee on the market with the price of as much as $600 per pound. But that begs the question, is it safe to drink coffee that its beans are produced through the process of digestion?
Well, although it sounds inedible, coffee beans that are made from or not from the process of digestion are all safe to drink. Because they have to go through another process of being dried and carefully washed. Therefore, it will contain no contamination from e-coli or other bacteria. Let's figure out Top Secret Facts About Kopi Luwak – One of The World's Most Expensive Coffees for more details. Otherwise, you can enjoy the video on how Kopi Luwak Coffee is made here.
Check out more authentic Kupi Luwa coffee from these brands
1. Black Ivory Coffee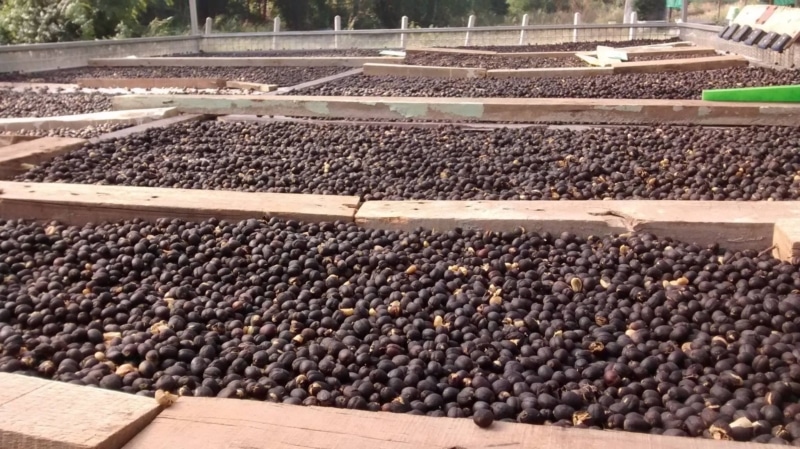 Standing at the top is Black Ivory Coffee, one of our most expensive coffees on the list. The beans are from Arabica where they are taken and refined at the Black Ivory Coffee Company in Thailand. The process of producing these coffee beans is just like the Kopi Luwak but with elephants. The operation begins with elephants consuming the Arabica coffee beans and then undertaking them through digestion. The acid of the elephant's stomach breaks the bean proteins, as a result, we got the Black Ivory Coffee.
However, this procedure does not harm the elephants and they also contain a strong and healthy flavor. Black Ivory Coffee is so overwhelming among coffee lovers than Kopi Luwak Coffee. Currently, these coffee beans are worth approximately USD 2000 per kg. But what makes this coffee bean very expensive isn't based on its quality but also its process of producing it. Additionally, the amount of cherries needed to produce the finishing product is huge.
To conclude, there are many expensive coffee beans all around the globe. This list is not fixed and can be subjected to change at any time. However, one thing that can not be changed is its taste and its affection by many people. Coffee has become a part of our daily lives and will still continue to be one in the future.
References