Winter has always been a great season ever in the year where you can enjoy the cold weather, the snow, especially celebrating Charismas with your loved ones. However, besides such celebrations, winter has also been known as one of the best seasons to enjoy hot drinks, especially drinking coffee. Besides, if you are the person who does not enjoy winter at all, drinking hot beverages would help to chill you up, wake you from the bed and finally boost your productivity. Although you have no idea about which beverage to try, you don't have to be afraid of how to survive for this season, because we are here and have already come up with the best recipes for everyone. Below are the top 10 best hot coffee recipes to try during this winter.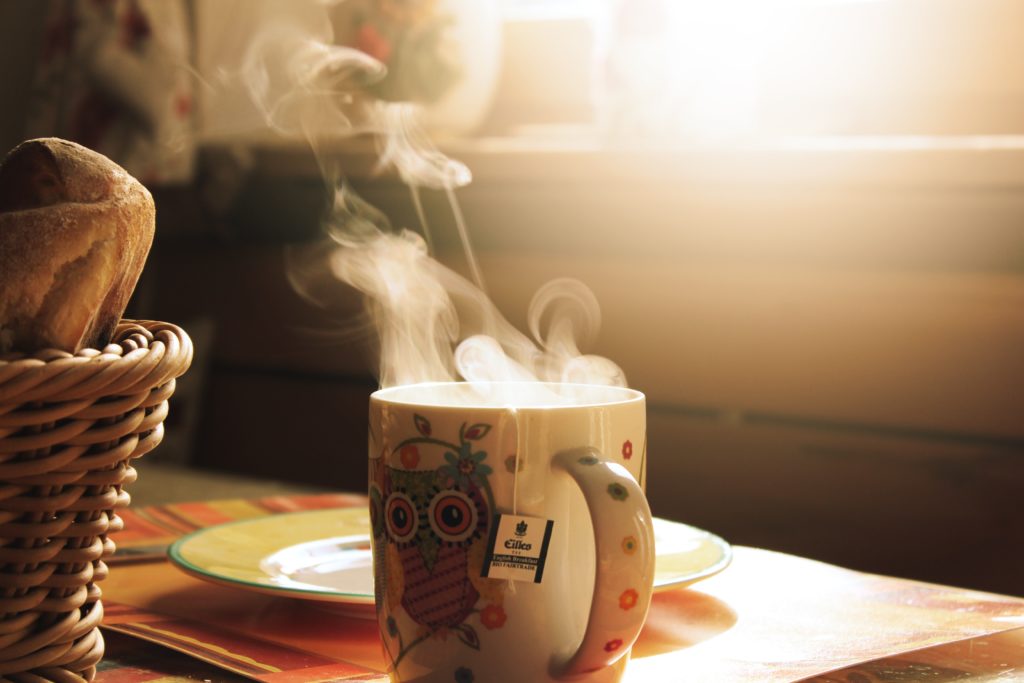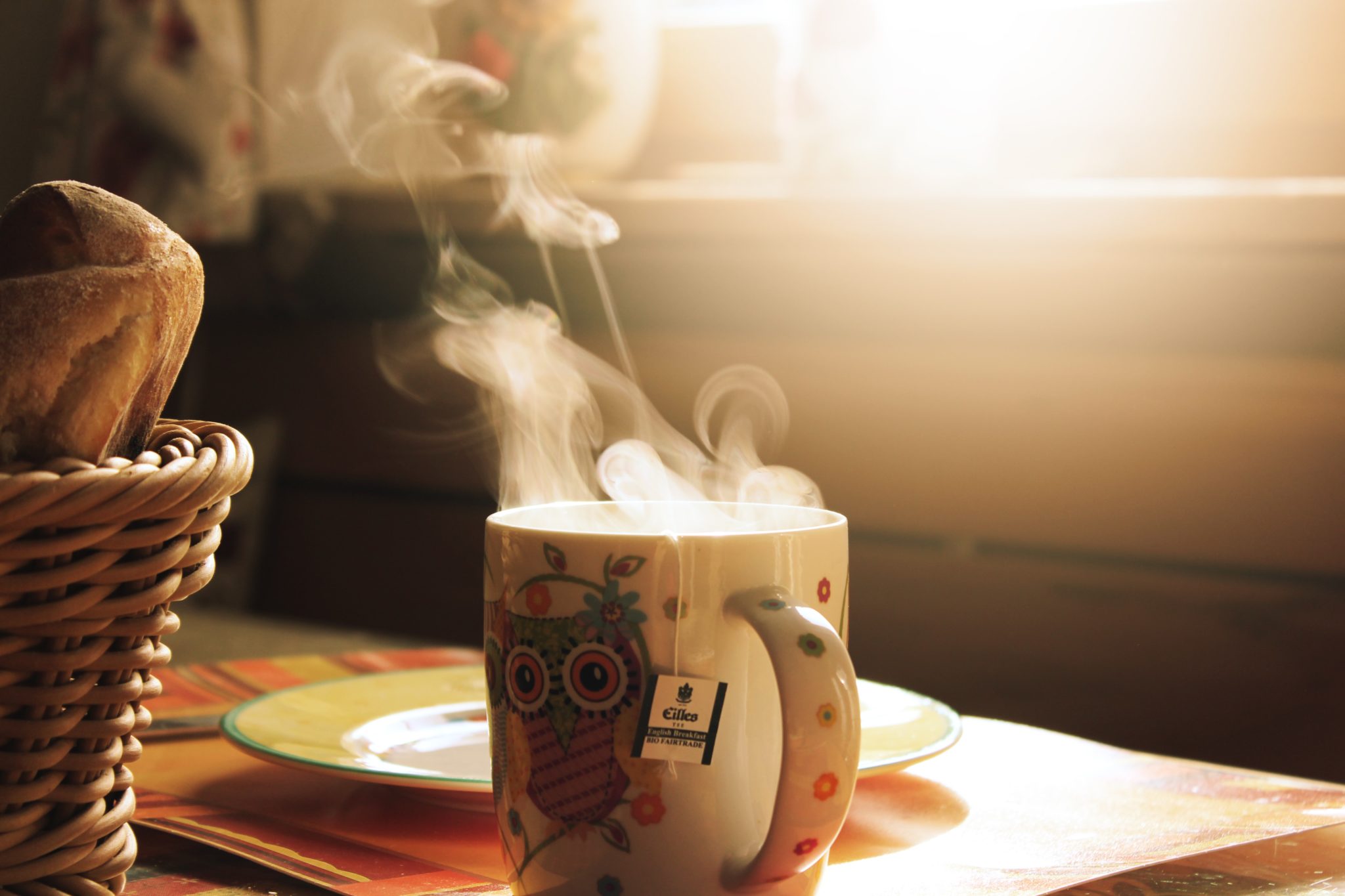 10. Gingerbread Latte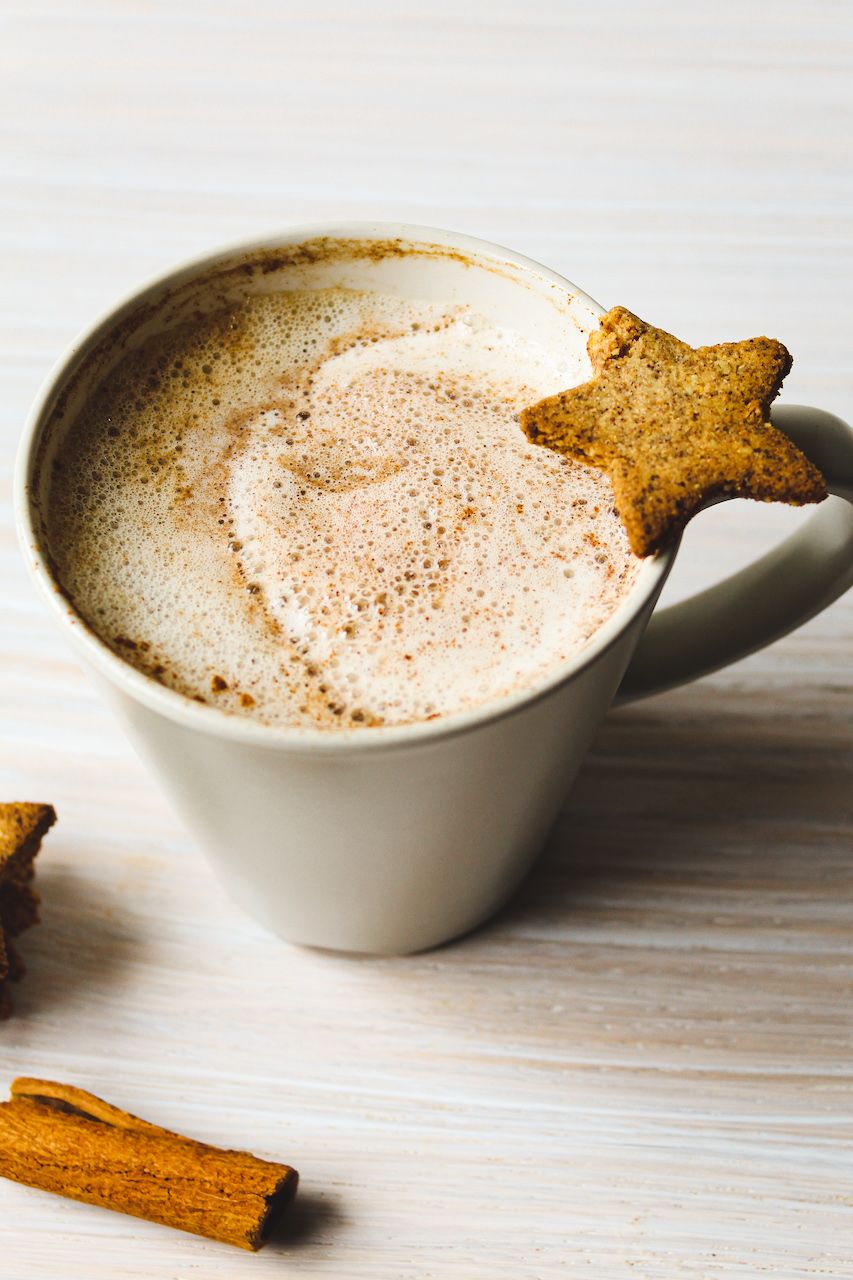 Gingerbread latte would be one of the best drinks during Christmas among all. This is a sweet drink but not sugary like the other drinks. This is a famous drink and you may find it at Starbuck during this season. If you don't have time and cannot manage to get a cup of this drink at the coffee shop or don't want to go out during this cold weather, then you can easily make one on your own easily with a cheaper price although you are not the professional barista in the coffee shop. What you need as the ingredients for this drink are blackstrap molasses, vanilla, cinnamon and last but not least gingerbread. It has a very simple process you only need around 5 minutes to get the ingredients done and another 10 minutes to cook the coffee. Then, you will get what you want. Just to mention in case you wonder about the amount of the calories of the drink, it has 111 calories which can be considered to be safe for those who are on diet.
9. Marshmallow Latte
Marshmallow latte is another hot drink you would not regret to try to warm up your winter. To be honest, this is a special drink that you may not be able to find at every coffee shop. Therefore, it is a special one for those coffee shops that offer the drink. Moreover, some may even add toast to the coffee as well. Thus, you should not be surprised if you find toast in the drink. Actually Marshmallow latte is just a simple latte that includes marshmallow on the top of it. You may wonder about its ingredients in order to make the drink at home for yourself or your loved ones right. So without further delay, let's talk about the ingredients. To cook the coffee, you need to have cashew milk, mini marshmallow, vanilla bean paste, and of course coffee. You might put sugar and water as well as toast based on your own preference in case you want something that is sweet.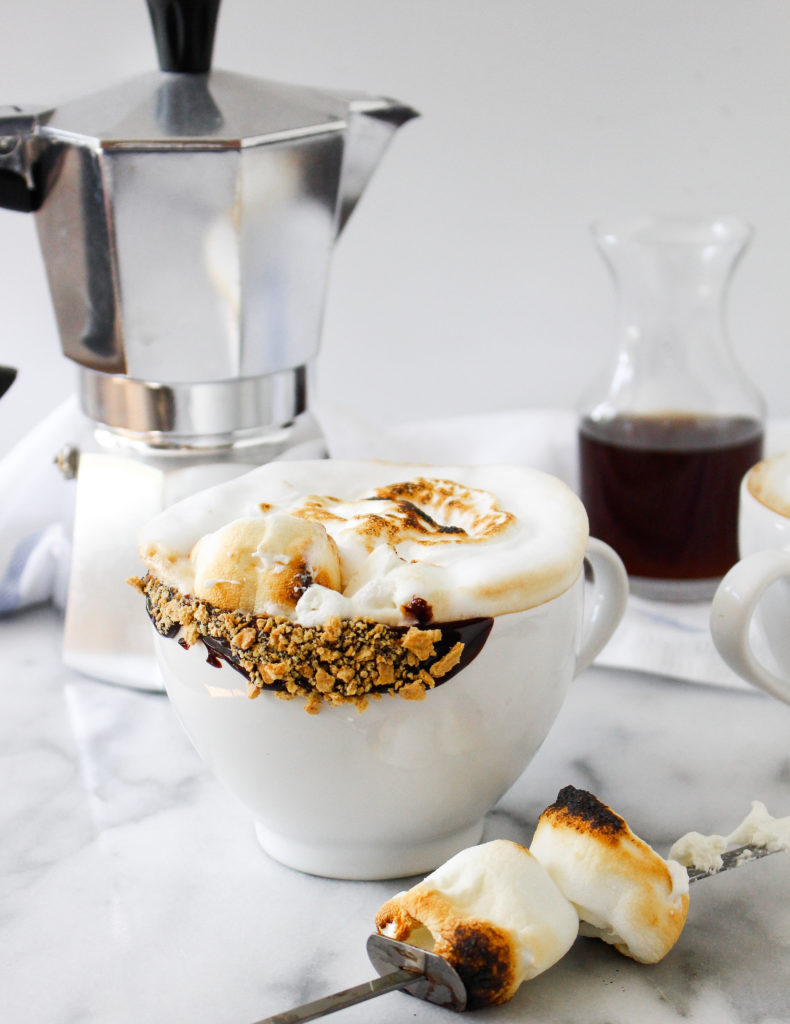 8. Vanilla Chai Latte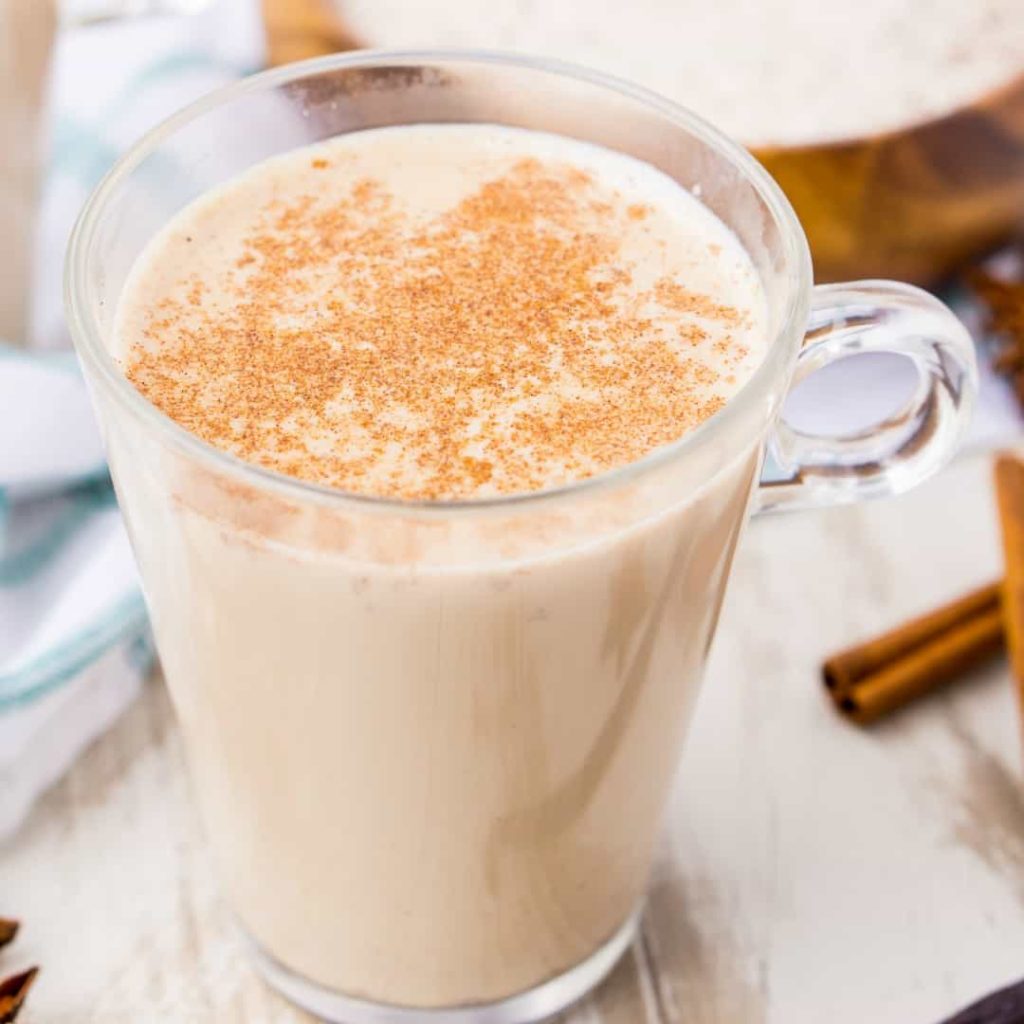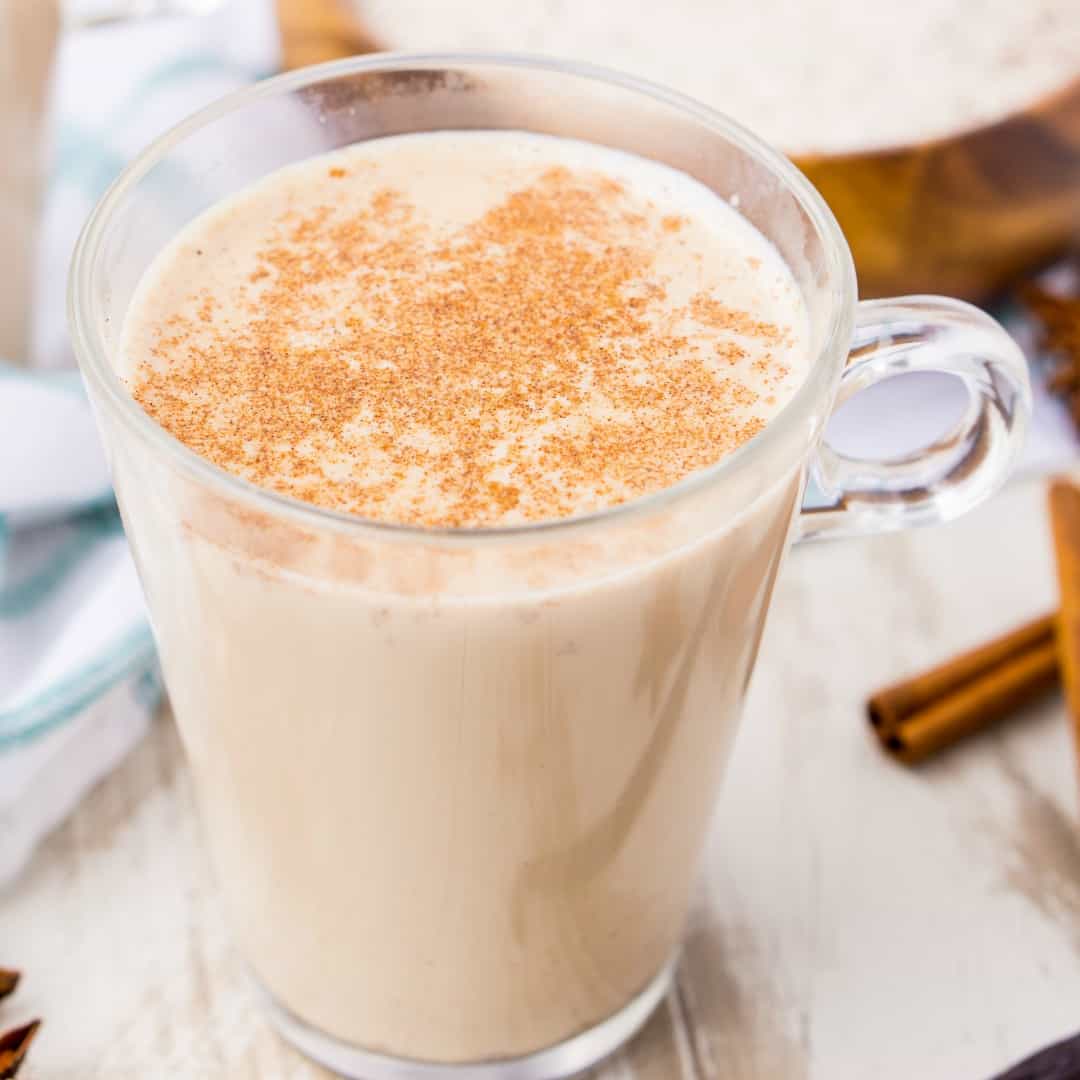 This is an ideal drink during this cold winter that you would love to try especially for those who have never tried coffee and thought that coffee is bitter. Vanilla chai latte is a sweet drink that integrates chai recipe with milky tea and chai spices. It contains milk, cinnamon, cardamom, ginger, and cloves. To be honest, it contains very little caffeine compared to the other coffee. Thus, for those who have never tried coffee can enter the first step with this drink since it won't make you feel strange at the first try. However, you may wonder why we don't call it Vanilla chai tea latte, do you? The reason is that the word "chai" also means "tea" in Hindi. Therefore, when you go to a coffee shop and want to place an order for this drink, you need to pay attention to the word to not make it redundant.
7. Red Velvet Tea Latte
As its name, the drink itself has a very cute color and its test is similar to fruity chocolate. Thus, almost every customer of this drink is females. It comes with cream which you might love to try. Moreover, this red velvet tea latte could definitely wake you up and boost your productivity although it is a cold due to the test and its cute color. However, if you want to make it at home, sure you can do that. But first make sure that you have all the ingredients like raspberry leaf tea, loose rose hips tea, vanilla extract, beet juice, cocoa powder and lastly milk. To make this, probably you need only 15 minutes in total because it takes 5 minutes to prepare and another 10 minutes to have it done, which is far shorter than going out to the store.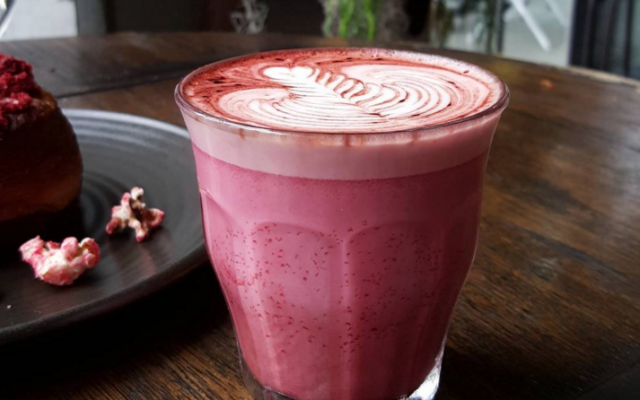 6. Cardamom Spiced Dandelion Root Latte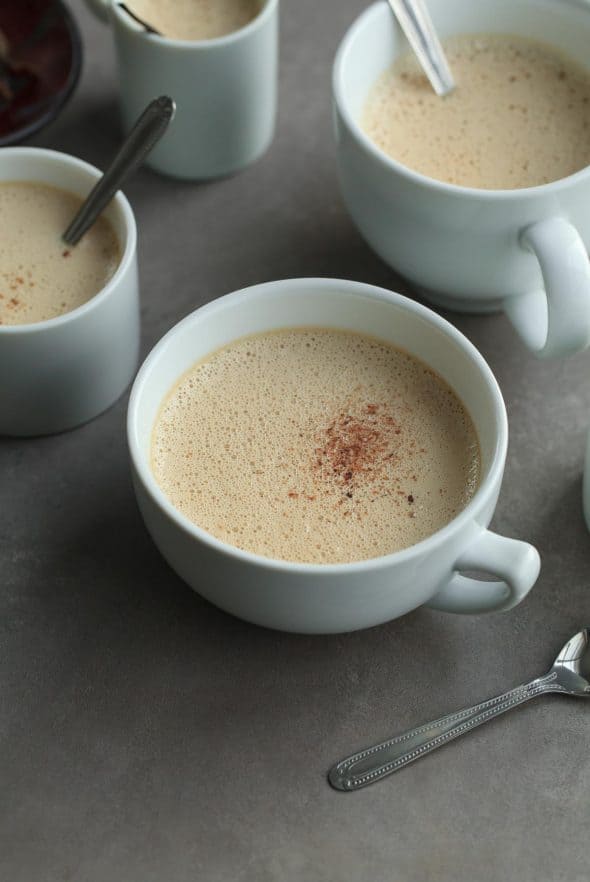 Unlike this previous drink, this cup of coffee is caffeine-free which is absolutely best for those you want to try latte but are afraid of the level of caffeine anymore. Thus, you can try it freely although you are having sensitivity problems with caffeine and want to get fresh in the morning. In addition, with this type of drink, it does not taste bitter or jitters like the other coffees. Hence, you can dare to try. Regarding the ingredients that apply to the drink, it is very healthy with rich nutrition. It includes cardamom, roasted dandelion root tea bag, vanilla extract, tahini, and cashew butter. On the other hand, this kind of drink also plays a role in soothing your diet especially your stomach as well. Oh, it may take you around 20 minutes to get the coffee done if you aim to try to homemade your drink.
5. Log Cabin Latte
Entering the coffee shop and looking into the menu, you may wonder what Log Cabin latte because rarely do the coffee shops sell this drink. Thus, you should not miss the opportunity to try this one out. This drink is the integration of espresso, cinnamon, maple syrup and butter. However, the test is great and amazing although it smells bitter. In fact, it does not test that bitter as what you smell at all. If you got an espresso machine at home, it's a good opportunity for you to try making this drink though because it is really suitable with winter mood or holiday mood. After a try, you will fall in love with it and want to have it as your everyday drink. Hence, it is a good option for you to try and make it at home if you are a real coffee lover.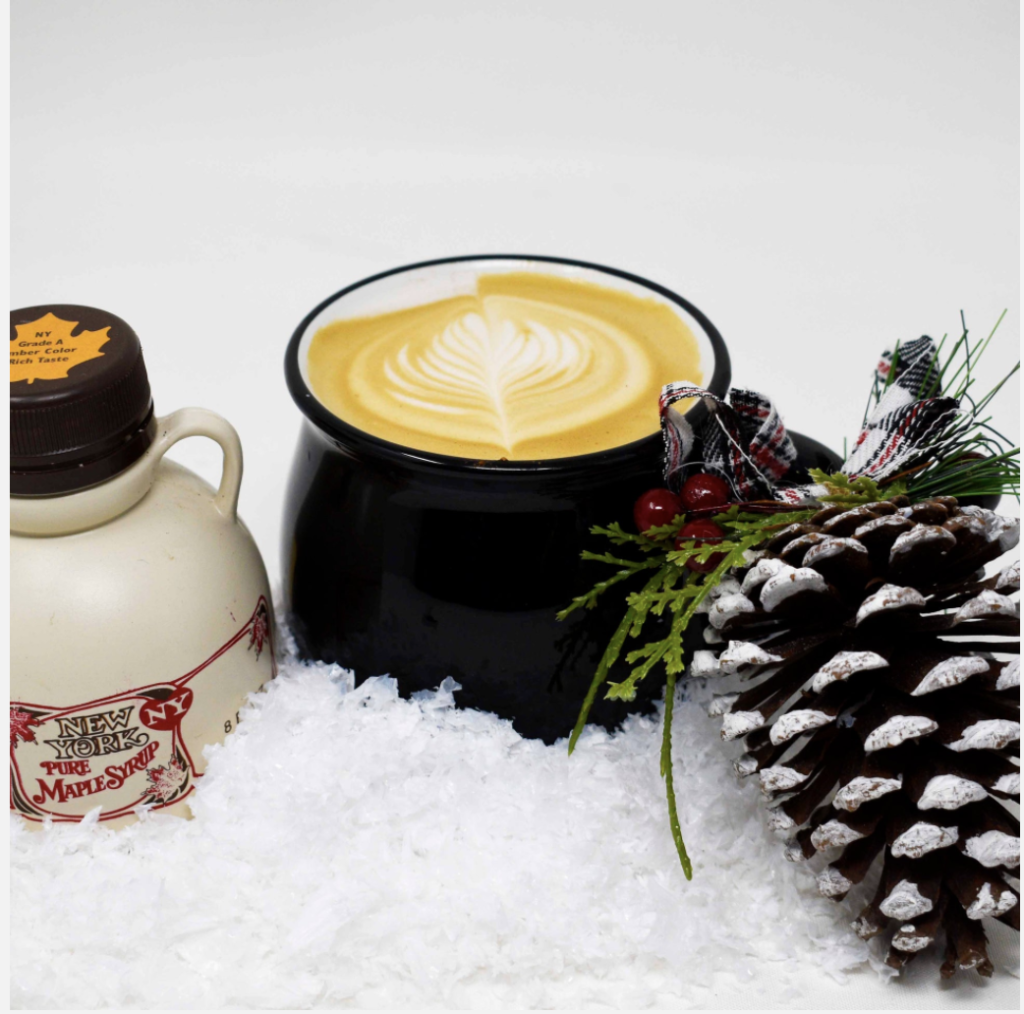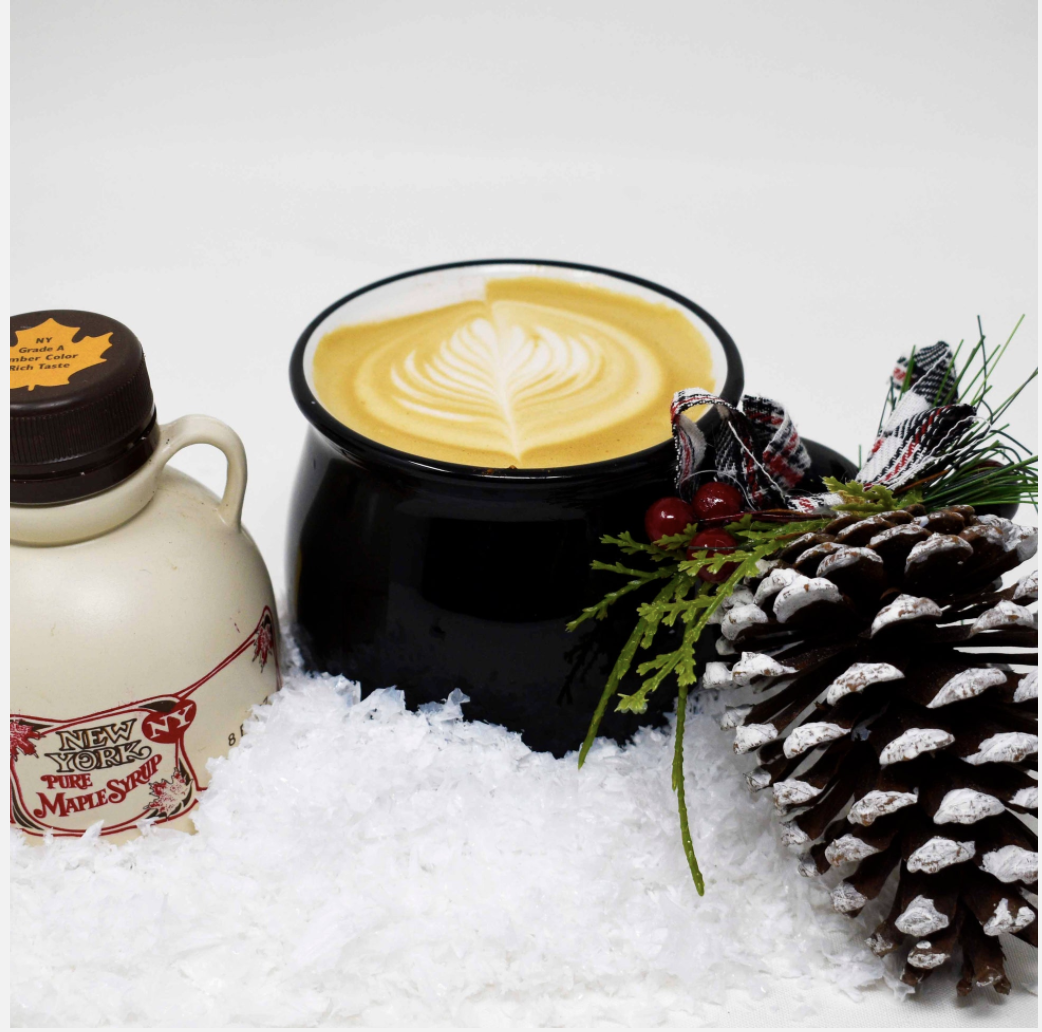 4. Rooibos Pumpkin Spice Latte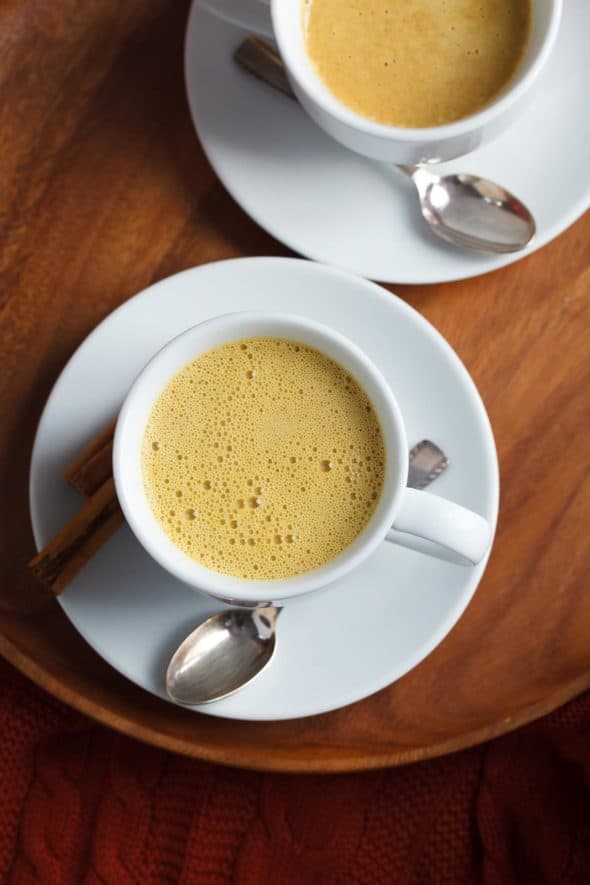 This is a sweet and fruity drink in which you might love to have during your winter to wake you up from the bed. As its name, it is the combination between pumpkin and latte as well as rooibos tea. Thus, it can be considered as a soothing caffeine-free and nutrition rich. It contains cinnamon, nutmeg, cloves, anise and vanilla as the ingredients. In addition to this, such drink do offer numerous benefits to your health. It enables you to have a better heart condition, avoid diabetes, eliminate that chance of getting cancer, digestion, lose weight and so on due to the use of rooibos tea. Having mentioned most of the advantages of this beverage, you may want to try once or even make it at home so that your family members can also have it in the morning without going out under the snow. Moreover, this could be an opportunity from those you don't like eating pumpkin, then it's time for you to try.
3. Winter Maple Chai Tea Latte

Winter Maple Chai Tea latte is another drink you would love to have if you don't have much time to prepare and wait for it. You may claim that it has a strange taste which is the combination of spicy and sweet. However, this is a nice beverage you should try though. Once you have tried, you might get addicted to this drink for this whole season. This is just a simple drink and also has an easy process in case you want to cook it at home. It has 4 ingredients in total including chai tea bag, milk, vanilla extract and lastly maple syrup. Having seen the ingredients needed, you now can believe how easy it is to cook, isn't it? Just to mention, you can put any milk you like into it no matter if it is almond milk, coconut or regular one. Ultimately, it is totally fine if you want to have the additional cinnamon, and nutmeg. You may ask the duration to homemade the drink. It takes you only 10 minutes which is really quick.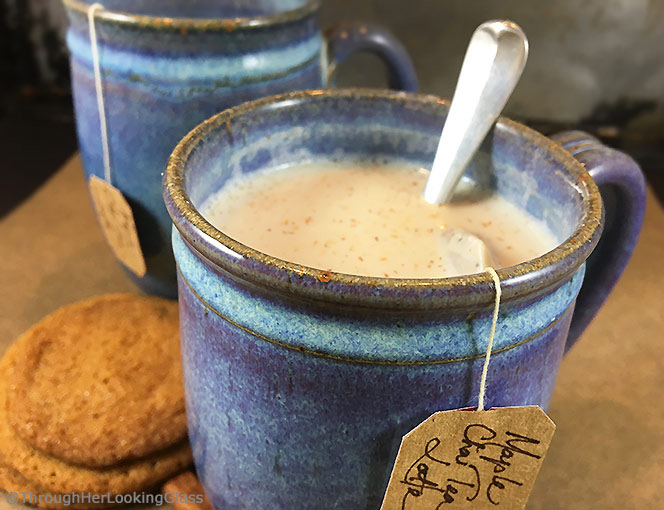 2. Peppermint Mocha
Another drink you may find enjoyable during winter or this holiday season is peppermint Mocha. This is one of the most popular drinks during the last month of the year. Since it is made of the integration between chocolate with coffee, thus, it won't taste bitter like the other drink that is made of coffee alone. It gives you some senses of sweet and bitter at the same time. Plus, you can use either black or white chocolate for this drink just to meet your own preference, it won't have much effect on the taste. On the other hand, it provides 207g calcium, vitamin A and 272 calories. Thus, for those who are on diet, you may need to be careful on the amount of sugar used to make the drink as well as the number of cups you drink per day. Although it tastes good, it is not recommended for a coffee lover to drink more than 2 cups per day for your own health and weight.
1. Eggnog Latte
One last wonderful drink you should try before the end of winter is Eggnog Latte. This kind of drink has become one of the best sellers at Starbucks for this season. However, some of you may wonder what Eggnog is. So basically it is the combination of milk punch and eggs. This is a nice drink that you should try for now, which is quite costly if you grab it from Starbuck. So, to save the cost while having a nice drink to start your day, you can make it by yourself at home within 10 minutes since you have to make the eggnog first. What you need to have for making it happen are the egg of course, honey, milk, coffee like espresso, or any other kind that you prefer.The taste won't have any change from the original one. Last thing to add is that eggnog itself can also be used to make alcoholic beverages as well just you need to change some ingredients. In case you wonder when you search on the internet that it says it is also an alcoholic beverage.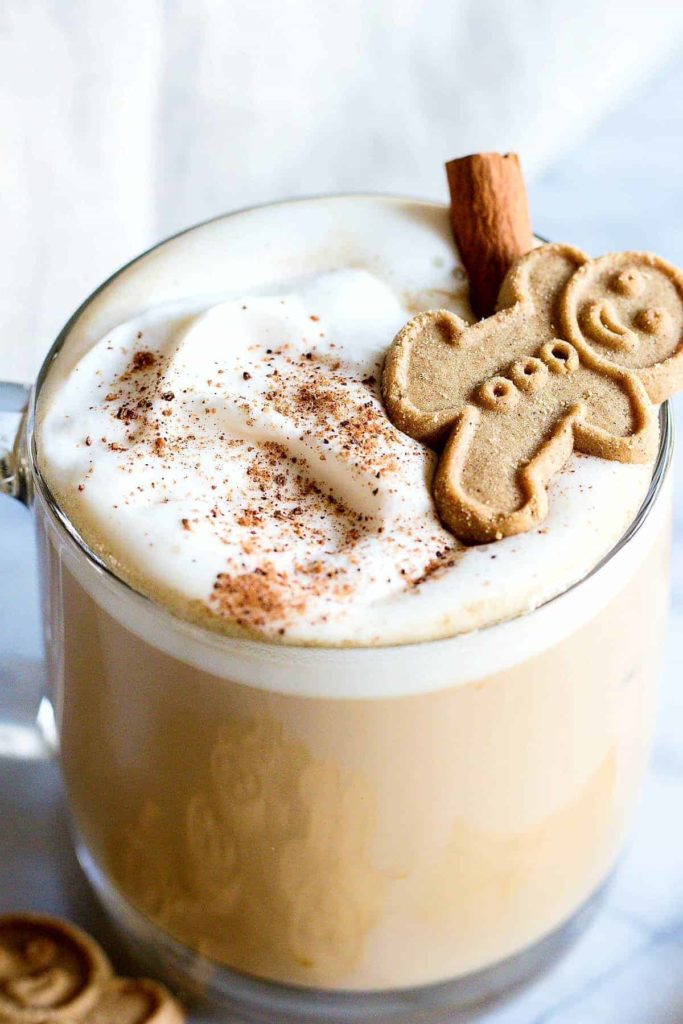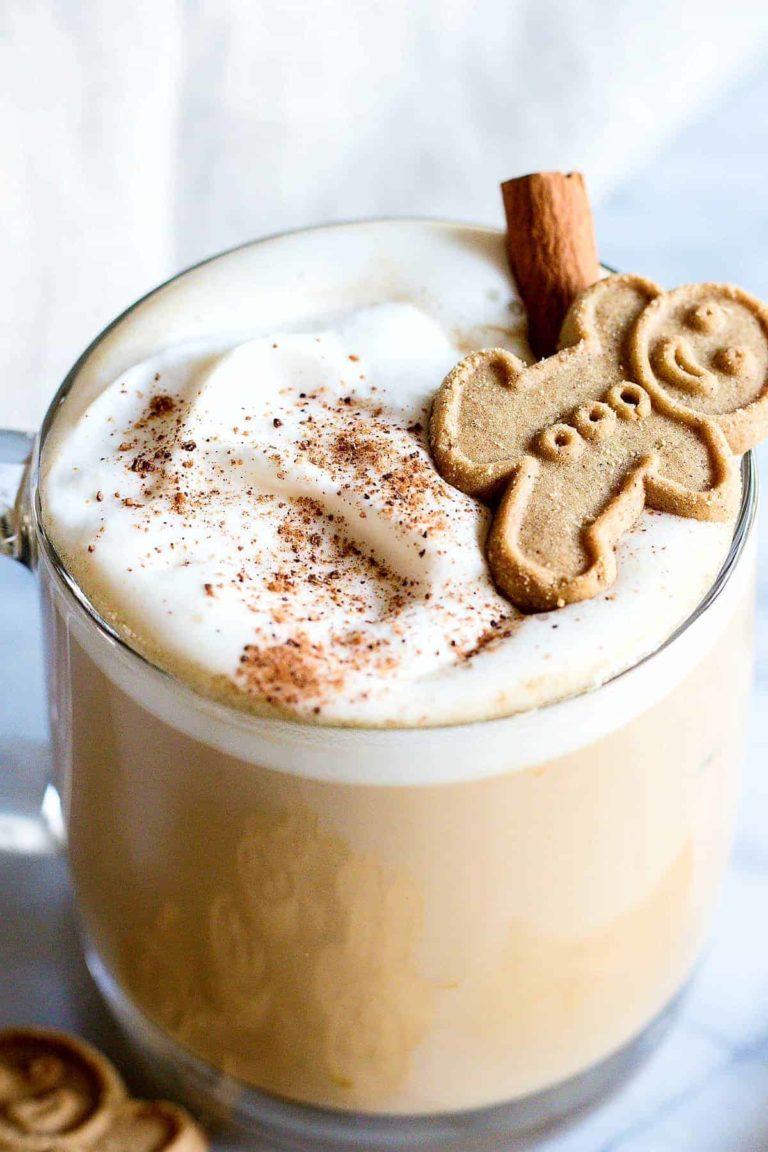 Do you enjoy drinking coffee, especially during the cold weather? Have you ever tried one among the ten? If not, it's time for you to take action and try those drinks during this season. Because the above listed coffee are all enjoyable, suitable with the cold day to warm up your winter. All of them are healthy, won't have any side effect to your health while providing you back the calcium, or even can help to prevent hair loss as well. One more thing about the drinks is that it all can be handmade which means you can save a lot instead of going out to grab one at the coffee shop everyday under the cold weather. So what are you waiting for? Let's try and make one on your own to explore your new talent. Ultimately, we hope you enjoy it and love our content.