These days, there are many ways you can learn about other people, including yourself, without actually having to have a proper conversation with them. From their habits, the way they walk, to their blood types, these are just some of the millions of ways we can guess what kind of personality a person would have. Even someone's coffee order can say a lot about them as a person.
As of right now, one of the most commonly used methods is Astrology signs, also known as Zodiac Signs. During this Covid-19 pandemic, where everyone is as lost as they can be, horoscopes and zodiac signs are just the things Generation Z-ers read about to find some direction in their lives. 
The zodiac signs aren't always used to predict only serious things. They are also used to find out fun things like which coffee drink is most compatible with your zodiac sign. This article will help you find your zodiac sign, learn more about your personalities, and recommend the coffee drink that best matches your signs. Get ready to learn more about yourself and possibly a new way to enjoy your daily dose of caffeine! 
What Are The Zodiac Signs?
Zodiac Signs, or star signs, tell us a lot about which constellation the sun is at, at a specific time of the year. In the past, when there wasn't a watch or a calendar, people looked up to the sky to tell the time and seasons. The movements of the stars, sun, and planets have always guided us throughout history. And it is nothing weird that the people also look up to the sky to look for answers in planning their lives and learning more about themselves and the people around them.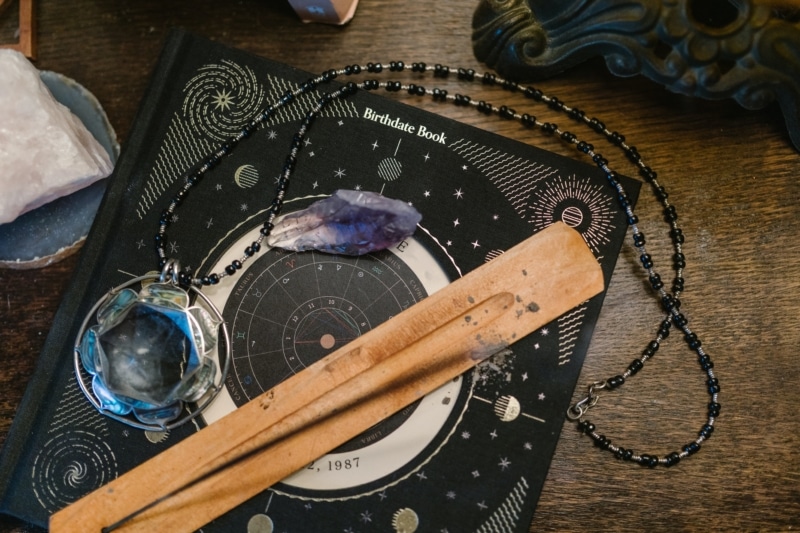 Your zodiac sign is the sign that the sun is in when you are born. So to find out your zodiac sign, just find out which zodiac sign your birthday falls on and you're done! People believe that the zodiac signs strongly influence a person's characteristics, talents, likes, and dislikes. There are officially 12 zodiac signs even though there are 13 constellations in the sun's path. Among these 12 signs, they are further divided into 4 groups based on the four elements, fire, water, air, and earth. These are the 12 signs in order:
Aries (March 21- April 20)
Aries, represented by The Ram constellation, is the cardinal sign of the fire element that marks the sun's entrance into the first days of spring. People born in this sign are known to have a lot of energy, ambition, and can be very competitive.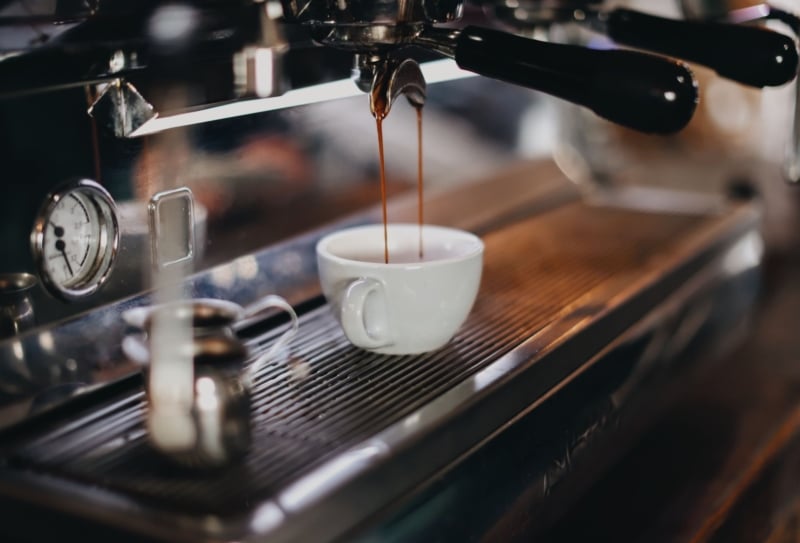 So for every Aries, a cup of espresso would be the perfect coffee drink for them. It's quick, easy, and highly potent for its small size. It only takes anywhere between 20 to 40 seconds to extract an espresso which makes it suitable for the adventurous Aries and will help them keep up with their fast-paced lifestyle.
Taurus the bull (April 21- May 21)
Taurus, represented by The Bull constellation, is the fixed sign of the earth element that lies in the middle of spring. A Taurus, like all earth signs, are dependable, reliable, and very stable people in life. Taureans seem like they're lazy and laid back when they're actually studying the situation through and through before doing anything. That's why they can sometimes be stubborn.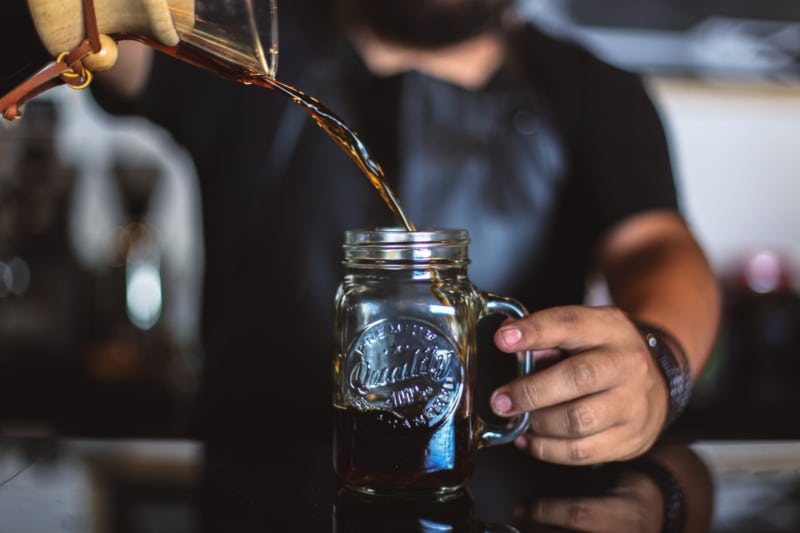 For all the headstrong Taurus out there, a cup of cold brew coffee is what they need. Cold brew coffee is easy to make, however, is a bit time consuming. Coffee grounds are steeped in cold water for at least 12 to 18 hours to get the perfect cup of cold brew coffee which is an ideal coffee drink for the analytical Taurus who likes to think before rushing into anything.
Gemini (May 22- June 21)
Gemini, represented by The Twins constellation, is the mutable sign of the air element that marks the end of spring. Befitting their constellation, Geminis have two personalities and are very playful and quick-witted people who love to socialize.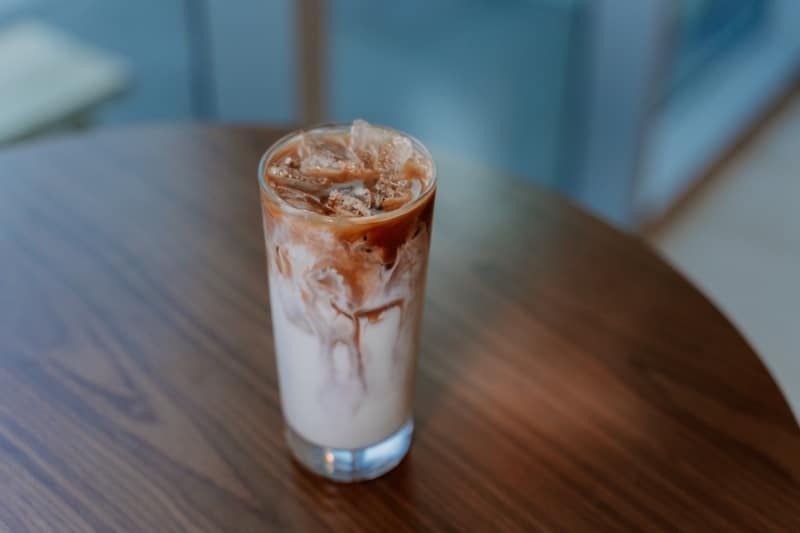 A cup of iced latte is the ideal coffee drink for any Geminis out there. A shot of espresso poured over some milk, ice, and sugar, mix and go, quick and easy for the busy Gemini who is handling their work, hobbies, and all the different friend groups at the same time.
Cancer (June 22- July 22)
Cancer which is represented by The Crab constellation is the cardinal sign of the water element that marks the beginning of summer. Just like all cardinal signs, Cancerians are leaders by nature, charismatic, and loyal. However, they are also intuitive individuals who can usually tell how a situation is going to go down.
To recommend a coffee drink for them, a caffè mocha is the go-to. A caffè mocha is simply a hot chocolate with a shot of espresso to balance out the bitterness. This coffee drink is a foolproof drink for sentimental cancer, to sit down, rewind, and enjoy some quality time with their loved ones.
Leo (July 23- August 23)
Leo, represented by The Lion constellation, is the fixed sign of the fire element that lies in the middle of summer. Leos are known to be one of the most confident and passionate people. People born in this sign are known to be determined individuals that inspire others to dream big.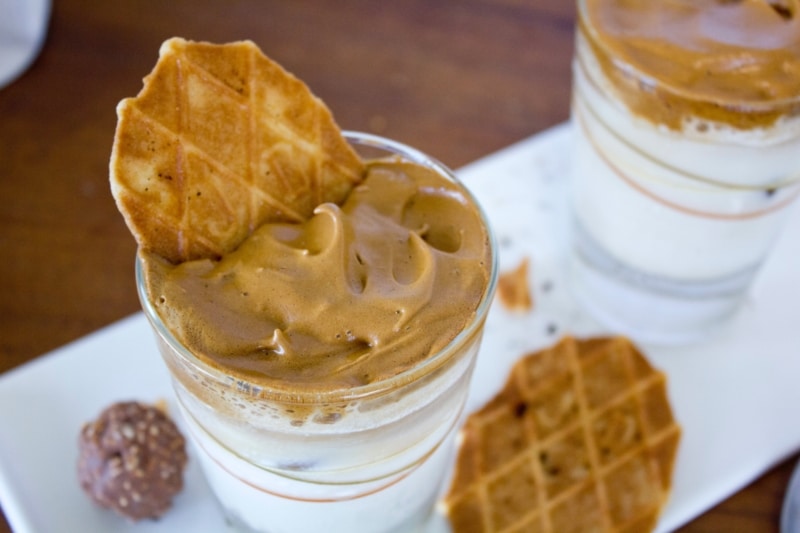 So for the Leos, the dalgona coffee is perfect for them. The dalgona coffee is a coffee drink that became famous due to the pandemic. It is simply a coffee drink where the coffee is whipped into a whipped cream-like texture that is topped upon a glass of cold or hot milk. For Leos who keeps up with all the trends and are trendsetters themselves, the dalgona coffee is the way to go.
Virgo (August 24- September 22)
Virgo, represented by The Maiden constellation, is the mutable sign of the earth element marking the last month of summer. Virgos are one of the most hard-working people. They are patient, kind but tend to overthink and can be stubborn at times.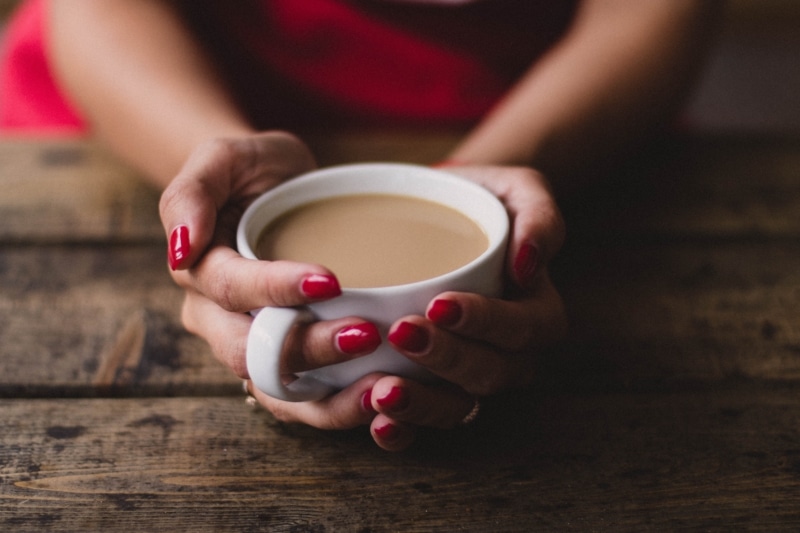 The traditional but exquisite Café au Lait and a Virgo is most definitely a match made in heaven. Usually served hot, the Café au Lait is made using one to one ratio of strong hot coffee and steamed milk. The best company for Virgos during their working sessions or overthink sessions.
Libra (September 23- October 23)
Libra, represented by The Scales constellation, is the cardinal air sign signaling our arrival at the season of falling leaves, autumn. Libras are peacemakers in any group, helping to balance out any arguments that might arise. They are charming and sociable people but are known to be indecisive because they often see things from everyone's perspective.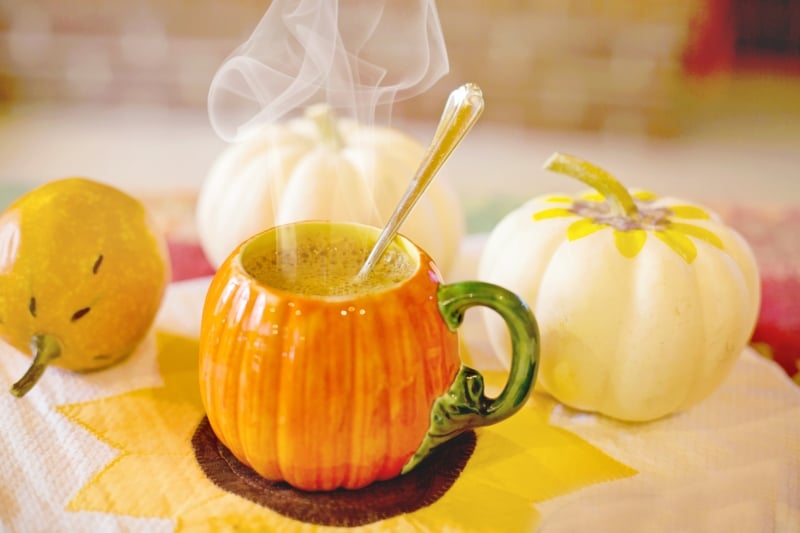 To celebrate the season of warmth, coziness, and peaceful Libras, a cup of warm pumpkin spice latte takes the top spot for the best coffee drink. A simple cup of brewed coffee mixed with milk, pumpkin pie spice, and a dash of cinnamon makes it perfect for any Libra looking to try something new.
Scorpio (October 24- November 22)
Scorpio, represented by The Scorpion constellation, is the fixed water sign that lies in the middle of autumn. People often confuse Scorpio to be a fire sign because of their passion and intensity, however, they are actually very deep, sentimental, and sensitive people. They're not scared to be true to themselves and are very determined and brave individuals who would do anything for their loved ones.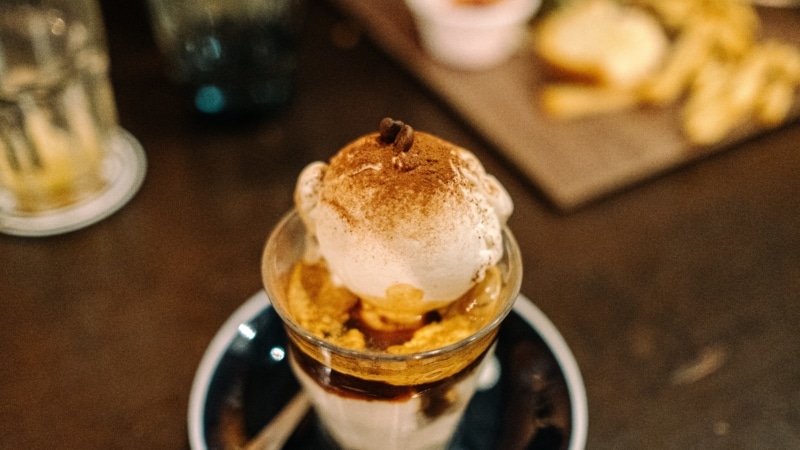 For the misunderstood Scorpio, the best coffee drink for them is an affogato. An affogato is made with a few scoops of vanilla ice cream with a shot of freshly brewed espresso poured over. This perfect coffee drink which is usually enjoyed as a dessert perfectly embodies the Scorpio, with the strong espresso representing their intense energy covering their actual intimate side, the vanilla ice cream.
Sagittarius (November 23- December 21)
Sagittarius, represented by The Archer constellation, is the mutable fire sign that marks the end of autumn. Sagittarians are one of the most optimistic people who enjoy spontaneity and exploring life in general.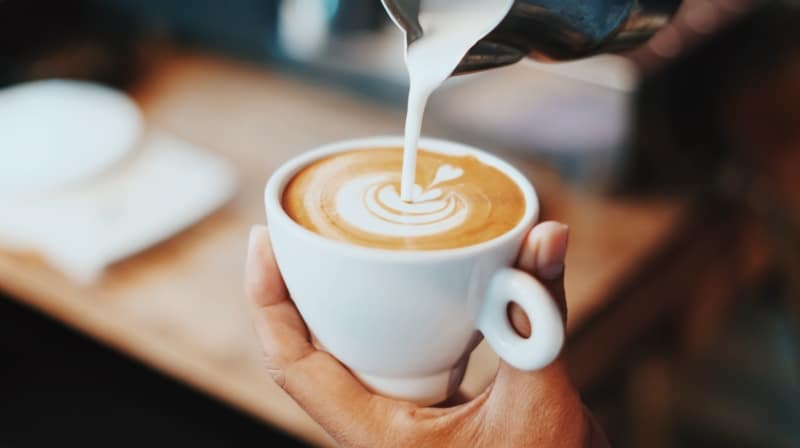 For them, a simple latte is the only coffee drink they need to power through their adventures. A latte is a coffee drink made with just steamed milk and espresso. It is usually decorated with foam artwork on the top which is perfect for the spontaneous Sagittarians since you'll never know what the barista will give you every time.
Capricorn (December 22- January 19)
Capricorn, represented by The Sea Goat constellation, is the last cardinal sign of the zodiac and the earth sign that welcomes the sun's entrance into the first month of winter. Capricorns are super ambitious, persistent, and realistic. Almost all of them are workaholics who will do their best to reach their goals, they are committed, value loyalty, and like to be in control of everything.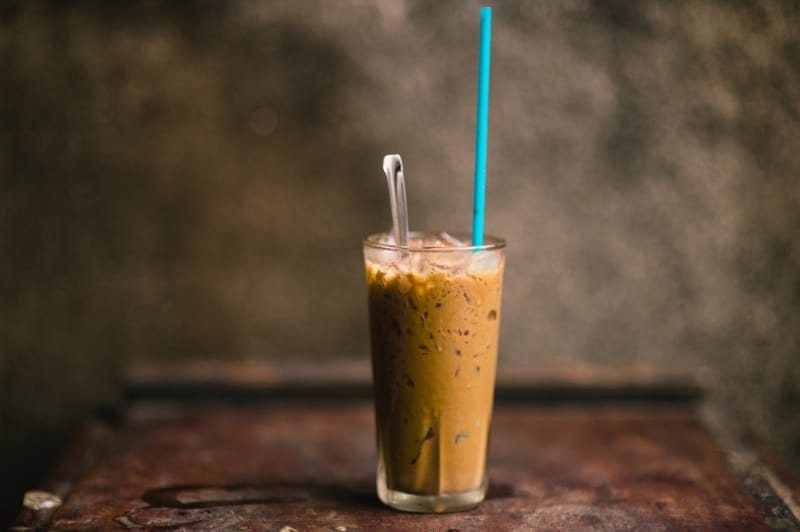 For these smart people who always rise to the occasion, the Vietnamese iced coffee is an excellent coffee drink. It might be difficult to make your own traditional Vietnamese iced coffee, however, the improvised version, without brewing the coffee in a "phin", is just as good. Mix your regular brewed coffee with sweetened condensed milk, add ice, and your improvised Vietnamese iced coffee is done.
Aquarius (January 20- February 18)
Aquarius, represented by The Water Bearer constellation, is the fixed sign of the air element lying in the middle of the winter season. The people born under this sign are known to be assertive, always following their hearts instead of the crowd. These people are original and don't mind being a little different from everyone else, as long as they're true to themselves.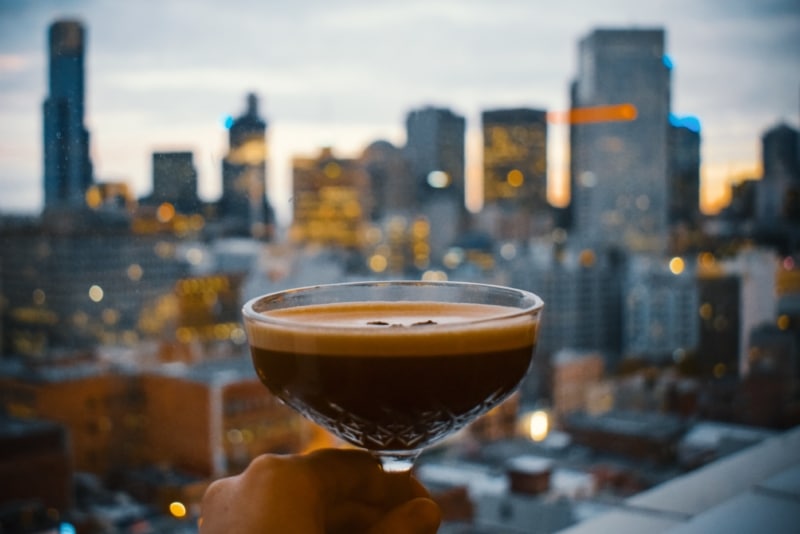 For the creative Aquarius, a coffee martini goes perfectly with their free-spirited lifestyle. A coffee martini is, of course, an alcoholic drink made with coffee and vodka served in a martini glass. Aquarians are the rebels of the zodiac sign, free-spirited and whimsical, just like the only alcoholic coffee drink in the entire list.
Pisces (February 19- March 20)
Pisces, represented by The Fishes constellation, is the mutable water sign that marks the end of winter. Speaking from personal experience, people born in this sign are some of the most emotional and generous people you'll ever meet. Their personalities are complex, and they can sometimes come off as being too emotional.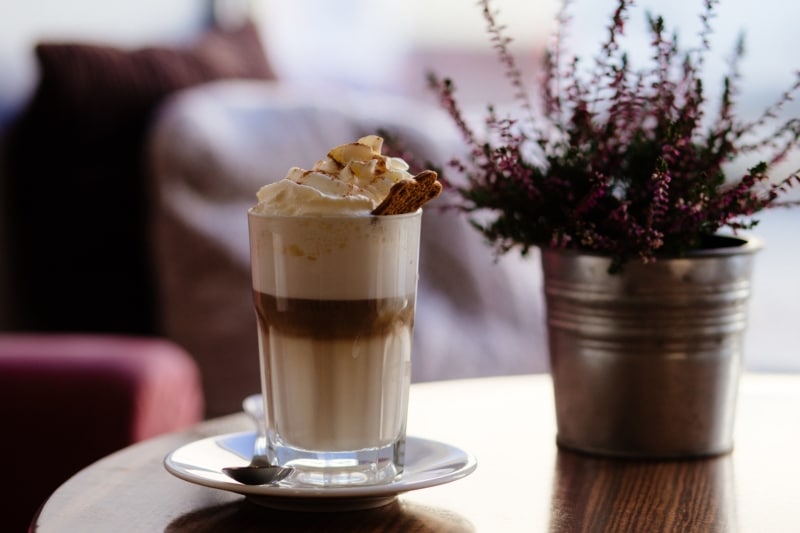 The number one coffee drink that every Pisces should try is a coffee frappe. A coffee frappe is a beautiful meeting of ice, milk, sugar, and some strong coffee blended to perfection. It may look complex to make, however, just like Pisceans, you just need to see past that difficult first impression.
Limitless Coffee Drinks
All in all, your zodiac sign doesn't define the coffee drink that you must drink for the rest of your life. Go out and try all the coffee drinks there are in the world. And never settle for just one kind of coffee drink, life is too short to not try different things.
References