You can noticed that there are a large number of coffee stores that have been launched everywhere. As a result, we can conclude that there are also plenty of people love coffee on this day. It seems like coffee is one of the most famous beverages in the world. What makes you love coffee? Here, we will show you the unexpected reasons that cause people love drinking coffee along with an enjoyable mood. It might be slightly funny, but it makes sense! What to wait for? Check it out!
Coffee is darkly colored, bitter, slightly acidic as well as contains a stimulating effect in humans, because of its caffeine. Also, the coffee can be prepared as well as presented in a variety of interesting ways.
As human beings, we do not love/enjoy a bitter life or eating bitter food. Yet, have you ever wondered? Coffee tastes bitter, but why do many people still love them?
Coffee Makes One Stay Away from Depression
The first reason why coffee lovers enjoy drinking coffee is that coffee makes them have a good sense. Do we do the same, used to wonder that- Is depression real? The answer is "Yes". It mostly happens to those people who faced multiple challenges of pressure like taking care of their beloved family during a pandemic during work hard from home. There are 4.1% of Americans who suffered from depression before 2020 went sideways.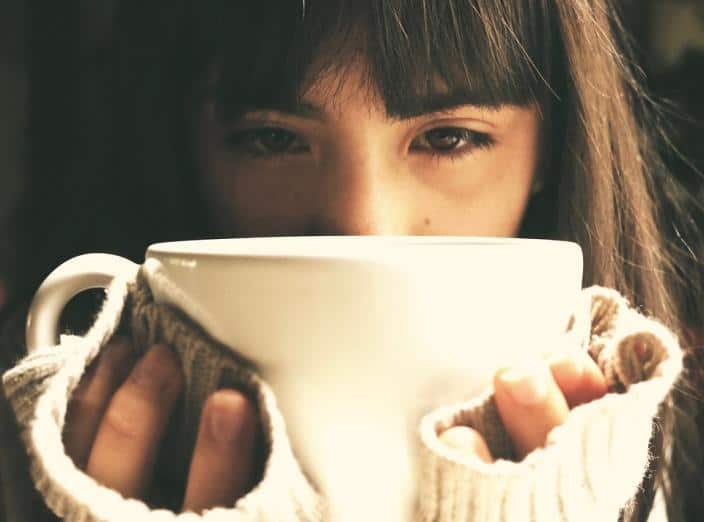 However, it is weird that coffee can help to reduce such an issue. Yet, it is a real thing. There is a study that has shown that people who drink coffee are 20% less likely to become depressed, and 53% less likely to die by suicide. According to a Harvard study, drinking few cups of coffee could reduce the risk of suicide in men and women by approximately 50%. Drinking coffee keeps one spirit high due it makes one 10% less likely to be depressed.
Furthermore, the caffeine which contains in the coffee increases the level of dopamine serotonin, and noradrenaline in your brain. As a result, it can make one feel happy.
Coffee Increases Daily Energy Levels
That's true that caffeine has an influence on our energy level and it is the most common source of that particular stimulant. With that said, the coffee works to block adenosine, which is a neurotransmitter led to drowsiness, by the existence of its caffeine.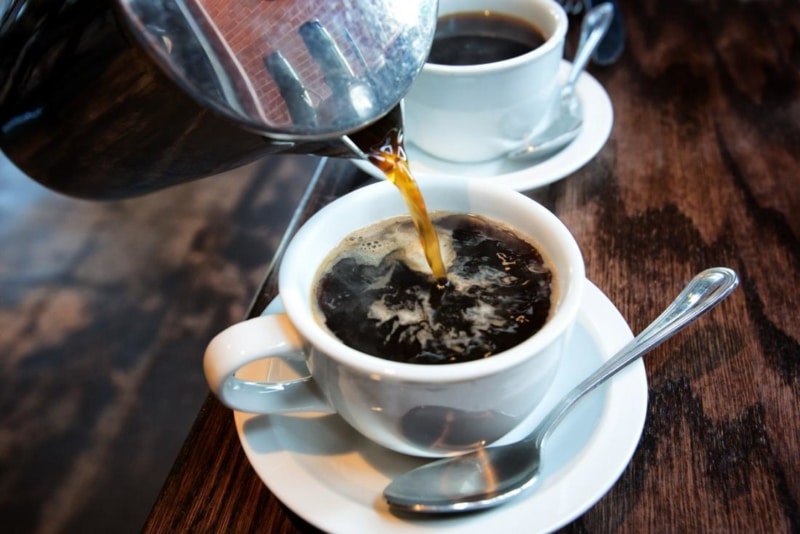 In order to become aware of becoming a zombie or angry bear in the morning, coffee lovers always consume a cup of morning coffee as the first beverage to increase their energy through their daily activities. In view of this, coffee lovers usually think that drinking coffee gives them energy and feels it provides them with adrenaline.
What's more, the most popular reason that people enjoy drinking coffee is that it keeps them awake. In that point of view, if you have plenty of work to accomplish or have any reason to stay up past your bedtime, your brain often keeps awake and stimulates because of coffee.
Due to its stimulating qualities, those who drink coffee are much more relaxed. In short, an incredible beverage for keeping you on your toes is a cup of coffee.
Drinking Coffee to Burning Fat
You might feel surprised that coffee has sufficient ability to burn fat. Yet, some of the coffee lovers had already realized this thing and started drinking coffee because of this reason. Some studies present that coffee can help one burn as much as 10% of their fat for those who are obese and 29% of fat for already lean people. The coffee's caffeine acts like fuel when it enters your bloodstream. Hence, it can boost the metabolic rate as well as increase fat burning. However, in the long-term coffee doesn't make you expend more calories, there is still a possibility that it blunts appetite and assists you eat less.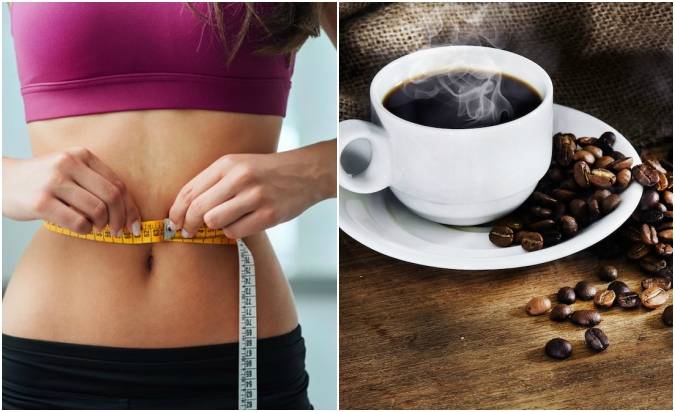 Besides, a drink of coffee can always assist you to improve your body exercise performance. Additionally, it increases the adrenaline level of the body to significantly enhance your physical performance. As a result, you do not conveniently get exhausted whenever you work out.
Since caffeine from the coffee brings you a full level of energy. People may develop a tolerance to the effects of caffeine. For this reason, drinking coffee or other caffeinated beverages may be an ineffective weight-loss strategy in the long term.
Craving a Healthy Life
What does "Healthy Life" look like to you? For me, a life with no sickness or diseases is a healthy life. Due to this opinion, I began to drink coffee and become a coffee lover. It is because the coffee gives me a low-risk percentage of having heart disease, type 2 diabetes, and cancer. It is real that coffee can enhance blood pressure, yet it always diminishes over time. Furthermore, there are some studies consumed that people who drink 2 to 4 cups of coffee a day have a 20% lower stroke risk.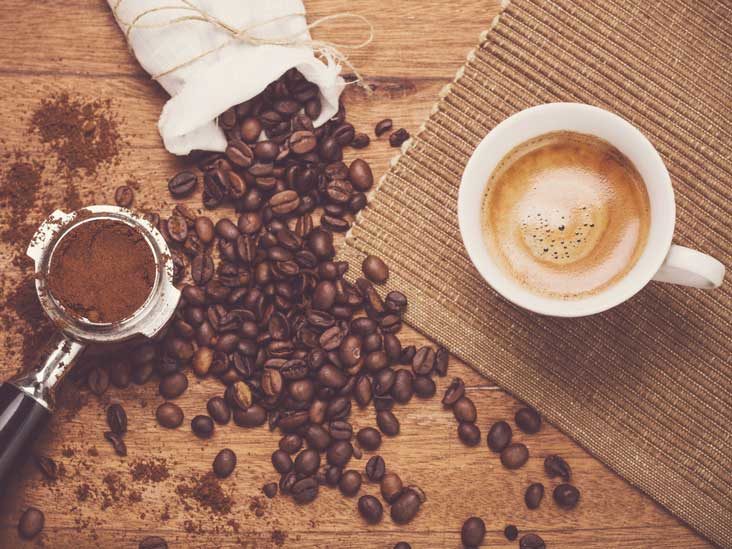 Cancer seems to be the scariest disease in the world. That is because the highest death rate in the world is due to "Cancer". Likewise, cancer shows up because your body grows an uncontrolled cell. Fortunately, coffee can help us to wane the risk of cancer. There are plenty of studies that have their own evidence of this consumption. The result constructed that coffee makes the risk of increasing prostate lower by 20% for men. Ok the other hand, for women decreases the risk of 25% of endometrial cancer.
Besides, caffeine in coffee has a function to protect one from enhancing basal cell carcinoma, which is a type of skin cancer. It probably looks strange that coffee has such benefits, but it truly exists.
A Social Interaction Drink
Like social alcohol drinking at a pub or bar, people enjoy landing at coffee shops either to gather with friends or to conduct a business meeting. In that point of view is because numerous coffee shops provide a relaxing environment with attractive decor, refreshing music, and so on with tasty coffee. Furthermore, in the UK when one meeting up with buddies during the day on a weekend is usually in a coffee shop. Also, it becomes a part of their culture.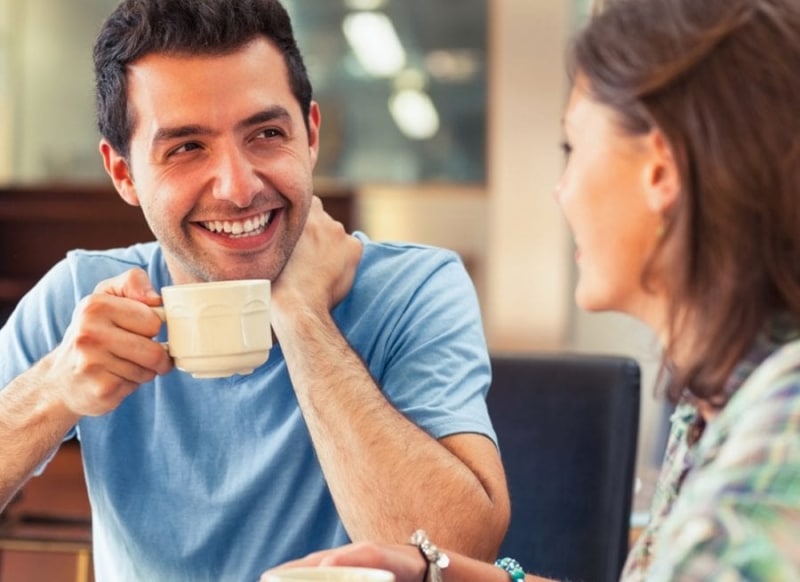 What's more, conversations over coffee are inviting and comforting. Nowadays it has become a trend in today's culture. Coffee with conversation just makes sense. For me, I have had countless wonderful and meaningful conversations over coffee with a lot of different people. The motivation for all conversations is the warmth from coffee.
In short, a coffee shop is a venue where people enjoy gathering to chit-chat, read, work, or simply pass the time. If you want to be social without alcohol just grab a cup of coffee. The coffee will loosen you up, bring a relaxing moment, and an enjoyable party when meeting new people. That's why people fail in love with coffee.
Aroma of Coffee
The reason some people prefer a cup of coffee over another is due to coffee's aroma. The Aroma is known as the primary coffee qualities denoting the coffee's flavor along with body, acidity, sweetness, bitterness, and aftertaste. Coffee aroma is more than just a pleasant smell. That means with coffee aroma we can grasp a full mouthful as well as a flavor of the object itself. Furthermore, it brings the nice fragrance of the coffee beans to a whole other level, where we can jump to taste what we are smelling.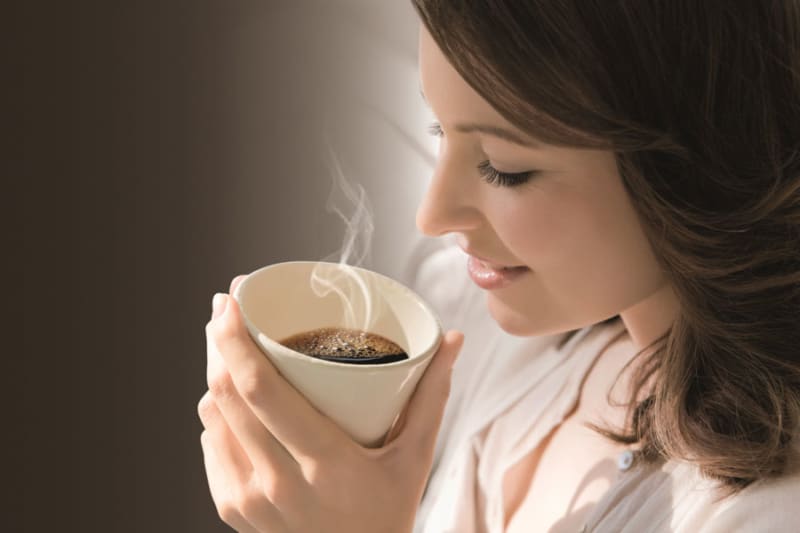 According to science, coffee has multiple properties that cause it one of the most appealing smells to humans. Have you ever heard that the smell of the coffee is sufficient to perk you up in the mornings? You are probably surprised that the smell of the coffee is able to sharpen the brain in certain circumstances.
According to the Journal of Environmental Psychology, the researchers speculate that just a whiff of coffee can trigger feelings of alertness in the brain.
Coffee Has Multiple Flavors Options
Most coffee drinkers like drinking coffee because of its strong flavors. Besides, coffee has many different flavors to avoid one fed up with the taste of the coffee. For instance, the most popular flavors in the world are vanilla. It fits super perfectly with the strong flavor of the coffee.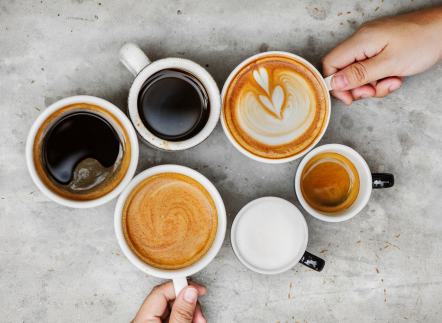 Furthermore, French vanilla is a simple but delectable flavor that adds sweetness to any medium or light roast coffee. Due to the deliciously bold taste of creamy caramel and strong coffee flavor, caramel-flavored coffee attracted largely coffee lover's interest.
Even those who are new to the coffee world seem to fail in love with a Mocha at first taste. The reason is this flavor is hot cocoa with a hint of coffee flavor that ensures to satisfy pre-teens and coffee newbies everywhere. On the other hand, Hazelnut flavor has been made wildly popular in delicious lattes and macchiatos. Hazelnut is tasty enough because of a flavorful roast of black coffee and sure to please every drinker in each drip.
Craving to Look Cool
It is so funny that the reason why most people drink coffee is because of looking cool. However, it is real. Recently the media has been filled by the coffee industry. Film characters drink from their own hand coffee cups, mugs, and flasks as they walk to college, move elegantly to their desk, and meet friends for lunch and it looks pretty cool.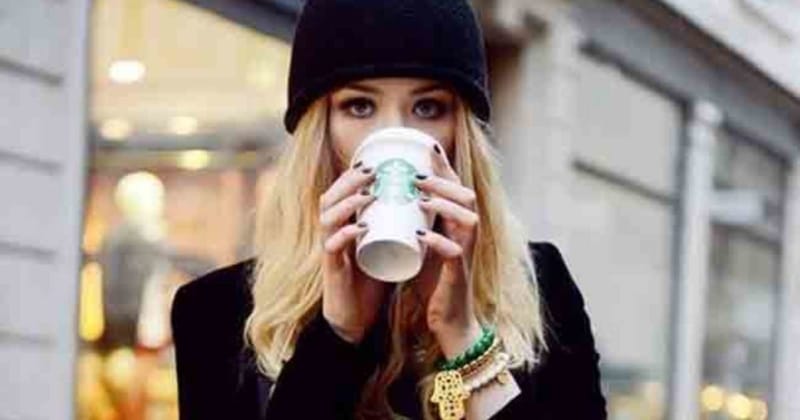 Along with modern culture, we have a strong connection to TV as well as film characters. Hence, sometimes we hope to be like them. Apart from needing our caffeine fix, we grab our coffee flask to be like that cool girl or cool guy on screen. Instead of this, coffee cups are the "fashion accessories" that most coffee drinkers complement to an idea of taking a selfie or picture to boast on their social media.
So, it's all about wanting to look cool then we drink more and more coffee. Day by day it has become one of our habits to have a cup of coffee in hand every day.
Every Seasons Drink
The outside is cold now, let's have a cup of coffee to battle the chilly weather!
It is raining now, let's make a cup of hot coffee!
The weather is too hot now, let's grab a cup of iced coffee!
Owing to these weird sentences, we can conclude that coffee is a magical drink which people always drink no matter what the weather is like. That is because coffee has 2 main style types to enjoy including hot and cold.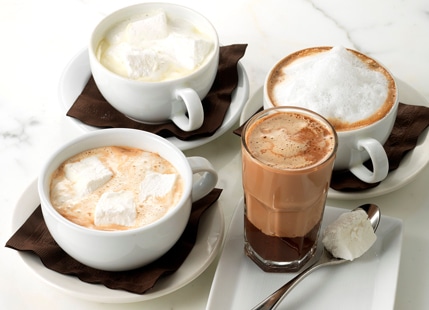 Furthermore, cold coffee is separated into another 2 types such as Frappe and Iced. Steaming hot coffee is best fit in cold weather in winter and icy cold coffee is best wonderful in summer. On the other hand, when the weather is too hot to handle, coffee frappe would be an incredible option. Realistically, coffee is an all-season drink, that's the reason we are addicted to it.
Coffee Contains Full of Vitamin
Most people drink coffee owing to the many types of vitamins includes in the coffee. Drinking coffee can lead one to a healthy life. The reason is people who drink coffee will gain extra nutrition via a cup of a daily coffee. Moreover, many coffee bean nutrients lead to finished brewed coffee. The vitamin that exists in coffee includes Vitamin B1, B2, B3, B5 which has a role in cellular energy production and is involved in DNA repair as well as supports skin health.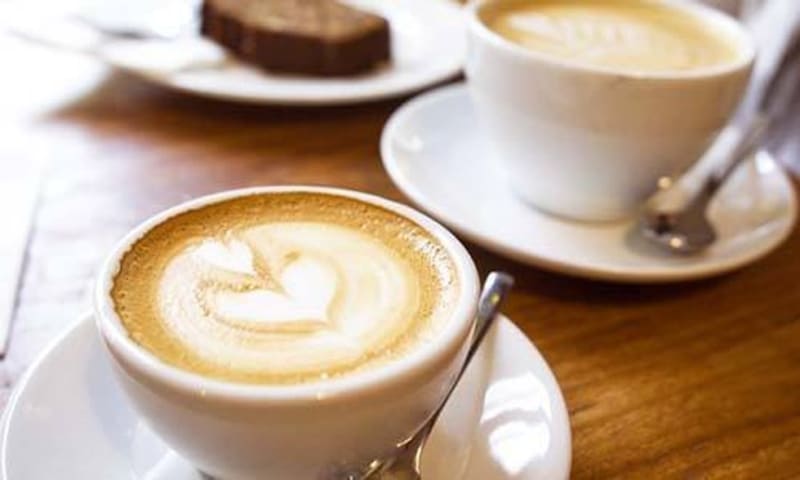 What's more, Manganese and Potassium is regulated blood sugar, and has a part as the antioxidant enzyme superoxide dismutase (SOD), which is known as one of the most crucial antioxidants in one body. Drinking several cups of coffee, a day to quickly add up above mentioned vitamins to your body.
Conclusion
The above reasons description leads you to visit what causes one to drink coffee. Even though they sound weird, yet they make sense to the reality. Coffee can bring one away from depression which helps to reduce the risk of suicide case. Additionally, who said drinking coffee causes one fat? In contrast, coffee might make one slim and have a healthy life as it can burn fat as well as increase human energy performance.
What's more, the coffee's multiple flavors and aroma plus vitamins in coffee are also the main reason that introduces one to taste the first drip of coffee. Besides, perceived good looking and cool appearance adding with all season beverage functions have attracted one in coffee addiction. Finally, I believe that there will be more than 3 reasons among those 10 reasons above which makes you love the coffee world as well. Feel free to comment below if you want to share different ideas!
Why Do People Drink Coffee? By BuzzFeedVideo
References
What is Coffee Aroma? | WAKA COFFEE
Coffee: The Cool Addiction |The Circular| Zoe Fagan
Why do you drink coffee? |saintfranciscafe
3-scientific-reasons-coffee-makes-you-happier-more-productive | Inc.This Morning | | jason-aten
TOP 3 REASONS WHY PEOPLE DRINK COFFEE |premiumwaters
6-reasons-love-coffee | nicolenavigates
Top 5 coffee flavors | videtteonline| | Vidette Features