Coffee is a present that God gave to humans that stays beside them throughout both difficult and wonderful times. If you are one of the non-coffee drinkers but wanna try coffee for the first time, it can be quite overwhelming to know which to choose from the menu. As a non-coffee drinker entering the coffee world, it could be an endless maze.
Welcome to adulthood where coffee is a god-given liquid for heavy coffee drinkers or non-coffee drinkers. Now that you are entering this phase of "adulthood", there is a high possibility that you might want to experience this new sensational liquid.
But, what does coffee taste like? And, the problem is that you are not sure what or where to begin this sensational liquid journey.
I understand the feeling of opening the door to the coffee shop and get all enthusiastic by the smell of it but suddenly shiver at the counter looking at the overwhelming drinks menu. It is typical for us sometimes to feel that way.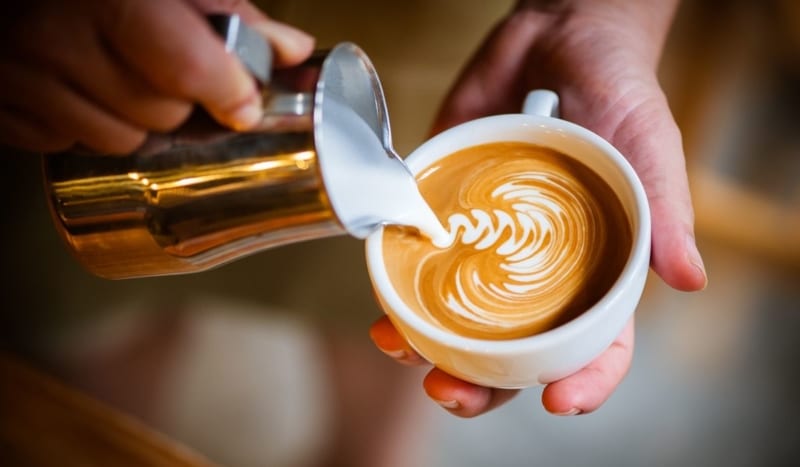 However, we are here to assist you throughout your initial coffee phase. In this passage, you will learn from front to back and even all around the corner about which starter drink you should choose.
This article is suggesting seven drinks for coffee starters or non-coffee drinkers. Moreover, these drinks are easy to find at every coffee shop. They are classic and available at your service always. And stay until the end to unlock the mystery!
Mocha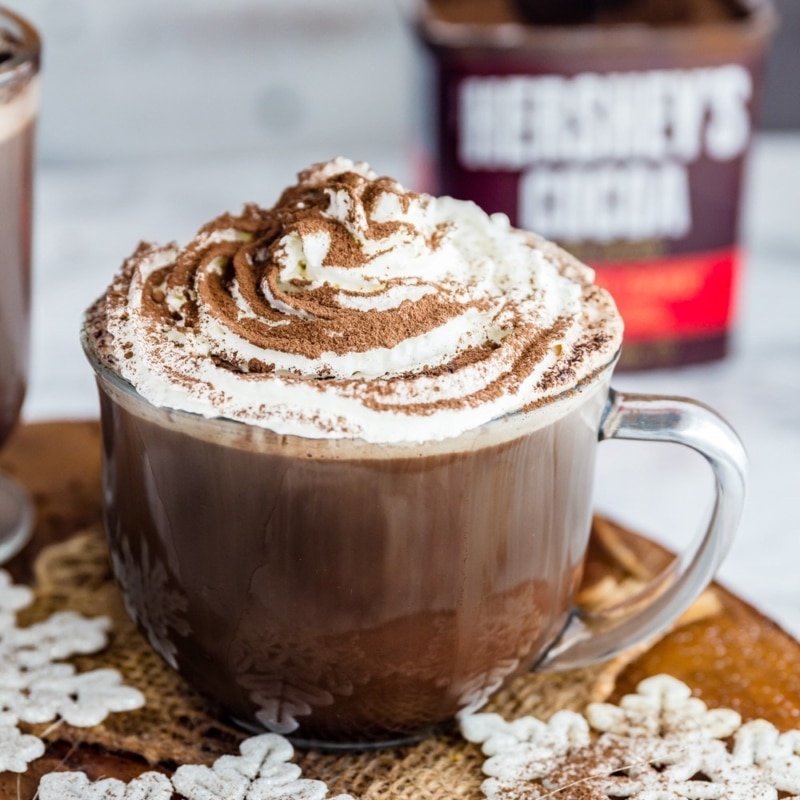 As a starter or non-coffee drinker, Mocha is definitely a recommended caffeine drink. Mocha is a variant of mocaccino or mochaccino (often misspelled as mocaccino). These terms originated from Italy for chocolate and coffee.
This drink in particular is appropriate for beginners because it is a mixture of sweetness and coffee. Mocha is formulated with a shot of espresso, occupied mostly by hot chocolate, and typically covered with distinctive milk froth on top of it.
Tips:

However, in most cases, the barista can also replace the milk frothing pitcher with whipped cream and sprinkle cinnamon, sugar/cocoa powder, or marshmallow for decoration.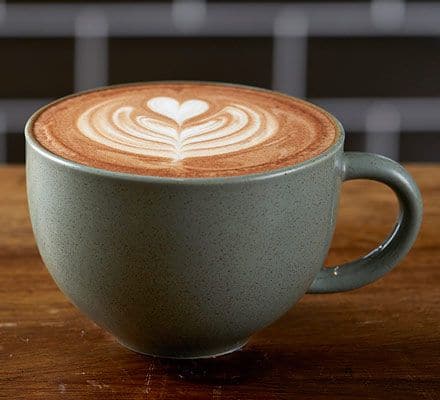 The sweetness of the chocolate and sugar will subside the bitterness of the coffee that gradually builds your likeness for caffeine content in a drink bit by bit. Mocha has an interesting texture to it. Since it is a combination of coffee, milk, and optionally covered with whipped cream, you will experience a thick texture in your mouth. You will feel an explosion of sweetness and a scent of coffee with it.
Mocha will definitely make your first coffee experience amazing. Finally, one thing about mocha is that you can choose for it to be hot or cold and the finale would still be the same.
Coffee Frappe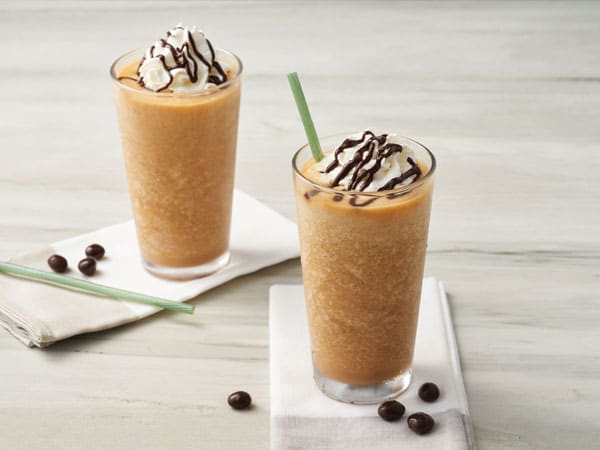 Coffee Frappe is another unique drink for non-coffee drinkers to start drinking their coffee. It is a mixture of coffee, ice, milk, and sugar in a blender. This is just marvelous. In a hot, imagine a cup of Coffee Frappe to keep you awake and refreshing, isn't it amazing?
Coffee Frappe is righteous for non-coffee drinkers. It is sweet and not overwhelmingly bitter. The final outcome is similar to a smoothie which is easy to consume and beautiful to look at.
Moreover, you can also make coffee frappe at home. First, you would need a chilled espresso. Then, you can go ahead and blend espresso and milk together.
After the combination, you can add an appropriate amount of sugar and milk to it. This will create a smooth and calming color yet sweet and addicting flavor to it.
Tips:

Starbucks is one of the famous coffee brands internationally. If you have ever come across Starbucks, please order yourself a Mocha Frappuccino. It is a combination between Mocha and Coffee Frappe. It is sweet, icy, and foamy.

Additional to this drink being their trademark, Mocha Frappuccino is alarmingly refreshing on its own. The drink will come in a smoothie lookalike texture that is mysterious yet exciting to see at the same time. Last of all, Starbucks also sells their Mocha Frappuccino in bottles which you can find at any local Starbucks or convenience stores.
Caffe Latte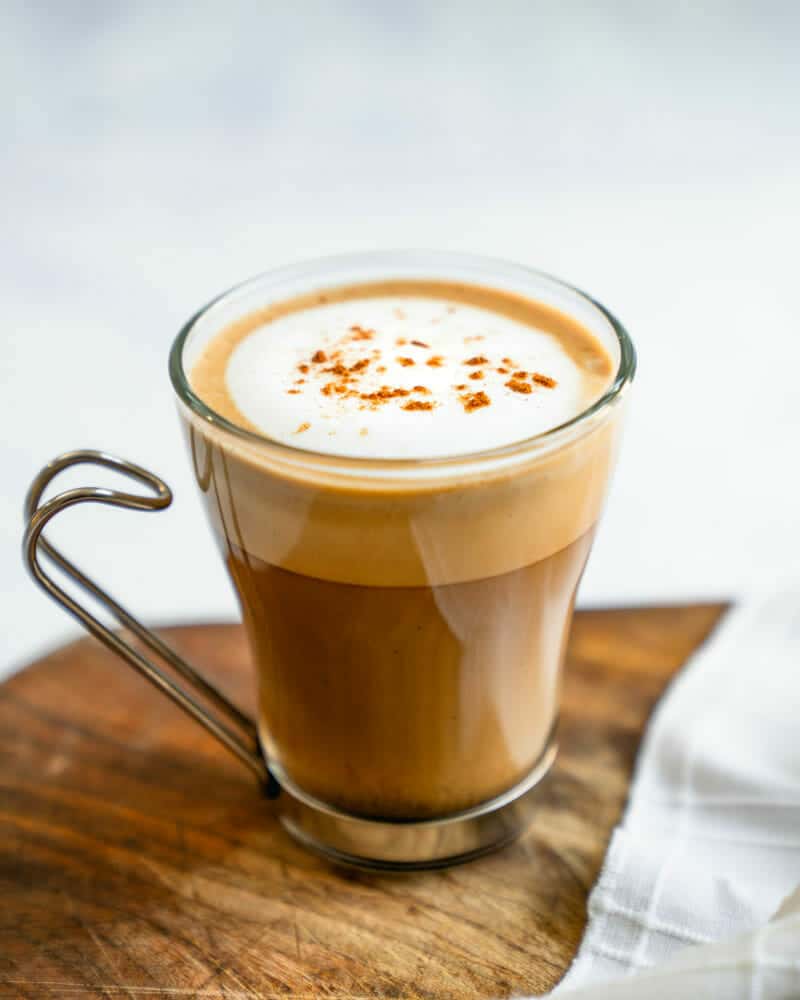 'Caffe' signifies coffee whereas 'Latte' means milk. Caffe Latte is translated from the Italian word of coffee plus milk. Basically, it is a mixture of shots of espresso and steamed milk.
The recipe may vary according to the barista of each coffee shop, but usually, the caffe latte is made of ⅔ milk and ⅓ of coffee. The final product is usually served in a tall glass to display that thick and frothy milk foam on top.
Moreover, this drink is not strong for beginners due to the milk. Amazingly, the taste of this drink is classical. You fall in love with the foamy texture of the frothed milk along with the fragrance of coffee.
The coffee is subtle and non-dominant but is still presentable enough to give you the aroma and energy. Without the coffee, the caffe latte is like other lattes out there. For instance, matcha latte, chocolate, or chai latte.
Tips:

More importantly, you can find this drink at almost every coffee shop. As aforementioned, this particular drink is a classic. It has been there in the history of coffee and ever since. You can try caffe latte on your next visit to the coffee bar and prepare to be amazed.
Caramel Macchiato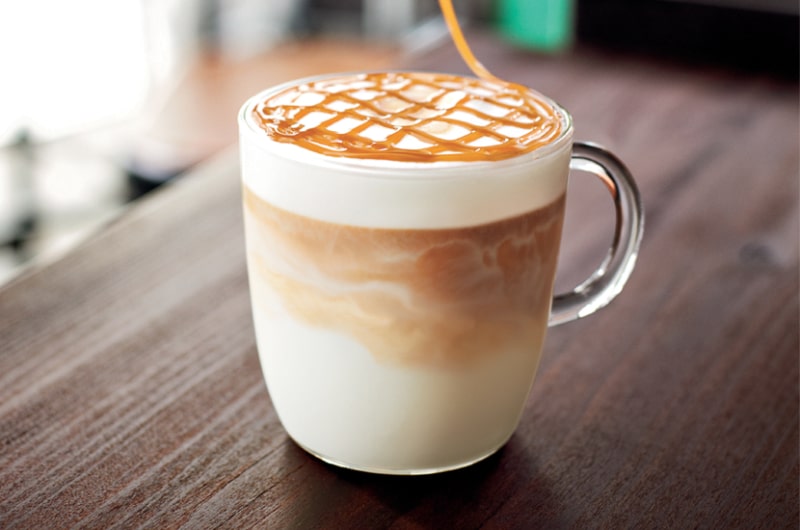 Well, we all know how much caramel compliments chocolate, desserts, and smoothie right? What about caramel in coffee? The best option for caramel in coffee is the Caramel Macchiato.
In addition, non-coffee drinkers can start with this drink as well because the sweetness of caramel will overpower the bitter sense of coffee. The main ingredients to produce this masterpiece are caramel itself, milk, vanilla syrup, ice (optional), and coffee (espresso shops).
The classical Caramel Macchiato is hot milk and foam but nowadays coffee technology is developing so fast, both hot and cold caramel macchiato are widely popular. This specific drink is sweet, creamy, and delightful. Once you get the hang of it, you will find yourself indulging for more and more.
You can try this drink at almost every coffee bar as well. It is popular among many cultures and easily identified at any restaurant, coffee shop, local, or international. Therefore, the next time you are at a coffee shop, do not hesitate yourself and order a caramel macchiato.
Bonus Tip:

You can customize your caramel macchiato as well. If you are choosing to have iced caramel macchiato, please ask for a cocoa powder or caramel syrup topping. It will enhance your drink to another level!
Pumpkin Spice Latte
Have you ever come across either on social media (Tik Tok preferably) or movies that everyone keeps repeatedly saying "PUMPKIN SPICE LATTE"? Yes, this is the iconic pumpkin spice that everyone is overboard about. However, the trend is worthy because this drink is a golden standard, especially for non-coffee drinkers or beginners.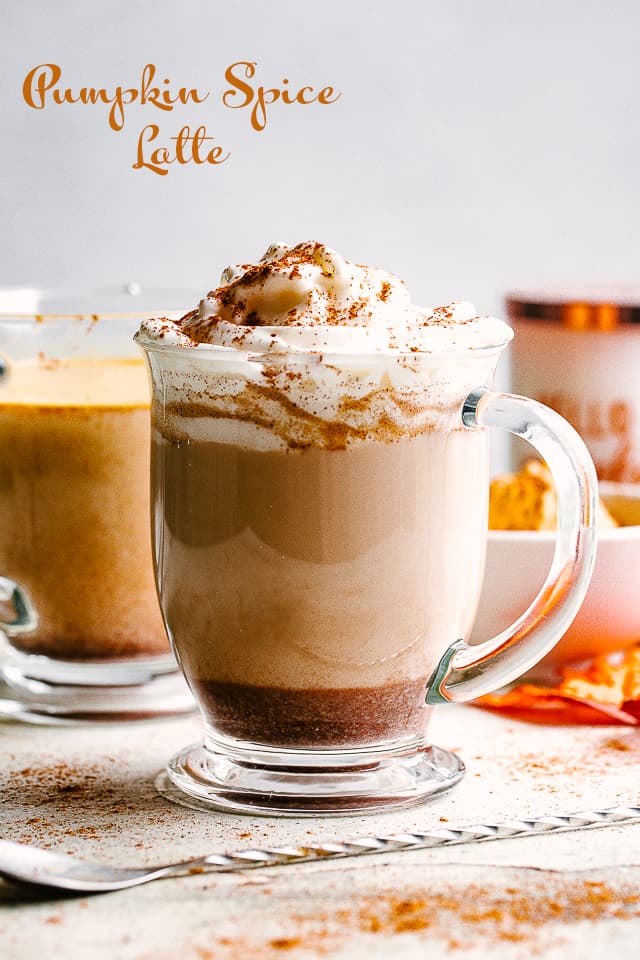 Now it can be confusing for first-time non-coffee drinkers. This drink is called "Pumpkin Spice". But pumpkin spice is not made of pumpkin at all, which you don't have to worry about. Nevertheless, pumpkin spice is made of common fall spices combined together for example cinnamon, ginger, nutmeg, and clove.
Others might add a few more things to the standard of pumpkin spice. However, the actual pumpkin spice latte that you might have heard in Starbucks or elsewhere might incorporate the pumpkin puree as well.
At this specific point, if pumpkin puree is added then this drink is made partially of pumpkin. Pumpkin puree itself is made of roasted pumpkin nonetheless it is optional for baristas (some places would skip the puree). At this particular point, this drink will include a pumpkin. If the drink does not associate with pumpkin puree at all, then your drink is made of spices combined with milk and coffee.
Furthermore, this drink is popular because the sense of sweetness overpowers the bitterness of the coffee. Which is a great start for non-coffee drinkers out there who is excited to begin their coffee journey. Moreover, you can also buy or make pumpkin spice beforehand as well. It is easy to make and delicious to taste.
Tips

If there is a thought at the back of your head of wanting to make pumpkin spice latte, then follow these steps. Heat the milk in a saucepan (careful not to boil it), add pumpkin spice, sugar, and coffee onto it. And you must whisk the ingredients and be careful not to reach the boiling point. Now, you can enjoy the amazing taste.
Cappuccino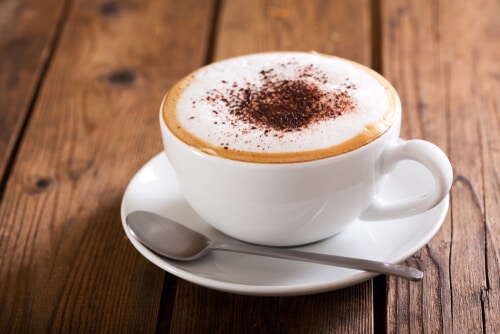 Now welcome to a stronger version of non-coffee drinker coffee. Cappuccino is also one of the well-known classics which starters can try. You can find this drink anywhere literally because it is this popular. It is amazing once you are familiar with a sweet mixture of coffee then Cappuccino could be the next item to try.
Cappuccino is served in a small cup of coffee. It is another espresso-based coffee with a mixture of steamed milk in a small cup. How small you may ask. Well, that would depend on the barista and coffee shops again.
Nevertheless, it is a hundred percent smaller than a latte, pumpkin spice, or mocha comparatively. The finishing drink would appear to be in a smaller size coffee mug, with milk, and foamy texture on top of it. Also, to add a little bit of extra decoration, you can choose to add cinnamon dust or chocolate syrup to your Cappuccino.
Tips:

It will enhance your drink better visually. It is perfect for non-coffee drinkers and also terrific for adding Facebook or Instagram stories!
Flat White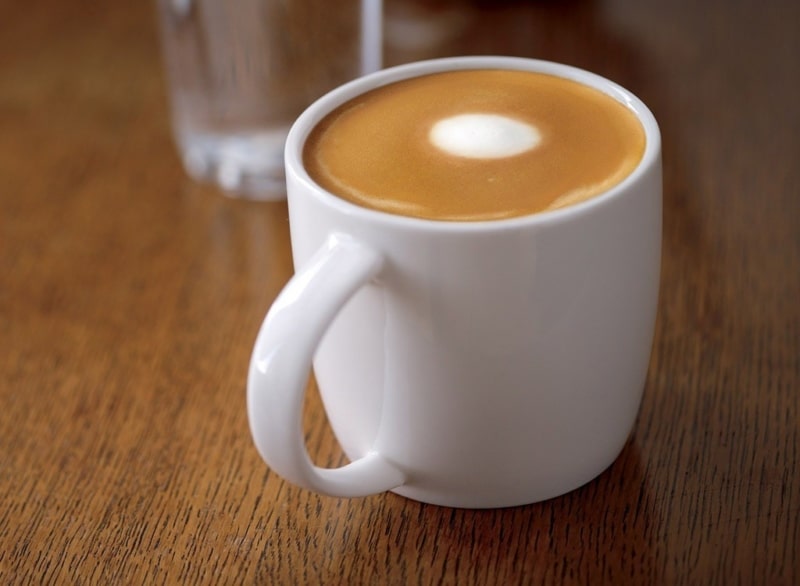 Flat white can be quite confusing with Caffe Latte. It is very much likely similar but it is very much different too. Caffe Latte has thick white foam of steamed milk as the cover. You can serve it in a tall glass to display the magnificent art of the latte.
A Flat White is made of espresso shots mixed with steamed milk but it is served in a smaller portion. Unlike latte, Flat White is covered in a thin layer of steamed milk technically referred to as "microform". Comparatively, the outcome of latte would be in a tall glass measured at 240-250 ml whereas fat white would be half the latte approximately from 150-160 ml.
Tips:

You can experience the rich flavor of Flat White moderately. It is enough and sufficient for beginners because the milk will share power inside that glass. This combination will enhance a bonding duo that will deliver that caffeine energy and sweet aftermath.
Hazelnut Cold Brew Coffee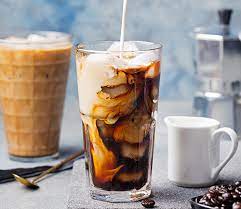 Hazelnut is a fruit from the tree called hazel. This particular nut can be found in many cuisines over the course of time. People use Hazelnut to cook, make dessert (delicious, tasty, and mouthwatering dessert), make chocolate, and even in drinks as well.
Moreover, Hazelnut has many vitamins inside of it including protein, manganese, Vitamin E, monounsaturated fat, and other important nutrition. This nut is not just any regular nuts on the market but one of the most expensive and important nuts in culinary use.
Have you ever been curious if you can use Hazelnut in coffee as well? Well, that's correct. Coffee can also use Hazelnut to make one beautiful drink. And a popular example of the drink would be Hazelnut Cold Brew Coffee.
Coffee can be bitter and harsh for beginners. In contrast, Hazelnut is tropical and chewy. The smell of the nut really reminds you of a delicious sweet pie. Which is a positive combination for coffee. It works together to overpower the bitterness and bring the creaminess side of coffee for starters like you and I. Cold brew coffee is chilling because one might put them in a fridge for a specific amount of time.
Tips:

But when it comes to contact with hazelnut syrup it will cooperate with one another and provide this explosion of flavors. You can add a little amount of sugar or cream after this or just settle with this beauty in your hand to start your day.
French Vanilla Cold Brew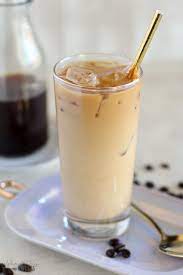 Well, funny enough this drink is actually French Vanilla plus cold brew coffee. Simple it may sound yet still fascinating once you bolt down a drink or two. Anyway, French Vanilla is different from our normal vanilla.
At this point, it will enhance your drink even more because French Vanilla resembles the scent and smell of ice cream. Is it amazing to have ice cream in your coffee?
So easy as it sounds, you can even make it at home for yourself as well. Just simply brew your coffee and set it aside for a few minutes or keep it in the refrigerator for a couple of minutes. The next step is to bring out the famous, delicious, and ultimately magnificent French Vanilla and pour it onto the cold brew.
Tips:

If you would like it to be a bit sweeter, please add sugar to where your heart would say stop. If you are having a bad day, think about French Vanilla Cold Brew. Or if you are starting your coffee journey, also don't forget about it too.
Oat Milk Honey Latte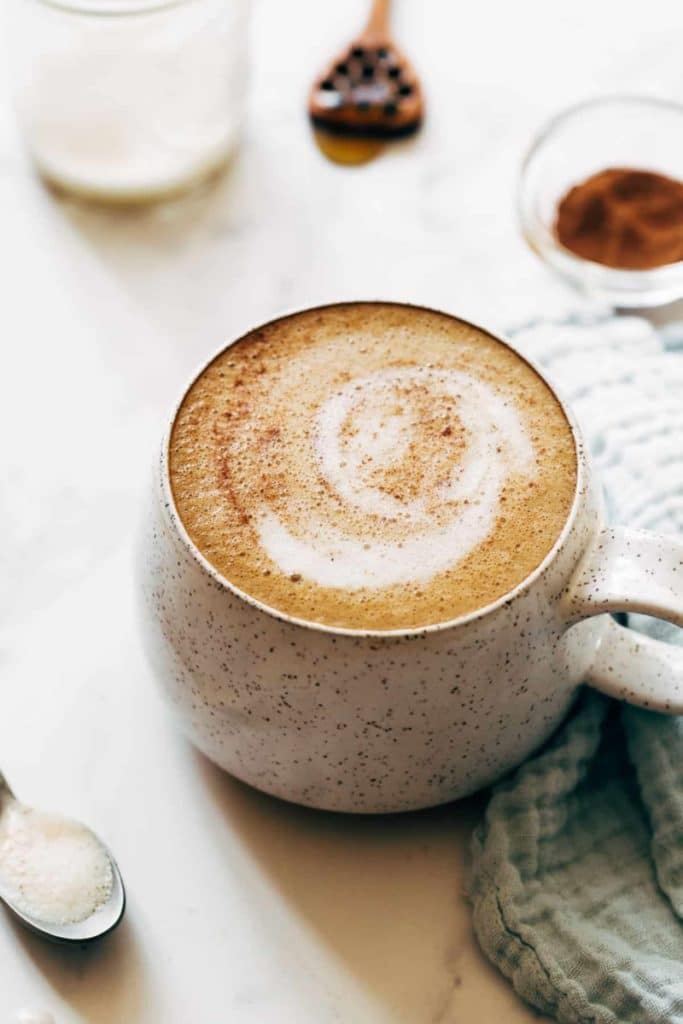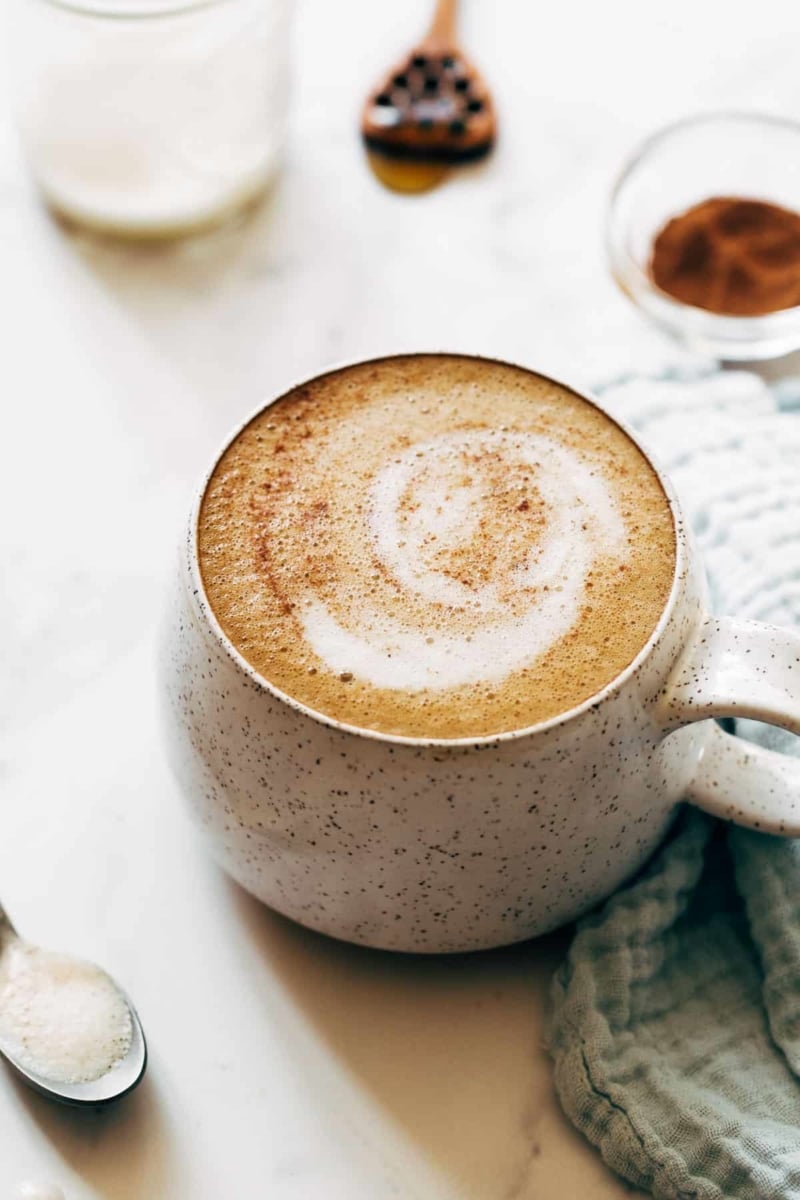 Oatmilk is among the healthiest milk there is on planet earth. It is full of nutritious elements for the body and skin. It is anti-inflammatory, high in vitamins, and dairy-free. But have you ever tasted it with coffee and cream?
Well, it is another remarkable combination. It is hot, dark coffee, creamy and sweet. The perfect balance to prepare for a tiring day. Moreover, it is a recommended drink for starters because this will subside coffee for a little bit. It is easy to make as well. Firstly, cold brew or normal brew would do the work. Moreover, adding a good amount of oat milk into it and a spoonful of honey will be enough for sweetness.
Tips:

You don't want to go overload with honey because you can always add sugar at the end. There you will have an easy oat milk honey latte.
The Bottom Line
Ladies and Gentlemen, we have reached the end of our rollercoaster guide to the coffee world. Now you are ready for this so-called adulthood where coffee is a magical drink. It is understandable that sometimes it can be quite confusing for your first coffee order as a non-coffee drinker.
There is just so much on the menu and you could not get your mind to decide which one to order. Apparently, this passage has done its job to guide and inform you of which non-coffee drink you should start first. Moreover, the flow of this article has arranged coffee drinks from the lowest to the strongest amount of caffeine being invested in.
A little special information for you is if you are looking for slight caffeine but an exciting drink, we would highly suggest "Mocha" as the first choice. On the contrary, the strongest choice would be one among the last three. The great combination will make it even better.
Once you get your way around coffee, you will have the courage to explore more about it. Moreover, you can also try to make some at home yourself or families.
Trying NON-coffee STARBUCKS Drinks By Courtney Raine
References