A true coffee lover will never skip their coffee in one particular day. A true coffee lover will never end their journey in exploring a new coffee taste. A true coffee lover will never give up exploring a unique coffee taste in the place that they visit. That's why whenever going to a new place or visiting another country, people tend to order the local most popular coffee to figure out the different taste of the drink compared to their favorite.
However, different countries have different preferences, tastes, and lifestyles. Thus, the coffee that brews in each country tends to be unique which you cannot find in other places besides the local brew one. Therefore, this article aims to demonstrate the unique coffee drinks that are well-known in the top 10 countries.

Cà Phê Trứng, Vietnam
Being the world's second biggest coffee exporter, the majority of Vietnamese citizens definitely love and consume coffee, which most people call "Vietnamese Coffee". Meanwhile, back in the past, there used to be a shortage of milk, and thus, a new type of coffee was invented with the use of egg and finally came up with the name of Cà Phê Trứng.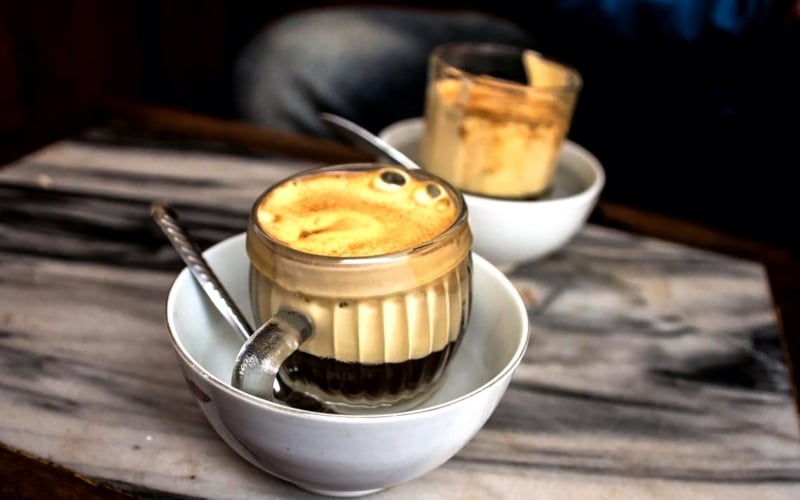 Basically, to make this kind of drink, people whip the egg yolk into the coffee as the topping together with condensed milk until it becomes thick and creamy. When you combine the topping with the Vietnamese coffee, then it definitely produces a delicious taste that you will fall in love with. The drink itself is sweet and sinful, so to some people, it is more likely to be considered as dessert. Hence, if you happen to come across Hanoi, Vietnam, you should not have missed the opportunity to try this nice drink.
Kopi Luwak Coffee in Bali, Indonesia
Another amazing coffee that you may find interesting is Kopi Luwak coffee in Indonesia. This kind of coffee has become the must try coffee in Indonesia due to its look in the movie called The Bucket List. Meanwhile, this Kopi Luwak's main ingredient is very rare because the coffee bean that we used to brew this cup of coffee comes from the digest track of a civet. Thus, the price of this kind of coffee seems to be quite expensive compared to the others in western coffee shops.
However, since the coffee bean results from the digest track of a civet, it tends to be less bitter, less acidic while ensuring a smoother flavor and a nice aroma compared to the others. Yet, some researchers stated that the quality of this coffee is determined by the health condition of the civet. If the civets are healthy, then there won't be any problem for people to consume and vice versa.
Espresso, Italy
Italy has been known as one of the most serious countries when we think of coffee. There is a strict rule of drinking coffee in which the Italian would not ignore. Moreover, in Italy, the coffee will be served at the right temperature to drink immediately instead of being served at a very hot temperature since it has become a culture or habit of drinking coffee quickly. In this country, people do not really get a chance to sit and work on your laptop instead of drinking coffee.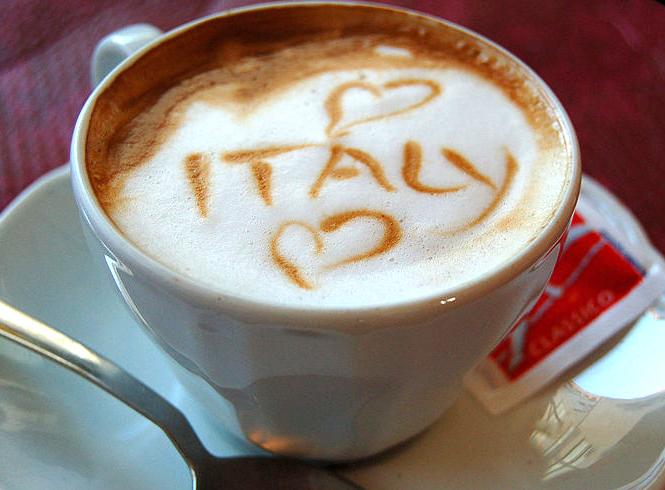 On the other hand, what makes Italian espresso different from the other countries are the taste and the coffee bean. It is made of the combination of Robusta and Arabic with the portion of 70% and 30% respectively. As a result, it is more bitter than Espresso from other countries. In addition, Italy's citizens prefer the espresso that comes with a smoky flavor rather than the coffee that offers smoothness, mildness and a well-balanced drink.
Robust Turkish Coffee, Turkey
Another unique coffee that you might fall in love with is this Robust Turkish coffee As you may have known, Turkish Coffee is one of the heritage sites of UNESCO. Thus, you can imagine the quality and the taste of this coffee. Moreover, it has been known as one of the finest ground coffee in the globe as people ground the coffee into powder. Additionally, this coffee itself is slightly bitter, with a strong flavor, thick and dense texture. Therefore, it is usually served with something that is sweet. Meanwhile, it is recommended to stir the drink before you consume it in order to get the best flavor.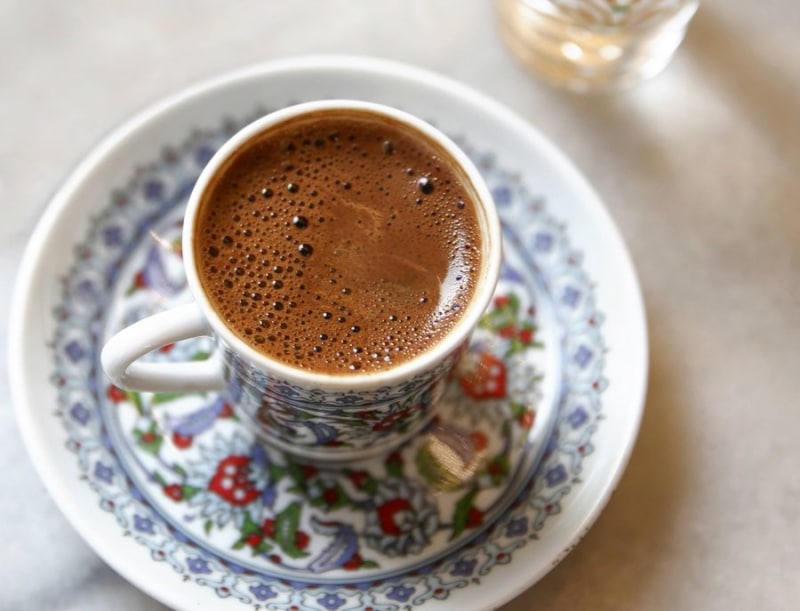 Besides, the brewing process is far different from the usual way that we use. Basically, Turkish use either a cezve or briki, which is a heavy-based coffee pot with a handle, to brew the coffee. Furthermore, it is normally served in tiny, ornate cups together with the Turkish candy. Hence, coffee has been taken seriously in this country.
The Freddo Espresso, Greece
The Freddo is another unique drink that you should not have missed whenever you are in Greece. Actually, the freddo is just an iced version of some coffee or espresso and cappuccino only. It has become one of the most famous coffee recipes, especially in summer, which is served as an alternative to hot espresso or cappuccino due to the fact that the sales of hot espresso decrease in summer.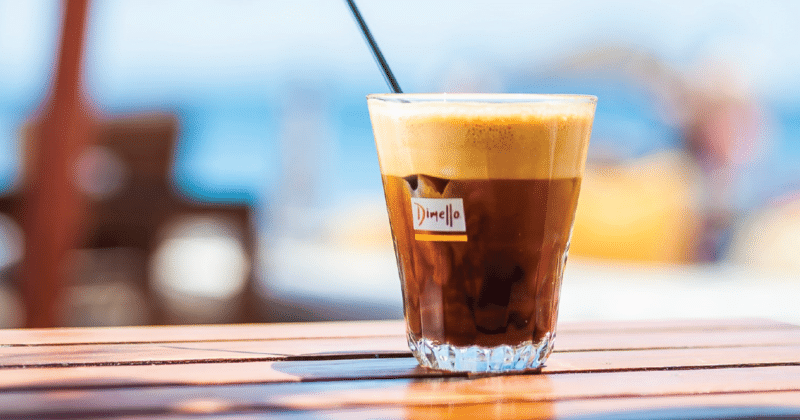 On the other hand, to brew this Freddo Espresso, you just need to pour the hot espresso into a metal canister and then combine the ice cubes and sugar using the blender. Moreover, although this freddo espresso is a double espresso combined with ice, it delivers a signature foam, smooth texture and aroma smell. Meanwhile, you can also have it mixed with milk, chocolate, cinnamon, or add on the cream based on your own preference to achieve the best flavor. So what are you waiting for?
Glitter Cappuccino Coffee, Australia
Australia is another country where you can explore new coffee recipes. Glitter Cappuccino has become a new trend in Australia due to its outlook. Unlike the other type of coffee that offers only a nice texture with signature foam, this Glitter Cappuccino delivers colorful coffees with a unicorn frappe at the topping. Moreover, the concoction of the coffee is being made of dusting edible glitter rather than cocoa powder like the other cappuccino that you have tried.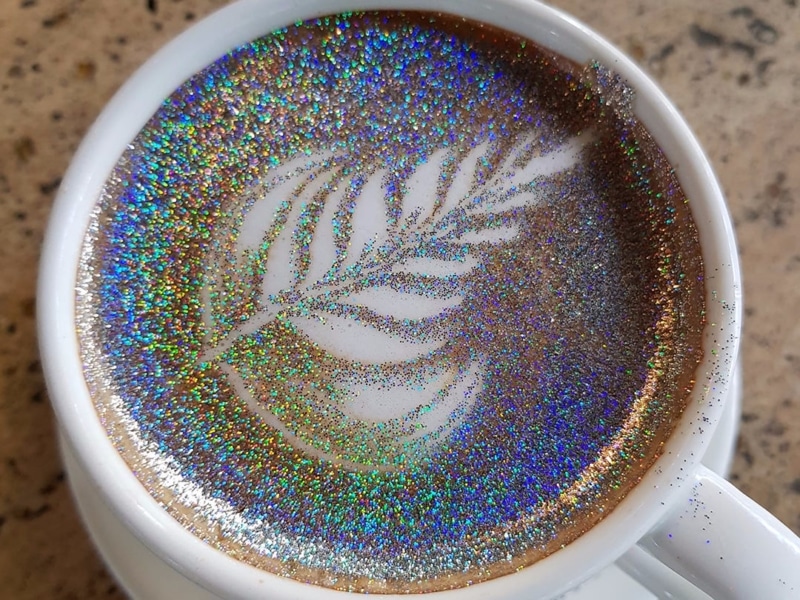 On the other hand, for the concoction, there are two options available for you to choose based on your own preference. Basically, you can choose either iridescent, diamond-like glitter or gold sparkles. Furthermore, the cappuccino itself is made of brewed espresso beans with steam milk. Thus, it creates a creamier texture.
Café de Olla, Mexico
The next country that has been known as having been producing a nice coffee drink with the unique taste that you will not be able to find the similar taste at the other places. This Café de Olla is one of the most unique drinks as well as one of the traditional coffees that people can think of when talking about Mexico's coffee. Basically, it is made with the use of Mexican ground coffee, cinnamon, and Piloncillo which is a kind of dark sugar in a clay pot. Meanwhile, some coffee shops in Mexico tend to add cloves and oranges into the coffee to have a better taste and flavor. But it depends on the village of Mexico that they are in as well.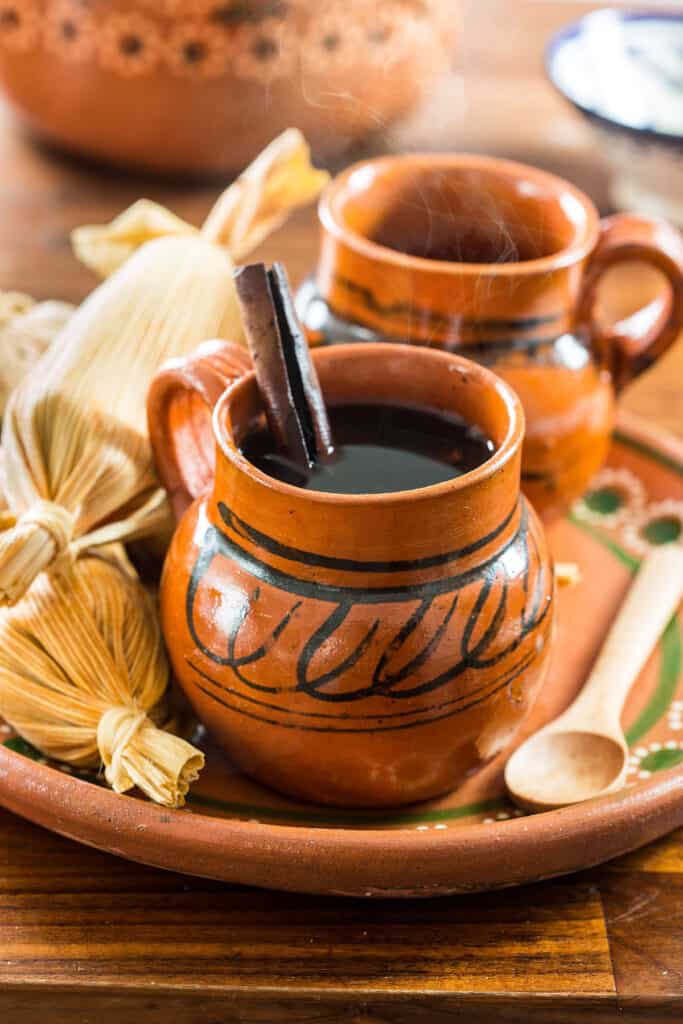 On the other hand, talking about the taste, this Café de Olla is sweet together with the spice flavor of cinnamon. Moreover, some people wonder if this coffee is strong enough or not, the answer is that since Mexico's coffee grounds are strong with the medium to dark roast, the coffee is strong but it still delivers a balanced flavor because of cinnamon and piloncillo.
Yuen Yeung, Hong Kong
In Hong Kong, what you should not miss is to try this Yuen Yeung because it enables you to consume not only coffee but also tea. Basically, this Yuen Yeung is the combination of coffee and tea which allows you to explore a new way of consuming coffee. The name is named after a Chinese duck which also means a lovebird. However, talking about the taste of the drink, it is sweet and creamy with the bitterness of coffee. It does not have the same taste as black coffee or milk tea. Therefore, With this cup of drink, we guarantee that you will have an entirely new experience. Moreover, with the use of caffeine, it is suitable for those who are looking for a cup of coffee that could boost your energy.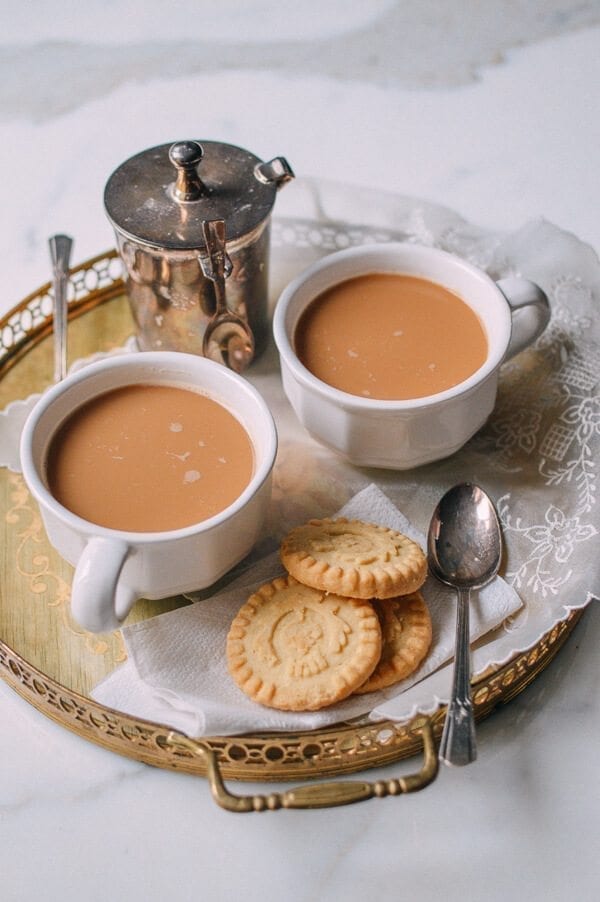 Meanwhile, for this drink, some people say it is very similar to Brown Sugar, a kind of milk tea. However, although to some extent it is similar, it is being brewed with exactly different ingredients. Furthermore, if you want to make this drink at home, it is suggested to use Bolivian drip coffee instead of the others because it offers a higher altitude, and stronger flavor.
Espresso, Portugal
Portugal is the top 2 countries that you can explore with some nice coffees, and among all, Portuguese's espresso is the most popular one. You will fall in love with its espresso. In Portugal, Espresso is brewed with the use of a traditional method of roasting in order to have an ideal flavor. Moreover, it does not offer much fuss over the patterns in foam like the espresso in other countries because the Portuguese believe that the flavor of the slower-roasted espresso delivers a more delicious taste with a nice aroma.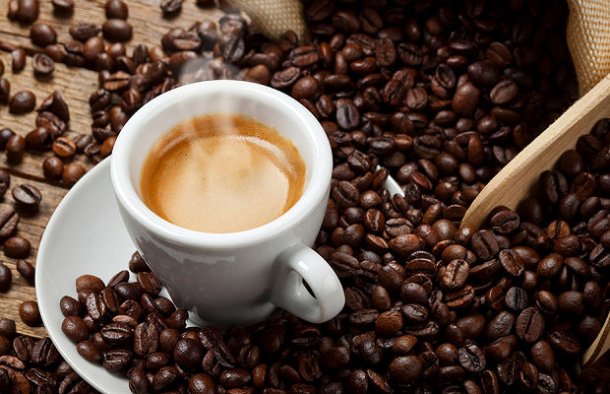 On the other hand, this kind of espresso is made of pure coffee rather than having it mixed with the other ingredients like milk. In addition to this, Portuguese's espresso tends to create the creamy foam at the time they extract the coffee. In case you want to order espresso in this country and cannot find it in the menu, you may find the one that is labelled in the name Bica or Cimbalino instead.
Pharisäer Kaffee, Germany
When talking about the country that consumes a majority of coffee in Europe, Germany has always popped up in their mind. Therefore, Germany has also been considered as the country to explore a new or a unique coffee recipe as well. Thus, Germany ranked at the top on our list. Meanwhile, among all the most popular coffee in Germany, people claimed that this Pharisäer Kaffee is a good one to start with. Basically, this coffee is brewed with the combination of rum and whipped cream and thus, it delivers the rum aroma through the air. It is produced to replace the alcohol consumption because in the past, there was a strict regulation on consuming alcohol.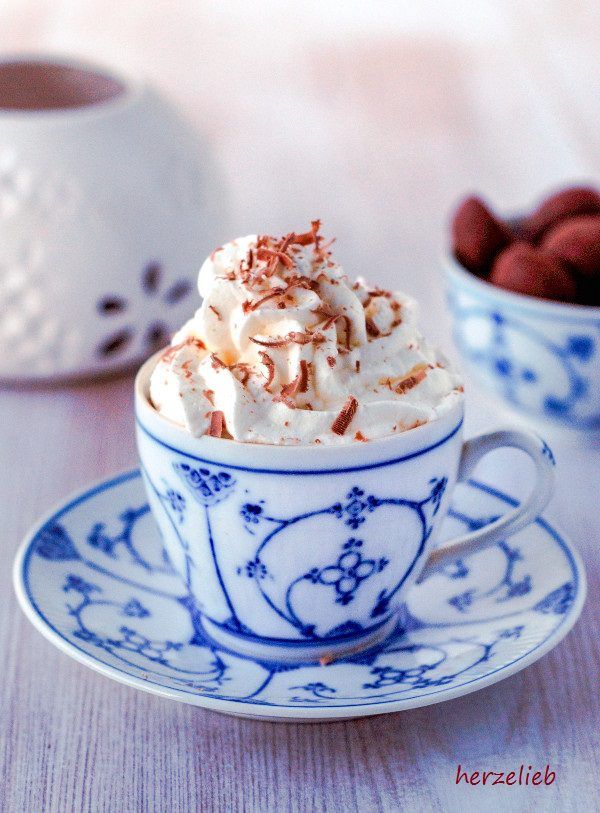 On the other hand, since it is made of both rum and whipped cream, when you serve this drink, you should not stir the ingredient into one, but rather to sip through the cream. By doing so, you will experience a nice coffee. However, with the use of rum in the coffee, some people consider this as a kind of cocktail instead. Therefore, it is not recommended for those who are allergic to alcohol.
Final Word
The above ten countries are the places that enable you to explore new coffee flavors and coffee experiences. Moreover, the ten coffees mentioned above are the most popular or the unique drink that you can find in those ten countries. We guarantee that you will fall in love with those drinks once you have tried it. Therefore, if you have the opportunity to visit those ten countries, you should not have missed it. Ultimately, we hope this article could help you in your journey of exploring a new coffee around the world.
Reference