We know everyone has faced this dilemma at least once in their lives. The dilemma of having to visit over a million stores to get specific things that aren't sold in the same place.
We know most coffee lovers would die to have the things they need to be sold at their favourite coffee shops, their safe space, instead of having to visit many different places. You can just start making and selling easy DIY crafts to make some extra cash.
There are many things that you can make and sell like beauty products, handmade soaps, digital products, picture frames, gift baskets, tote bags, and even dog treats.
In regards to products you can sell in a coffee shop, the possibilities are endless and your imagination is the limit.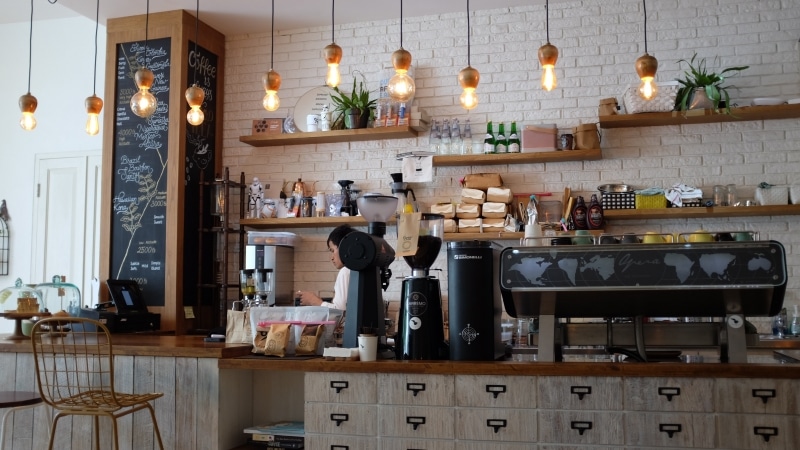 If you're a coffee shop owner reading this and needing ideas to make extra money, this is the perfect article for you.
Where Do I Start?
Even though you're trying to come up with a new item to sell in your coffee shop, you can't forget that it's still a coffee shop so the idea should be complementary to coffee.
To make money, the cost to make crafts should be less than the profit that you will earn from selling them. 
Planning out your craft business will help you get started. Before choosing what kind of crafts to sell in your shop, do a quick search to understand the market, the average customer, and your competitors. This can help you learn about the demand, current trends, and average prices for your crafts.
Learning about how other sellers price their crafts online can help you price yours in line with the market price. If you suddenly find the cost of making your homemade craft higher than others, find another craft to make instead of making and selling them without making extra money.
How Will I Know If The Craft Business Will Sell For Profit?
We understand that some of you could still be sceptical of selling handmade items in your coffee shops, but you must know that DIY craft is an easy thing to make and sell. There are plenty of stories online of successful craft business owners who quit their day job to sell crafts full time. 
These crafts could potentially allow you to expand your coffee shop business into an entirely new creative business of online handmade items.
The demand and constant new trends for homemade crafts are growing as consumers shift into a culture of supporting small businesses instead of big commercial companies that mass-produce their products. 
15 things To Make And Earn Some Extra Money In A Coffee Shop
This list of craft ideas can help you get started and let your creativity kick in. It includes food items, jewelry, art, gifts, and many more.
15. Sweets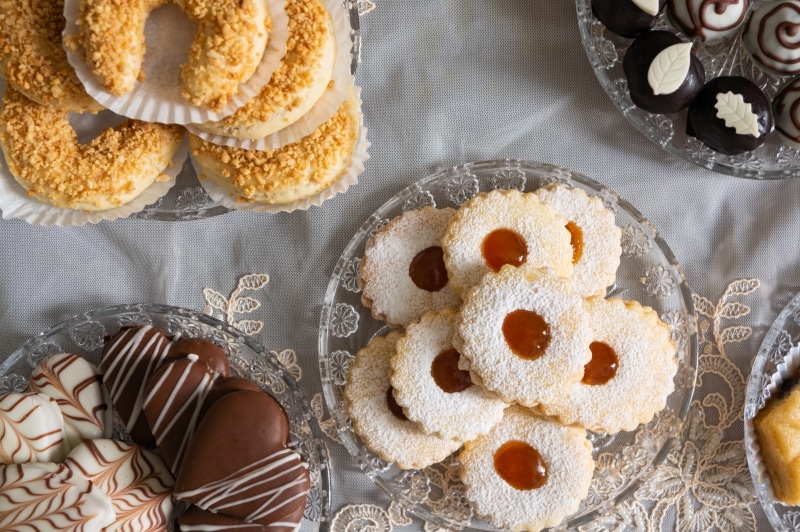 First and foremost, you own a coffee shop, so selling sweets like pastries, cookies, and jams is the easy thing to earn some extra cash with. They're easy to make and go really well with a nice cup of good.
You can get really creative with baked goods and experiment with thousands of flavours and techniques. What's even better is that you can customize your selection of sweets according to the seasons year-round, like Gingerbread cookies for Christmas. 
As a heads up, the most important step is choosing your ingredients. Make sure they are of acceptable quality because what you sell in your shop will reflect on your profit.
Since you're dealing with food, including the ingredient list and allergy warnings will be helpful to the customers. If you have a lot of different workers in your store, ensure that they understand how to handle leftover sweets so that there won't be any complaints from any customers. 
14. Pet Toys and Snacks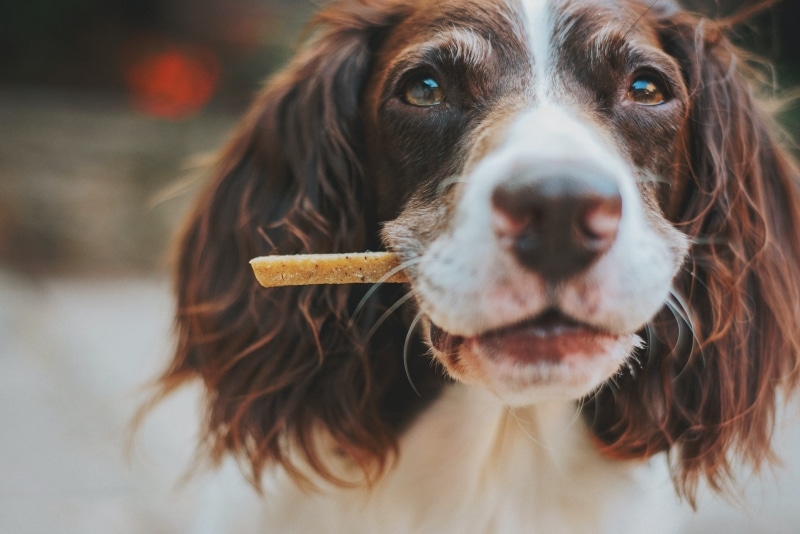 Furry friends are so lovable and cute so making something dedicated to them is a great idea for your coffee shop. Our pets deserve the world and nothing less. Treats, toys, collars, and other supplies are easy things to make and sell online and in stores.
The Starbucks Puppuccino is one of the greatest ideas a coffee shop has ever introduced to the world. Not only can you get your coffee fix, but your fur babies can now also enjoy your favourite pastime activity together with you. 
Now before you jump in and start making them, do your research on the topic and find out the basics like pet-safe ingredients for the treats.
If you decide to make toys, be sure to see if pets can choke on the toy's small parts or label. Since you'll need a model for your new product, you can use your pets as the face of your shop and product now. 
13. Clay Objects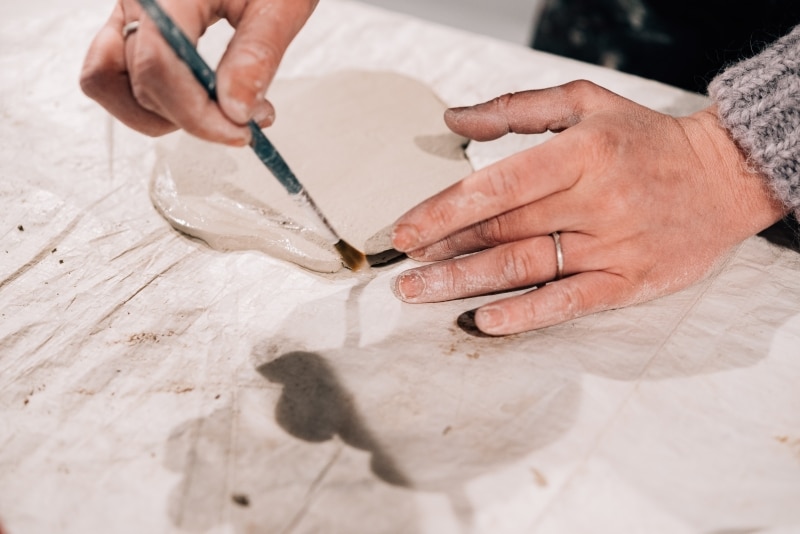 This next idea might need a bit more skill and time to master. In the DIY clay objects community, their craft ranges from plates to keychains to accessories. If you're on your phone all day scrolling through social media, then you ought to know that clay accessories, especially clay rings, are now popular among fashionistas around the world.
You don't actually have to use real clay or master the technique to make some extra money off of it. There are many things you can make, like keychains, rings, pendants, and even coasters. They can easily be made with air-dry clay or polymer clay sold at most craft stores.
Besides selling already made clay objects in your shop, you can also customize a clay kit by including non-toxic polymer clay, which will be perfect for little kids. 
12. T-shirts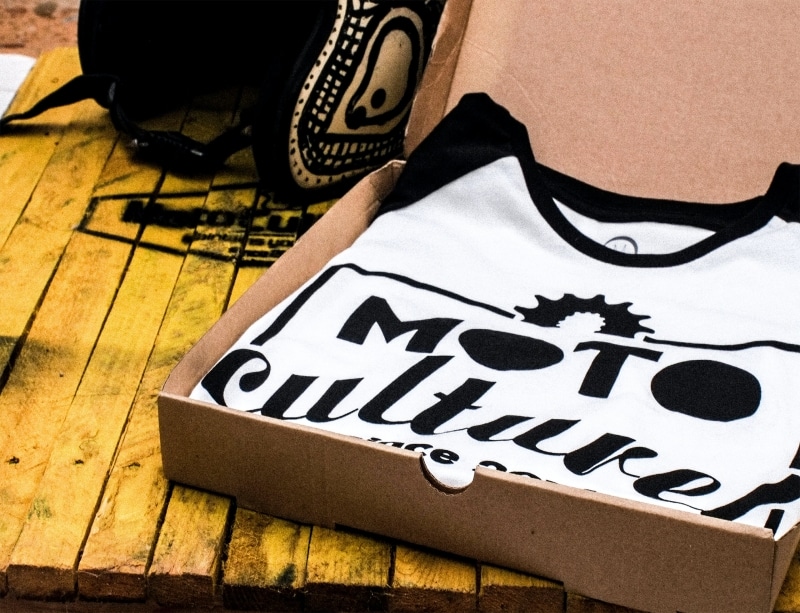 This is the one idea you can't pass. T-shirts are one of the most used items every day since everyone will always need a good t-shirt. It's even better if there is a cool design on it and the design of the t-shirt can really be up to your creative mind.
Your next best-selling item might be your coffee shop's merchandise which will also help with advertisement. Besides printing on a unique design, there are plenty of other ways to spice up a plain shirt, like tie-dyeing the shirt or cutting it. 
If you think that you don't have enough time to come up with the design and make it yourself, allowing a third party to make your shirts for you will certainly help.
There are many services online now offering to print and ship out your t-shirts for really good prices. Just make sure to do your research and choose the company that offers the best bargain. 
11. Monthly Gift Baskets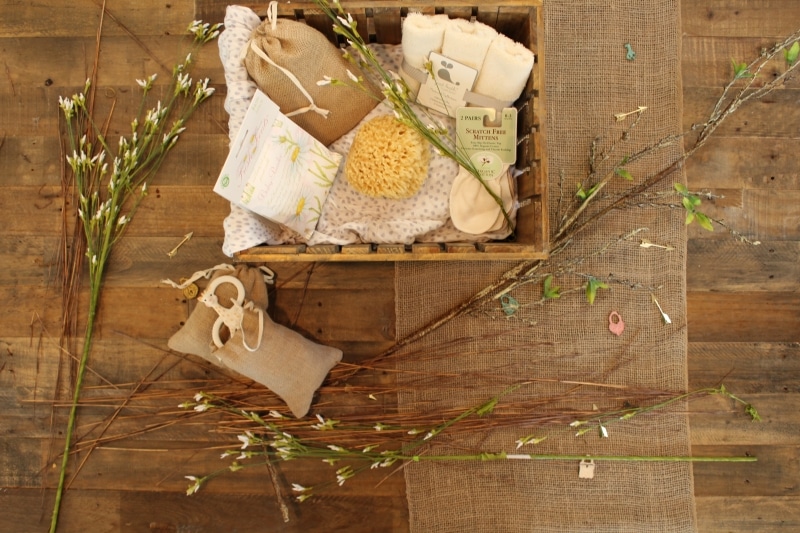 Buying a gift for someone is the most daunting task for many of us; we simply don't know what to buy for people. And this is why the monthly gift baskets or subscription box business never dies down.
Curated gifts like this look very high-end and thoughtful from the receiver side. If you're not great with your hands, this is one of the things to make that doesn't require a lot of crafty genes. 
It's simple to start and can easily be put together, by using the holidays in each month as inspiration, like a Halloween-themed box for October. It's important to build up your box, calculate the cost, and then charge the appropriate amount for it.
One of the biggest advantages of this business is that you only have to prepare it once a month and you're done. You can also introduce this new product to your customer by offering a discount for the first two months. 
10. Bath Bombs
Bath bombs must have been one of the first things on your mind when you think of DIY crafts. They're so easy to customize as you can make it as simple or as complicated as you want. All you need is a good bath bomb base then there are many ways to spice it up.
This is also another craft that can be sold on a monthly-themed basis, like peppermint bath bombs for Christmas. You can customize the bath bombs by adding essential oils, dried flowers, glitter, and you can even hide a small trinket as a surprise in there.
But you must plan out what you need and how much you will make during each batch since bath bombs can expire. Old bath bombs can have less fizziness and lose their smell. It's also important to check that all the ingredients you used are safe for people's skin and meet health standards.
9. Candles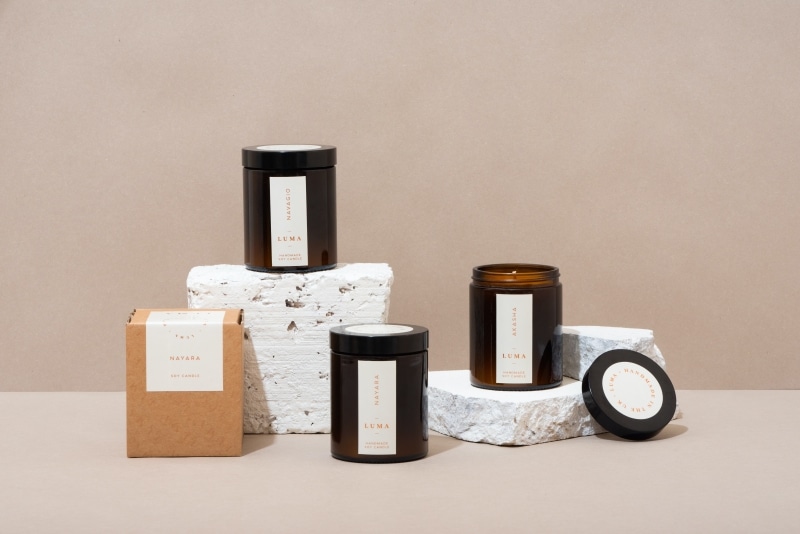 There are some people out there who are obsessed with scented candles, whether it be sickly sweet vanilla or floral jasmine. The scented candle market is extremely huge, and they're always in high demand. And they're also an easy craft to make and sell.
And again, if you run out of ideas for the different scents, you can always make a different scent that is only available for each month, which will also keep your customer anticipating next month's mystery scented candles. 
Just like the bath bombs, all you need is a good candle base then your creativity can take you to the extra money that you'll make from selling it. Experiment with different scents, techniques, wax to get scented candles that are perfect for your coffee shop.
To differentiate your candles from the rest, be sure to come up with a unique packaging equipped with all the safety guidelines on it, and you come up with clever names for them too.
8. Digital Goods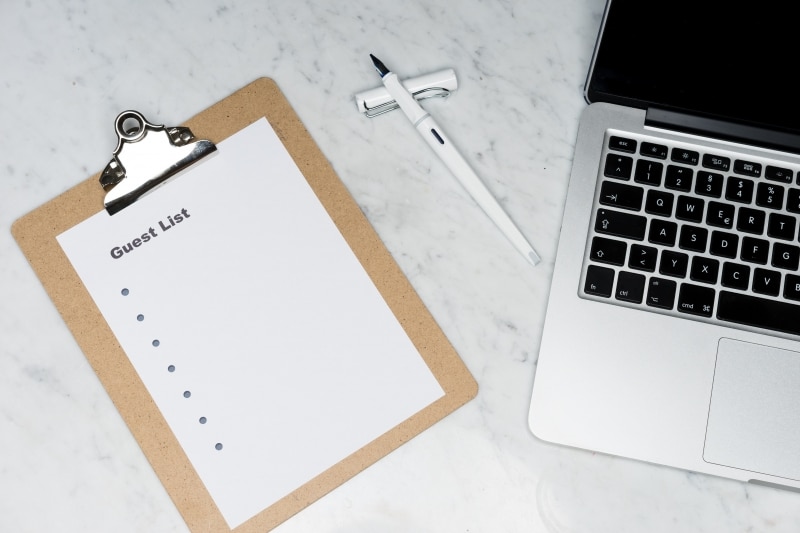 Since the pandemic hit, everything has gone even more digital. Invitations, certificates of appreciation, booklets are now all designed and sent out online. So if you know how to use photoshop or any other editing program and have a knack for graphic design, then selling digital goods can easily make money for you.
Making a business out of digital goods isn't that time-consuming and only requires a bit of work at the start. You can make templates for different types of printables that people might order, and when you get an order, you can simply edit the template to suit your needs.
When your finished products can easily be sent through email in many different formats like a PDF. The customer can download the product directly or you can provide them with already printed ones. 
7. Prints and Art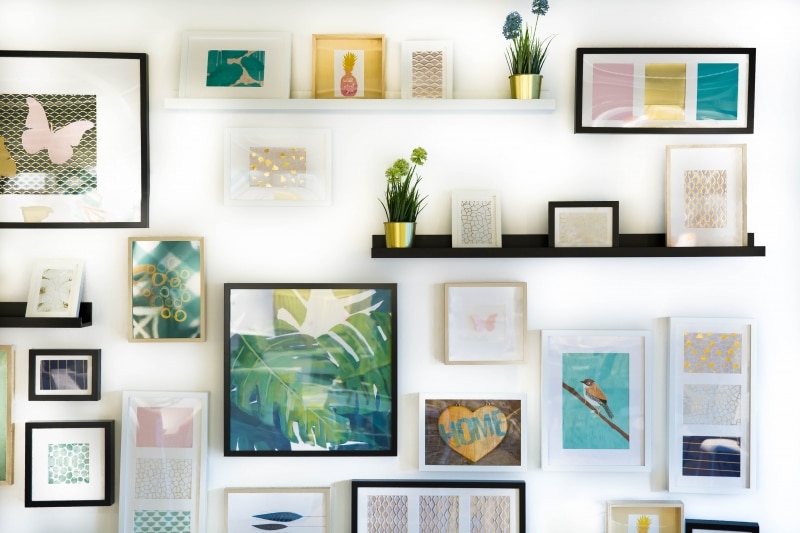 If you love to take pictures or randomly doodles or paints, now you can make money off of them. Your product is already in your hand, and all you need to do is start selling them. You can put your art on prints, t-shirts, tote bags, and even mugs.
You won't be a starving artist, and you'll be able to display your art in your home and other people's homes too. You can sell them in your coffee shop and even do online orders and ship them worldwide. You can frame them up and sell them as wall art or as digital printables too.
6. Lip Balm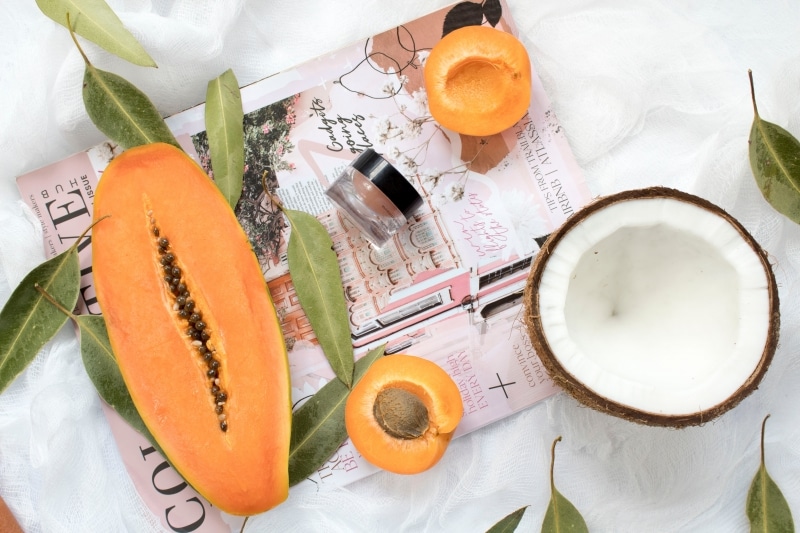 Makeup is expensive, and sometimes lip balm can be too. And those expensive lip balms might not even do their job properly. Many people have turned to make their own homemade lip balms, which are less costly and easily customizable to your needs.
Just like the bath bombs and scented candles, you need a good base formula and customize all your different flavours. Lip balms can be made using the things you already have in your house. With a little bit of heat, some oils, and the lip balm base, you can start making your new moneymaker.
Don't forget to follow regulations and sanitize all surfaces. Don't forget to choose a cute pot or tube to put your lip balms in.
5. Pins and Magnets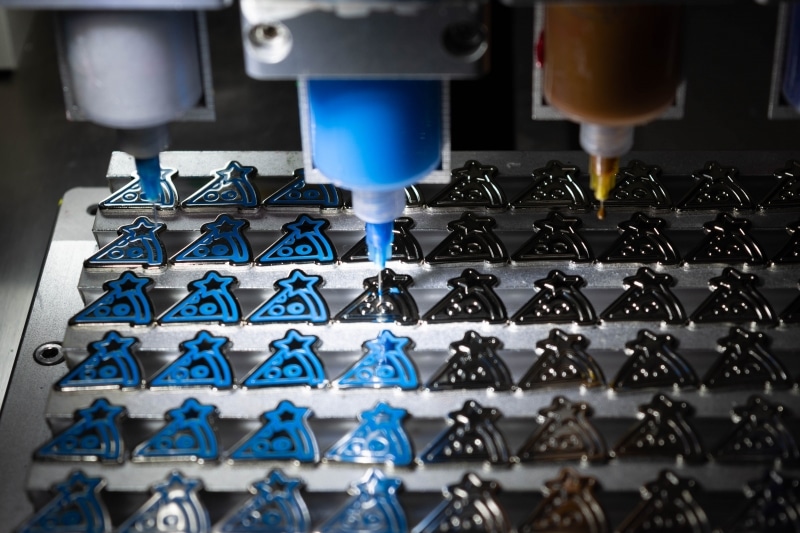 Pins for your clothes and bags, magnets for your fridge are great to mark a memory or just for decorations. Magnets can easily spice up a boring kitchen without ruining any walls, just like how enamel pins can decorate your outfit.
People are always up and about looking for cool pins and magnets, so this business is sure to be in demand and sell well. 
Come up with a few designs and try making a small batch before you start selling them. You'll most likely get it made by a manufacturer, so make sure you're both on the same page before you get them produced in order to avoid any big mistakes.
Be involved in all the processes from the design to the production to ensure your magnets and pins are up to your standards. 
4. Jewelry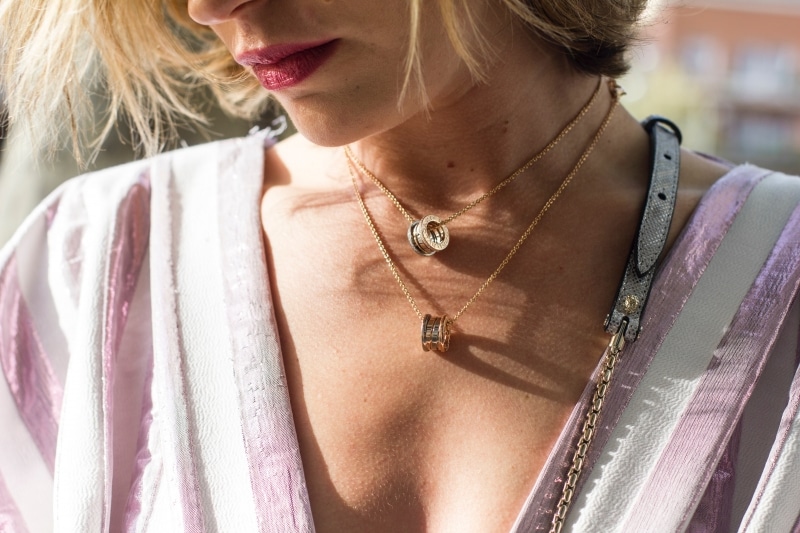 Jewellery is anyone's best friend. Both men and women now are accessorizing more than ever, from gold chunky necklaces to bulky acrylic rings. These can be made using beads, chains, gemstones, a creative mind, and flexible fingers. But there are a lot of people making and selling jewellery, so do your research and find out what's trendy and what's not.
Handmade items like jewellery can look cheap, so you can avoid this by making a nice display in your store. Make sure that you choose a spot in your store that beautifully displays your jewels, and your customer can easily see them.
Jewellery can conveniently become a gift for anyone, so it'll be sure to make some extra cash for you. Be sure to update your jewellery style often, as trends tend to change a lot. 
3. Body Scrubs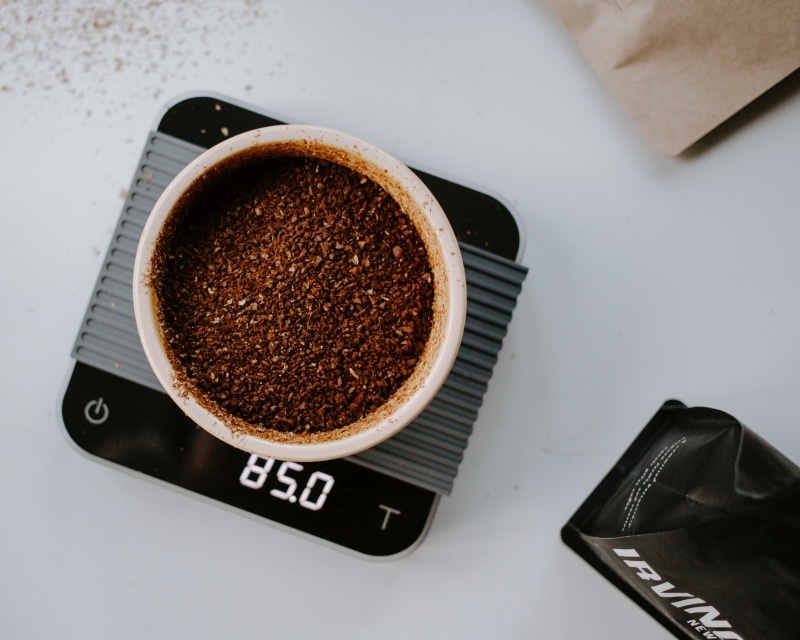 Just like the other natural skincare in this list, a body scrub is one of the easiest things to make and sell in a coffee shop. You must have heard of the infamous coffee scrub made from used coffee grounds before. You can also make a good, moisturizing body scrub base and customize different scrubs using different oils, sugar and even add dried flowers to it.
Since you're making body scrubs to sell in a coffee shop, you really can't pass up the chance to use used coffee grounds to make a signature scrub for your store. Either fresh coffee grounds or used coffee grounds, no one can deny the benefit they give to our skin. Besides getting rid of dead skin, the coffee grounds in the scrub will reduce the presence of cellulite and tighten skin too. To make a coffee body scrub, all you need are coffee grounds, salt, and your choice of moisturizing agents like coconut oil or olive oil.
2. Pillows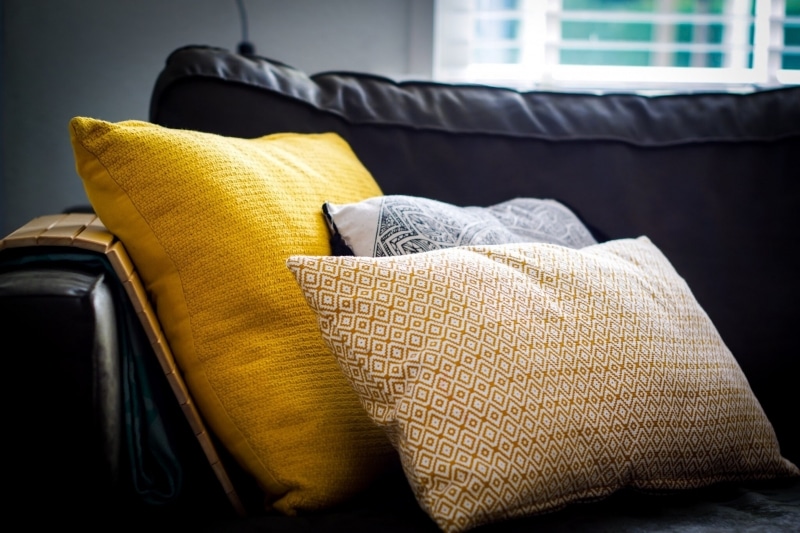 Pillows for your bed, pillows for your couch, and pillows for any uncomfortable surfaces. Moreover, a pillow is a great place where you want to just lay your head on and get a good rest.
Plus it can also use for decorative purposes, and there are houses that have seasonally decorative pillows to match the changing holidays. You can quickly make a good pillow from a simple pattern you can find on the internet or draw one yourself. 
All you need to get started are some fabrics, threads, and needles. There are a million choices of fabric types, patterns, and colours you can choose from. It'll be a bit hard at first, but you get the hang of it with practice and pillows will be easy to make in no time. You can also invest in a sewing machine if your pillows start to become popular among your customers. 
1. Soaps
We saved the best craft for last, soaps. They're easy to make, customize, and sell.
You can make money off of soap easily while having fun. There is also a lot of room for experimentation in order to create a soap that is new and different. The soap market is big, so it might be hard to get people to notice your handmade soaps. 
Soaps are easy to make, and you can play around with different smells, shapes, and colours. It's crucial that the ingredients you use are skin safe and meet health regulations.
Always remember to sanitize and keep your work area clean. Be sure to wrap and store your soaps properly so that they won't melt or lose their freshness. 
Other Places To Sell Crafts
As mentioned above, some products are perfect to sell online since there are e-commerce platforms where you can register to become a seller and start your business by operating online.
Besides physically selling in your coffee shop, you can also branch out and start an online venture with your handmade crafts. Some famous platforms include 
Amazon: Amazon has an entire community where artisans can sell their unique products called Amazon Handmade. Amazon Handmade is exclusive to sellers that hand make and assemble their products, unlike mass-producers.
Etsy: is a global community where people come to sell, collect, and even trade items, mainly handmade items. Etsy is favorable for small businesses that are getting started.
Handmade Artists: just like the name, it's an online platform specially for people who hand make their product.
Advantages and disadvantages of pursuing this business
To ease the mind of someone who's scared of jumping into a new business like this, below is a list of some advantages and disadvantages that could occur.
Even though starting a handmade business in your coffee shop could help make extra cash, it also has its downsides. 
Advantages of selling crafts
You can provide your customers with a wider variety of goods besides coffee. This will be perfect for customers who love a one-stop-shop.
You will be able to let your creativity run loose and profit from it.
Just like the coffee shop, you are your own boss so you will have complete, personal control over the craft from the design to the pricing. It's your place so you make the rules.
This will provide an opportunity for you to expand your business to sell online and in craft fairs.
Disadvantages of selling crafts
Depending on the ideas that you have, the crafts could take a lot of time to make. It might add more work to your already big workload as a cafe owner.
Crafts are easy things to make so they might not make enough profit to cover the extra expenses and time spent to make them.
There is a possibility of customers returning the items or asking for a refund, so you should anticipate making losses also.
Your goods might not be in high demand or might not sell due to changing trends.
Planning which crafts to make
We understand that starting something new like this can be scary, but we hope that this article will help you dive into the world of arts and crafts. The list above can serve as an inspiration for your journey as a crafter to make money for you and your coffee shop.
And if you're up for the challenge, the stuff you sell in your coffee shop or on any online marketplace isn't limited to only one type. You sell all the products mentioned above or any other ideas that you have. Y
ou can sell a pamper bundle with bath bombs, soaps, and body scrubs. Other ideas for bundles include t-shirts, pins, and tote bags. You can even offer discounts to people who purchase a certain number of items from your shop.
You might even do better than you thought if your customers love a one-stop shop where they can find everything they need. 
References
10 CRAFTS TO MAKE & SELL By The DIY Mommy