Are you in a dilemma trying to find the perfect coffee supplier for your coffee shop that is going to open soon? Every cafe business owner might have experienced the same obstacle as well. When opening a business, business owners want to provide the best for their customers, especially coffee shops where you have to maximize the customers' satisfaction at your cafe to gain their loyalty.
After you have sorted out your business plans, now you have to start looking for your best coffee supplier, but the problem is you do not know where to start to find your ideal supplier. That is why this article will be helpful for you! In this article, we are discussing how you will be able to find the best coffee bean supplier that will provide you the best coffee beans with a suitable price range with these 7 techniques.
What Do You Want First?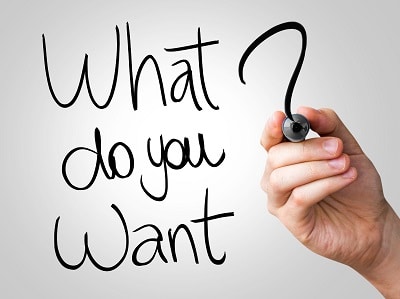 I believe that our preferences toward the taste of coffee or caffeine-based beverages play a very important role in your business that will provide its unique personality to what you are creating. However, you provide a balance between your preference and others as well.
Because this business is not created for your own bias, rather it is created to benefit both you and your customers. That is why it is a good reason to balance your customer's preferences with yours, you will be able to create a middle point where your customer will enjoy their coffee as well as enjoying the brand that you have created.
The Seven Techniques:
These techniques will provide you the important information for you to scope down what are the essentials that you will look for in your quality coffee bean supplier. There are many more methods that you can use other than this; but, we have scoped down the most beneficial for you to give it a try to find that coffee supplier you are searching for.
1st Technique: Get Referrals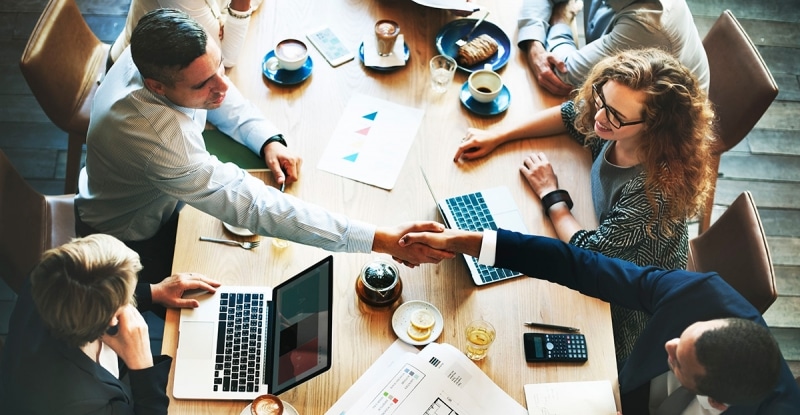 The easiest way to find a trustworthy coffee bean supplier is via referrals by someone who is also in the coffee industry. Knowing someone that is also a client like you, you will have a better chance of meeting a good coffee supplier.
Moreover, you might even encounter suppliers with good quality, multiple services to offer for you and provide a negotiable price range for you. Thus, having connections with coffee companies and coffee shops could help you get referrals for your next coffee supplier. It will save you a lot of time rather than finding the coffee supplier yourself.
2nd Technique: List Them Down
You may not know where to start when finding that supplier you are looking for. So, the best idea that you can start is to try to outline all the possible suppliers that you can search online or possibly think of. Your partner or team at least will know someone who is a farmer that grows coffee beans somewhere in your country. Thus, try to make use of every information you scrap up from the people around you.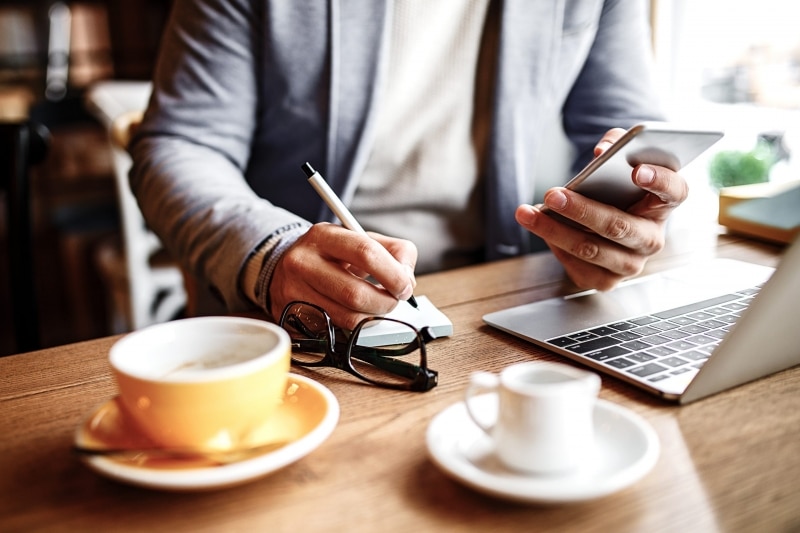 In this 21st century, the internet is accessible to everyone. This way you can research your coffee supplier online. Moreover, it can even be possible to read other feedback from fellow buyers as well, which provides you an upper hand to understand how their customers react after purchasing their products.
All of this can be researched via the internet, and not only it reduces the time consumption of physically going outside, but it also reduces the price that will be spent on these researches if not conducted virtually.
3rd Technique: Taste Test
After establishing your list of coffee suppliers, you can research more into those suppliers. By researching means doing educational taste tests on the beans, flavor, and aroma. Thus, this is one of the most important steps when finding your ideal coffee supplier. Because when opening a coffee shop the flavor of the coffee plays a major role in the success of your coffee shop.
One of the most important processes is regarding how they roast your coffee. Coffee roasting is the process when you change from green coffee bean to brown. Therefore, changing the taste and smell from before roasting the beans. They should have proper coffee roasters and their length when roasting.
Having good quality equipment and coffee beans are such important criteria that you should note for the next technique. Having samples from multiple suppliers of their green coffee to their roasted coffee, to their ground coffee, and lastly to a cup of coffee, you will be able to determine the slight differences in all of the factors. You will be able to differentiate which supplier is the most suitable for you because having a test will provide you with a wide range of choices.
4th Technique: Shortlist Your Coffee Supplier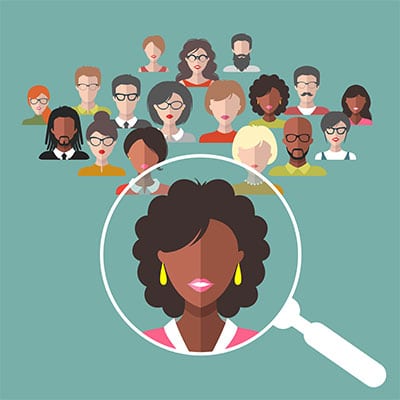 Shortlisting is a process that will help narrow down your pool of choices. Your shortlist can also help you identify how you will reach your ideal candidates. After conducting the taste test of those different suppliers, you will be able to differentiate and begin to shortlist the ones that are meeting your criteria. Thus, when shortlisting, you should have a proper criterion of your ideal suppliers. The criteria that you should include are the quality of the coffee bean, is it organic, what service they are offering, and most importantly the flavor and the aroma of the coffee bean.
5th Technique: Conduct A Thorough Background Check
You have to understand that even after shortlisting your supplier, it is not yet the end. You have to further understand each of your suppliers more deeply by doing a thorough check on their history. Even if they did meet your criteria, if the supplier has a bad reputation, you will have a tough time dealing with them. Having a certified partner supplier​​​​​​​​​​​ will provide additional assurance for you.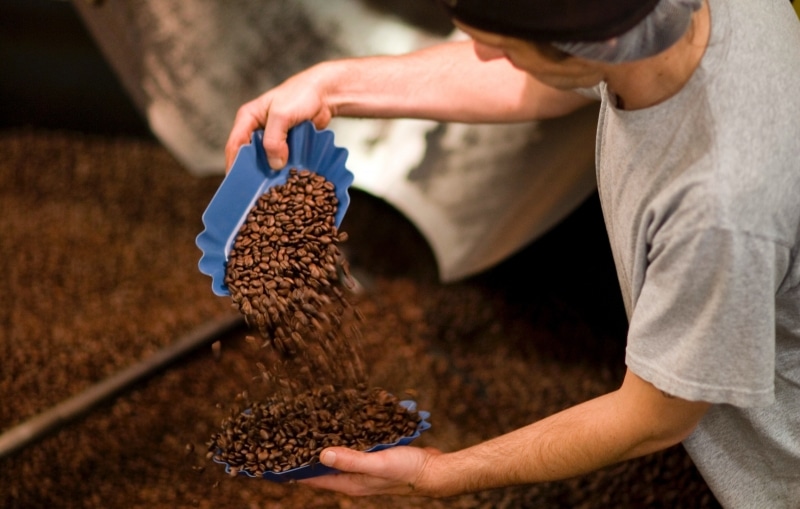 So, to avoid this incident, you should check on small details of the supplier. Checking on how they achieve the coffee beans by import or planting the coffee plant themselves is important. If your supplier is importing coffee from others as well, you should recheck the quality of the beans.
If you are directly in contact with the farmers, you should visit the coffee farm if the coffee beans are organic or not because we are looking for real and organic coffee beans. Some might use chemicals to increase the growth rate or some other dangerous chemical that can cause health issues. Things like this should be avoided to prevent an accident from happening.
Other things such as the volume that they are offering should be compared with others as well for references. Moreover, pay close attention to the details that make them different from each other such as their specialty, stock, additional services, packaging bags, and even their shipping process. You must note that you are looking for the best coffee supplier, you are the one who sets the standard of quality for them. You must understand your priority and if they do not meet yours, you have the option to walk away.
6th Technique: Research About The Supplier Clients
Other research that you should look into is about their clients and partners. History can play such a huge role in identifying the company or industry behavior. If the supplier has a connection with a big certified coffee industry, coffee business, or coffee company customer, you should also save those suppliers down because to gain these big brands with these coffee industries and coffee companies is a huge deal.
Furthermore, if you are able to contact the client team, you should try to ask about the partnership between them and the coffee supplier to get further information regarding coffee products, prices, fair trade, the services that they offer in addition, and if the quality of the coffee beans is constant. Having a general understanding of how the supplier interacts with other clients will show you how the supplier will eventually treat you as well.
7th Technique: Try International Wholesale Coffee Suppliers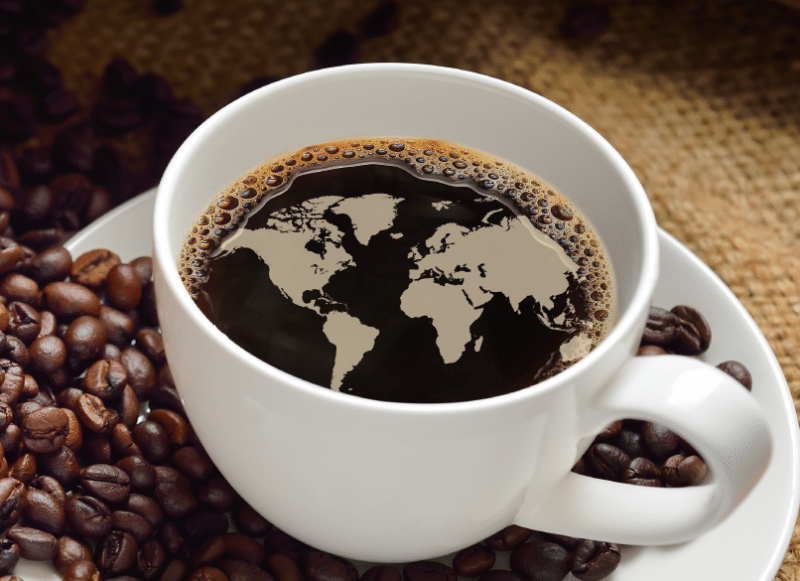 This technique should be the last resort of all the techniques. It does require a lot of time and funds to try to purchase from international coffee suppliers, but it yields multiple advantages as well. Having your coffee shop known as a coffee shop that has an international coffee supplier will indicate your uniqueness compared to the national coffee industry.
On the other hand, it also imposes a huge risk because you do not know what the wholesale coffee supplier might try to cheat on you. Shipping and packaging should be a priority because if something goes wrong everything will just end up in the sea or lost. Thus, establishing an agreement and fair trade with your international coffee supplier and your team will ensure you the premium risk-free quality coffee that you are looking for in your business.
Conclusion
In conclusion, we know that opening any business including the coffee shop can be a real challenge to find the best coffee supplier for starters. But this article is here to help you to find the supplier you're looking for for your startup business. We have listed 7 possible techniques to find the best quality supplies for your needs.
You have to set priority to your customer and to that cup of coffee that they are going to order when you open that business of yours. I believe that if you put your 100% effort into a good team and support from others, your business will be successful. Establishing a fair and ethical network with your coffee supplier will be your first few steps in opening that coffee shop. Therefore, to finally serve that 1st quality cup of coffee to your customer, finding the best supplier is a must to ensure that your customer will be in love with your coffee.
References:
Where to Buy Coffee Beans to Sell By Start Selling Coffee