Letting go of your leftover coffee would be such a waste and heartbreaking for the coffee lovers. So we better find ways to avoid pouring down the drain of your delicious coffee. Fresh brewed coffees would be the best drinks to have. But well, having left half of the pot to the drain would not be such a good idea at all. So below we are going to offer you the 15 greatest tasty treats that you can follow with your leftover coffee.
If you are still one this page, you will be surprised how much usefulness of your leftover coffee can do with many different recipes. And can make it into desserts, foods and other drinks as well. There is so much inspiration with coffees.
Coconut and Chocolate Iced Coffee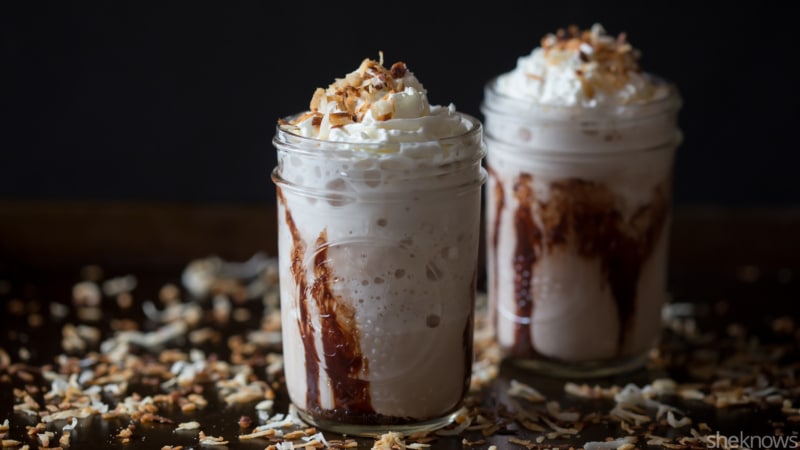 If you love the taste of chocolate and the special aroma of coffee. You would consider mixing the two together and adding a little bit of coconut water in it for a sweeter flavor, if you wish. Coconut and chocolate iced coffee is one of the most preferred recipes for your leftover coffee. You can try making this delicious drink by having all the ingredients such as ½ cup of leftover coffee (cold preferably), 2 cups ice cubes, ¼ whole milk, 3 tablespoons of chocolate syrup, 3 tbsp toasted coconut, 2 tbsp brown sugar, 2 tbsp vanilla extract, Whipped cream for garnishing (if you prefer).
After having all your ingredients, here is the instruction you may follow for your recipe. Place all the ingredients in the blender and blend it well until it gets smoothened (as you wish), after finishing the blending you may pour it into a glass and you may add some whipped cream, chocolate syrup and toasted coconut on top of your smoothie. On top of that, if you want to add some milk to thinning your smoothie, it would also be fine.
Coffee Ice Cream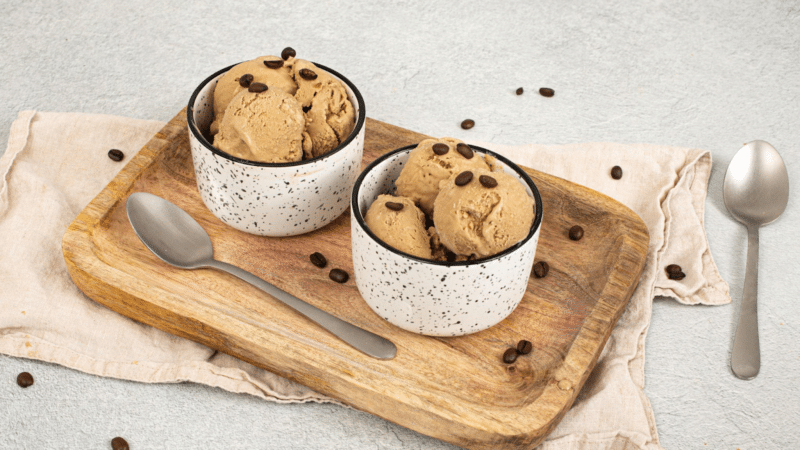 Coffee Ice cream sounds yummy and simple to make. A little leftover coffee would be already enough to serve just for yourself which is better than throwing it away. To make this, coffee ice cream is simple and easy, you need 1 cup leftover brewed coffee, 1 ½ cups milk, 1 ½ cups heavy cream, 4 egg yolks, 2/3 cup sugar, 1 pinch salt then you may want to begin to proceed the making since you have got all your ingredients in hand.
First, get your saucepan with a medium heat then pour in milk and heavy cream, heat it up until scotched, crack your egg yolks, sugar and salt in a bowl with a hand mixer and slowly add milk and cream until it is all combined. Then pour all the mixture back into a saucepan heat it up. Stir it gently for about 12 to 15 minutes with a medium heat and do not burn the mixture or you will be in trouble.
Once the mixture get thickening, remove ice cream mixture from heat and stir in coffee then freeze it well, then you are good to go with your coffee ice cream, ENJOY!!
Coffee Pudding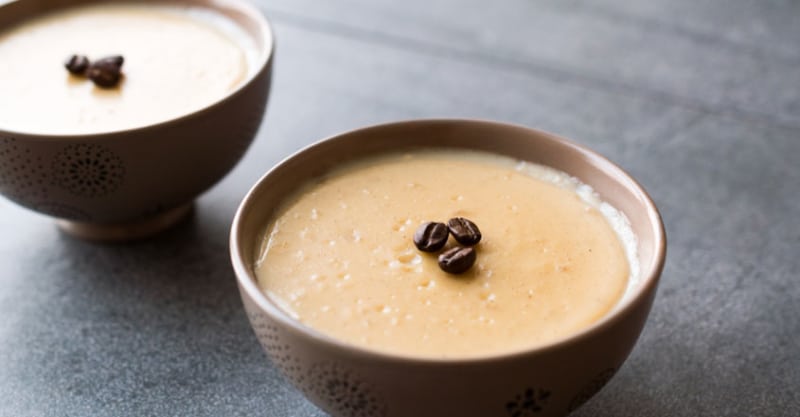 The texture of pudding is soft and sweet, imagine transforming your leftover coffee into a pudding, sounds pretty good, right? So, in order to make your coffee pudding, the ingredients you need are ½ cup brewed coffee, 1 ½ cups heavy cream, 2 tbsp cornstarch, ¼ tsp salt, ¼ cup brown sugar. Gather it all and get you brewed coffee and cream in a saucepan in a medium heat, get other dry ingredients in a small bowl and whisk it until it gets smoothen.
Once the coffee and cream mixture is bubbling add the dry ingredients and whisk it together till it is combined and then boil it for 1 minute. Once it is boiled, you may pour it to the strainer and finish it up by pouring in a serving clean dish and get it wrapped in a plastic wrap and put in the fridge for 3 to 5 hours. And then you will have your delicious coffee pudding after all the waits.
Coffee Oatmeal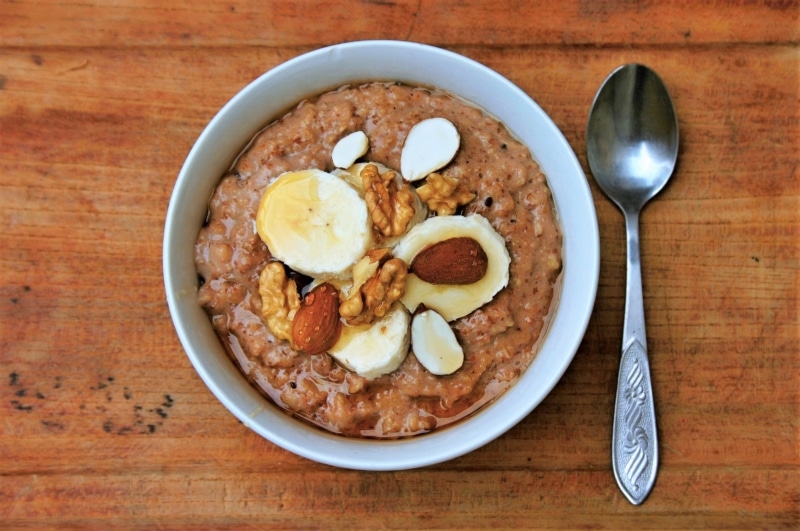 Coffee oatmeal sounds both delicious and healthy. This probably a healthy breakfast to go for your leftover coffee. The ingredients you need are simple, ¼ cup leftover coffee, ½ cup rolled oats, ¾ cup milk, 1 pinch salt. Here is the instruction to make your coffee oatmeal, get you coffee, oat, milk and salk in a small pot and heat it up with a medium level for 5 minutes until it gets bubbles to look good enough, then you are ready to enjoy your coffee oatmeal.
And you can add on some fruits, like banana, almond or blue berry on top it is all great. This recipe is easy to make and needs less time and ingredients than other recipes.
Coffee Chocolate Brownies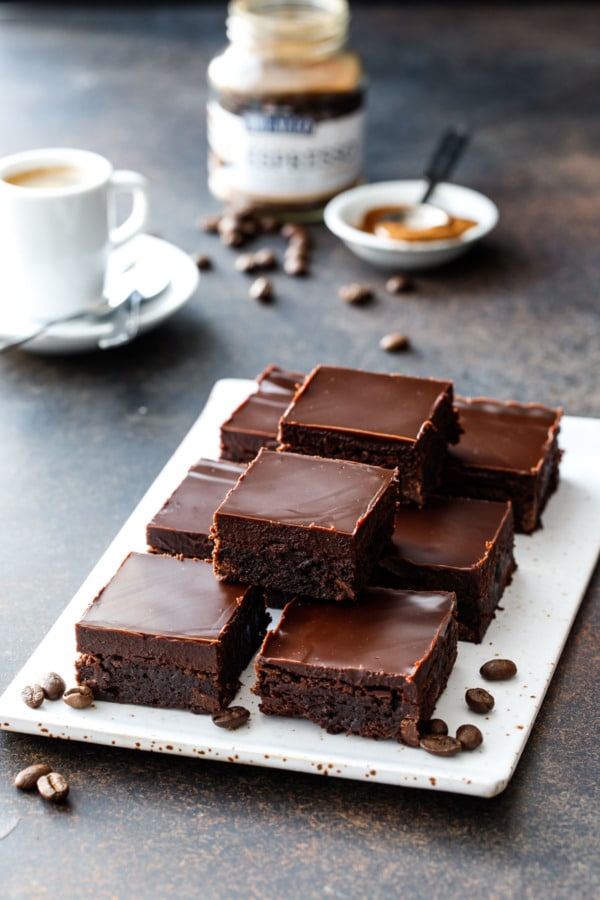 Probably you only heard about chocolate brownies but now coffee chocolate brownies, so here you should try to make brownies with your leftover coffee, is it fun? So making coffee chocolate brownies is not really different from making brownies, you just need an extra coffee flavor.
So, the ingredients are simple and easy to purchase at any nearby grocery shop, get ¼ cup leftover coffee, ¾ cup cocoa powder, 1 ½ cups sugar, 1 tsp salt, 1 ½ cups flour, 1 cup chocolate chips, 4 eggs, 1 tbsp vanilla extract, ½ cup vegetable oil. Here is the instruction you go, preheat your oven to 350 degrees and do not forget to spray your baking dish with a non-stick cooking spray in case your brownies will be ruined with stickiness. Get all your ingredients together and whisk it until it is combined and then pour it into that baking dish and heat it up for about 45 minutes till its center is slightly firm and soft. And be careful to not burn your tongue, cool it down before serving.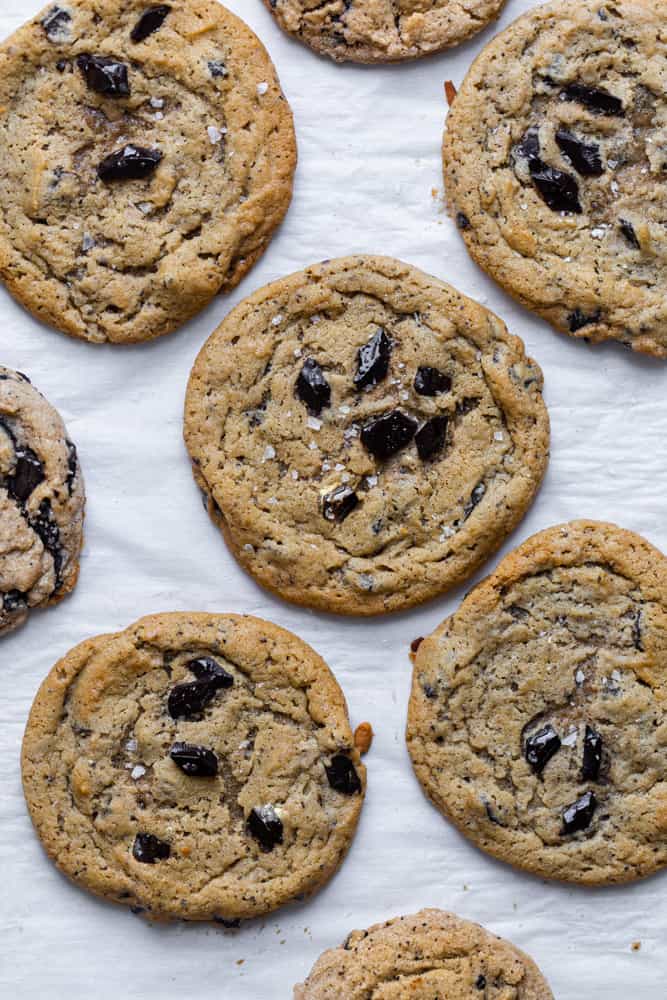 Baked cookies are usually made from chocolate, but if you want to add some extra flavor and have your leftover coffee in your pot, you can also try mix-adding the leftover coffee to your cookies, it will give you a pleasant taste. And in order to make these coffee cookies, you need ½ cup coffee granules, 1 cup sugar, ¾ cup vegetable oil, 2 tsp hot water, 2 eggs, 2 ½ cups all-purpose flour, 1 ½ tsp baking powder, ¾ tsp salt, extra sugar for rolling.
Here is the making process, get your oil and sugar combine it together and add coffee, egg and whisk it well, once it is whisked, add flour, a little bit of baking soda, salt. Once it is all combined, u may roll-cut it into a 3-inch ball and cover with sugar, and then put all the cut balls into a baking tray, also do not forget to non-stick spray your tray, bake it to 400 degrees with 10-minute max. When the time is up, you will have tasty baked coffee cookies.
Hazelnut Mocha Coffee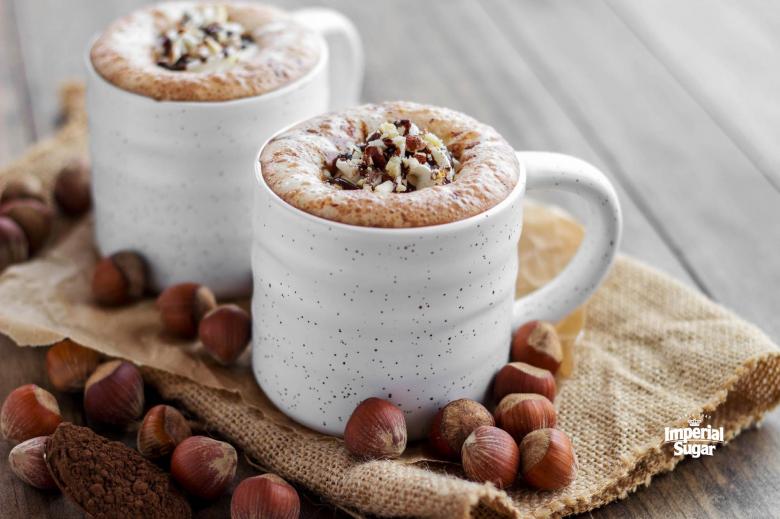 Wasting your leftover coffee is not a good idea at all, so if you do not want it to go down the drain, you can add a little extra flavour onto it. Hazelnut mocha coffee would work, here is the ingredients you need 4 ounces semisweet chocolate, chopped, 1 cup heavy whipping cream, 1/3 cup sugar, 1/2 teaspoon ground cinnamon, 2 tablespoons hazelnut liqueur, 4-1/2 cups hot brewed coffee, sweetened whipped cream which is optional.
The making procedure is also easy. First put your chocolate in a small bowl, then boil your cream in a small saucepan, slowly add sugar and cinnamon in and then add those chocolate in and be careful not to burn it, stir it well until it is all combined. After it is all done, cool it down and then you are ready to taste your hazelnut mocha coffee.
Cappuccino Popsicle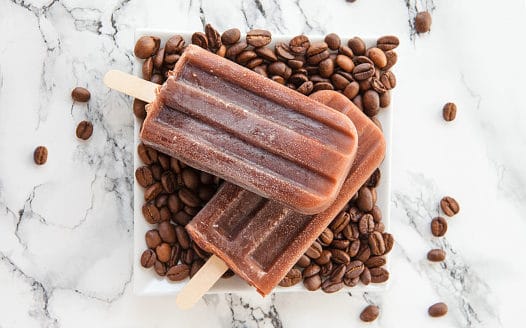 This sounds best for the leftover coffee to not be wasted, especially during summer seasons this can be a relief for the sweats. So, you need a cup of espresso, ½ sugar, 2tbsp of corn syrup, 1 cup milk, ½ tsp of vanilla extract and 1 tsp of cinnamon. Once you have all the needed ingredients, first, reheat your coffee, then put all the other ingredients in a saucepan and boil it until the sugar dissolves and finally pour it into a popsicle molds. Then put it in the fridge to freeze and then you will have your cappuccino popsicles.
Vegan Coffee Gelato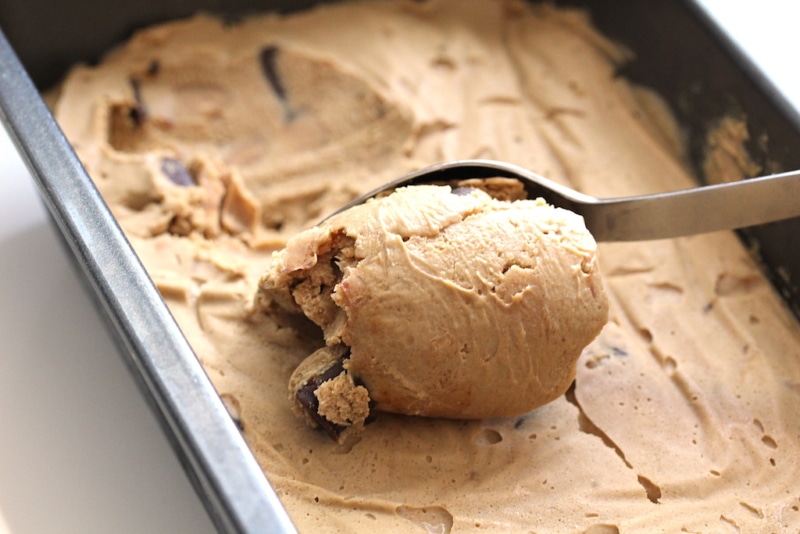 Italian coffee ice cream is the best known for its flavorful treats. If you have your leftover coffee, better try this out. You will need 2 cans coconut milk, 1 shot espresso, ¾ cup sugar and 1 tsp vanilla extract. To make this is easy, put all the ingredients in a saucepan with a low heat and stir it well until the sugars are melted and everything is combined.
Pour it into an ice cream making machine. But if you do not have the ice cream machine, you may put the gelato in the freezer for about 30-45 minutes. Then take it out and beat it with hand mixer, put it back into the fridge and repeat the process until the ice cream is frozen enough.
Coffee Semifreddo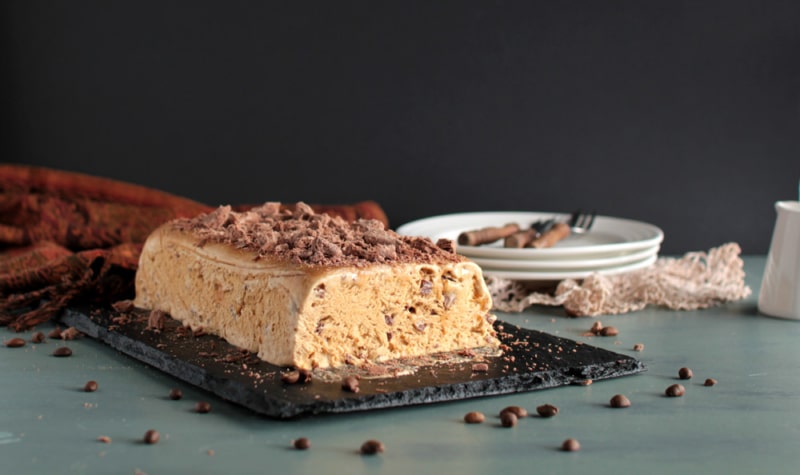 Another Italian dessert that is similar to ice cream, it has more whipped cream texture. Here are the ingredients : 1 tbsp espresso powder, 1 tbsp coffee liqueur (Tia Maria, Kahlua or similar), 4 large eggs, separated, 100g caster sugar, 300ml heavy cream and 100g chocolate honeycomb, finely chopped. Get these liqueur, espresso powder, egg yolks, and sugar combined together, put whip cream in another bowl. Put cream into a coffee mixture then fold in egg whites. After that, pour mixture into molds then freeze it, it could be kept up to 6 weeks.
And if you want to serve it, just take it out from the fridge, unfold it and slice it as u wish and u may also add chocolate curls and/or mocha sauce on top of that.
Mini Coffee and Walnut Cakes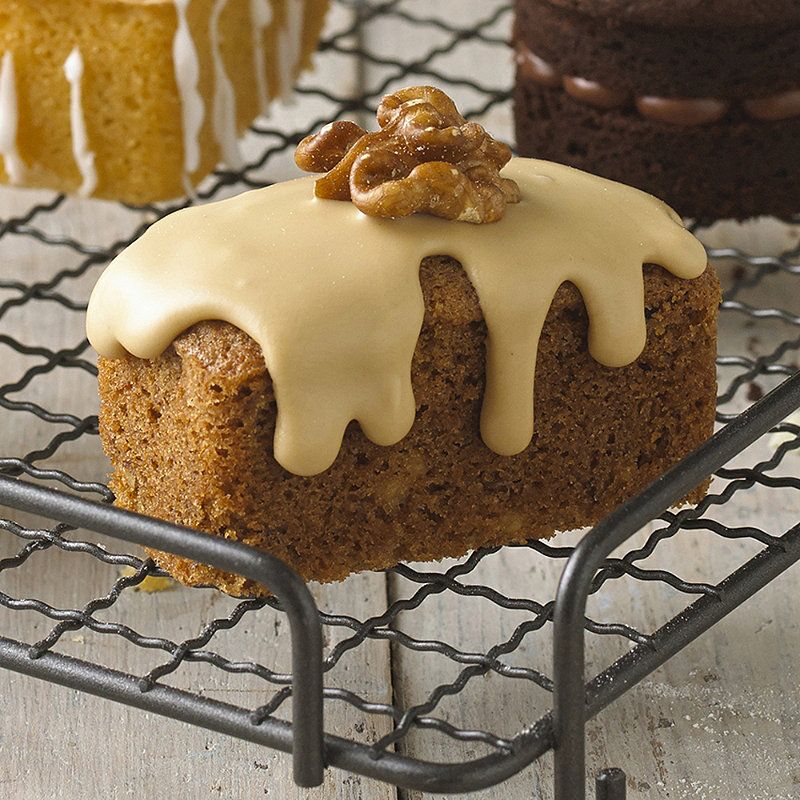 Coffee and walnut cake is a good combination, it goes well together as for a dessert. You can waste your leftover coffee to make that, it will be worth it. It needs lots of ingredients with this one. Ingredients: Walnut halves, for decoration.
Cake
6 oz butter
1 tsp baking powder
6oz sugar
3 eggs
6 oz self-raising flour
3 tbsp instant espresso in 1 tbsp water
Buttercream
6 oz unsalted butter
12 oz icing sugar
3 tbsp instant espresso in 1 tbsp water
6 oz unsalted butter
12 oz icing sugar
3 tbsp espresso powder in 1 tbsp water
Method in making this: preheat the oven to 160 degrees. Put all the cake ingredients in a bowl and combine it well, then place it to bake for 15-30 minutes. Once it is done take it out from tin and cool it down. Now you need to make icing, soften the butters then add icing and sugar in. You can add coffee or some milk. If you think it is too firm and continue to beat it until you get the right texture. The final stage is to cut the cake into squares. Then fill the coffee cream on top, and here you go the mini coffee and walnut cakes.
Japanese Coffee Jelly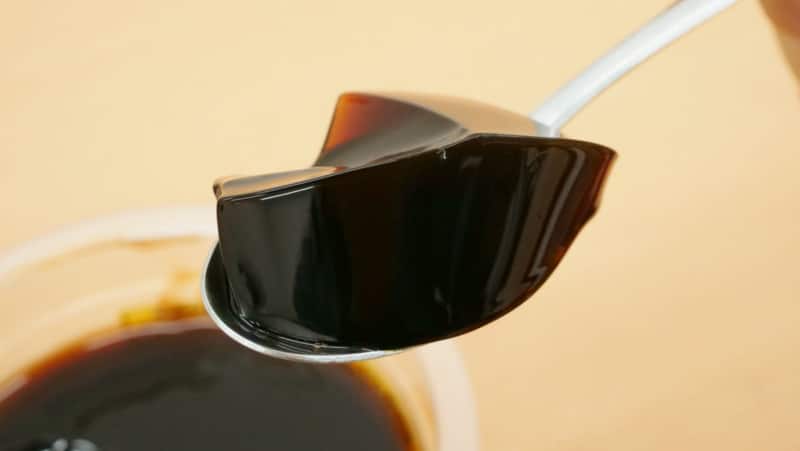 Making coffee jelly is not that hard, you will just need 2 cups of coffee, 2 tbsp sugar, 1 tbsp gelatin (or an equivalent amount of vegetarian gelatin) and 4 tbsp water. In order to make coffee jelly with your leftover coffee. First you will need to sprinkle gelatin into water and let it bloom for 2-3 minutes, put the saucepan on medium heat and warm up the coffee and sugar until it is all well combined, and then add your gelatin in the saucepan and swirl it nicely til it is dissolved, then pour it in the serving dishes and put it in the fridge and it is done here.
Cheese Board With Banana And Coffee Chutney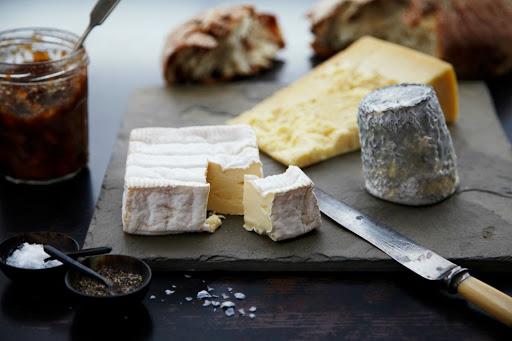 Coffee with banana might sound a little weird, but it is okay if you know how to make it right. Cheese board with banana and coffee chutney is a good choice, isn't it? So, the ingredients you will need 3 bananas, sliced, 2 apples, diced, 200g prunes, cut into chunks, 200ml apple cider vinegar, 2 tbsp espresso powder, 100ml apple juice, 200ml water, 1 tsp Xylitol, 1 tsp ginger root, peeled and grated, 1 tsp horseradish, finely grated, ½ tsp red chili, finely chopped, ½ tsp vanilla extract, 2 tbsp lemon juice and 1 tsp salt.
The ingredients are a lot, but the making is easier than it sounds. You just need to boil all the ingredients in a large pan. Cook it about 1 hour in a low-medium hit and stir it occasionally to avoid the sticking part or the burn. And you may have a taste for your preference. Once it is done, you can store it in a jar in the fridge for up to a week.
Cappuchia Pudding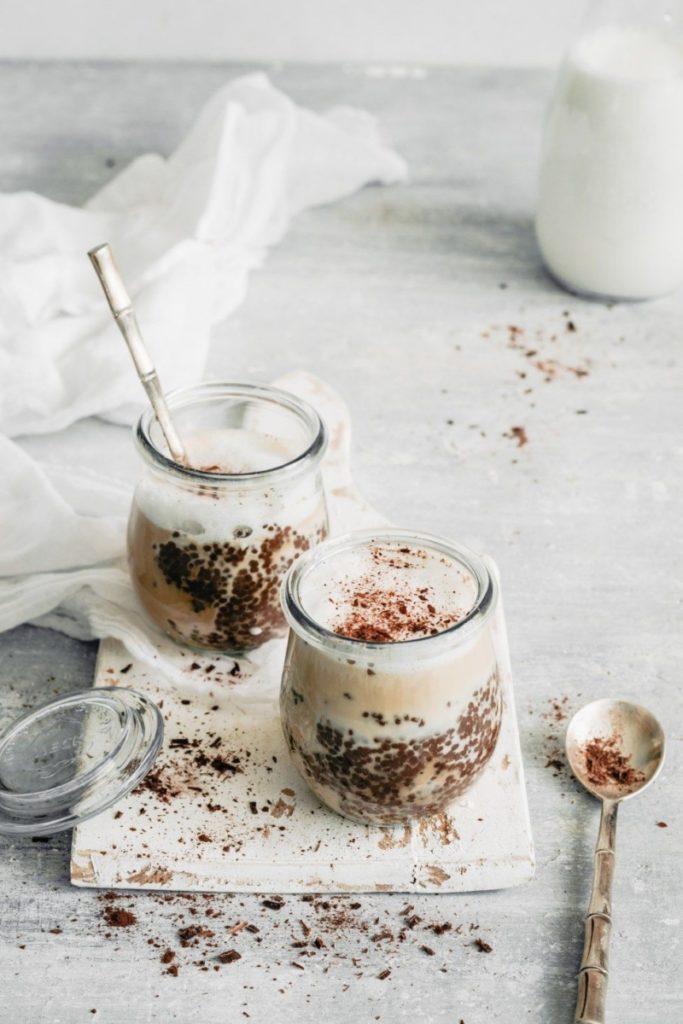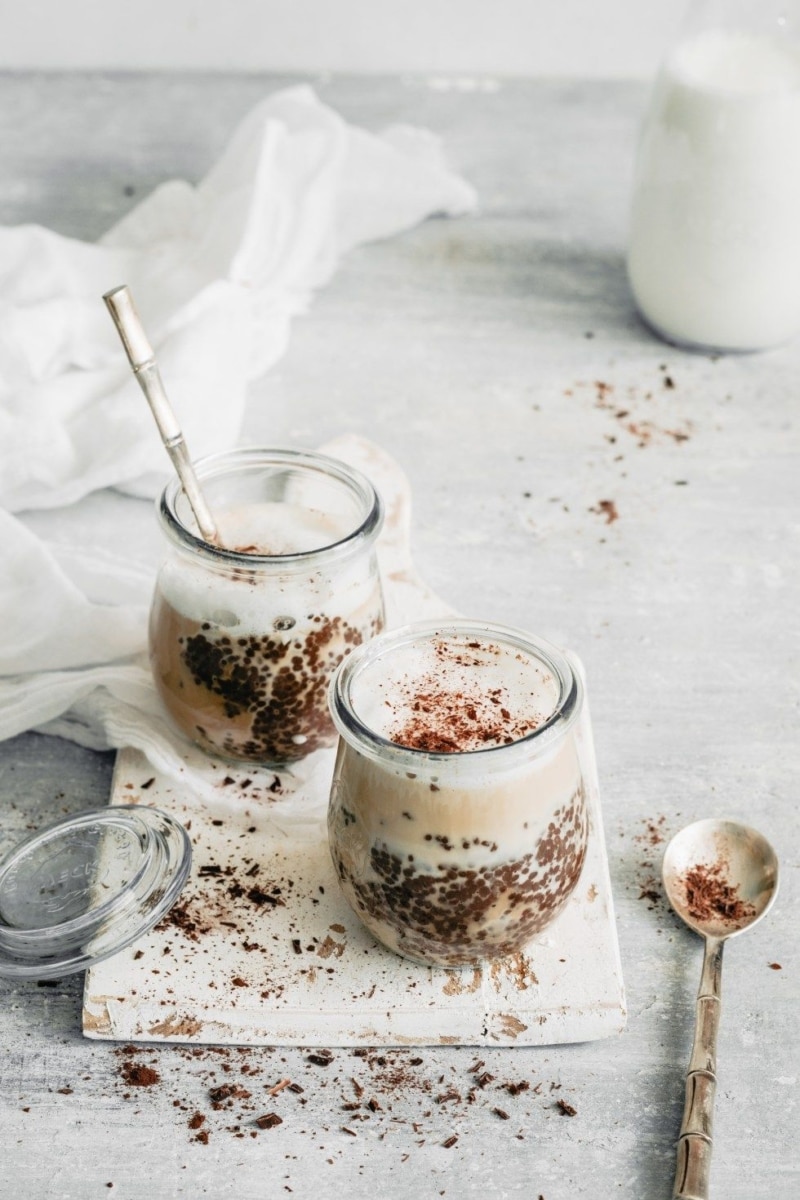 This sounds so energizing, heard it is also good for the brian-enhancing as well. So here is to make the Cappuchia pudding, we need 2 tbsp chia seeds, 1-2 tsp sugar, ½ tsp cocoa, ½ tsp espresso powder, ¼ tsp cinnamon and ½ cup milk. To make this, combine all the ingredients and stir it well until it is balanced. Then leave it in the fridge for 10 minutes then take it back to stir it again. After that, you may put it back in the fridge overnight and when you want to eat you can take it out. Add some milk on top, just like a cappuccino style. .
Coffee Mousse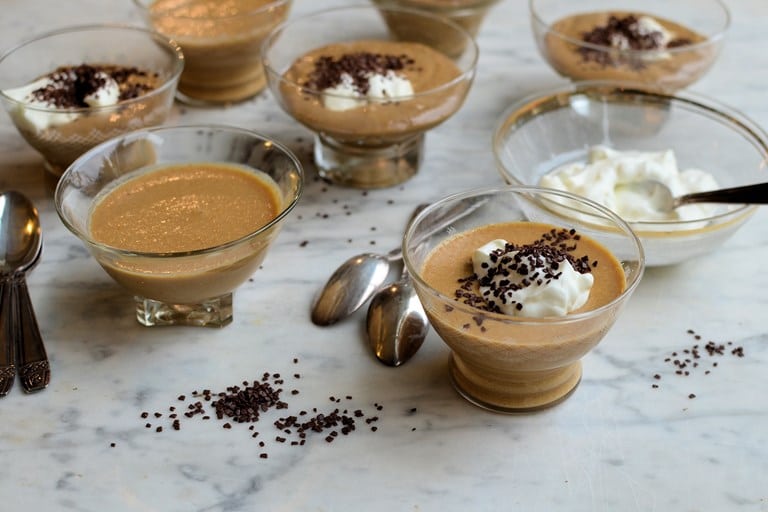 A dessert that is rich in ingredients and works well for your leftover coffee. Why do we say that this has rich ingredients? Because it needs 4 tsp gelatin, ⅔ cup espresso (cooled), 4 eggs, separated, ⅓ cup sugar and 1 cup whipping cream.
Let the gelatine to bloom, and then crack the eggs and put egg whites in a clean bowl. Then take another bowl and mix the yolks and sugar. Whisk it nicely for 4 minutes by using the electric mixture. Take your whip cream and whisk it until it is soft. Then fold cream little by little into a coffee mixture, once it is all combined, repeat the steps with beating egg whites. Once you are done, you can spoon it into a chocolate cup or dish as any you prefer when you want to eat.
References