Coffee has been playing the most important part of our daily routines. Not only do we consume them to keep us awake. But it also contains vitamins and nutritions to support our body as well. If you are one of the coffee addicts who love instant coffee and always have it at home. This article is for you!!! We are here to bring you to the fun ways of making instant coffee at home. Which you can practice and enjoy at the same time. We have found 10 easy recipes that you can give a try.
Believe it or not, coffee is usually the drink that people consume before every activity. Such as going to the office, studying, or even before working out. It is not a surprise that coffee tends to improve your productivity with your mentality which you can stay awake after a long day of work. People drink coffee before using their energy such as jogging or even working out because they believe that drinking coffee boosts their performance.
However, some people prefer making their favourite cup of coffee at home. Typically, people love making their own drinks because they can choose their favourite brands and flavours as they wish. Some people do that because they observe the amount of caffeine contained in their coffee. Some of them are careful with the amount of milk and sugar in their cup. Which is why some people prefer instant coffee or home-brewed coffee.
10 Tasty and Easy Instant Coffee Drink Recipes:
Get ready to explore your favourite recipes among ten here with us!!!
Butter Coffee
It may sound a little weird but trust me, once you try it, you will always want it more. Butter coffee has been around for decades. It even has its special name and in some areas, it is named "Bulletproof Coffee", but unfortunately, it is not bulletproof as it sounds. Surprisingly, this butter coffee is originally recreated from butter tea in Tibet. For this reason, you can as well make a cup of hot butter tea, too!!!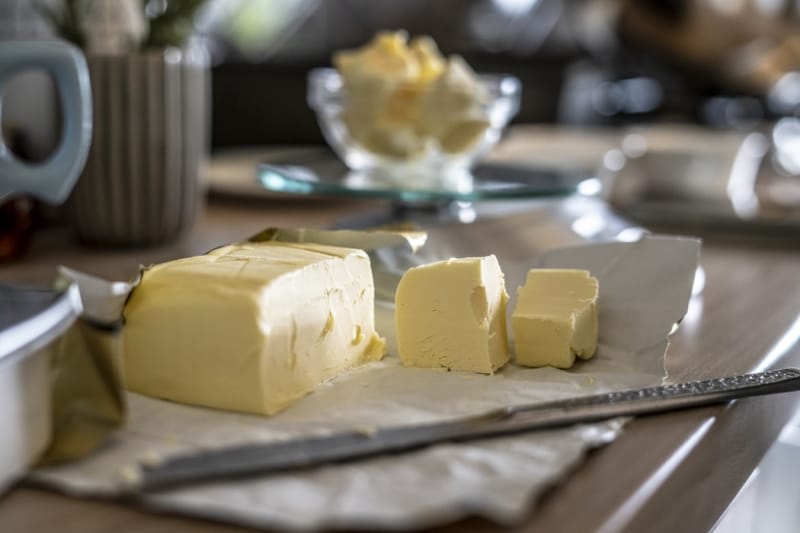 The recipe is quite easy!!! You can choose any instant coffee brand that you prefer. It is recommended that you may need an espresso type instead of a contained-milk type so that your coffee will not taste way too milky. First, grab your favourite cup. Then, tear your coffee pack and pour the hot boiling water in. This stage is when you should add 1 coffee spoon, less or more depending on your preference, of your favourite butter into the cup. If you want to sweeten it, you can as well add some sugar as well. The butter in your cup will create a silky texture and subside the bitterness of your instant coffee.
Cinnamon Coffee
If you love your coffee but the flavour seems not enough, you may need to give cinnamon a try. Cinnamon powder is known for its health benefits and is included in various foods and drinks especially those who are on a diet. It is usually used to substitute sugar or other sweeteners even though it may taste a little spicy but not way too overpowering. Plus, it is also adds a unique smell to your cup of coffee.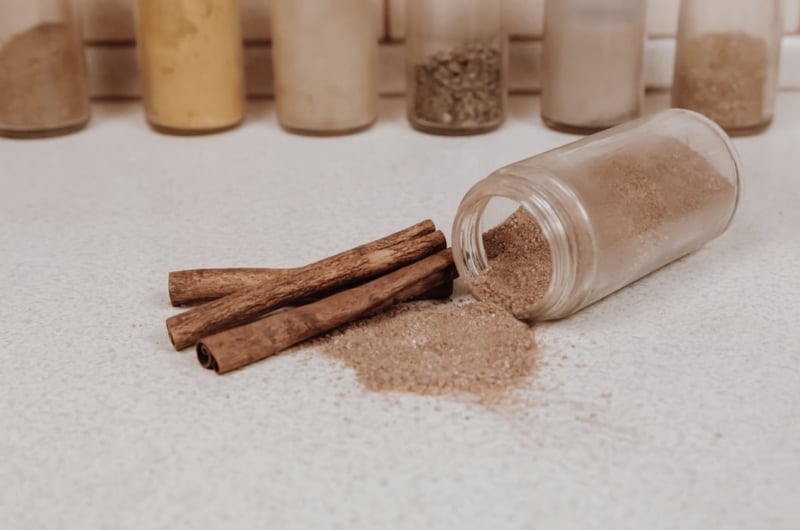 It is always recommended to use cinnamon powder which you can find at every supermarket. First, grab your favourite cup then tear your instant coffee package. At this stage, you can add half of the coffee spoon or scope of cinnamon powder as you'd like to your cup. Then, pour the hot water in and stir nicely. Another method that you can try is pouring hot water into your instant coffee. Then add some frosted milk and sugar, and you can sprinkle some cinnamon powder on top. For this recipe, you can choose any type of instant coffee that you like and add milk, cream, or sugar as you prefer. Cinnamon is only there to add some flavour and scent to your cup of coffee and you may be almost unable to taste cinnamon in your coffee at all.
Cocoa Powder
Who does not like chocolate? If you are both a chocolate and coffee lover, this recipe will be your best choice!!! Chocolate or cocoa powder is famous for its unique sweet flavour which can be an alternative for sugar and other sweeteners. The best benefit of chocolate powder is chocolate and cocoa boosts your serotonin which consumers will be happier. Chocolate and coffee are the best at boosting your energy and mood as well as brain function.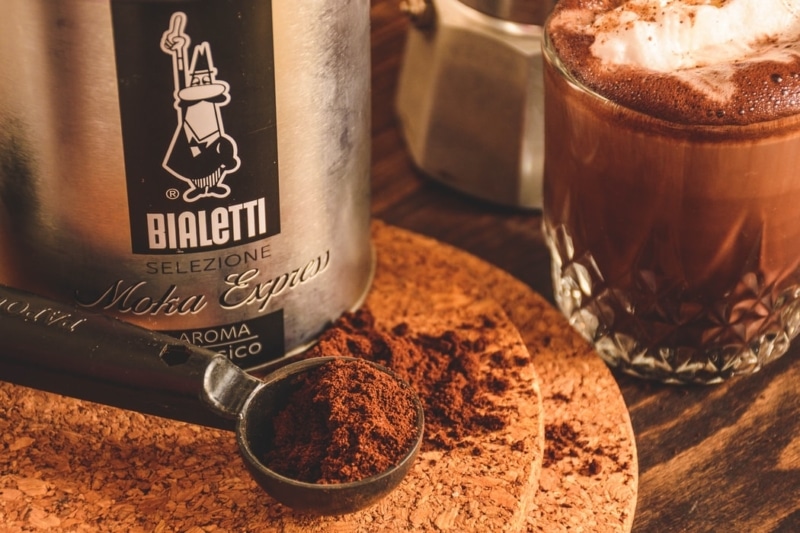 You may know that a combination of chocolate and coffee is called "Mocha". With this recipe, you can make one at home but better!!! It is quite simple as it sounds. Just grab your cup and pour your instant coffee powder into your cup. Before adding hot water, just add a tablespoon of cocoa or chocolate powder or add any amount you prefer then pour the hot water in. Another method is you can add your instant coffee powder, hot water, and add some frosted milk or cream as you want, then sprinkle lots of chocolate powder on top. You will get the best chocolate coffee that you will be addicted to!!!
Coconut Milk
Yes, coconut milk!!! Surprisingly, coconut milk works almost the same way as butter. However, coconut milk adds a tropical feeling and a heavier taste to your coffee but not overpowering. This recipe is quite popular, especially in Southeast Asia, where you can find it everywhere along the streets. This unique coffee originates in Vietnam and they name it "Cafe Kot Dua" but they use freshly brewed coffee to make one. However, you can substitute with your favourite instant coffee as well.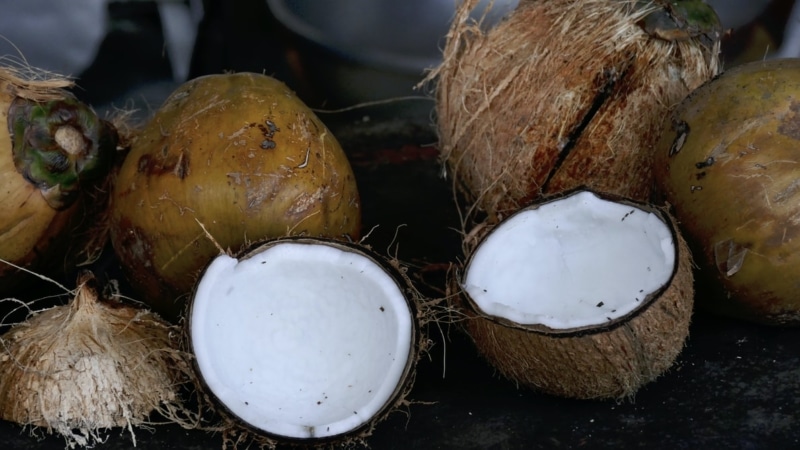 For this special coconut coffee recipe, you will need some ingredients such as espresso instant coffee powder, sugar or condensed milk, fresh milk (optional) and coconut milk which you can find at the supermarket. Start with pouring the instant coffee powder along with hot water. Then, add some sugar or condensed milk according to your preference then stir it well. Pour a little bit of coconut milk in then stir it again. If you prefer a cold beverage, you can add some ice and then pour some fresh milk on top of it. With this method, you will get a similar taste to the Cafe Kot Dua. If you do not like condensed milk, you can just add sugar, or choose another sweetened instant coffee type as well.
Dalgona Coffee
I am certain that you have heard of Dalgona Coffee since it was viral all over the internet. Dalgona Coffee was everywhere on social media because of its unique texture and recipe that you can do yourself at home. If you are not in a rush and looking for a fancy coffee, Dalgona will make you crave more!!! As simple as it is, Dalgona is the reverse version of cappuccino. Coffee usually is at the bottom of the glass and milk or cream on top, right? Well, Dalgona is where your glass will be upside down, the milk on the bottom and coffee on top.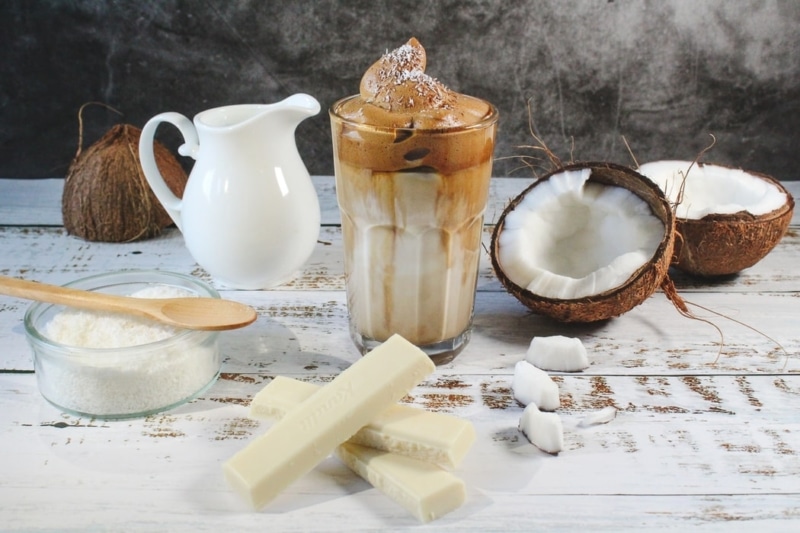 The recipe is quite simple. All you need is your favourite instant coffee, sugar, fresh milk, and a whipping machine. First of all, pour your instant coffee powder and add some warm water in. Then, you can add some sugar to taste and use your whipping machine or spoon to whip it until you see a beautiful, brown colour, and a whip-cream-like texture. After that, grab your favourite glass and add some ice (if you prefer a cold beverage), then pour fresh milk in. Use your spoon to get the whipped coffee and carefully place it on top of your cup. There you go!!! Enjoy your instant coffee in a fancy way!!!
Vietnamese Egg Coffee
The name is getting weirder and weirder, isn't it? Well, this coffee recipe is quite well-known in Vietnam where it is originally from. Ca Phe Trung or Vietnamese Egg Coffee can be found everywhere. Since Vietnam is popular for its street foods and beverages, you should give it a try when you have a chance!!! However, you can make it yourself at home if you are willing to explore Asian special beverages.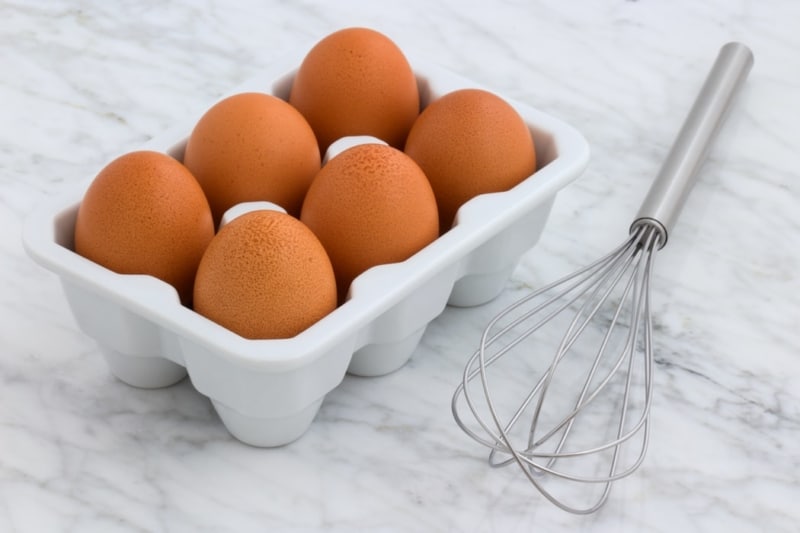 You may wonder, is the egg cooked, scrambled, or soft boiled? Well, no!!! Just simply grab your cup and pour your instant coffee along with hot water. Then, fill in some ice and start to prepare your egg. You only need a york per cup by simply beating them or using a whipping machine along with condensed milk. Once you get a creamy and airy texture, just pour it on top of your cup of coffee. You can as well consume it hot or cold depending on your preference. It is kind of similar to Dalgona, too. But your cup of coffee is tastier and not too strong.
Nutella Coffee
Everyone LOVES Nutella!!! Nutella has been one of the best selling products for years throughout North America, Europe, and Asia. Because of its sweet, chocolate flavour, people consume it with a variety of foods such as bread, fruits, and especially dessert. Nutella can be described as hazelnut cocoa spread which you can find at every supermarket.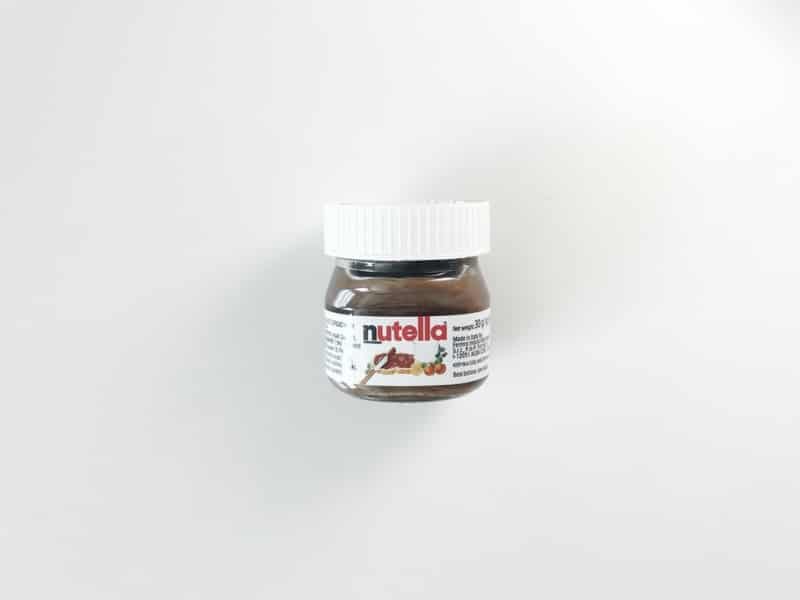 This recipe will be for every Nutella lover out there! The recipe is simple and you can find them in your kitchen. Your ingredients include your favourite instant coffee, Nutella, milk or cream, sugar or other sweeteners, whipped cream (optional), chocolate syrup (optional). Let's start with preparing your coffee. Pour your instant coffee powder and warm water and stir it well. Then, heat your milk or cream depending on your preference for about 30 seconds and pour into your cup of coffee. Add two tablespoons of Nutella and stir it well again. If you would like extra sweet, you can add some sugar or other sweeteners as well. Last but not least, you can top it with whipped cream and chocolate syrup to achieve a fancy, coffee shop-like coffee.
Coffee Jelly
If you love bubble tea, this recipe is for you!!! There are some days that you tend to be indecisive about whether you should drink bubble tea or coffee. Well, how about those two in one? Coffee jelly has been around at some coffee shops and bubble tea shops as well and you can find it easily especially in Asia. Now you do not have to wait any longer. You can bring Asia to your home!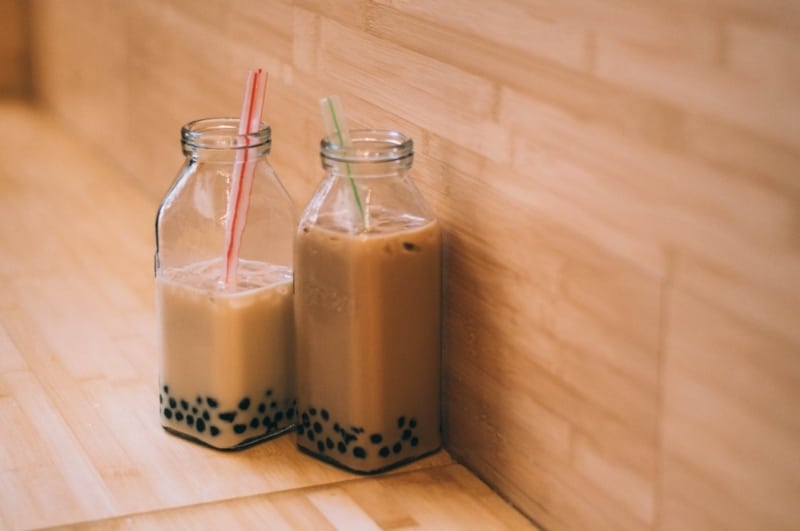 The ingredients that you need are instant coffee, fresh milk, tea, gelatin powder, sugar, and condensed milk. However, for this recipe, you may have to choose the right milk for your beverage as well. To prepare for your jelly, you will need to pour instant coffee, water, and gelatin into a pot. Then heat it for a few minutes. Be careful not to put too much more of any ingredients among the three. Then, pour it out on a container and wait for it to cool down. After that, you can put the container in a freezer or you can serve immediately. Just grab a glass and put your coffee jelly and some ice then pour your sweetened milk and voila!!!
If you would like to make a milk tea with coffee jelly, simply put a bag of tea in warm water and wait for a minute. Then, grab another glass and put coffee jelly and ice and follow with tea and sweetened milk.
Irish Coffee
This coffee recipe is quite different from the rest but if you can try it. Irish Coffee will blow your mind!!! Irish Coffee is a combination of whisky and coffee but these two ingredients do not overpower each other at all. You may not find this everywhere like the other types of coffee above. But you still can always enjoy your favourite coffee at home. The ingredients themselves are simple and easy to find as well and the combination is flavourful, warming, and delicious!!!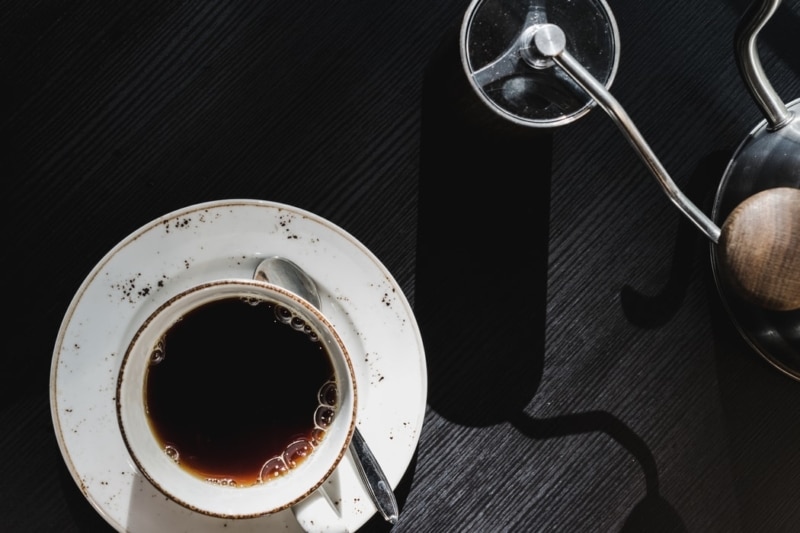 Let's jump to the recipe. You need 2 tablespoons of your favourite instant coffee, a tablespoon of whisky, a tablespoon of sugar and 100-150 ml of whipping cream. First, put 1 tablespoon of sugar and 1 tablespoon of whiskey into a cup and stir well. Then, use another cup to pour instant coffee and hot water and stir well then pour it into a cup of sweetened whisky. Let it set aside for a few minutes then whip the cream lightly. Finally, top the whipped cream on the cup and voila!
Banana and Honey Coffee
The last recipe for today is a unique one for those who love extra flavour than just cream and milk. If you are bored at home and have these simple ingredients, you should give it a go. Banana and honey coffee will be one of the healthiest coffee recipes among the ones mentioned above. If you are on a diet, or carefully watching your nutrition. You may love this recipe to maintain both caffeine and vitamins intake at the same time.
The ingredients that you need to make this flavourful and fruity coffee. Includes 2 ripped bananas, 2 tablespoons of honey, cream, 1 tablespoon of chocolate syrup, 2 tablespoons of instant coffee, and some ice. If you are planning to make this cup of coffee, you must place a few bananas in the freezer for at least 6-8 hours. First, combine coffee and honey along with water and give it a good stir. Then, grab your blender and put cream, bananas, syrup, your coffee, and ice cubes and blend it well. Finish off with pouring it into a glass and pour some chocolate syrup.
Conclusion
As a coffee addict, I am certain that you will be quite picky about how your coffee should taste like. This is why some people always prefer making their own coffee at home because they can add any flavour or ingredients as they wish. For some reason, they want to save some time and money on constantly buying a coffee at a cafe as well.
It is understandable that some people are careful with the amount of caffeine they are taking. It depends on the amount of coffee you are using and the types of them as well. You can also give green coffee a try or even a decaf if you need caffeine for your daily routine.
If you are thinking of switching from buying at the cafes always to making one at home, you may have to choose your instant coffee wisely to avoid wasting money and time. I hope that this article guides you through fun, easy, and tasty recipes that you can upgrade and make your coffee like a pro.
4 easy homemade coffee recipes for lockdown | instant coffee recipes | lockdown beverage recipes By Hebbars KitchenHebbars Kitchen
References: