In coffee drinks, people tend to add some flavor to them according to their personal favorite. Moreover, there are so many types of flavor that were added to the coffee drink of theirs such as sugar, vanilla syrup, hazelnut syrup, and many other flavored simple syrups. Therefore, one of the most famous syrups that you guys have heard about is the Maple syrup which is the richest flavor syrup that everyone usually enjoys with their pancake, spongy cake, and other desserts. Other than going well with dessert, it's also a great syrup for coffee, therefore we are going to tell you how to make your own homemade coffee syrups for morning coffee.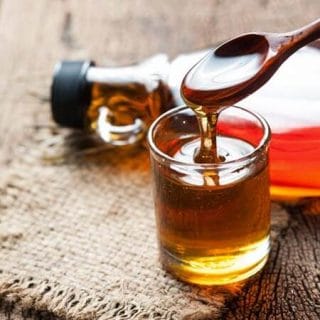 Some basic ingredients that you can easily find:
Sugar : you would like to have both granulated sugar and brown sugar for this recipe
Honey : this will make a thin consistency and smooth however you can use corn syrup if you want
Maple extract : the extract will give a strong smell of maple and flavour as well
Vanilla extract : a little drop of this will make your syrup even more interesting
Hot water : you need 2 cups of hot water to bring sugar and honey to a boil.
How to make Maple syrup for Coffee lovers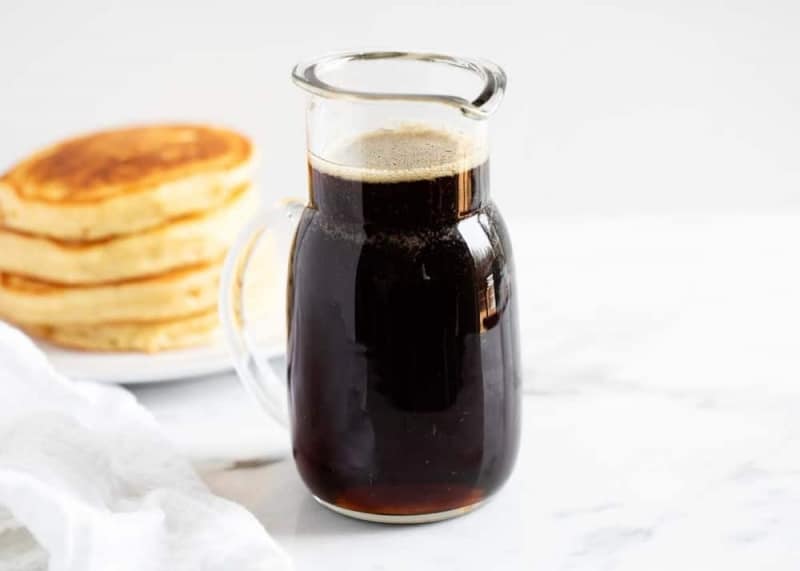 Firstly, mix sugar, honey, and water in a medium saucepan over medium heat then bring it to boil then do some stirring to make sure the sugar dissolves then reduce heat to medium-low heat and continue to simmer for 8-10minutes, stirring occasionally.
Secondly, take the saucepan off the stove and let it sit for 5 minutes, and then add the maple extract and vanilla extract.
Lastly, it is ready to serve with your coffee and dessert, you can also store it in a covered jar in the refrigerator for later use as well.
Recipes changes for thick consistency maple Syrup to our coffee lover
This point is where you always wanted a thicker consistency for your maple syrup. As you can see above we advise you to use honey for the recipe, however, it didn't give you a thick syrup consistency, so for this coffee syrup, you should use cornstarch instead of honey for a thicker texture of your maple syrup.
Calories in your coffee beverages with Maple syrup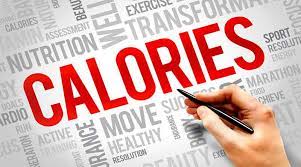 If you ever worry about the calories in the maple syrup, because you might  want to maintain your diet with your hot coffee in the morning then we are here to show the nutrition calories contain in your maple syrup 
Serving size: 2 tablespoons 
Calories : 110kcal
Carbohydrates : 28g
Sodium : 3mg
Potassium : 14mg
Sugar :28 mg
Calcium : 8mg
Iron : 0,1 g
With your coffee and milk, the calories slightly increase by only 4%, however, you might get more vitamins in your cup of coffee than before which is quite a healthy diet and you can easily make it more delicious than before. These are the vitamins that contain in the syrup recipe with the coffee 
| | |
| --- | --- |
| Vitamin A | 2.4 % |
| Vitamin B-12 | 4.5 % |
| Vitamin B-6 | 1.3 % |
| Vitamin C | 0.0 % |
| Vitamin D | 7.9 % |
| Vitamin E | 0.1 % |
| Calcium | 10.5 % |
| Copper | 2.1 % |
| Folate | 2.2 % |
| Iron | 2.9 % |
| Magnesium | 5.2 % |
| Manganese | 69.3 % |
| Niacin | 3.1 % |
| Pantothenic Acid | 9.6 % |
| Phosphorus | 6.7 % |
| Riboflavin | 19.6 % |
| Selenium | 3.2 % |
| Thiamin | 3.6 % |
| Zinc | 13.2 % |
Storage tip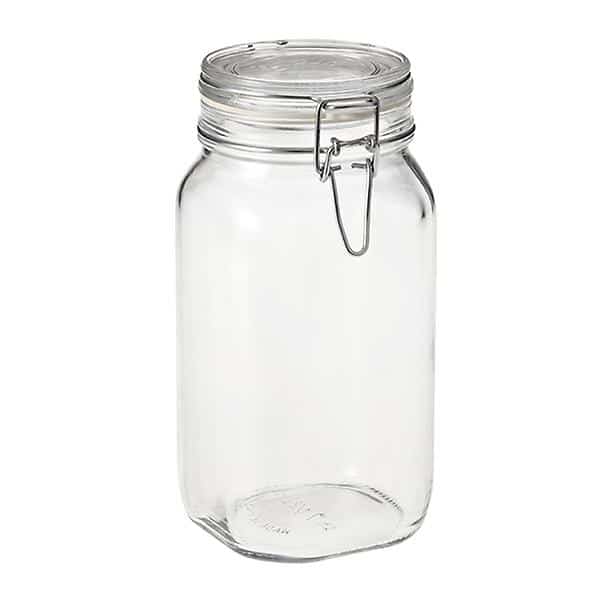 The recipe already has a great taste with a simple syrup of yours, however the way you store it also impacts the flavored syrups therefore you need to put them in a big jar or container which is made from glass so that you can keep them up to a month or two.
Why Maple Syrup for Coffee or Tea?
You might be wondering why we advise you to use maple syrup as a coffee syrup that's why in this point we are going to explain why you should choose maple syrup as your coffee syrup recipe
The maple syrup dissolves easily in hot or cold beverage therefore there is no a leftover pile of crystal at the bottom of your drink
Maple syrup might be a sweetener flavor for your coffee but it isn't ordinary syrups because it contains minerals, nutrients and antioxidants that you need to maintain your homeostasis.
Our simple syrup doesn't only go well with coffee, but it really blends in well with your morning tea as well, you can just pour a teaspoon of it into your cup of tea then you will get a great combination of maple flavor and the scent of your tea which helps to refresh your day.
The syrups also work well as sweet tooth for cocktails as well. The flavor of syrups will help to enrich the main ingredient of the cocktail such as gin, vodka,tequila and wine that create a nice flavor of the mixture
These homemade coffee syrups will surely enrich the taste of your coffee which give the coffee a rich and smooth flavor.
Easy Maple Syrups in Coffee Recipe
If you love coffee then you should add this recipe to your list of favorites, here we are going to tell you the simple steps to make your perfect coffee our homemade coffee syrups, and yeah that's the maple syrups.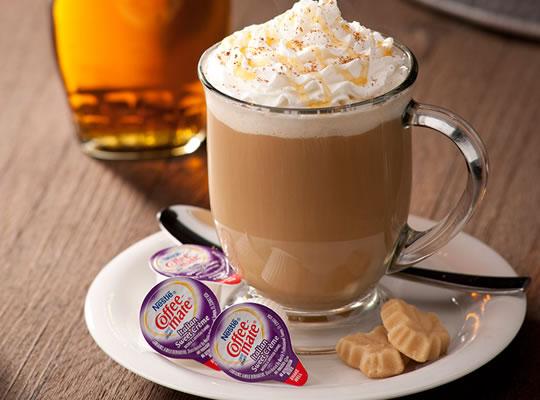 What you will need :
1 cup of strong brew coffee 
1-2 teaspoon of your maple syrups
Milk 
Cinnamon 
Cream (you can either whisk your own or buy at the nearby store)
Step 1: steam your milk with your coffee machine until it becomes creamy, then pour the milk into the cup of brew coffee of yours 
Step 2: heat your coffee syrup in the microwave for 7-8 minutes at 200 celsius then   
let it cool down for 5 minutes after that you can pour the syrup into the mixture, then stir it into the desired mix 
Step 3: you can either have it cold or hot as you like, however with the cold one you should have it with cream on top and sprinkle some spices like cinnamon to add up another the flavor 
Step 4: your amazing cup of coffee is ready to serve 
In conclusion
I hope that these simple homemade coffee syrups will help you find a better taste in your coffee which you can easily enjoy to start your beautiful day with an amazing mindset and a refreshing feeling that you are able to work to your fullest.
References
Check out: Making Maple Syrup | Où se trouve: Garland Sugar Shack By Stereokroma