Olive oil is known as a healthy fat that has anti-inflammatory properties. It provides a high in vitamins E and K, which are both necessary for keeping healthy skin and hair. We often hear that olive oil can use for cooking or putting in skincare products.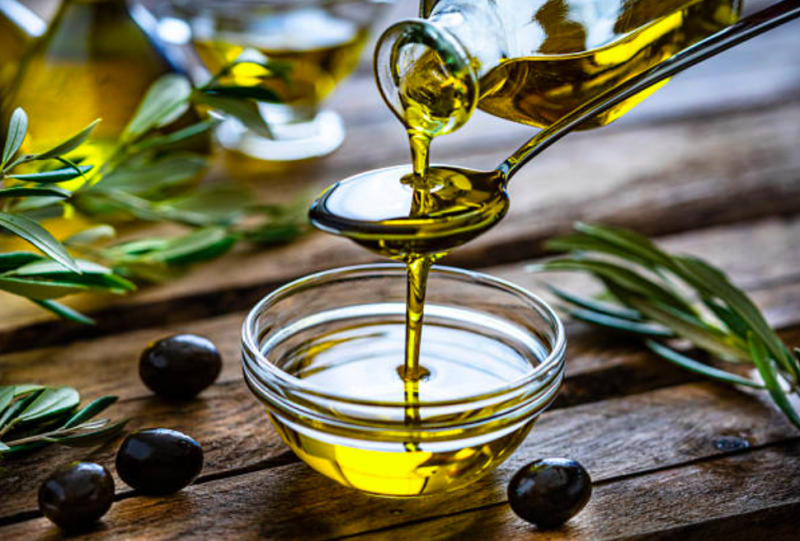 However, it also can be put in your drink to make it become healthy as well. Drinking extra virgin olive oil every day is a wonderful approach to replenish damaged skin and hair since it contains more nutrients than regular olive oil.
Advantages of Olive Oil
Did you know that olive oil has a number of benefits for your health in addition to its delicious flavor?
It offers you a lot of advantages including sustaining your blood sugar level, upgrading your bone. When compared to coconut oil, olive oil is far superior. As you can see, olive oil can help with highly diluted fat. It is the best diet choice far from coconut oil. It has anti-inflammatory and antioxidants qualities, as well as the potential to protect against some chronic diseases.
Is it OK to add olive Oil to Coffee?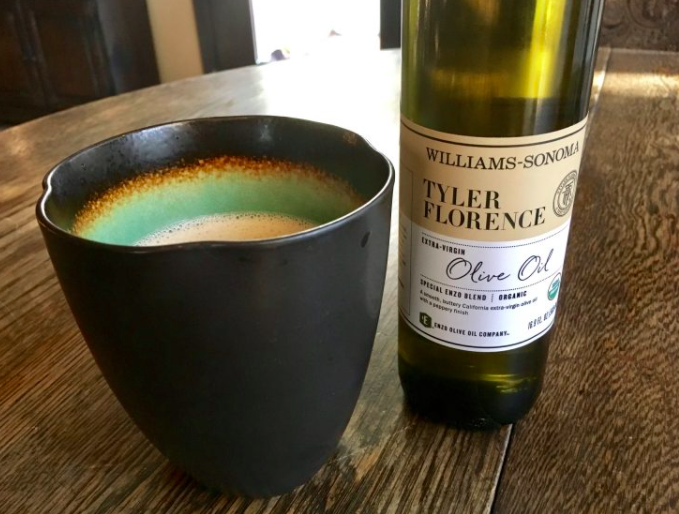 You are fine to use olive oil in your coffee as long as you do so gradually and it will help increase the energy levels as well. However, Allow your body to adjust by not putting too much of it. You'll reap the advantages of olive oil without sacrificing your coffee's flavor.
The combination of olive oil and coffee has a magnificent scent. This is a nutritious blend that incorporates the antioxidants in coffee, the effects of oils, and a hint of cinnamon, which can aid enhance insulin sensitivity in addition to providing a delightful nutty taste. Plus, you can enjoy the taste of cinnamon.
What is the maximum amount of olive oil You can use in the coffee?
One to two teaspoons of olive oil in coffee per day is a good amount to consume as a general rule. This is true for foods ingested for health reasons as well as those consumed as part of your regular culinary practice.
Put no more than two teaspoons of this oil in your cup when you're just beginning to use it. It is important to know how much olive oil to use Because coffee and olive oil are both laxatives, we don't recommend drinking too much of either. While it is a personal preference, putting too much of it might make your coffee taste oily and unpleasant.
Is it good to drink olive oil in the morning?
People began using olive oil in salads, desserts, and even cosmetic products after hearing about its numerous health benefits. But olive oil in your hot coffee with breakfast? Of course, this coffee goes well with your foods. It even provides a delicious taste of your morning coffee as well.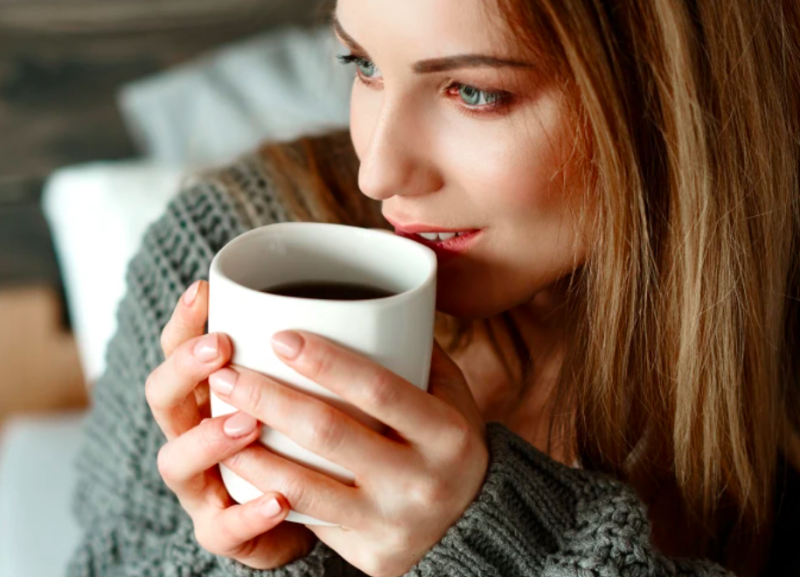 Olive oil is high in monounsaturated fats and has a high nutritional value. You don't have to feel bad about putting a spoonful of these unsaturated fats in your steaming coffee because putting this can help lower your heart disease risk and also your stress. Plus, it will make you feel good after drinking and eat with your food.
Besides, These may help you maintain a healthy total cholesterol balance by raising good cholesterol and lowering bad cholesterol. As we mentioned above, It also contains a good quantity of vitamin E and K in your body as well.
Make Your Bulletproof Coffee Healthier Than Ever:
Are you looking for a new bulletproof coffee recipe?
If that's the case, you'll adore this idea after reading it. Although adding mct oil is necessary for the bulletproof coffee recipe, but you can substituting olive oil instead. This will offers you a lot of benefit.
An anti oxidants in this oil protect your heart and blood cells while also supplying healthy fats.. It can also assist with weight loss and pain relief. As you can see, it is a great idea to put it in your bulletproof coffee mug. In your recipe of bulletproof coffee, just replace the MCT oil in your bulletproof coffee with olive oil instead. This will give you energy and a healthy drink.
Don't forget to use these tips if you want to start making some healthier choices for your morning coffee!
How To Make Your own Olive Oil Coffee?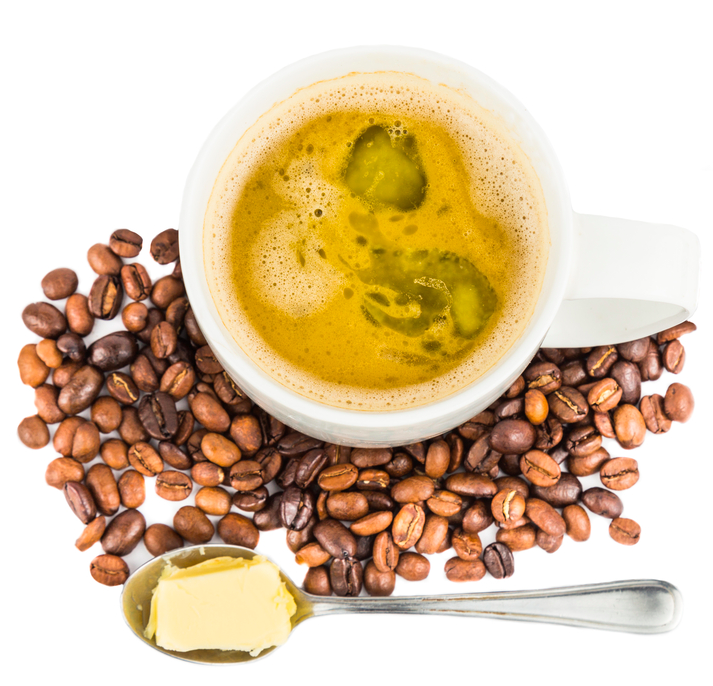 Adding olive oil to coffee is a simple process. It appears to be just as described. It would be easy for the barista to make this cup of coffee because they just need to change from MCT oil to olive oil. But people who are not an expert will face some challenges in terms of how many amounts should they use in these recipes, etc. In this part, we will figure out what is an easy way to make your coffee at home.
Ingredients
Olive Oil: 1 tablespoon
Grass-fed Butter (or Ghee): 1 tablespoon
Brewed Coffee: 1 cup
Instructions
This recipe of caffeine is for you if you're on a diet or looking for a healthy fat coffee:
To begin, you have to brew a cup of black coffee. In this, you can put your own coffee beans that have in your recipes. Invest in high-quality coffee beans if you can. Because it will provide a better taste.
After that, put extra virgin olive oil in it for a tablespoon. Extra virgin olive oil is necessary since it provides more nutrients. Then, for that creamy texture, just put grass-fed butter for a tablespoon. Set it aside to cool slightly.
Lastly, combine all ingredients in an airtight container, seal, and gently shake. Enjoy your drink!
Conclusion
If you really like healthy food, Olive Oil, and also coffee, you can make your own " bulletproof Coffee " by combining all three. Because we are all aware of how beneficial olive oil is to our health, why doesn't blend it with a brew to make your own bulletproof coffee?
You might be hesitant to consume large amounts of butter because it is fatty and raises cholesterol levels. Plus, doesn't it sound a little strange? However, if you wanted to give it a shot and see what it was all about, you should do it. We guarantee that it will provide you with more long lasting energy than a weight loss activity, so you will appreciate having this olive oil in Coffee.
References:
Youtube Video