A bad day with coffee is better than a good day without it! No morning is completed without a cup of coffee, hot or iced, it doesn't matter. The universally loved beverage deserves all the credit. The best day to celebrate? Of course, we do have! In the US, people celebrate National Coffee Day on 29 September, whereas the rest of the world celebrates it on 1st Oct as an International Coffee Day. Either National or International Coffee Day, each of them has a common goal which is to promote the amazing coffee culture and to promote the fair trade of coffee to raise awareness of the plight of coffee growers.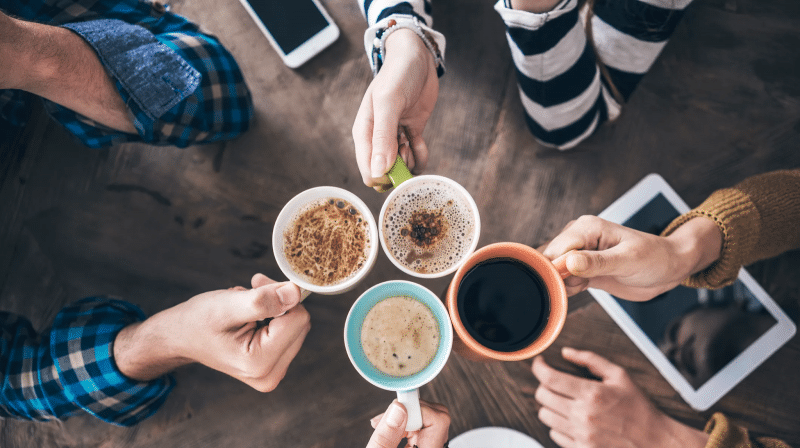 National Coffee Day
What is National Coffee Day?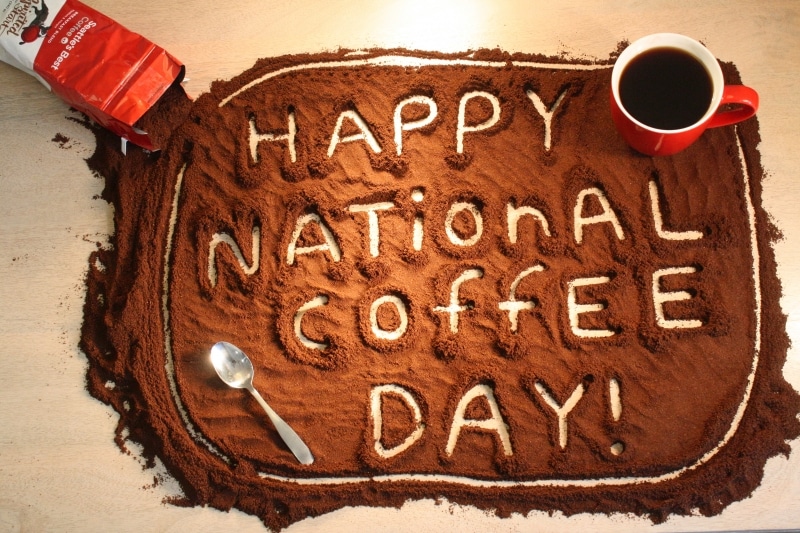 National Coffee Day is originally coming from the National Coffee Association or NCA, and it is promoted in the US nationally. In other words, the major organ behind this unique holiday in the US is NCA. Even the hashtag on the official social media #NationalCoffeeDay is also used by this organizer's channels including Facebook, Twitter, its blog as well as the official website page.

How about its history?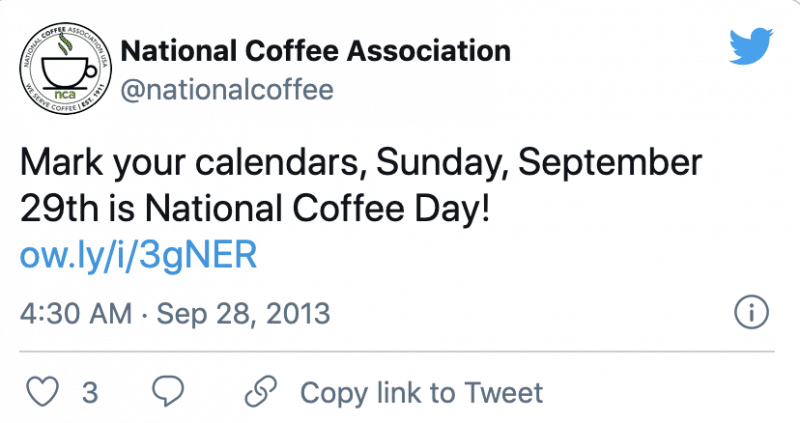 Some reports mentioned that the NCA started to promote the awareness of this day back in 2005. However, it is not easy to find a source like an old press release, news article, advertising image or clipping, and even a webpage. But all we could find for the earliest sign of this awareness day was only in 2013 as shown in this image of the tweet from their official account.
International Coffee Day
What is International Coffee Day?
The international coffee day is celebrated around the world. But do you know what is its origins? In fact, the International Coffee Organization (ICO) is the reason behind this annual coffee day. The ICO is the international body that presents from many various foreign countries, and it is the organizer behind this event. Regarding their official social media channels, the official ICO used #InternationalCoffeeDay as the hashtag on Facebook, Twitter, its blog as well as the official website page.
When do people celebrate International Coffee Day?
This Day is officially celebrated by the International Coffee Organizations on 1 October as always in every year. Back to last year, it was celebrated on Thursday, October 1 in 2020, whereas this year, it will be on Friday, 1 October in 2023. Therefore, we can see that the weekdays would be different from year to year; however, the calendar date is still always the same without any changes.
What Is The Historical Reason?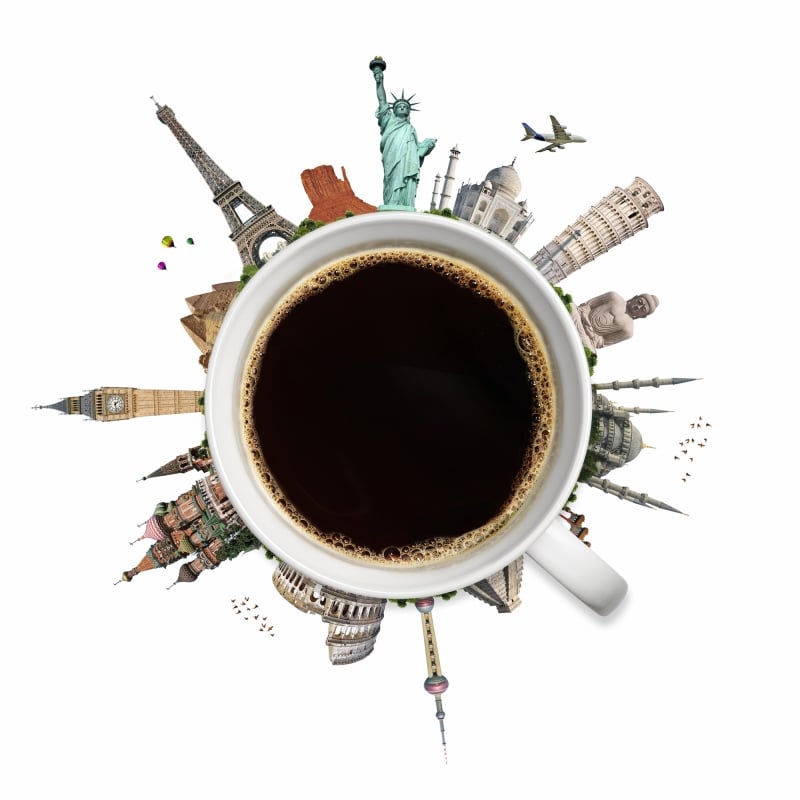 As same as other national holidays and other special events like Black Friday or Cyber Monday, there is always a historical reason behind it. Although there are two different dates on Coffee Day as mentioned above, actually, the international coffee day happens because of ICO.
During that time, there was a meeting on 3-7 march in 2014 that has a headquarters in London, UK in order to consider the proposal of international coffee day. Then, the Private Sector Consultative Board (PSCB) of the organization put forward the proposal, and the 77 member states of ICO started to discuss and vote. As a result, it was agreed to celebrate this day on 1 October annually, starting from 2015 onward. Simultaneously, it also helps the struggling coffee growers worldwide to make a good living wage.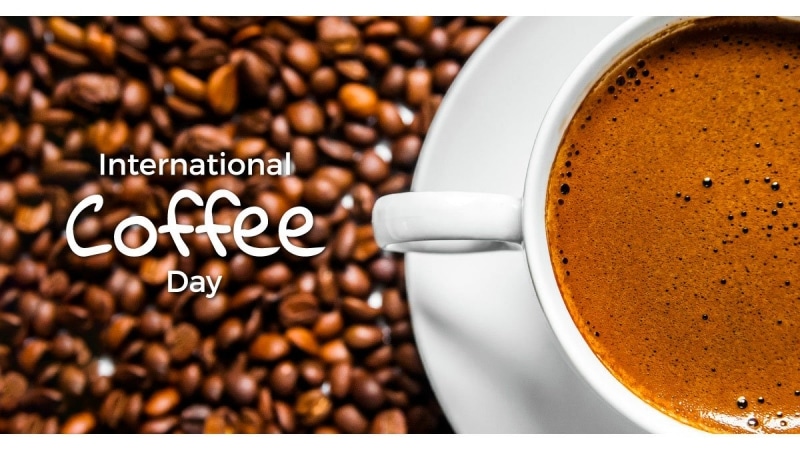 As we can see, every country can enjoy this event on the same day rather than having a unique day in each country. It is also beneficial for marketing campaigns to celebrate it in just one single day for coffee lovers around the globe.
Which One Is More Popular?
With the historical google trends data, we have found out that the number of people searches for these two terms is obviously different.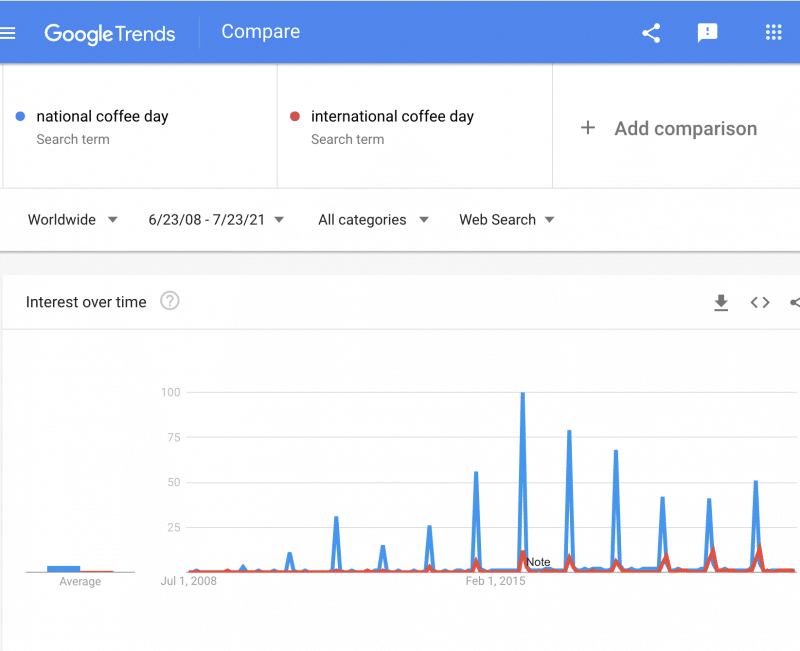 It shows a clear winner between the blue US celebrated day and the red International celebrated day. With the blue one, it is more popular with the online traffic as well as searches each year.
How Do People Celebrate?
Even though people have to go to the office on the coffee day, still, you can enjoy this event at the workplace. The following is some tips that you can spread more vibe on the coffee holiday with your team:
Identify what kind of coffee do your co-workers like and then surprise them with a cup of coffee. Don't forget to wish them a Happy National Coffee Day or Happy International Day once you hand off.
Try a new flavor of coffee
Experience with a new brewing method by using your coffee maker at home or you can make a pot to share with the office, and invite for feedback.
Plan a coffee meet-up when your department works with other departments for an inter-office coffee break. By doing so, it would build the relationship of employees in the workplace as to crate a good working environment
Have a coffee break with donuts or cookies with your team in the afternoon for this celebration day.
Let co-workers enjoy submitting the name of the office "coffeehouse". Next, everyone has to vote and put up a sign. Then, you can give the winner a special beautiful mug. If not, you can give a chair of honor space to the winner.

Back in the 1700s, in England, coffee houses were dubbed as penny universities due to the cost of a penny. At that time, one could enjoy drinking strong and good coffee while you could find intelligence to engage in a conversation there just as today.

You can do "Mugshots" by taking pictures of your members at their office desk with their favorite coffee mugs. Then, you ask them the way they take their coffee or the reason why they like it so much. After that, just post it in the breakroom.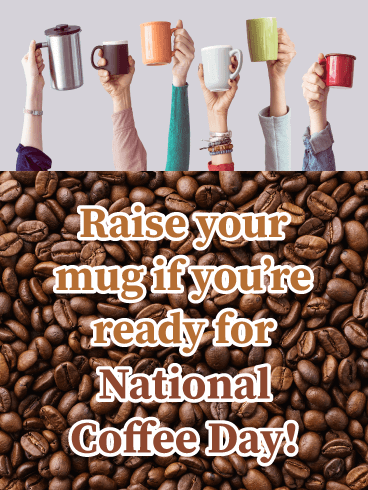 Where To Enjoy A Free Cup Of Coffee On This National Coffee Day In 2023?
Starbucks
Starbucks would start the "Starland" program as its loyalty program. At the end of October, they would give more than 2.5 million prizes away including free breakfast, coffee and stars. Furthermore, on September 29, the Starbucks Rewards members who use the order ahead as well as pay feature on the Starbucks app, they would get a free coffee in their account and it would be used for their next visit. This offer is not limited on whether they order grande or larger beverages.
7-Eleven
With this convenience store, all 7-Rewards loyalty members can enjoy 1$ for any size cup of coffee on National Coffee Day.
Tim Hortons
By using the Tim Hortons app, you can purchase any size of hot or iced coffee at 0.99$ only. Or you can go to timhortons.com to get it, too.
Krispy Kreme
You can stop by the nearest location of Krispy Kreme on this event day in order to get a free brewed coffee and an original glazed doughnut. And it limits one for each customer.
McDonald's
With McDonald's, they celebrate National Coffee Day by using its app, you will be able to grab yourself a Premium Roast or sometimes Iced coffee for 0.99$.
Dunkin'
How is Dunkin' celebrating the national coffee day? Well, they offer you a free medium hot or iced coffee with any purchase at their stores. And this offer is limited to one for each order.
Clio coffee
The Clio Coffee would give away 50 Clio Brewers with a month's supply of coffee pods on this honorable day. It is inspired by traveling to Italy, home of espresso. If you had a plan for a trip and it is canceled due to a pandemic, Clio would like to make it up to you.
Caribou Coffee
When you get any large beverage from this coffee shop, the customer would get 50% off any bag of prepackaged coffee beans, so you would enjoy making a drink at home.
Driftaway Coffee
They offer coffee subscriptions with 10% off with code COFFEE10 for this special holiday. Also, they provide coffee subscriptions:
All subscriptions would begin with a sampler kit with coffee around the world.
Your future deliveries are new coffee that is personalized to your preferences, starting from the starter kit with the name of recipient on the coffee bags.
All coffees are roasted freshly within twice a week in Brooklyn.
The Coffee Bean & Tea Leaf
When you purchase any food or bakery item with 2$ as a mimuine expense, you would get a free 16-ounce either hot or iced brewed coffee on September 29. This offer is available all day and it is limited to one free coffee per customer.
High Brew Coffee
This cafe store will provide certain free product coupons when downloaded digitally on coffee day. The customers can use it at Local Kroger retailers nationwide. This happened at 2 pm in every time zone. Apart from that, you can download the coupon on the High Brew website or through their Instagram stories. In addition to that, the coupon is free for one can of 8 oz High Brew that costs up to $2.99.
Circle K
If you have a Circle K app, you can get a free hot or iced coffee to brighten your national coffee day!
Final Thoughts
While the US celebrates National Coffee Day on September 29, the International Coffee Day occurs just 2 days later on October 1. Even though the date is a bit different, many businesses offer a lot of discounts and other campaigns to celebrate the coffee consumption on the event day at their café stores, and you would have a warm smile on your face beautifully during the holiday.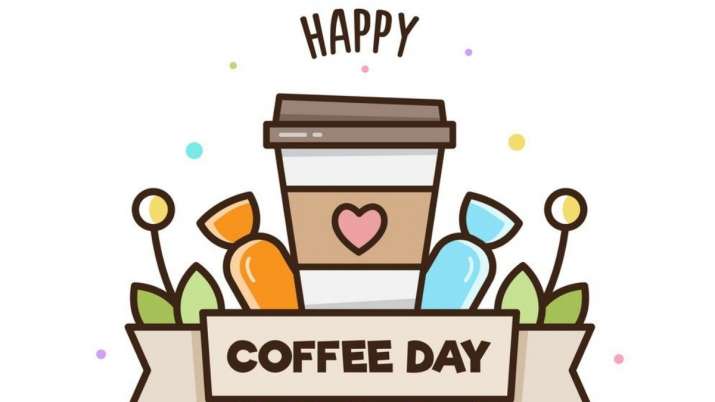 So to all coffee lovers out there including those who love it, work with it, roll their eyes at it, yes, we raise our coffee mugs in your honor. Happy Coffee Lovers Day, everyone!
References
IT'S NATIONAL COFFEE MILKSHAKE DAY! By 1st-line Equipment