Coffee appears to have grown in popularity over the last few decades, and with it, the number of coffee shops. And the most recognizable store throughout countless stores around the world would be Starbucks.
Starbucks is a multinational chain store of coffeehouses that began as a regular store providing tea and roasted coffee beans. Now, they're well known for their offers a wide range of coffee and tea beverages that come in a cup with 3 sizes for you to choose from, including a tall, a grande, and a venti.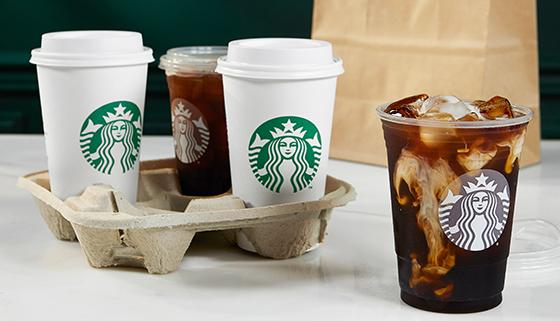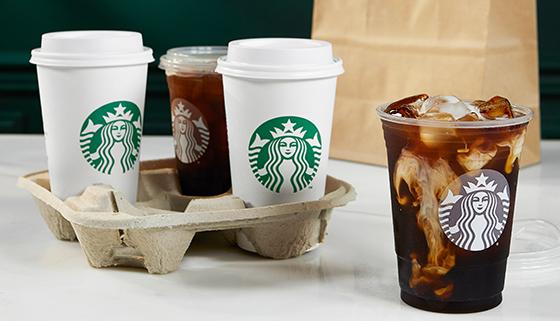 Starbucks appears to be a hit with people of all ages; it's a brand that is so well known that even older people are aware of it; however, if you ask them about Starbucks, the majority of them will give you a similar answer that goes something like this: it's a millennial coffee brand, or it's coffee for millennials.
Millennials are a team used to describe people who were born from the year 1981 to 1996, they can also be called Gen Y or Generation Y. Millennials grew up with the internet which makes them the most connected generation among the other generation. They like to search for new things, new foods/drinks, trying out different kinds of flavor, and are always up for new challenges.
Why Are Millenials So Obsessed With Starbucks?
Millennials love to keep up with new trends and styles, and that doesn't always apply to just fashion but also foods/drinks too; they like to try out different types of things that could spark their curiosity. Besides that, they also like things that are convenient, stuff that they could purchase by using the internet.
And Starbucks has all of the things that millenials love in their store. They clearly understand what their customers want and need and they deliver it in style to them. With constant new drinks to an app on phone, they managed to make everything convenient and fast for their customers to enjoy their drinks.
Starbucks Mobile Phone App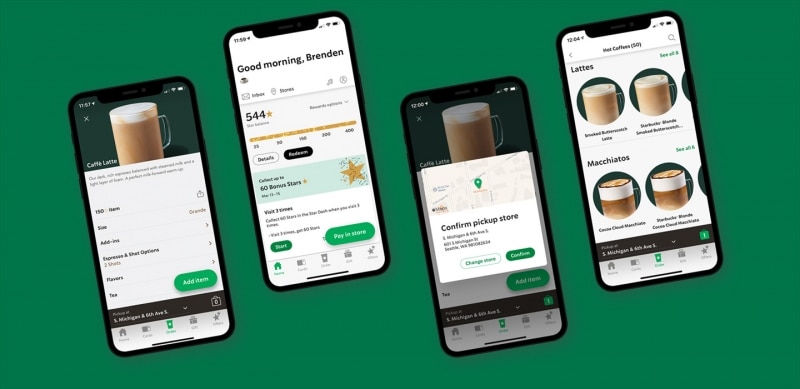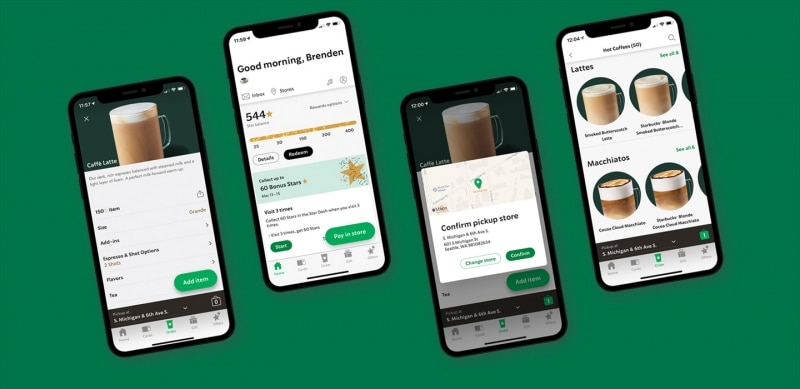 In 2011, Starbucks launched their very own mobile app for their customers to use for ordering their drink in advance, tracking their own rewards points, and many more features that make everything easier for the customers. This app is what millennials like because they can do everything they want without having to walk into the store as early as just to get their drinks. The app was such a hit among Gen Y that in just one year of launching, it got over 26 million transactions.
Loyalty Program
Starbucks understands that millennials most likely come back to the brand that they attached the most, which is why they introduced the loyalty reward program. Customers would get points as a reward for their purchase and they can use their points to pay for their drinks, however, the purchase has to be accounted for in their app.
Atmosphere of The Store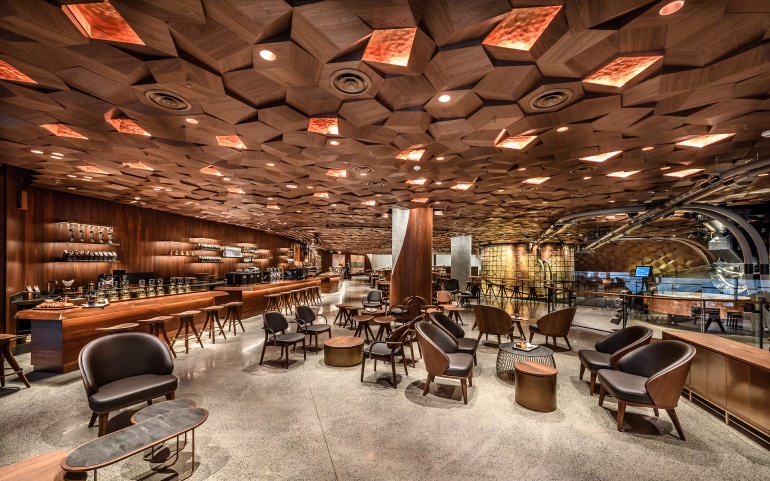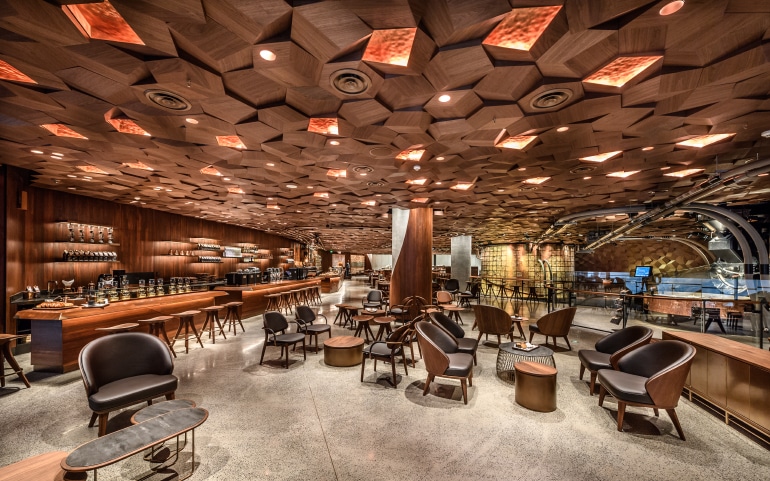 Another thing that millennials enjoy is socializing online, such as through online meetings or streaming, but no matter how much they enjoy their online platform, you will still see them enjoying their venti caramel frappuccino in-store. And it's all thanks to Starbucks' ingenuity in designing their store to make millennials feel like they're part of a community and encouraging them to engage in one-on-one meetups by outfitting their store with urban style and family-style tables and decorating the store with a millennial theme.
Starbucks gone digital
It's 2014, and Millennials have developed a new language consisting of hashtags and abbreviations in 140 characters or fewer. Starbucks has completely adapted to this new communication approach and is now communicating with Millennials in a language they understand, social media.
Starbucks' Instagram account has almost 2 million followers, and Millennials frequently tag the coffee giant in their images. Millennials can exchange coffee and communicate with one another via social media thanks to campaigns like Tweet-a-Coffee and the Starbucks app.
Millennial-friendly rewards
Over 70% of Millennials say they will always return to a brand they adore. Starbucks successfully exploits this loyalty by providing Millennials with advantages for participating in the rewards program, such as free music and app downloads. The caveat is that all purchases must be accounted for on the Starbucks app in order to be a member of the My Starbucks Rewards program. Starbucks registers are now equipped to read bar codes on phone screens, and it is usual to see a consumer grab for their phone rather than their money when paying for their long skinny vanilla lattes.
Wanting to know where their coffee originates from, as well as how environmentally friendly the milk they add to it, is indicative of another worry that millennials have that influences their coffee consumption. They care about environmental friendliness, sustainability, and social responsibility.
They are more price-sensitive and less brand loyal than previous generations, which means they expect corporations to be more socially responsible without having to pay more for it.The most important answer for coffee businesses trying to capitalize on this on a budget could be to be as honest as possible when it comes to ethical standards. For example, admitting that your coffee shop does not have a cup recycling program is likely to be more acceptable to millennials than concealing the fact that the majority of them are discarded.
Convenience on demand
As millennials demand greater speed and convenience from their products and service providers, they are flocking to coffees that are easy to produce and taste just as delicious as a four-minute pour-over. This is evidenced by the increasing popularity of cold coffee beverages, ready-to-drink beverages, and specialty instant coffee.
When compared to older customers, millennials are twice as likely to drink cold coffee, and cold brew is a beverage that most have heard of or tried. Taking a bottle of ready-to-drink cold brew from the shelf will fit in nicely with the busy, career-focused millennial lifestyle, allowing them to enjoy great coffee while keeping up with the fast pace of modern life.
What is a Frappuccino at Starbucks?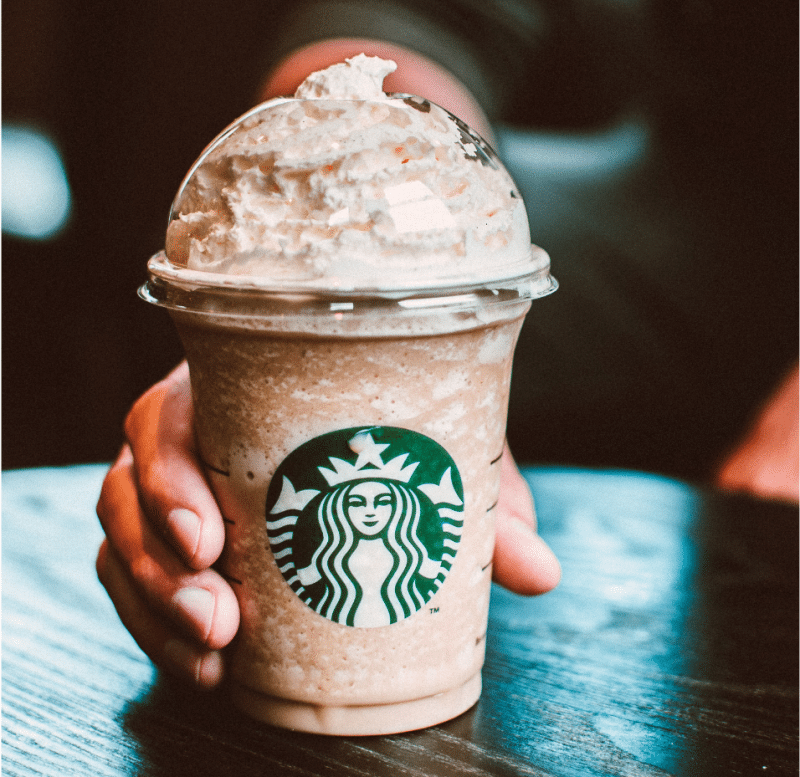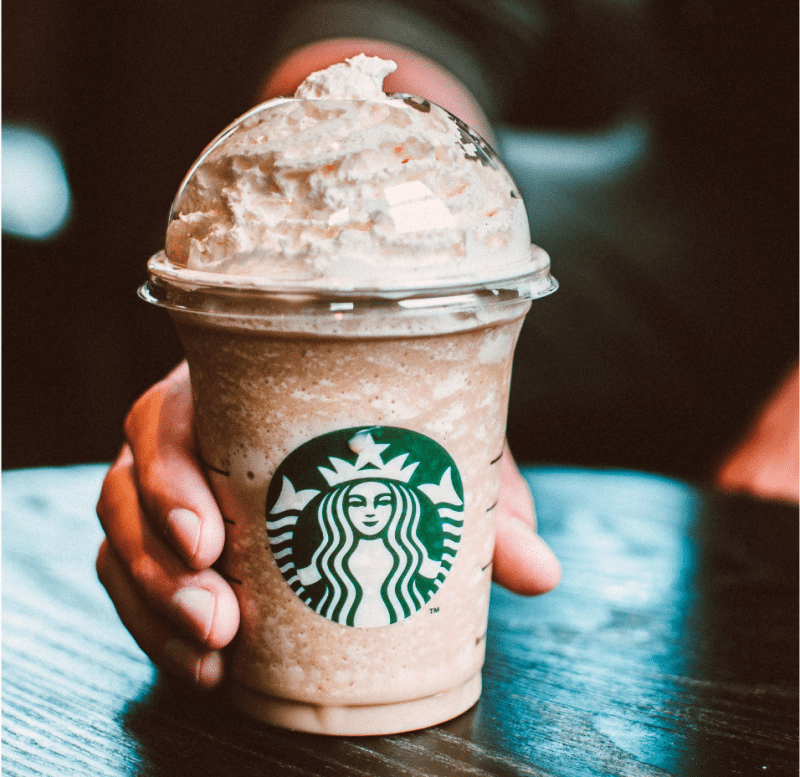 Frappuccino is a type of blended beverage usually containing classic or flavor syrup (vanilla syrup, caramel syrup, or hazelnut syrup), coffee or another puree blend with ice and topped with whipped cream and a sprinkle of chocolate chips (optional) and the process of making this drink is pretty similar in most of the coffee shop, but with Starbucks frappuccino, they offer a wide range of choice.
They reinvent the frappuccino drink and make it their specialty, transforming it from a standard frappuccino to a unique frappuccino such as crunch frappuccino, chip frappuccino, java chip frappuccino, so on and so forth. They even have a Puppuccino, which is a cup of whipped cream that you can purchase for your dogs.
Aside from their regular menu, they also have seasonal flavors that you can purchase during the season, new frappuccino drinks like the flavor of the month, and the option for you to customize your own drinks. Some people experiment with their drinks, like an added shot of espresso along with toffee nut syrup to their creme frappuccino for a hint of coffee and nutty flavor. We have top-five Starbucks frappuccino that most millennials are obsessed with.
Top Five Starbucks Frappuccino that Millennials Obsessed with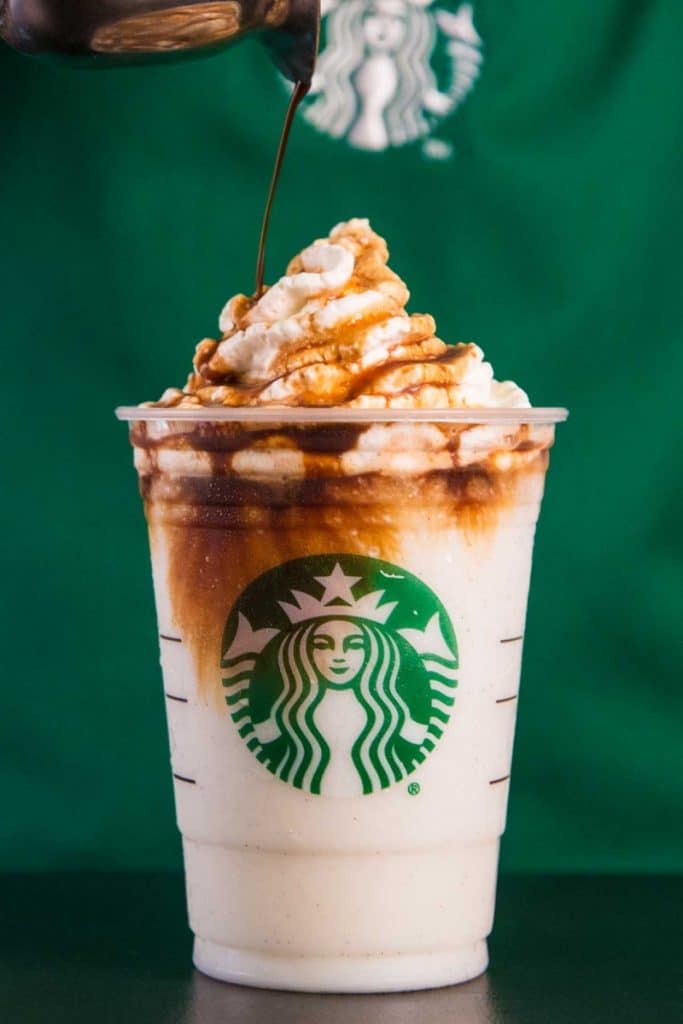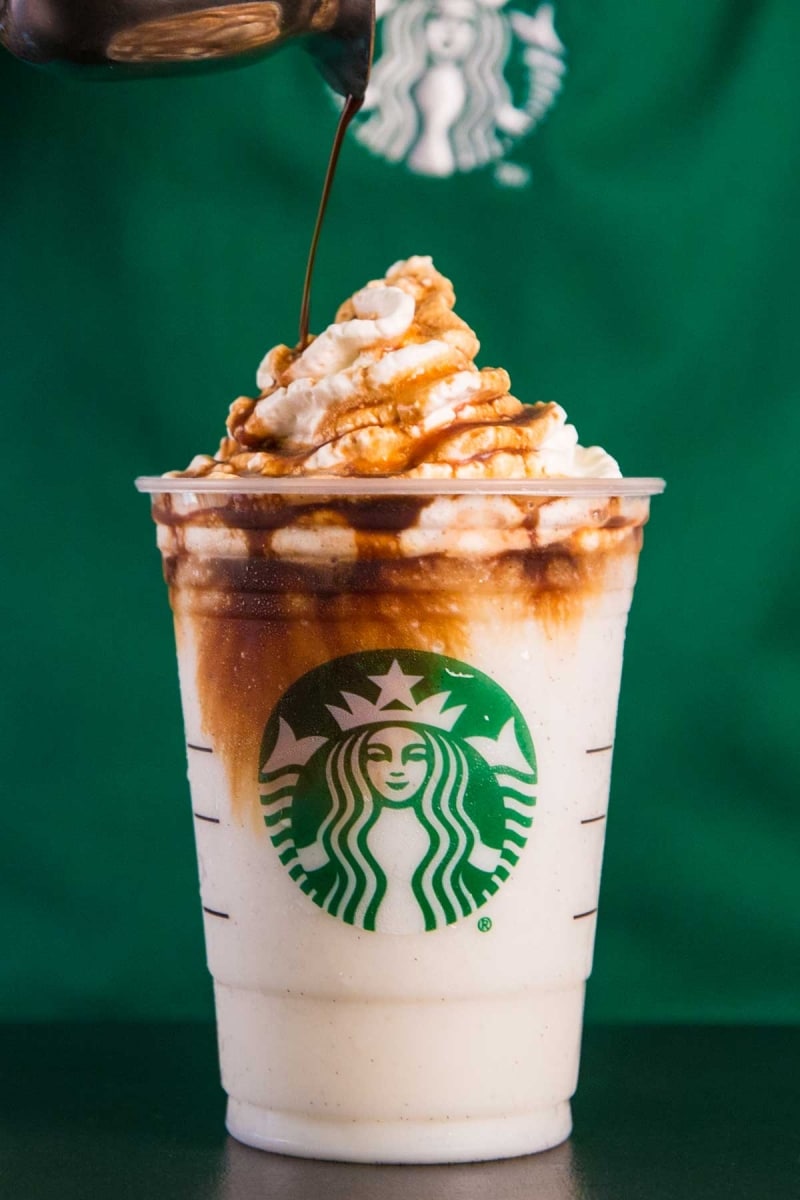 1. Caramel Frappuccino
Starbucks' most popular Frappuccino! Coffee, ice, full milk, caramel syrup, and coffee Frappuccino syrup is combined and topped with caramel sauce. Many individuals experience this when they have caramel walls (caramel drizzle on the sides of the cup). It should be noted that the caramel drizzle includes dairy.
2. Mocha Cookie Crumble Frappuccino
Because this is a seasonal drink, it is not accessible all year. Blended with Frappuccino chips are ice, whole milk, coffee Frappuccino syrup, coffee, and mocha sauce. This cocktail is finished with whipped cream, chocolate cookie crumble, and mocha drizzle.
The caffeine content of a grande Mocha Cookie Crumble Frappuccino is 95 mg.
3. Strawberry Funnel Cake Frappuccino
This is a new seasonal drink that has been either a hit or a miss. People either love it or despise it. Strawberry puree and funnel cake-flavored syrup are combined with ice, full milk, coffee, or créme Frappuccino syrup. The drink is topped with whipped cream and funnel cake pieces dusted with powdered sugar.
The caffeine content of a grande Strawberry Funnel Cake Frappuccino is 115 mg.
4. White Chocolate Crème Frappuccino
White Chocolate Mocha Frappuccino with no caffeine created with white chocolate sauce, whole milk, and ice. On top, fluffy whipped cream.
Caffeine content of a grande White Chocolate Crème Frappuccino is 0 mg.
5. Matcha Créme Frappuccino
After blending ice, whole milk, créme Frappuccino syrup, and Starbucks pre-sweetened matcha, sweetened whipped cream is added to the frozen drink. Even though this drink is produced with caffeine-free Créme Frappuccino syrup, matcha contains caffeine.
Caffeine content in a large Matcha Créme Frappuccino: 70 mg
Tips for Order Starbucks Frappuccino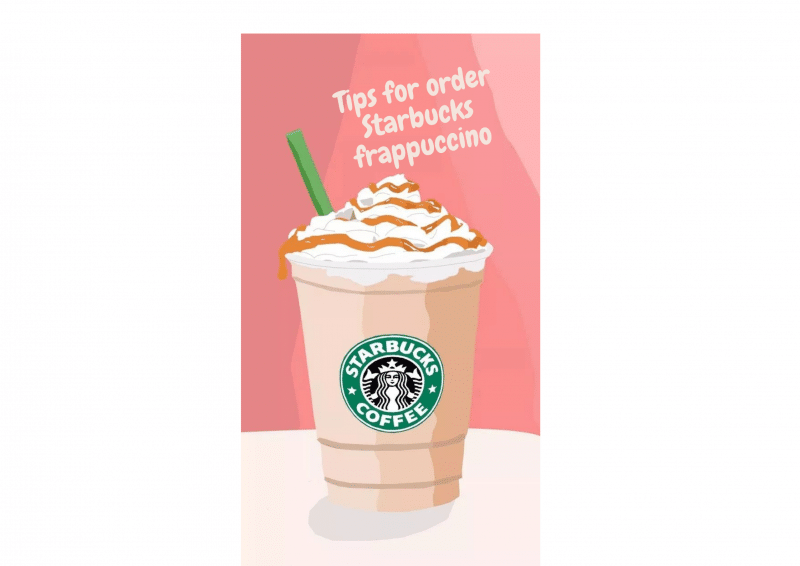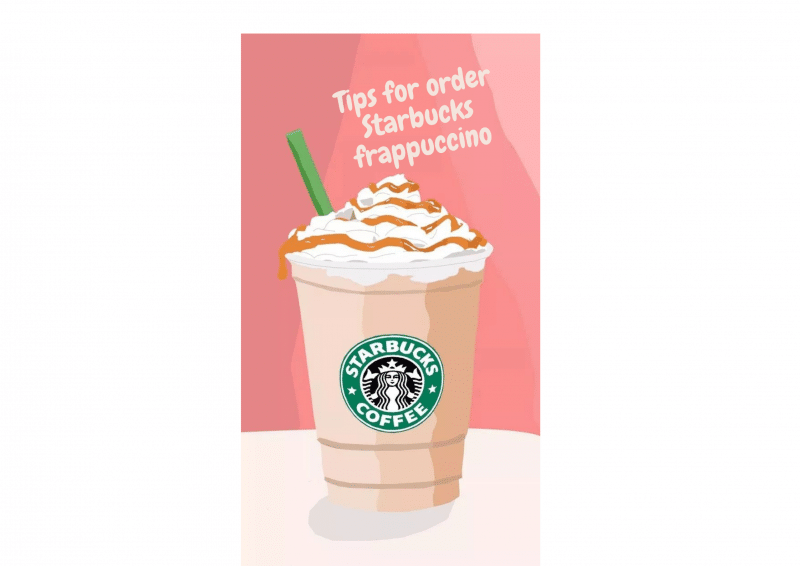 Sizes of beverages
There are Frappuccino in three sizes: tall (12 ounces), large (16 ounces), and ventilated (24 ounces). Starbucks offers between smaller (short with 8 ounces) and larger (with 30 ounces) cups, but only those three sizes can be purchased.
There is no sugar-free option
Every Frappuccino is made with a smooth milk-shake-like texture of the Frappuccino syrup. Because it contains sugar, a sugar-free Frappuccino cannot be requested.
Caffeine Options
Most Frappuccinos are coffee- and cream-based (no coffee). Coffee is available with decaffeinated coffee.
Make your Frappuccino lighter
Remove the whipped cream or request a few quantities to minimize calories. Reduce syrup pumps in order to reduce calories and sweetness. Since all Frappuccino is produced with whole milk, ask for 2% milk or non-milk milk (for example almond, soy, or cocoa milk).
Increase the caffeine content
To increase the caffeine content of your Frappuccino, add extra pumps of Frappuccino Roast (Starbucks instant coffee mix) or espresso.
Dairy-free
Replace your milk with plant-based milk like soy or oat and remove whipped cream, so that your Frappuccino is milk-free.
How Starbucks Frappuccino Defined the Millennials in 2023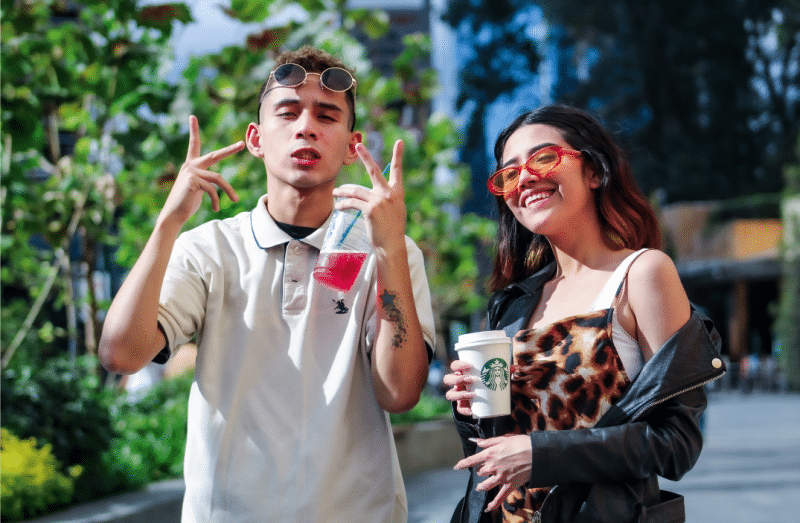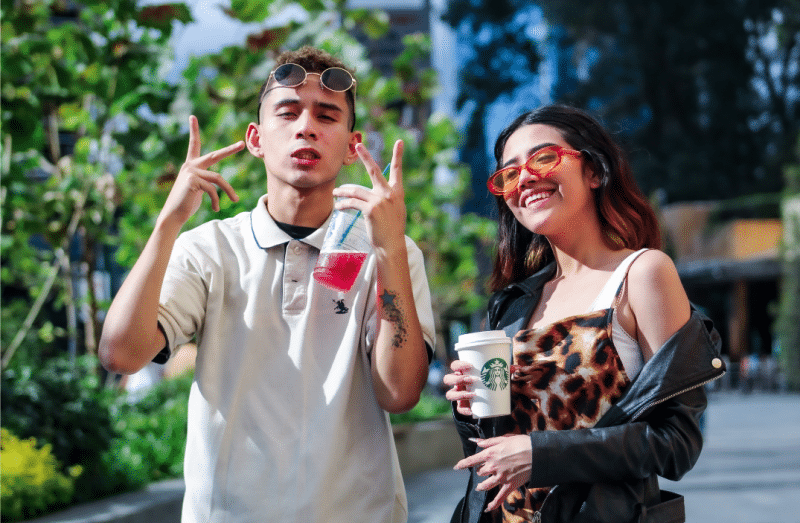 As the Frappucino gained popularity, several coffee shops and restaurants began to copy it and make their own variations. It's no coincidence that children born after the Frappuccinos introduction began to be exposed to and habituated to this energizing and revitalizing beverage.
The Starbucks Frappuccino deviates from the word frappe, which was the original name for this sort of blended drink. Even if it is not from the abundant coffee empire that is Starbucks, many people still refer to any blended coffee drink as a frappuccino. This iconic Seattle-based coffee chain's cold cult favorite has literally revolutionized the way the world thinks about the combination of ice, coffee, and milk.
As these kids grew older and the obsession with gluten-free, dairy-free, and vegan diets became more prevalent, we were increasingly aware that Frappuccinos, while wonderful, are absolutely brimming to the very top of the whipped cream-filled cap with sugar.
In fact, with 64 grams of sugar in a Grande size, the Caffè Vanilla Frappuccino has the most sugar in a single drink on the entire Starbucks menu. However, with our wallets firmly planted in the revenue of coffee shops everywhere and our caffeine addiction at an all-time high, young people desired their coffee fix without all of the sugar and fat that comes with drinking a frappuccino.
Frequently Asked Questions – FAQs
How many Frappuccinos are there in Starbucks?
Starbucks' official menu currently includes 20 Frappucino. The menu items, however, differ depending on which country or state you live in. Some countries have fewer than 20 items, while others have a greater number.
What is Starbucks Secret Menu?
The term "secret menu" refers to a drink that is not officially listed on the menu but has gained popularity as a mystery drink on the online platform. However, the secret menu is simply a drink that you can customize yourself; simply go to the barista and ask them to customize your drink according to your preferences.
Conclusion
To sum it all up, Starbucks got millennials obsessed with their frappuccino drinks, because they talked and walked at the same phase as millennials. Starbucks managed to include things that millennials love to indulge in, whether through their drinks or their company ethic.
References
Check out: Making Starbucks Drinks At Home | But Better By Joshua Weissman