Humans are curious beings, which is why we may easily become bored with anything. Everyone is on the search for something fresh, unique, and especially when it is trending. Those new discoveries are frequently a better, more customized version of what we currently have, which now you can try is a Keurig K supreme Plus coffee maker.
This also applies to our caffeine requirements: one day we are drinking Starbucks' special drip coffee, the next day we are trying out the new dalgona coffee craze, and the next day we are back to brewing instant coffee in our kitchen simply to get by.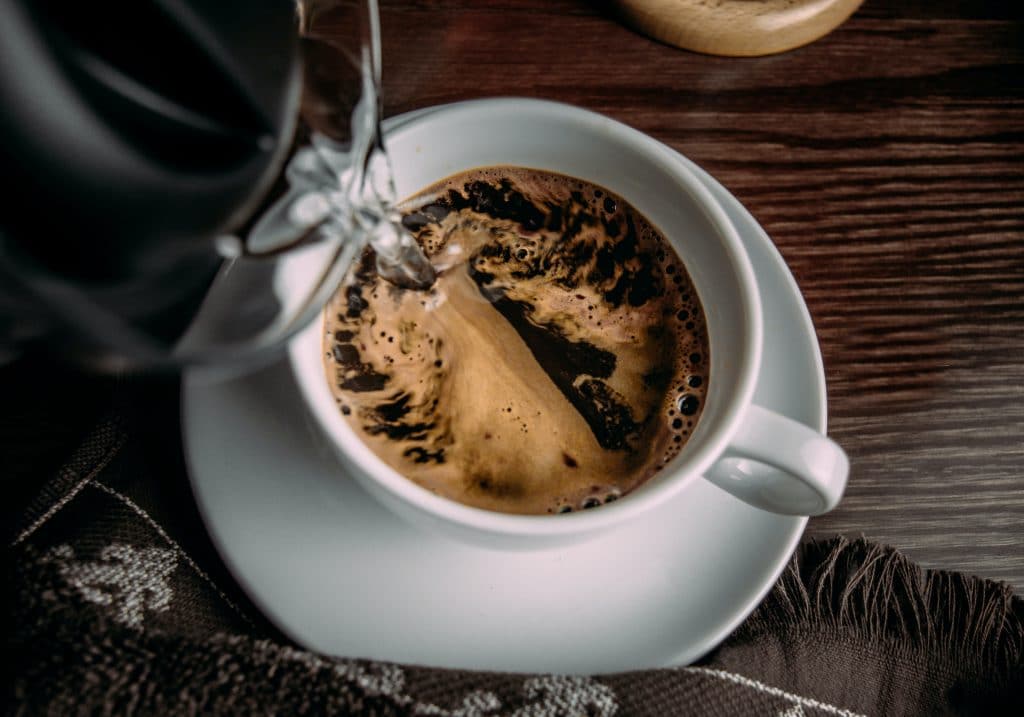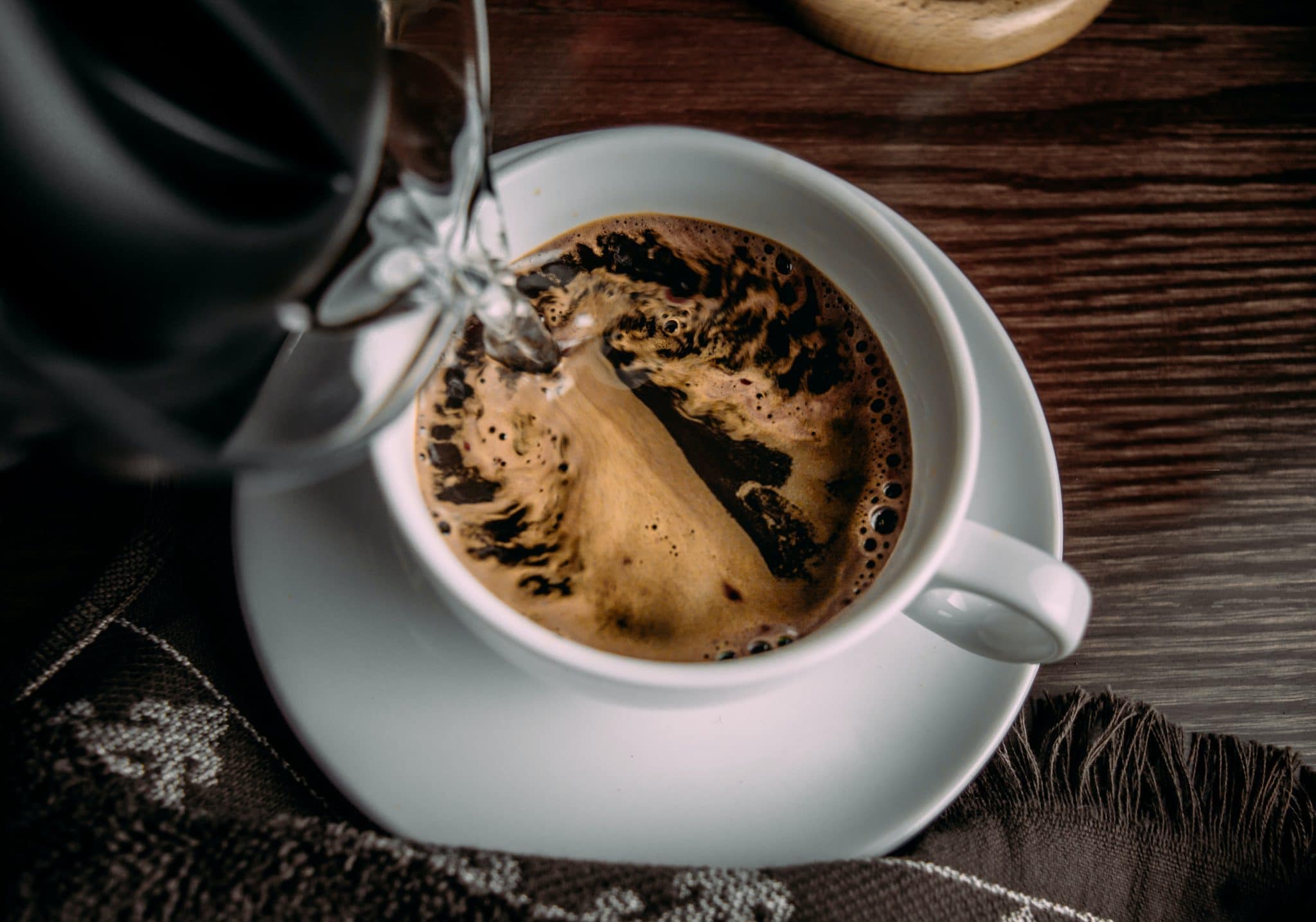 To start the day, many of us rely on a good cup of coffee. If you are still using an old-school coffee maker, however, that cup can be a letdown. With a brand new, state-of-the-art brewer with a plethora of personalization possibilities, Keurig hopes to transform many of its fans' mornings.
The K-Supreme Plus is the single-serve brewer from the new Keurig K-Supreme line released in 2020. The coffee maker aims to produce the perfect cup of coffee, and also boasts a small compact body that scores points with those having a small countertop space, a large water reservoir, and coffee options for any occasion.
In this post, we will go over everything you need to know about this coffee maker and see if it is the new perfect coffee machine for you.
Product Overview
Fash and fresh brew with multi-stream technology
Customize your cup from 3 strength and 3 temperature settings
Multiple brew sizes of 4, 6, 8, 10, or 12 oz. cup.
Removable water reservoir
Save individual brewing preferences for up to 3 users.
View Price on Amazon
Keurig K-Supreme Plus At A Glance
Key Feature
Material: Stainless steel
Capacity: 78 oz
Product dimension: 12.2" H x 8.3" W x 13.3" D
Digital display screen
Back to back brewing
Travel mug friendly up to 7" tall
Overall Editor's Rating: 4.4
Worth the money: 4.1
Feature and performance: 4.5
Coffee flavor: 4.4
Ease of use: 4.4
Things To Consider Before Buying Keurig K-Supreme Plus
First, let's talk a bit about the latest line from Keurig. Keurig has led the single-serve coffee maker industry in North America for years. With the debut of the K-Supreme coffee maker product range in 2020, it raised the bar even higher.
The line launched with the debut of two new coffee maker models, the K-Supreme and the K-Supreme Plus. Many lovers of k-cup pods have complained of them producing a watery and weak-tasting cup of coffee.
Despite their success, Keurig's K-Cup coffee machines have had this problem. Recent models of its machines, however, have promised to use MultiStream technology to address this.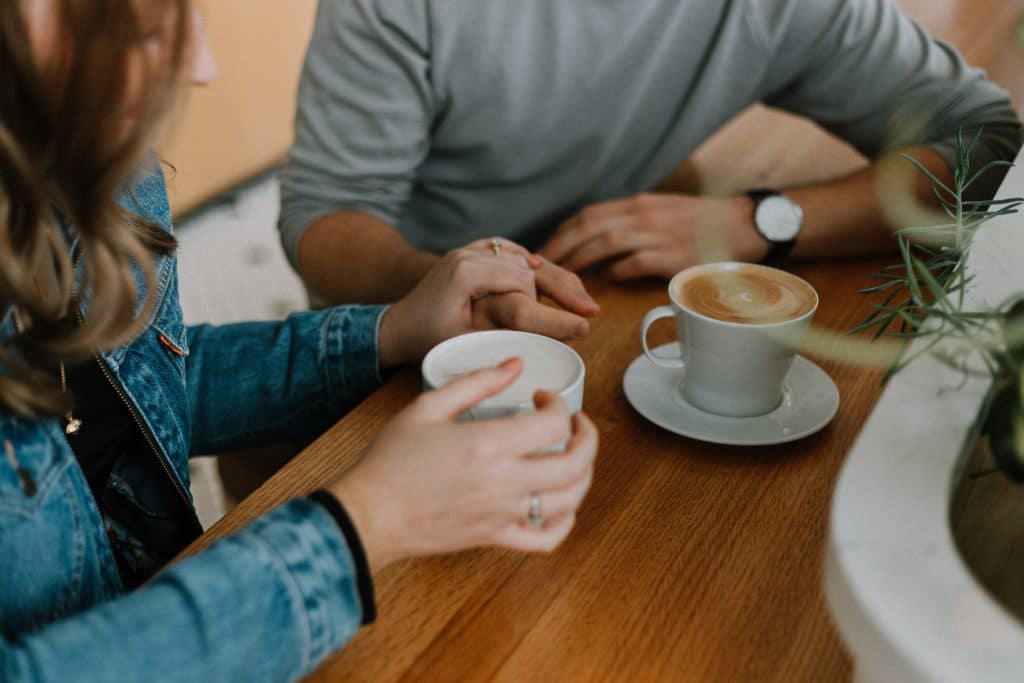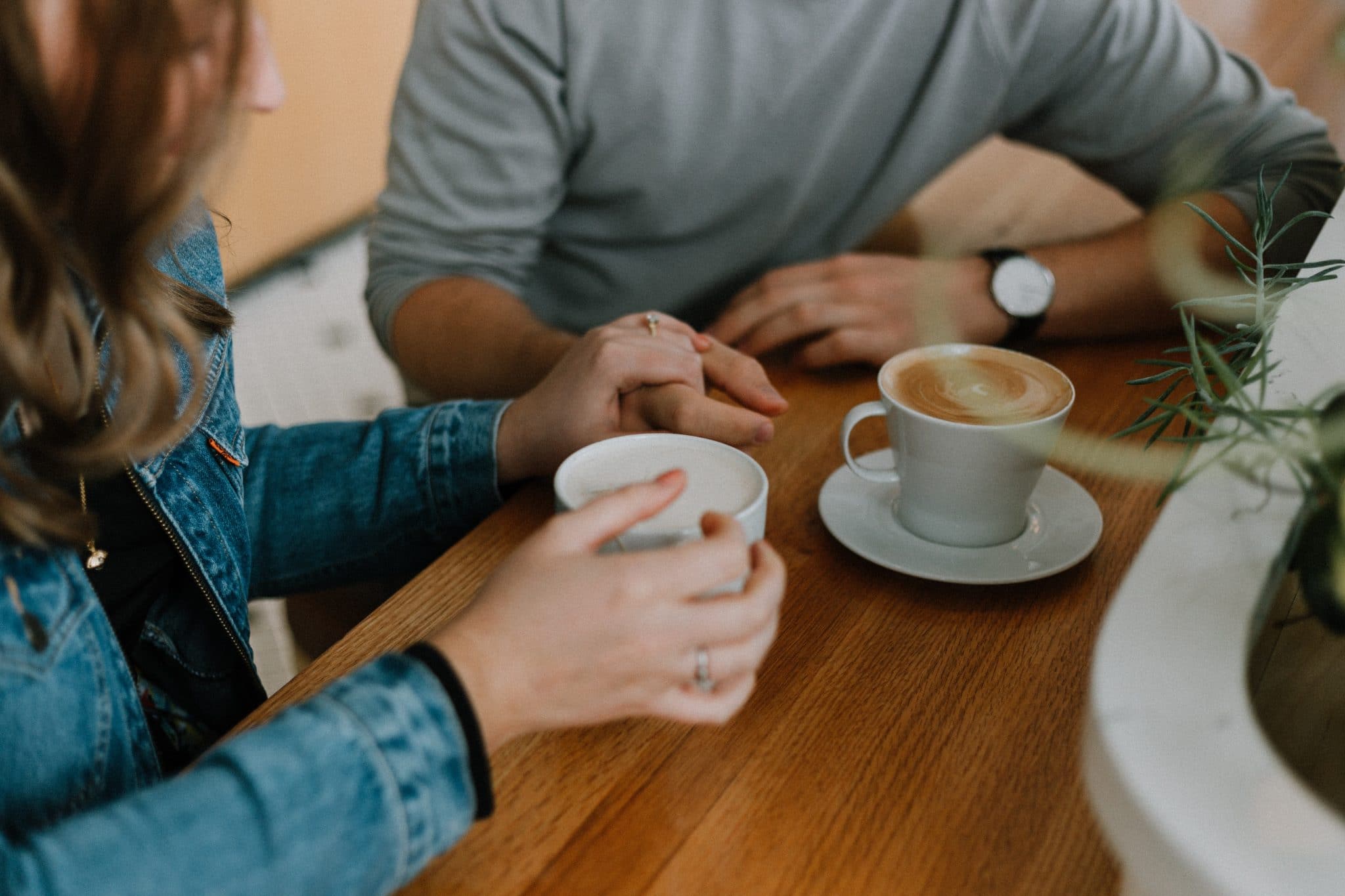 More than anything, the K-Supreme Plus brewer takes personalization to new heights, making it easier than ever to make the ideal cup every time. You may create a stronger, hotter cup or brew it hot over ice for a delightful iced coffee by selecting from three strength and temperature settings. This coffee machine also has programmable favorites, allowing up to three people to save their own brewing choices.
You may always enjoy 4, 6, 8, 10, or 12 oz cups of your morning coffee, tea, chocolate, and more. They can all be freshly brewed in minutes, no matter the brewing preference. Choose from hundreds of delicious K-Cup pod flavors or use the My K-Cup Universal Reusable Coffee Filter which is sold separately to brew your own ground coffee. 
The K-Supreme Plus coffee maker works with travel mugs and has a huge 78 oz detachable reservoir that makes refilling a breeze. It's a striking showstopper in any kitchen, with a modern digital display panel and a sleek stainless-steel metal casing.
Machine Design and Appearance
The Keurig K-Supreme Plus has a comfortable familiarity with its appearance. So, if you have been using Keurig coffee makers for a while, you will not be surprised by anything here. The machine looks similar to the Keurig K-Mini and K-Slim, however, the K-Supreme Plus has a larger water tank on the side. It is also smaller than the K-Elite or the K-Classic.
One feature of the Keurig K-Supreme Plus that stands out is its higher-end design. That is because the K-Supreme Plus has a stainless steel wrap on the outside, as opposed to the mostly plastic parts found on previous models.
In comparison to earlier Keurigs, the K-Supreme Plus features additional buttons on the top. Do not be frightened, though their number is still small enough to avoid any confusion. With five brew sizes, temperature and strength settings, three presets, and an over-ice mechanism, the buttons are arranged in a circle. There is also a digital display that shows the strength and temperature settings, which is really useful.
A water reservoir is located on the machine's left side, which can be removed using the handle for convenient refilling. The 78 oz removable reservoir enables you to brew up to nine cups before needing to replenish. Since the drip tray is removable, you may brew directly into a 7-inch travel cup.
Brewing Efficiency
The K-Supreme Plus gets hot faster than comparable Keurig machines. In reality, it only takes about 12 seconds from the time you press the start button until the coffee comes out of the machine. Meanwhile, as you would expect from a K-cup machine, the brewing time is quick. For normal strength coffees, it takes around a minute to brew, and a bit longer for stronger coffee drinks.
You can brew back-to-back coffees without having to reheat them because of the machine's rapid heating feature. This means you can save time while serving guests by not having to wait to make multiple cups of coffee.
The measurement of the brew is quite precise. For instance, if you choose 8 oz of coffee, it will be precisely measured. This level of precision is astounding.
Temperature Control Settings
Since temperature is one of the most important factors in extraction, various temperature settings will surely impact the flavor of the coffee. You can experiment with the three temperature settings until you find the one which delivers the flavor that is most pleasing to your palette.
Also, regardless of flavor, some individuals enjoy extremely hot coffee, while others prefer it at a cooler temperature, so you have more options. Non-coffee drinkers can have a more wonderful cup of hot chocolate, cocoa, chai Latte, or any other hot beverage.
Coffee Strength Selection Settings
A coffee strength adjustment is available on the control panel of the K-Supreme Plus. In the bold setting, it reduces the water flow, ensuring more time is available between the water and the grounds in the pod for better extraction.
The Keurig K-Supreme Plus will prepare an 8 oz cup of coffee in around 2 minutes on the extra bold level, and a minute and a half on the other settings. This model takes longer to brew than some of the earlier versions. However, we do not think the extra time of waiting is a terrible thing because K-Cup coffee has a reputation for being excessively watery and weak. The extra brewing time eliminates this problem.
Selecting Different Cup Sizes
You can adjust the brew size depending on the K-Cup you're using. The K-Supreme Plus comes in five different brew sizes: 4, 6, 8, 10, and 12 oz. Simply press the button on the controlled display to select the one you want.
Quality of Coffee Produced
K-Cup coffee is a time-saving and convenient option. Many coffee lovers, however, believe that the flavor is often inferior to that of other drip coffee machines or hand brewing methods.
Keurig believes it has overcome this problem with its MultiStream technology, which uses five water jets instead of one to puncture the cap of the K-Cup and fill it with water. If you want to use your own ground coffee instead of K-cup pods, make sure to get the most recent universal reusable coffee filter with 5 openings on the lid.
Iced Coffee Function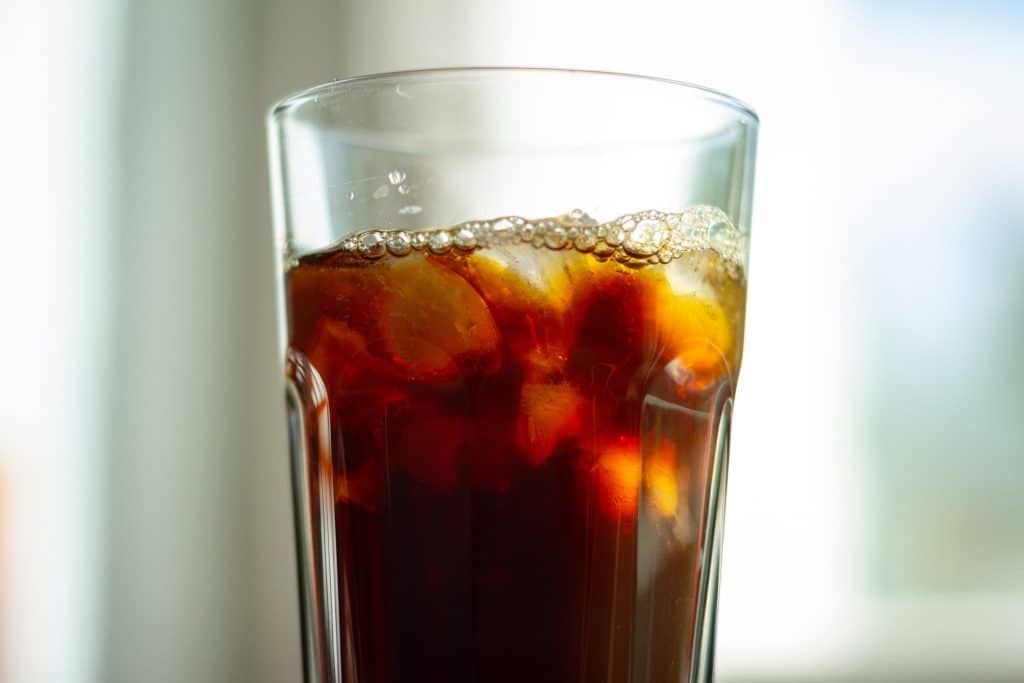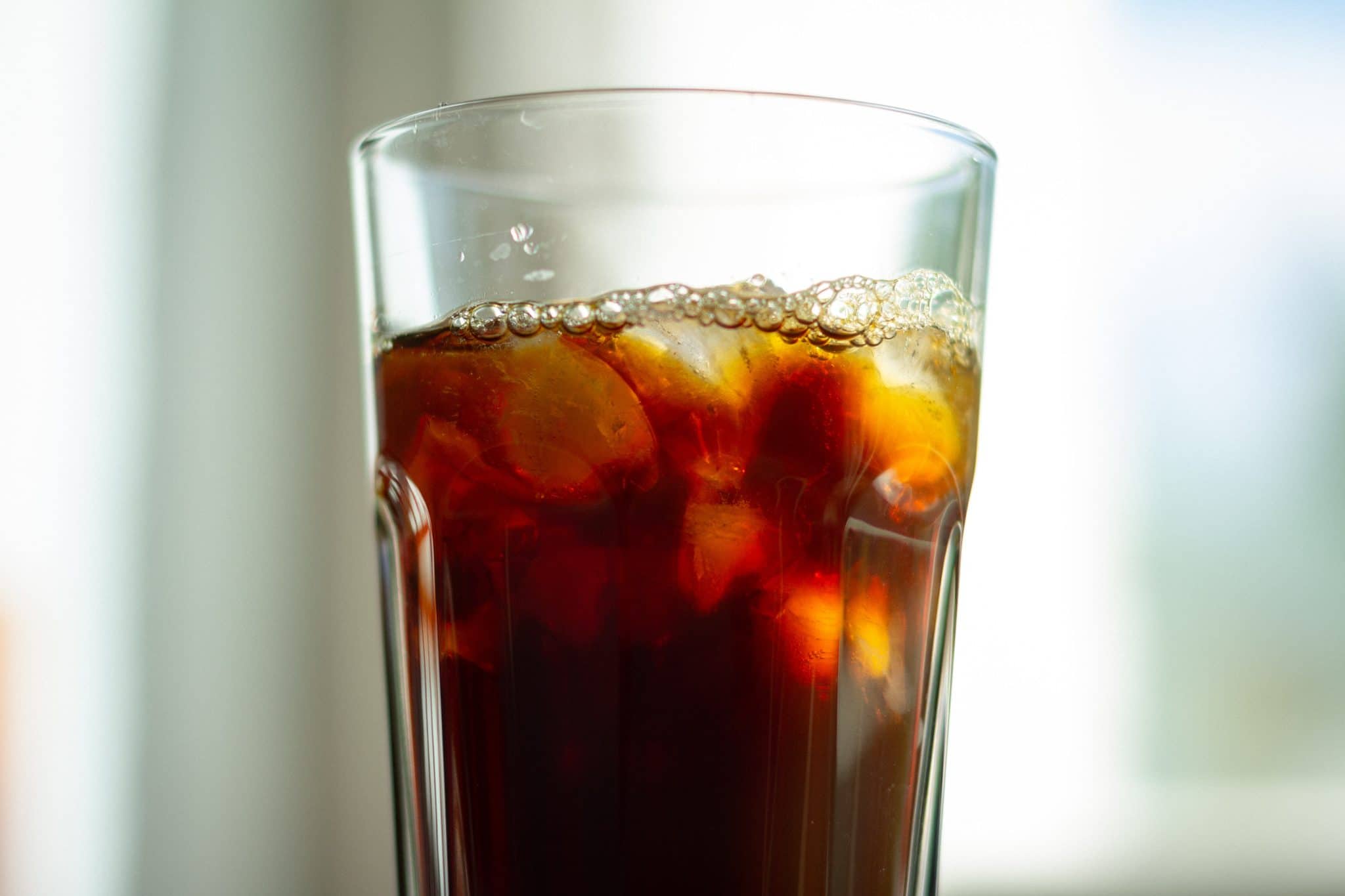 The over-ice capability is available on both the K-Supreme Plus and the less expensive variant. If you choose this option, the machine will produce a stronger cup of coffee. When hot coffee reaches the ice cubes, they melt, diluting the coffee. As a result, to ensure that the pleasant iced coffee is as strong as hot coffee, the machine brews iced coffee for a bit longer to provide more contact time.
Individual Brewing Preference Setting
The Keurig K-Supreme Plus has three preset options, which the K-Supreme does not have. This is useful if you are catering to folks who have a variety of tastes. So, although you may love 8 oz of hot, strong coffee, your partner may prefer 10 oz of plain brewed coffee. That is where presets come in, allowing you to save your own personal brewing preferences to meet a variety of needs.
Different brew options for different K-Cups are also available. So you might already have a dark roast K-Cup that's strong enough for you. In that situation, the usual strength brew setting will suffice. However, you might have another medium-roasted coffee that you'd want to drink in a smaller cup because it's stronger. You can set them separately using the presets.
With the Keurig K-Supreme Plus Single Serve coffee machine, you can take your coffee to new levels. The MultiStream Technology in the K-Supreme Plus coffee machine is an exciting new approach to more equally soak the coffee grounds in every K-Cup capsule. This method captures all of the flavor and aroma, ensuring a rich, tasty experience from start to finish.
Keurig K-Supreme Plus Coffee Maker Wrap Up
What We Like:
Ideal for individuals with little counter space
Programmable settings to save up to 3 individual brewing preferences
MultiStream Technology prevents weak and watery coffee
What We Don't Like:
The water tank can only be placed on the side of the machine
Reports of a defective product
FAQs – Your Top Questions, Answered!
What Is So Special About The K-Supreme Line?
The debut of the MultiStream technology is the most significant difference from the Keurig K-Supreme range. The K-Supreme coffee machine's MultiStream Technology is a revolutionary new way to evenly soak the coffee grounds in each K-Cup pod.
It utilizes five jets of water instead of one to help with uniform saturation of the coffee grounds for improved extraction and a tasty cup of coffee. This approach extracts every last drop of flavor and aroma from your K-Cup pod, resulting in a rich, flavorful cup of coffee every time.
What Is The Difference Between the K-Supreme and K-Supreme Plus?
The K-Supreme Plus features a 78-ounce reservoir, a stainless steel metal wrap, a 4 oz extra cup, programmable settings, and temperature control settings. It is, however, more expensive. The Keurig K-Supreme Plus has a lot more features than the K-Supreme, but it starts at a higher price.
Who Should Own A K-Supreme Plus?
The K-Supreme is perfect for singles or small families looking for a premium coffee experience while still keeping the simplicity of K-cup coffee pods. Keurig machines are perfect for generating a few different individual cups of coffee throughout the day, which makes them very useful for singles or couples.
Is The Keurig K Supreme A Wise Purchase?
To put it frankly, yes. The long answer will rely on multi-stream technology if it is significant to you. It is a terrific feature for coffee lovers who wish to improve the quality of their k-cup pods. Keep in mind that it is more expensive than some of the other Keurig alternatives with fewer features.
Is The Keurig Supreme Really A Better Coffee Maker?
Some people will detect a flavor difference with the K-Supreme Plus, while others will not. People adore the aesthetic and design and prefer it to most other Keurigs just because of it. With the exception of a few unusual features, it has everything you could want in a dependable single-cup coffee maker and is ideal for the job.
The Verdict: Is Keurig K-Supreme Plus For You?
This Product Is For You If:
You need ultimate convenience for your brewing experience. The Keurig K-Supreme and K-Supreme Plus are both excellent buys and major upgrades over prior Keurig models. Furthermore, they accomplish this while being simple to use and maintain. Furthermore, both machines use MultiStream technology to provide a sweeter, more aromatic cup of coffee than prior models.
This Product Is Not For You If:
Your budget doesn't allow it. But if your budget does, we think it is a great way to have delicious, easy coffee. We believe the K-Supreme Plus is the best value for money, as it includes a variety of essential extra functions such as presets, strength, and temperature controls. It certainly looks the part, with a stainless steel shell that replaces the K-mostly Supreme's plastic exterior.
The K-Supreme Plus is an outstanding k-cup coffee maker that provides hassle-free brewing while solving some of the quality issues that prior K-Cup models had with their coffee.
References
Youtube Video