Do you enjoy the daily taste of a delicious cafe-brewed cup of coffee, but your life is so hectic that a trip to your local barista is out of the question? Perhaps you want quick but flavorful coffee on the go while working or studying all night? Or maybe you are just looking for the convenience of a good cup of coffee from the comfort of your own home? So, have you considered choosing the Keurig K-Duo Plus Plus?
Thanks to the great coffee machines for home use available these days, you can enjoy delicious coffee with ease. And if you like coffee, you have probably heard of Keurig. Most people's first choice for home brewing machines is this brand.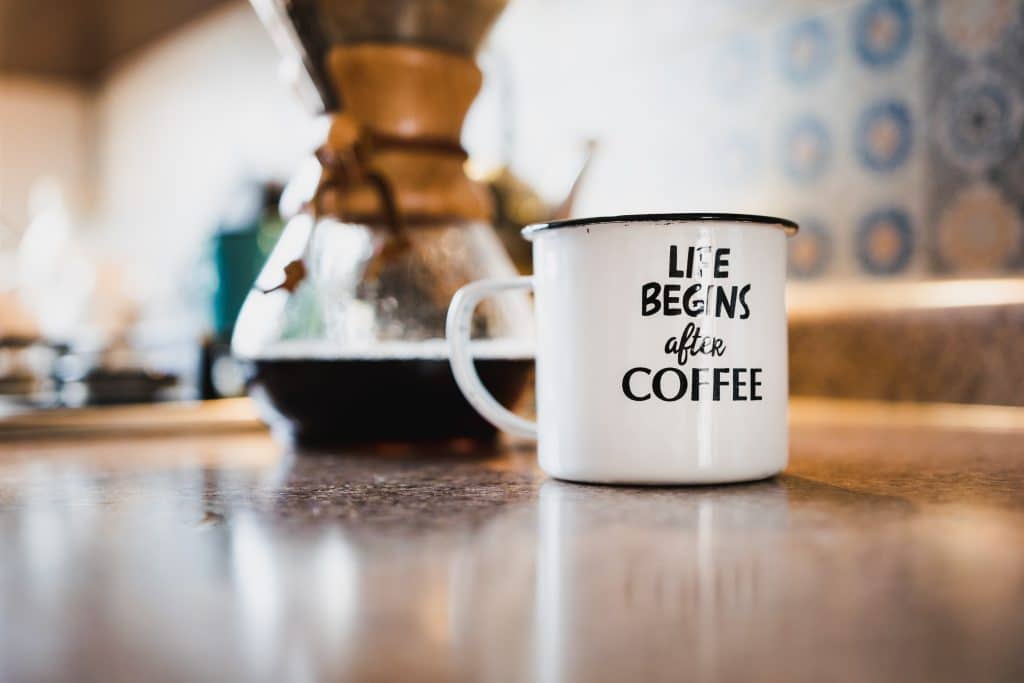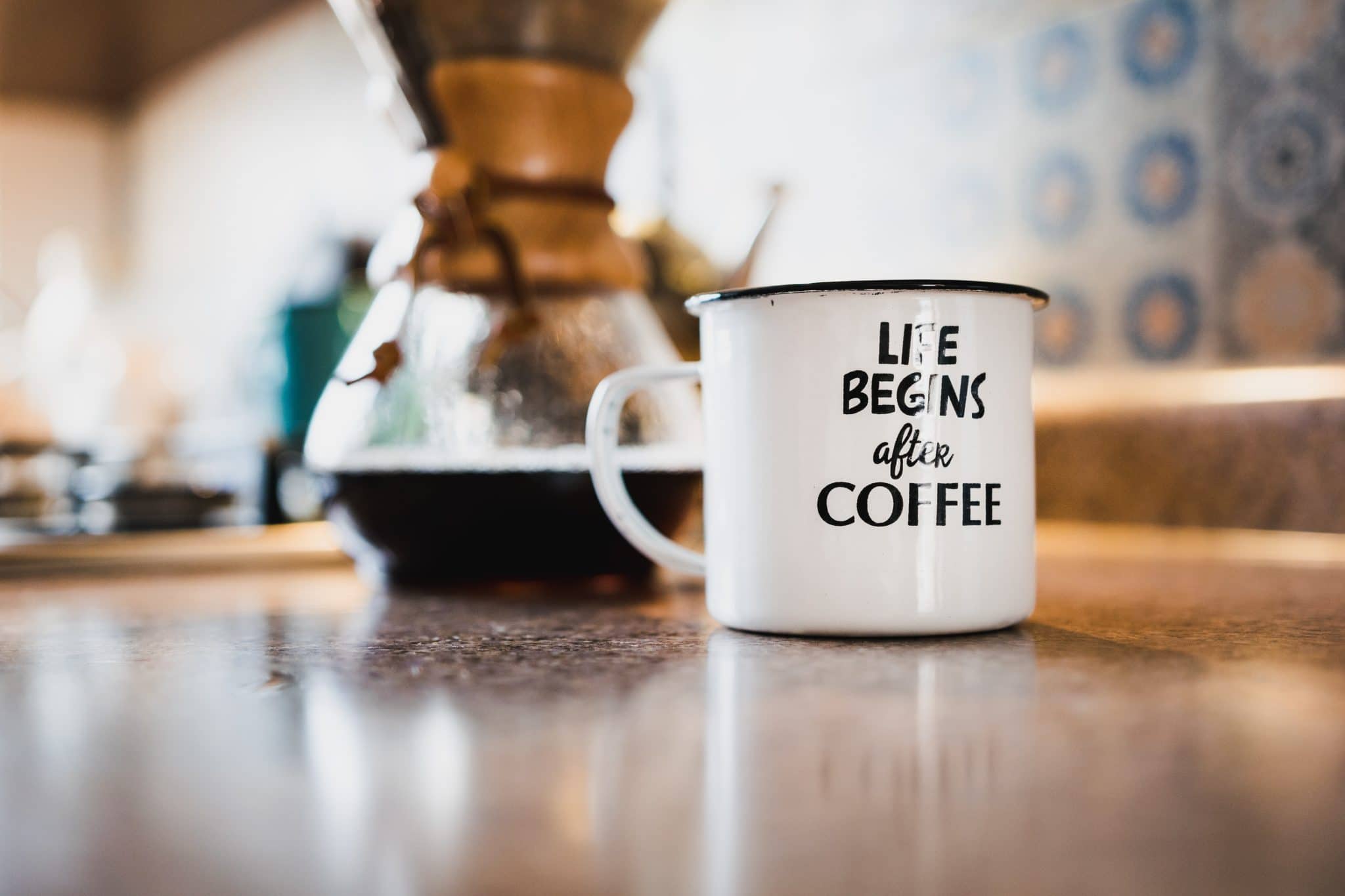 Whether you have a large family or enjoy entertaining, a coffee machine that really only brews basic black coffee makes it difficult to please everyone. People's tastes have greatly expanded, and they want options.
As a result, some of the most recent coffee makers include extra features such as the ability to make single and multiple servings, pull espresso shots, and even steam milk. The Keurig K-Duo Plus Single Serve & Carafe Coffee Maker is one example of a multi-functional appliance.
Continue reading to see our unbiased review to see if the Keurig K-Duo Plus coffee maker is right for you.
Product Overview
Brew a single cup of coffee or an entire carafe of coffee
Small and fits snuggly on the countertop
Programmable auto-brew function
Adjustable water tank
Easy to clean and use
View Price on Amazon
Keurig K-Duo Plus Coffee Maker At A Glance
Key Feature
Material: Stainless Steel
Brand: Keurig
Color: Black
Water Reservoir: 60 oz
Human Interface Input: Buttons
Brews 4 sizes for single brews (6, 8, 10, or 12 oz cups) and carafe brews (6, 8, 10, or 12 cups)
Overall Editor's Rating: 86%
Money's worth: 90%
Feature and performance: 90%
Coffee flavor: 80%
Ease of use: 85%
Things To Consider Before Buying A Keurig K-Duo Plus
One of the best things about Keurig coffee makers is that you may prepare any hot beverage you want at home, including coffee, tea, hot chocolate, and so on. By making a cup and a carafe of your favorite varieties using both K-Cup pods and ground coffee, this versatile brewer gives you the best of both worlds.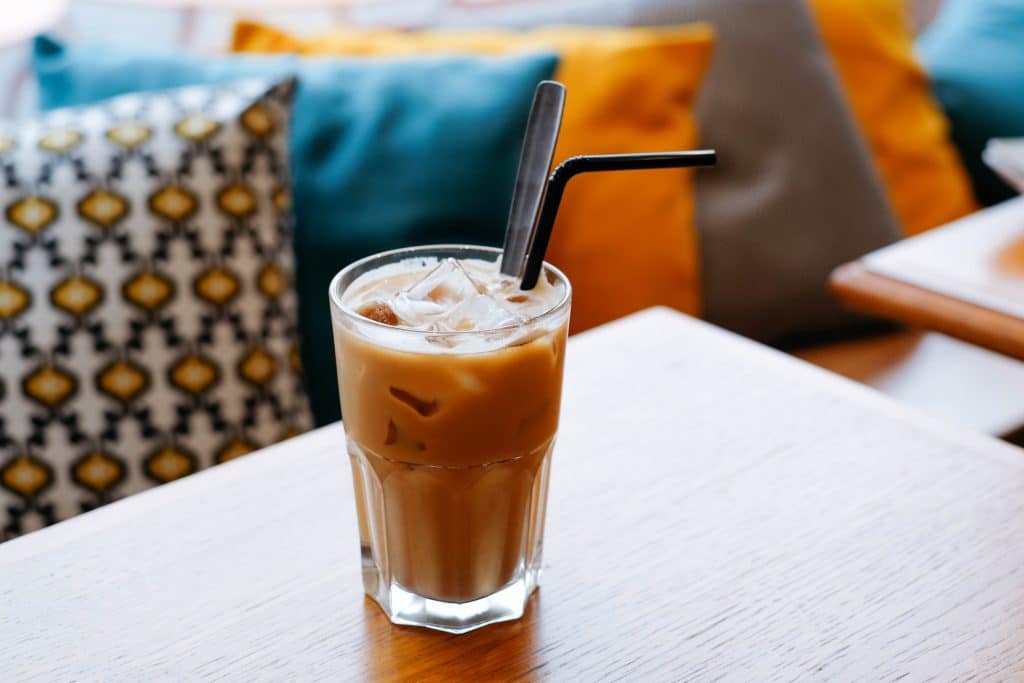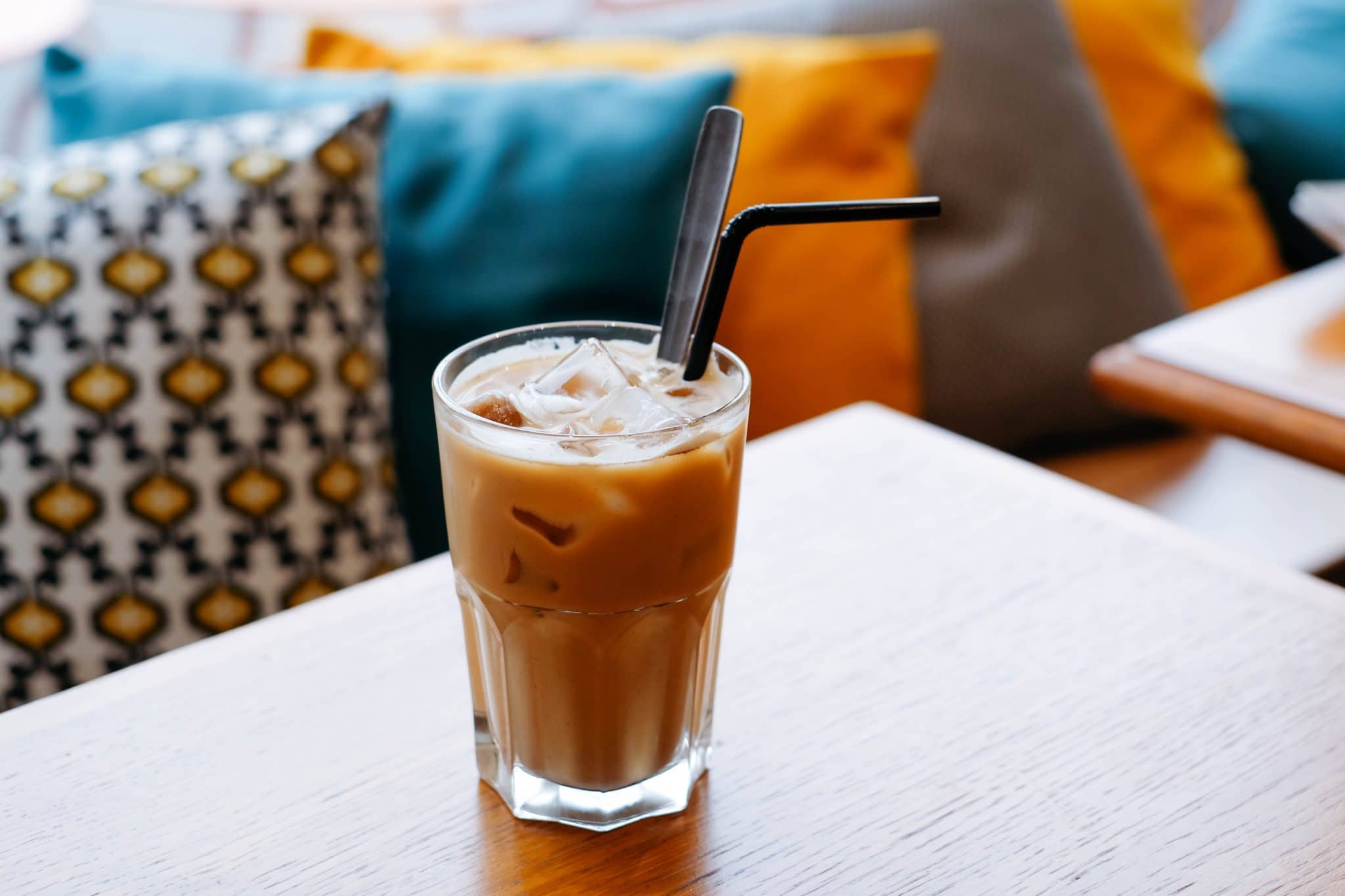 Small Compact Design
The Keurig K-Duo Plus boasts a stylish stainless steel body with a matte black finish that would look great in any kitchen. In addition, it is also more resilient than plastic-based machinery.
The K-Duo Plus is already a thinner coffee maker than the K-Duo, but the multi-position water reservoir moves to face the machine's left, right, or back. As a result, it is a lot more versatile.
Thermal Carafe
The 12-cup thermal coffee carafe is more durable and practical than a glass coffee carafe. Indeed, without the use of a heating plate, the stainless steel carafe can maintain up to 12 cups of hot liquid piping hot for up to 2 hours.
A thermal carafe is both more attractive and more useful than a glass carafe. Moreover, this coffee maker is far more simple than other machines, including the Keurig K-Duo, because it uses the same filter for numerous brew sizes.
Programmable Smart Machine
Everything is ready at the press of a button on the K-Duo Plus, which is why it is called a smart machine. Furthermore, it can also be programmed, saving you a lot of time in the morning rush. As you can program the machine to brew at any time up to 24 hours ahead of time. That way, while you are busy with your usual routine, you will have a fresh cup or a whole carafe of coffee already brewed waiting for you.
Pause & Pour Function
If you are making a pot of coffee and cannot wait to enjoy a cup, use the Pause & Pour function. This will pause the coffee maker for 20 seconds in the middle of brewing, allowing you to pour a cup of coffee from the carafe before it resumes.
Adjustable Water Reservoir
This coffee maker boasts an adjustable water reservoir. Hence, it means that you can either position the base of the water reservoir, the back, left, or right of the machine to change up where the reservoir would live on the machine. This key detail in the design of the Keurig K-Duo Plus is quite unique and ingenious because it allows customization to maximize counter space.
Brew Sizes
For single-cup brewing, the Keurig K-Duo Plus offers 6, 8, 10, or 12 oz cups. Yer, for carafe brewing, choose from 6, 8, 10, or 12 cups.
Therefore, the choices you make will appear on a digital screen with a clock setting once you have made them. The K-Cup pod storage is on the back of the machine, while the typical drip coffee filter is on the front of the K-Duo Plus.
Keurig K-Duo Plus Wrap Up
What We Like
For those who want a stronger cup of coffee, there is a strong brew option for single-serve cups
The Keurig K-Duo Plus adjustable water reservoir is great for those with a small kitchen since you can customize the space the machine will take-up
There are multiple brew sizes available for both single-serve and carafe, perfect for entertaining guests
You can effortlessly set the carafe to auto-brew, ensuring that you always have freshly brewed coffee
What We Do Not Like
The Keurig K-Duo Plus requires regular cleaning
The parts are not dishwasher friendly
It is a bit on the pricier side of the coffee machines available on the market
A user guide is not included in the package
FAQs – Your Top Questions, Answered!
Are the K-Duo and the K-Duo Plus different?
The K-Duo's water tank is fixed and the single brew and carafe brewing features are separated by two sides. It also has a glass carafe for brewing carafe coffee and a heating plate to keep drinks warm.
There is no need for a heating plate with the K-Duo Plus because it features a thermal carafe. It keeps the freshly brewed coffee hot for two hours, though many users say it lasts far longer. The pivot design of the K-Duo Plus helps to place the 60 oz reservoir to the right, left, or back.
How does Keurig K-Duo Plus work?
Fill the water reservoir to the max fill line, add your coffee grinds to the filter basket that is located in the filter basket drawer on the top of the machine, close the filter basket drawer, and place the carafe on the drip tray to brew a pot of coffee. Select the "Carafe" button followed by the selected brew size after turning on the machine through the "Power" button. Thus, the coffee is done when the brew indicator light is no longer glowing.
Who is the Keurig K-Duo Plus made for?
For coffee enthusiasts who desire a variety of alternatives, the Keurig K-Duo is ideal. Unlike standard coffee makers, this versatile brewer can create a single cup or a whole pot of coffee. Hence, the Duo is unique among Keurig models in that it contains two coffee makers in one unit.
Does Keurig K-Duo Plus use regular K-cups?
All normal k cups, including the Keurig brand and others, are compatible with the Keurig K-Duo Plus. K-Cup pods come in a variety of flavors, not just coffee. You can also enjoy different beverages, such as hot chocolate or hot apple cider, depending on the pod you choose.
Is the Keurig K-Duo Plus worth the money?
If you want to switch between drip and single-serve coffee, the K-Duo Plus is a unique choice to consider. Buying a single machine that can brew both types of coffee is better than buying two separate machines. When deciding whether or not this purchase is beneficial, consider how much coffee you drink. Another alternative is the Keurig K-Duo Plus if you can spare counter space.
Do I have to clean the machine?
You should descale your coffee maker on a regular basis to keep it in good working order. Descaling includes putting a descaling solution in the machine and flowing it through it like water. The purpose of this technique is to remove any build-up that has accumulated inside the coffee maker. On top of descaling your maker on a regular schedule, you will need to clean the Keurig Needle. 
Is the Keurig K-Duo Plus energy-saving?
With an auto-off feature for the brewer, it is also environmentally friendly. The brewer will automatically turn off 5 minutes after the last single cup has been brewed.
Does it have a warranty?
All Keurig items come with a one-year warranty. This warranty covers defects in materials and workmanship if your Keurig is used in a normal home setting. It lasts a year from the date you purchased the machine.
What are the flaws with the Keurig K-Duo Plus?
The Keurig K-Duo Plus, according to various sources, may have some issues. Some consumers have discovered that their machine does not regularly brew coffee. Furthermore, coffee periodically overflows and fills the drip tray or pours onto the surface. The majority of the reported faults appear to be related to the drip coffee side of the machine.
What distinguishes the Keurig K-Duo Plus from other coffee makers?
The Keurig K-Duo Plus coffee maker is a one-of-a-kind machine. With most coffee makers, you can only produce one type of coffee. This one, on the other hand, provides you with a variety of possibilities. It is perfect for individual use or for making a full carafe of coffee for a group of people. The thermal carafe will keep the coffee warm for up to two hours after it is brewed.
The Verdict: Is Keurig K-Duo Plus For You?
This Product Is For You If:
You drink a lot of coffee and always need to have some already brewed coffee on hand.
If you have little counter space to spare for a coffee machine.
You need an easy-to-use and foolproof coffee machine.
This Product Is Not For You If:
You do not want to spend much on a coffee maker. 
If you want to make espressos at home. 
You are picky about the type of coffee grounds used. 
References
Youtube Video