When it comes to coffee grinders, the best is needed to make the best out of the coffee beans. That's because people spend their hard-earned money to produce the best cups of coffee. Of course, there are a number of types of grinders that they can choose from based on their personal preferences. That is when Niche Zero Grinder grinders come into the picture.
The electric coffee grinder is now one of the most helpful companions for coffee lovers and baristas to enjoy the process and appreciate the features that it offers. Thus, there are reasons why people trust Niche Zero grinder to be their assistant and fulfill their need for delicious brews.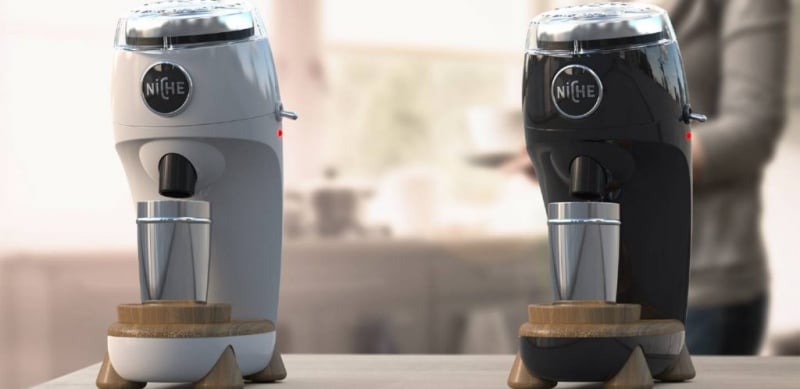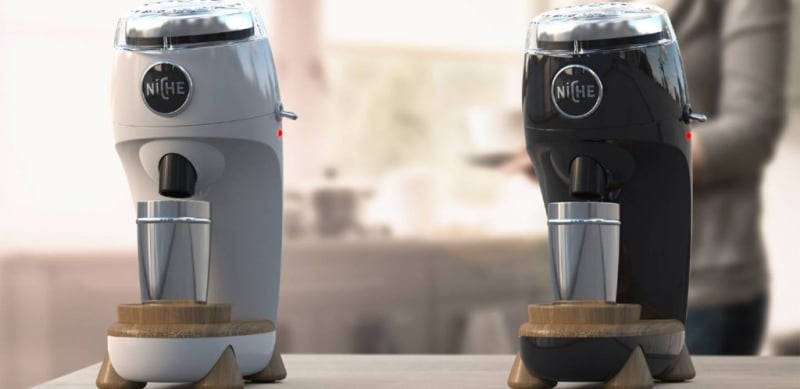 There are many characteristics of Niche Zero that some people still have not been introduced to yet. Therefore, this is the best opportunity in finding out about this newest innovation. 
What is Niche Zero Grinder?
Let's go through a rundown on this special grinder. Unlike most coffee grinders, Niche zero is a promising electric grinder that is worth its price. This 63mm conical burrs grinder will let out the same amount of coffee grounds as the beans that you grind.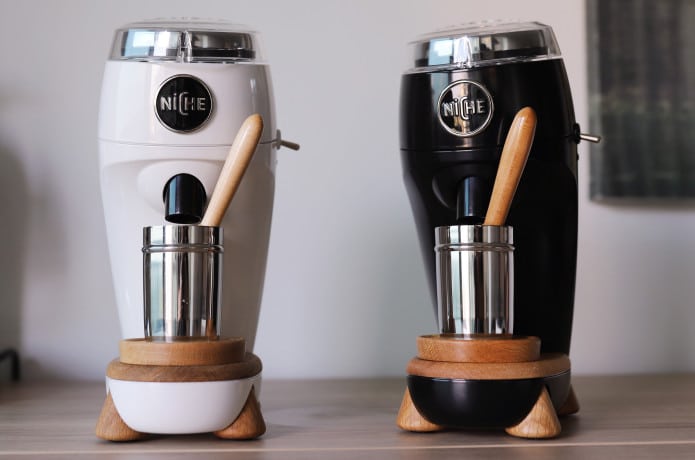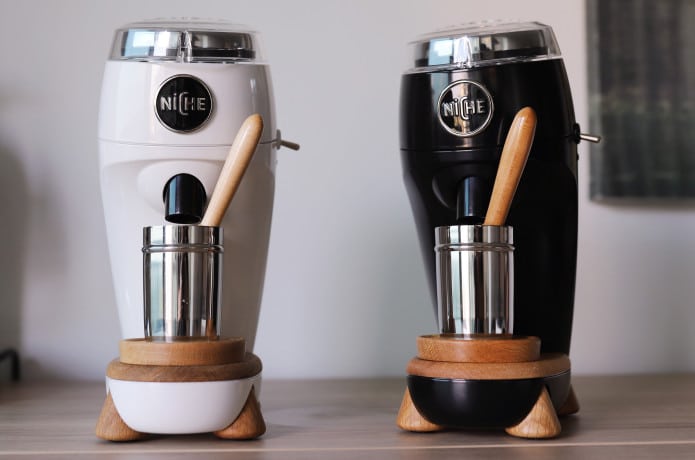 The design is nicely built and eye-catching. It gives off the old-school vibe to it that complements its whole character of a functional electric grinder. It currently comes in two colors which are black and white.
The switch is nicely placed in the area that is visible to eyes. This unique shape is similar to switches that have been seen on old school machines we have seen in movies and pop culture. It is overall suitable for all people while also featuring an artsy display for those who are passionate about styles and aesthetics. 
It comes with various useful features that will help users produce their tasty and quality brews easily. The one-switch operation clears out complications when it comes to controlling the machine. The safety lid prevents the beans from excessive spitting and preserves the quality of the beans. The grinding cup helps collect the ground effortlessly and the wooden bottom stand of the grind cup helps show off the amazing detail.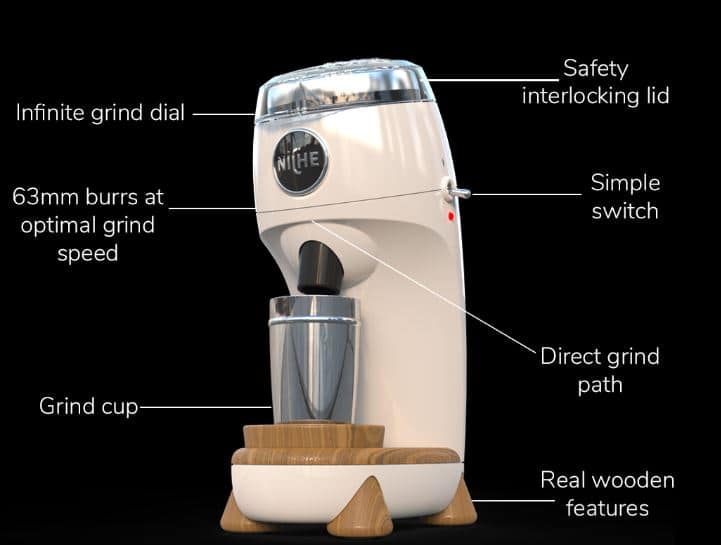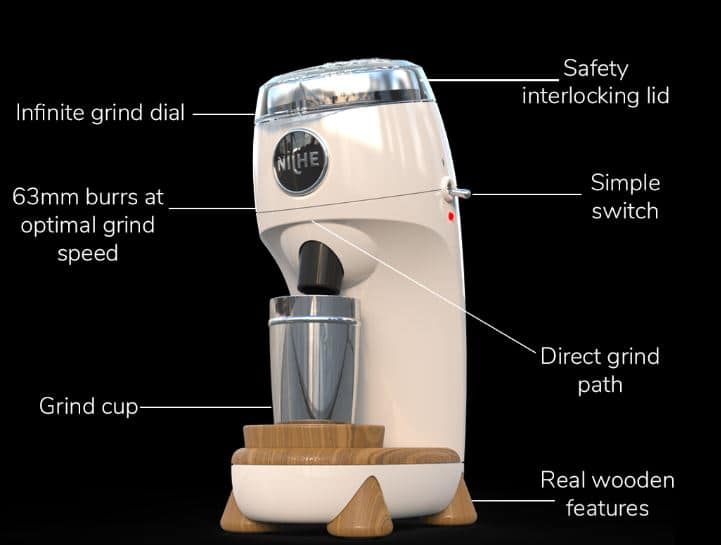 For the grind setting, it is quite easy to adjust and control by spinning the grind adjustment point to your preferred grind setting. Basically, it produces the best of the ground size you need to brew your favorite coffee no matter if it is espresso, cold brew, cappuccino, french press, and more. 
The clear setting labels have been engraved to make it easier for people to control and function the machine properly. This feature makes the best out of this piece of quality equipment. 
What makes people choose electric grinder over manual grinder?
Both types of grinder have their own appeal. However, people will always choose the one that is able to satisfy them the most. As technology has paved many ways for people to make their daily routine easier, the electric grinder has been one of the generous help for coffee lovers all around the world.
The electric grinders can produce the best coffee grounds in only just a short period of time. Perfect for people who have to deal with rush hour in their commuting routine to work, school, or more. You only have to pour your beans of choice in and let the grinder do the work for you. You can sit back and enjoy your extra time while waiting for your fresh grounds to be let out. Otherwise, you can use that extra time to do something else.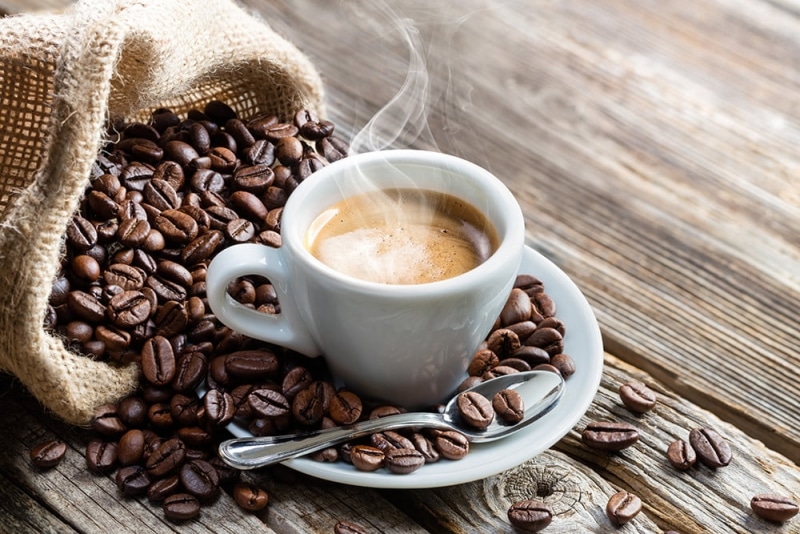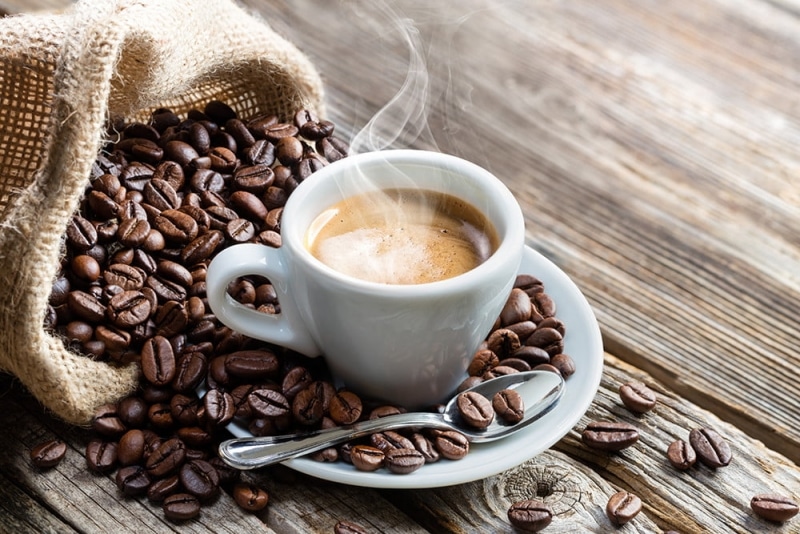 The speed of the electric grinder is better compared to the manual type that requires you to use your own energy to grind the beans. Moreover, an electric grinder is better at dealing with large portions. You can grind a larger amount of beans, unlike the manual one due to the storage capacity.
Furthermore, the various grind settings on the electric grinder are far more superior. With such grind settings, you can grind the exact consistency of the ground that you want from coarse to fine to make the best cup of coffee without putting much effort into it.
Manual grinders are still being used by a number of people all over the world. This is due to the characteristics that people see in the manual type which somehow the electric types lack. Those elements such as cranking noise, the size of some grinder that makes it portable, and the overall price.
Both types have their pros and cons that will continue to contradict each other to the end of the day. But that doesn't mean they devalue each other based on those lacks. They compliment and make up for each point that the other side doesn't have.
Based on these facts, to choose the right grinder that fits into your ideal, needs, and style the most, you need to look at all options that are available. Also, remember to analyze all the information gather to pick the best one that appeals to you the most.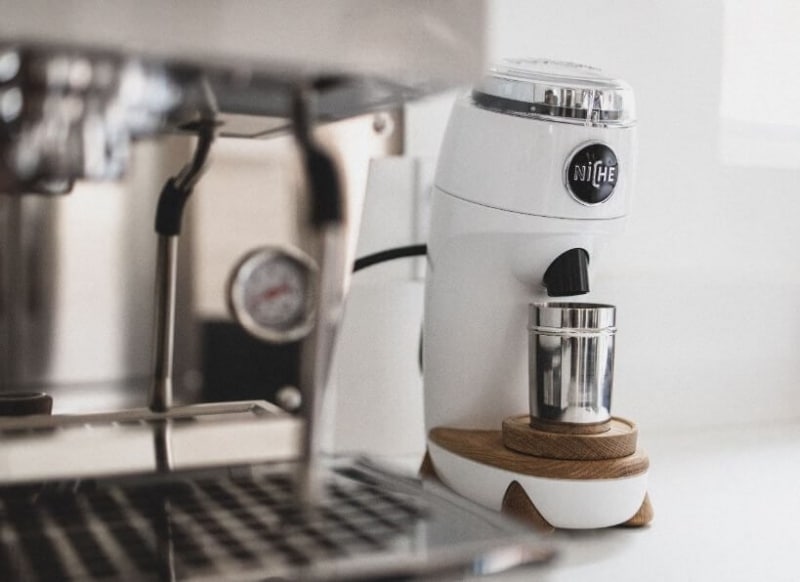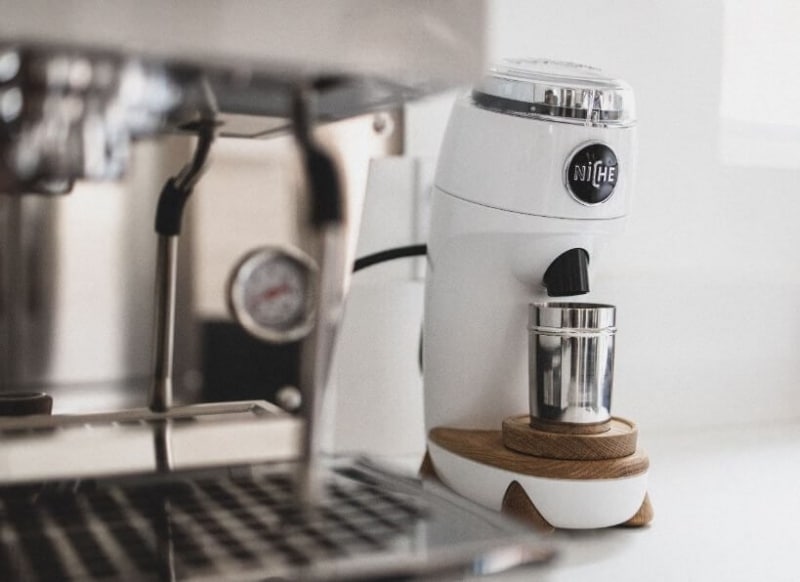 Not only is it convenient, but it is also stylish and aesthetically pleasing. Electric grinder when sitting on kitchen's counter, at a coffee shop's brewing or office space can be a beautiful piece of aesthetic equipment that captures people's eyes and brings them the comfort of warm and freshly made coffee whenever they like.
What is it like to own a Niche Zero Grinder?
There is nothing better than waking up in the morning to a delicious rich aromatic cup of coffee before walking into the productive days of your life. Not only is it refreshing for your mind and body, but it also delivers just enough caffeine and boosts your energy so that you stay in a good mood all day.
Niche Zero grinder has the capability to grant you that perfect cup of coffee. It is, in fact, one of the greatest innovations in the coffee-making world. It has the ability to grind your precious coffee beans into the ground consistency of your liking from coarse to fine. Doing so allows you to brew your favorite brews any time you like from espresso to french press.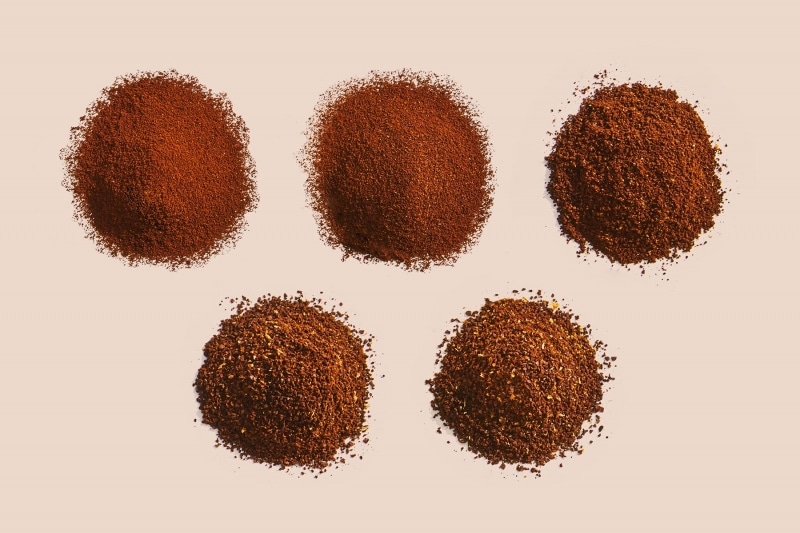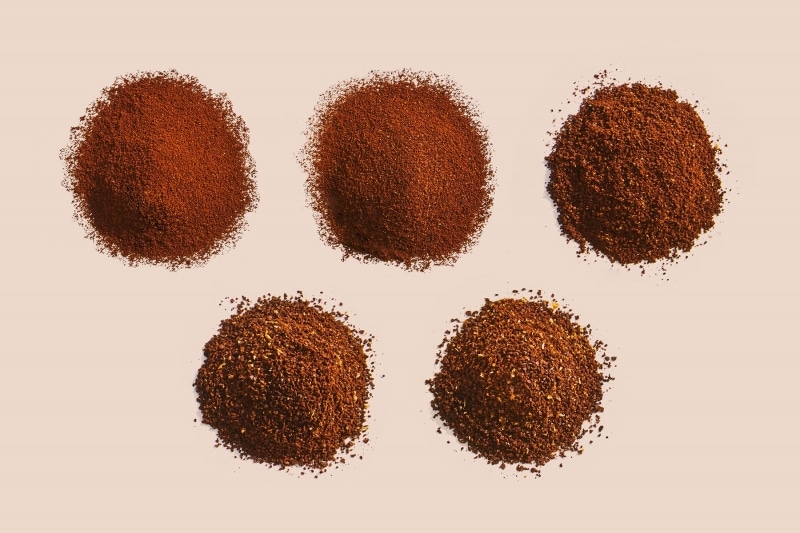 Even though most electric grinders make a loud noise when grinding, Niche Zero may have the upper hand when it comes to the noise department. Just like most grinders, it does make noise when grinding, that is because an automatic machine needs the motor to run in order for the burrs to move the whole thing to work. Therefore, for electric grinders, it cannot be avoided. However, it can be reduced.
The Niche Zero grinder's motor is not like most grinders. The reason behind the irritating loud noises is the motor speed. Normal electric grinder's motor speed is normally too fast, that is why it creates such loud and annoying noise. It also affects the grinding performance.
Niche Zero's motor is built to perform at a lower speed in order to cut off the unnecessary noise while also precisely crashing and grinding each bean into the perfect freshly ground. Top with the advanced grind adjustment, you will have the best of the best in your hand.
Owning a Niche Zero grinder is like having amazing coffee-making assistance in your home or shop at all times. You can rest assured that achieving a perfect cup of coffee is not something difficult.
How affordable is a Niche Zero Grinder?
Is it undeniable that almost all types of electric grinders are on the pricier range of grinders due to the cost of the material built and technological advancement that has been placed in the machine itself?
But the real question is, how much does a great electric grinder cost. There are an abundant amount of coffee grinders out there in the market. There are even cheaper ones that you can get. But you need to understand that you are getting what you pay. If you want to enjoy the best quality products, you need to find the best one possible. And the best one possible is probably not on the flimsy side.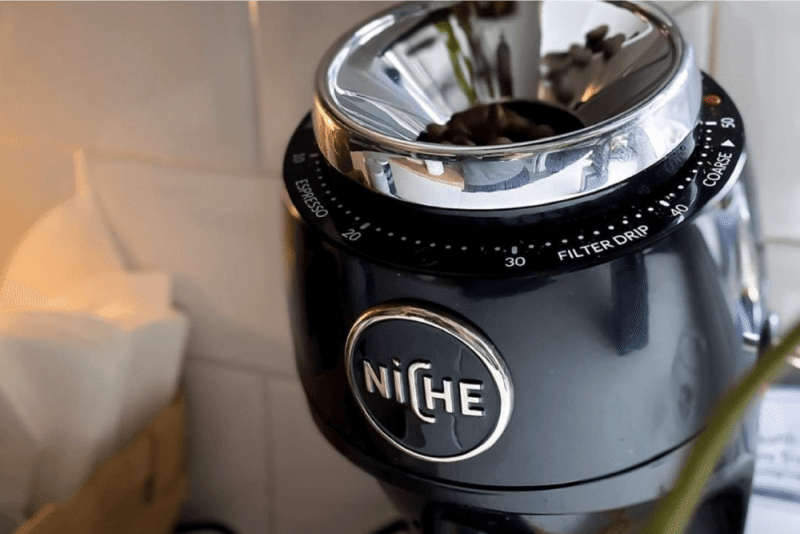 Niche Zero is a spectacular piece of equipment that once you get your hands on, it is gonna be hard for you to get your hands on any others again. The price tag is indeed loftier than a manual grinder, it can be a bit pricier than the normal type of electric grinder. The range is between 400$ to 600$.
For those who are really into coffee making in general, the difference can be spotted right away compared to other grinders. That is because this grinder is not an average grind that can only grind the coffee into typical grounds.
It is an advanced type of grinder that precisely perfect your beans into extraordinary grounds where the natural oil, great flavor, and rich and aromatic scent are still nicely preserved. As a result, your every brew will be the best brew you can get from the best equipment.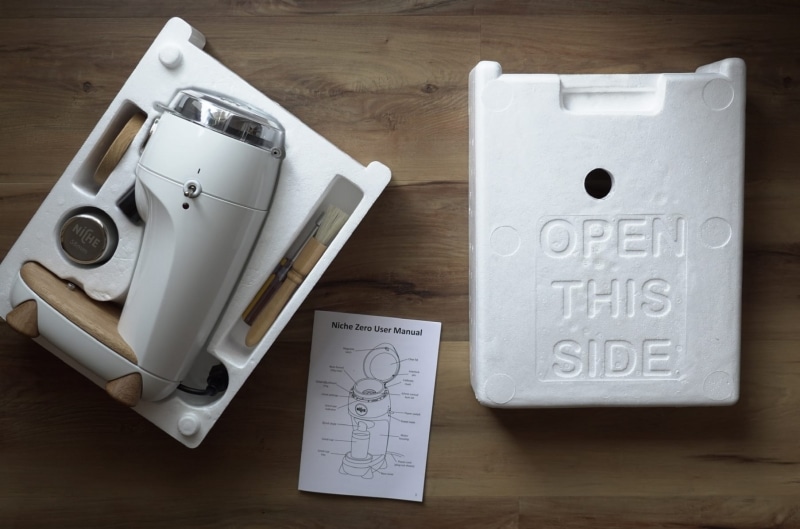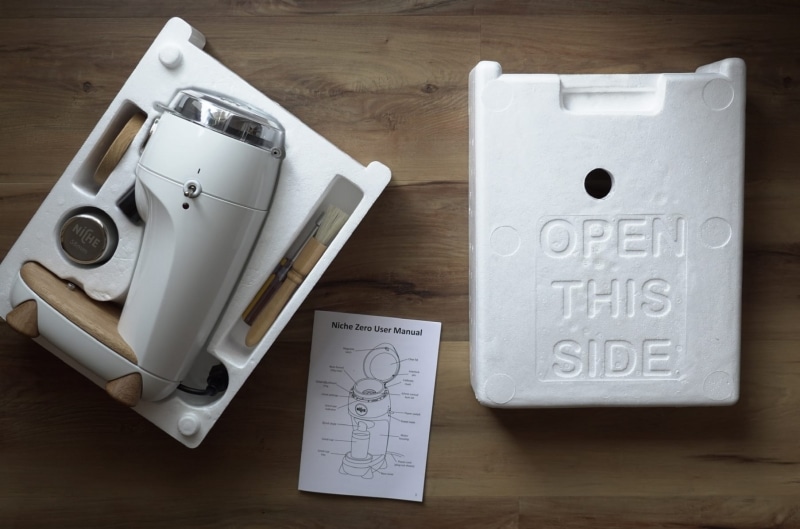 Simplicity and Aesthetic
The nicely designed shape of the overall body, the simple colors choices, the quality materials, and the straightforward pacing of the control switches and buttons are the characteristics that make Niche Zero aesthetically pleasing and efficient.
All people are welcome to enjoy this coffee grinder. Best suited for those who not only care about drinking and making coffee every time, but also those who have the taste in arts, style, and appreciation in aesthetical pieces.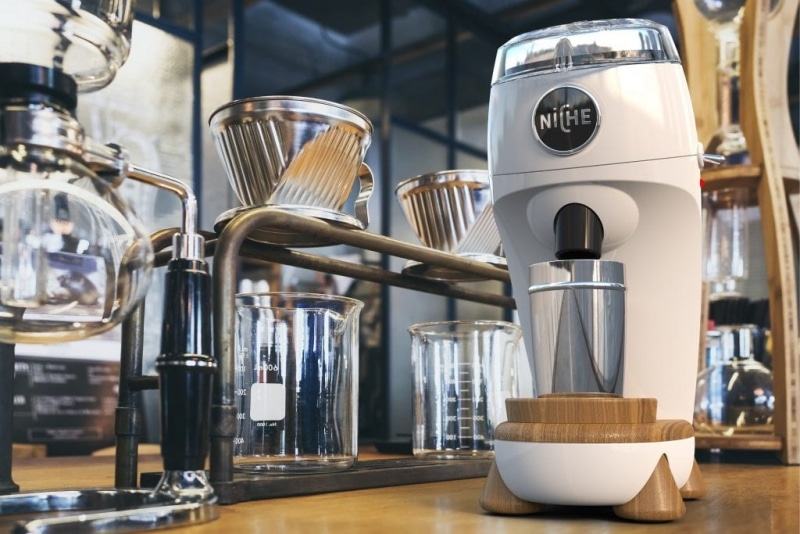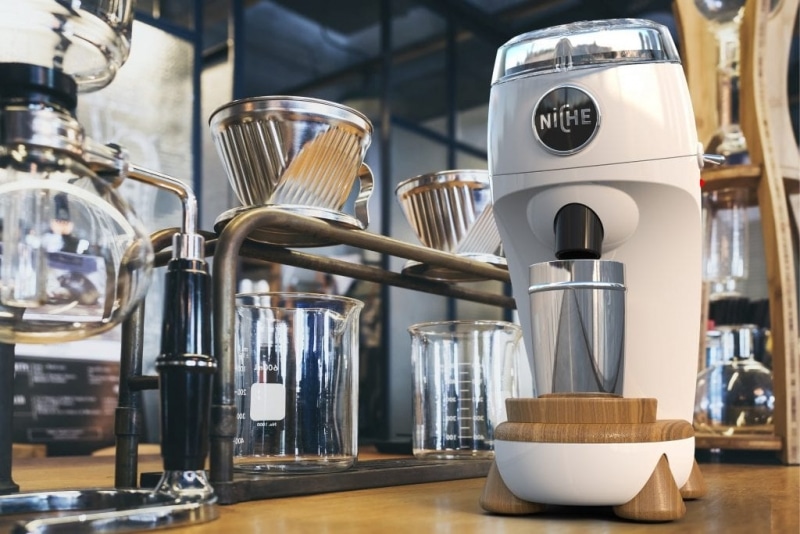 The beautiful-looking piece of equipment such as Niche Zero helps living up your kitchen counter to create a simple and minimalistic look for your home. Show off your aesthetic to your friends and family when they come to visit. With Niche Zero, you get both a spectacular grinder and a beautiful piece of art.
The striking look is also an advantage for baristas and the professional fields in general. To make a great coffee shop, taste, quality, and service are not the only important elements. Vibes, aesthetics, and atmosphere are probably the main elements that must come after.
It is true that as long as the taste of coffee is good, then the shop can run well. This might be the misconception that most people might have. But if you think about it, it is sure that there is more to it than it might seem.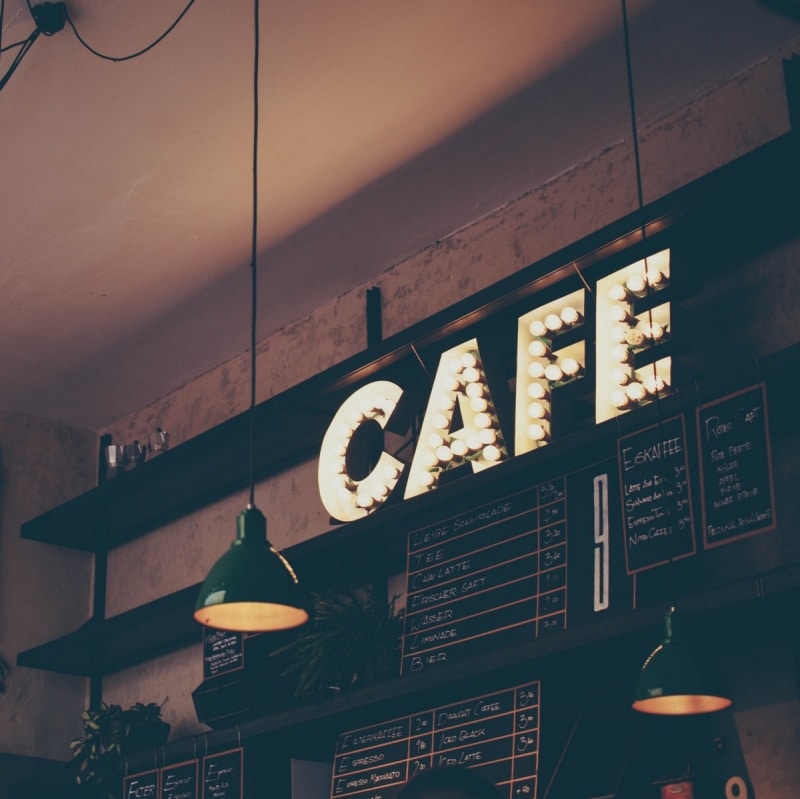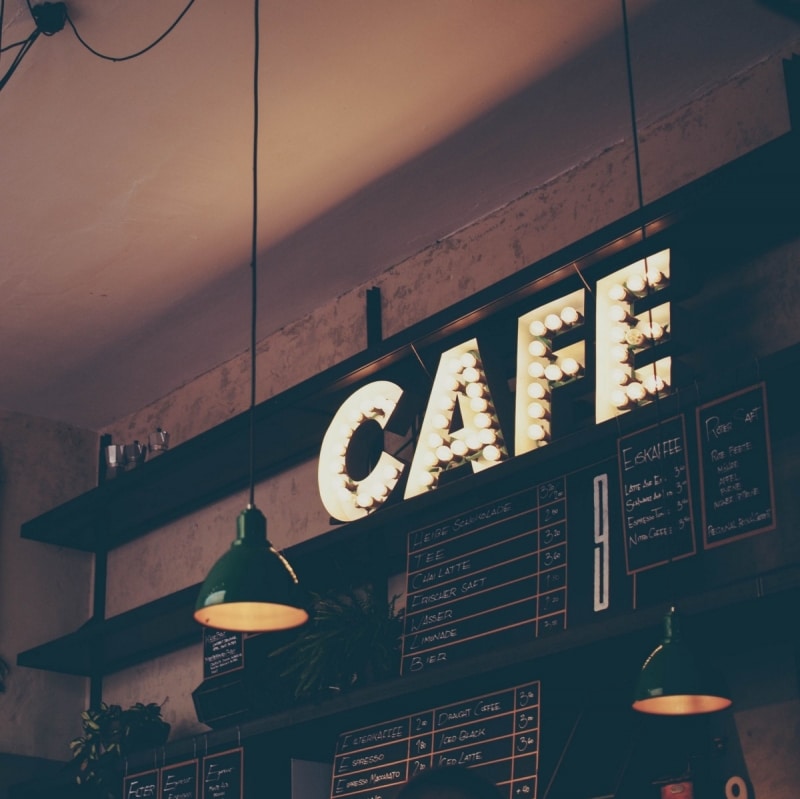 It is true that some people only care about the coffee because they only get to the shop, get their drinks, and leave. But it can be a completely different story for other people. Coffee shops are also a place for many individuals to seek refuge in order to regain their energy, complete tasks, and work, meet up with companions, and more. 
Check out: 13 Reasons Why People Go To A Coffee Shop
The right vibe and aesthetic with the best working grinder will reel various customers in for tasty cups of coffee under the most relaxing environment. Niche Zero can provide both elements just like hitting two birds with one stone. As for the barista's point of view on the looks and presentation, Niche Zero provides the professional look for the overall perspective. It makes the shop look even cozier with the trustworthy grinder that customers can rely on in brewing their favorite brews.
Conclusion
To answer the ultimate question which asked if the Niche Zero Grinder is worth getting or not, the only right answer is yes. True, it is pricier than the normal, average, and manual grinder. Those are cheap, small, and still, work somehow. But, they do perform on the cost that came with it.
The price tag of Niche Zero makes up for the advantages that you are getting after purchasing the fine piece of equipment. The normal and cheaper grinder has limited options when it comes to grinding adjustment. That leads to the inconsistency of the grounds and later leads to your own dissatisfaction with the coffee itself.
Niche Zero can avoid that for you by having the most various options in the grind setting so that you can grind any type of grind size you like to make the best coffee drinks that you want without much effort.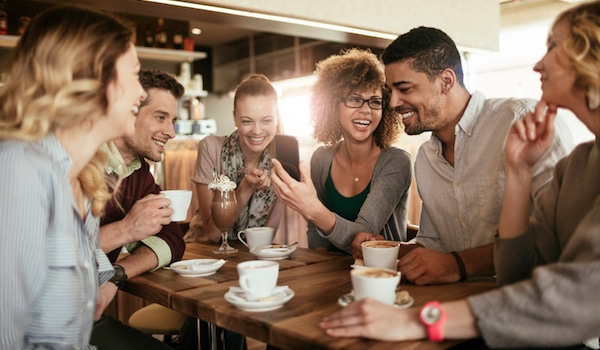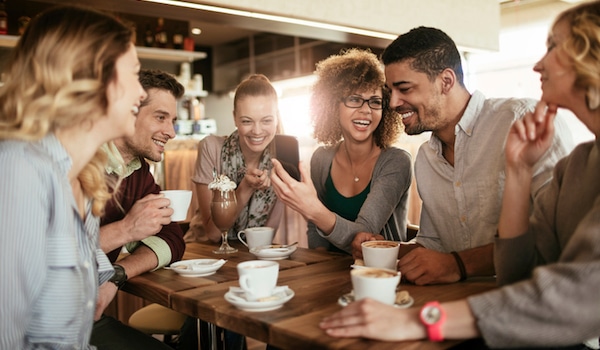 Even better, Niche Zero can grind coffee in a large capacity to make multiple cups at once. Now you and your friends and family can share these extraordinary rewards with each other every day or whenever you prefer by just flipping the switch. It is a perfect gift for your coffee lover friends or family members during special occasions.
On a final note, Niche Zero is an amazing piece of equipment that was built to last. Having one if can last you an incredibly long time until you can move on to another one. But for the time you have it, you will never have to taste bad coffee ever again because Niche Zero will have your back. 
References
Check out this YouTube video on How to Clean | Calibrate | Niche "Zero" Coffee Grinder by Hoon's Coffee: