We all have seen vending machines everywhere on the streets. The most common drinks that are found in vending machines are mainly sodas, water, and perhaps a selection of coffee. But what about coffee vending machines on the other hand?
I'm sure most of us haven't really seen a true coffee vending machine aside from the cold canned coffee that is being dispensed from normal vending machines.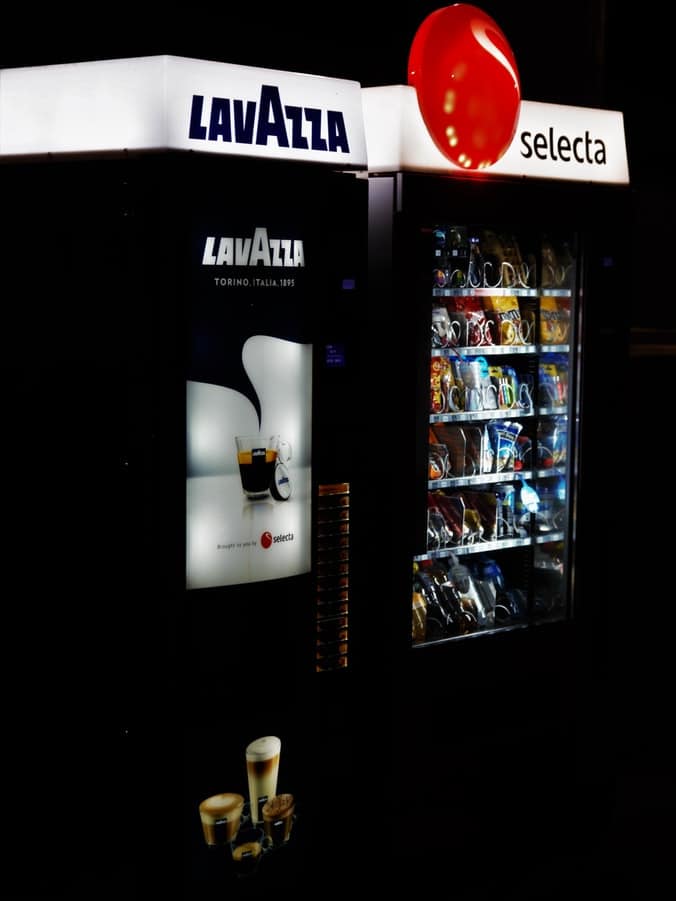 There are so many reasons why starting this side business alongside your main job is a good investment in 2023.
In this article, we will be breaking down the points for you starting from what exactly is a coffee vending machine and where you can find them for sale!
You will definitely be hurrying to buy your own machine after finishing reading this article.
What Is A Coffee Vending Machine?
Coffee vending machines are convenient, easy to use, and come in with various options and functions. A typical hot beverage vending machine can make anything. There are hot beverages like espresso, cappuccino, fresh brew, or even hot chocolate or tea! But for this article, we will be only specifying the coffee vending machine.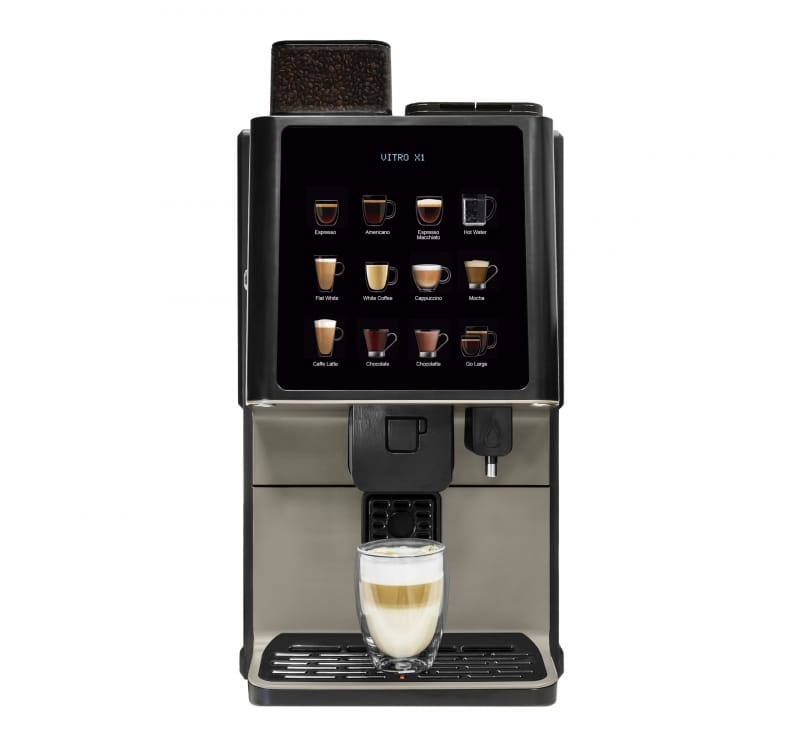 The machines don't just simply pop out a can of coffee if you were to insert a coin, it makes a fresh brew on the spot. There are coffee beans or coffee grounds within the machine along with the creamers and milk and after you select the options, the machine will brew and dispense the freshly brewed coffee. 
There is a menu option that you can choose to have but usually, these types of vending machines make their coffee hot along with other kinds of hot beverages. A typical menu contains latte, americano, espresso, cappuccino, or perhaps even hot chocolate, all the basics that you can find in a coffee shop. A single machine can make hundreds of cups a day, something that a normal coffee-making machine couldn't afford to do.
Why Is A Coffee Vending Machine The Best Type Of Hot Beverage Vending Machine?
Because it makes coffee!
The answer might sound simple but it is not a stretch to say that nearly everyone drinks coffee. From high school students, undergraduates, to workers, everyone needs coffee! Sometimes, people might not even have the time to make their own or wait in line in the shop.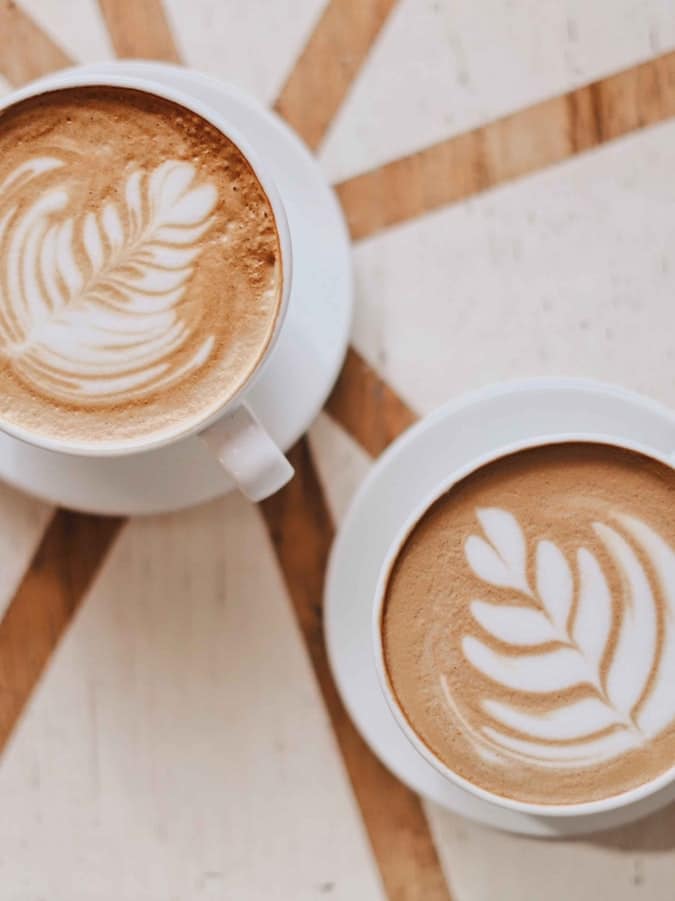 This is where these hot beverage vending machines come in, they're fast and convenient. Making the drinks on the go with no hassle.
You will be sure to always have a cup in hand no matter the time or the weather because this hot beverage vending machine will always be up and working. If you're living in a cold area and in need of a warm drink, this machine will be sure to serve your coffee hot.
Are There Still Coffee Vending Machines?
Despite what you may think, there are many coffee vending machines everywhere. Not just on the streets, some office buildings opt to purchase a coffee vending machine for their employees rather than having a normal coffee maker.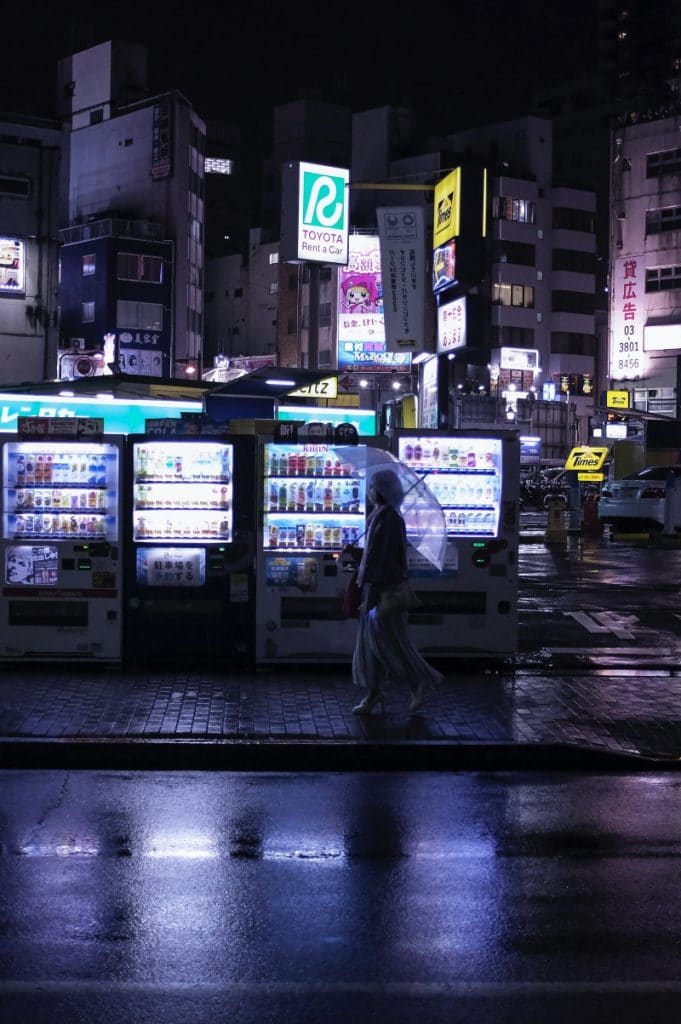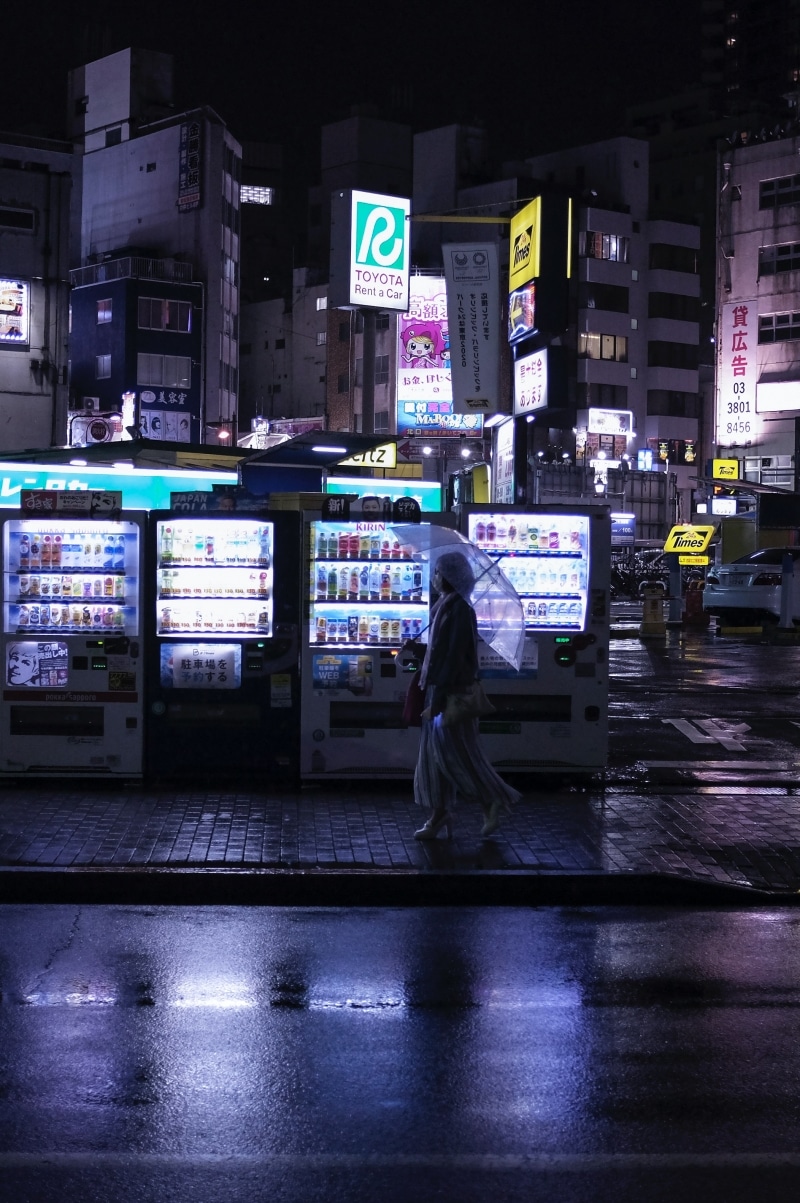 A coffee vending machine is especially perfect for when you are hosting a big event. Instead of having a different person operating the coffeemaker every time they need a drink or having to put up with a pot of stale coffee, everyone can have their own coffee fresh whenever they wish with a push of a button.
Management is also made easier because you have one less problem to worry about when having to cater to a large group of people whether it is an office setting or an event of huge capacity. You can simply rent or purchase one for the occasion and never even have to worry about it until payment is due.
Are Coffee Vending Machines Profitable?
If you are planning to start a coffee vending business, profitability is also something that you should take into consideration. These types of businesses are typically profitable if you know how to start and where to place them.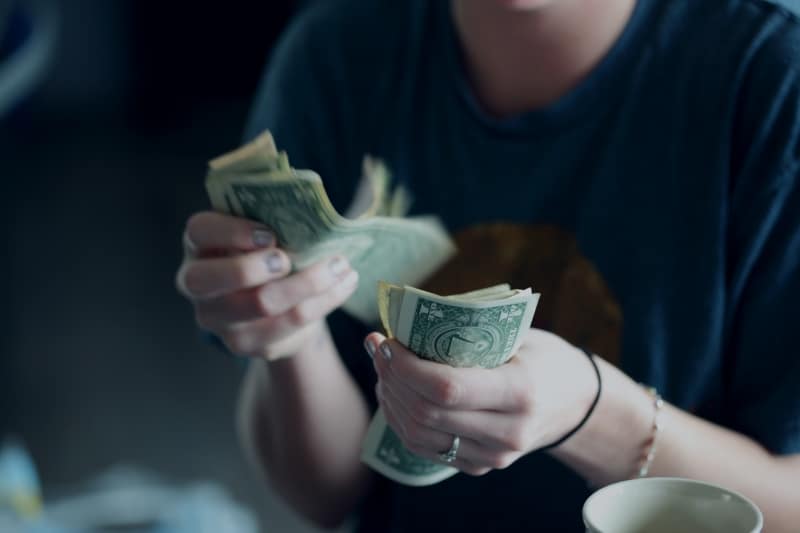 A purchased coffee vending machine means that you will also be responsible for filling up the machine if the coffee beans or grounds and creamers ever run out. There is also maintenance that you would have to pay for in the case that the machine has broken down or there are some errors in functions.
Despite the costs, there are also upsides that will make this a profitable business. One, since the machine can operate independently, you are not spending any extra time on this side business when you're out doing your other jobs. You would only need to check up on your coffee vending machines occasionally to collect the money and replace the coffee and creamers.
Secondly, this can be considered as a good investment if you place the vending machine where you'll know that there will be a lot of traffic. This will help generate more revenue as more cups of coffee are being sold.  
Third, coffee vending machines are the best type of hot beverage vending machines! We have already covered the reason why and this is also the main reason why this is going to be profitable. Busy people don't always have time to wait for the coffee to be served or make their own.
What Is The Best Coffee Vending Machine?
There are many models of coffee vending machines and we can't list all of them. But the best brands are Saeco and Lavazza. Aside from being the top coffee manufacturers, they also provide vending machine services and machines for sale.
Because this is not a focus on this article we won't go into much detail. However, you will be able to find the article that highlights this on our website. Out top 10 coffee, vending machines in 2023 will be available soon so be sure to keep an eye out for that.
How Much Is A Coffee Vending Machine?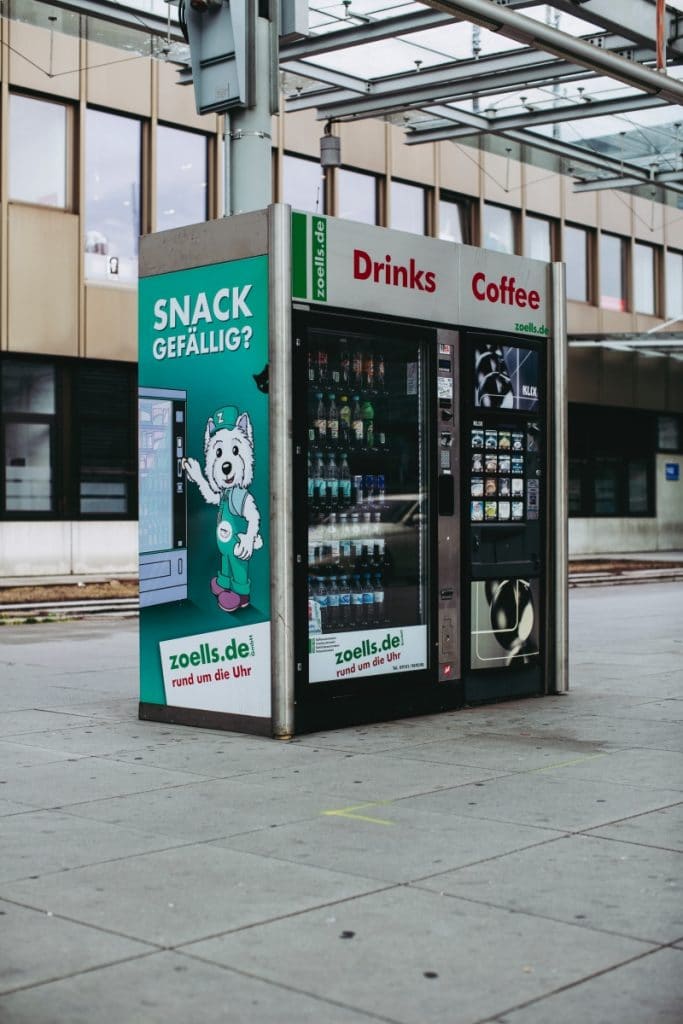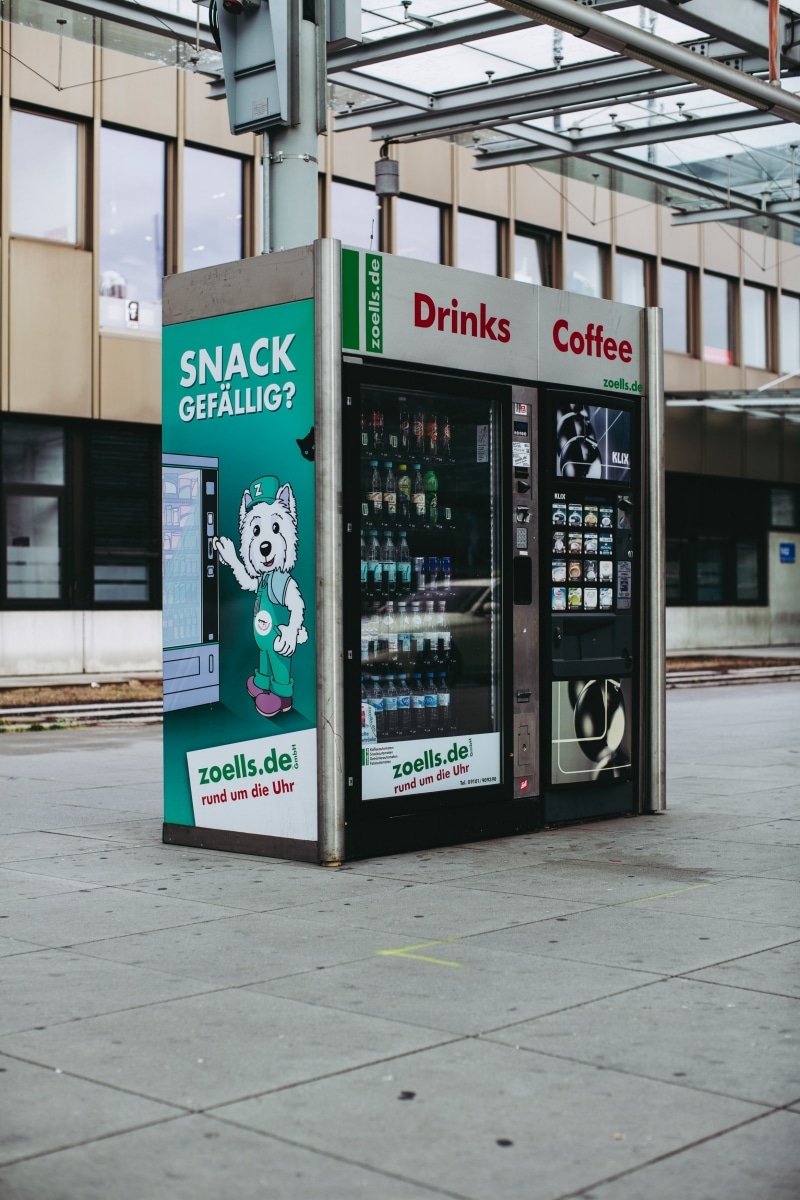 Coffee vending machines can vary in price depending on the brand, options, and type. It also depends on how you're planning to invest in them. If you didn't know, you can also rent a machine for the short term, or you can go ahead and purchase the machine!
If you are planning to rent one, there are many available options that you can choose from in terms of both payments and time period. You can either rent them by days, 15 days or rent them at a fixed monthly cost. 
Rent or Buy?
When you are given the two options of whether to buy or rent, you have to ask yourself what is the purpose of that machine? You need to take into consideration how long you are going to need the machine for. But since we are walking about investment here, of course, the option is to definitely buy the machine and keep the money!
But we actually do want to touch a bit on how rental works just for an FYI to our audiences.
Rent
If you're planning to rent, then there are many options available to you. Like other rented goods or machines, you can choose to rent them for a certain period at a time, and all at different price ranges. The machines can be hired for a 15 days period, a monthly period,  or even for a couple of days.
There are also alternatives such as where the machine can be rented for free, however, only if you are purchasing a specific amount of servings. However, renting the machine is not a way to make money as you will be paying for the machine rental fees, the coffee served, and at the end of the day, you are not going to collect any money from the machine.
Buy
If you are looking to purchase a coffee vending machine, a used machine is also a good option. The price range of newer models will shock you. Many of the used machines from the late 2000s can be priced as low as 900$ while newer models that have never been used can retail up to almost 10 thousand US dollars!
However, there are also models that only retail up to a couple thousand ranging between 3000$ to 6000$. The takeaway is, no matter how much money you have saved up, there will always be a machine that you can purchase to start your investment.
Coffee Vending Machines For Sale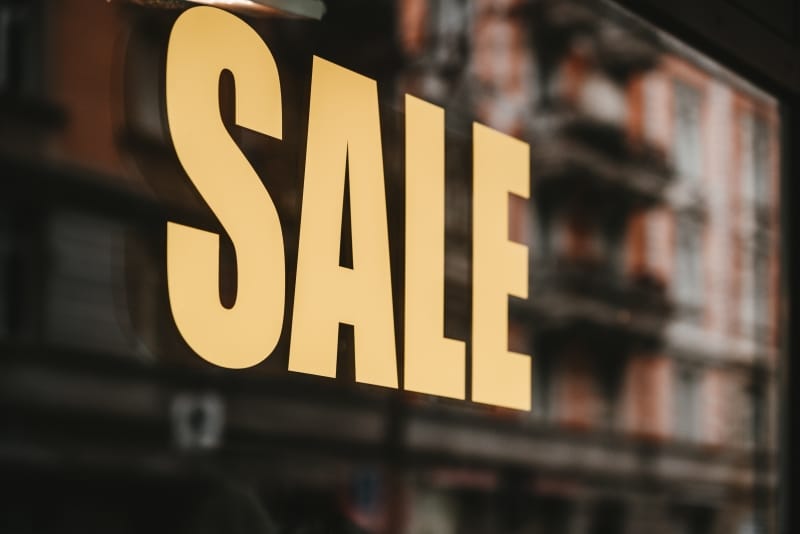 There are many more coffee vending machines that are for sale than you think. Used coffee vending machines are available for sale nationwide from brands like Lavazza, Saeco, Brio, Pegasus, Avalon, Bianchi, Bravilor Bonamat, Rhea Vendor, Nescafe, Barista, and many more!
There are websites that are dedicated to this and you can simply search one online. With the different price points available for your selection, you can always start your own vending machine business! 
References
Freshly Brewed Coffee Vending Machine By luv2eatntravel