As we all know, our beloved coffee beans are a jack of all trades. Ground coffee beans are used to make our favorite cup of coffee every day, the used ground coffee can be used to make body scrubs, neutralize odors, and even as a fertilizer. Of course, there are numerous ways you can make the most of your leftover ground coffee. 
People usually associate coffee with drinks and desserts only, but did you know that you can make amazingly savory dishes too? Get ready to answer some serious questions because when you serve this, it will cause some fuss.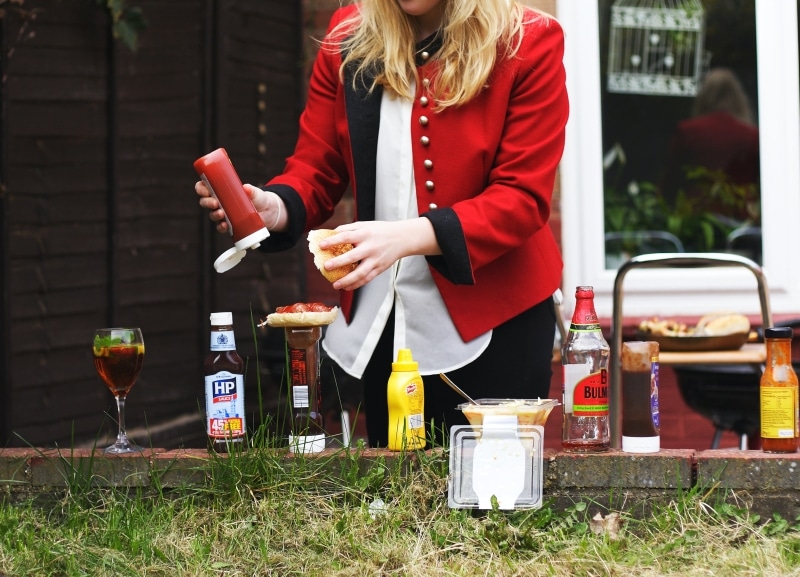 It all starts with a simple recipe that everyone is definitely familiar with, simple but decadent Barbeque or BBQ sauce. But what's so special for this sauce is the secret ingredient, and you've probably guessed what it is by now too.
When you serve this homemade sauce, see if anyone at the table can guess what the unique ingredient is. Coffee is good for desserts, but it may also be used to bring depth, complexity, and an earthy, smokey flavor to savory foods and sauces.
With this coffee BBQ sauce, you can boost your summer grilling game! This coffee BBQ sauce is spicy, smokey, rich, and boozy, and it goes great with any grilled meat. There is no doubt that with just one taste, this will become your new favorite BBQ sauce.
Coffee BBQ Sauce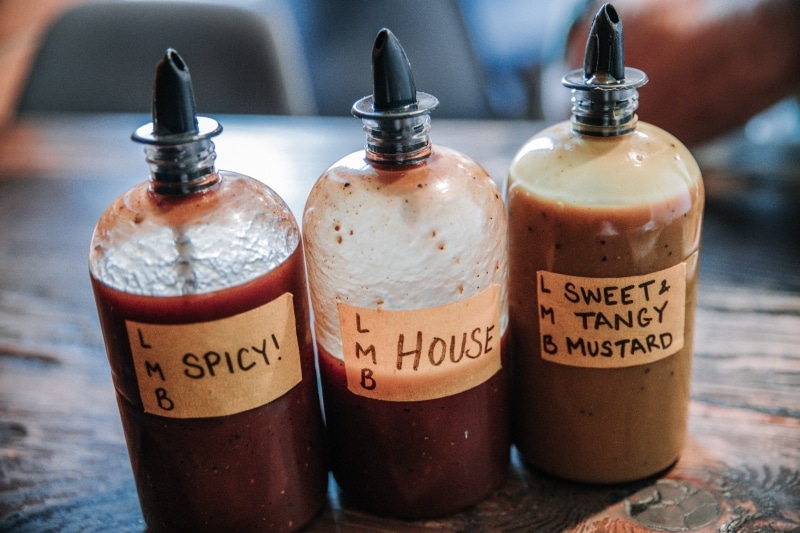 Sure, you can buy BBQ sauce in a jar from the store, but why would you when a homemade BBQ sauce is far tastier, contains all natural ingredients, and is incredibly easy to make? 
Making your own BBQ sauce is worth it simply for the flavor enhancement and the amount of control you have over what goes into it, and when you add in the other benefits, there's no more reason to buy it from the supermarket anymore.
Plus, you may adjust the seasoning to your liking, which is ideal for individuals who are wary of too much heat. Oh, and making your own sauce is a lot more enjoyable and rewarding.
Now, there's no excuse not to try your hand at making your own BBQ sauce from scratch. You already have all of the abilities needed to make this to-die-for BBQ sauce if you can boil ingredients.
What You Will Need 
Yes, it's a large list of ingredients, but there is a high chance that you already have most, if not all, of them in your cupboard. You will need:
One and a half cup either brewed espresso or any other strong and dark coffee
One can of tomato sauce
Tomato paste
One and a half cup apple cider vinegar
One and a half cup dark brown or light brown sugar
One finely chopped onion
Two cloves crushed garlic
Three chili peppers, jalapeño, or any other hot peppers
Two tablespoons mustard
Two tablespoons Worcestershire sauce
Two tablespoons ground cumin
Two tablespoons chili powder
Use a full tablespoon of chili powder in the BBQ sauce if you can handle and enjoy the spice.. If you're sensitive to heat, start with a teaspoon at a time and season to taste.
Steps In Achieving The Best Coffee BBQ Sauce
The most important step is, of course, to gather all the necessary ingredients.
Next, in a medium-size pot, combine a can of tomato sauce and tomato paste, which will serve as the sauce's foundation.
Now, give it a good swirl to combine everything, and then add all the flavoring ingredients which are garlic, the brewed espresso, dark brown sugar, apple cider vinegar, chilli peppers, chili powder, ground cumin, chopped onion, Worcestershire sauce, mustard, and salt to taste.
Then, allow the flavors to mingle together, and continue to cook and thicken it for 20 minutes.
Next, allow the mixture to cool after removing the saucepan from the heat.
This step is optional but it will make the end results even better than it already is. Pour the cooled mixture in a blender to grind up all the onion and pepper bits to get a smooth sauce.
Use immediately on some meat or store in air-tight jars for use later on.
If by chance, you have no time to wait for the mixture to cool down before blending it, fill the blender only one-third full, vent the top, and cover with a folded kitchen towel while mixing since steam increases quickly in a blender which can cause contents to splatter all over the place and cause serious burns.
How to Serve and Store the Coffee BBQ Sauce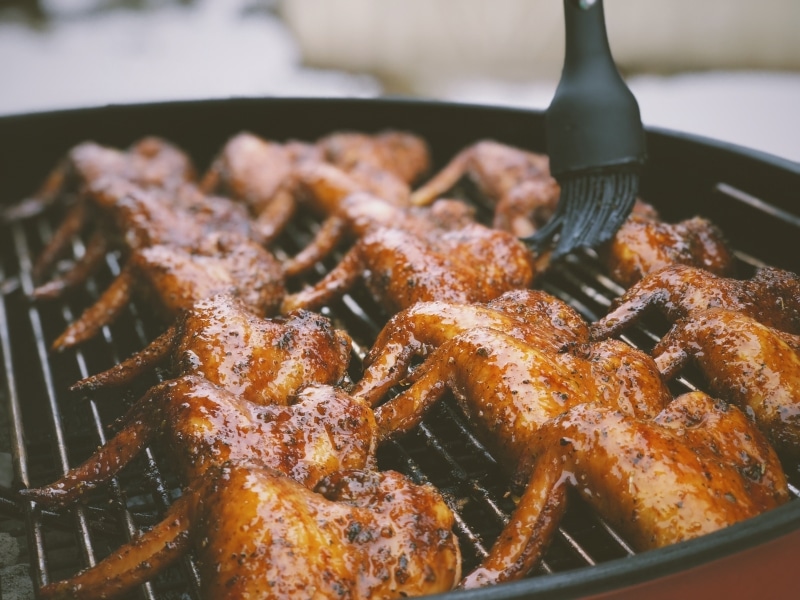 You would want to store the freshly made coffee BBQ sauce in an airtight jar in the refrigerator after it's finished. A mason jar is ideal for this task. This barbecue sauce can be kept refrigerated for up to two weeks if covered.
However, before serving, bring the sauce to room temperature or spoon out the amount you're going to use into a separate container and microwave it. You'll risk the chance of missing out on the sauce's depth if you serve it cold because the fridge chill dilutes some flavors. This isn't an issue if you brush the sauce on the meat while cooking, but it is if you sprinkle it on pulled pork or use it as a dip.
Pour a small bit of the BBQ sauce into a separate container and brush from there if you wish to brush it on the meat. If necessary, you can always add more. You risk contaminating the entire batch if you brush the meat and then put the brush back into the jar of BBQ sauce.
When And Where to Use It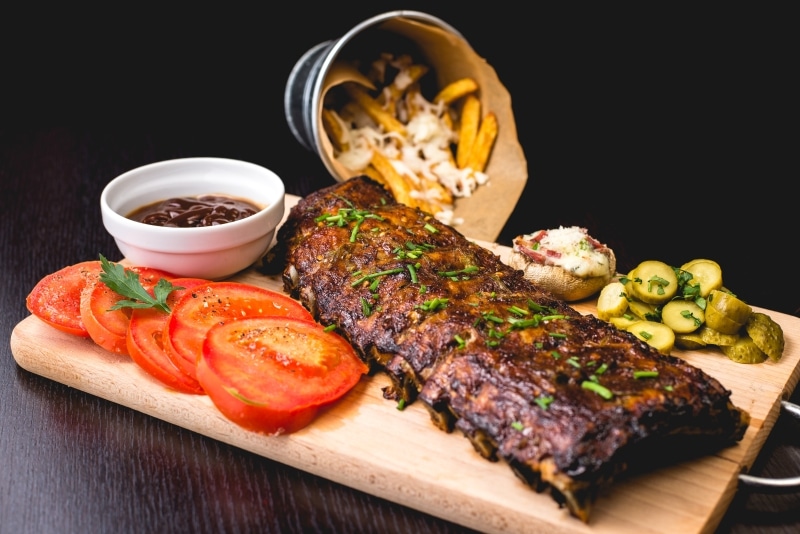 Of course, you can use this coffee BBQ sauce on grilled meats, but that's not the only thing you can do with it. Here are a few suggestions.
You can use the sauce as a pizza base instead of your usual tomato sauce. Or spread some coffee BBQ sauce on a grilled cheese sandwich to get some extra flavors on the plain bread. You can even add it on a salad along with some ranch to spice things up.
If you enjoy a baked potato, adding some of this sauce to it will definitely be great. You can even dress up your plain baked beans with the coffee BBQ sauce too. Another easy way to use this is to directly spoon it on some tacos or use it to dip anything in to add a boost of flavor and depth.
Adding Extra Flavor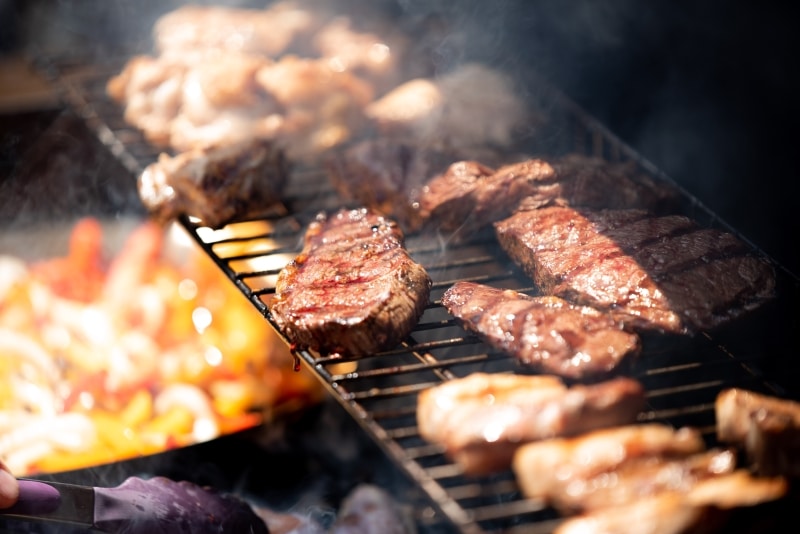 To this heavenly sauce, there is another ingredient you can add to it, bourbon. A sweeter bourbon with vanilla and caramel aromas will complement the smoky spice nicely. However, you are free to use any bourbon of your choice.
It is recommended to use a liquor that you enjoy drinking, regardless of the brand. The harshness of cheap liquor will show up in the sauce. Don't go out and spend a fortune on liquor. You'll be fine as long as it's tasty enough to drink.
The Bottom Line
From all the information above, there is no doubt now that this one amazing sauce is definitely worth the hype it gets from everyone on the internet. So give this incredible sauce a try and give yourself the opportunity to get to know the best BBQ parties around the block. 
References
Check out: Coffee BBQ Sauce Shouldn't Be This Good By James Hoffmann