Covid-19 is not a completely new phenomenon for all of us anymore. The world has been suffering tremendously from this pandemic. Everyone, regardless of their status, has been affected in some way or the other. Needless to mention, businesses especially food and beverages such as coffee shops are being affected deeply.
Lesser customers are walking into the coffee shops and fewer and fewer people are drinking coffee because they are self-conscious about Covid-19 leading to an overall decrease in business. Therefore, it is important to seek new ideas to restore the business and to keep the coffee shop going.
In the following sections, we are going to bring 12 new ideas for coffee shop owners to restore and promote your business during Covid-19.
1. Delivery Service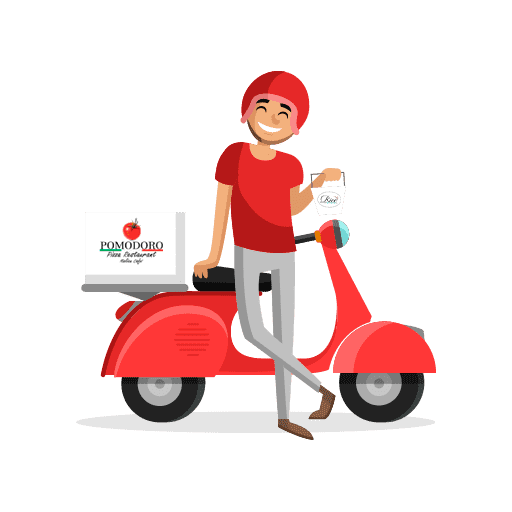 Promoting coffee shops in this pandemic must be flexible. The reason is, during Covid-19, people become more conscious as they feel terrified of the infection. So, people spend most of their time staying at home, distancing from crowded places to prevent the spread of this virus.
As a result, coffee shop owners should adopt delivery services by two main methods to boost sales and reach out to more customers.
One is creating exclusive delivery services. And two is to connect with the delivery community or company and use their service to fulfil their customer's orders. Either one will help promote your brand and generate higher sales.
This strategy can maintain constant traffic for the coffee shop while letting the customers stay safe, healthy and enjoy their favourite coffee cup from home.
This is a win-win strategy for both the coffee shops and loyal customers.
2. Safety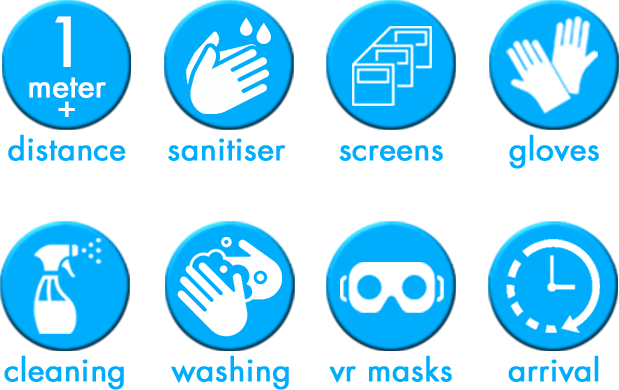 In the era of Covid-19, the most important aspect is being hygienic. Everyone by this time is aware of how deadly the virus is, so; they are very sensitive when it comes to health and safety.
As cafe owners, you can promote safety as an alert to boost and reassure customer experience. For example, your cafe surroundings should display alcohol and hand sanitisers on each coffee table.
By doing so, it acts as an assurance for all your customers. Indeed, once they come to your cafe, they will feel safe and secure because of your preventative measures.
Having a clean and risk-free environment will be a huge promotion for your shop. And, the truth is, it is a message for all customers that your coffee shop is health-conscious about pandemic prevention.
3. Creativity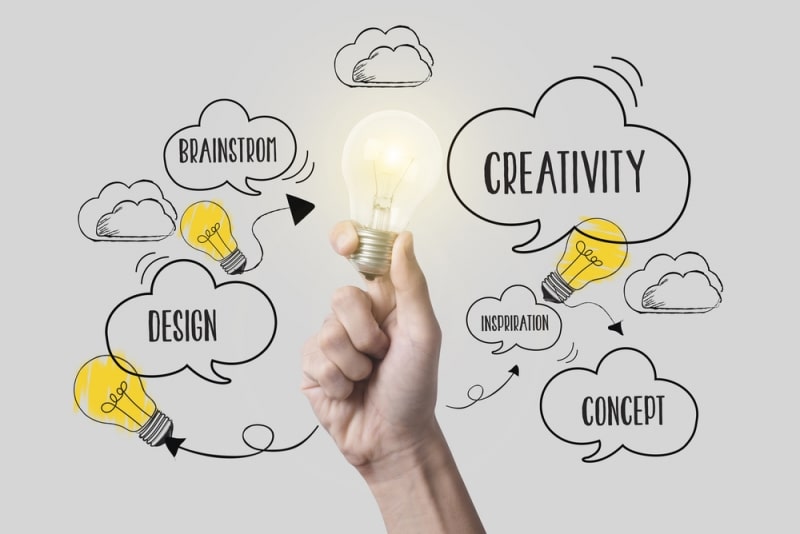 Even though the pandemic carries on, creativity should not stop. Creativity is one of the main stars in coffee shop marketing strategies as it can exhibit in two main areas: cafe decoration and drinks.
First, you could decorate the shop's front and the interior. Once the public knows that your brand has the cutest decoration ever, they will have the urge to visit once the pandemic is fading. Check out some ideas on how to decorate the store to make it look more aesthetic and pleasing.
Second, having an artistic and signature drink is a great way of advertising. The fact is art and creativity are the greatest pleasure to the eye. As coffee shop owners, you can try to bring new vibes and concepts, including your latte art, to the table.
This technique will attract the customers into the coffee shop even better. In short, creativity is the best way to promote your coffee brand. 
4. Social Media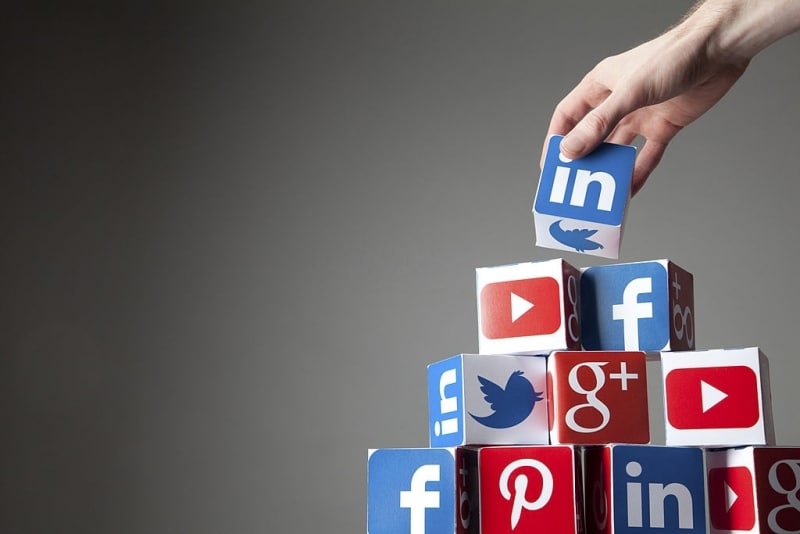 Nowadays, social media, including Instagram, Twitter, and Facebook, have so much power. People spend more time online, especially during the pandemic. So chances are shop owners can take advantage of those platforms to promote their coffee shop.
Every minute, people worldwide scroll through their devices to see what is new on their social media. Likewise, they can comment on the post, like, heart, share and give feedback to various business presence.
As a business page owner, you can boost your engagement through posts, stories, and live features that the platform provides. That is why displaying your coffee shop business on social media can spread your existence faster. In addition, it is way cheaper and better than conventional ads.
For these reasons, promoting cafes online will enhance an effective and efficient interaction with your target audiences.
The power of social media indeed sets no boundary to boost your promotion. This magic platform allows users to create a limitless, alluring and astonishing advertising campaign.
5. Brand Uniqueness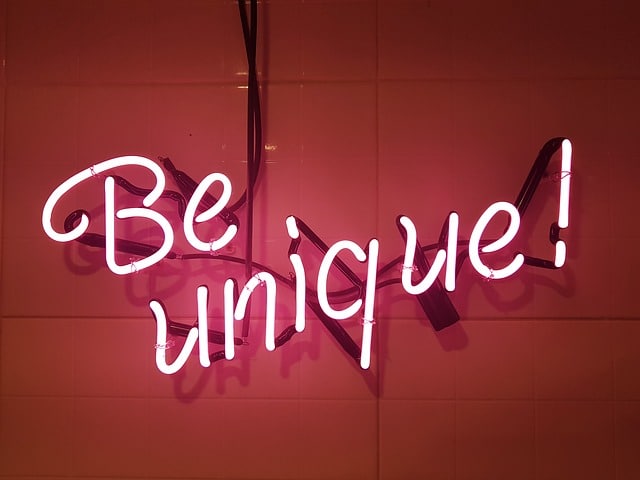 Another tip for alleviating your business performance is to have a sense of uniqueness in your coffee shop. Having the same thing as everybody else expressed the lack of creativity and individualism.
Believe it or not, having a unique aspect of your brand will enhance a more authentic engagement with coffee lovers.
Finding brand uniqueness is not as complicated as you think. In fact, it lies in small and simple things. For example, it can be the shop decorations, special drink menu for the vegans, environmental-friendly packaging, or good customer experiences. These are all the factors that can be considered your brand's uniqueness.
Look around the local coffee shop community to identify their outstanding aspect, then get inspired by them to create your own. This is how you improvise the existing idea.
Even though these spontaneities seem to be tiny at first glance, they could be impactful in the long run. With a decent reputation, customers tend to leave a great impression on your coffee shop now and in the future.
6. Influencers
In today's period, influencers rose to fame due to their occupations. Actually, it is a good marketing strategy to promote the coffee shop. You can use influencers' platforms to share and spread the news about your own coffee businesses.
Since influencers have a vast amount of followers, therefore, asking them to promote or advertise the cafe is a great way to reach a larger audience.
It is true that the mouth-to-mouth advertising technique still exists, and some of the fans trust their social media star for recommendations.
Furthermore, asking influencers to advertise the coffee shops is usually affordable. Since influencers are also very active on social media, the effectiveness of advertisements will increase. Therefore, using influencers is the fastest and best way possible.
There are multiple influencers in the local community however, try to find the influencers that match the theme and philosophy of the coffee shops. It is important to find powerful and influential public personalities. However, it is more important to judge from their statement and ideology so that they would represent your brand better and clearer.
7. Photography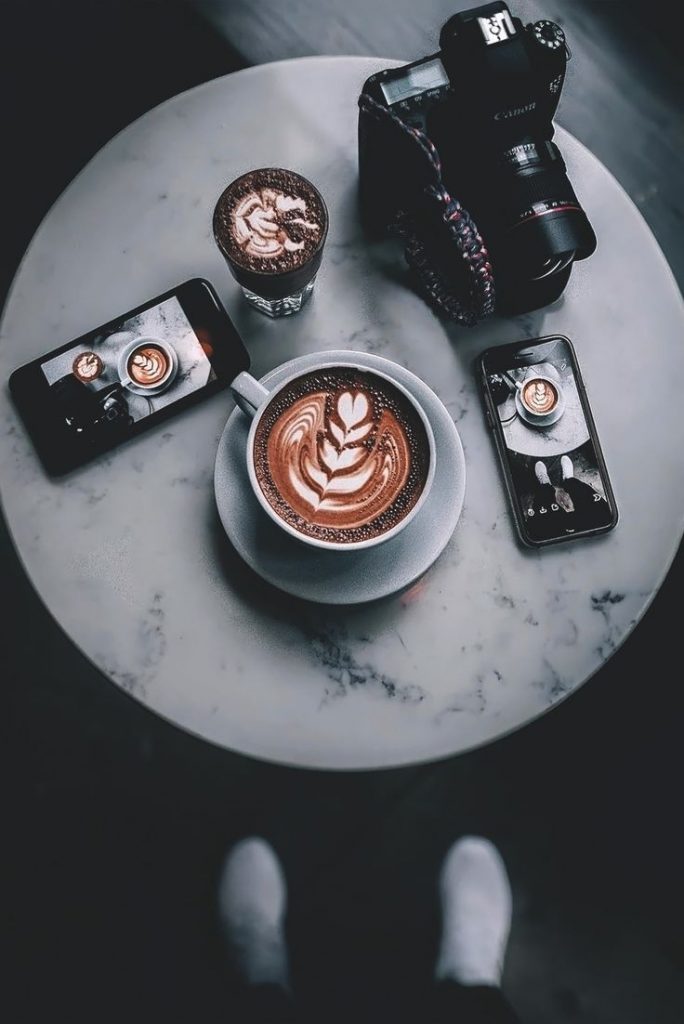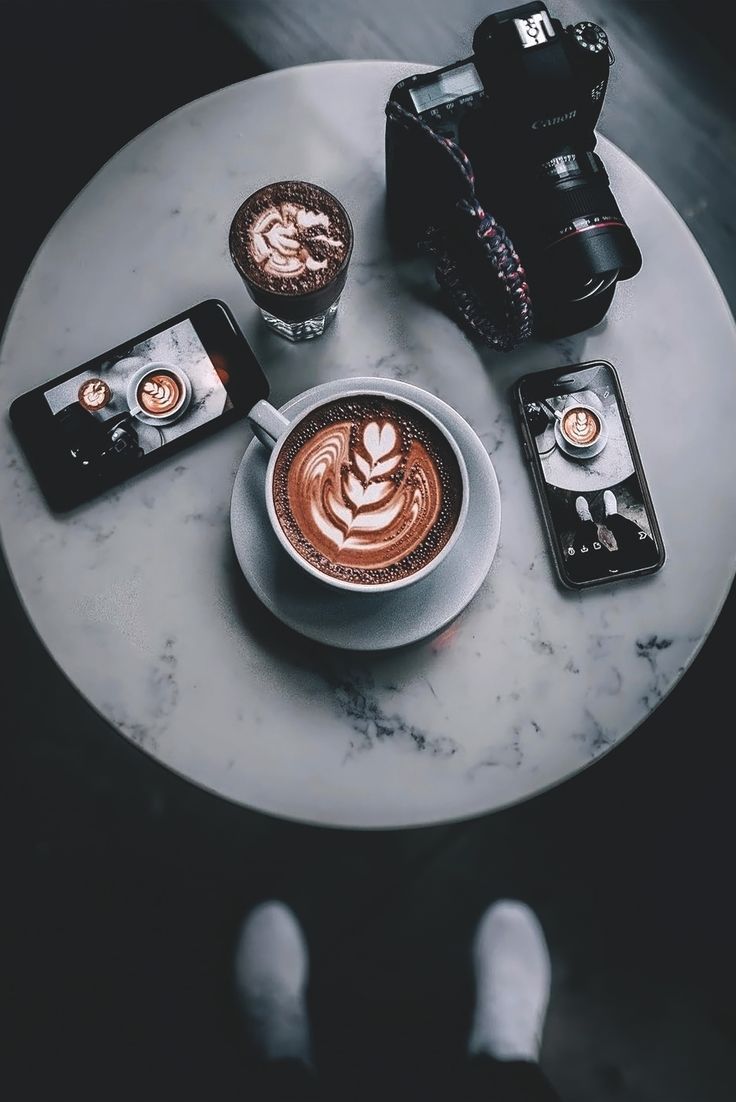 Since nowadays prioritize using social media marketing strategy, coffee shop owners should also focus on the content to be produced on social media. Having great photographs will project a great outcome to promote the coffee shop. It is amazing how photographs could say so much about your coffee shop's mission and purpose.
More importantly, it is a message to connect your coffee shop with customers (both potential customers and new customers). Once you have a great photograph in hand, then it is easy to post it on social media and connect with the local community.

In order to have a great photograph, cafe owners can choose with two decisions. First, you can ask for assistance from experts or those who are in the camera industry/business. They have a specialty in photography and it is reassuring that the outcome is going to be great. Secondly, you can choose the easier way that is within the budget that is taking photos by yourself.
It is extremely handy and easy especially with all of the technology and smartphones we have today. There are several free-of-charge apps that have cool features and filters that you can experiment with. A good photograph demonstrates a connection with royal customers and advertises as a message to attract potential customers.
8. Video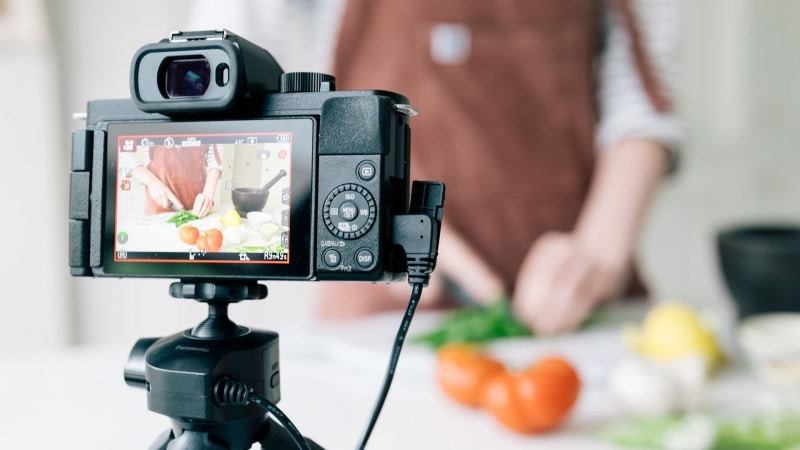 There are also other alternatives to promote the coffee business during Covid-19 besides photography. And that is videography. Likewise, social media is a vast and important platform with the purpose to advertise and create engagement.
So, the idea is to produce interesting content as much as possible that involves entertainment and attraction to the local community. And video can be a wonderful and entertaining advertisement tactic.
You can choose which information is important and relevant to the brand to showcase to coffee drinkers. And these videos are excellent in teaching them the related information and details that they need.
Similarly, you can either choose to produce your own video or ask for assistance from the videography business community. Choosing the first choice is saving because you do not have to pay additional fees and it is free of charge because you are doing it yourself.
You can first start to draft some ideas for your video content, set up a camera or phone, tripod, and lightning. The final step is to edit the clips. Nowadays it is easy to edit as well with applications that offer free usage.
The second choice is a bit costly however, with just an extra payment, you are able to obtain a quality video. And if you are lucky enough, you can get a discount from videographers and may get the opportunity to cooperate with them in the long run.
9. Feedback
As aforementioned, social media is the best way to promote cafes today and in the future possibly. Because of the vast features and creative functions and unlimited actions, you can advertise your brand so easily. However, one of the most important aspects we cannot overlook from social media is the power of receiving and giving feedback.
As normal people, we already know how much we depend on the feedback and the comments of previous users on certain products. The main reason for doing so is because we often rely on these statements to reassure and double-check whether or not this product is worth the purchase.
Receiving feedback from customers is a passive advertisement or promotion. Especially in social media, there is a section dedicated to displaying feedback. Customers can rate by giving stars, and write comments or feedback on your home page.
It is indirectly advertising your brand since people are commenting and giving reviews about your coffee. It would result in such a fantastic outcome if the reviews are positive and stars were given generously. Once potential customers see the reviews they will rest assured and place trust in your coffee.
10. Coffee Shop Loyalties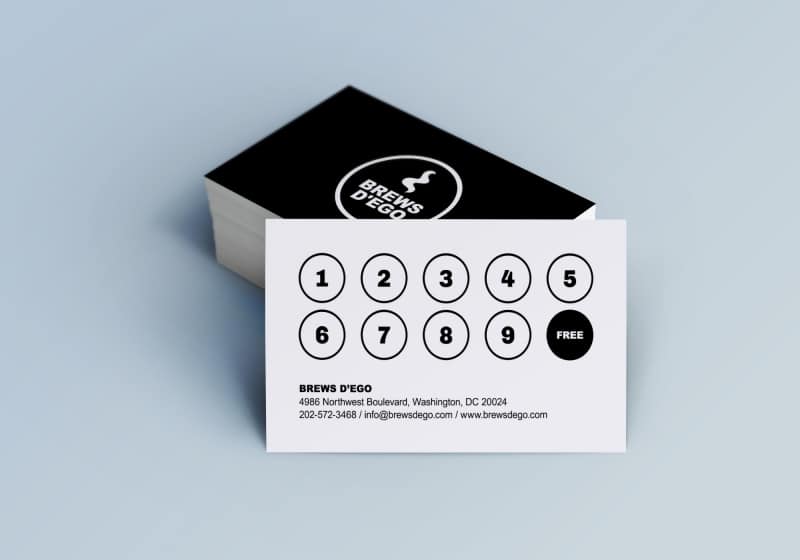 After all of the digital marketing ideas, we cannot forget the traditional yet effective way of promoting coffee shops. And that is creating coffee loyalties. Loyalty is old but a gold method of attracting customers. It is known that getting new customers is difficult and could be expensive. With a loyalty scheme, your brand is prioritizing and taking care of faithful customers.
What is loyalty anyway? Have you ever been to Starbucks or to a shopping mall where they have membership cards or saving points? These are considered loyalties. When a customer buys from a particular store, they are increasing their points in that store.
In exchange, they can trade with other products or have discounts. The more a customer buys from your products, they are encouraged to collect points and use it in the future. This is an effective way to encourage your customers to support your store or brand.
Alternatively, you can use the loyalties scheme for your brand in multiple ways. You can approach the traditional way: buying and rewarding them with points. Or you can suggest your new way which could also be your unique point as well. For example, your brand loyalties, instead of traditional points collection, you can use credits or digital ratings.
11. Discounts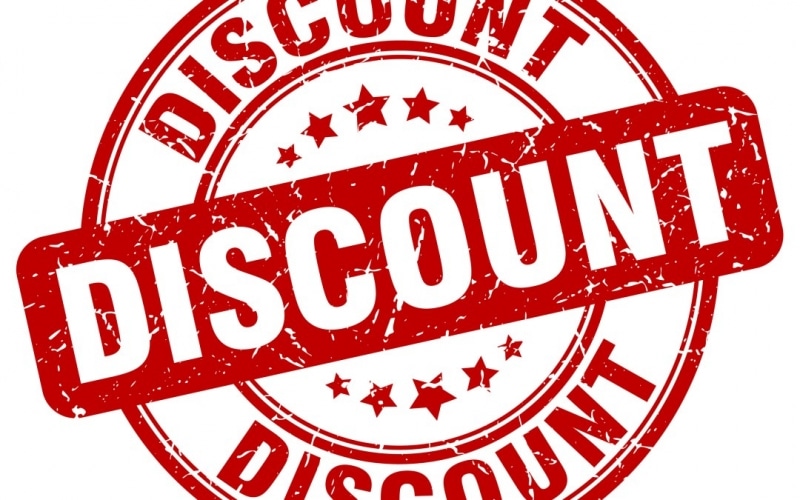 Giving discounts is a traditional approach however it is still effective. You can attract many customers with discounts alone. People love free offers. They can save money and obtain a great experience from it. Once the people see the opportunity of discounts or free offers they would be excited to try your coffee.
As suggested above, you can offer free samples or discounts to new customers or first-timers. Giving a free cup of coffee during holidays or one free one would increase engagement.
During the new year, your store can post on social media or hang on the door or any public display that you are giving discounts for 40% or 50% to celebrate the new year. Once people see this they are interested in receiving the free offer and they will come to visit your store.
Another option would be posting on social media or websites the same way, however, you are giving discounts if customers buy up to this much of an amount. Therefore, it will encourage them to boost consumption.
Alternatively, you can also use a discount marketing strategy for individuals who respect sustainable living lifestyles, who carry their Tumblr into the store instead of using a plastic cups.
This is a good way to promote your store and encourage a customer to be conscious. In the end, they will be extremely delighted.
12. Seasonal Drink Special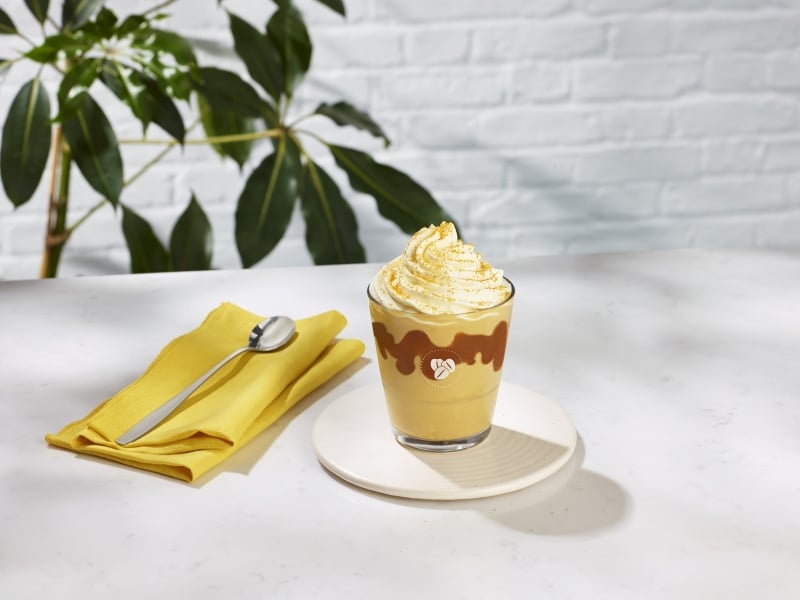 We save the best for last. In order to promote your cafe during this stressful pandemic is to lighten up the mood and bring something positive and new to the world.
Creating seasonal drinks is a new style to increase positivity and bring joy to your store and buyers. However, what matters most is that customers are happy to experience something new and delightful for the seasons. They want to have that feeling of happiness and stress-free since it is a seasonal special.

For example, your brand could develop a special Christmas or Thanksgiving coffee drink that matches the festival. Even though it is little or not much, it gives a special feeling for the customers because they are receiving something special on their holidays.
Moreover, you can also freestyle your coffee during this season and people are waiting to see the awesome designs and taste it. They are also waiting to see it and take pictures of it to post on your socials if it is pretty and beautiful. And in a way, it will allow the world to know more about your store and increase engagement.
Conclusion
This is the end of our article. We have already discussed the 12 tips that could promote your coffee shops during this pandemic. There are many ways to reduce costs and save money as a coffee owner.
Some of the methods are easy yet effective such as actively paying attention to using social media and the content to be posted on social media. On top of using social media, you must pay close attention to the photos, videos, and feedback on the platform.
Abiding by healthy measures such as maintaining hygiene practices in the stores and using delivery services will enhance sales and interaction.
Finally, do not disregard the simple and traditional way of creating loyalties and seasonal drinks. For it gives incentives to customers and gives them joy in supporting your business.
References
8 Coffee Shop Marketing Ideas for under $100 By Channel Zero Marketing