Coffee is one of the best drinks to boost our energy and we brew the coffee with its ground. However, what do you do with the used ground? Do you throw it away? If so, then you should not do that anymore. The coffee ground does not end with brewing the coffee. It can still be used for a variety of purposes. Although you may be surprised and found it unbelievable with its functions and advantages, we did a lot of research on that for you to have a better idea of how to utilize and to do with your coffee ground.
This article aims to provide you some tips on the usage of the old coffee grounds for you to utilize its functions rather than wasting those beneficial things.
1. Fertilize Garden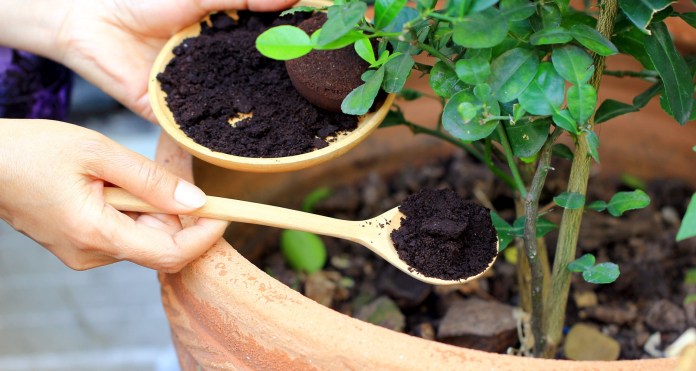 Normally, the plant grows because it absorbs the nutrients from the soil until there is no nutrient left. Thus, if we want the plants to survive for a long time, we need to fertilize the soil. And you can definitely put the used coffee grounds into the soil to fertilize your garden or your plant because most soil does not have much or enough nutrients for your plants to grow that fast and well. In addition to this, the coffee ground itself contains not only the nutrient nitrogen for the soil but also calcium, potassium, iron, phosphorus, magnesium, and chromium. These are the important resources or the components that help the plants to grow and survive.
But how can we use it as fertilizer? The process is not as complicated as you imagine. You can just either sprinkle the coffee ground directly into the soil or add it to your compost heap. Yet, you need to make sure that you put the right amount of green and brown compose. To simply put, you need to put the ratio of 4 to 1 of brown compost material to green compost material. The 'green' material refers to nitrogen-rich organic material while the 'brown' material refers to carbon-rich materials like dried leaves and woody pruning.
2. Pesticide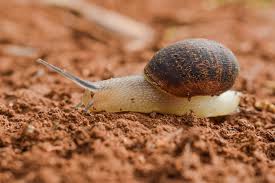 Besides being a fertilizer, it can also be used as a pesticide as well. The research has found that some of the pesticides do not like the smell of caffeine. Thus, once those pesticides come near to your garden or plants, the majority of them may not further enter the garden anymore. Therefore, your garden, flowers, and plants may longer be affected by those things anymore. To be specific, to protect your plants and be away from those bugs, snails, you may simply spread the coffee ground around the area. Yet, you may refresh and spread again every two weeks to make sure that it won't lose its effects.
The use of the coffee ground, on the other hand, is not limited to the garden. It can be used to keep away some other small pests that occur in your house as well. The smell of the coffee also keeps away some other small pests like cockroaches, ants, dog flea, and cat flea as well. This is one of the most effective techniques that you should give a try. For instance, to prevent the ants from entering your house, you shall simply sprinkle a small portion of the coffee grounds in the place the ants enter. And if you want to repel the flea from your dog, you may apply some of the grounds on their fur coat, then there will be no more fleas occurring on your dog.
3. Cleaning Scrub and Other Skincare Products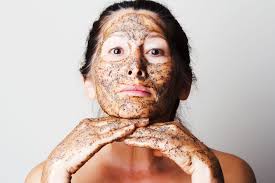 The coffee grind is not only for the coffee, it also can be used as a body cleaning scrub as well. The caffeine in the coffee ground helps to eliminate the cellulite of our skin. We can use it as an exfoliator to remove the dead cells and make your skin smooth and hydrated. Yet, the scrub itself cannot remove the acne. Meanwhile, the coffee ground itself also helps to prevent our skin from getting damaged and protects the skin from UV-rays as well as wrinkle formation. Just a small tip that you are interested in knowing how to make yourself a coffee scrub. You just need to prepare a cup of coffee ground, a cup of coconut oil, and 0.5 cups of either brown sugar or white sugar.
On the other hand, it not only can be used as a scrub but also other skin care products to improve our skin condition. You can use your ground coffee to make a mask for a smoother face, a lip smoother as well as to lighten your puffy eyes. So what are you waiting for?
4. Hair Growth
Another usage of the old coffee grounds is to help your hair to grow faster. It is stated that caffeine increases blood flow and so fosters your hair growth rate. You may find it ridiculous. But, truth us, we have done long research on it.
So basically, people experience hair loss due to age and stress. Meanwhile, However, you can put your mind to peace now if you are experiencing hair loss. The use of coffee grounds on your hair and the scalp prevents hair loss and restores your hair. According to Fischer, Hipler, & Elsner ( 2007), caffeine blocks the impacts of dihydrotestosterone (DHT) on males that affect their hair while stimulating hair shaft elongation for wider hair roots. Moreover, based on the same study, it is stated that it not only benefits males but also females as well. Therefore, everyone who experiences hair loss, and who always wants to have thicker hair may have a try on this technique.
But how do we use it?
You may take some coffee grounds and apply to your hair and massage them to make sure that it absorbs to your hair and scalp and left it there for several minutes. After that, you may start to clean it and use your shampoo as you do regularly. You may practice this routine two times a week. After a few weeks, you may see the desired result with thicker hair of yours.
5. Make a Candle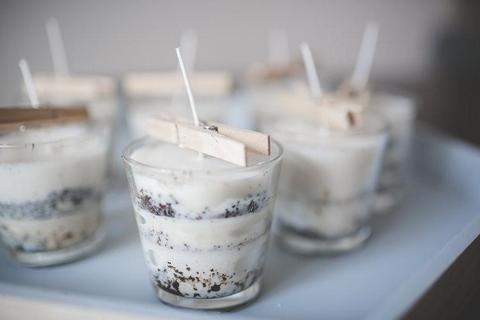 The used coffee grounds can also be used to make a candle as well. As you already know that the coffee can wake us up in the early morning and bring us the energy to continue with our work, however, there is a limitation on the amount of coffee that we can drink daily. Thus, we can also use the coffee candle to stay focused on our work. With the use of coffee candles, it gives you a sense that you are in a coffee shop although you are at your office or your home.
So how to make your own candle? To make a coffee candle, you need candle wax, a coffee mug to handle the candle, a wooden stick, a saucepan, and of course coffee ground. Basically, you need to put the stick on the bottom of the mug, melt the wax and pour it into the mug and finally put the coffee ground into it.
6. Staining Items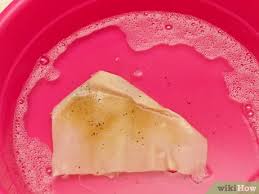 You can use your coffee ground to stain some items like clothes and wood. You may wonder and surprise how the coffee ground can stain your clothes. But, trust us, it does work in that way. If you want to change the color of your old clothes that have already been colorless, but you still love them and want to wear them right away, then you may try it in this way. Basically, the process is very simple. First, you need to take out the used coffee ground and put it into hot water for 3-5 minutes. Then you may put your clothes into that water and have them. After that, you can lay it down and wait until it dries.
Once, it gets dry, you will see that its shades have become darker. Furthermore, you can also mix the coffee ground with vinegar and steel wool for a better look based on your own preference.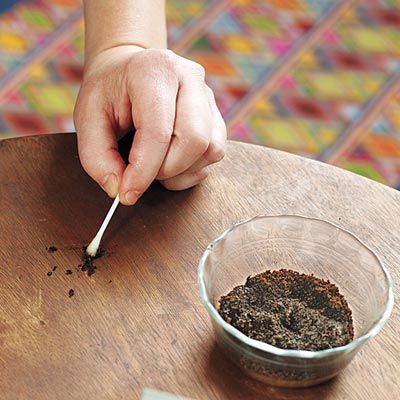 On the other hand, in case you want to hide the scratches on the wood, you can also do so. First, you need to mix the coffee ground with the warm water, then rub the paste and put it over the scratched wood, and wipe it off with a towel. By doing this, the scratches may look less obvious.
7. Clean the Kitchen Equipment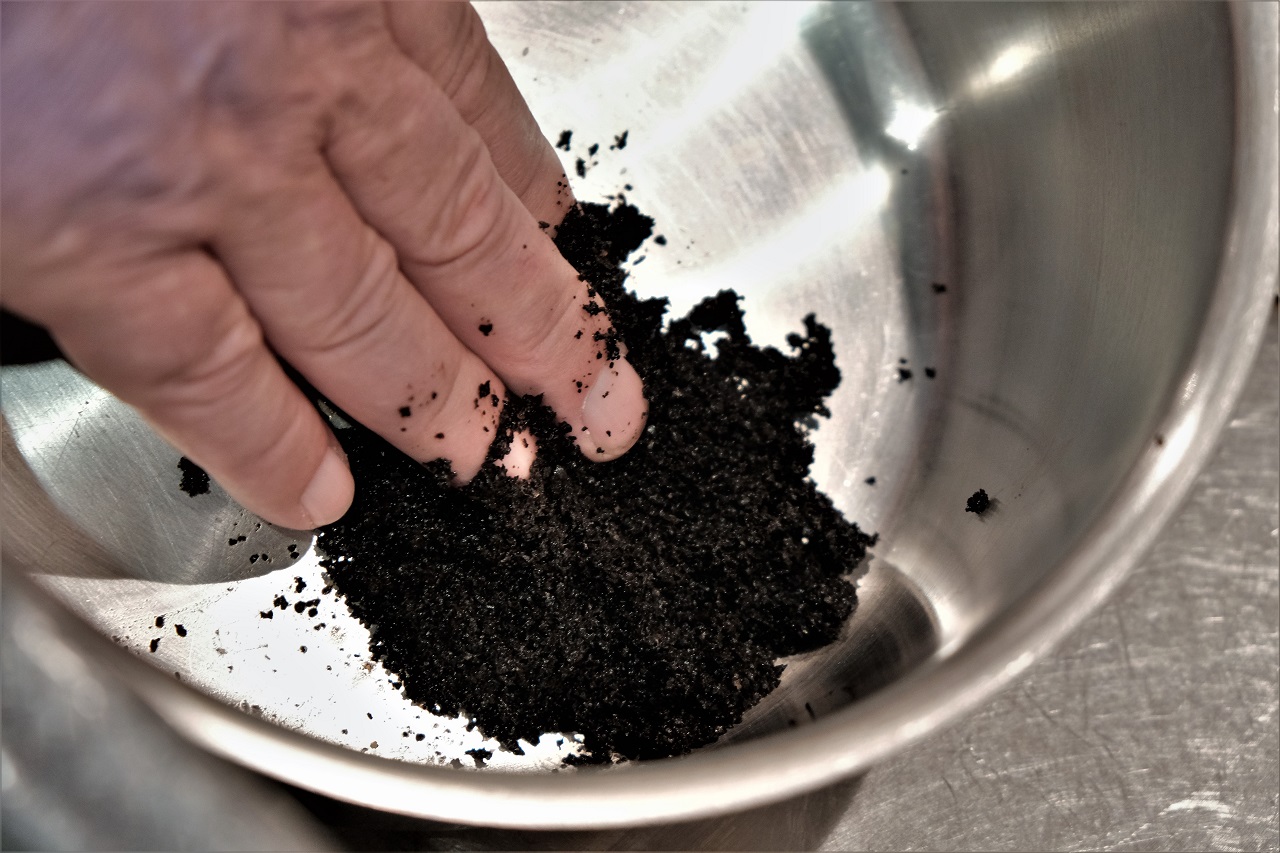 Cleaning the cooking materials and other equipment in the kitchen like pot, pan, dish, sink are the most boring and stressful things people experience. However, you don't have to be worried about that issue anymore. You can definitely use the old coffee grounds to solve such issues. The coffee ground helps to eliminate the dirt stuck in those items which can be easily removed and cleaned conveniently.
You are wondering what to do with that, aren't you? There are only simple steps that you need to follow. You just need to toss the ground and scrub with the sponge, then you may see its effect. However, you are recommended to try on a small area of your pot first to test whether it stains the surface of your item or not. By doing so, you are able to identify the effectiveness as well as to prevent the damage on your tools and lead to regretless.
8. Deodorizer
Another reason that you should not throw away the used coffee grounds is that it can be used as a deodorizer to clean or remove most of the bad smell. You should not look down on those minimal points because sometimes those minimal points work even more effective than those expensive items. Below are the advantages/ how the ground plays a role as the deodorizer in our daily life.
a. Refrigerator deodorizer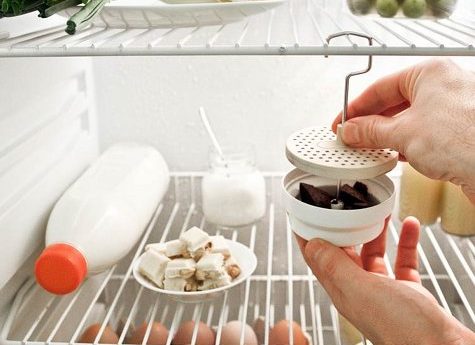 Since we put a variety of vegetables, drinks, or even food in the refrigerator, sometimes, it makes our refrigerator smell bad and affects the other food inside, which could lead to the bad taste of the food as well. This is why you should make use of your old coffee grounds to absorb those bad smells. What you need to do is just simply fill a cheesecloth with the coffee ground and put it into your refrigerator, it will automatically absorb the odors.
b. Hand odor neutralizer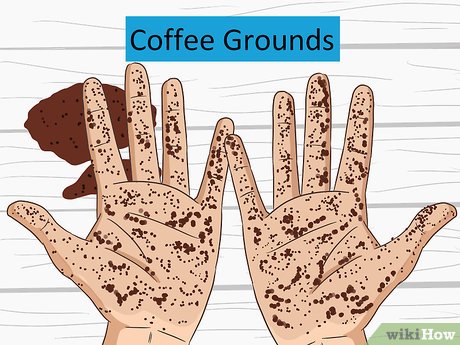 Cooking or preparing certain food can leave some bad smell on your hands, and that smell may even last for the whole day. For example, the smell of onion or garlic will last almost the whole day if there is no proper solution. However, you don't have to stress with such issues anymore. Basically, you may just rub your hand with the coffee ground and rinse with the water. After doing that, there won't be any odor lasting on your hand anymore.
c. Shoes deodorizer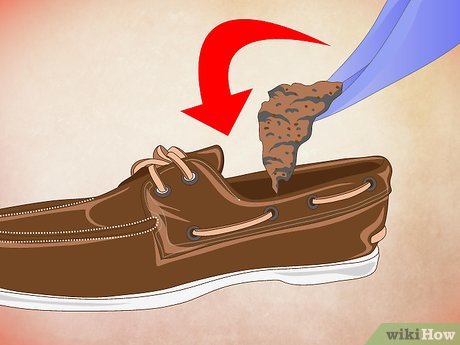 Another usage of the old coffee ground is that it can remove the odor from your shoes. Shoe odor has always been a concern or an issue for the majority of people and it requires people to seek effective solutions otherwise it is quite an embarrassment for the individual to go out wearing those shoes with the bad smell. However, what you need to do is that you may put the dry coffee grounds into your shoes for a night, shake it out in the next morning then, there won't be any bad smell affecting you anymore.
Conclusion
Having read the usage of the old coffee grounds, some of you may regret throwing your used coffee ground because those coffee grounds still have many advantages. However, it is not too late to keep your used coffee ground for the other uses in your home for more efficiency and effectiveness. You may use it as fertilizer, pesticide, skincare product, hair product, deodorizer, and so on. We hope you find the provided information useful and love our content because we have spent much time doing research with the aim of helping you on how you can maximize the use of your old coffee grounds rather than throwing them away. Finally, we wish you good luck with the use of the old coffee ground for home and your own benefit.
References