Making yourself a cup of morning coffee and enjoying it with a slice or piece of homemade espresso cookies should be a part of your daily ritual. This is the ideal combination to begin your day. It is true that cookies are one of the first things a beginner baker creates since they are simple to make. There are numerous sorts of cookies, each with its unique set of techniques.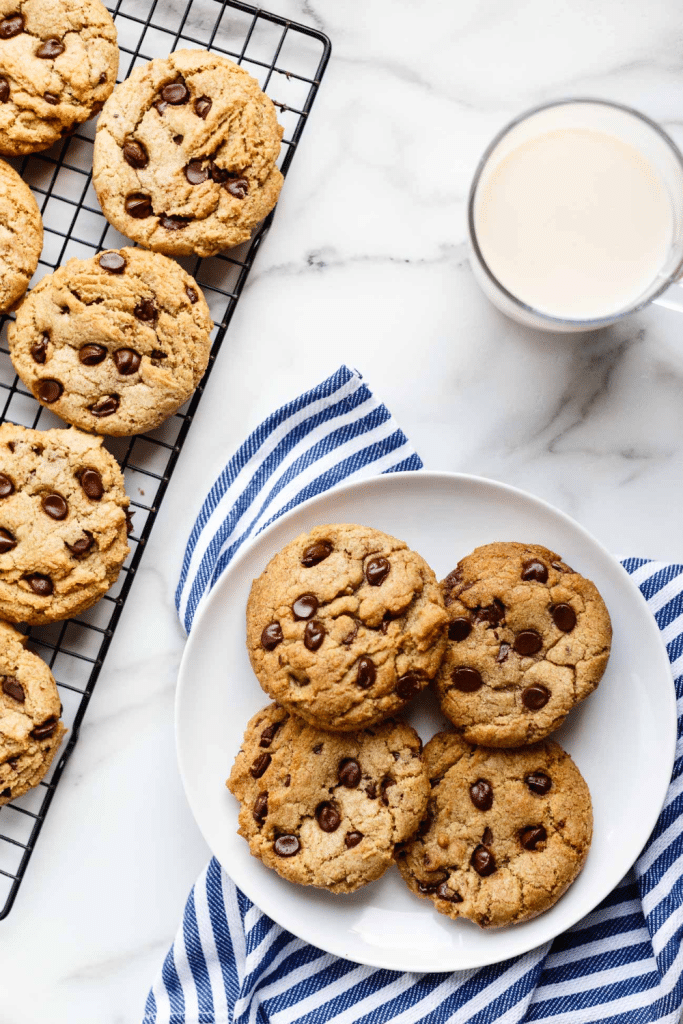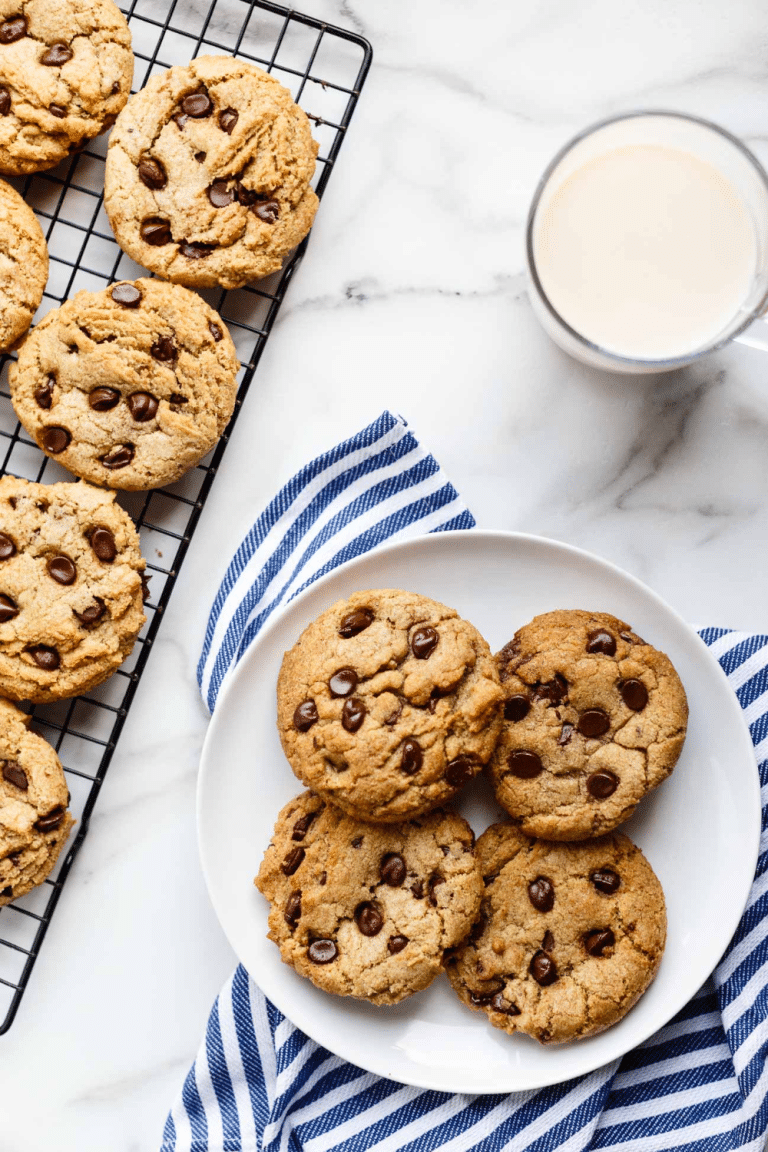 But First, How Many Types of Cookies Are There ?
Cookies In A Mold
Molded cookies are typically spherical and are made by rolling the dough between your hands. Like peanut butter cookies, they can be flattened using a fork. To keep the dough from sticking, lightly coat your fingers or utensils with flour or sugar.
Drop Cookies
Drop biscuits are usually the most straightforward to create. Dropped cookies are prepared by spooning soft dough onto a cookie sheet by the teaspoonful. Make sure there's enough space between the cookies for spreading.
Unless your recipe states otherwise, 2 inches is a decent rule of thumb. If you want your cookies to be uniform in size, you can use a cookie scoop.
Rolled Cookies
The dough for rolled cookies, as well as cut-out cookies, is stiff. It's rolled into a sheet and cut into shapes with a knife or cookie cutters on a lightly floured surface. At a time, simply work with a small piece of the dough.
To protect your cookies from becoming tough, use as little flour as possible. The thinner the dough is rolled out, the crispier the cookie will be, and the thicker the dough is rolled out, the softer and chewier the cookie will be.
Pressed Cookies
To make pressed cookies, such as spritz cookies, a cookie press is utilized. The dough should be soft enough to run through a cookie press but firm enough to keep a form. If the dough is overly soft, place it in the refrigerator for a few minutes. If the dough is too stiff, try again with an egg yolk.
Cookies From The Refrigerator
These cookies, also known as sliced cookies, are produced by rolling the dough into a thick bar. After that, the dough is refrigerated in the refrigerator until ready to bake.
Make sure the rolls are well wrapped so they don't collect other odors from your refrigerator. Dough can be stored in this manner for up to a week. The dough is chilled before being thinly sliced with a sharp knife and cooked.
Bar Cookies
Bars or squares are softer cookies that resemble cakes. They might be crunchy or chewy. They can also be filled or stacked. Brownies are an example of a bar cookie. They're baked in a pan with sides.
If you don't use the right size pan, your bars won't turn out right. When the cake-like cookies are finished, they are sliced into squares. Most bars will cut more easily if they are allowed to cool first.
No Bake Cookies
These cookies can be made without using an oven. They are not, strictly, a type of cookie. They are typically quite rich and more akin to confectionery. A nice example is no-bake chocolate oatmeal cookies. These are best created in the manner of candy, using a double boiler and a candy thermometer.
Espresso Cookies
Espresso chocolate chip cookies look like cookies with espresso powder on top, but they're incredibly good! Moreover, espresso accentuates the flavor of chocolate without diluting the cookie's rich chocolatey crumb. This delicacy is wonderful when topped with flakey sour salt. 
With overtones of espresso, these cookies are delightfully chewy, soft, and chocolatey. In addition, they're gluten-free, vegan, and healthier than your typical cookie.Have a good time! What is Europe's butter? It yields nicer cookies since it is less watery. Keep leftovers in an airtight container.
If you have flour, place it in the measuring cups. It's also worth noting that you can chill the dough before it becomes too soft to form a ball.
Make little cookies and freeze them for 10 minutes in a cookie dish. When the dough has firmed up, keep it in a tightly sealed freezer bag or container. These can be baked straight from the freezer.
How To Make Healthy Espresso Cookies?
Espresso cookies are simply just cookies with espresso powder added in, but man, they're wonderful.
The espresso enhances the chocolate flavor while not dominating the buttery, crunchy biscuit crumb. These cookies taste truly gourmet when topped with a healthy sprinkle of flaky sea salt.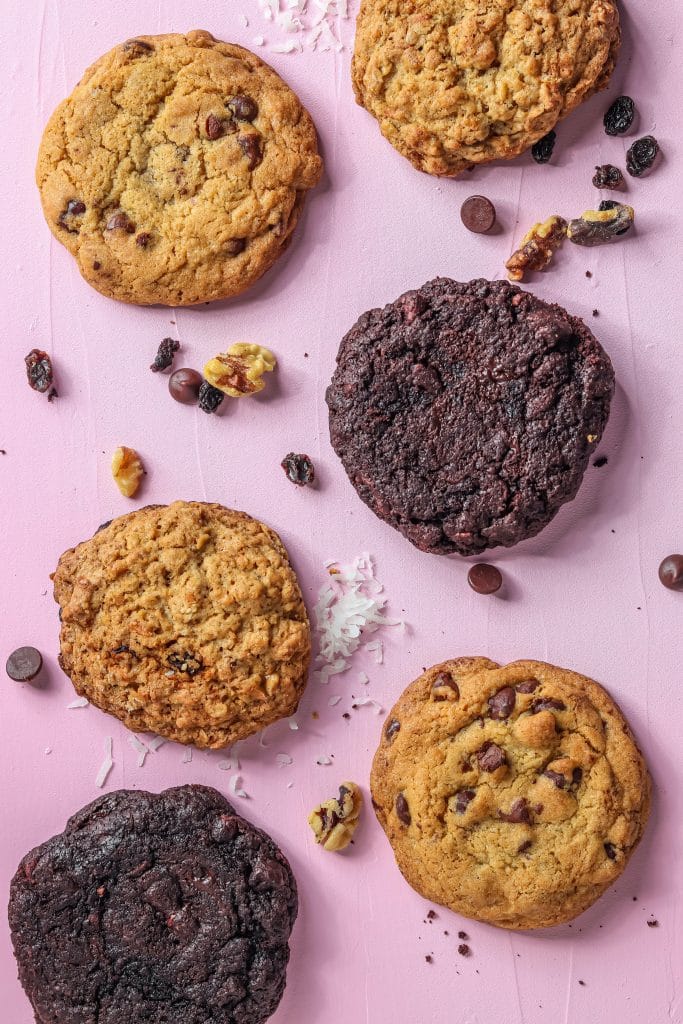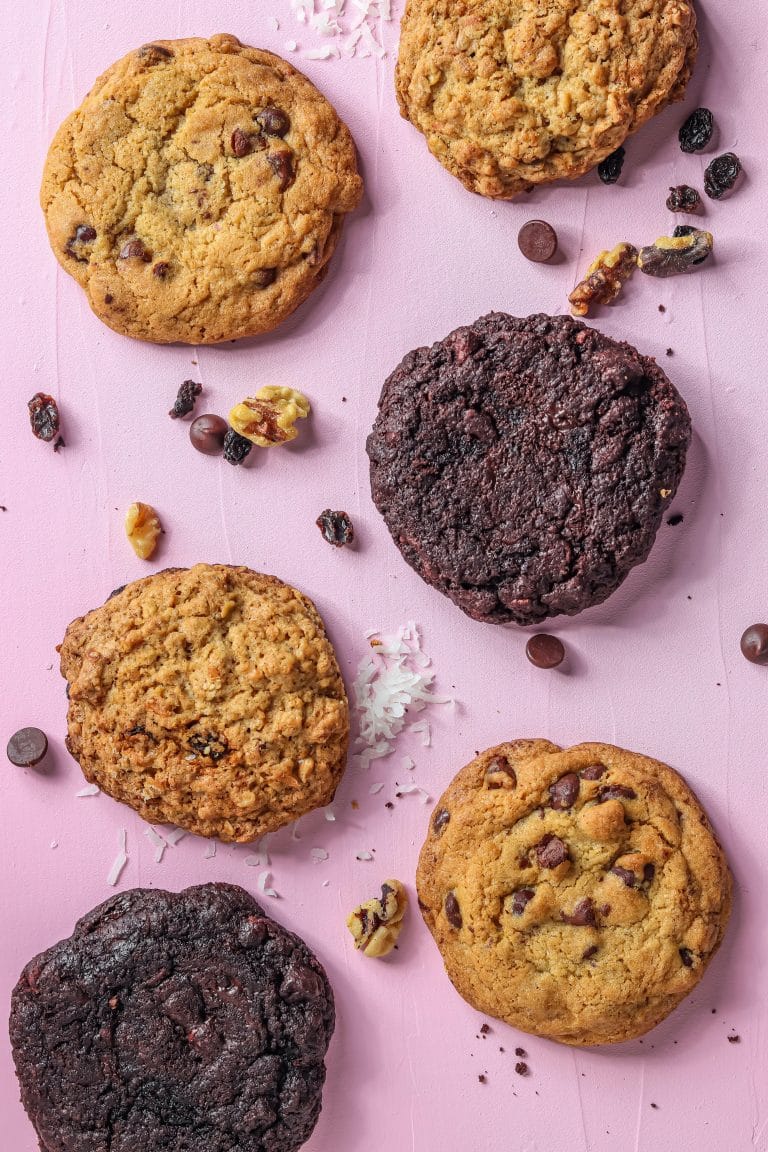 It's amazing how a few changes to your typical chocolate chip cookie recipe can elevate it from a basic recipe to a genuinely bakery-worthy cookie. These delicious cookies have an incredible flavor profile.
Brown the butter: We already do this when we prepare cookies, but browning butter is essential for deepening the flavor of any baked dish.
Pour in the espresso powder: The combination of coffee and chocolate is a match made in heaven. They truly bring out the best in one another.
Season with sea salt: Life is salt. A sprinkle of sea salt not only adds a fancy af appearance to your cookies, but it also enriches the flavor.
Ingredients 
A quarter cup cool unsalted brown butter
1 cup packed dark brown sugar
1/3 cup granulated sugar
1 egg + 1 yolk, both at room temperature
2 tsp vanilla extract
A half teaspoon of salt
1 cup all-purpose flour
2 tablespoons instant espresso powder
a half teaspoon baking soda
4 oz. dark chocolate, coarsely chopped
Instruction
Cook the butter in a skillet over medium heat, swirling constantly, until it foams and turns golden brown, giving a nutty scent. Remove the butter from the heat and set aside to cool.
Combine the butter, brown sugar, and white sugar in a large mixing bowl. Mix everything together until it's smooth.
Add eggs and vanilla essence in a large bowl. Combine thoroughly.
In a separate mixing bowl, combine the flour, salt, espresso powder, and baking soda. Blend the dry into the wet ingredients until everything is combined. Combine the chocolate chunks using a wooden spoon. Make sure not to over-mix.
Let the cookie dough chilled for at least 30 minutes, if not overnight.
Preheat the oven to 350 and prepare a baking sheet with parchment paper when you're ready to bake the cookies. Scoop the cookie dough into balls with a 1 ounce cookie scoop and place them 2 inches apart on the prepared baking sheet.
Bake for 11 minutes, or until the rims are golden brown and the centers are puffy but still gooey.
Allow to cool completely before eating!
How Do Espresso Cookies Taste Like?
Intense. The flavor combination of espresso powder and chocolate is potent. Not only is the flavor fantastic, but so is the texture. They're soft and chewy on the inside, with a delightfully crispy outside shell. Just sprinkled some chocolate morsels on top of the cookie. Hence, they just do not require it on the inside.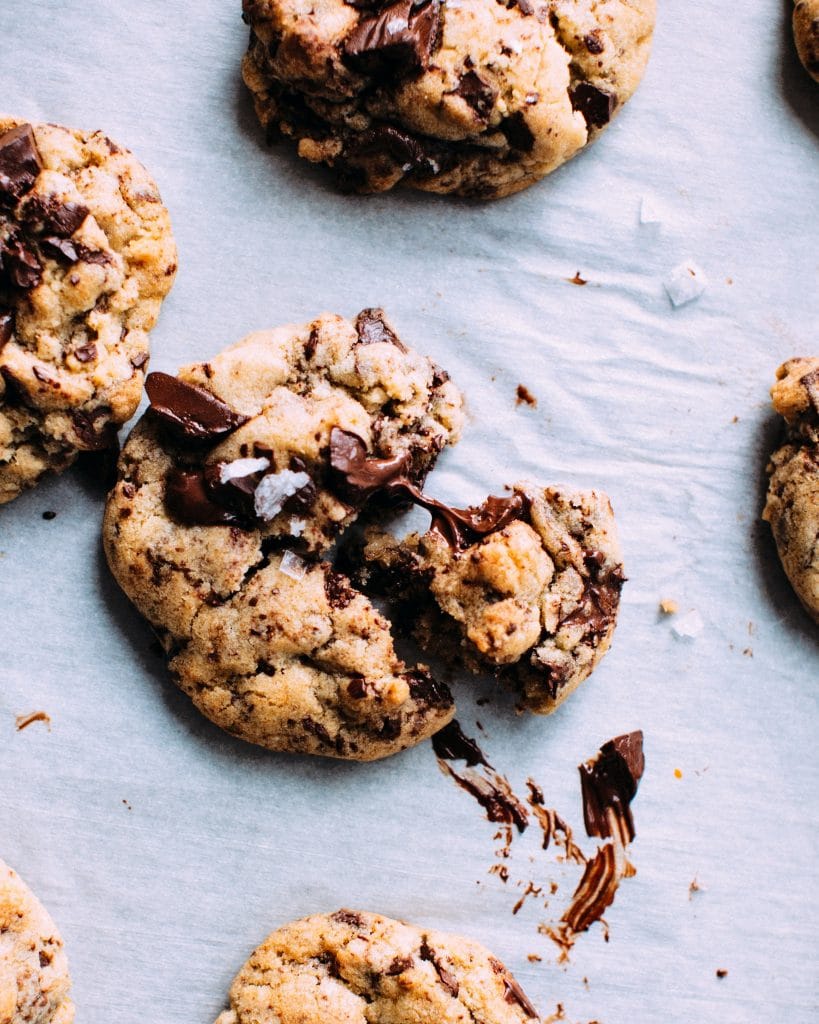 The melted chips on top, on the other hand, offer a beautifully smooth semi-sweet richness to each bite, which we all liked. If you enjoy coffee, you will fall in love with these cookies!
Frequently Asked Questions (FAQs)
Do Espresso Cookies Have Caffeine?
All espresso cookies contain caffeine in them however it also depends on what kind of espresso you're using in the baking. If the type that you're using doesn't contain a lot of caffeine then the cookie wouldn't contain much caffeine in it.
What Kind Of Espresso Brand Works The Best In Baking Cookies?
The espresso powder that works the best in baking cookies would probably be the espresso from the Lavazza brand because their espresso contains a rich flavor that compliments the soft and freshly baked cookies, especially chocolate cookies.
Final Thoughts
Now that we've gone through the article, you can see that there are a lot of ways you can enjoy your favorite dessert and can combine your favorite coffee in a healthy way. We hope that our article will make your interest perk up and make you head to the store to pick up the ingredients to make a delicious espresso cookie.
Reference
Check out: How to Make Espresso Chocolate Chunk Cookies By Allrecipes