Ever since the dawn of mankind, coffee has been beloved by people through generations. Even though the love of coffee has remained the same, the method of making them is completely different from era to era. However, it's not surprising that technology affects on coffee machines, and our brewing equipment evolves alongside it.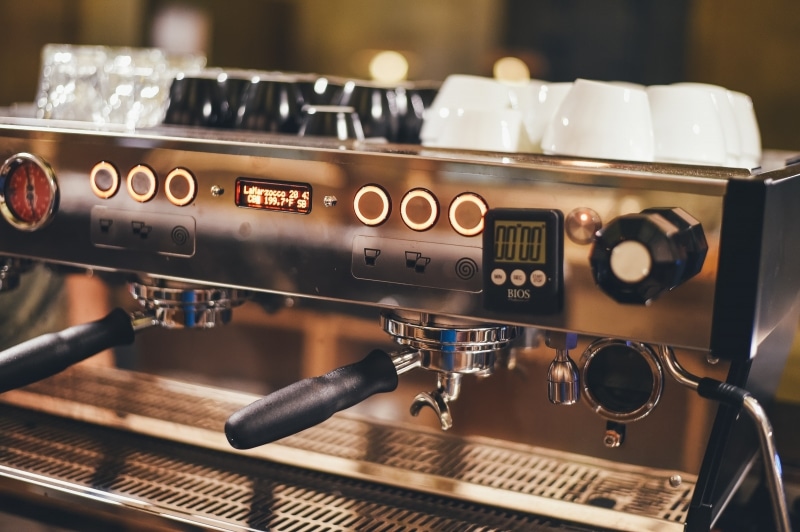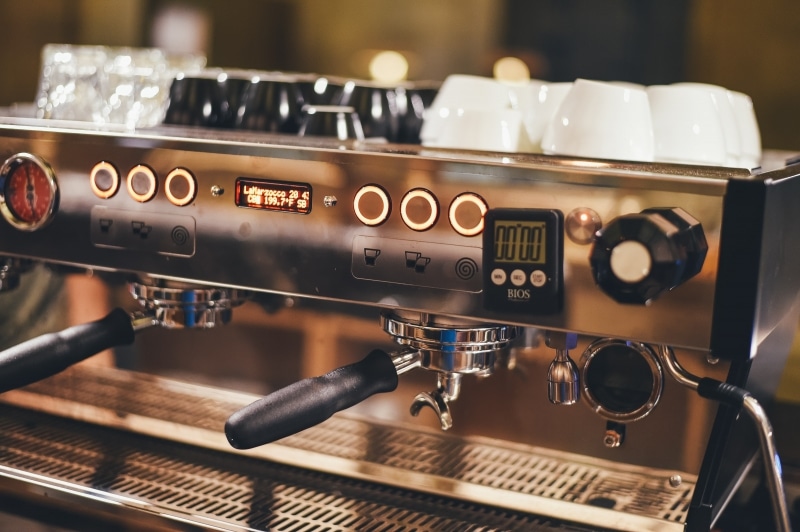 For instance, ancient people made coffee primitively by mainly roasting the beans with just a pan or open fryer! Moreover, the brewing process was obscene because you needed to add the coarsely ground coffee into boiling water for a few minutes which is not optimal as you will not get a full extraction from this method. Overall, it seems so tedious and difficult to simply get a cup of coffee.
Besides, it's nothing more than a blessing for us to have such great coffee technology right now as they are convenient and efficient. Hence, why we should analyze and admire the evolution of coffee makers. With that said, how exactly does technology further the advancement of coffee machines over time?
Before Coffee Machines
To view and evaluate the evolution of brewing methods and coffee machines, we must understand the origin, or more specifically, the first few ways that people made coffee before technological advancement.
Before every coffee shop equipping itself with sets of espresso machines, coffee making was a long and tiresome practice. In addition, due to the accessories that we possess now, the taste of coffee has never been captured perfectly as opposed to the past where we didn't have specific instruments strictly for making coffee.
Turkish Coffee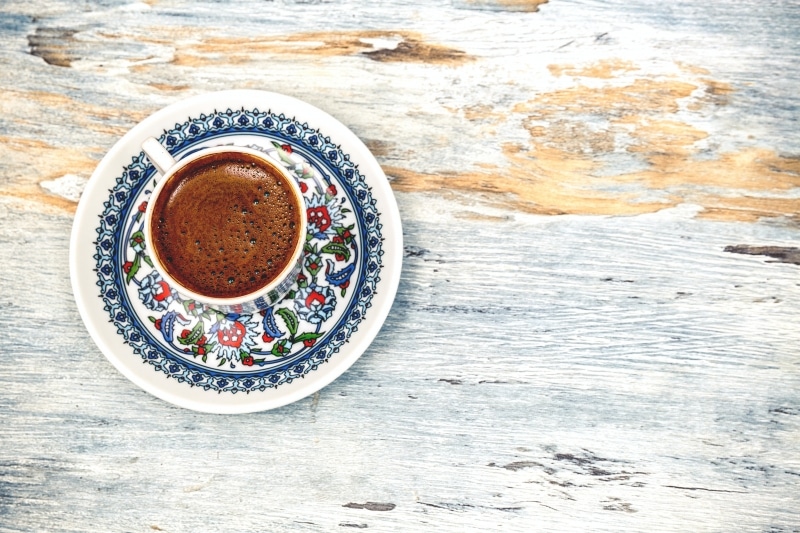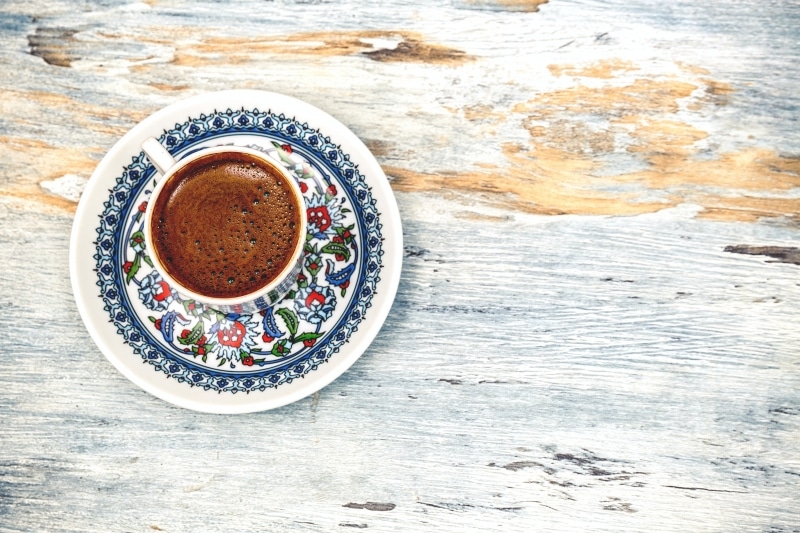 The first-ever recorded method of brewing coffee is the "Turkish Coffee". Essentially, the people of the Ottoman Empire (the Turkish Empire) roasted raw coffee beans and ground them up finely. Next, they smashed the grounds in mortars and cooked them in coffee tins over wood fire or coals, then served.
The presence of Turkish coffee remains to this day with the cooking, water, and roasting temperature. Furthermore, there was no use of filters of any kind in this method. While brewing, the people brought the coffee to a boil a few times, and thus, the process was completed.
Pour-Over Technique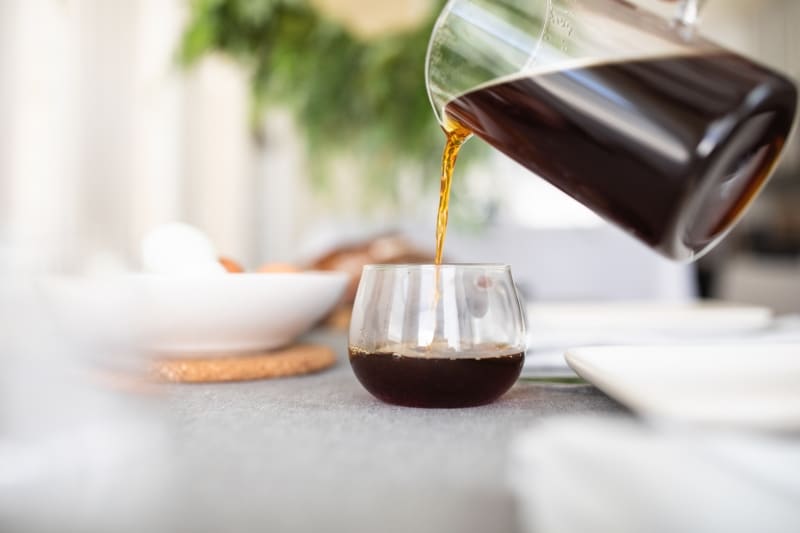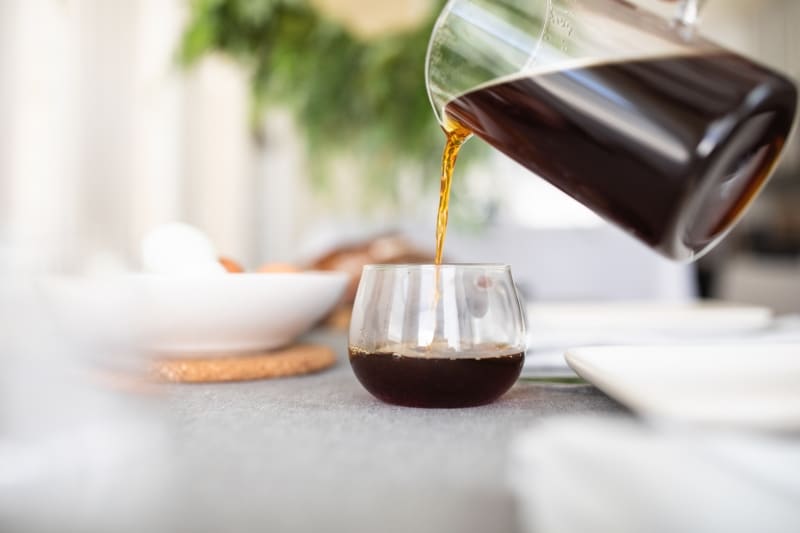 The practice of dribbling water at a definite temperature for a definite amount of time, and then pouring it over coffee is called the "Drip Coffee" method. Besides that, it is also known as filtered coffee, drip brewing, or simply, pour-over. This process has been quite popular since the early 20th century. It requires levels of expertise, and you must know the coffee. Undoubtedly, it produces different tastes with one type of coffee by generating more than 10 brewing profiles. It is a method where you accurately assemble the character and complexity of the coffee beans.
Pots and Filters
As coffee reached Europe in the 1600s it had been nothing but a massive hit. Coffee shops began to pop up everywhere all over the continent, starting from Italy. Similar to coffee shops today, these places were for social gatherings or discussions.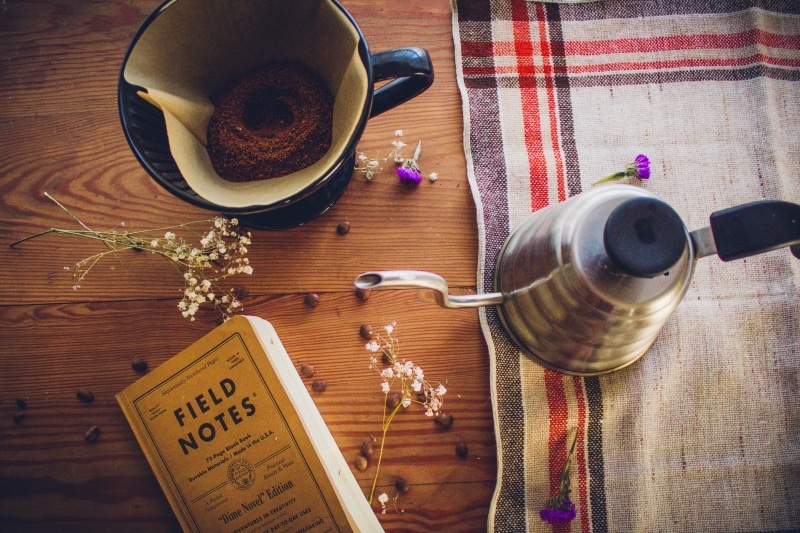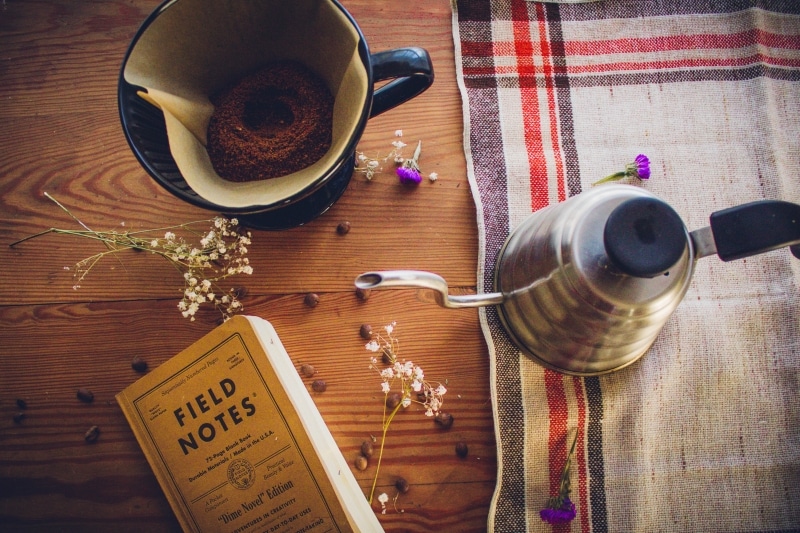 The primary approach of brewing in these cafés was coffee pots or carafes. The barista and coffee maker at that time put grounds inside and they heated the water until scorching. The pointed spouts filtered out the coffee grinds. On the other hand, their flat bases granted sufficient heat intake.
When it comes to the initial coffee filter, historians believe that it was socks! People would spew hot aqua via a sock full of coffee grounds. Also, even though filters that were cloth were more expensive and less efficient, people still used them during this era instead of paper filters.
1780 was the year that the original coffee maker was released for the public, titled "Mr. Biggin". It improved upon the poor drainage the old cloth filters had. In a nutshell, it was nothing more than a four-part carafe where you could simply sit a tin filter or a cloth bag under its lid.
Because of the old-fashioned methods of coffee grinding, if the grinds were overly fine or immensely coarse, the liquid would sometimes run through them. To this day, people still use Biggin pots, though they have improved so much compared to how they initially were. Apart from this, improved filter-pot systems and metal filters were introduced, roughly during the same period as the Biggin.
Water into the coffee was distributed via the metal filter or tin filter with spreaders where its design was introduced in 1802 in France. Later in 1806, the French introduced another invention which was a drip pot that refined coffee with no need of high temperature. These great innovations were the stepping stones for more adequate manners of filtering in the future.
Vacuum Brewer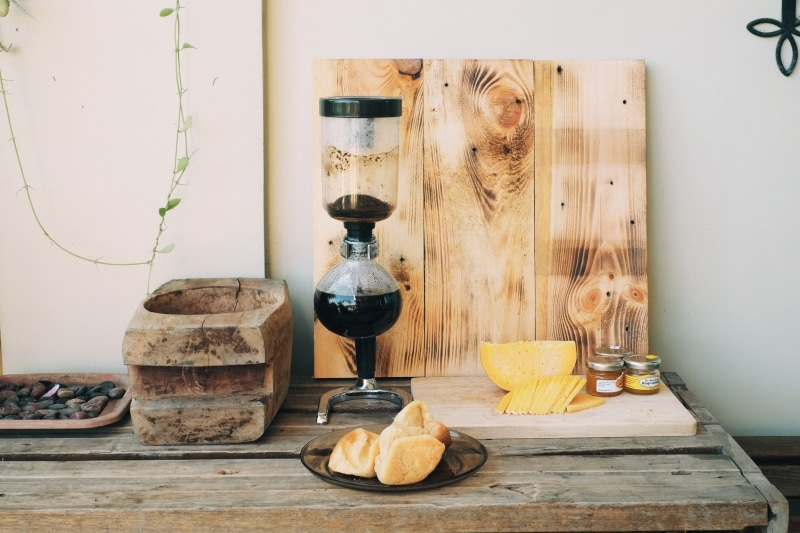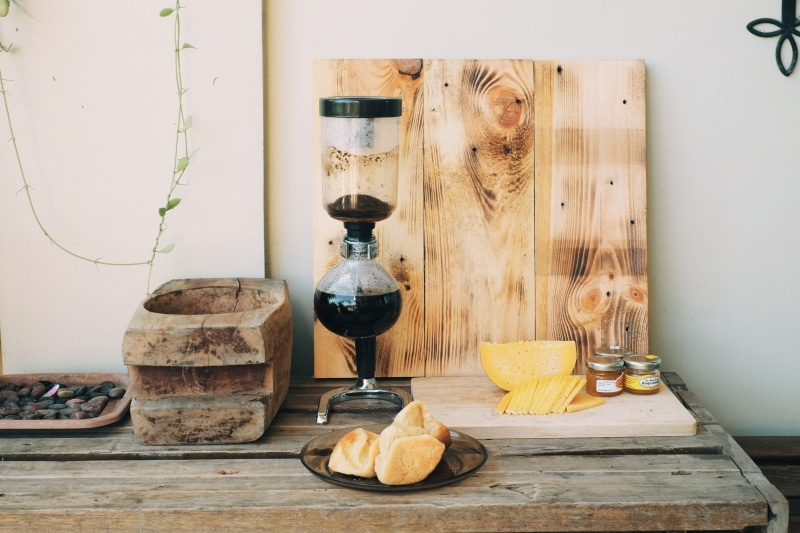 The vacuum brewer (or siphon pot) originated in the early 1800s, however, the first siphon pot hit the market in the 1840s for everyone to access which was designed by Marie Fanny Amelne Massot. The siphon pot contains a distinct design that features an hourglass-like look.
The dual glass dome, alongside the bottom dome's heat source, liquid pressure and pushes the water by the pipe for ground coffee mixing. The coffee then is ready after there are no more grinds. People are still using the siphon pot right now, mostly at artisan café or personal areas. The creation of siphons helped pave ways for various pots which incorporate similar techniques for brewing.
Coffee Percolators
The coffee percolator was another invention introduced in the fresh part of the 19th century. The early prototype of this contraption was from Sir Benjamin Thompson, who was an American-British physicist. Not so long after, a tinsmith in Paris, Joseph Laurens crafted a percolator basin that is akin to the stovetop kinds we have today.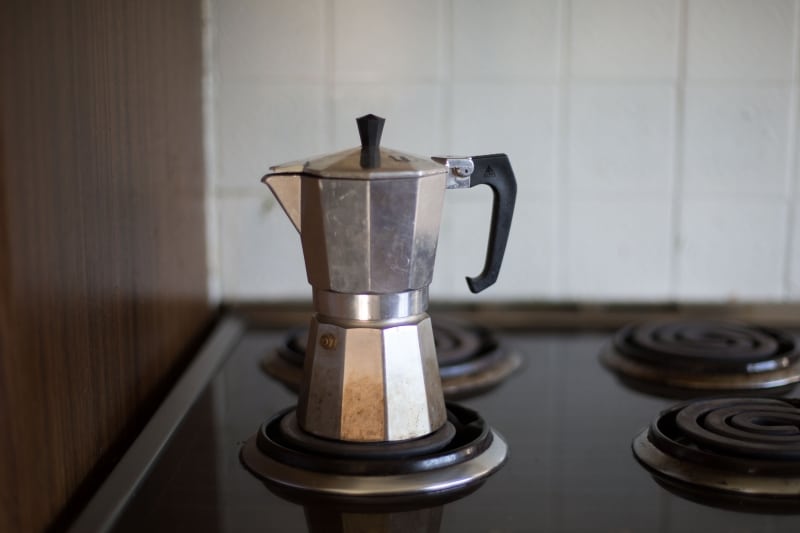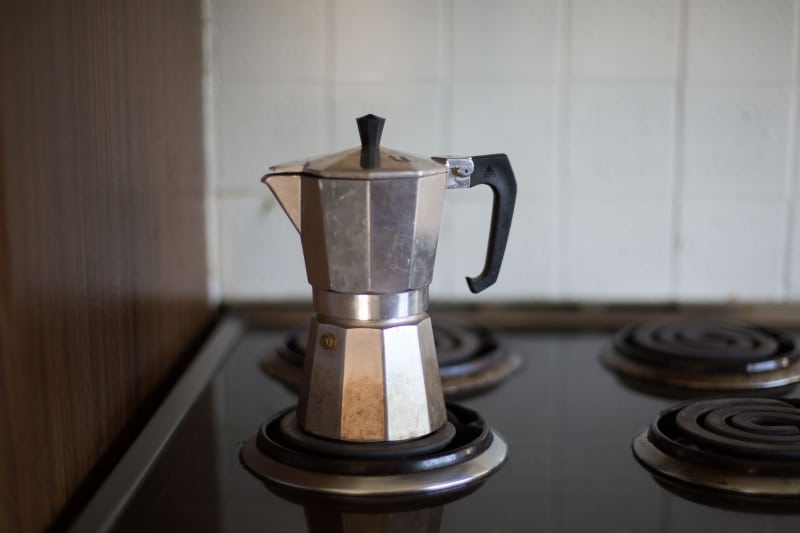 So far, coffee pots have brewed coffee via the "decoction process", which is the combination of the coffee grinds and hot water. This unique approach was well-known for centuries and we still practice it in our day and age. However, improvement arrived as the percolators could brew a coffee without leaving any grinds, therefore, there shall be no filtering before drinking.
Here's how the percolators work; firstly, they generate steam compulsion via boiling and high heat. Inside it, there's a tube that attaches the grounds along with the water. When the chambers bottom's water boils, the steam constraint is created. After the liquid ascends over the grinds and through the pod, freshly made java is made. This cycle reruns whenever a heat origin meets the pot, however, the older designs did not adopt this modern approach. Instead, they worked with a downflow technique as opposed to ascending streams.
Coffee Machine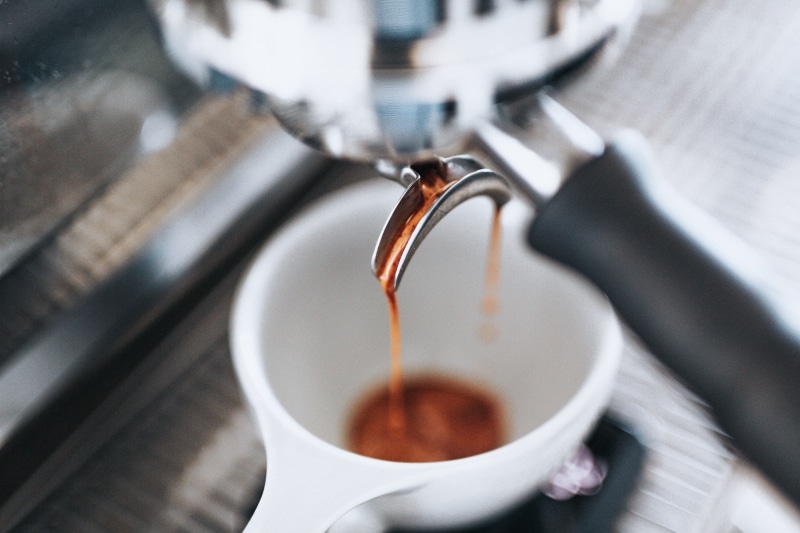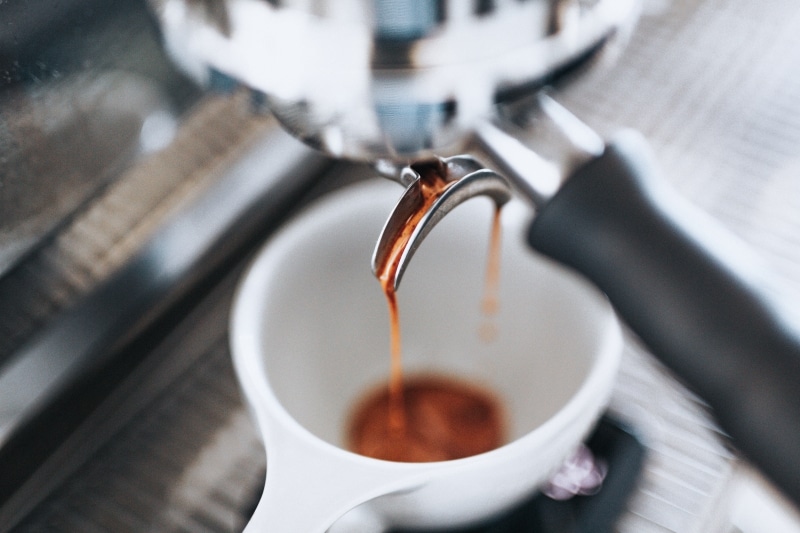 Can you imagine a world without coffee or espresso machines? Visualize how hard it would be to just get a single cup of coffee. Even then, you might not even get to taste a great cup merely because of how inefficient coffee brewing methods have been. Nowadays, it would take a few minutes to make coffee or to order a cup from technologies such as an app where you have precise control of what flavors you prefer.
On top of that, you wouldn't be able to go to your local café for a quick drink of Cappuccino that has froth milk and is complimented by such quality because such a recipe wouldn't exist without the existence of the coffee machine and other coffee appliances! Likewise, there wouldn't even be a billion-dollar industry with high-level tech or a single modern coffee store in your area! With that said, it's safe to say the invention of the coffee machine helped shape the way that we enjoy our caffeinated beverages throughout our history.
Birth of Espresso Machine
Arguably, one of the most important innovations in coffee history; the espresso maker which came out in the late 19th century/early 20th century. Furthermore, in 1884, Angelo Moriondo, an Italian man, was the person who introduced the world to the first-ever espresso machine! What's crazy is that we are still using these machines that Moriondo pioneered even over a century later.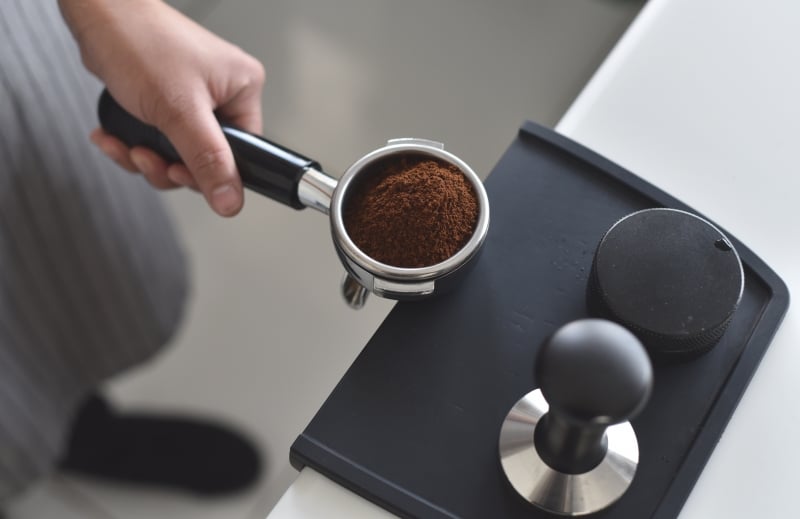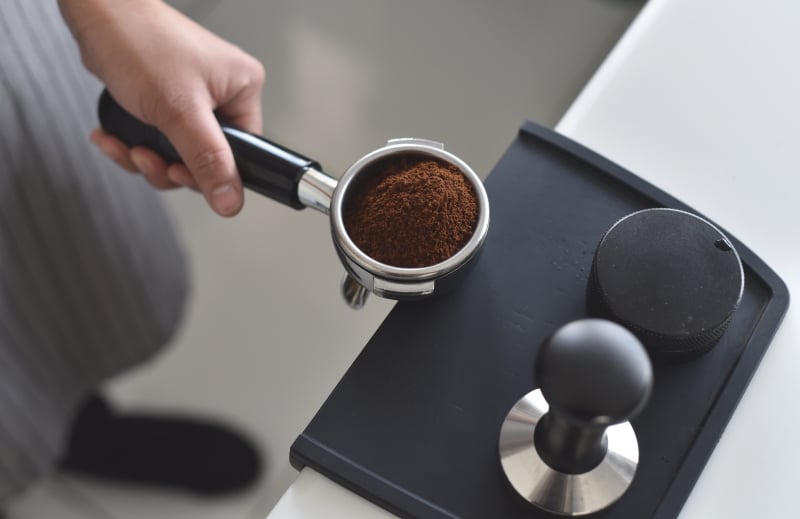 From a technical standpoint, his coffee machine used pressurized steam and water to brew an intense coffee at a quick rate. However, contrary to the coffee machines we have now, Moriondo's bulky prototype was used for making coffee in large amounts, not something that a coffee shop or barista would want to have.
A couple of years afterward, Desiderio Pavoni and Luigi Bezzerra, both Italian, improved and made Moriondo's coffee-making machine more salable by developing a device that had the capability to make a thousand cups in an hour! Apart from this, their espresso machine could make a single cup of joe which revolutionized the java world entirely. Bezzerra and Pavoni premiered their machine in 1906, and the United States, specifically New York, had its first taste of the espresso machine in 1927.
On the other hand, this drink does not have the same flavor as the coffee we have today. Due to the steam system, this machine's coffee left a slightly bitter aftertaste. (The creator of the current espresso machine is Achille Gaggia.) Furthermore, this machine mirrors the machines as it uses a lever. Moreover, this espresso machine created a smoother and richer espresso because it increased the H2O pressure to 8-10 bars. This machine also standardized the size of a cup of espresso.
The French Press
Ah, the classic and most popular equipment to brew coffee. It is very simple as it consists of a glass container with a metal filter on the end that splits the coffee grounds from the coffee liquid. A 4 minutes (minimum) brewing period is recognized and be used based on that, and the grounds should be a bit thicker than for filtered coffee.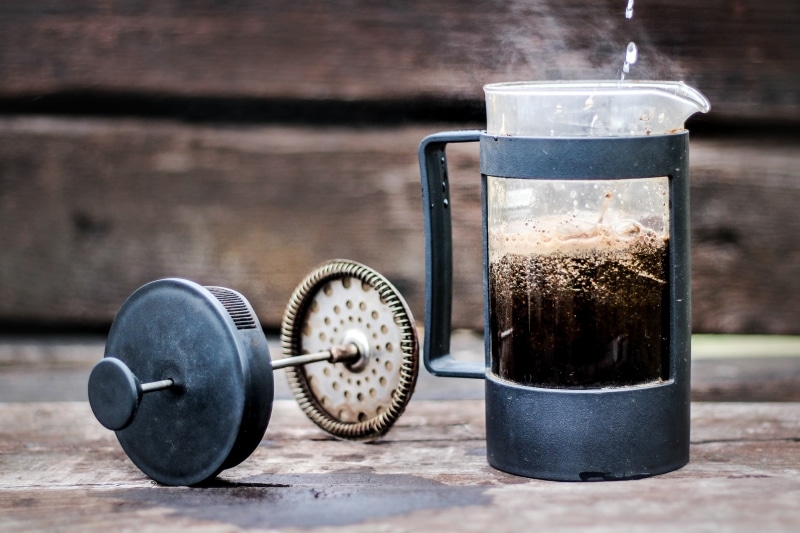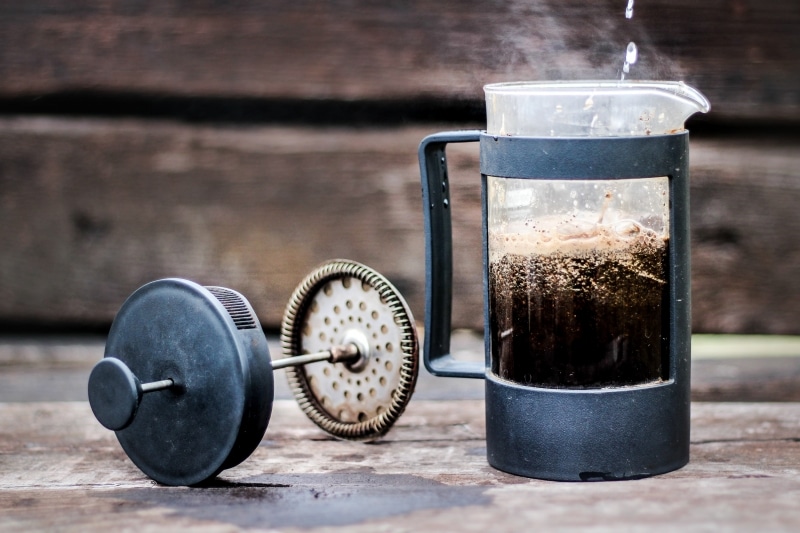 The bitter taste of coffee is possible when water comes in contact with water, and after 4 minutes, you must separate the coffee and water. As well as that, it's a brewing method that lets you see coffee oils in your cup.
Because of the name, it's not hard why we might think that cafetière (The French Press) came from France, but France and Italy actually allege this invention's ownership. In 1852, two Frenchmen patented the first French Press. However, in 1928 all the way in Italy, two men patented another French Press design that was completely different yet resembles what we have now. Regardless, the first presence of the press pot we use now originated in 1958. Furthermore, it was from Faliero Bondanini.
To put it simply, the tech works by combining fine grounds and hot water. A plunger isolates the old grinds and the coffee after soaking for a couple of minutes which makes it ready for pouring. Until this very day, the French Press drinks are still popular for their rich flavor and simplicity.
Rise of Instant Coffee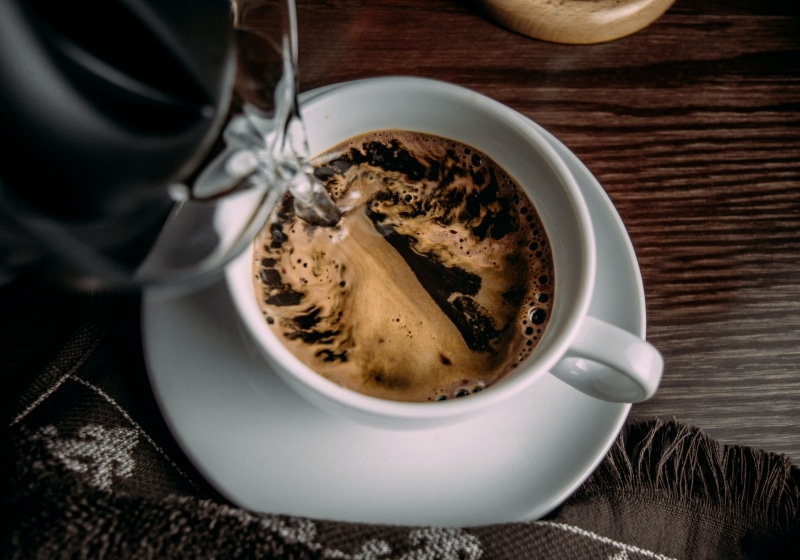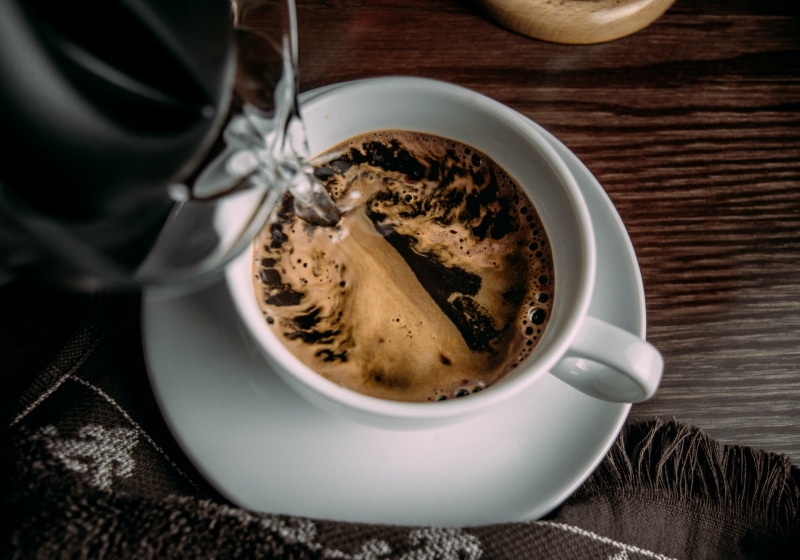 If you desire something more straightforward than instant coffee is your best friend, due to the simple fact that it doesn't need any brewing equipment. The original instant coffee was derived in the 1700s in England. In order to create coffee, all they had to do was add water to a coffee compound. Moreover, in the 1850s, the first U.S. instant coffee was made during the Civil War.
Similar to other innovations, several sources claimed to patent instant coffee. For instance, New Zealander, David Strang, patented his instant coffee prototype in 1890. But, from Chicago, a chemist named Satori Kato made the first fruitful adaptation by applying a similar approach to his instant tea product. When it's 1910, George Constant Louis Washington mass-produced the first commercial instant in the U.S.
Because of the instant coffee's unpleasant and bitter flavor, there was a bit of an issue when it debuted. Regardless, its popularity exploded during the two world wars because of its convenience And, in the 1960s, scientists maintained the rich taste of coffee via a procedure titled "freeze-drying".
Commercial Filter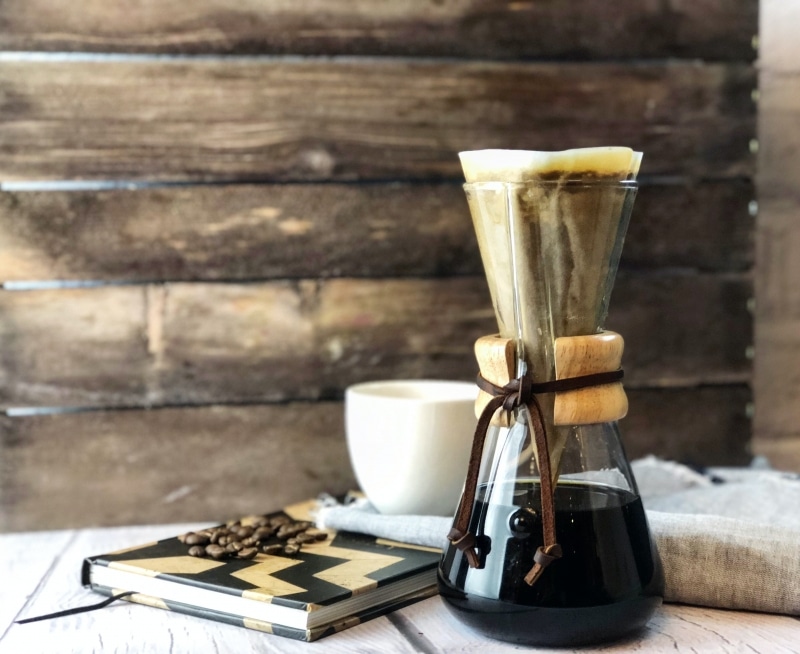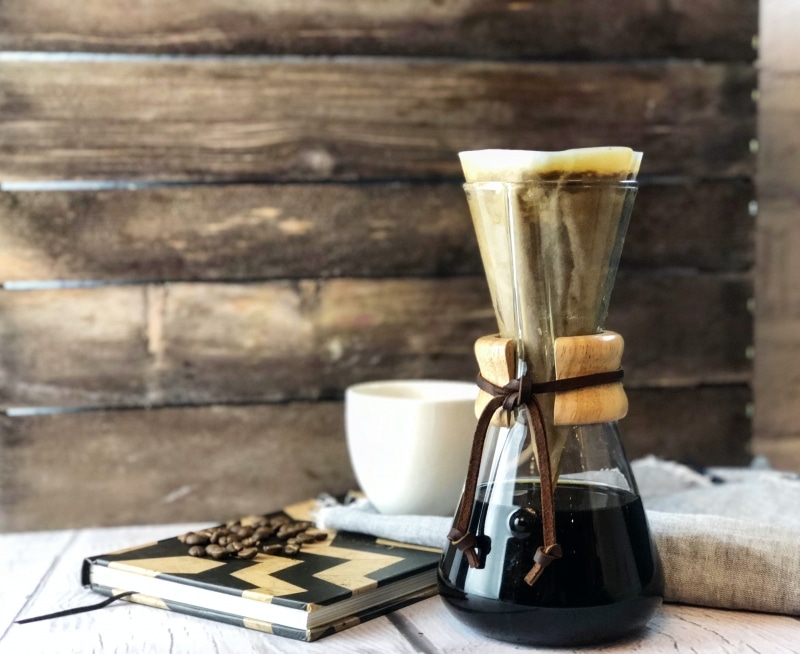 Throughout history, we have been implementing different types of coffee filters such as socks or clothes. The reason why the coffee filter is crucial is that no one wants grinds in their delicious cups of coffee. In today's world, the paper filter is the most used type of filter for coffee machines.
Melitta Bentz was the mother of paper filters as it debuted in 1908. She was so annoyed with cleaning her coffee pot full of coffee leftovers that she tried to find a solution. Bentz grabbed her son's notebook's page and placed it in line with her coffee pot's bottom, crammed it with grinds, as well as sluggishly poured boiling water over it.
And, that pretty much summed up the birth of the paper filter. Besides being more capable than cloth or socks in removing debris, the paper coffee filter is simpler, more hygienic, and disposable. Because of her creative innovation, Melitta earns the title of a gigantic company.
Modern Technological Innovations
Up until now, you have realized that coffee machines evolve parallel to the advancement of technologies. As a while, the practice of coffee making stays the same as when we used to brew coffee for the first time. We had to roast coffee beans and then ground and then brew, however, with the development of technologies, we don't need to apply hand power anymore. A tasty cup of java can still be made by a low price coffee maker by just tapping a button!
Scheduled Brewing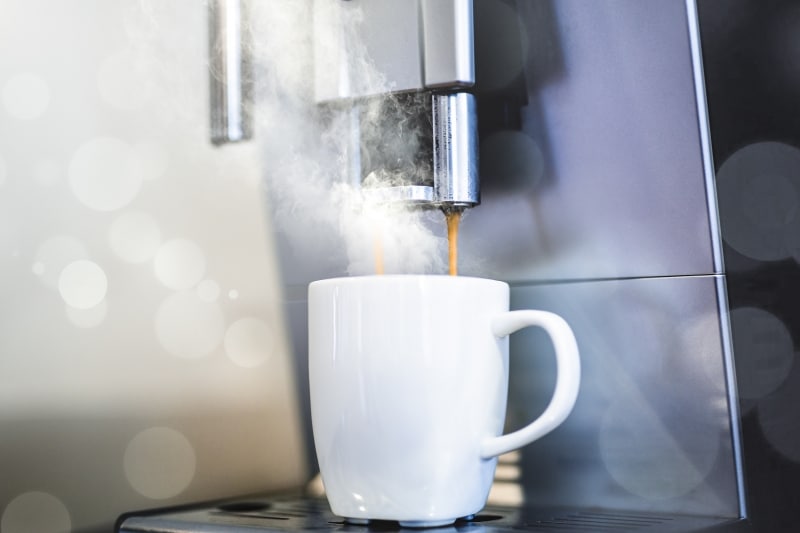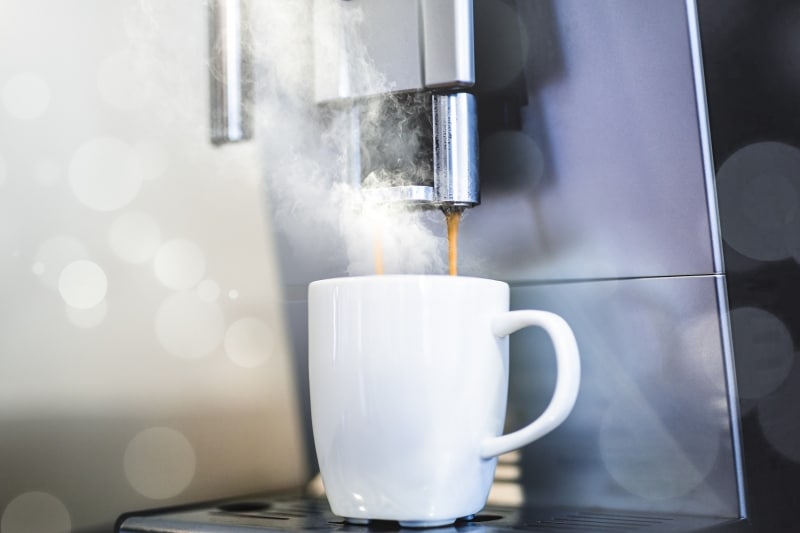 The modern coffee maker allows you to schedule brewing time or when you necessarily need your coffee drinks. All you need to monitor is the number of beans, make sure the water is filled up, and of course, an empty cup. As a result, let's say you prefer to enjoy your coffee early in the morning. Then, all you have to do is set the schedule, and by the time you walk your way from the bedroom to the kitchen, a fresh cup of coffee is ready for you!
Frothed Milk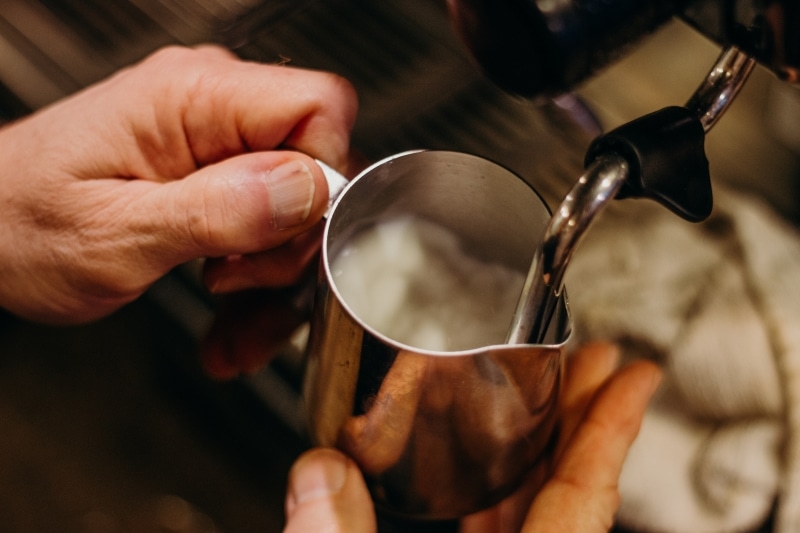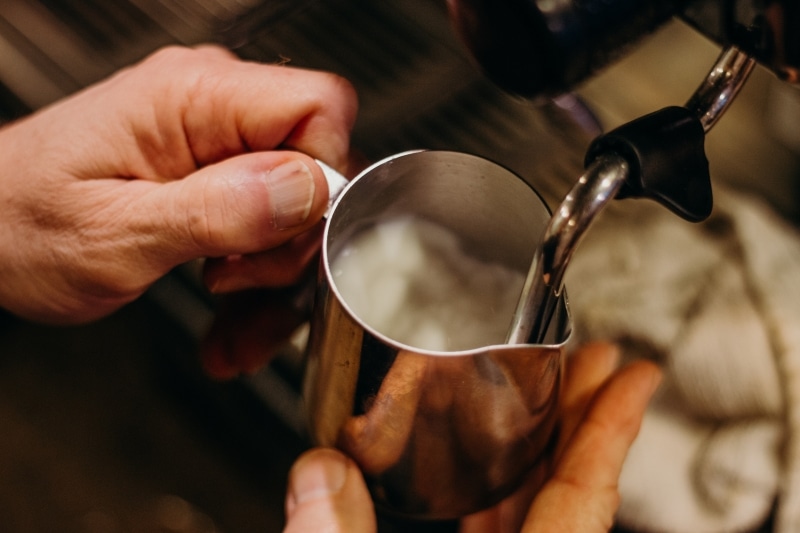 Latte and Cappuccino are the customers' favorites potentially after the old-school Espresso. One notable similarity between these two drinks is that they have frothed milk. Some modern coffee-making machines allow you to not only make coffee but produce steam simultaneously. Right now, we don't need a heater to boil water or create steam anymore. New and modern machines have containers for milk that let you produce a tasty foam or frothed milk automatically.
Connectivity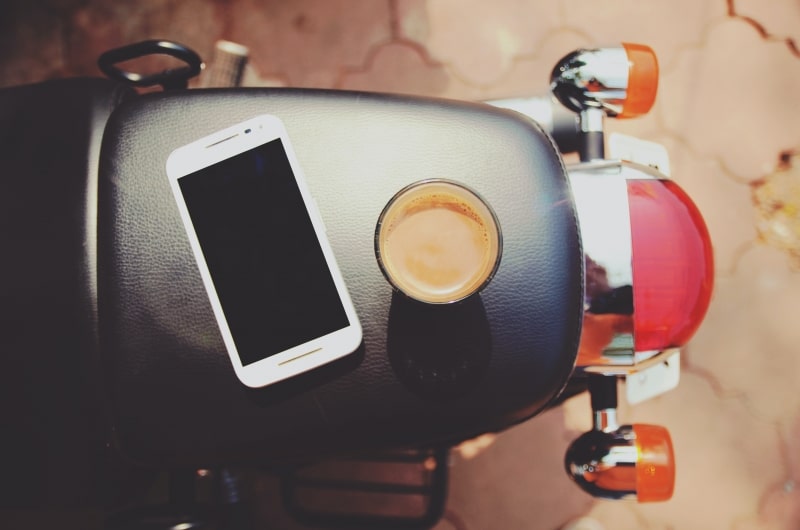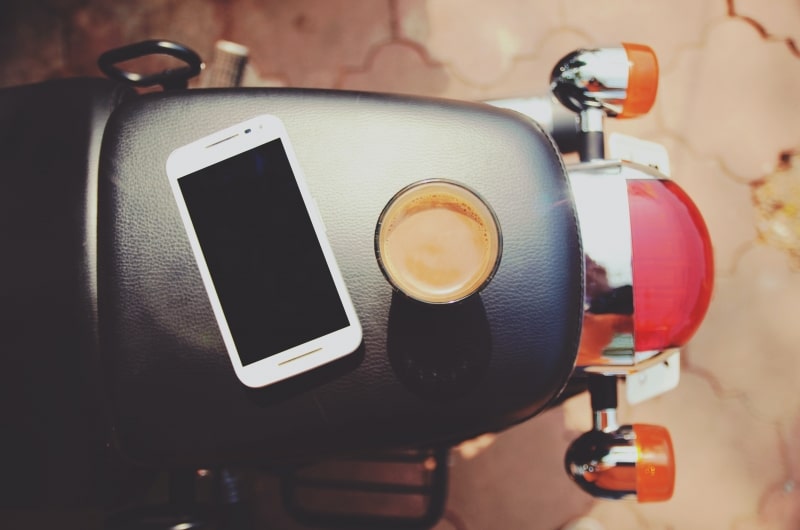 Every single device on this planet has become smart. From our phone to our toaster and to our coffee machine as they are connected to the network called "Internet of Things" or "IoT". With a smart coffee maker, you can control it via your smart or mobile phone easily. You can simply choose to be your own personal barista as well as your family who can be baristas too, and then pick the type of coffee you would want from the comfort of your bed! Furthermore, a smart coffee machine notifies the user if they need to fill in the water tank or add more beans.
Conclusion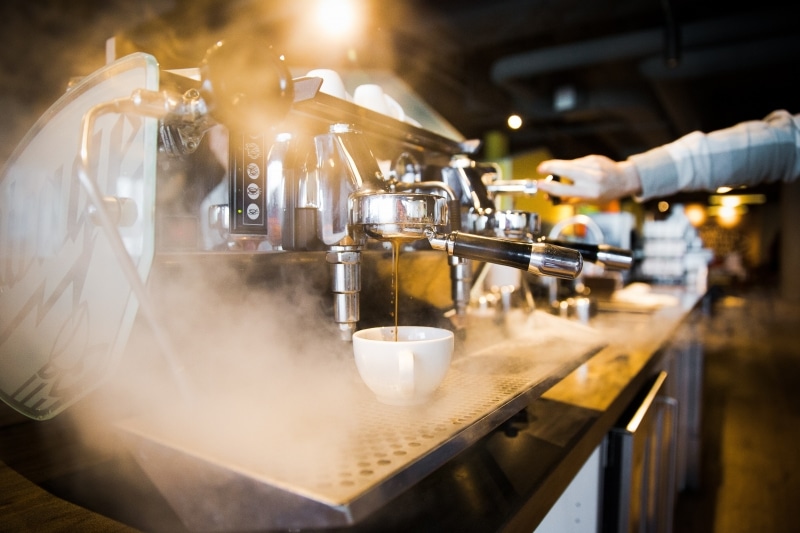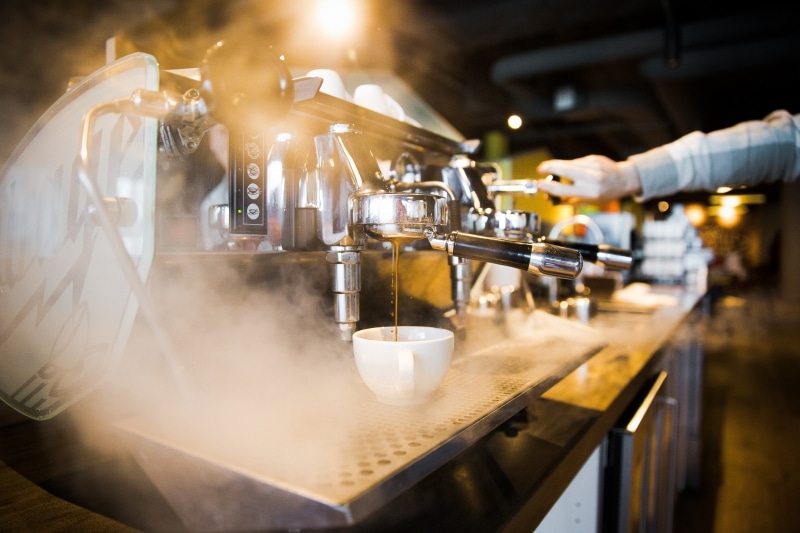 Methods and technologies of making coffee have come a long way. In the span of centuries, we humans have changed the way we view and create coffee. It's amazing to see that we went from how we used to roast beans in pans to filtering grinds with clothes to instant coffee and the presence of an astounding and massive industry!
No matter what, we are blessed to have such a convenient, simple, and fast way of making, customizing, and enjoying our caffeinated beverages. The technology we possess now is immaculate, and just like what we've seen so far with the significant development over time, coffee machines and tech will evolve continuously where our coffee desires are always met.
Reference:
History of Espresso Machines By European Coffee Trip