​​Have you ever been curious about "What Black Rock coffee bar is?". If you do, this article is for you! Obviously, let the truth be told. It is the coffee shop that serves traditionally caffeinated beverages as well as unique teas and energy drinks that will give you a much-needed boost of energy. This coffee shop's motto is "Fuel Your Story," and it aspires to be more than just a coffee shop.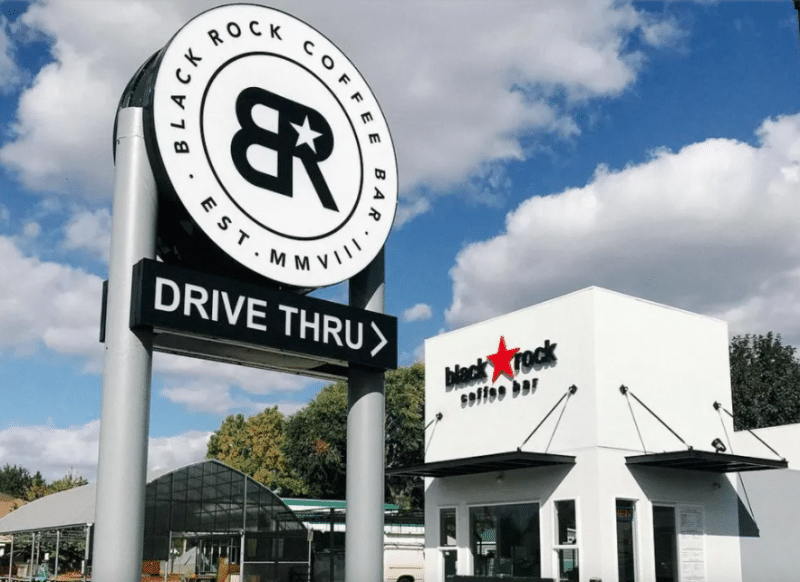 Moreover, the purpose of the coffee bar is to create a place where people can strengthen their connections. To be more precise, connections with other people, not connections with your phone, computer, or tablet. This coffee establishment is also aware of its community support.
Most of the Black Rock coffee bars were giving $1 from every purchase to a local middle school which is a fantastic idea to gain traditional profit while supporting the community.
This is everything you need to know about the Black Rock Coffee Bar truth.
1. The Black Rock Coffee Bar is a family-owned and operated business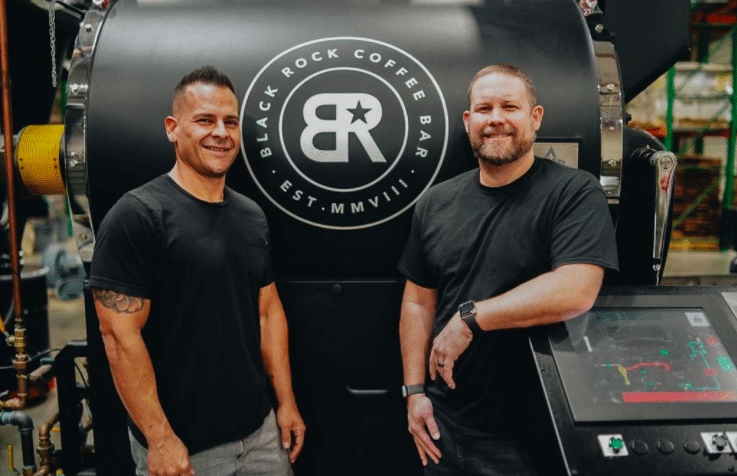 Black Rock Coffee Bar started in 2008 when 3 families teamed up—families who were originally in the construction and coffee industries. The families opened the first stores in locations throughout Oregon. In the span of more than ten years, they're now 80-locations strong, with plans to open other locations in upcoming years.
Its beginnings can be traced all the way back to 2008, when Hernandez and co-founder Daniel Brand, together with their fathers, founded their first store in Aloha. In fact, the timing couldn't have been greater.
It took five years to expand to a dozen sites, with the very first sit-down branches opening in 2013. By 2016, it had expanded beyond the Pacific Northwest. With stores opening in Arizona, Colorado, Texas, and California it is expected to gain revenue of more than $100 million in 2023 and plans to open 115 outlets in Oklahoma, Florida, and Tennessee by the end of the year.
2. The Black Rock Coffee Bar is all about Fueling Your Story!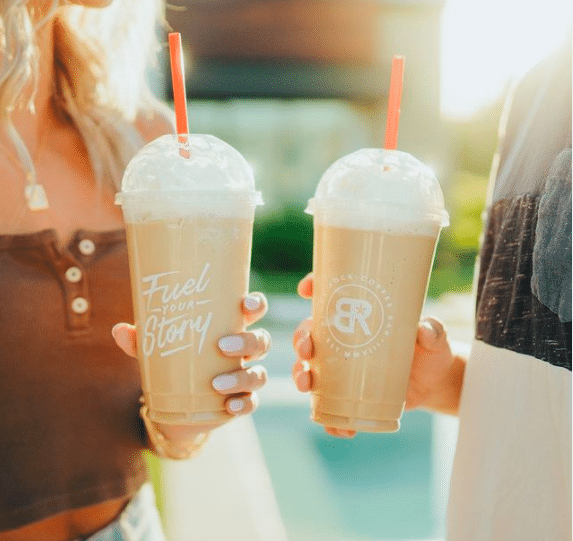 Referring to the view of Black Rock Coffee Bar, they want to create a concept that helps you tell your story. A coffee break is tiny but important to most people, and it is an important part of a coffee lover's day. Thus, if you love coffee, Black Rock takes great pride in playing a role in your day. They give you a drink that wakes you up and gets you ready to take on the world. Plus, it's delicious! What more could you ask for?
Furthermore, they aim for greatness in everything they do. Their handcrafted drinks are a means for everyone to demonstrate their appreciation to customers as well as themselves. They are the start of a trusting and caring connection that will expand over time.
Above all, At Black Rock, their goal is not for others to know who they are or what they do, but for everyone to know each other, add fuel to their story, and share the journey together.
3. The Black Rock Coffee Bar is meticulously selected for the coffee.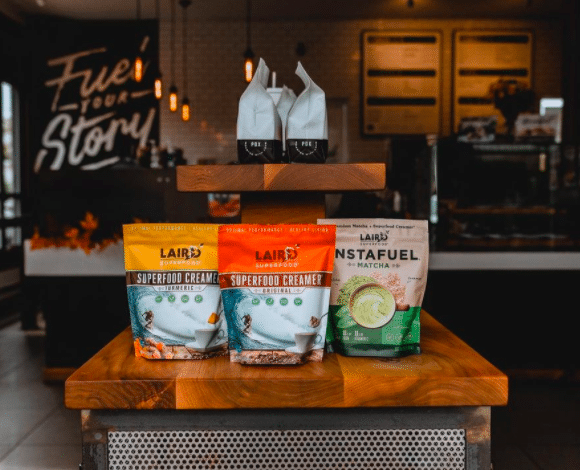 The coffee at Black Rock tastes delicious and is full of rich and bold flavor even with a concoction of milk and syrups thrown in. The drinks never disappoint when it comes to flavor.
However, In light of Black Rock Coffee Bar can still function as a small business because it is still a reasonably sized regional business. And in the world of coffee, meticulously selected for coffee, means maintaining rich, flavorful beverages made from well-roasted coffee beans, a standard the company strives to uphold through small-batch roasting. Avoiding large-scale roasting, according to the Black Rock Instagram account, results in a superior, fresher product.
4. The Black Rock Coffee Bar is known as the best coffee shop in town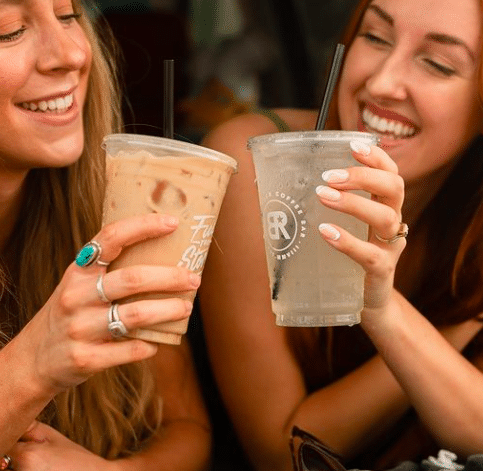 What does it mean to be the best coffee shop in town? Of course, Black Rock Coffee Bar provides an innovative menu and the best service for customers. They established a drink that would become the core for a new line of drinks and offer outstanding customer service as well.
The Black Rock created the recipe in-house to save money on ingredients for its cold beverages, which are energy drinks with flavored syrups served over ice or blended with milk. Their approach to creating high-quality drinks and high-quality relationships is one and the same… intentionality. 
The outstanding customer service can be found at Black Rock Coffee Bar. The staff is extremely pleasant and fast-paced. Fast-paced is definitely one of the most crucial qualities that everyone seeks in a coffee shop since people prefer a quick process, especially for those who are pressed for time.
Although this is not the case for everyone, it is the ideal blend of courteous service and a rapid experience. Furthermore, The Black Rock Coffee Bar has a friendly atmosphere with a beautiful layout and decoration.
5. The Black Rock Coffee Bar branches are mostly owned by their former baristas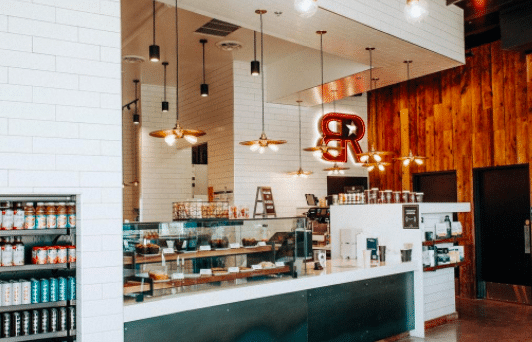 What is so special about working at Black Rock coffee? It is all about growing from within. In addition, For a company to spread that efficiently and effectively, they've got to have a business or franchise model that's both easy to duplicate and attractive to investors. 
At Black Rock Coffee Bar, it's the small things that make the biggest difference. Likewise, franchises become featured in their communities, engaging actively and contributing to charity and events. Black Rock has a variety of store types, including drive-thru sites with one or two windows, sit-down/drive-thru locations, and sit-down-only locations.
The variety of location types makes it difficult to create staff schedules on its own, let alone the fact that Black Rock has locations that are owned by their former baristas. Black Rock does, and the way they've franchised aggressively is by promoting from within. In other words, they offer a wonderful opportunity for their staff. The company utilizes what it calls "an employee franchise program". Through their employee franchise program, employees have the opportunity to start their own location with a special promotion as well.
Employees who work in a Black Rock Coffee bar, pulling espresso shots and preparing smoothies, are eligible to invest in, co-own, and run new Black Rock Coffee branches. Employees who are interested in partnering with an outside investor to fund it can do so, and the new franchisee will own 51 percent of the company.
And, because these new owners are former Black Rock employees, they'll be able to ensure that the company's ethos is carried over to each new location. Opening a new branch is significantly easier for them because they are already familiar with the company's daily procedures, business processes, and culture. 
References:
Check out: Black Rock Coffee – Phoenix Fan Favorites By Cross Church Phoenix