Starting a business is never easy because you are doing something on your own. Being independent and taking risks is based on your own decision. But if you do it right, it will take you to the success of providing you income, creating jobs, and opening more opportunities. However, there must be obstacles and hardships along the way to success, especially in coffee businesses.
I believe that most of you come over here to read and learn more about the coffee industry and develop a great business plan for your coffee shop. So that you can prepare yourself with the problems and solutions to achieve success.
We have collected and summarized all of the main points and information inside this article just for you. With the hope that when readers read it, this article will be a guide to a clearer picture of the sweet and bitter truth
It is a dream to have a coffee business one day of your own. The coffee shop represents your mission, purpose, and your own personal brand. It would be a dream come true to make that happen. Therefore, you must be well-prepared to fight whatever is in front of you and your cafe. Here are 12 truths about the coffee business and how to solve them.
1. Underestimate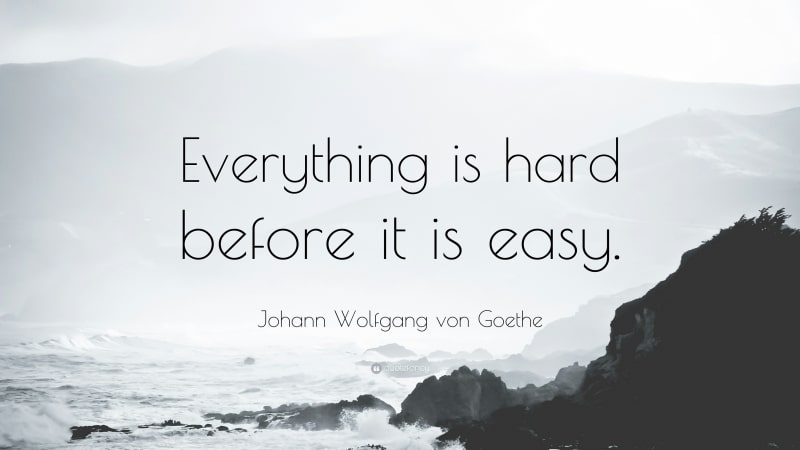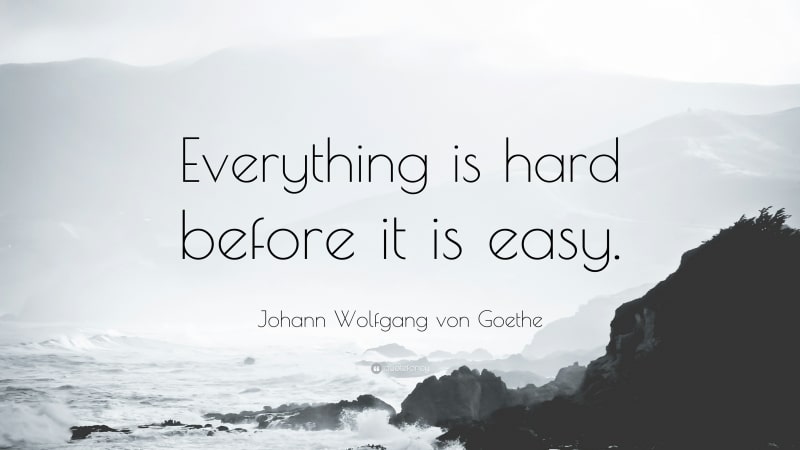 One of the reasons why coffee shops fail is because of underestimation. People tend to be so excited about opening a cafe. However, they have not given much thought to how to deal with management and details. Most people believe that having a coffee shop is easy because you see that everywhere there are coffee shops. It tricks people to think that opening one yourself would not be difficult. This mentality actually damages the business for a longer period of time. And, eventually, it will lead to failure. Not paying close attention to small details such as design, light bulb, accounting, contracts, and not doing enough research really is exacerbating your dream of having a strong and standing coffee shop.
The solution is to research carefully and thoroughly about what it takes to get started with opening a coffee shop. First, you would have to do research on your competitors. What are the common and unique things that both of you have? To answer this question, it requires you to go around the community, asking friends, read articles, seek for mentorship or guidance, and visit your competitors. The final step is spending on developing a good business plan. What is unique about your service or of your coffee? Why is it worth the price not to choose other brands? If you do not have a plan for your coffee shop, might as well not start it. Make that plan as detailed as possible; from the smallest thing to the biggest thing.
2. Coffee Shop Has Enormous of Regulations and Taxes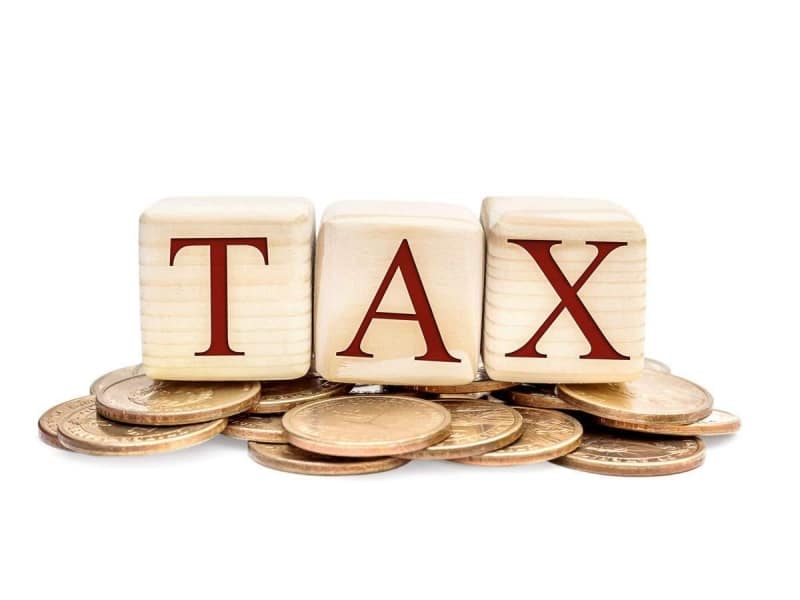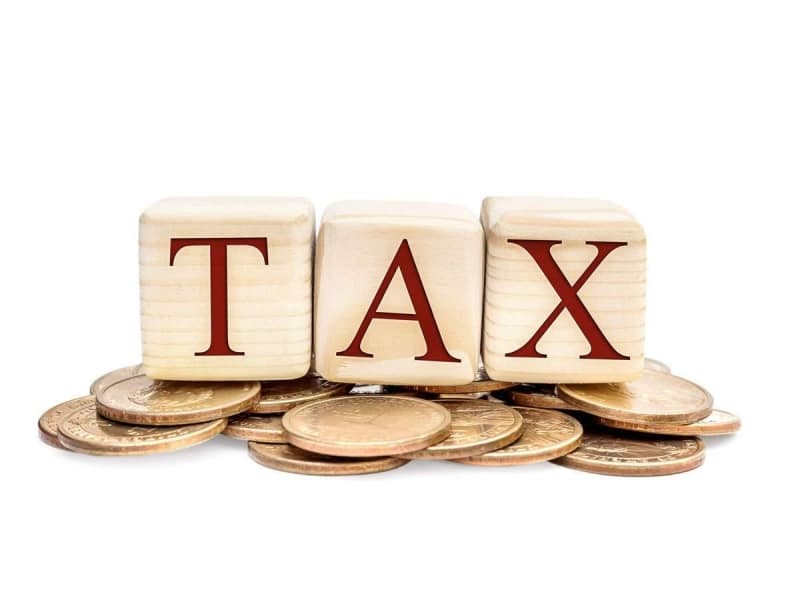 Businesses are related to income, expenses, and, also, regulations and taxes. You could not possibly open up a coffee shop without paying taxes or abiding by the rules of the country. Owners have the obligation to obey the regulations set by the government and, most importantly, to pay their taxes as ethical business owners.
However, people seem to neglect the legal part of business and focus generally on the happier and imaginary side when running a coffee shop. Nevertheless, there are many unhappy and tiring sides such as paying taxes and respecting the regulations. Taxes must be paid and regulations are restrictions that your coffee shop must sacrifice.
First, a successful coffee shop owner would have full information about the regulations that the shop must follow. For instance, the health regulations by the Ministry, registering business ownership and declaring taxes especially VAT. It would be a nightmare if coffee shop owners are not aware of these facts at all in the beginning. Later into the business, it would be energy-consuming and cost you a lot of money and resources due to fines and incorporation. Therefore, the best strategy to avoid being fined or banned from this industry is to familiarize yourself with taxes.
3. Employees Also Determines Coffee Shops Success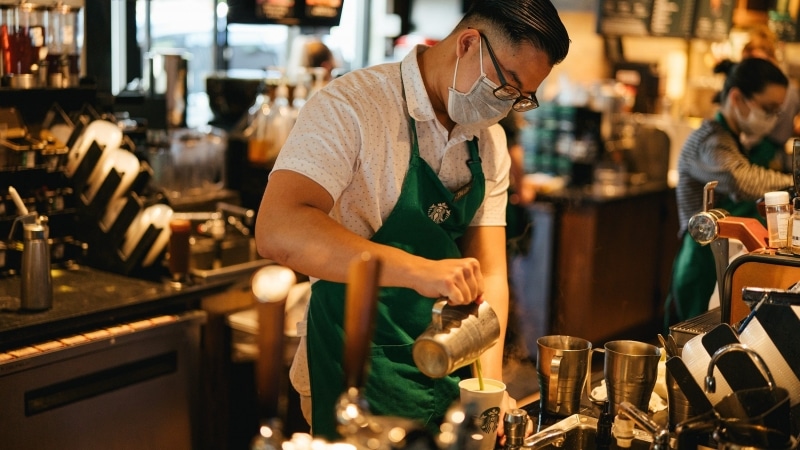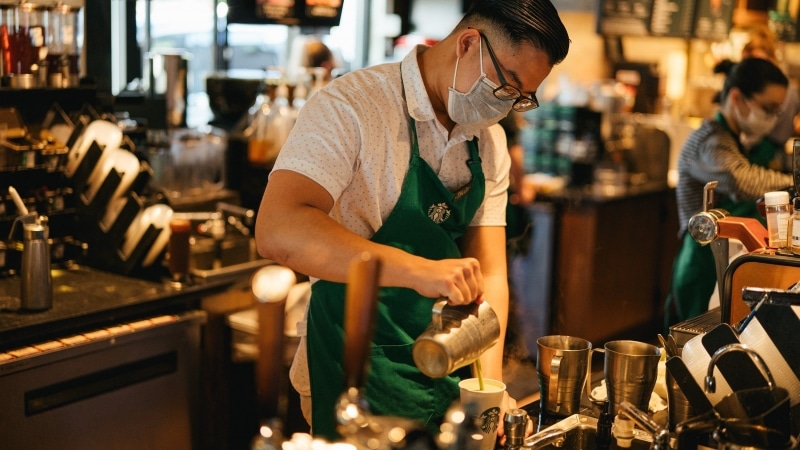 The hard truth of employees is that they can make your life easier or harder. A person with skills, ethics, and great managing quality will be your shop's assets. Good teamwork makes the dream work. However, you can hire an employee that does not know a single clue and they will bring problems to you. A bad employee could apply to two: barista and waiter/waitress. If your barista does not know his job, there is no point in hiring them anyway. Secondly, if the waiter does not know how to serve then might as well not. These problems will contribute to bad customer service and damage the reputation of the coffee shops.
Moreover, you should need to consider the ugly side of employee burnout or turnover. It is really expensive to replace your previous employees. You would need to find a new one, double their cost, and spending more time finding the right people.
The solution is finding a worker with a clear and precise purpose. The person who is passionate about coffee as much as you are. That could be highly achieved through the process of interview, CV, and meeting the person face to face. Although it takes time and resources, it is worth the investment. And drinking beverages at your coffee shop, when your employees are passionate, will taste better.
4. Equipments Is Important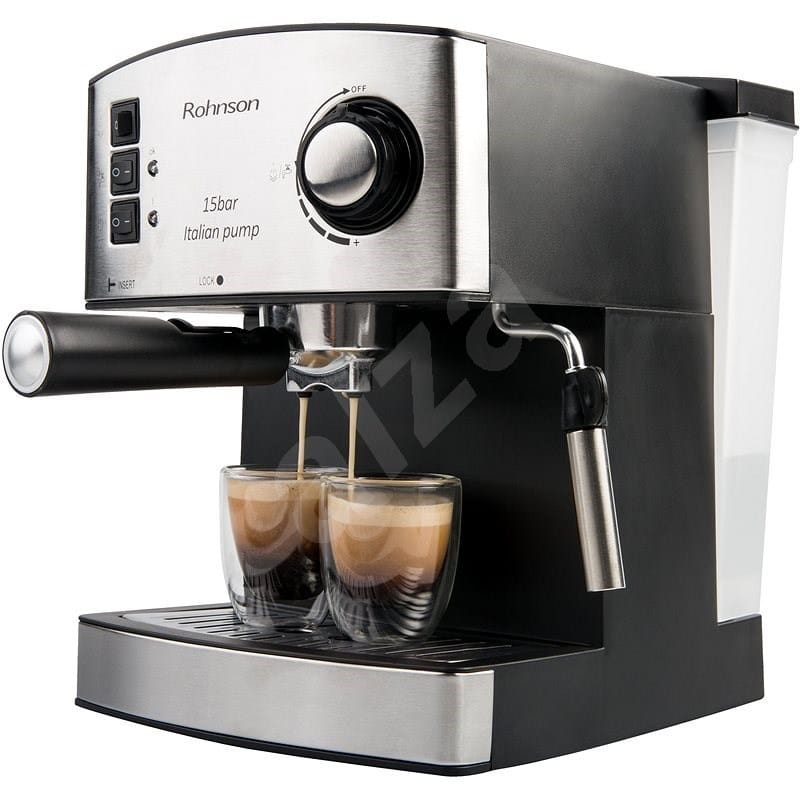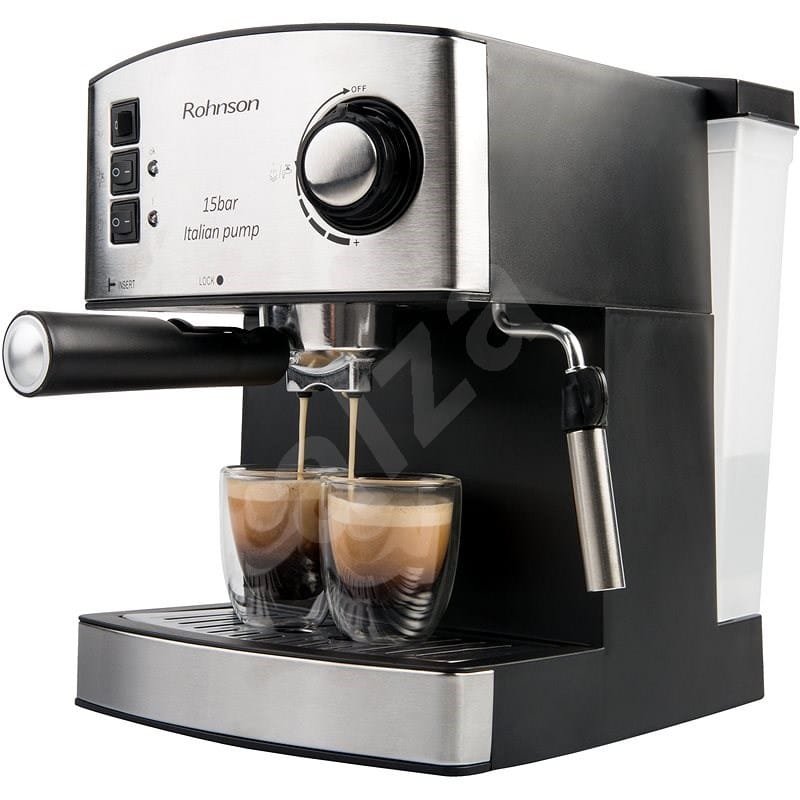 Good equipment is vital for your coffee business. The best equipment will bring the best outcomes. Investing in a high-end and quality coffee machine such as an espresso coffee maker would last for years and benefit your coffee shops. However, most people tend to go on a cheaper route to reserve some money. If business owners are not investing carefully in their equipment, choosing the sloppy chairs, cheap ingredients, and lower quality beans, then the business will be a failure. Moreover, replacing the machine would cost even more or double the money.
It is a waste of time and energy to replace, change, and buy a new one if the previous one stops working. Plus, having a great coffee maker in Hamilton Collection will make your cup of coffee better. It is better to do the reverse by investing in higher and better quality machines to satisfy the customer. It is a long-term investment. Coffees require a strong and powerful maker to produce that wonderful tasty and good-looking coffee. It might be expensive at first but if you got a great deal out of it (with insurance) then you would not have to pay for repair. This long-term investment will be on your best side.
5. Financial Management Is Extremely IMPORTANT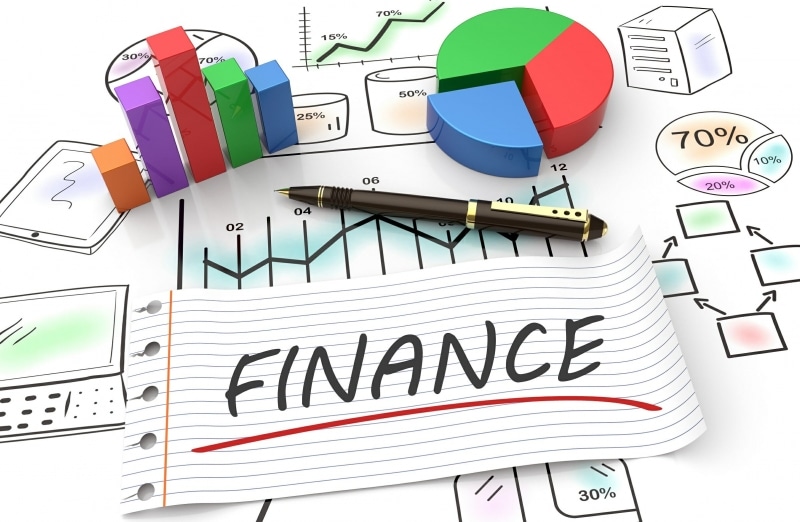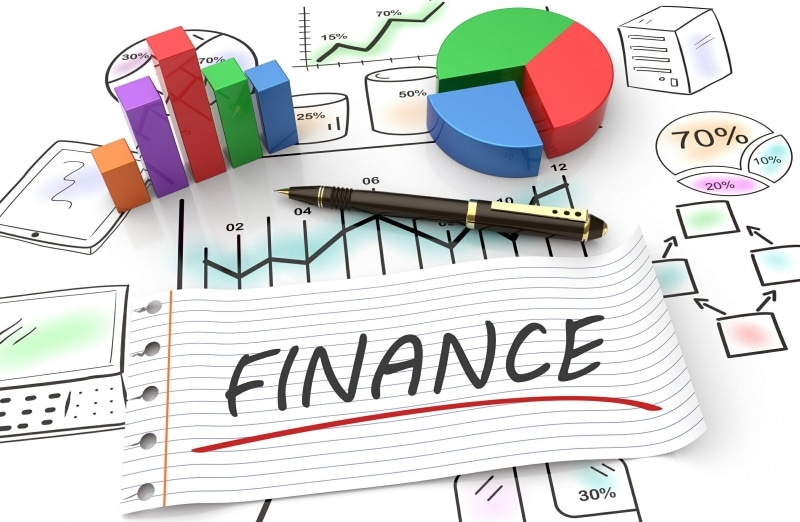 "There are several things that I wish I had known prior to launching our business, most of them relate to proper budgeting and truly understanding the City [Minneapolis] processes." – Caleb Garn, Five Watt Coffee & Big Watt Bev Co. (Minneapolis, MN)
Opening a coffee shop business requires serious consideration and management. If you do not have the resources to sustain your business, in the long run, might as well not risk it. Don't risk it if you can't afford to do so. It is simple.
One of the reasons why coffee shop owners fail mostly on average is because they do not plan the expenses correctly. That saying means they do not have clear financial management on how much money should be spent, invested, and sustained in both the short and long term. What should be taken into account before opening or starting a coffee shop business is preparing a budget for the worst. What if there is no customer who came in, no cups of coffee were sold, customers are not increasing, and expenses are increasing, are you able to sustain the cost up to 3-5 months at this rate?
If the dream coffee shop is going to raise a cost of $250,000 alone on initial capital and you cannot afford to lose this much, there are other options. Find yourself an investor. An investor who would love to be part of your journey and believe in your cup of coffee. Otherwise, you can consider a new business concept with the chance of gaining profit higher than 50 percent.
6. Must ALWAYS Have Good Relationship with Suppliers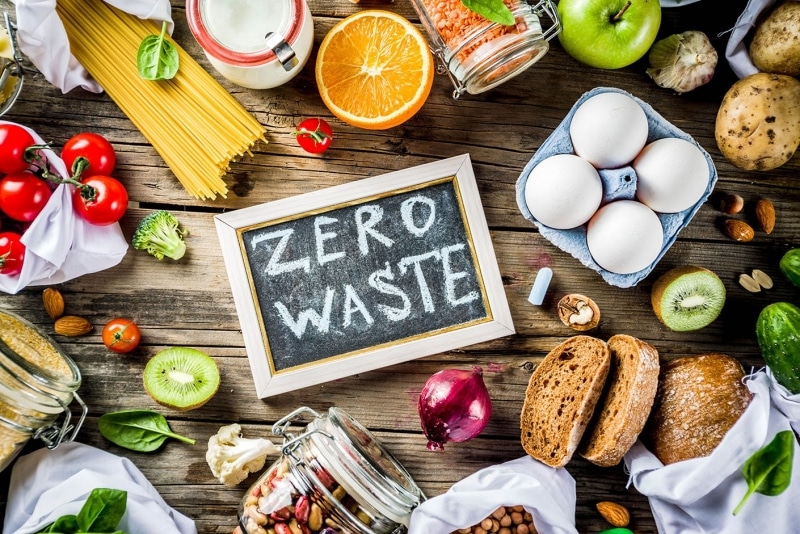 The success or failure of a cafe also depends on the relationship between suppliers and the owners. Having a poor connection with suppliers since the beginning would be difficult for your business. If they stop supplying for your cafe, you would not have anything to sell for people to drink. Next, you would have to go and spend time finding people who are willing to provide daily necessities for your cafe. It would be a waste of time. Furthermore, it costs you more money than expected.
Suppliers are the ones who provided your business with coffee beans to produce drinks, espresso, and coffees. Think of suppliers like the one who brings you money. The path to a successful coffee business is managing a healthy relationship with the person who supplied your company.
Finally, the solution to a successful cafe is to maintain a great connection with the one who provides you coffee beans to make your espresso. First, you have to examine their products. Is their trade procedure smooth and professional? Ask yourself these questions because choosing their supplies. Last, of all, be professional towards them as well. There are 7 other useful and effective ways to find the best suppliers in the market. These techniques will help the both of you get along as a partnership. It would be a great start to a successful business.
7. Prioritize Coffee Beans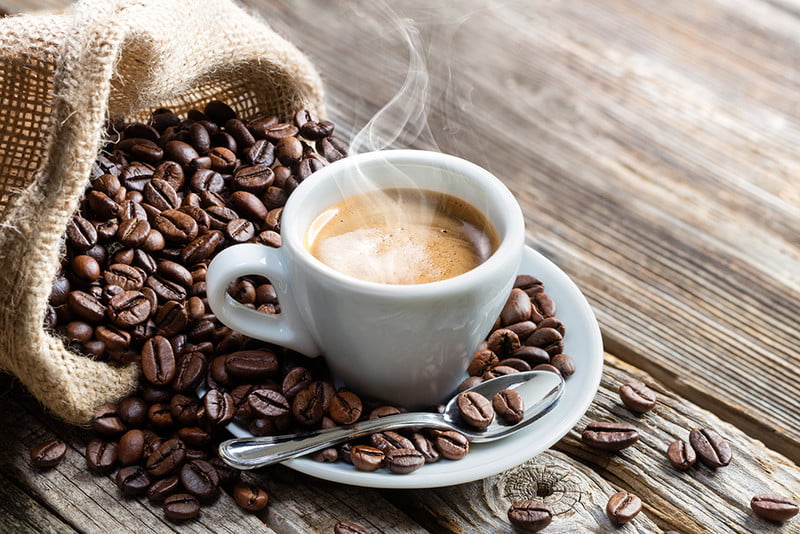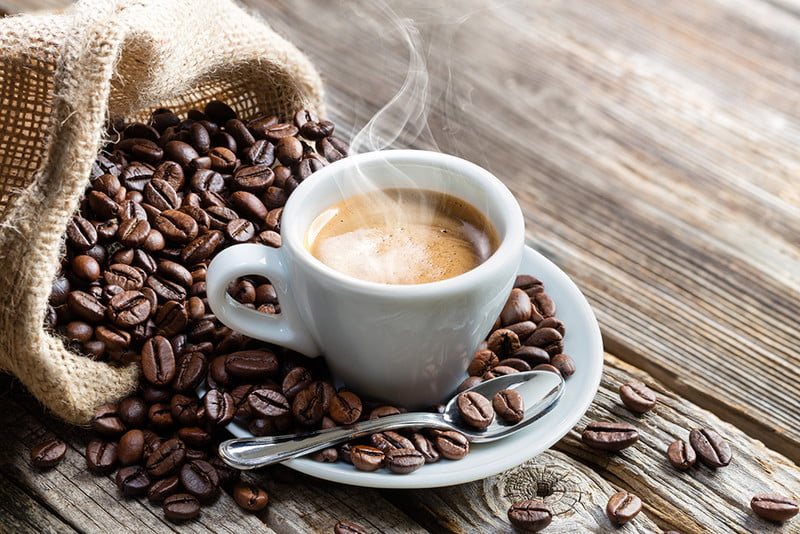 Choosing cheap or poor beans will deteriorate the success of your coffee shop as well. The majority of independent coffee shops fail because they do not prioritize the quality of their coffee bean. As a result, their espresso tastes smoky. Their drinks are not tasty or delicious. Therefore, the decline of customers may point to the reasons for your tasteless coffee and poor coffee beans that were inputted.
Choosing the right coffee bean to produce coffee is a key factor that every owner should consider carefully since the start of their business. Apart from having a great environment, every customer also loves to have a cup of delicious coffee. If the owner prioritizes the ingredient, customers will know immediately that your coffee shop is serious about providing the best service. Customers would increase their drinking, spend more time in your coffee shop, and recommend your service to other people.
The answer to this problem is shifting to buying the best coffee beans out there. However, do not go over the budget, stay within them. Yet, you must always seek a reasonable, affordable, and well-known caffeine brand that you can trust. Investing in greater ingredients will only contribute to the success of your coffee shop. If you have greater capital, invest in that pound of coffee, the number of sales you are going to generate will increase.
8. Location Matters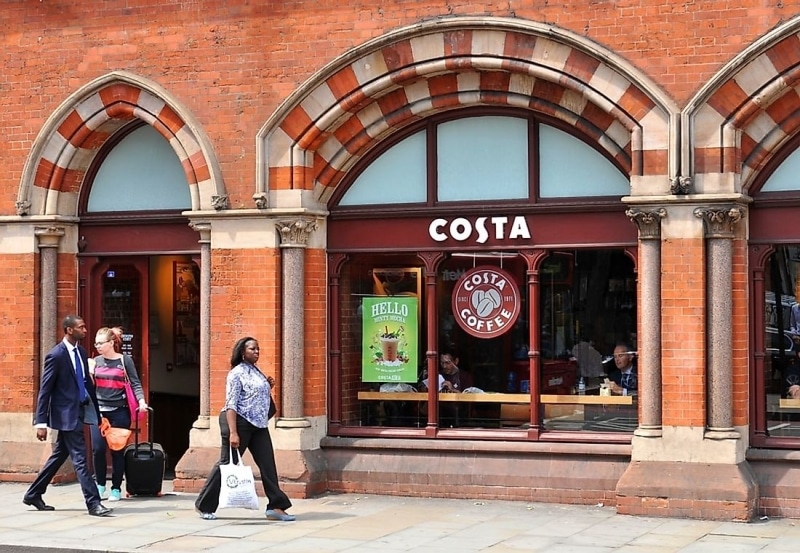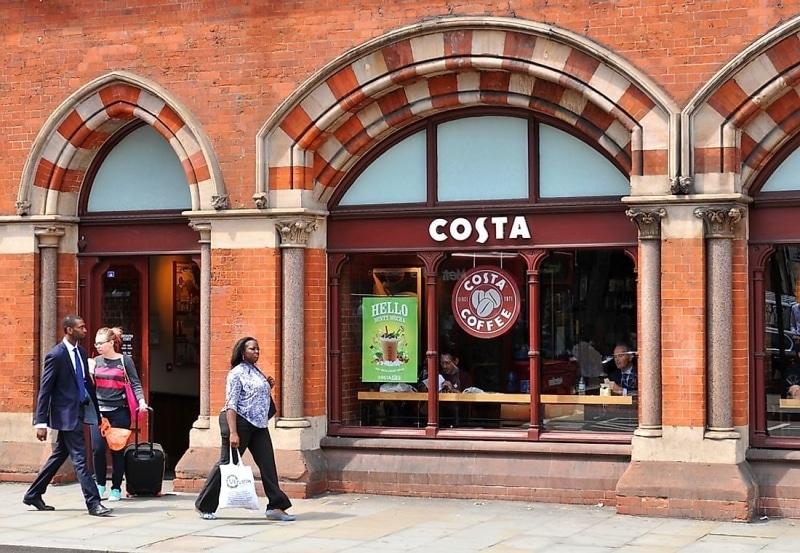 Having a great location is important for a coffee shop. Because, unlike other businesses, coffee shops have to be near crowded places, busy areas, or the market. It is a place where a large group of people could see and also could grab a cup of espresso drink. It would be a fantastic spot if you can find an office located near the area because there are high chances that they are coming after their work hours. We can also look at the example of Starbucks in Australia. Besides serving the world's best coffee served by the best barista(s), Starbucks did not have success in Australia. At first, it was a failure. And then later, Starbuck would relocate most of its branches to the capital city such as Sydney where it is suitable for Starbuck–a place where it is crowded and busy.
What we can learn from this is that location matters. Essentially, it is one of the main factors that could determine success as well. Finding a good location for your coffee shop is attracting customers, marketing your brand, and bringing more income. Therefore, before settling down with one location and signing the contract, make sure you have explored every possible place. You must explore every potential option so that you would make the most of that location and not paying rent for nothing. After all, you want to attract coffee drinkers to come to your place, not the other way around.
9. Customer Service Matters!!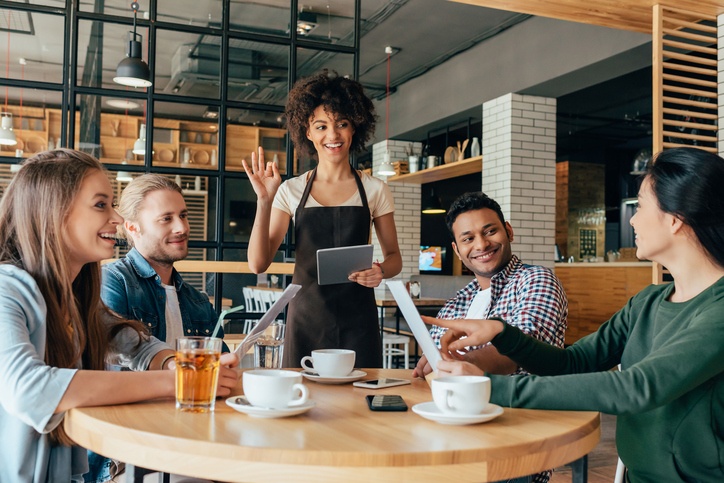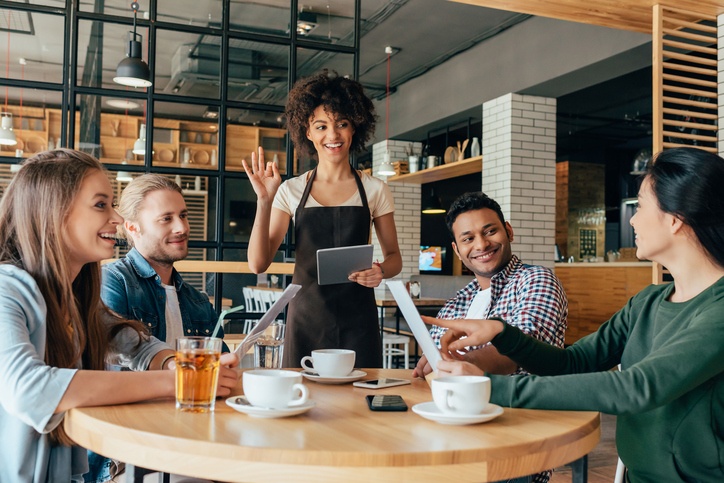 This is also one of the main reasons why coffee shops failed. They do not have the best customer service out there. This reason would probably be so obvious to many people. However, they fail for this very obvious reason. Therefore, the reason why I am re-writing this point again is to remind every potential coffee owner out there to watch out and prioritize customer services.
If people are not happy with your cafe service, they will write reviews and the number of customers will decline rapidly. Remember the word of mouth is powerful. And it would be extremely difficult to bring back your reputation once it spreads across the nation and the industry. Your business would go down.
The solution to this is that owners should have the clear discipline for workers who are working in your coffee shop. Have a rule and regulations that they must obey especially when it comes to customer treatment. Always follow the rule of "customer is always right". Hiring an employee who has a good attitude, mannered, and a firm mindset. Therefore, you can trust that they will uplift your business with a good attitude to your customers. Once, customers have the best treatment coming from your team. They will come frequently to buy your coffee and never look at any other coffee shops.
10. Advertisement Will Save You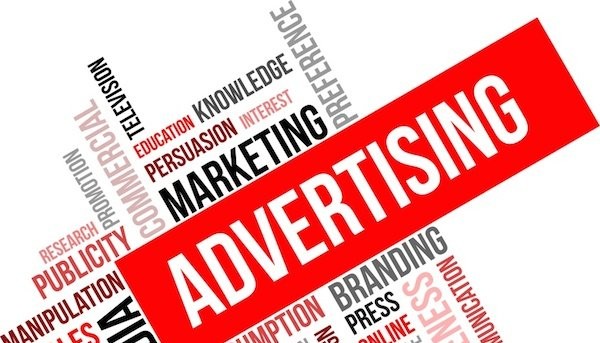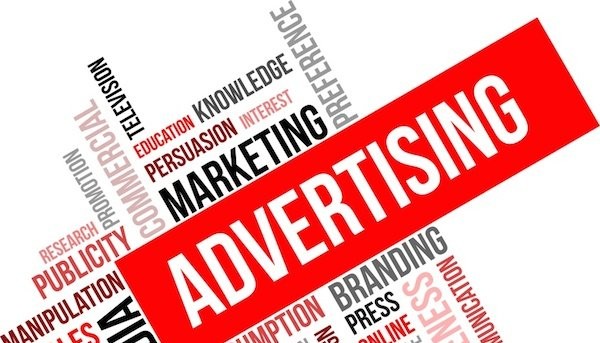 This is one of the common key reasons why most coffee shops fail. The coffee business is not new or rare. It is all over the place. There would be thousands of coffee shops in the market today. And will continue to increase in the future. If you have an idea to open one yourself, be sure to advertise and market your business wisely. There are many competitors out there with somewhat better coffee, concept, lower costs, and a good-looking cafe than yours.

Most of the coffee shops failed because they do not see the value in marketing. If your coffee store has a unique concept and mission, there is nothing to hold back on to market your brand. Hiring a professional agency will attract customers and build your reputation as a brand. Let the world know about your business so that someone in some part of the country or the world will come and support you. They might like the way you run your business and are willing to buy your coffee. Promotion will let the world know about your coffee and the personal values that you stand for your business. Once people know about you, customers will pour in, and that is when success started to creep in as well.
11. You Will Doubt Yourself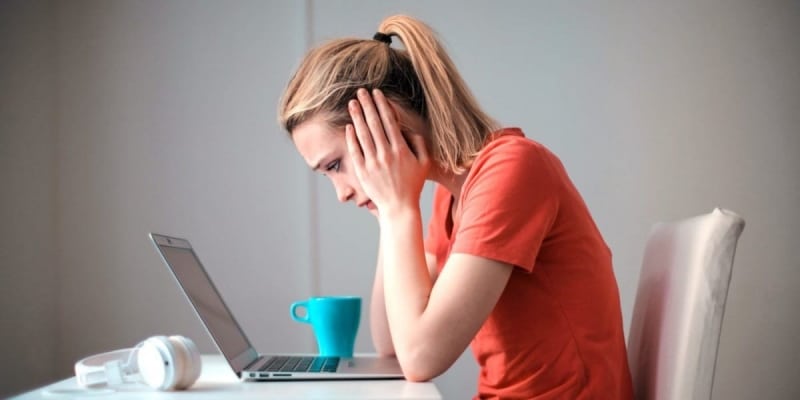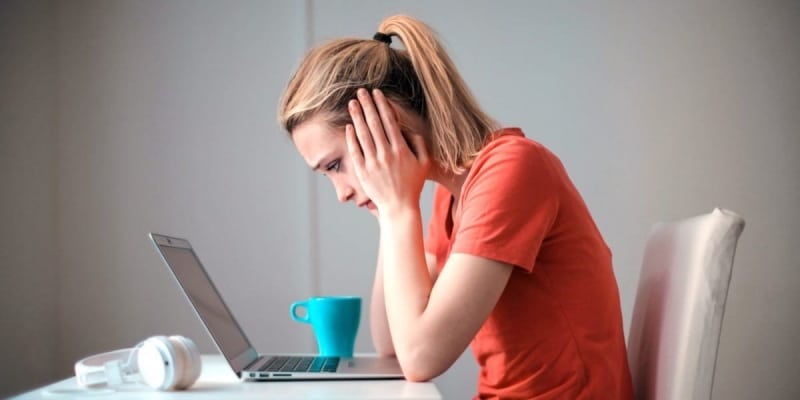 Opening a business is like riding a rollercoaster of emotions. Regardless of what business it is going to be, you will eventually face a period where you will feel stressed, overwhelmed, and also happy. It is a mixture of everything. I want you to know that this is not going to be a smooth ride. You will feel excited once you see your first customer but also feel sad once something that you have not expected showed up. It is crazy but at the same time, it is how business goes. This is the cycle of business.
When that day comes, find yourself a mentor or someone who you can depend on. They will comfort and save you from your misery. You can tell them your doubts and seek their comfort in return. These people will help you grow, cherish your success, and are always willing to listen to your problems always. If you doubt yourself, it is not a surprising thing. However, remind yourself that hard work pays off.
12. Prepare For The Worst to Happen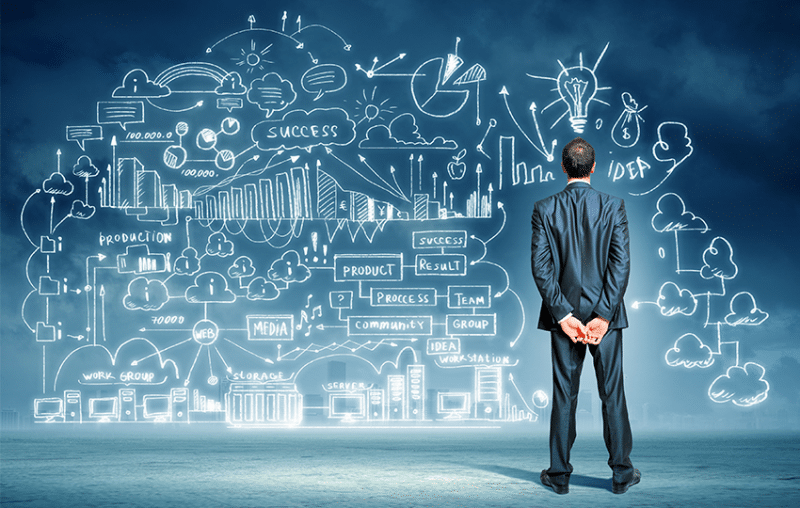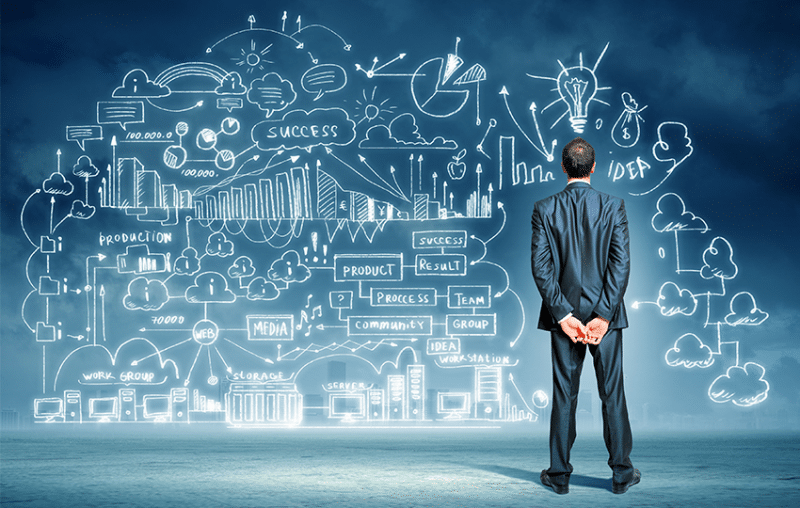 For example, if a pandemic is going to reoccur, are you able to have the resources or money to sustain your business?
Business is unassured. A million things could happen all at once and no one could guarantee the best out of it. You can gather a lot of money from your coffee shop today, but it does not guarantee the same result will happen in the future. Good things may happen, so do the bad things. Have a firm mentality and prepare for this worst-case to happen. Have a solid budget plan if things go out of hand. Reserve some of your investment and money for harsh circumstances.
However, no matter what happens, always remind yourself that everything has its time. The time for it to start and the time for it to end. Stay positive and strong. Do not let fears get to you at the same time be smart and prepare carefully.
Conclusion
These are the 12 hard truths that we have presented. Opening a coffee shop demands more than just an idea make it happen. The hours must belong. The business-related problems will come in. Moreover, you will also need to hire the right team on top of prioritizing how to make delicious cups of coffee. The coffee shop business is popular. It requires us to think, challenge competitors, and find the right team to reach our goals.
Nevertheless, opening a coffee shop requires more than just a good business plan but also a good connection with others and yourself. It will be hard from time to time. It costs energy and time to be successful. When time gets rough, always retreat to your mentor or beloved one to seek comfort. Their words will be gentle and comfort you to keep ongoing.
This journey is not going to be easy like we first think but it will not be extremely difficult if we have the right plan, people, and preparation.

References
Check out: Why Do Coffee Shops Fail? By Coffee Shop Startups