October is approaching, which means one thing: Halloween. Yes, it's that time of year again, when you can let your imagination run wild when decorating your home, office, or dressing up as your favorite characters from your favorite TV program.
But Halloween isn't just about that, it's also the time to recreate your favorite drinks into a Halloween theme.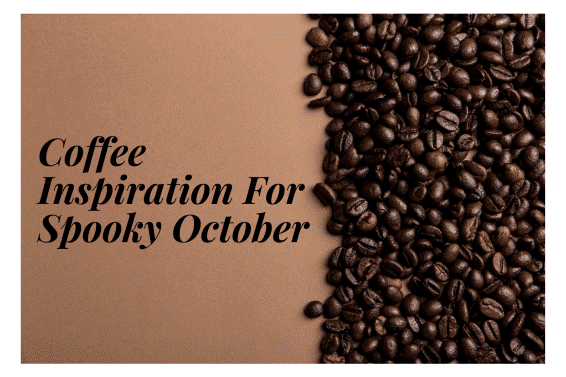 Throughout the month of October, you'll be throwing parties here and there, which means you'll be continuously cooking and mixing beverages, and you'll try your hardest to come up with fresh ways to feed your guests.
We understand how difficult it may be to amaze your guests throughout the month, which is why we've come up with some fantastic coffee recipes to trick or treat your squads during the spooky season.
1. Trick or Treat Latte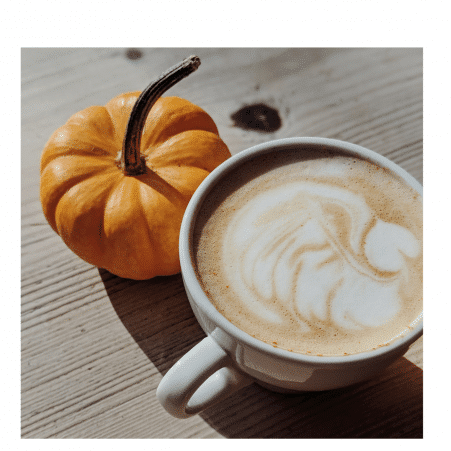 If you and your friends enjoy pumpkin spice lattes, this is the recipe for you. You don't have to worry about messing up this drink because there aren't many complicated steps to take. Here's how to make it:
What you'll need for the recipe:
Double shot of espresso
1 shot of Pumpkin Spice Syrup
1 shot of caramel syrup
And steam milk
Method: Brew a double shot of espresso with your preferred beans, then add 1 shot of pumpkin spice syrup and give it a quick stir, followed by 1 shot of caramel syrup and another quick stir.
The final step is to add your steam milk. At this point, you can use your creativity to do latte art with spooky designs, or you can use a sprinkler and finish it off with cinnamon or nutmeg dusting.
2. Pumpkin Spice Irish Coffee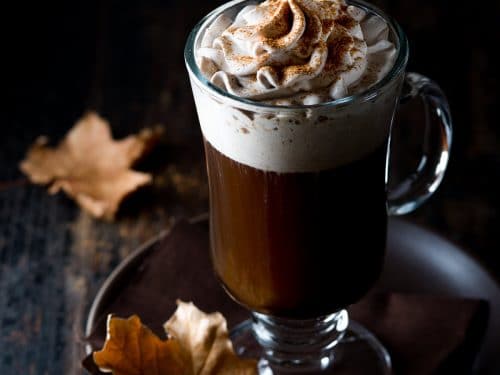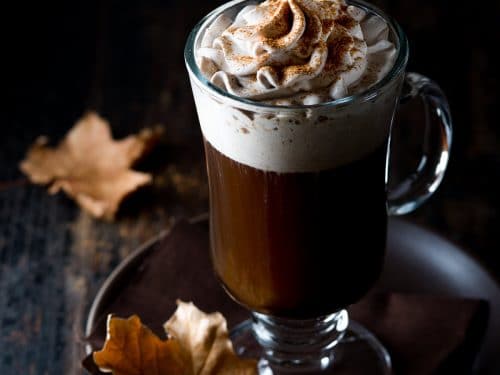 Continuing with the pumpkin spice series, this time we're going to spice up our boring coffee with some booze, and here's how to make it:
What you'll need for the recipe:
1 oz of Irish Whiskey
½ oz of pumpkin spice liqueur
½ oz of Irish cream
Whipped cream
Pumpkin spice mix
Cup of hot black coffee
Method: In your serving glass, start with your liqueur, add your whiskey and pumpkin spice liqueur, followed by Irish cream and black coffee, then finish with your desired amount of whipping cream. You can drink it hot or cold, however, you prefer.
3. Espresso Martini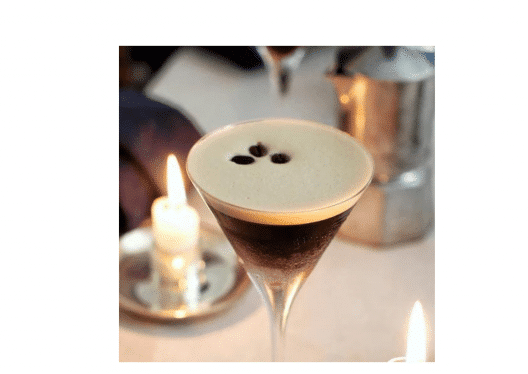 Espresso Martini, also known as Vodka espresso, is a popular cocktail drink that everyone knows and loves but would never dare to make themselves, but that will change today because we will show you the simplest way to make this drink.
What you'll need for the recipe:
¼ oz of simple syrup or cinnamon syrup
1 oz of espresso coffee
½ oz of coffee liqueur
2 oz of vodka
Ice
Method: Add your syrup and espresso coffee to your mixing glass, followed by the coffee liqueur and vodka, then add some ice and shake for a minute. Serve in a cocktail glass and garnish with a coffee bean.
4. Afternoon Delight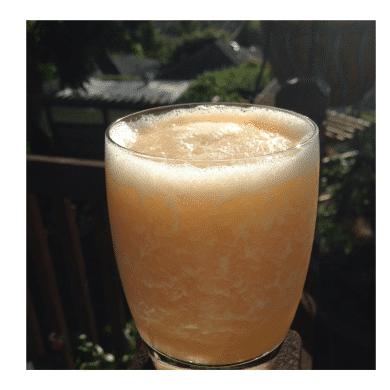 A common brunch drink is known for its tangy, spicy aftertaste. Although it does not taste like it contains a lot of alcohol, don't be fooled; after a few glasses, this drink has the potential to knock you off your feet. Here's how to make this sinful concoction:
What you'll need for the recipe:
½ oz of lime juice
2 dashes of Habanero bitters
½ oz of cola syrup
¼ oz of ginger syrup
⅓ oz of coffee liqueur
1 oz of espresso
1 ½ oz of mezcal
Ice
Method: In a mixing glass, combine the lime juice and cola syrup, then the ginger syrup and habanero bitters for a spicy taste, followed by the coffee liqueur and cold espresso, and finally the mezcal; add some ice and shake for a minute or two, then serve in a tall glass with ice and garnish with mint.
5. Coffee Americano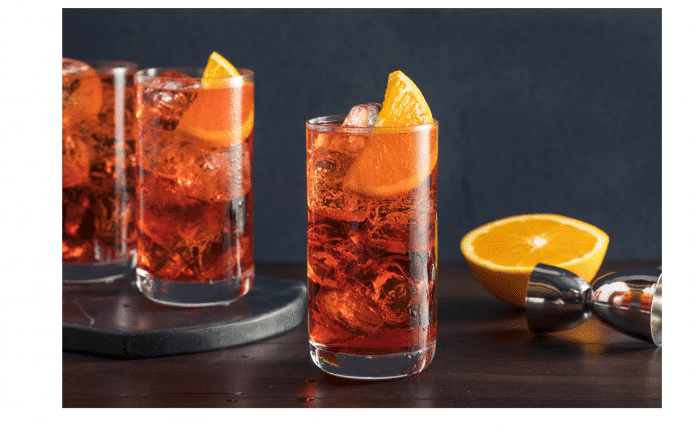 We'll end the list with a female favorite drink which is coffee. When you go to a bar, you'll most likely see this drink in the hand of a female. It gives off that refreshing taste with a hint of citrus and makes it easy to slip through a couple of glasses before you even realize it. Here's the recipe for the drink:
What you'll need for the recipe:
3 oz of Cold-brew coffee
2 oz of Campari
2 oz of Soda water
Orange peel
Ice
Method: In your cocktail glass, combine your cold brew coffee and Campari, then stir. Add crushed ice, top with soda water, and garnish with orange peel.
Conclusion
From planning to decorating to cooking and serving, Halloween parties can be a hassle to arrange and manage. However, after reading our list of cocktails, we hope it will alleviate some of the stress of coming up with beverages to amaze your guests at your party.
References
Check out: How To Mix Every Cocktail | Method Mastery | Epicurious By Epicurious