Besides being widely known as a productivity supplement, coffee is also a beverage we all enjoy leisurely during our free time. Just the fragrance of hot coffee alone elevates the excellence of our day! With thanksgiving striding its way closer, we are all ecstatic to spend quality time with friends and family. There is no better way to experience the holiday season than to brew coffee. So, grab your coffee mug, and be ready to craft an unrivaled drink with these marvelous thanksgiving coffee recipes below!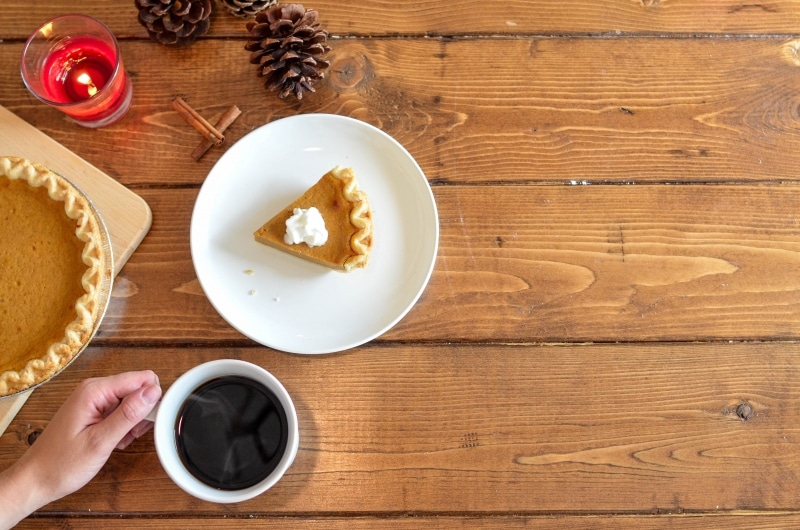 5 Coffee Recipes For The Autumn Season
Pumpkin Spice Latte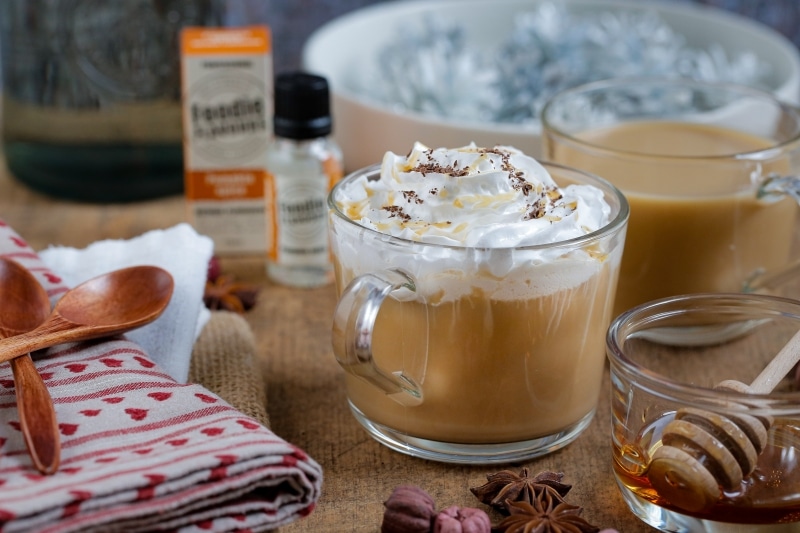 One of the most, if not the most iconic autumn beverage; pumpkin spice latte. It's a classic, and you can't evade it since pumpkin season begins around mid-September and lasts until November. Essentially, it is a coffee drink brewed with traditional autumn spice flavors such as cinnamon, clove, and nutmeg, alongside espresso, and steamed milk.
Moreover, people tend to add sugar (or brown sugar) and whipped cream, and you must not forget the most important ingredient; pumpkin pie spice, though some often add a small amount of pumpkin mash. Many coffee companies such as Starbucks offer this specific drink, but you can easily make this with the following recipe in the comfort of your home.
Ingredients:
2 cups of non-dairy or dairy milk
½ cup of hot coffee
½ teaspoon of pumpkin pie spice
2 tbsps of pumpkin puree
2 tbsps of sugar or brown sugar
Whipped cream
Directions:
Make pumpkin puree by splitting the pumpkin half, and place the halves cut-side-down on a baking sheet. Roast until the flesh turns soft and comes off of the skin.
Blend the softened flesh in a food processor until smooth.
Heat the saucepan to medium heat, then add puree, milk, and sugar/brown sugar. (Do not boil it. We are only trying to heat it until it's hot.)
Take the saucepan off the heat, and whisk in the pumpkin pie spice, vanilla, and warm coffee then serve.
Maple Cinnamon Latte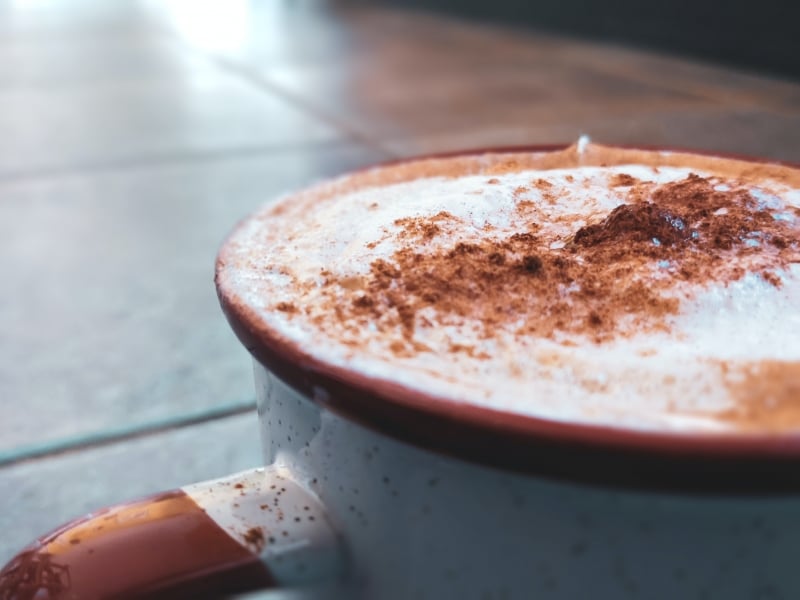 So let's say, pumpkin spice latte isn't your thing. That's perfectly fine because there is another great thanksgiving beverage; the maple cinnamon latte. It's a great drink for those who are looking to stay warm and cozy as the temperature begins to cool off.
Furthermore, if you want to make a rich drink in a matter of minutes then this thanksgiving coffee recipe is the one for you as the syrup is a great addition to hot drinks such as lattes, and adding spice such as cinnamon is only enhancing the flavor of your coffee. You'll surely fall in love with just the aroma of this maple spiced latte alone!
Ingredients:
1 cup of milk
½ cup of brewed coffee
1 tbsp of maple syrup
¼ teaspoon of cinnamon
Cinnamon stick (Optional)
Directions:
Begin by pouring the milk into a jar, and screw the lid on. Shake it for 15 to 20 seconds till foams emerge.
Take the lid off and microwave the jar for 45 seconds or so until it is hot to the touch. (Keep on the eye on the milk when microwaving to prevent bubbling)
Pour hot coffee into a mug, and stir it with the syrup. Top the mixture off by drizzling the frothed milk, then sprinkle cinnamon. Feel free to add a cinnamon stick if you desire.
Gingerbread Coffee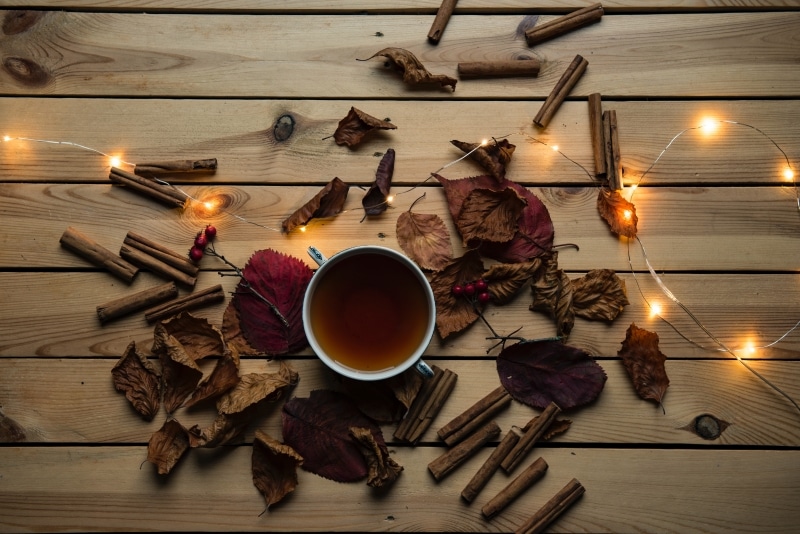 Need a special coffee drink with a hint of spiciness? Look further than gingerbread coffee. In just a few minutes, this beverage is the perfect drink for your morning. The sweetness and spiciness provide an undisputed taste that will make you fall in love on the first sip.
Ingredients:
1 cup of ground coffee
½ teaspoon of ground ginger
½ teaspoon of ground cloves
1 teaspoon of ground cinnamon
¼ teaspoon of ground nutmeg
Directions:
Mix the coffee grounds and all spices till well combined.
Store the blend in an airtight, dark room at room temperature till ready to use.
Simply boil and brew the blend normally and serve.
Maple Sea Salt Latte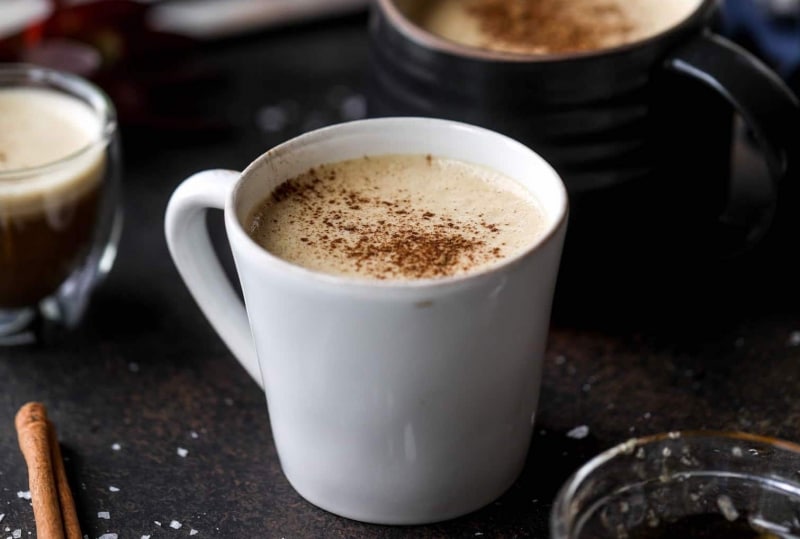 Maple sea salt latte is one of the most flavorful ways to kickstart your day and have a magical time. Not only is it an exciting twist on a normal maple latte, but the sea salt provides the perfect balance between sweetness and saltiness. To say that the flavour is unique is an understatement as the combination of all ingredients meshes so well together, forming an unforgettable beverage.
Additionally, it is easy to put together as it is nothing more than an addon to an already great maple latte. Just a tiny drizzle of maple syrup and even salt can make your drink feel like you've just paid $5 for it! It's definitely hard to deny the fact that you can make this delightful drink at home.
Ingredients:
1 tbsp of maple syrup
2 shots of brewed coffee or espresso
⅛ teaspoon of seasalt
10 oz of non-dairy milk
Directions:
Pour the syrup into a cup and sprinkle the sea salt.
Pour the espresso into the cup and give it a good stir to make sure everything is integrated nicely.
Warm-up your non-dairy milk with a microwave or in milk frother or on the stove until 284 or 320 celsius.
Mix the frothed milk with the coffee, and serve!
Peppermint Mocha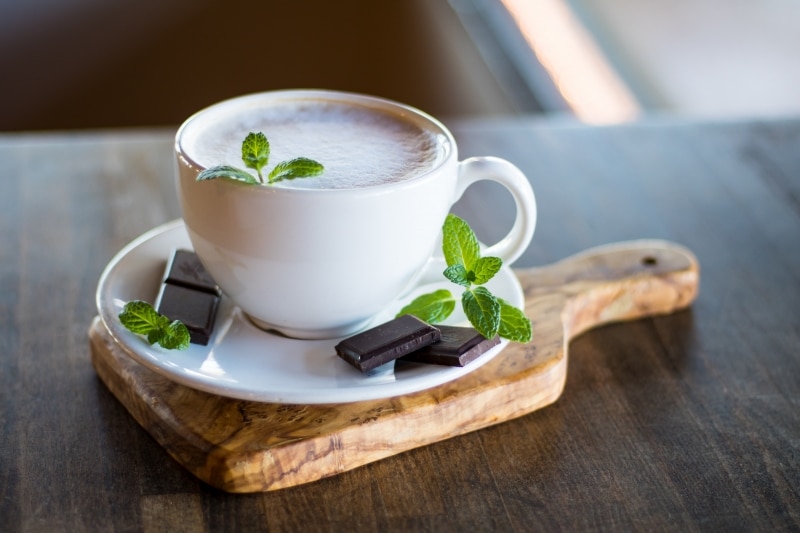 Not as famous as the likes of pumpkin spice latte, but this underrated mocha can even go toe-to-toe with all your favorite fall coffee drinks. Certainly, the smell alone should tell you that this coffee is out of this world. For those who don't have time to wait, you can craft a simple mocha by mixing boiling water, hot chocolate, and some instant coffee.
Moreover, you can exchange the sugar for hot chocolate mix in this cheap homemade thanksgiving coffee recipe which tastes as good as Starbucks'. If you want something that's between the line of really easy and authentic, then this is the one for you! An absolute dark horse when it comes to cozy coffee for the fall.
Ingredients:
3 tbsp of sugar (Or honey, or if you want a more chocolate-like taste, you may use chocolate syrup)
1 cup of espresso or strong coffee
¼ teaspoon of mint extract or ½ peppermint syrup/cane
Whipped cream if desired
Directions:
Add milk, sugar, and cocoa in a small saucepan then broil it over medium heat until the sugar has dissolved.
Remove from warmth, and stir in mint extract, espresso, and vanilla. (If you choose to use peppermint cane, be sure to melt it entirely)
Pour the mixture into a mug, and serve with some whipped cream.
Main Takeaway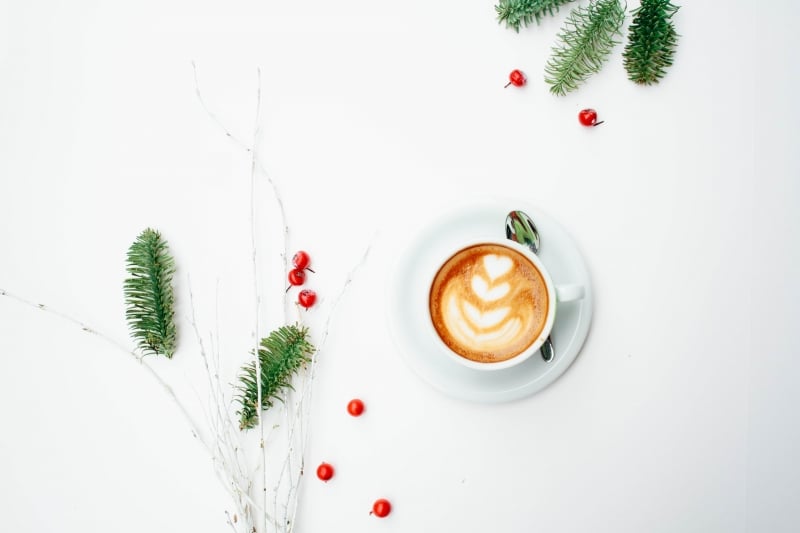 Coffee is one of those special items that bring together employees in a working environment or family on holidays. It is truly a cozy beverage to consume no matter the occasion. Also, it's incredible to see that just a cup of joe can make everyone's smiles blossom.
Hence why it's amazing that we and those who we care about enjoy the best type of thanksgiving coffee that shall be made by the palm of our hands. With the above-mentioned thanksgiving coffee recipes, we guarantee that you, your family, and your friends will be satisfied with the results!
Reference:
COZY FALL COFFEE RECIPES! ☕️✨ Easy & perfect for autumn! 🍂 By A L L I S O N
​​