I am obsessed with coffee and I'm sure you are too. Well, who does not? The cup that fills your day with excitement going in order to get started and finish work. However, we must understand that coffee is so popular that everybody is drinking it. In fact, each year the global consumption of coffee is 150 million bags. It is shocking to hear such a thing. Because this industry alone was found to be impacting the environment significantly as well. Not the coffee itself but the process of planting, packaging, and making coffee. The energy that is invested in coffee such as machines, plantations, and materials used to wrap the coffee grounds itself is affecting the world.
We are living in a world where most people depend on coffee as their daily drink. But we do not search for alternatives that are not damaging or wasteful to the world that we and the next generations are living. The idea is to enjoy the drink in an environmentally friendly way so that it will not cause climate change or any environmental effect in the future. Today we are introducing five ways to change our habits to make your coffee consumption sustainable but still entertaining. 
1. Choose Your Coffee Consciously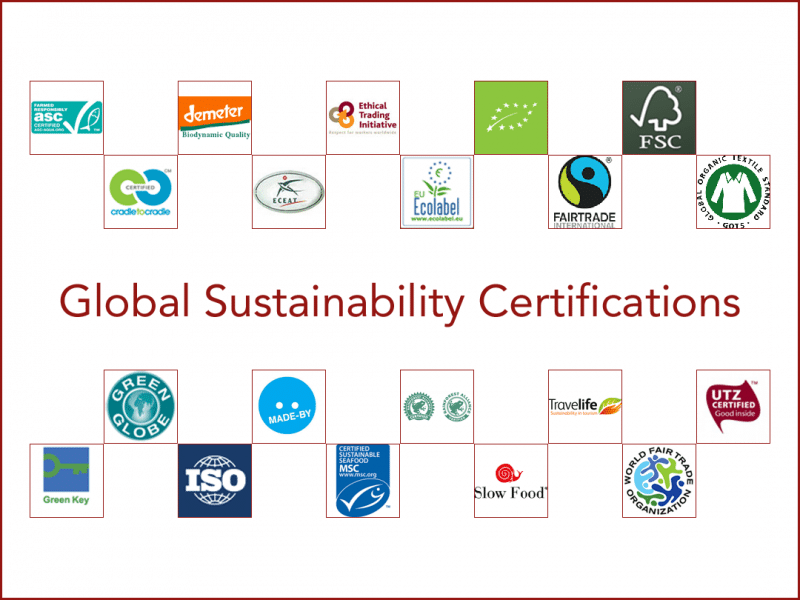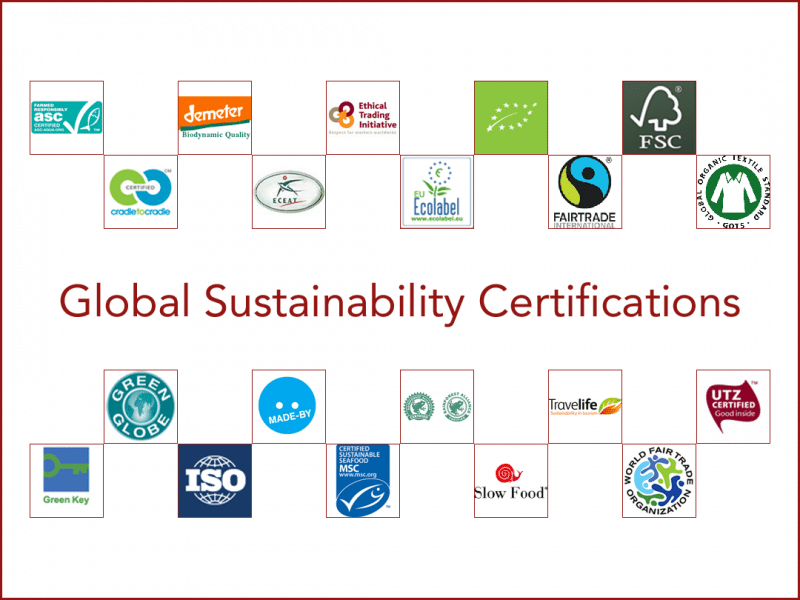 First and foremost, it begins with our choice. We can choose to support sustainable coffee. But how do we know which coffee is sustainable? The answer is to research and looks at the labels. 
Let me begin with researching first. It is fairly easy to find sustainable coffee in both developing and developed countries. But most of them are in small or local areas. They are not big companies/world-class production. They tend to be small, independent, and local farmers.
You can make the choice to support them by buying their coffee while advocating for a greener footprint. Moreover, independent coffee production frequently is organic and friendly coffee for they do not incorporate big machines such as big roasters that waste significant energy. With small size roasters, it is greener because it does not waste significant energy.
Secondly, you can take a look at the labels or the certifications on the package. There are coffees that are certified to be sustainable and have a less environmental impact. The certifications could be as shade-grown, forest alliance, fair trade, organic, or wildlife-friendly. For instance, coffee that has shade-grown indication means that the location to grow coffee is environmentally friendly. It uses tree leaves and barks to fertilize the soil. Moreover, it also provides shade for the wildlife. 
Moreover, with certification that indicates it is forest alliance, organic, waste, fair trade, and wildlife, they are placing values on ethical growing methods rather than profit-making. These signaled that they obey and respect the wildlife and protect the forest altogether. 
On the other hand, fairtrade is an interesting term if you want to start having a sustainable coffee habit. Fairtrade attentively focused on both the farmers and workers. Both of the stakeholders are provided with great deals in business and protected against price inflation. A price floor is established to protect against extreme fluctuation which will cost the farmers a dramatic decline. Therefore, with fairtrade, it will keep the farmers and workers safe as well as helping the planet to be greener. 
2. Apply Reusables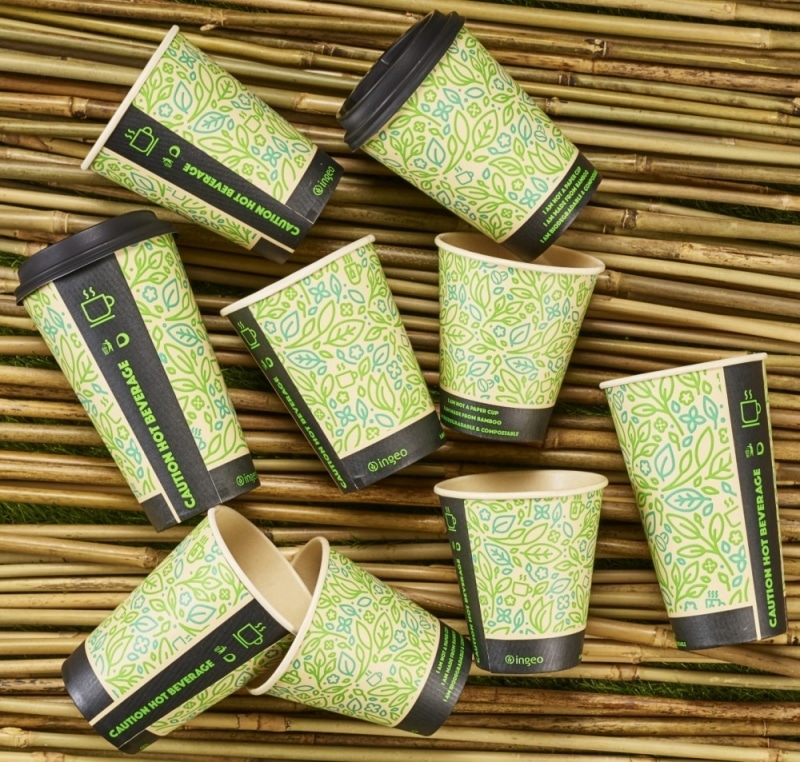 I bet this is not new. Discard the disposable, welcome the reusable. Over the course of the years, they have been recycling over and over again, they can also degrade/decompose. This is a perfect alternative that would not deteriorate the landfills as much.
Firstly, reusables are simply just cups that can be used over and over again. They are the future step to the age of sustainability and the end of plastic. Single-use cups are not biodegradable; however, it is made for convenience. Reusable cups come in many forms and appearances such as mugs, paper cups, or ceramic cups themselves.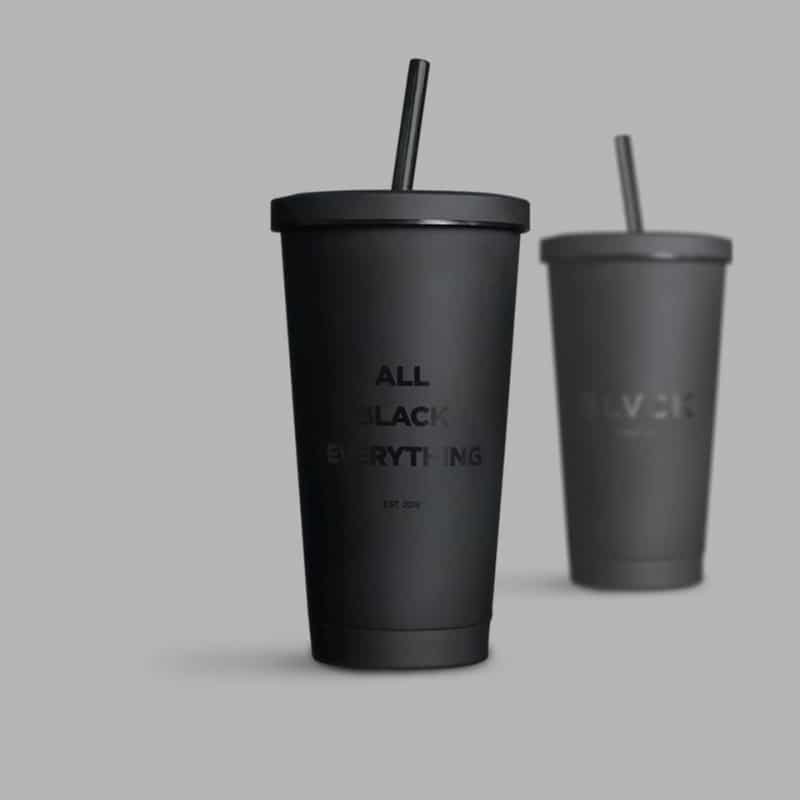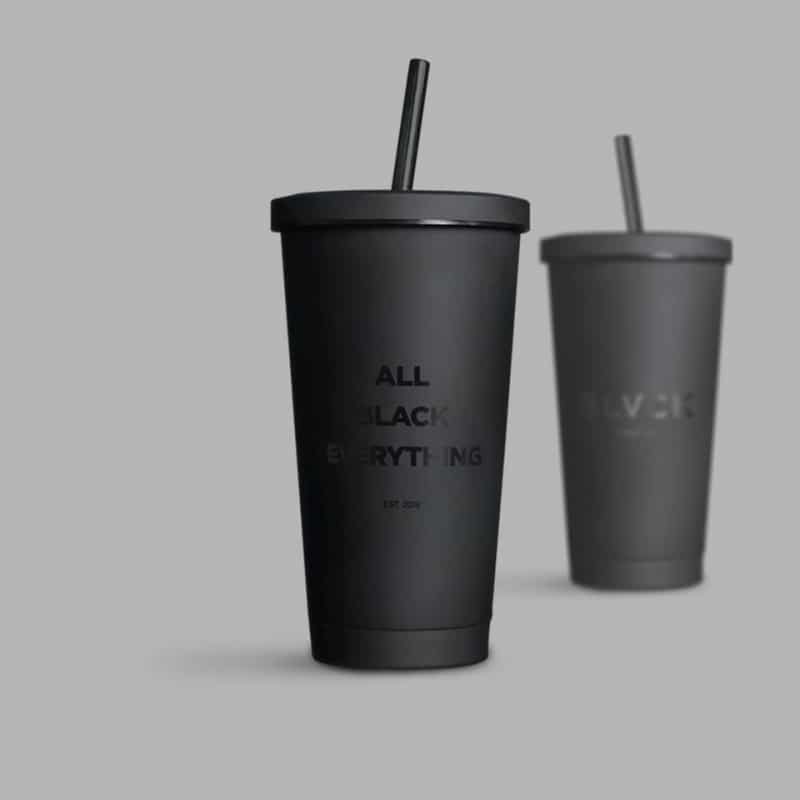 Secondly, you can have the consumer be aware of using their Tumblr or their own coffee cups for their coffee. There are countless coffee shops out there that are making this a norm which also includes Starbuck. This method allows the customers to practice a greener lifestyle and be conscious of the environment. Moreover, if you own one of the tumblers, you can carry it around. Tumbler(s) are good for traveling. They look good and can keep hot and cold water perfectly for many hours.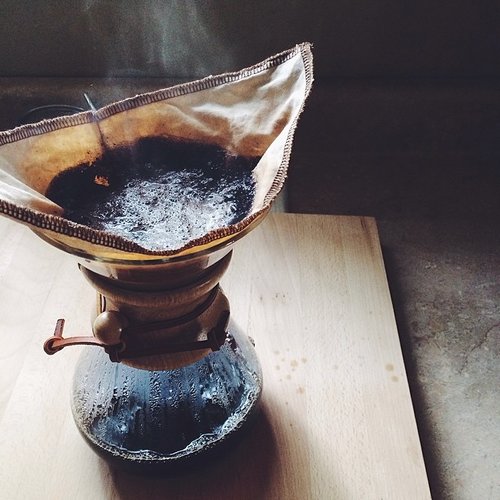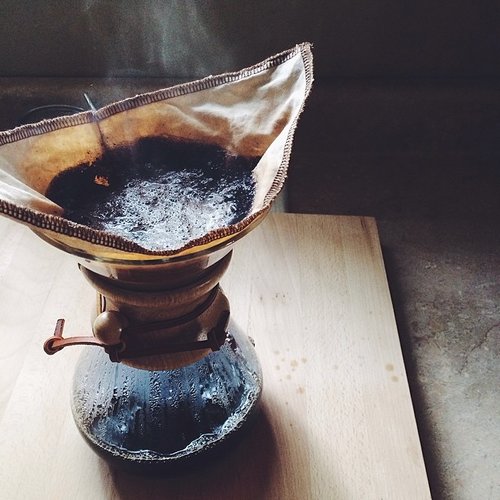 Finally, let's talk about reusable filters. I am sure coffee owners are going to love this. I know that paper filters are convenient because you can throw one out once it does its job. A reusable filter that you can use for draining your coffee has the same function as your disposable one but is greener. 
Conventional filters are harmful to the environment due to their harsh chemical and at the end of the day they will end up in the landfill. Instead of these harmful practices, we have the choice to choose to make coffee from recycled filters. These filters are made of steel, plastic, or fabric that can last you a lifetime. Check out the top reusable coffee filters in 2023 in case one might catch your eye. 
3. Method of Brewing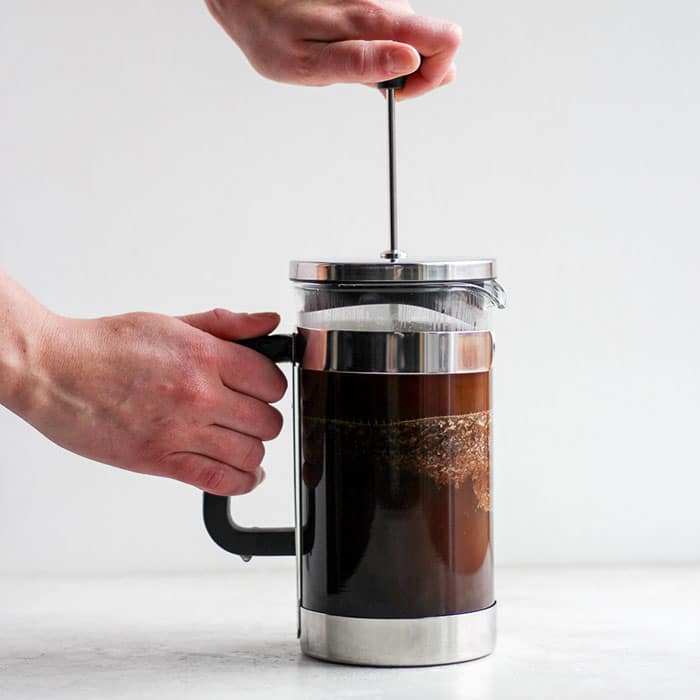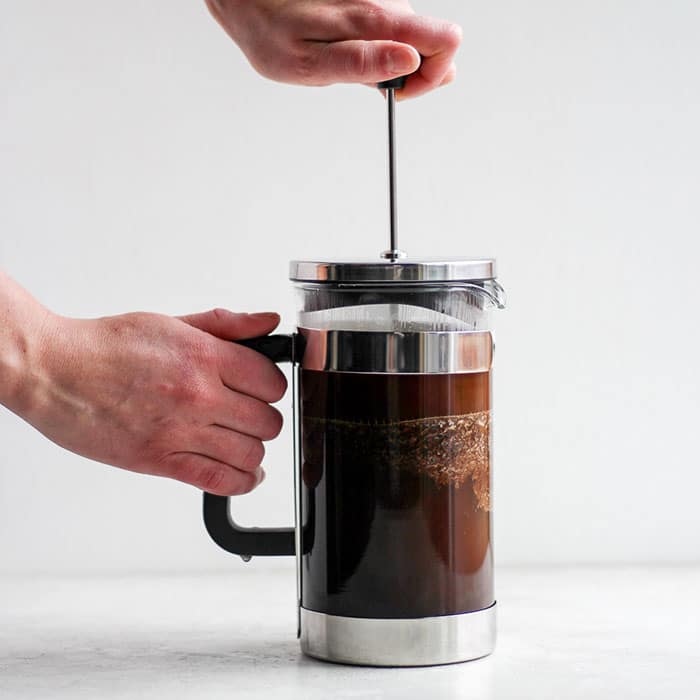 The coffee brewing method is extremely important to develop a greener habit.
Actually, the making process is even more damaging to the environment than the coffee itself. Because energy is needed to brew the coffee. And there are many stores and shops out there, tremendous energy will be put into making coffee. To break it down to you is that energy is needed to boil water, press the coffee, and squeeze the coffee bean. Do not use pod machines because they are consuming and wasteful.
One of the best ways to live a sustainable life is that you can choose to make coffee at home, manually. Coffee drinking does not always have to be you buying from other stores. You can cold brew your coffee yourself. With the coffee beans that you bought with certified information, I am sure you can make a nice cup of coffee for yourself and your beloved ones. Moreover, you can also recycle those grounds. But let's talk about it in the later paragraph.
After deciding that you can make coffee at home, you have to consider the process of making a cup of coffee. Living in sustainable lifestyle means that you have to use less energy. There are many alternatives, don't worry. 
You can choose to shift to manual brewing methods such as french press, Moka pots, and pour over coffee. These methods still preserve, if not better, the taste of coffee and you are able to adapt to a sustainable routine little by little. 
For instance, after you get your bean, you can put them in the manual coffee grinder, and use the ground to put them in the  French press machine. It does not take much of your time and will provide you the best coffee for your routine. Otherwise, you can choose to use a Moka pot to drip coffee as well. They are handy and completely convenient to use. 
Moreover, have you ever considered going dairy-free? Dairy is not a green life choice as well. The global warming effect is attributed to the increase of livestock as well. They consume and release a lot for the benefit of humans. We must consider that a single-serve coffee with dairy is impactful to the environment. And there are millions of cups being made every day. 
Therefore, you can choose to go dairy-free by choosing other alternatives. There are options available out there such as almond, oat, coconut, and soy milk that you can try in your cup of coffee. 
4. Use Those Coffee Grounds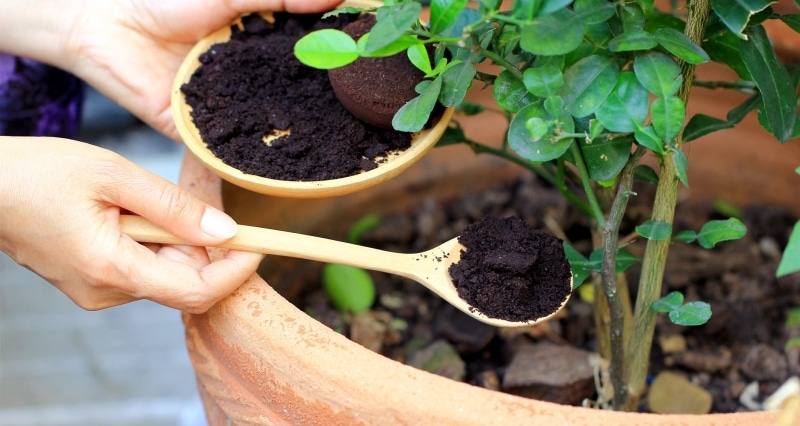 By choosing to make your coffee at home, you are left with the coffee grounds. These are essentially very fertilizing for your soil. The beans are filled with nutritions and it would be a waste to throw them away after brewing. They are rich in nitrogens and found that it could prevent snails or pesticides from destroying their plants. 
Your green coffee habit could be formed once you use the coffee grounds and put them in the pot of soil. They are absolutely wonderful for the plants. You do not have to find a big pod or anything. You could just dig a hole in the soil and then put the ground inside waiting for the grounds to compost. You can share this method with your plants if you happen to grow flowers in pots.  You will be amazed to see that the plants will be more lovely in the next few months. It will make great compost. Your plants will thank you later for choosing not to waste grounds and compost them in the soil. You can also share this method with your neighbors and wait for the best result to happen. 
5. Choose Your Store Carefully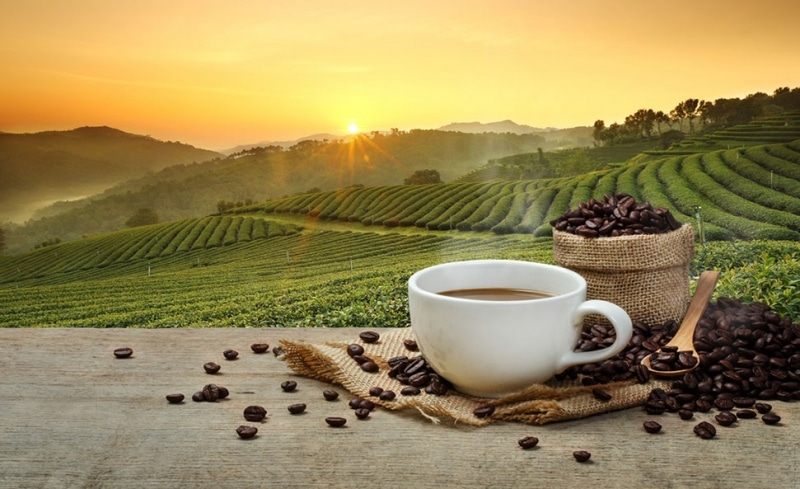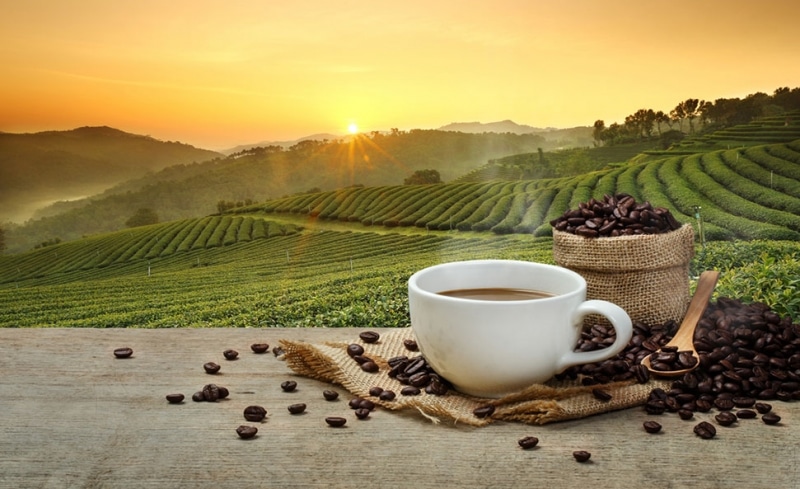 Sometimes you are in a rush and you cannot afford the time to make yourself a cup of coffee in the morning. You are in a hurry. However, before entering any shop, you have to bear in mind which store aligns with your concept of sustainability. The purpose is not to live a zero-waste lifestyle but to cut environmental impacts to the minimum. 
It is tempting to go inside well-known brands such as Starbucks, Brown, or Georgia for they are the crowd favorites. However, there are many shops and stores out there that have the same mindset of minimizing environmental impacts. You can choose to support local shops because they use less input and some even have connections with local producers. 
Therefore, you are able to minimize the impact while supporting the locals at the same time. The best thing is that you can find the stores that have the same goals as you and drink their coffee.
Conclusion
After reading these five tips, I hope you have a better idea of how to update your coffee routine to be a little bit more greener. Choose your shops and brands wisely. Look for the certified labels so that it provides you all the information that you are looking for. Moreover, if you can, why not brew it on your own? You will be amazed by the experiences when you brew yourself a cup of Joe one day. Just buy a machine that will last you a lifetime anyway and make yourself a cold brew at home. Plus, you are able to use the ground to your advantage. Get ready to see that beautiful plants grow.
A sustainable life is not easy and the idea is not to go to zero waste immediately but we can start little by little and minimize the environmental impact. 
References 
Check out: How A Company In Berlin Is Turning Coffee Grounds Into Reusable Cups By Tech Insider