When it comes to coffee, there are numerous types of it with many variations, aromas, flavors, and additives that might take more than a lifetime in order for you to taste all of them.
However, have you ever thought of finding a stronger coffee that has a better caffeine boost? A coffee that keeps you moving with your morning? A coffee that keeps you awake and productive on your work for the whole night? If you ever thought of that, you've come to the right place because we are on the same boat.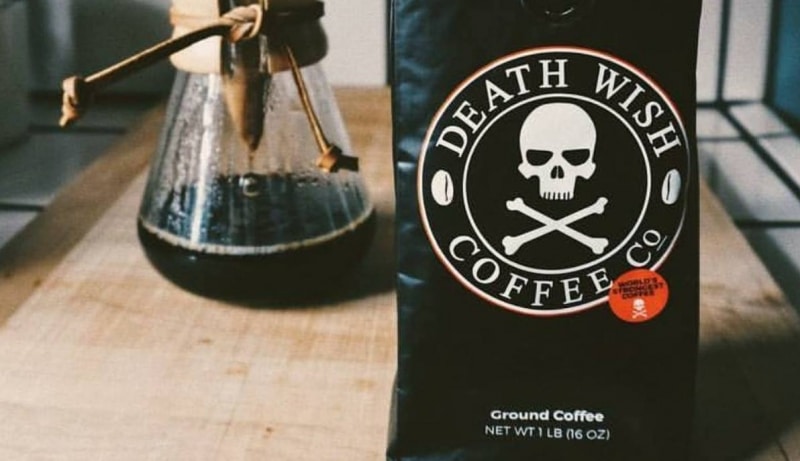 Lots of us might come across Death Wish Coffee when trying to find that kind of coffee. We could not help but really wonder if it is true that it is the world's strongest coffee? Is it great to try? Is it too good to taste once in a lifetime?
Here we are, we decided to make a review, so it would be helpful for you to make a better decision.
Death Wish Coffee Review
There are a large number of reviews about Death Wish Coffee, so I decided to give you a hint and see if it is worth giving it a try. However, before going to deeply understand and get the experiences about our death wish coffee review, let's get a quick knowledge about the background of Death Wish Coffee first.
What is Death Wish Coffee?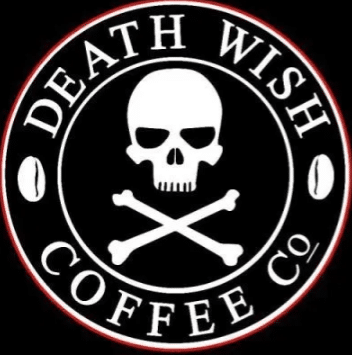 Death Wish Coffee company was founded in 2012 by Mike Brown in Saratoga Springs, New York. Mike Brown aims to provide a richer, bolder, and more intense coffee with a perfect blend that is both tasteful and strong for his customer to start the day. Moreover, this coffee claims to be one of the world's strongest coffee brands that are too strong to keep you up all night. It also sends its coffee to the International Space Station, claiming that it is not only the strongest coffee on earth but also the strongest coffee in the universe.
Death Wish Coffee is on the mission to keep people awake and protect the Earth in the process. At the same time, it is also aimed at those who always start their day with coffee and those who can't imagine life without the stimulation of strong caffeine.
Where does Death Wish Coffee grow?
Death Wish uses a perfect combination of a mixture of arabica and robusta beans along with a super cool-designed roasting process. Interestingly, it is certified organic and certified Fair Trade. There are various countries that grow coffee beans, but most of the time the beans that are used to produce the finest quality of Death Wish Coffee come from India and Peru.
Death Wish is produced by using fair trade coffee and organic. The Company tries out to ensure the bean still maintains its premium quality and other factors such as climatic changes, environmental, are also counted in.
Do not drink before you read this
Death Wish is strong, it is brutally strong, it is bold but in a good way. It will keep you up around the clock if you find yourself constantly hunting for something that requires you to stay awake a whole night. Death Wish Coffee will be the perfect answer you are looking for.
However, stay away if only a cup of black tea hypes you up, if the smallest thing can scare your heart pounding if you are on heart medication or faint-hearted, and if you are caffeine hypersensitivity. Death Wish can be dangerous for you because it is not suitable for those who can't handle the average caffeine levels.
The World's Strongest Coffee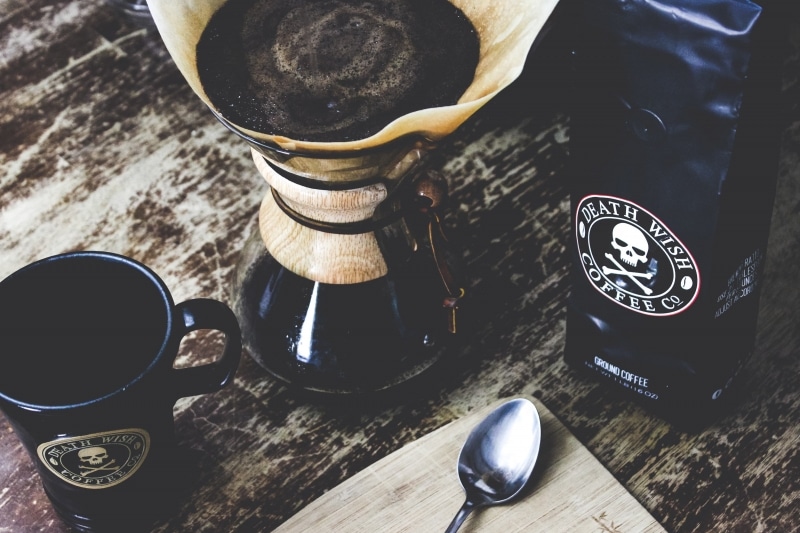 Death Wish Company has been proudly claimed that they are the world's strongest coffee, and they aim to accomplish a few main goals for the coffee drinkers includes:
Awaken the inner rebellion of the coffee drinker
Find better focus and clarity after a cup of coffee
Everything is all with naturally occurring caffeine kick
Enjoy the never-bitter flavor, smooth with the notes of cherry and chocolate flavor
The amount of Caffeine in Death Wish Coffee
The caffeine content in each bean is not much different, and sometimes, the way you make the coffee can affect the caffeine as well. All the talk about caffeine is only an estimate, but Death Wish has an average of 60 mg of caffeine per fluid ounce or it could be up to 480 mg if you drink a standard 8-ounce mug.
At the same time, the caffeine content of this coffee is about 200% higher than that of common coffee. This is why this coffee brand could claim to be the strongest coffee in history, and it accurately shows how the ratio between water and coffee affects the taste and quality.
According to the SCAA (Speciality Coffee Association of America), the manufacturers of Death Wish recommend the ratio of 2.5 tablespoons of coffee to 1 over 6 ounces of water. That is the best thing and interesting knowledge that we should figure out to find what is the best ratio for your coffee.
Some studies also showed that taking in a certain amount of coffee itself is not harmful, but their concerns are related to the result of exceeding the recommended level of caffeine in your regular drinking. So, how much caffeine can be considered too much?
How Much Caffeine is Too much?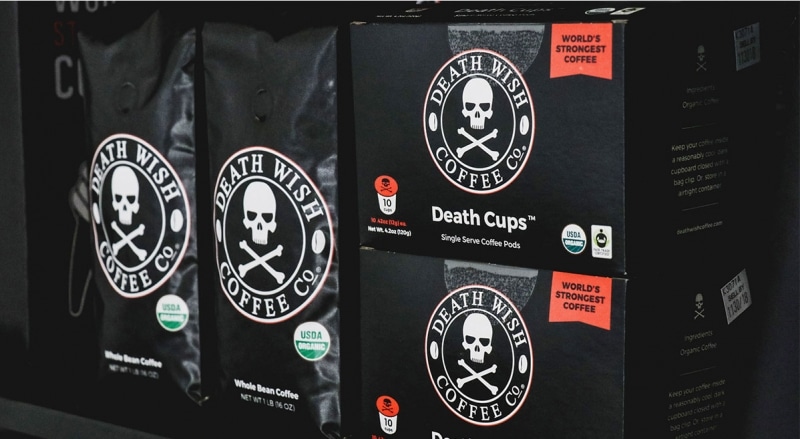 According to the 2012 to 2020 US Dietary Guidelines, it is recommended that caffeine intake of 400mg a day can be a part of a healthy diet, so coffee is healthy but in moderation. So, for the regular coffee beans, it is 2 or 3 cups of coffee, but for Death Wish, it is one mug only. In addition, the intake of caffeine in just a cup of it is best to put you well throughout the day.
According to the Food And Drug Administration claims that the intake of 600mg of caffeine should be for anyone drinking it in a day. Hence, if you drink coffee that takes caffeine from only one 8-ounce mug of Death Wish coffee, you will not go over the limit of the recommendation since the maximum amount of high caffeine coffee is up to 12 ounces.
The Pros of Death Wish Coffee
Death Wish is a strong coffee, which will end your always endless pursuit of an incredible cup of coffee. Additionally, if you enjoy the great tastes, you could subscribe to this chain store. You can enjoy fresh and delicious coffee with caffeine at any time. Here, we will tell you why Death Wish has become more popular and famous. Below is a list of several benefits of these strong coffee beans.
Rich Flavor
This coffee ensures that it will be the strongest in the world that you ever tasted in your lifetime. The coffee brand is spicy, rich earthly, and the chocolate is upfront and big. Also, the whole bean coffee is full of smooth dark roast. It is a bit bitter, but still, it comes with a slight cherry-like sweetness that makes you remember it as one of your favorite coffee tastes.
Cost Efficiency
Having 3 cups of coffee every day will cost a lot, especially when you buy the topmost coffee brand or buy the highest coffee beans from a costly coffee shop. Conversely, if you consider having the greatest coffee, only one cup is more than enough because caffeine death will kick you in the whole day. Considering this, we always look at the best Death Wish coffee review.
Energy boosting
Once you drink, you will get a feeling of energy-boosting already. A full mug of the best Death Wish makes you feel like having three shots of espresso or dark roast coffee. Being like this, you do not need to take a look back at a coffee maker and order coffee over and over again just as before. Because the coffee safe is already added extra caffeine in your only one cup already.
Healthy Diet
Only a cup of dark coffee beans will be the best part of your diet activities. Caffeine kicks you to be more powerful and contributes to your healthy diet plan. Moreover, you can rest assured after the side effect of caffeine kick is gone.
Extra-Long Day
Death Wish is especially best for extra and tiring days at the workplace. By this, we mean it would help you when the light boost is not enough, and when you need an extra explosion of energy to continue your task. Death Wish is great for those who are looking for more caffeine in just a little bean, so they do not consume many cups of coffee daily. The price is affordable since it claims that the caffeine in their beans can give drinkers a long energy that makes them not need much of it.
In short, we could say that the benefits of Death Wish coffee can help in cost efficiency and energy boosting. So, if you are looking for all these benefits, and also love high caffeine with dark roast, the World's Strongest Coffee Death Wish Coffee is the best choice for you.
The Cons of Death Wish Coffee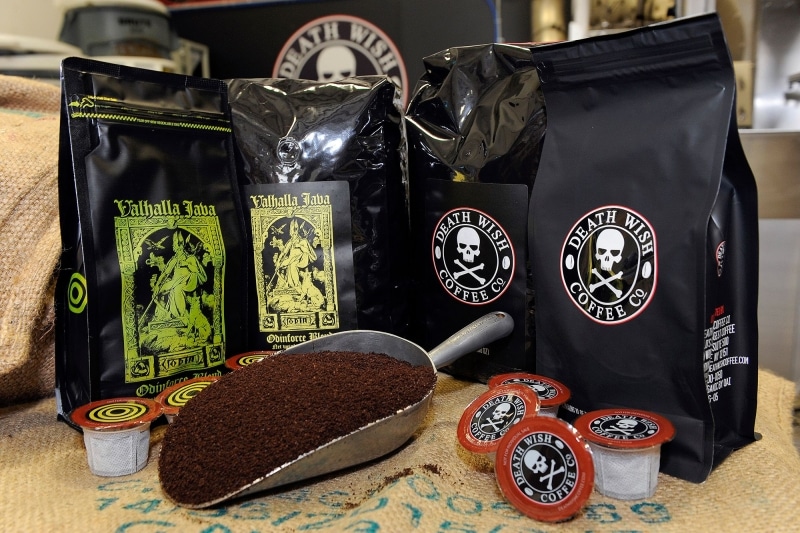 Death Wish is a strong coffee that contains a high caffeine level. At the same time, caffeine is similar to a few shots of espresso. And, a high caffeine concentration may cause insomnia, anxiety, nervousness, irritable and irregular blood beat. Furthermore, it can also contribute to increasing certain symptoms that are caused to have serious adverse effects as well.
However, people are different, so the effect of caffeine on everyone is not the same. So, it depends on how each person responds to the caffeine and acts accordingly. People can talk with a doctor to check whether the coffee beans are too strong or their health is weak.
On top of that, the quantity of caffeine kick means what you drink in typical 14-ounce caffeine content in a cup of coffee. On the other hand, not everyone will be affected because of this drink. When the coffee is at the same amount of caffeine as an espresso shot, it will make them face some side effects like irritability.
Hence, even though we might have a good experience and positive mindset about Death Wish coffee, it is not for everyone. Below is the list of some downsides about Death Wish Coffee.
Too Much Caffeine
400 mg caffeine per mug is too much to give us the jitters. For some people, they need more caffeine than Death Wish Coffee. Especially, for those who are very sensitive to it, it would have a dangerous effect.
Cannot Drink Too Late
There are 10 hours that coffee stays and gives the side effect in your body, meaning that if you drink it too late in a day, it will affect your sleeping quality. So, Death Wish Coffee would not qualify to drink after 2pm or 3pm in the afternoon.
Lack Of Flavor
The flavor of this coffee brand lacks some gentler and pleasant notes. As we know that the foal of drinking Death Wish coffee is to be big and bold; however, it does not have a sweeter and lighter flavor and lighter compared to french dark roasts.
The bad parts are notable, especially when it comes to talking about health. Consider this coffee warning. If you are weak or sensitive to caffeine like having a heart problem, also, when you plan to drink Death Wish Coffee in the late afternoon, this coffee is not suitable for you. You might need to consider other coffee that is not as strong as Death Wish Coffee.
Buying and Making Tips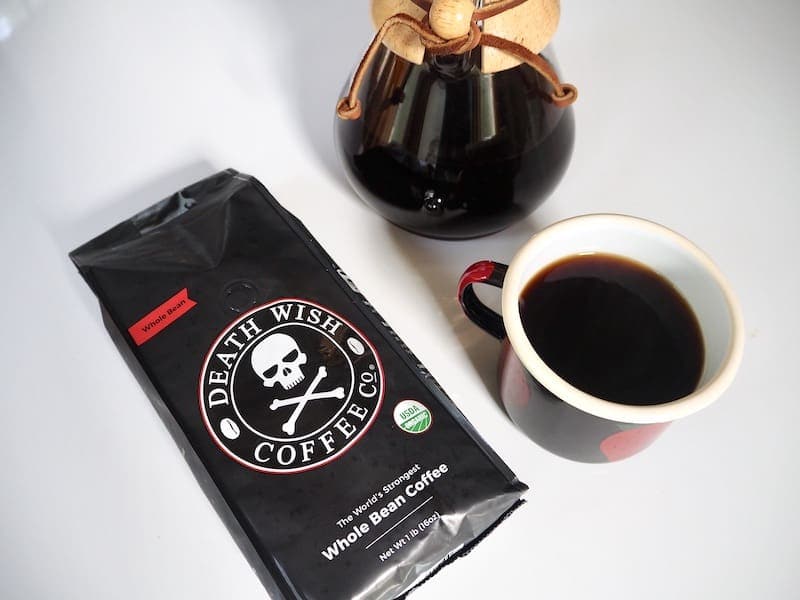 After going through the Death Wish coffee review and getting more understanding about it, you might want to give it a try in your lifetime. When you buy this coffee brand, Death Wish, it can be beans or coffee grounds. Here are some ideas about where to buy this product.
Where do I go to buy Death Wish Coffee?
If you are looking to buy a Death Wish Coffee, there are many ways available for you. You can buy products that include beans, ground coffee, and death cups through websites or local stores.
Website
You can directly buy from the Death Wish website if you are in Canada or the US. So you will get pre-ground, capsules, whole bean, or even instant coffee.
Other Alternative Sites
If you are in other countries, you can check on Amazon or eBay for the whole bean, capsules and pre-ground bags.
Local Store
You can purchase it at Safeway, Rice Chopper, Walmart, Healthy Living Market as well as ShopRite.
We Tried Making Death Wish Coffee Here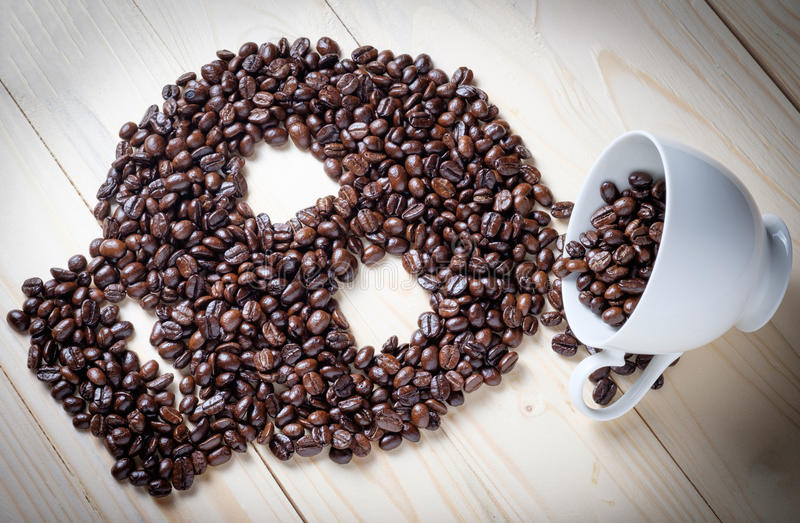 You can use 450 mm of water with 26g of coffee and carefully brew coffee. For dark chocolate, the first bite will leave you with a strong and spiced flavor. More interestingly, you will experience the taste of a deep sweetness from the dark cherry once we recover it from the initial shock of its boldness. The taste of Death Wish is like a cup of dark roasted coffee, with a slight bitter taste; however, it seems to complement the smell of darkness. To top this out, a rich wave of aromas touched our retronasal responses as we swallowed our coffee. Even after we remove the mugs, our mind and energy are renewed which gives us the feeling of revitalization.
At A Glance
Strong coffee like Death Wish is known as high caffeine coffee. This strong coffee is dark smooth, but it is not bitter. Anyway, the company had not given much information about how they grow the bean coffee and how they produce it. Besides, if you can adapt to the high caffeine level and enjoy the dark roasted taste, Death Wish is highly recommended. The Death Wish is produced by using the Robusta beans and is priced quite highly. Although the beans are a bit oily for the grinder, it's tasty and gives you a great vibe to start your day while keeping you awake for the whole night.
Final Thoughts
Thinking about having a cup of coffee, we might think of various types of coffee. We mostly have at least 1 or 2 favorite types of coffee that we drink once and once again. However, we still wanna try something new that we have never ever tasted before. Especially, when it comes to Death Wish Coffee; we want to experience the flavor, aromas, and want to know if it is a coffee worth trying once in a lifetime.
Throughout those questions, we have already answered and shared the review from people who have experienced the Death Wish Coffee. At the same time, we also walk you through the pros and cons of this coffee brand which is the essential info you should know before buying it. Plus, we include other helpful tips for you to buy and make a cup of this coffee.
Please make sure that you are not physically weak or sensitive to caffeine like having a heart problem or coffee hypersensitivity. If you have these issues, the world's strongest coffee, Death Wish, is not a perfect choice for you because it might be dangerous for your health. Nevertheless, it is a must-try coffee if you are looking for premium coffee that has a high level of caffeine so that it can boost your energy, kick start your day well, keep you awake all night, especially, it is cost-efficient. Remember, everything has pros and cons, so make sure that you choose the best answer for yourself.
References:
Check out: The World's STRONGEST COFFEE… but how does it taste? By Vat19