Are you curious about finding a new way to consume your favorite coffee? Then, you may find it interesting to hear about coffee jelly. Actually, it is a kind of dessert that can be served as breakfast, and it now has become one of the must-try foods in Japan. Maybe you find it strange to make jelly from coffee, however, you will fall in love with this coffee jelly once you have tried it. Meanwhile, although it is delicious, it does not mean that it is difficult to make the coffee jelly for yourself at home. As long as you gather all the ingredients needed and follow the process very well, you can also serve yourself the coffee jelly whenever you want.
Therefore, this article aims to illustrate the cooking method of coffee jelly, the origin and the benefits of consuming this tasty dessert.
Like its name, the coffee jelly is another transformation of coffee that people created with the aim of serving coffee as a kind of dessert. Coffee jelly, itself, is a combination of coffee and gelatin. As people are aware of, it has now become one of the Japanese delicacies. With its popularity, a majority of coffee shops have now put it as part of their lunch menu serving people.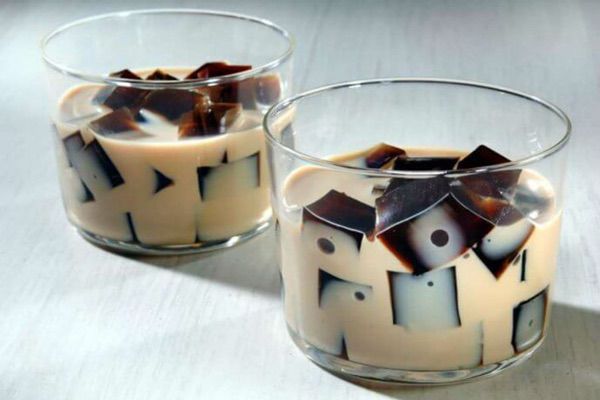 Where did it come from?
You were confused that the coffee jelly would be from Japan, however, it actually came from England since the coffee recipe was found in the 18th century in England. While it was then launched in the New England states like Massachusetts and Rhode island in the 19th century.
Actually, the first recipe was not as easy as what we practice nowadays since it required calves foot jelly and the isinglass which is used for wine and beer. The easier recipe was then invented when the gelatin was introduced.
Then, it was found in Japan during the period of Taisho between 1912 to 1926 although it did not get much attention. It was again popular when Tokyo's Mikado Coffee introduced coffee jelly in 1963 with the successful marketing strategy.
How to make coffee jelly?
First, you need to add the water into a saucepan, put the gelatin powder, and mix it all into one. Then, you may add around 2 spoons of coffee powder and stir once again. You need to stir it over medium heat until it boils. After that, you can turn off the heat.
Next, you should pour it down into a 9 x 13 baking dish and put it into the refrigerator to make it cool faster. Once it freezes, you then need to cut it into a small cube and put it in the container.
After that, you need to dissolve 1 spoon of instant coffee powder in 2-spoon hot water. Then, stir it all together with cream, coffee mixture, and condensed milk. Next, you may add the jelly cube to the container. And it is ready to be served.
If you want a more tasty coffee jelly, you may also add some whipped cream to it.
What are the Ingredients?
2 cups of coffee
2 tbsp of sugar
1 tbsp of gelatin powder
4 tbsp of water
Optional: cream
How does it taste?
With the integration of gelatin and coffee, it creates a very nice texture which is bouncy, chewy, milky, bitter and creamy but get-like while you can also drink it through straw as well. With this kind of dessert, you will enjoy your experience in eating this coffee jelly. Although it is a bit bitter, you will find it sweet at the same time. However, some people have claimed about its fluffy texture as well while some deny to say so. This coffee jelly is suitable for almost everyone because it is not too sweet or too bitter that some people cannot stand for.
Is it healthy to consume coffee jelly?
Although the coffee jelly contains sugar and the gelatin, it is safe for you to consume while it does provide various benefits on your health in which you will be surprised. Therefore, you can consume it with your mind in peace.
What are the benefits of consuming coffee jelly on people's health?
As people are being aware of the increasing rate of obesity and how important it is to stay healthy, on whatever they want to consume, it has now become the first priority to have a healthy lifestyle and diet, with no exclusion on coffee. Thus, below are the advantages of the main component of the coffee jelly.
1. Benefits of coffee
Some people may claim that consuming coffee is unhealthy at all although it can boost up your energy because it contains caffeine. However, it has been proved by the scientist that as long as you don't overconsume the coffee, you will be fine. Many studies have found that drinking 2 to 5 cups of coffee per day offers a wide range of benefits to your health. First, since caffeine promotes a healthy metabolism, it protects the liver from being infected by diseases. Second, it minimizes the risk of getting skin cancer as a study has shown that women who drink coffee 3 cups a day will have 21% chance less than those who do not consume coffee of having skin cancer. Third, it does help you to have a better mood, sharpen your thinking, boost your energy as well as slow down the onset of Alzheimer's.
2. Benefits of gelatin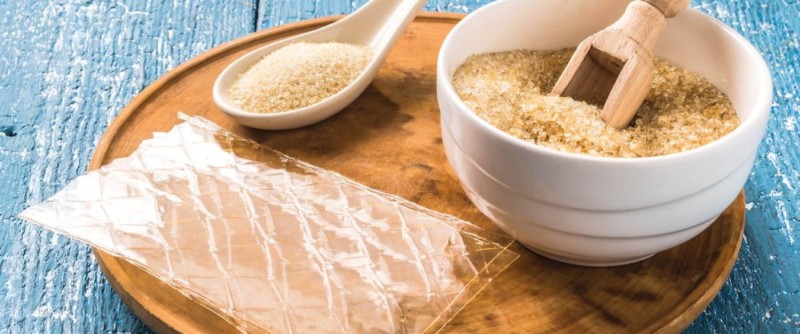 Asides from Coffee, there are also some health benefits that you will get from gelatin which is one of the main ingredients of coffee jelly. It will definitely improve your skin, bones, hair as well as tendon which is different from the protein that you get from eating meat. With the integration of gelatin and coffee, it will help you to lose weight effectively, decrease inflammation in the muscle tissue, foster the recovery rate from injury, improve the digestion condition together with joint-related issues.
Note: although it offers you numerous benefits to your health, you should not over consume it otherwise there will be a bad impact on your health. Plus, it is recommended to drink organic coffee.
How to serve coffee jelly?
There are several ways that you can enjoy your coffee jelly, such as mix with ice-cream, or eat the jelly directly, you may also add to some kind of beverage like milkshakes, sundaes, or consume with either hot or iced coffee, gum syrup, together with cream.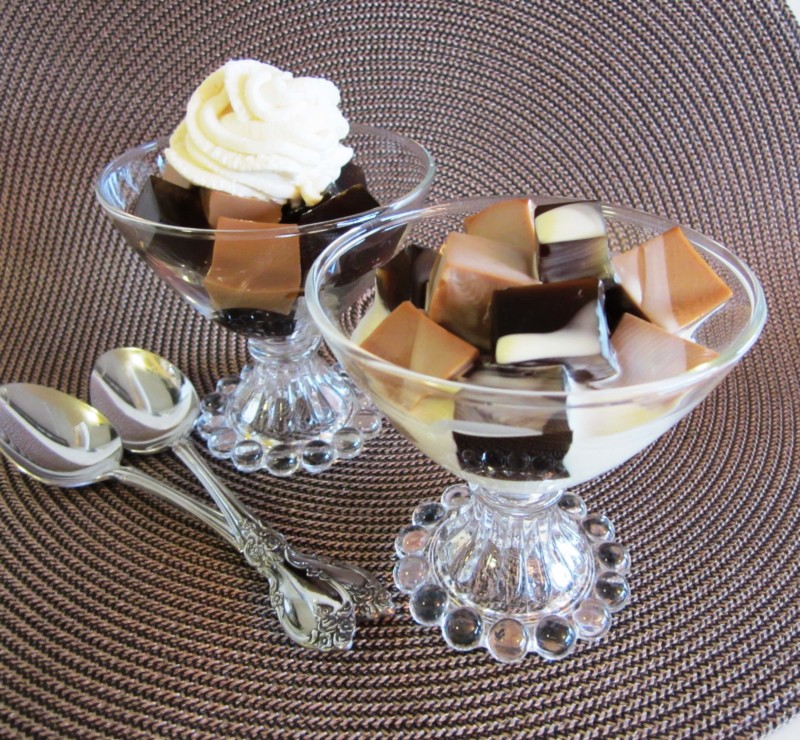 To conclude, coffee jelly is a tasty dessert in which you will not regret having consumed. It offers a variety of benefits to your health as long as you do not over-consume it. Ultimately, I wish you love the taste of coffee jelly and are able to make the coffee jelly at home for the people surrounded who love coffee.
References: