Dating has different definitions based on people's perspectives. Some people would want a serious start and want more formality so they might consider someplace that is more fancy or formal to be more comfortable. Meanwhile, some would just take it as an opportunity to get to know someone they may be interested in. So, there is a question asked whether a coffee shop is a good idea for the first date or not? Would it work for the formal dates?
First date is a date that decides whether there will be a second, third and on or not. However, there are many places that you can consider to place your first date on to-go. Whether it is a brunch date, lunch date or dinner date, coffee shops are always a choice to consider. Because there are several inevitable reasons that you would nod your head along but still this is not for those who prefer formal dates.
When we come to think of it, coffee date is not really either formal or informal, we may say it is a semi-formal date. It is one the choices that most people prefer because it is more convenient and yeahh we get to talk more, have more time getting to know each other better. So, below are the reasons that coffee shops are definitely a good idea for the first date.

It Is Inexpensive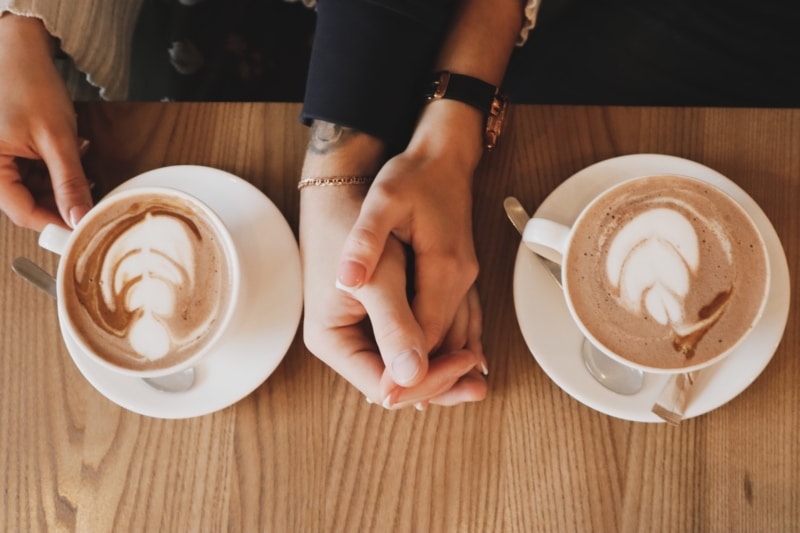 Whether you are looking for any formal or casual date, coffee shops will always be a choice for you. Many coffee shops with different decorations that you may want to check out. The thing is coffee date will not cost you any above $20 for overall of your first date set. And splitting bills or not is your choice to make.
Though, an expensive date is not really that important to decide your other chances because what if after that one expensive date there will be no more dates?
Aside from money, dating is not about showing how much you can afford or willing to pay. But the feelings of the two whether there is a lead or not.
So, a coffee date is not weird, yet pretty much a common deal for all the newbies. Even for those who are already in a long-term relationship, a coffee date is still their style to go2.
It Is An Ideal For Conversation
As said, coffee date allows you to have your time chit-chatting more. I am so sure that before you decided to go on a date, there is already a plenty of questions and topic you want to talk about.
You will always want share your thoughts as a way to get to know more about your partner. Whether you are friends or you met online via any sort of platform, you know communication is a key, so just talk.
You Won't Get Drunk
Having a coffee date, no worry you do of getting drunk and spitting things that you do not want to be heard on your first date which is why coffee date is a choice. You know, some people prefer cocktail dates over coffee dates because they think the easiest way to get to know the real someone is by getting them drunk.
So they will not fake to be perfect in front of you. And yes, that might occasionally happen for those who have no real intention on dating, they will not be getting any further. Nonetheless, coffee date is always a better choice to go with.
If you are not feeling the date, it's not too awkward
Getting on a first coffee date and you are having the "want to go home" vibe? Feeling like this is not the one? Well, you have got this, coffee date will not last for hours, unless if you want to. Ending a coffee date is easy, and plus drinking a cup of coffee is less than 10 minutes at least, so if you are not feeling good, serve it all and then tell your date that you have finished your coffee and wish to get out of there. But if you do now want to sound harsh, just make up some excuses so they will not feel bad or awkward at all.
It is super casual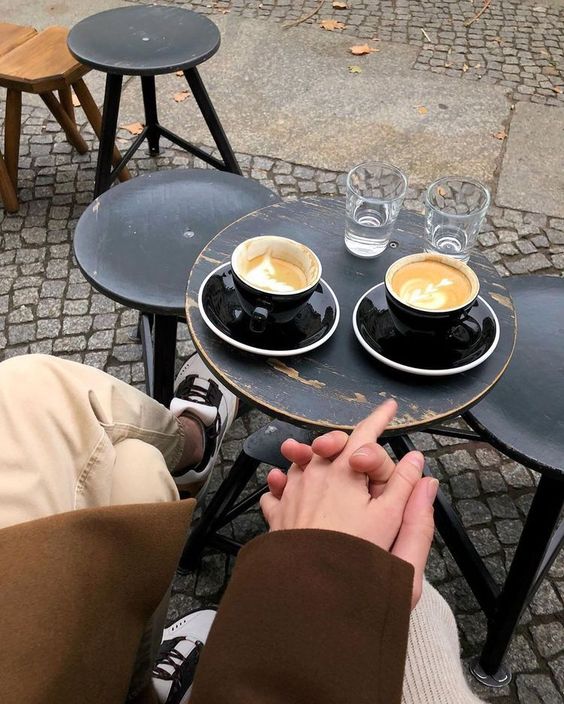 So why is coffee date so casual? That is because you do not need to dress up on your date, like you do not need to dress-up-make-up for your date, just a casual date would work. Also, this is a good chance, for girls, to find out what you date is looking for in a girl, whether he is looking for a "look" or not. As for that, we all know that beauty can be, but an attitude does not. It is understood that beauty does play a role in relationships, but once there is a mutual attachment, beauty surely will be in a second rank. And then you will have that "don't judge a book by its cover, don't just a person by his look" philosophical thought, or probably you would give it another shot and get to know them better.
No Clash of Schedule
Coffee date does not affect your schedule either weekday or weekend, you can do anytime as you wish as long as you are both available for the same period. Coffee shops do open from, normally, 7am on so yeah brunch date, lunch date or snack date, it will always be okay. Also, coffee orders are fast to make, no worry of lateness for your other activities or works.
Relaxing Atmosphere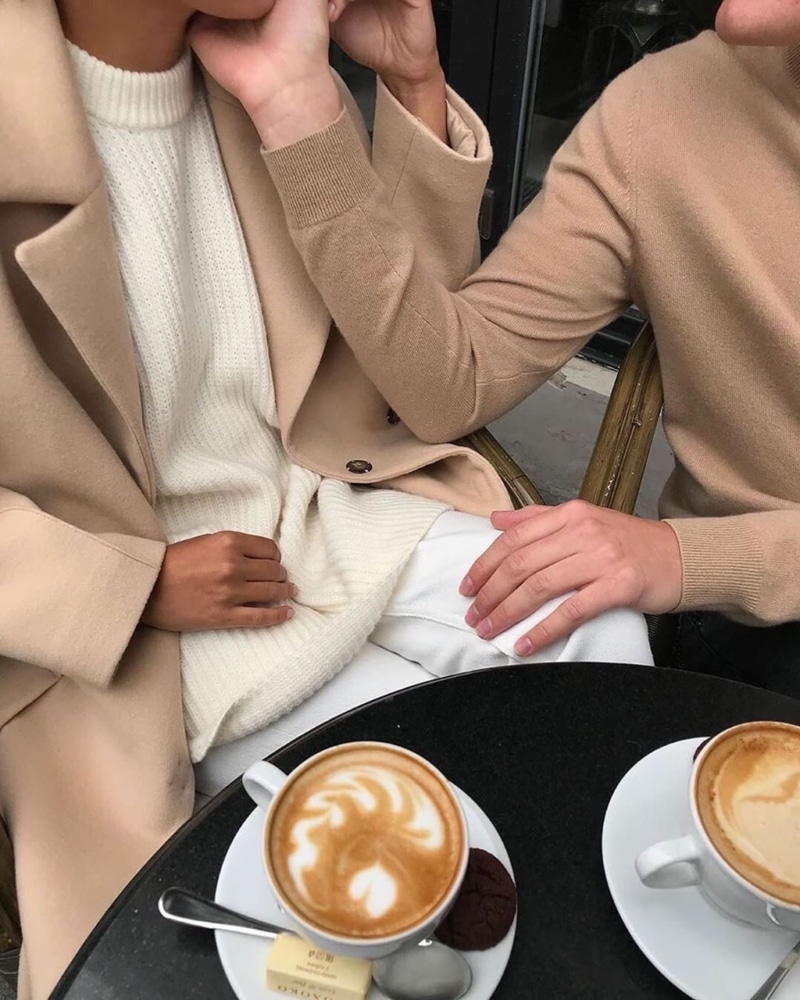 Coffee date is more comfortable, the atmosphere is relaxing, the people are cool because they mind their businesses. You can sit like however you want as long as you are both comfortable. Just grab a cup of coffee and be yourself because on a first date we all want to learn who our date really is.
Though, there are many pros of it which some would prefer and as said coffee dates are casual, you can always act like yourself. But probably it could be the con to some couples because they might want something more than causal and want more space for just themselves.
So, below we are going to give a little few cons to the coffee date.
It is not romantic
Some people want their first date to be special, something like romantically special, so they may prefer other places like restaurant, bars over coffee shops.
But not to mention that, coffee date might not be so romantic but you can extend the date if you both are catching feelings, like going out for a walk, sitting in a park, looking at the blue sky or watching the stars at night. This is what to be called a special first date, and still it does not need to be expensive to be special.
Coffee shops are noisy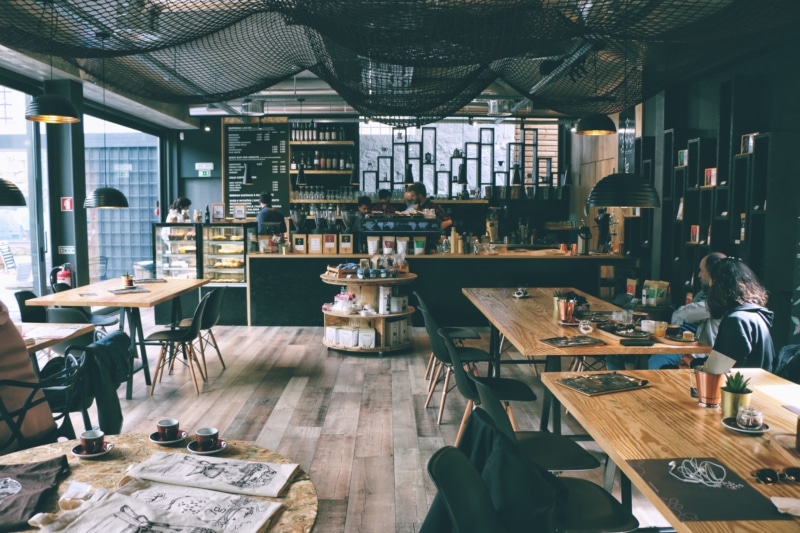 Yes, coffee shops might be noisy to some venues, lots of people are catching up on one another, a bunch of friends hanging out together, that could be lousy and noisy. And it might affect your special first date. BUT it does not have an only coffee shop nearby, does it?
There are plenty of coffee shops you can decide to go with, different decorations and styles, you can choose one and have your special date there, and you could even talk about the arts or decoration of a particular coffee shop. And when a person is talking about an art, you can also tell what kind of a person that is. As a recall, coffee date is all the winning bet you will ever have.
Final Thoughts
To sum up, the first date is kind of special so some may want to spend it romantically or in a more formal way, so they may choose somewhere else besides a coffee shop. But not everyone would want that, coffee date is also a good deal since it is casual, more convenient and nothing to expect much just getting to know each other more. As said, there are plenty of shops, plus not every coffee shop is noisy though.
So, coffee date would be a good deal for those who want more comfy and being themselves around the people they like or interesting in
What to Do on a First Date By Watchwellcast
References: