Purchasing a coffee machine is like making a lifetime investment; the coffee maker will sit on your kitchen counter for at least a couple of years before you throw it away in the basement or put it on the market; the point is that once you buy the machine, it will stick with you for a while, which is why choosing the right home coffee machine for yourself is so burdensome.
When you search for coffee machines, the results are endless, and you see fully automatic machines, semi-automatic machines, and super-automatic machines. And, when you click on the next page, it shows you the espresso machine, pod coffee machine, and so on.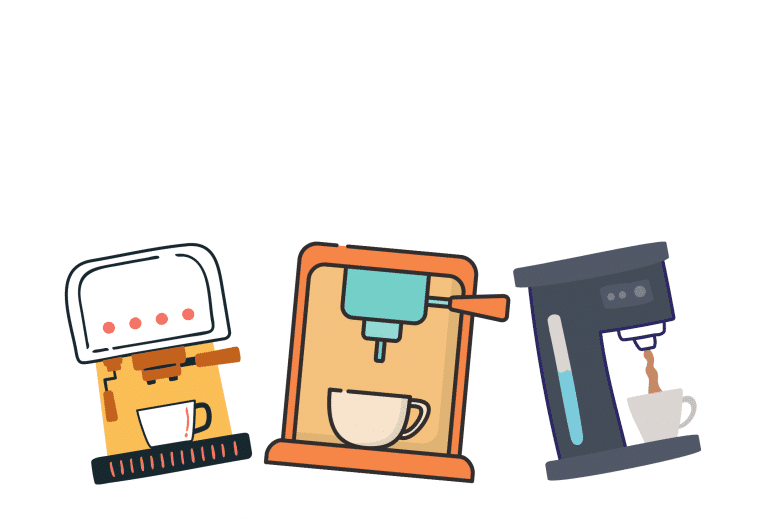 Do you begin to have questions pop into your head, such as what in the world is a semi-automatic espresso machine? Why, for example, are there so many machines with a variety of features? You just want to brew a cup of your favorite latte, and now you're puzzled as to why there are so many things to look for.
We understand that there are numerous reasons why it is difficult to select a coffee machine, and the flood of new coffee machines entering the market does not make it any easier for you to select the machines. That is why we have compiled a list of the top ten buying guides to assist you in selecting the best coffee machine for your home use.
1. Lifestyle
Before you start looking for coffee machines in the market, you should first understand your own lifestyle. You must consider what you prefer in your caffeine drink, and you must ask yourself questions such as how many cups of coffee you would drink in one day or in one sitting, and what type of coffee you prefer.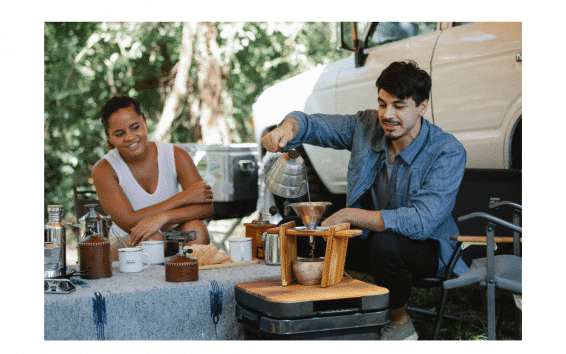 If you drink 1 liter to 2 liters of coffee per day, you might want to go with a coffee machine that can brew large quantities. Moreover, if you enjoy shots of espresso every now and then and don't need a lot of features in your coffee machine, a simple espresso machine will suffice.
Thus, if you like to try new things and experiment with new technology, a fully automatic coffee machine might pique your interest; otherwise, a standard manual coffee maker would be enough.
But, in the end, it doesn't matter what the machines have in store for you; what matters is what best fits your lifestyle.
2. Type of Coffee Machine
When you look into the coffee maker market, you'll see many different types of coffee makers, you'll see manual, automatic, semi-automatic and besides that, you'll see the different types of coffee it can brew; and some of the machines come in sets with a coffee grinder.
But it all falls into three categories which are normal coffee makers, espresso machines, and a pod coffee machine. Let's take a look at these 4 categories:
Normal Coffee Machines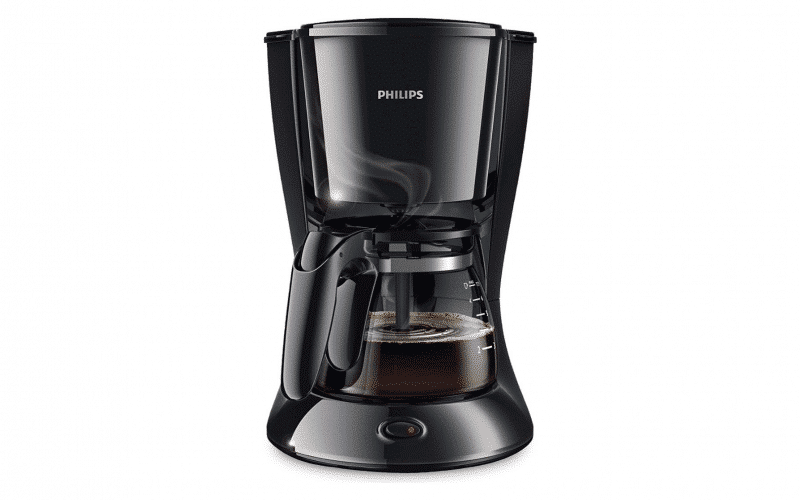 This type of machine is very common among coffee lovers; everyone loves it, but it also comes in two varieties; the first is the most common, which you will find in every office or household.
Besides, it comes with a machine that is probably made of complete stainless steel or a combination of stainless steel with plastic and a glass carafe, and it does what it says on the box, which is to make coffee and the only thing that distinguishes them is their brewing capacity.
The second type is what you'll find in almost every coffee shop; it's larger than the first and includes a frother for frothing milk for drinks like cappuccino and latte.
Even though we stated that it comes in a larger size, it is also available in a smaller size or as what we call a mini coffee machine, which is more suitable for household use but can still make you feel like a barista in your own home.
How this machine works
You manually place the needed amount of ground coffee into the group head before starting the machine to pour.
What we like:
The depth of flavor that comes from using fresh coffee
The delight of brewing your own cup of coffee just how you want it
They can seem like works of art and liven up a drab kitchen; even low-cost models from stores like Kmart have a nostalgic vibe
What we don't like:
Difficult for novices who have never made coffee before
Before using ground coffee, it must be prepared
Maintenance is ongoing
Manual espresso machines
These allow you to experiment with your coffee and become more hands-on with it. They need a little more expertise and skill with coffee-making procedures including grinding, dosing, and tamping. Gaggia,DeLonghi, Breville, Profitec, Rancilio, Lelit, Sunbeam, and Smeg are among the top brands.
Typically, you'll need to purchase a separate bean grinder before using them, which is an additional cost, but they usually have milk frothing functionality. The amount of bench space they require varies depending on the intricacy and design of the machine, however, they typically range from 20-40cm broad.
How they function
You manually place the necessary amount of ground coffee into the machine, then set the machine to pour. You'll have to stop the flow of coffee on your own (unlike a semi-automatic machine).
What we like:
The richness of flavor that comes from using fresh coffee
The joy of brewing your own cup of coffee just the way you want it
They may seem like pieces of art and liven up a drab kitchen
What we don't like:
Difficult for novices with no coffee-making skills
Before using ground coffee, it must first be prepared
Ongoing care
Automatic Espresso Machines
Choosing espresso machines can be a pain in the ass, pardon our language, but it's extremely difficult because bad espresso machines can ruin the taste of an espresso shot.
You will need a high-quality espresso machine that can produce high pressure while also maintaining the proper temperature of water to pump on the coffee grounds.
If the machine does not produce enough pressure, the coffee strength will be weak, resulting in a shot of bitterness rather than citrusy espresso. When it comes to selecting this type of coffee maker, you cannot be cheap.
How this machine works
Your cup passes under the spout, you press the button to grind the coffee beans for the espresso, and then you prepare your chosen beverage based on the intensity and volume you want. Some also froth milk mechanically for a cappuccino or latte.
What we like:
It is simpler to operate than semi-automatic and manual machines
If you use freshly ground beans rather than a capsule, you can regulate the grind to your liking
Several 'programme' or user profiles with your favorite coffee styles can usually be saved
Some have'self-cleaning' options that reduce the time spent washing and descaling the machine
What we don't like:
They can be more expensive than other types of machines
Their higher price does not guarantee that they will create decent coffee
It can be quite heavy, weighing between 8-12kg
Because the machine's depth can exceed 40cm, you must be able to spare bench space
Pod Coffee Machines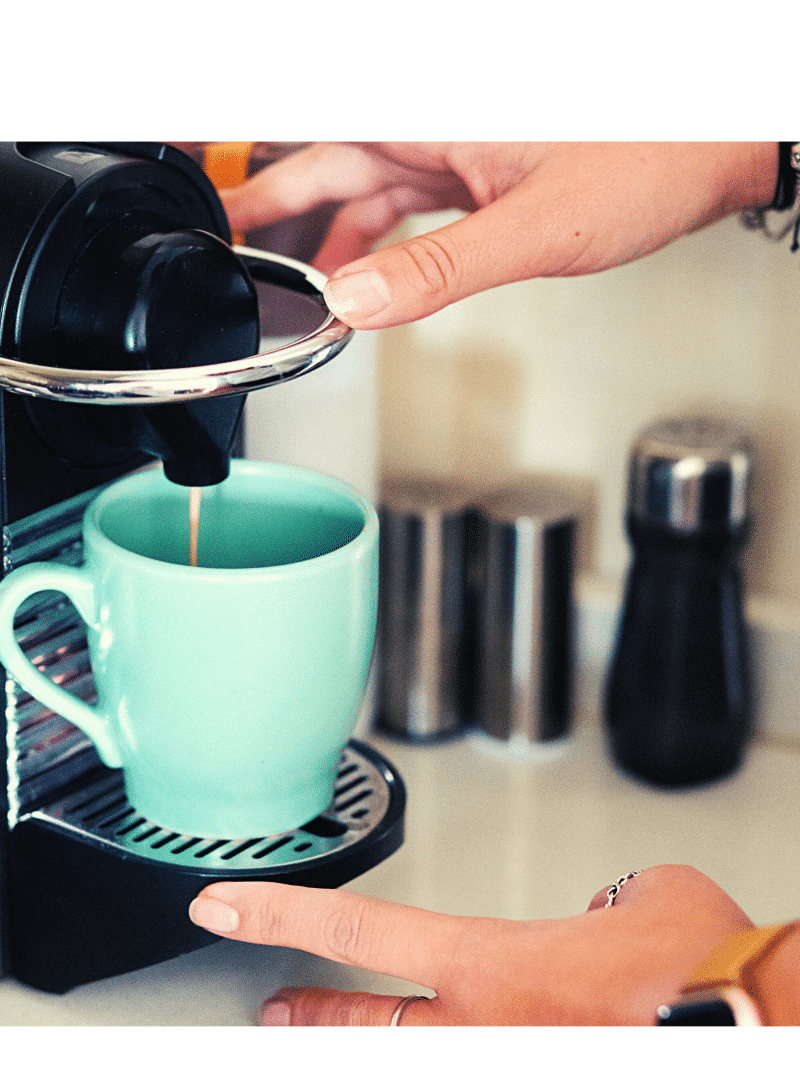 Pod coffee machine is like an instant coffee mix on steroids, it was first introduced in the market in 1986 as Nespresso by Nestle and it became an instant hit among the coffee community, but there's one company that managed to overshadow the original machine, which is K-cup by Keurig.
The brewing machine only works with the pod coffee beans and is used as a single serving, all you have to do is stick the pod in the pouch and press start.
How the Machine function
After inserting the coffee pod into the machine, the machine pierces the coffee pod to enable hot water to pass through before pouring the shot.
What we like:
Very basic and easy to use
There are numerous coffee flavors to choose from
They are quite easy to clean
Typically, they have a modest benchtop footprint
What we don't like:
Coffee lovers may perceive the coffees made by these machines to be lacking in depth and intensity of taste
Although aluminum-based capsules may be recycled through different initiatives, they usually wind up in trash, resulting in a waste of the aluminum and other resources needed to create them
They are more expensive to use than freshly ground coffee in the long term
Semi automatic espresso machines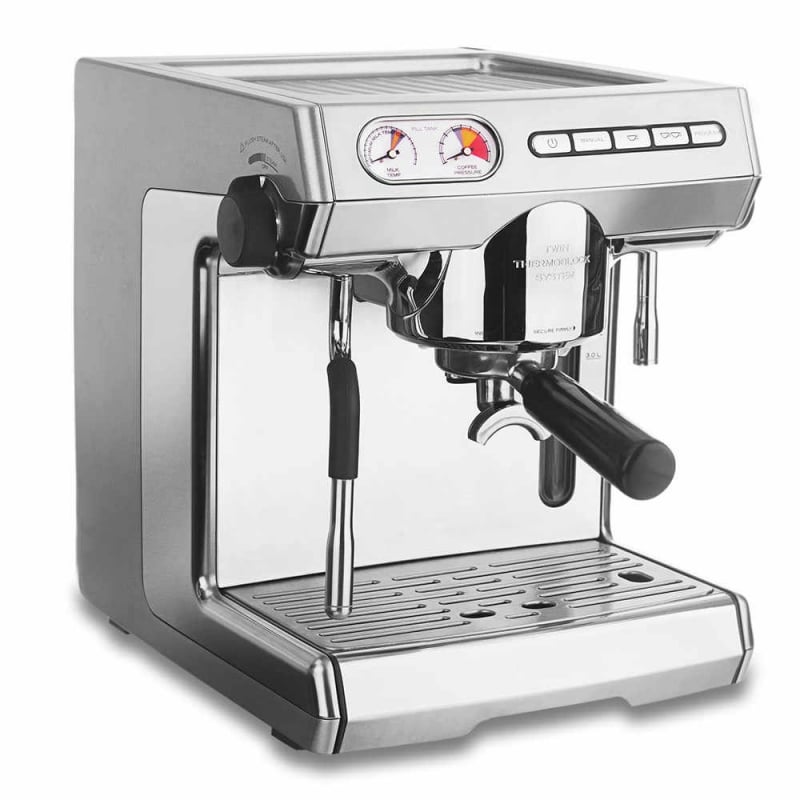 A semi-automatic machine works similarly to a manual machine, except it will automatically turn off the flow of coffee once a certain amount has been put into your cup (a manual machine will require you to cut the flow of coffee yourself).
What we like:
Versatile; offers you the best of both worlds in terms of controlling your cup while not having to worry about when to halt the coffee flow
It is less expensive than a fully automated machine
What we don't like:
There is still a learning and experimentation phase, just like with a manual machine
Maintenance is ongoing
3. Manual or Automatic
This is similar to your lifestyle too, it's all has to do with how you want to brew your coffee; if you're the hands-on type of person, manual would be your go-to maker, but you have to be aware of the taste of your cup of coffee can be vary because you manually make it.
For example, if you use french press but you use too much force to press down on the ground beans which make it taste more bitter than it should or you use too little force that the coffee strength is nowhere to be found.
But if you're a hand-off type of person, then the automatic machine would suit you better, with the advanced technology, some automatic coffee makers come with a touchscreen display that has a program build in with a different variety of coffee drinks for you to choose like a black coffee, cappuccino, flat white and many more. You can brew your favorite coffee with the touch of your hand.
4. Features
There are a lot of features on coffee makers in today's market, and each of them have their own unique features that make them stand apart from one another. The most common feature that most people heard about in coffee machines is the milk frother but there are many more than just frother now and we'll list them down for you.
Programmable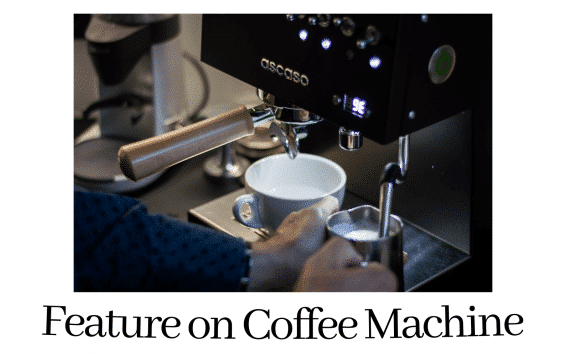 If you drink coffee on a daily basis, drip coffee machines with programmed timers are ideal. Fill the carafe with water and the filter with coffee grounds the night before, set the timer for around five minutes before you want to have your coffee, and you'll have a hot pot of coffee ready to go.
Coffee pots lacking this feature can still be programmed ahead of time to save time, but you must manually press a button to begin the brewing process.
Frother
Look for a coffee maker which has a frothing option if you like creamy drinks such as cappuccino or latte. You can build your drink, or you can froth the milk yourself and add it to your coffee. There are numerous varieties.
Steam wand: a traditional option that is often seen on ground coffee makers and certain bean-to-cup machines. You froth milk in a separate jug with a blast of steam before adding it to your drink. Some premium versions are partly automated, needing you to merely insert the wand in a jug to produce your froth.
Automatic frothing: available on certain ground coffee/pod machines as well as some bean-to-cup systems. Pour milk into a designated container, and a built-in frother will suck it up and deliver foamed milk directly into your cup.
Milk-frothing gadget: whisks and heats milk before adding it to coffee. Nespresso and Lavazza pod machines are frequently sold in combination with them. They're also available as a separate purchase.
Milk pods : UHT or powdered milk pods that dispense froth straight into your cup. This is used in Tassimo and Dolce Gusto pod coffee machines.
Size of Water Tank
If you make a lot of coffee at once, go for a model with a larger water tank, such as 1.5 litres, or you'll have to continuously refill it. The tanks on certain pod machines are quite tiny.
Maintenance
Cleaning your machine on a regular basis will assist it to last longer. To make your life simpler, look into automated cleaning systems. If it must be cleaned by hand, check to determine if the pieces are easily removable and dishwasher safe.
Mobile App Control
Several coffee machines have apps and can be linked to your smartphone. You may use the app to operate the equipment as well as obtain troubleshooting information and maintenance alerts.
Another key features for you to look for coffee machine
Controls that are easy to understand and use
In general, digital screens are simpler to see than indicator lights, especially while setting equipment.
Grinders that can be adjusted
Allows you to fine-tune the grind to match the bean and equipment. Grinders are integrated into automated machinery.
Coffee strength can be adjusted
This means you may adjust the intensity of the coffee to your preferences.
Space
A big espresso machine is okay if you have adequate bench space in your kitchen, but you may prefer one that takes up less room.
Enhancer of froth
Most machines have a froth booster on the milk-frothing wand. This is intended to make foaming simpler, however it usually results in enormous bubbles rather than the small foam required for lattes and cappuccinos.
It may be simpler to create delicate, smooth foam if the enhancer is detachable.
Warming tray for cups
Maintain a good, steady temperature in your cups to keep the coffee from cooling too rapidly.
Double shot
Many models can make two espressos at the same time, although they generally only grind one dose of beans for this, usually approximately the same amount as they would for a single cup, resulting in weaker coffee.
If you often make two cups of coffee, look for models that make them in fast succession rather than all at once; these models grind a new dosage for each cup, which is the ideal way to create a nice, strong cup of coffee.
Warm-up period
Warm-up times vary depending on the machine; a manual machine may take 1-2 minutes to warm up, whilst a capsule machine may take 20-30 seconds.
5. What is the difference between a dual boiler and a heat exchanger?
A dual boiler on a manual/semi-automatic coffee maker allows you to froth milk and make coffee simultaneously (from each boiler), although these machines are more costly.
Coffee machines with a heat exchanger system feature a single boiler that keeps the water at the appropriate temperature for steaming milk (which is too high for brewing coffee).
However, there is a metal tube inside (the heat exchanger) through which freshwater runs to warm to the right temperature for brewing coffee. They require less room than a twin boiler system, but they cannot brew and steam at the same time.
6. Determine your budget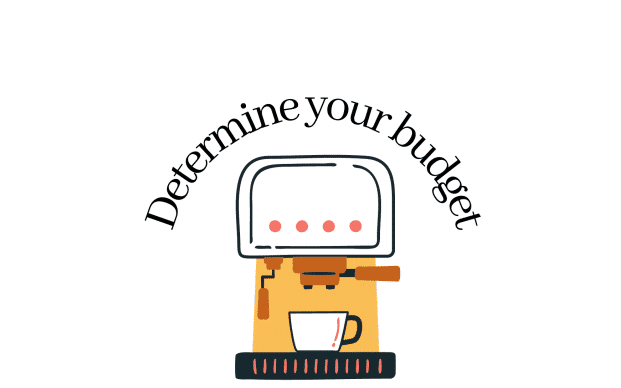 There are many different types of coffee machines to pick from. However, you may be limited in your options depending on the price of a coffee machine.
Whether you're new to having one or your old one needs to be replaced, it's time to upgrade to something more useful and efficient.
Coffee makers such as espresso machines, single-serve machines, and French press machines frequently fall into this price range. Espresso machines come in a variety of sizes and provide basic espresso functionality, making them affordable.
High-end espresso machines and bean-to-cup machines occupy more expensive market territory. They are often more expensive, which means they have superior programmability, temperature control settings, and built-in grinder functions.
7. Filter coffee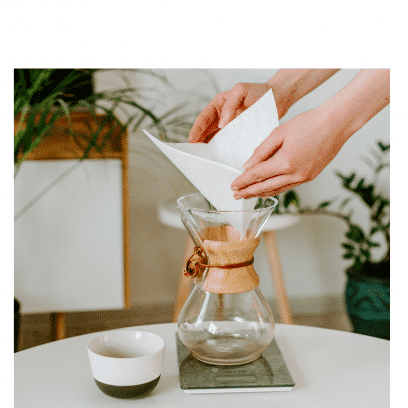 Filter coffee makers (sometimes known as "drip filters") dispense hot water through the ground coffee, which drips into a ready pot through a filter. Some may need you to manually pour the water through, whilst others feature a mechanical pour-over mechanism that draws water from an integrated water tank.
Most contemporary machines include an inbuilt filter through which the coffee drips after it has been brewed, however, some versions still utilize paper filters, which may be messy and cumbersome. They also typically have a hot plate or another warming mechanism that keeps the pot warm for 45 minutes or longer, making them an inexpensive alternative to a French press.
8. Keep it toasty
You may want to make a pot for later, or you may need to leave after making a fresh pot, only to return to find your coffee burned or cold.
This is a problem with lower-end coffee makers: the coffee tastes great when it's fresh, but the quality quickly degrades after it's brewed. This is due to the fact that the coffee rapidly loses heat in the glass coffee pots used in low-end coffee makers, implying that the coffee cools quickly unless the heating element is activated. The only way to keep the coffee warm in these coffee makers is to turn on the heating element, which risks scorching the coffee.
This problem is solved by using an insulated coffee pot carafe. These are available on more expensive models: look for a stainless steel carafe pot. These are vacuum-insulated and can keep coffee hot for hours on end. They are frequently not significantly more expensive than basic versions with less expensive glass carafe pots!
9. Pump or steam
There are several types of machines that claim to make espresso-based coffee, but only one, the pump type, can. Pump machines, unlike steam machines, use a thermostat to control the temperature of the water and operate at a higher pressure. The pump brews coffee as well as froths milk.
Pump machines typically have large, detachable water tanks that allow you to make 10 or fewer cups in a row without needing to refill the tank. As with steam machines, you can froth milk for other drinks without first preparing coffee.
10. Enhance the elegance of your surroundings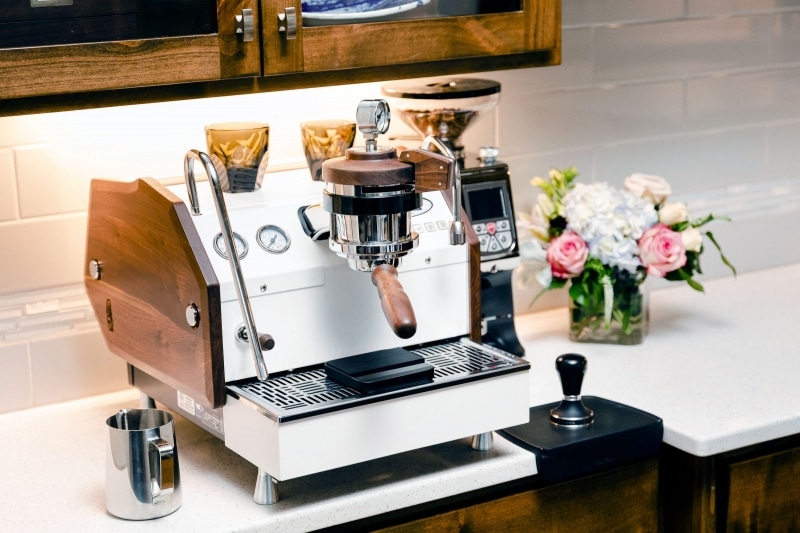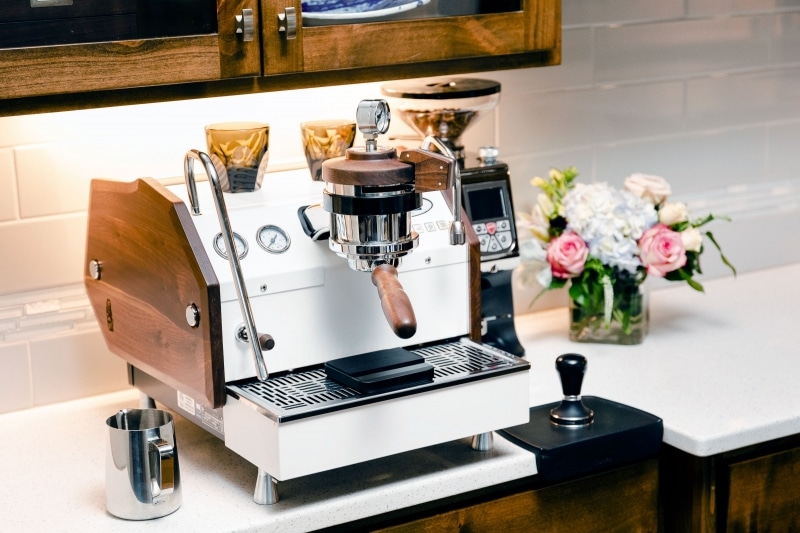 Purchasing a coffee machine is an excellent way to add a touch of luxury to your kitchen, whether you want to make the perfect morning pick-me-up or want to make barista-style coffees at home.
There are many different types to suit every lifestyle, from simple coffee pod machines to professional bean-to-cup coffee makers. Find yours among our lovely integrated coffee machines.

Frequently Asked Question (FAQs)
Which coffee machine is best for home?
Every coffee machine has its own unique features and accessibility. We recommend Espresso Machine because it has good benefits and is a good use for beginners.
How to choose the best espresso machine for beginners?
Well. After we've listed down everything from the above, three things you should look at if you're a beginner: Cost, Smart control, and coffee filtration. These three things are important for you to choose as a beginner, you don't want to choose bad quality home espresso machines.
Which type of home coffee machine is right for you?
This is a difficult question to answer because every home coffee machine has its own features, espresso or pods or manual, you have to choose what is right for your taste.
Conclusion
Some coffee machines are better suited to espresso enthusiasts, whereas others can produce any type of froth you can imagine. Others may limit your options for the coffee you can use, so do your research to avoid being stuck with a machine that doesn't meet your needs. Whether we're drinking too much or not, we need good coffee, which is where home coffee machines come in.
References
Check out: Buying a coffee machine. Which kind of coffee machine should you go for? By ukcoffeeblog