Coffee lovers definitely prefer their coffee taste distinctly. Some might like their pure black coffee as they want a strong flavor so they maintain the original taste by not adding anything into the coffee. By contrast, other coffee lovers tend to enjoy or create a special flavor for their coffee and this is only possible with the help of the coffee syrups.
For those who do not know what coffee syrup is and how useful it is, we will give you a brief explanation. Initially, it is a delicious thick coffee concentrate. It embraces either sweet taste for some people and to others, they might only simply find the taste reassuring.
On an important note, those who would like to try out the coffee syrup should know that it is not only used in coffees but can be used in a variety of things too. This simply means this syrup comes in handy if you can find ways to use it.
Let's not waste time and explore each way in the 10 best and interesting ways how the coffee syrup is used.
1. Use the Coffee Syrup in Coffee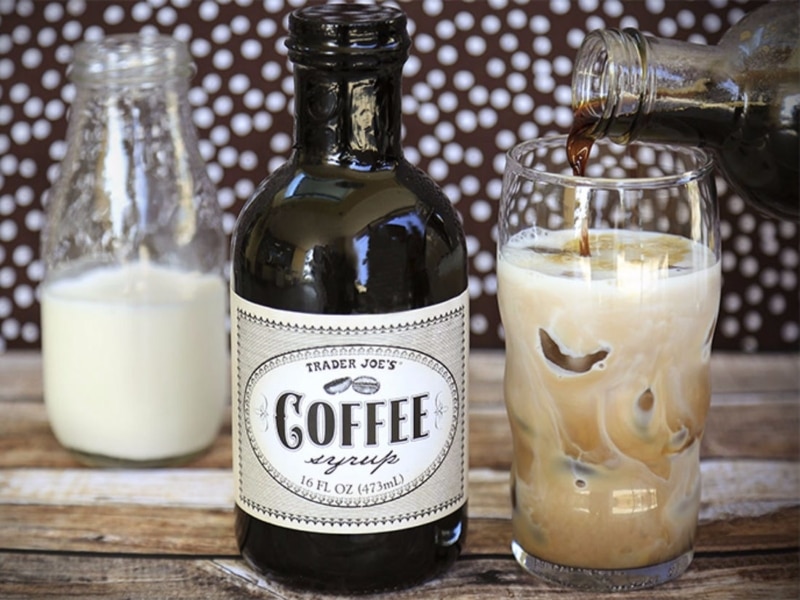 Obviously, just like its name implies, you can definitely use this syrup in the coffee in order to add different flavors that you desire to your cup of coffee. With the syrup's assistance, you do not necessarily need a lot of ingredients to transform the regular taste of coffee to your favorite taste of coffee you always order at a café which can be chocolate, vanilla flavors, etc.
Normally, we recommend you put one tablespoon of syrup into the coffee if it is your first attempt to add the syrup into the coffee. However, if you think one tablespoons is not enough to create the flavor, two tablespoons are the ideal choice. Moreover, this syrup not only helps you to get your favorite tasty coffee taste but also helps you to save money.
Since with a bottle of coffee syrup, you can make many cups of coffee and enjoy them at home without paying 5$ or even more in a day just to buy coffee.
On an important note, the syrup can be used in either cold and hot coffee so feel free to use it with any type of drink. Also, you are highly recommended to use more syrup for better taste. Most importantly, if you are able to mix different syrups together, you might find the best flavor to add to your coffee as well.
Using coffee syrup to replace sugar is the best way to sweeten your coffee. Even if you are on diet and want to experience the sweetness from your homemade coffee, this is still possible. It is because you still have the opportunity to make a nice cup of coffee using a great variety of sugar-free syrup.
These sugar-free syrups come in different flavors such as chocolate, vanilla, nuts, pineapple, mango, and peppermints. Not only do they offer you a new dimension of taste to your coffee, but also those who have diabetes or on diet can really benefit from the sweetness the sugar-free syrups provide without harming their own health. 
2. Can be Used in Cooking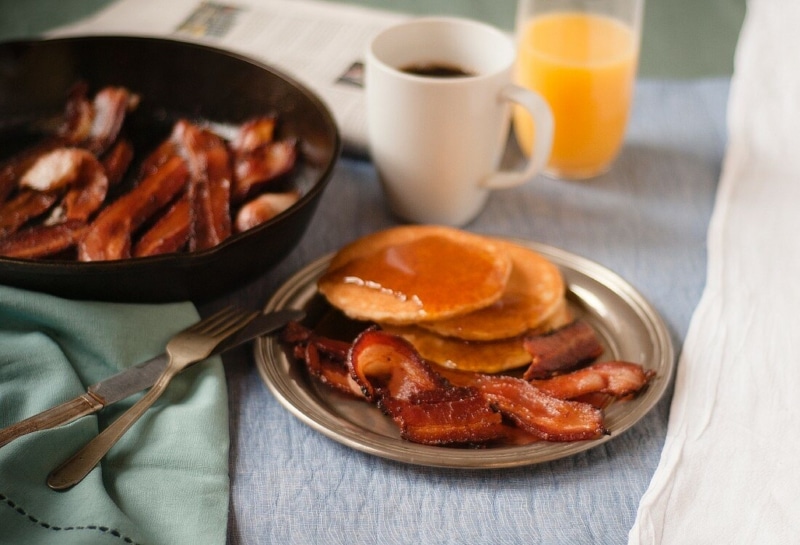 The coffee syrup is not limited to use in coffee and can also be used in different ways. One of the ways has to do with the kitchen which is cooking. This syrup is also known to be useful in adding some flavor to your home-made food as well as fruits.
Of course, you heard it right! You surely use the syrup to sweeten foods or snacks such as pancakes, waffles, cookies, brownies, cakes, and other types of food and those foods will embrace the taste that you exactly imagine them to be. Additionally, instead of using regular or brown sugar, you can use syrup to flavor whipped cream before whipping the cream.
3. Create Special Drinks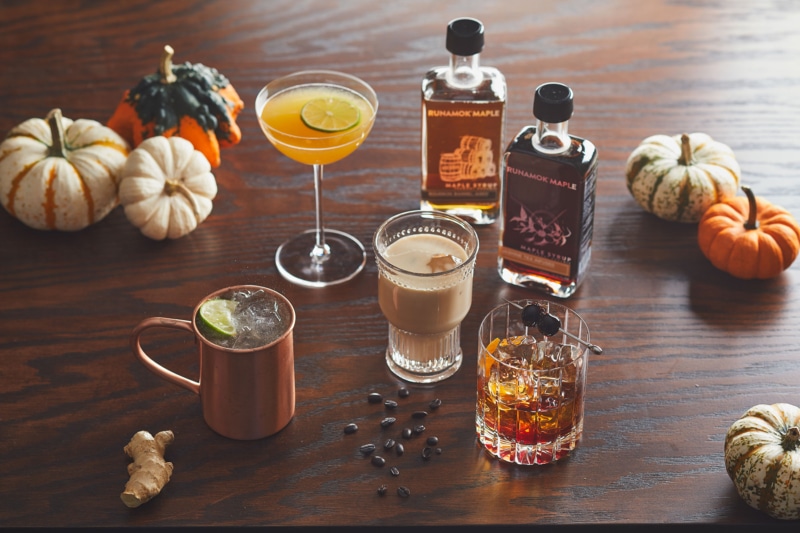 Another simple yet creative way of using coffee syrup is to use it for preparing or mixing drinks. The common drinks that you can add are into lemonade, Italian soda, or tea since the syrup has a nice flavor.
At the same time, if you can come up with your own recipe by using the amount of syrup properly, you can create a wonderful lemonade for your loved one because the syrup can really do the magic and leave the drinkers with a memorable taste they have never experienced before. 
In addition, if we talk about drinks, we absolutely cannot leave out cocktails which is one of the popular types of alcoholic drinks. It is not new actually as the coffee syrup has been used internationally for making cocktails. However, it should be noted that only syrups that contain the sweetness and fruity flavor are the perfect fit for preparing cocktails. Is it amazing that the syrups can be used to mix in both alcoholic drinks and non-alcoholic drinks? 
Now you can come up with a brand new tasty taste of your drink or maintain the consistent taste that you desire by yourself.
4. For Baking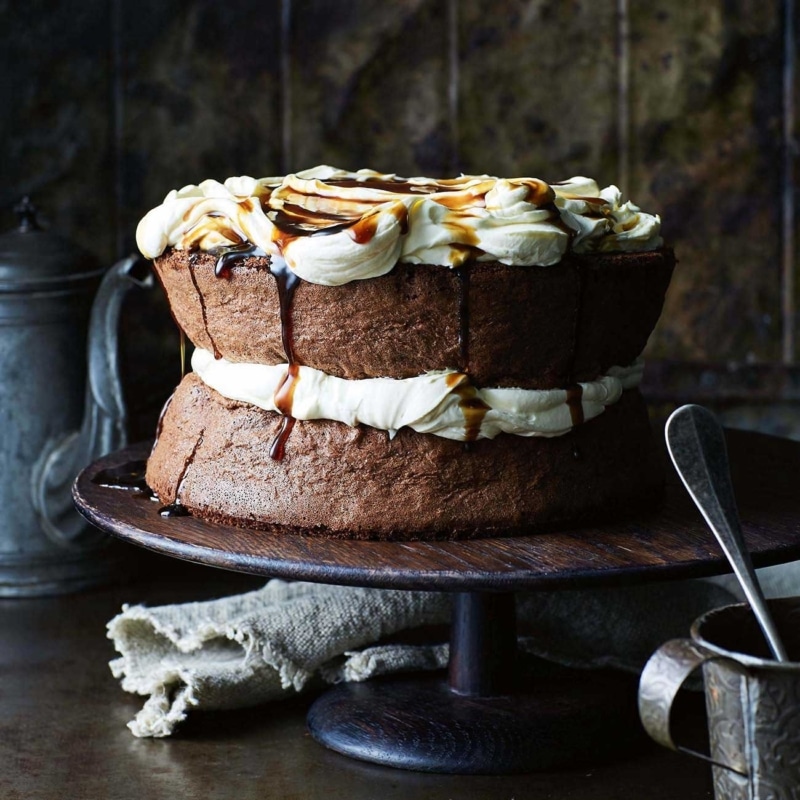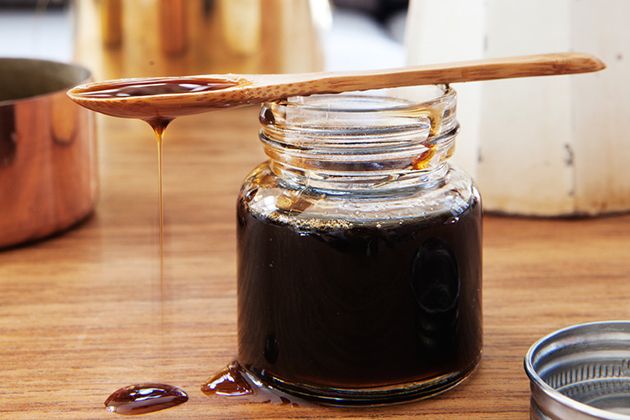 Well, what more syrup can do? You might ask. It has come down to a very interesting thing that you can also use syrup for baking. Therefore, if you are a baker, you might consider switching some ingredients for baking for you might be able to find a new flavor for your cake as well as gaining new experiences by baking using coffee syrup.
When it comes to choosing syrups for baking, you need to make sure that the syrup you are planning to use is within the category of the highest quality you could ever find. Usually, the highest-quality syrup is more concentrated and thicker.
Also, the most common syrup flavors that you should think of buying should be the flavors that are commonly used to add to cakes and desserts. Those are strawberry, coconut, hazelnut, vanilla, almond, etc. 
Additionally, no worry about where you can buy all of these syrups because they are popular so they are available in most of the local coffee shops or supermarkets.
5. Add Tasty Flavor To Ice Cream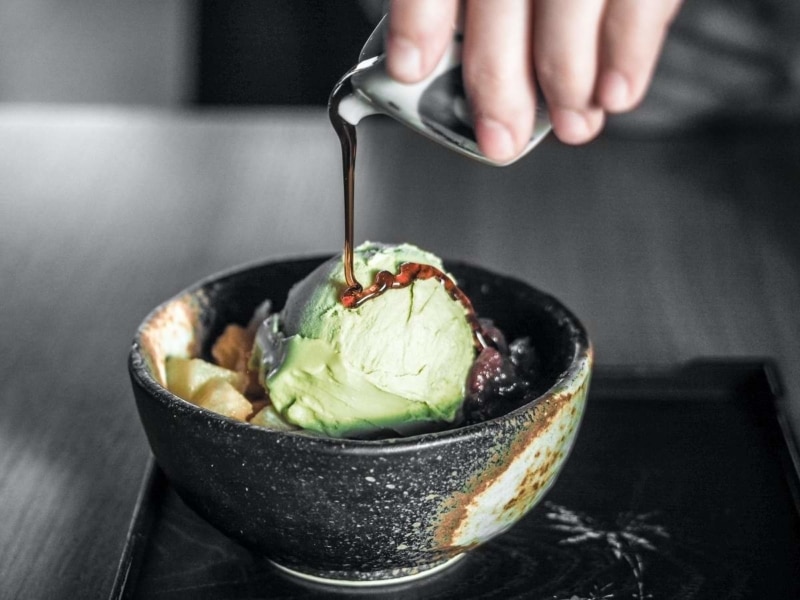 Another interesting thing about syrup is that it also can be used to savor ice cubes. As a result, it will help you to make yummy ice cream. If you are a coffee lover, ice cream with coffee flavor might be the exact thing you want especially during the hot weather.
Do you also know that when you use syrup to flavor the ice cube and every time it melts, your drink will also get sweeter? Along with the sweet flavor, the coffee syrup gives off, the nature of its thickness also puts a stop to the drink from watering down. 
6. Make a Great Dessert Sauce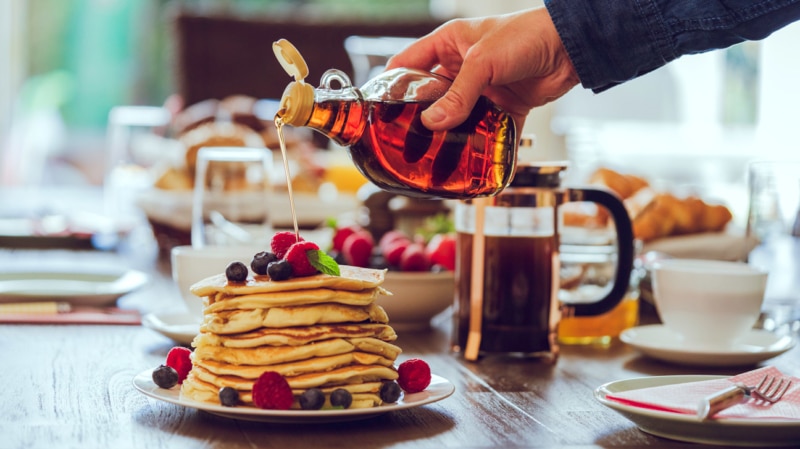 Since most of the syrups naturally contain sweetness and fruity flavor, this makes it an absolute perfect deal to add to your desserts. You can try to use the coffee syrup on the desserts such as sundae, cheesecake, pancakes, etc.
Undoubtedly, a delicious sauce is a wonderful addition to your desserts as eating plain dessert will make you feel like something is missing when you taste your dessert. No worry because with the help of syrup, you will feel complete. For instance, let's say you want to start your day with pancakes as your breakfast, you can use coffee syrup to make special coffee pancakes.
A simple tip would be that before baking the pancakes, make sure to pour the coffee into your pancakes so that you can have pancakes that are covered with coffee. Now, to change the repeated recipes that normally, people would use cream syrup, it is time to replace it with coffee syrup.
Additionally, this syrup is more popular than regular syrup in the sense that it is thicker and that makes it ideal when it comes to making coffee pancakes. 
7. In Milk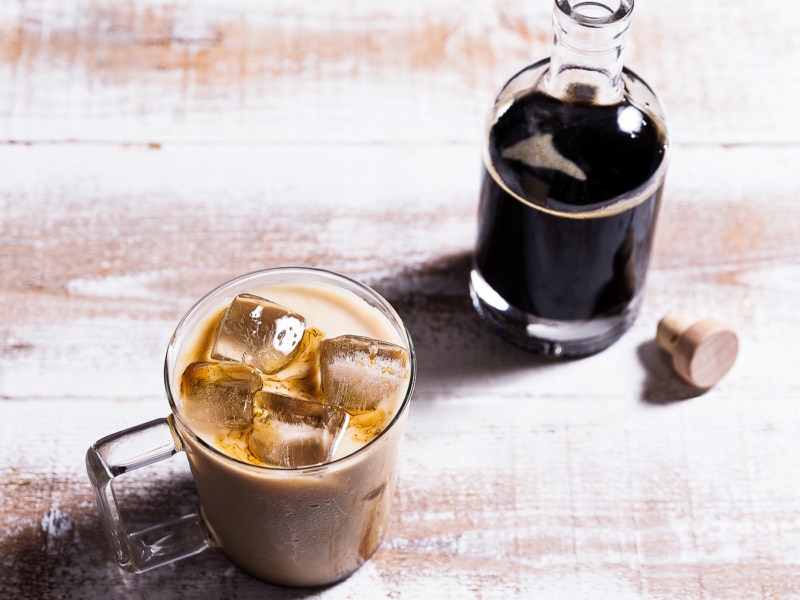 Here, we talk about coffee milk, where the combination is literally milk but with the flavor of the coffee. Milk can be referred to as different kinds of flavors like chocolate, caramel, cherry, peppermint, peanut butter, strawberry, etc. So, it is actually simple that it is milk mixed with coffee syrup, which makes coffee milk a very common but iconic drink.
As a matter of fact, some may not seem to be familiar with the word coffee milk, and that is probably because they never lived or at least have never once been to Rhode Island, a state in the New England region of America. Back then in 1993, the thick mist of its original taste, coffee milk was very popular and an official state beverage in Rhode Island.
The very interesting thing about making pleasant coffee milk is the fact that which brand of syrup you prefer to put in your decent glass of milk. Just like chocolate or other syrup, coffee syrup contains essential concoctions like sweetened and condensed coffee. Therefore, you have to choose wisely which brand of syrup would not twist the taste of your tongue once you add it as a flavor to your coffee milk.
It is quite determined in Rhode Island when it comes to making the coolest state coffee milk. Meanwhile, it is to be said that every folk in Rhode Island drinks coffee milk as part of their daily routine, which also includes almost everyone, especially how young adults got to drink their milk. In fact, this depicts a simple part of the milk concoction between caffeine and sugar, in which everyone gets to enjoy their drink in a pleasant, delicate flavor.             
In a typical way to make easy homemade coffee milk, people usually put about 2 tablespoons of coffee syrup in a glass of milk. But if you want to make coffee milk last for the purest flavor for the intended use of syrup, 8 ounces of milk with about 2 tablespoons of syrup would be perfect. Anyway, it depends on how much coffee flavor you want to add to the taste in your milk, but it would also be good if you add some ice cubes to your coffee milk too.
For those who dislike ice, you could just put in 2 tablespoons of syrup, then add milk, and stir, and there you'd have perfectly versatile coffee milk.
8. French Toast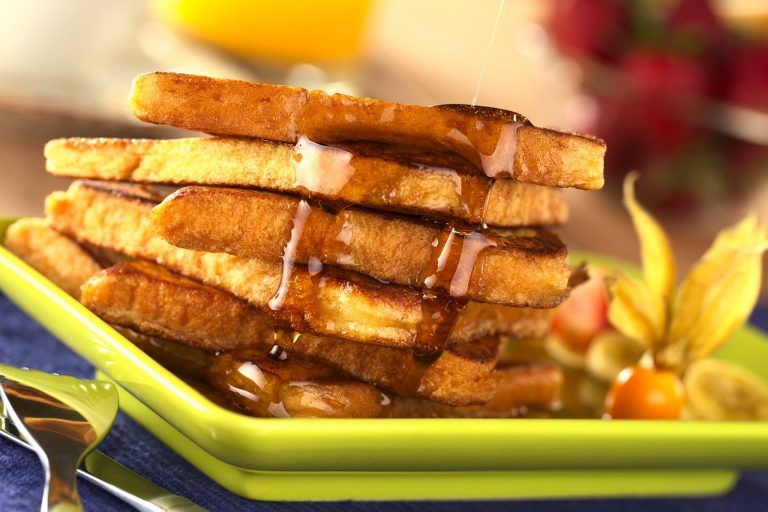 To get ready and start your day, there always comes first a good breakfast like French toast. On one hand, those who love cooking, they basically enjoy their first thing in the morning making breakfast for themselves or their beloved ones. Thus, it is how you enjoy the fulfillment when you aesthetically décor your French toast toppings with your favorite ingredients, especially syrup.
On the other hand, for those who enjoy the good taste of syrupy richness, then an aesthetic French toast breakfast would get them out of the bed and get ready to begin their day.
Anyway, it is not only just about how you make your French toast with your favorite brand of syrup, but also the way you customize your French toast by filling and making it the best of all with your ingredients in order to make it tasty enough when just putting it in your mouth.
In addition, there are quite alternative ways to make your French toast toppings good-looking, besides pouring just coffee syrup over the toast. Actually, when it comes to French toasts, there also comes plenty of options for toppings: powdered sugar, coconut flakes, Nutella, peaches and cream, ham and cheese, mozzarella and honey, avocado, peanut butter, so on and so forth.
However, the perfect way to customize your French toast toppings with a very simple and convenient way is to go with syrup and fresh fruit. For those coffee lovers, coffee syrup would come to their mind as their very first choice for a breakfast toast flavor. It is a refreshing way of how you should start off for your toppings with the most common fruit like oranges, blueberries, strawberries, etc.
Furthermore, it would also be best to fulfill your cravings in a simple way once you decide to combine every pleasant bit with your French toast. To make a healthy breakfast, fresh fruits like oranges and grapes are the best to customize your French toast. They are sweet but refreshing enough to go with syrup.
Anyway, there is nothing as best as blueberries for a tasty topping, as well as strawberries. Anyway, if you are on your quickest way to make a French toast breakfast but do need a fruit combination, then bananas are the best nourishing treat for your healthy breakfast.
Now we have come to drizzling your chosen syrup. Basically, there are many great options for the richness of sweet to be your preferred choice of syrup. One interesting fact you need to know why the syrup is good with French toast is that it is too delicious to resist, and, of course, the most favored choice for French toast topping. 
To start off, make your palatable French toast, then choose and take your preferable toppings, and, of course, coffee syrup. There, you would have your buttery coffee-syrup French toast for a tasty twist to make your morning sweet with your favorite syrup. Always remember that your ultimate breakfast treat is how you start your day. 
9. Barbeque Sauce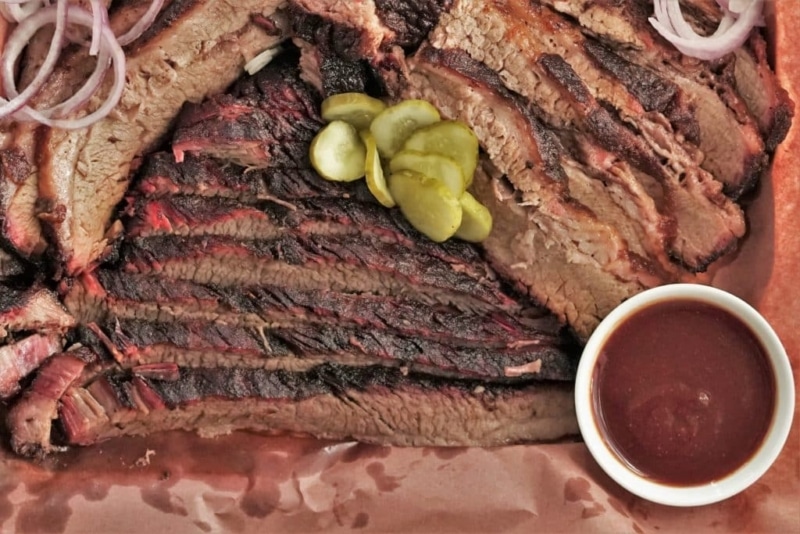 When it comes to grilling, there really has to come a rich flavored barbeque sauce to fulfill the taste of your satiny meat. People commonly make different BBQ sauce flavors such as sweet, sour, spicy, etc. Meanwhile, there are many popular BBQ sauce recipes, which offer a unique flavor.
People can refer to making BBQ sauce recipes like Texas-style, Kansas City style, Korean, Memphis, classic, sweet and tangy, mustard, whiskey, coca-cola, so on and so forth. Nevertheless, there also exists a coffee barbeque sauce as well. This kind of sauce tenderly complements any kind of grilled meat like chicken, beef, rib, pork, etc.
Coffee barbeque sauce is really simple to make as even kids can also do that. This kind of sauce is so good that the sweet and caffeine contained in it makes it a unique coffee flavor BBQ sauce, and this would not fail to fulfill the expectations of coffee lovers because it is delicious enough to drizzle the taste of concentrated coffee on your meat.
Anyway, when it comes to BBQ sauce, it often occurs to most people that it is hard to find a good flavor when trying their best to avoid junk or fillers. Some people would try to find the least organic one regardless of whatever preferable flavor, and some would go for awesome ingredients for killer tastes. To that said, for such homemade coffee BBQ sauce, it depends on how you control the seasoning to make it best to meet your taste.
Here, you will find interesting ingredients to make a perfect coffee BBQ sauce with coffee syrup. The sauce basically contains maple syrup, concentrated coffee syrup, vegetable oil, tomato paste, garlic, onion, coarse salt, and cider vinegar.
However, it is really important how you control the heat when grilling your chosen meat because a good-tasting coffee BBQ sauce is not only about the key ingredient of coffee syrup but also the quality of your grilled meat. But you have to take note that your syrup has to be a strong flavor, nothing weak or mild so that would give you a rich coffee BBQ sauce.
In sum, coffee BBQ sauce is easy to make at home and it is what you could share the recipes with all the coffee lovers.
10. Jellies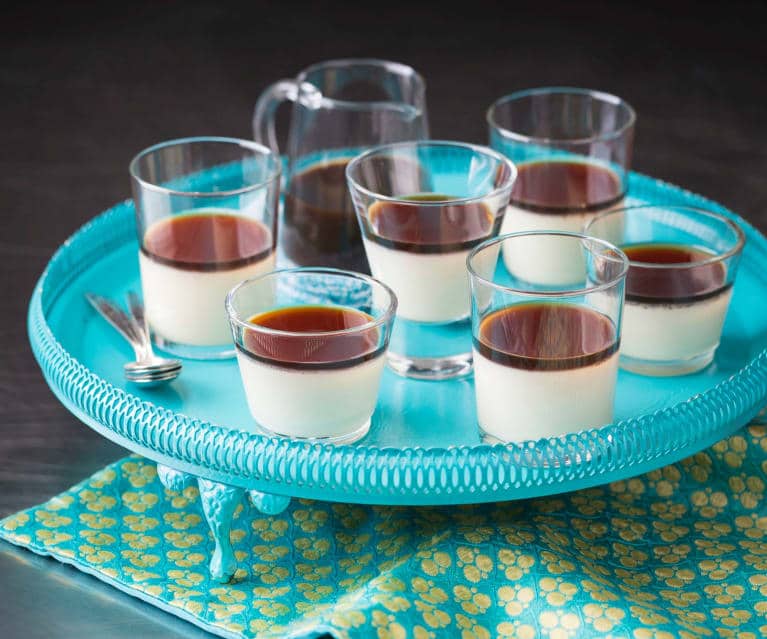 We also cannot ignore another fact that syrup is an essential ingredient to make coffee jellies. It is a very simple way of how most Asian people enjoy every bit of fondness in their coffee. As such, some of them really enjoy the taste of the flavourous combination in their glass.
Anyway, when it comes to coffee syrup, it seems to not be quite commonly used in Asia as such syrup contains a strong coffee-based flavor. Simply, it is because of the strong and sweet coffee served with condensed milk. Despite the fact that syrup also best serves with extra flavor in coffee, making jellies with coffee syrup is another wonderful twist to surprise coffee lovers.   
Thus, adding the syrup to your ingredients to make light coffee jellies, depends on how you strain the syrup within a fine filter, regardless of what shape the solid would become. Therefore, you would also need to keep up the good coldness when refrigerating. There, you would have so much extra flavor added to your drink. This will surely give the best of the best taste with any beverage that goes with jellies, especially coffee itself.
In conclusion, you can see that even the syrup is named coffee syrup. Unlike its name, it can be used to add on different unique and tasteful flavors not to only coffee but a wide variety of things too. Therefore, if you hesitate to use this special syrup, it is time to change your mind and start using it now.
In turn, we guarantee that you will not regret your decision in using the coffee syrup to create the taste that you always dream of coming up with. Whether it is a cup of hot or iced coffee, dessert, ice cream, milk, and other foods, the syrup will be there to save your day and cheer you up with the fruity and sweet flavors you have never imagined tasting before. 
References