Thanks to the 'Staying Home' life, these days, we are in need of caffeine every moment. We cannot survive without it even a single day. Coffee always accompanies us, making our stressful life energetic. So many of you might drink more than two cups of coffee per day. And you may have a few experiences of spilling coffee on your clothes and leaving them stained. If it is white color clothes, then it will make your feelings so bad and you would be anxious about how to remove the stain out of your pretty outfits. It is recommend to remove the stain immediately.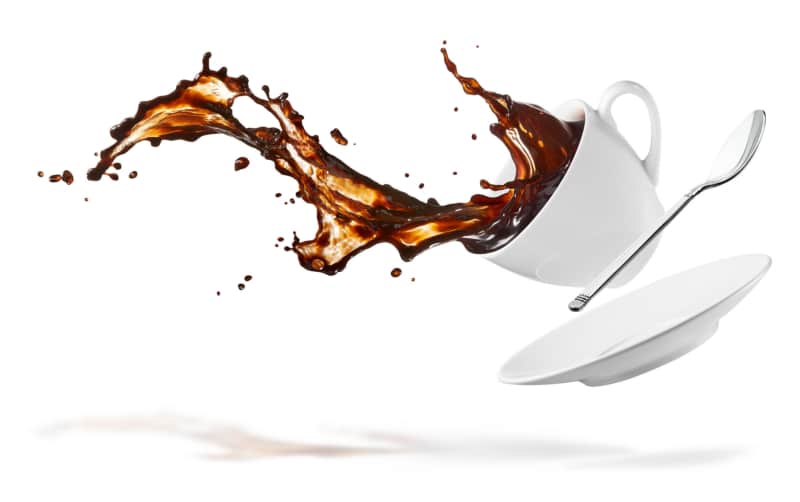 Coffee is a transfusion for every office worker, student, and other people as well.
Otherwise, you have to spend much time and effort to make it original. Not only for clothes, but you can also split it on your pretty home carpet or fabric sofa, or your bed sheet as well. Surely, the stains will make your stuff look ugly and also make your mood bad at the same time. Thus, today, we are going to introduce you to the best ways to remove coffee stains from clothes, carpets, and so on. You can use those methods to remove coffee stains for almost everything.
How To Remove Coffee Stains Out From Your Fabric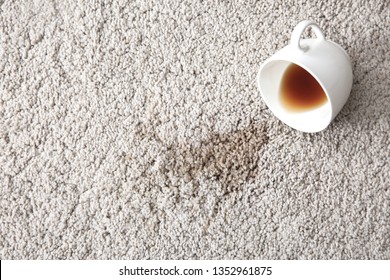 Use (Liquid) Laundry Detergent
Of course, the best simple way to remove the stains would be using detergent. It is very convenient and easy. And most importantly, the effect is very clear and you will get clean laundry back if you are using the right detergent. If you take the clothes or carpets to the laundry, it might be costly. But if you have a good detergent, then you can clean them by yourself easily at home. Additionally, it would be better for you to use neutral detergent if you want to remove the stains conveniently.
Use Dishwashing Detergent And Vinegar
Sometimes, coffee stains are not easily washed with water. In this case, you can use dishwashing soap or detergent and vinegar to erase them. Firstly, mix the detergent and vinegar with the ratio of 1: 1, and soak the laundry into it. After it, wash and rinse the laundry cleanly with water and then let it dry. In the end, you will see that the coffee stains are completely removed from your fabric. It is a simple but easy way to erase the stains.
Use A Piece of Tissue And Soda
The first way that we are going to share with you is a very simple and easy one. All you need is just a piece of tissue and a small cup of soda. If the stain has been on the fabric for quite a long time, then you should soak the tissue wet and press gently on the area. And then, leave it for a while and let it absorb the water. Here, what you have to remember is that cold water is not easy to remove, so it is adjustable to use hot or warm water.
If you still cannot erase them completely even after you follow this way, then now you can use soda to make it clean. You can wipe the area with soda, the stains will be removed easily. However, the coffee type that you split on your clothes is not Americano but the one has lots of sugar, then you can try another way with glycerin. First of all, you can mix glycerin with water and soak the clothes for around 30 minutes. After 30 minutes, you can rinse it and you will see the stains are removed.
Use Baking Soda
Baking soda is very well used in a variety of ways in our daily life. With it, you can even clean the coffee stains out of your fabric. Sprinkle the baking soda on the water and put it on the coffee stains and leave it for a while. After a while, you can rub it several times, and clean it with water. The coffee stains will be removed nicely and you would not even notice where you split it before. Additionally, the ratio of baking soda and water is 1: 1. The effects or outcome would be great.
Use Salt
When you try this way, you need a soft tool like a sponge with salt. That's all you need to prepare to remove the coffee stains with this process. Put lots of salt and scrub it hard. It is said that the salt particles are effective for removing coffee stains. However, if your fabric is too soft, then rub it gently so that your laundry would not be damaged.
How to Remove Coffee Stains Out From Your Cups And Mugs
Of course, cups and mugs are some of the top products that easily get stained. Especially, if you are a coffee lover, you surely have your own coffee cup and you might use it several times per day. After a few weeks or months, you will find out that the cups have coffee stains inside for some reason. Thus, you have to find a solution to clean it as a new cup and give you a fresh feeling whenever you use that mug to drink coffee. Therefore, below is a quick way to help you solve this problem or issue.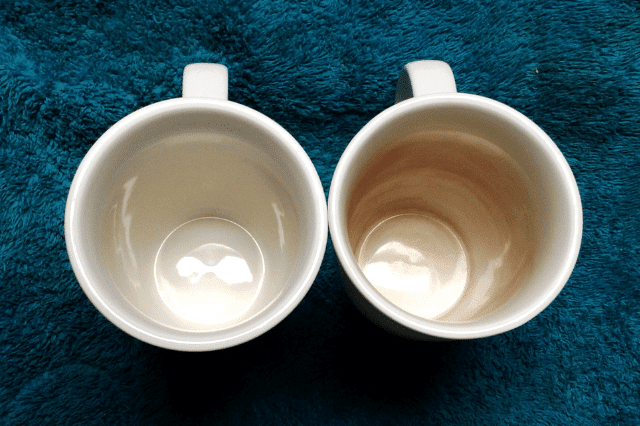 Sadly, if you use only dishwashing detergent, the stained cups are not easily cleaned. The best way to remove the stains from your mugs would be using baking soda. And the process is also very simple and easy to follow as well. First of all, sprinkle a little baking soda into the cup and start scrubbing it with a towel. Do it for several minutes, and you can wash the cup with water. Then, you will see a cleaned coffee cup like a new one that you just buy from the store.
Moreover, there is another way to erase the stains. That is using the detergent or coffee stain cleaner that you can get in the market. Perhaps, they can be more easily without efforts to wash your mugs clean. Whatever way you choose, now it is your choice to decide.
How to Remove Coffee Stains Out From The Leather Or Wool Products
If you split the coffee on the leather products such as leather jackets or sofa, as the first step, you have to make sure that the stains would not seep into the leather anymore. To do so, soak it with a dry or kitchen towel quickly. And then, try using makeup remover, alcohol, or vinegar to erase the stains.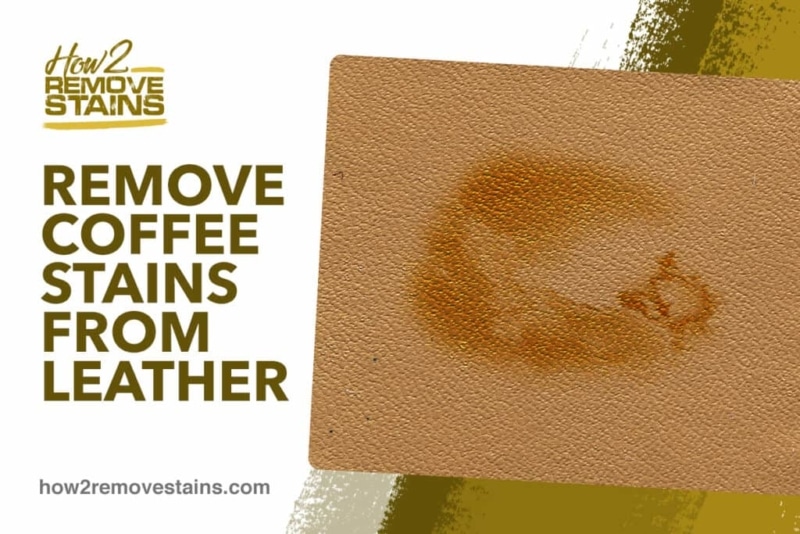 Besides, when the coffee is spilled on the wool products, you can use glycerin or ammonia as a removing solution. Mix these two things with water and wash the stain with that diluted water. After that, rinse it cleanly to ensure that the coffee stains are removed nicely.
Moreover, you can also try to use 90 % alcohol to erase the stains.
How to Remove Coffee Stains Out When You Split The Coffee With Milk Or Cream

When the coffee that you split is not 100% coffee, meaning that it has milk or cream in it, then the removing solution is different as well. Because the coffee ingredients are not the same. Every problem must be solved in various ways. Thus, in this case, put the detergent into the warm water and mix. And then, apply it to the area that you have coffee stains.
The key point of this process is that you should apply that solution and clean it with a dry fabric until it is completely removed from the product. When the stains are erased, you can use cold water to rinse the laundry. As the last step, dry it with a clean towel and this is the end!
Removing Solution When The Stains Are Already Dried
Every stain must be cleaned very quickly, like some other things, time is a very important factor to remove them. But, if it has already been a few minutes or hours after you spill the coffee, you must be very worried about whether you cannot erase them or how to remove them cleanly. Here we bring a great solution to let you fly away from that concern.
In this case, you can apply the laundry detergent (liquid) and gently rub it with your hands. You can soak that stained clothes for about 30 minutes, and every 5 minutes, use your hands to scrub the area. If you continuously rub the stained area with your hands and fingers for a while, then the stains will be washed very cleanly right away.
Final Thoughts
So to conclude this article, there are so many various ways to remove coffee stains from your clothes, carpets, and any other products. Of course, you have to use the appropriate way to erase the stains out from your fabric or others. The above ways that we introduced to you are very easy to follow at home or offices, and the outcome or effects are also very nice.
The stains will remove completely so that you would not find the area that splititted your coffee on it. Last but not least, please do remember that you have to clean coffee stains right away after you split, otherwise, it would take much of your time and efforts to make it like the original.
References