Everybody wants a hot coffee in their hands to enjoy on a cold day. It feels warm, delicious, and it feels just right. I am going to introduce to you 10 recipes that you can make easily at home or use these coffee recipes to order at a coffee shop as well.
1. Cafe Breve
The first recipe that I am going to introduce to you is Cafe Breve. The texture of Cafe Breve is rather interesting. It is a thick, creamy, and cappuccino half-and-half. So what you will need is 4 ounces of coffee, 4 ounces of half and half, and a secured jar with a lid.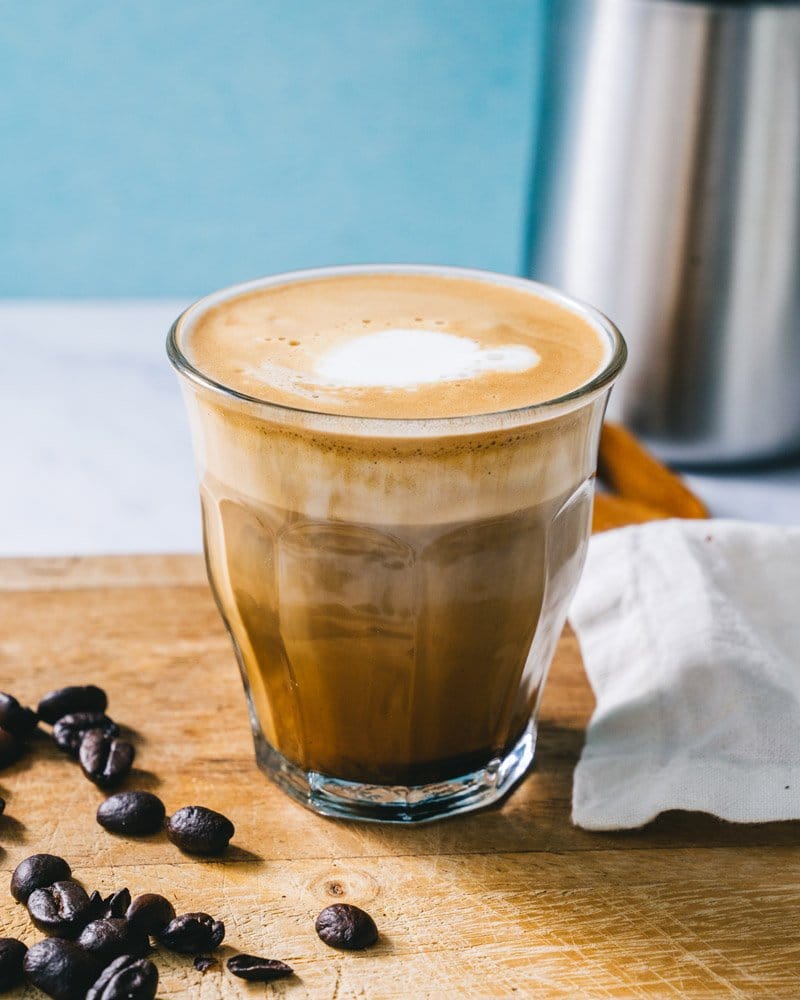 To make a cup of cappuccino is somewhat easy as well. All you have to do is brew your coffee. But make it stronger! So you can brew your coffee through any methods that you are familiar with but double the usual amount.
This recipe needs to be strong! Then, go ahead and pour in your half and half into the jar. And shake it with all of your might. After shaking it for 40-50 seconds, the foam will start to form. You can see the thick and creamy froth rising from the jar.
Later on, you can remove the lid and pop your half and a half into the microwave for 30 seconds. Finally, you will start to see the foamy cream rising and caramelizing. Scoop some of the half and half foam into a mug of your espresso coffee and enjoy your day!
2. Instant Coffee au Lait
This is one of the easiest hot coffee recipes that you can make yourself at home. It is sweet, frothy, and warm at the same time. This hot coffee recipe will do you two great things. First, it will give you that caffeine drink that you are looking for. Secondly, it slightly reminds everyone of the Christmas season.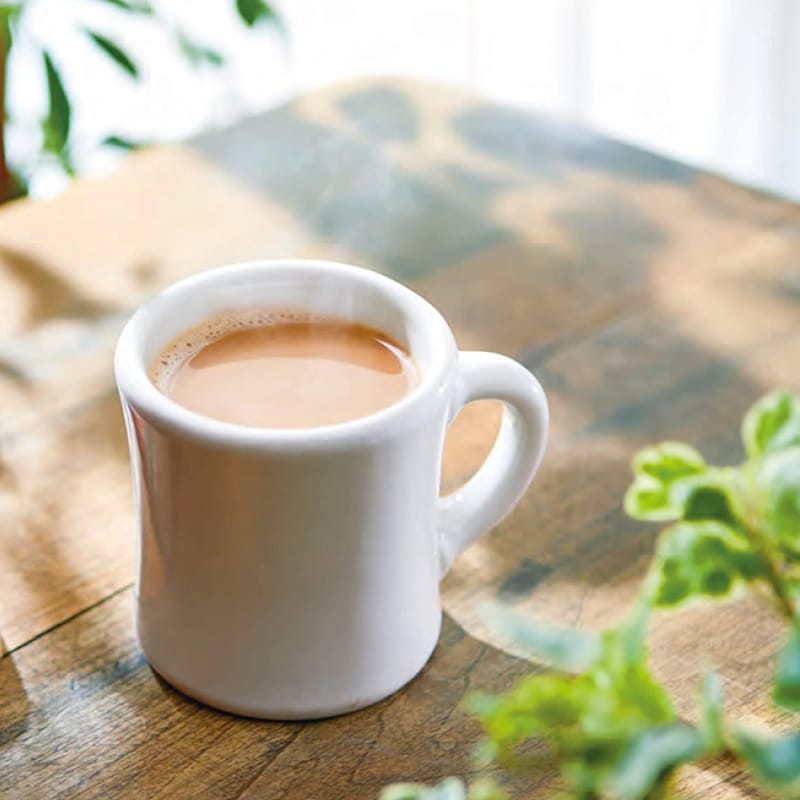 For this particular recipe, you would need one tablespoon of coffee sugar mix, ½ cup of whole milk, ½ cup of lukewarm milk, and ground cinnamon or cocoa powder. The last ingredient is very much optional.
To make Instant Coffee au Lait, you would need to pour in a spoon of coffee sugar mix and lukewarm milk together. Then, you would have to microwave it for 30 seconds. Next, stir it thoroughly to avoid any lumps. It is important to stir the latte to get a smooth mixture. Next, combine the remaining milk into the coffee and stir it again. And microwave it for 30-40 seconds so that the froth will rise beautifully to the top.
Finally, you can sprinkle ground cinnamon or cacao powder to make your coffee look more amazing.
3. Classic Hot Coffee (Very instant)
What I am going to share with you is another frothy recipe that I am sure you will like. Although this is the classic recipe, it is timeless. You can make this on any occasion. But most importantly, it is easy to make.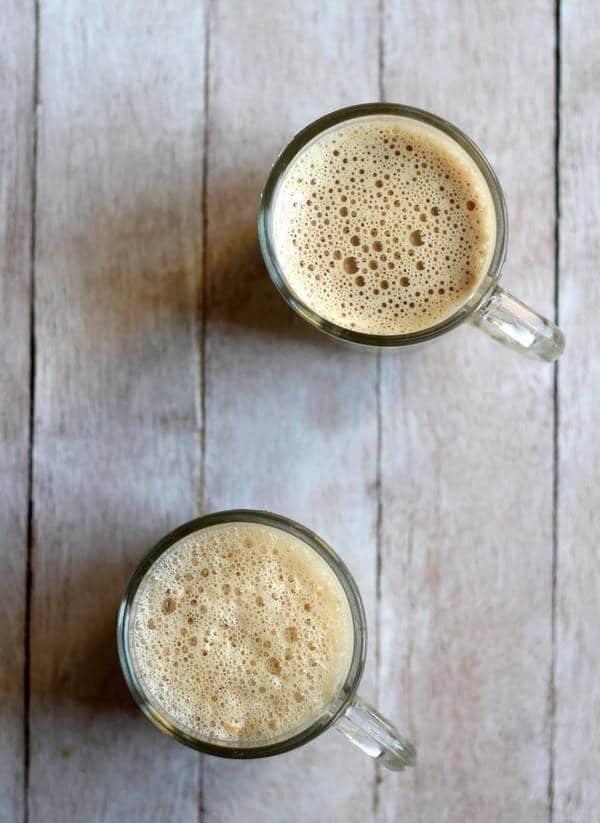 What you will need is a combination of your favorite coffee with sugar and any milk of your choice. You will need 1 tablespoon of your favorite coffee. It can be a strong coffee, black coffee, or just simply instant coffee. And of course, the milk is up to you but make it one cup of that milk.
First of all, you have to mix the instant coffee powder with sugar. With the help of a spoon, you must stir until the two elements are one. Next, add boiling hot milk into the mixture. And with your spoon again, stir it vigorously to get that voluminous froth. A froth machine would be a great help as well if you have one. And if you are planning to buy one yourself, there is a list of best milk frother in 2021.
4. Cinnamon Cappuccino Hot Coffee Recipe
I suppose when someone hears the word cappuccino, everybody will just give up. Because to make a cup of cappuccino coffee, you must have a cappuccino machine and a frothy machine. But it is okay, this hot coffee recipe will work even though you don't own an espresso machine or a frothy machine.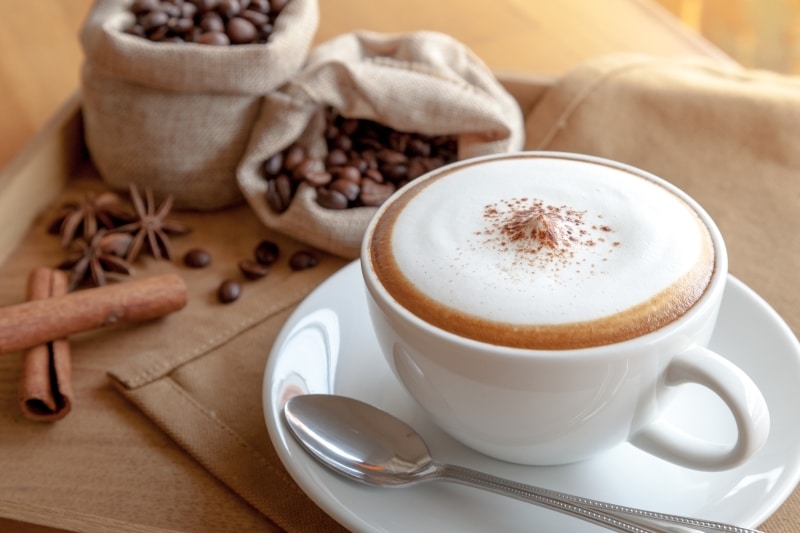 What you will need for this coffee recipe is cinnamon syrup. And you will have to get yourself 2 ounces of strong brewed coffee. Any coffee of your choice. Thirdly, you will have to find 2 ounces of milk. And finally, get yourself a tall glass jar that you can shake it off.
First of all, brew your coffee on high. You can either make your coffee on a stovetop espresso maker or any method that guarantees successful coffee at the last result. At the same time, pour your milk into the glass jar and shake it until it is frothy enough and keep in the oven for about 40-60 seconds. Then, you can start to see the foam start rising. After your coffee is ready, divide it into 2 cups and mix it with cinnamon syrup. And you can pour your milk into the coffee while scooping some of the foam on top to make it look amazing.
So, there you have it, your personal cinnamon hot coffee cappuccino. I believe this is the perfect drink that reminds you of the holiday as well as a great cup of coffee to enjoy on a cold day.
5. Mexican Spiced Hot Coffee
The next hot coffee recipe that I am going to share with you is somewhat very Mexican. And you don't have to worry about finding Mexican coffee, there are some of the best authentic Mexican coffee on the market available at all times.
For our hot coffee recipe, it will guarantee you a delicious cup of coffee just like in Mexico. For this hot coffee, you will need 2 spoons of powdered sugar, 1 spoon serving of Dutch pressed cocoa powder (regular cocoa powder would do), 1⁄4 teaspoon of ground cinnamon, 1 cup of hot coffee, ⅛ teaspoon of chili powder, and whipped cream.
Firstly, you have to mix the dry and powdery ingredients together smoothly. Next, go ahead and add your hot coffee to the cup. Finally, add some whipped cream as the finishing touch.
For this hot coffee recipe, you can play around with the ingredients to suit your personal taste.
6. Hot Mocha Float Coffee
Mocha coffee is everybody's favorite. It is a mixture of coffee and chocolate together. And it is indeed my favorite coffee as well. This hot coffee recipe, it will give off a sweet, chocolaty, milky, and caffeine drink that is going to be tasty. What you will need for this hot coffee is half a cup of sugar and cacao powder, 2 cups of milk and hot strong coffee, and 1 cup of chocolate ice cream.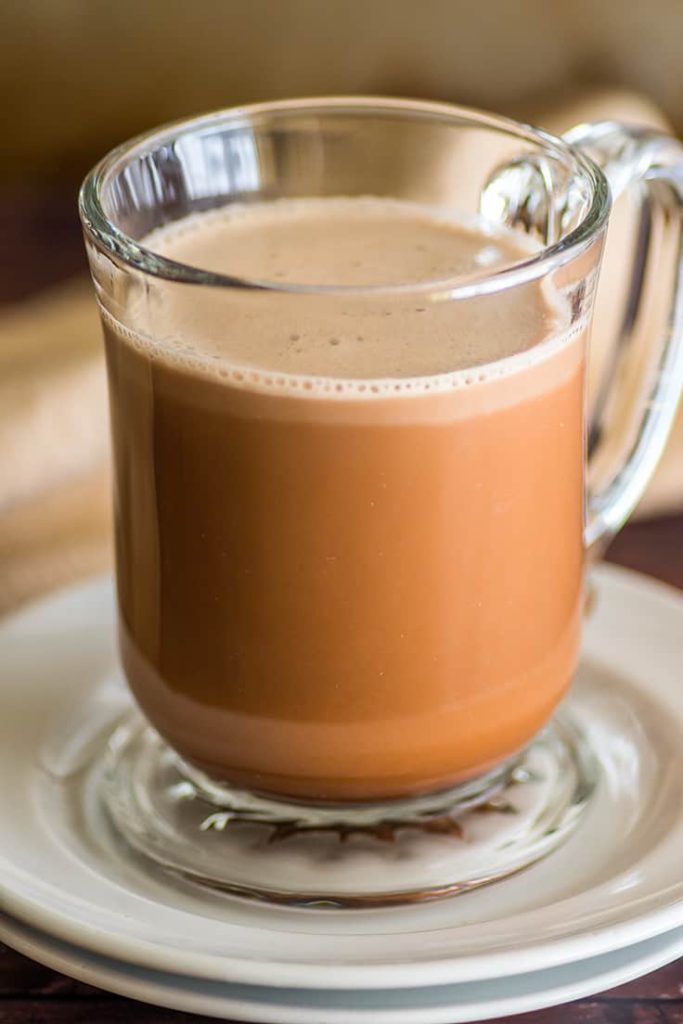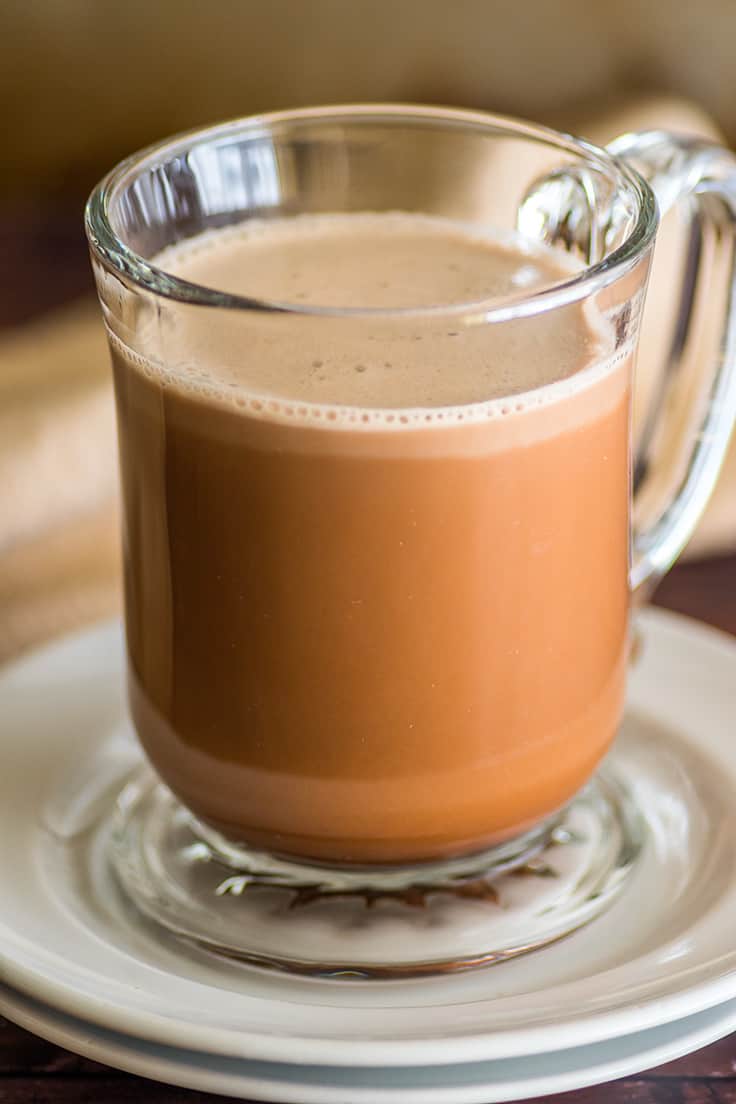 To make this delicious hot coffee, first, you would have to whisk cacao powder and sugar in a saucepan. After a session of whisking, you can add 2 cups of milk while turning on the stove to medium heat. After 10 seconds, you can remove the heat and pour your hot coffee in. Then, you can have yourself some hot mocha float coffee.
As for the milk, it is totally optional for you to choose any kind of milk that suits your preference. It is totally fine if you wanna go with almond milk, oat milk, or steamed milk. And if you want to get creative, you can also add frothed milk as well to get that bubbly coffee sensation.
7. Hot 'Instant Coffee' Recipe
For this next hot coffee recipe, I am going to show you how to make use of your instant coffee. There are countless of the best instant coffee brands out there that you can choose from. To make this beautiful and delicious cup of hot coffee, you will need three things only.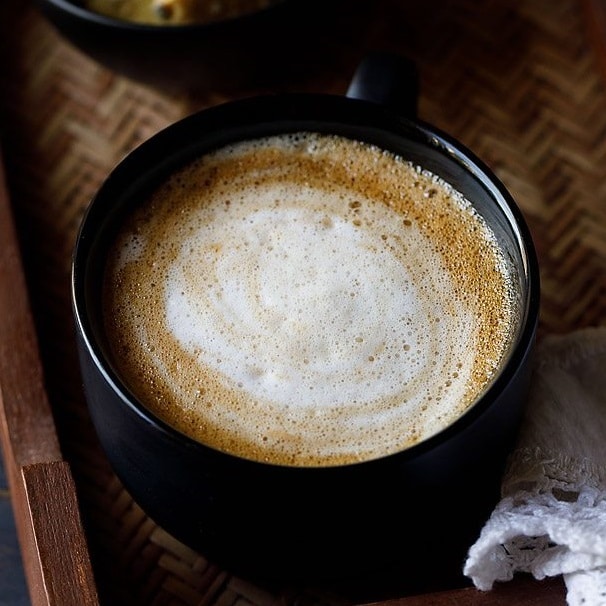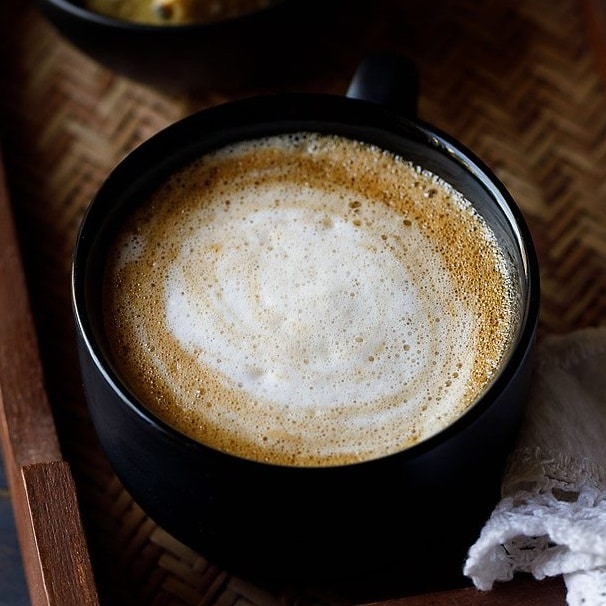 You must find the best suitable instant coffee that you like and take a 1.5 teaspoon of it. Together in a cup, pour in 1.5 tablespoons of sugar as well. Finally, you will have to find 3 tablespoons of hot boiling water.
Firstly, you have to mix the instant coffee with your sugar. If your instant coffee already has sugar in it, then you might have to forsake the recipe and go with your own guts. Secondly, after adding the two ingredients together, add 3 spoons of hot water. Thirdly, you would have to stir it for about 3-4 minutes until you see the solution getting bubbly.
Fourthly, you have to find yourself a saucepan and add milk into it. Then, you must turn the heat to medium-low heat and wait until the milk is boiled. And then, you can pour the milk into a glass jar and shake it off! Finally, you can let loose the frothy milk and unite it with the bubbly hot coffee. And there you have it, your hot instant coffee recipe.
8. Caramel Brulee Hot Coffee
I am going to finish this list off with something sweet and adorable. Caramel is not new in the coffee world. People pair this element with coffee, desserts, and other types of food. This particular recipe, it will give off a sweet, tasty, and latte-like appearance.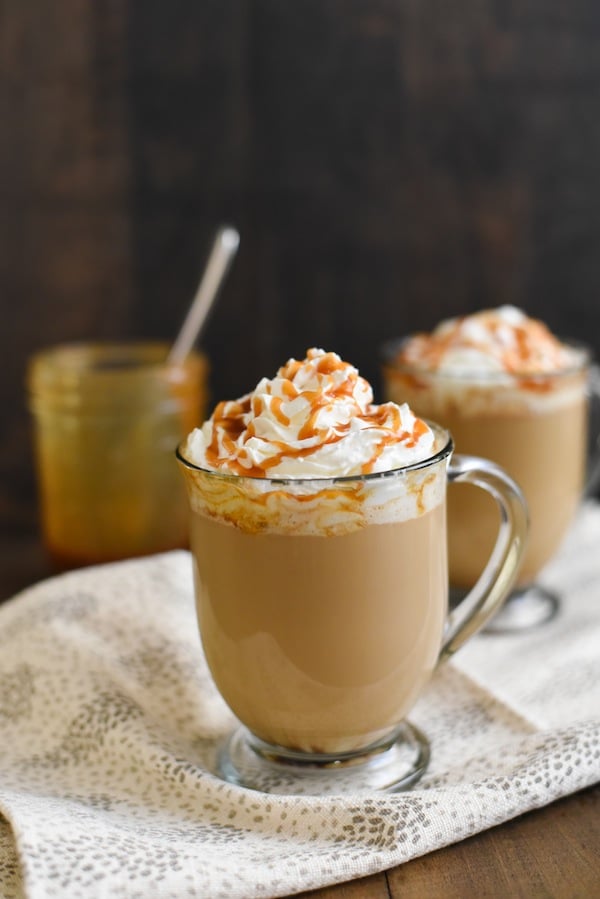 What you would need is milk, caramel sauce, hot coffee, whipped cream, and brown sugar.
First of all, you would have to cook your coffee inside a sizable saucepan. Later, you can add your caramel sauce, milk, and a sprinkle of brown sugar into the saucepan as well. Then, you can turn the heat on until it is steaming. Finally, you can pour that magic into a cup or a mug while filling the top with whipped cream and some more caramel sauce if you want.
What can I add to my hot coffee recipe?
Well, there are a few complimentary items that will go along with hot coffee. One of the many mentions, but worth mentioning again, is cinnamon powder or ground cinnamon. This element is beautiful with hot coffee. In fact, it goes along with just anyone actually.
Secondly, you can add whipped, vanilla extract, or honey on top or in your drink. It would alleviate the taste even better. It not only gives out the sweet and sugary taste to your hot coffee recipe but the smell would be angelic.
Thirdly, cream, condensed milk, and steam milk are more than welcome. These items are usually mentioned in coffee recipes because they will increase the tastiness of your coffee. But beware, if you are adding condensed milk or any other sugary elements, you might want to halt your sugar intake as well.
Conclusion
You have made it to the end of this article. Well, these are some of my tips for you to make a hot coffee. These recipes are the finest which I have chosen and applicable, hoping that you all can do it as well. Moreover, I also showed you some of my favorite methods of cooking these recipes as well. Don't worry that it is that hard because these are homemade recipes that anyone can do. Good luck and have a nice day!
Reference
Check out: HOT COFFEE RECIPE | cappuccino coffee recipe at home | tasty foods By Tasty Foods