When you think about coffee creamer, what comes immediately to your mind? What about the coffee cream recipe?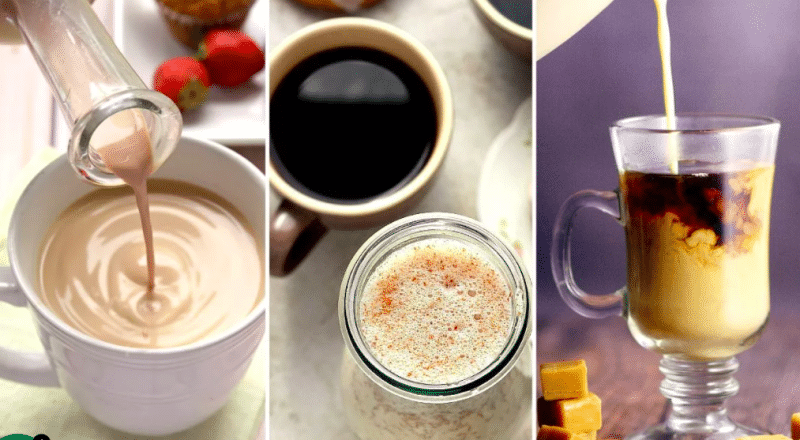 Believe it or not, coffee creamer isn't just cream with flavor added to it. It is a mixture of flavoring and spices, sweetened condensed milk, and milk OR cream. The sweetened condensed milk and milk combine to give the creamer its richness, and this is what makes it so extra special once it gets mixed into your favorite coffee. 
Coffee creamer
Coffee creamer is typically highly processed and contains a lot of sugar. It's difficult to dispute that the thing is tasty. Sweet? Yes! Creamy? Certainly! These easy-to-pour bottles are a mainstay in many fridges because of their vast choice of flavors and seasonal favorites like pumpkin spice and peppermint mocha.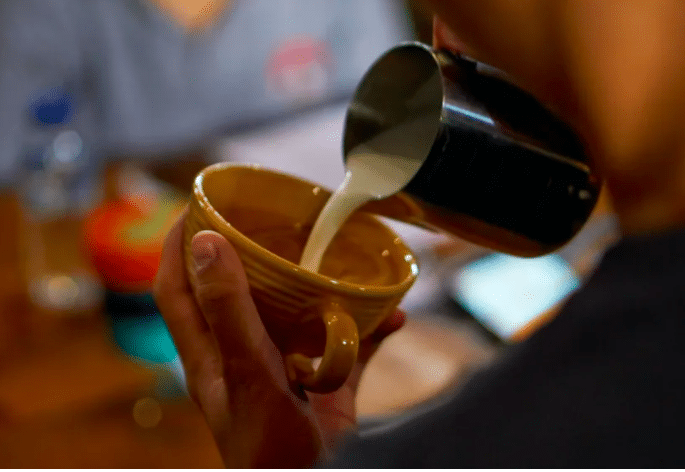 A single serving of certain popular coffee creamers can contain up to 5 grams of added sugar. More than a teaspoon of sugar is in that amount. However, there are many various types of coffee creamer, each with its own set of ingredients. Sugar-free, fat-free, powdered, or flavored versions are available. That is entirely up to you; after all, you are the one who chooses the ingredients. Because natural and healthful flavorings may readily be added to coffee creamer, the "unhealthiest" substances are usually found in the base.
Why Homemade Coffee Creamer?
Homemade Coffee Creamers is a low-cost, high-quality way to get your gourmet coffee fix. Get to choose from a wide range of delicious, traditional, and indulgent flavor combinations. It is a cost-effective method to enjoy excellent coffee on a budget. It's also fantastic since you know exactly what went into it; there are no unpleasant surprises. Besides, you can make healthy recipes for coffee for yourself as well. You will find it surprisingly simple to make your own creamer.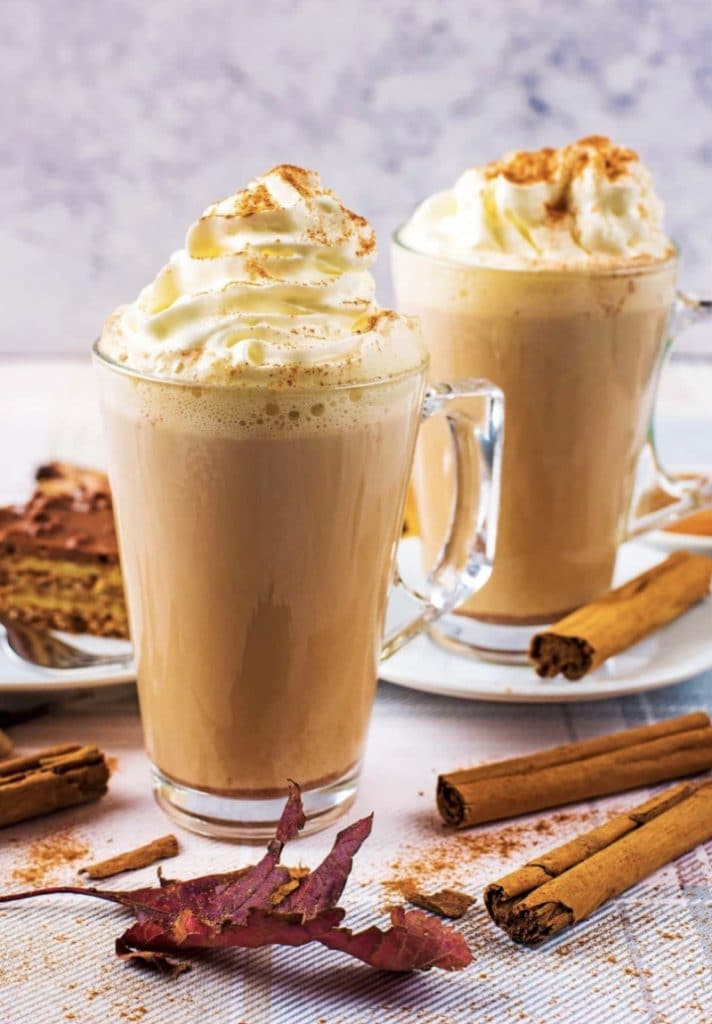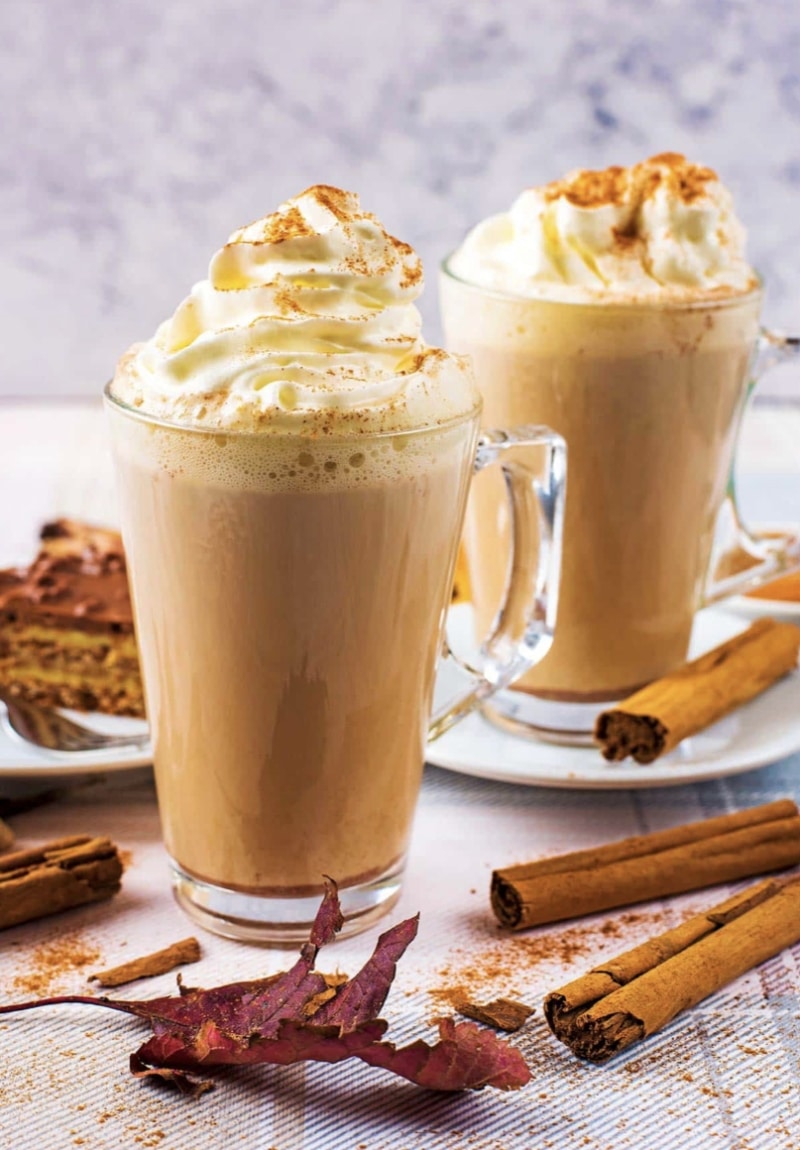 Furthermore, what was once a wonderful sweet concoction is a few simple components for coffee enjoyment. Homemade coffee creamers will stay in the refrigerator for as long as your milk, cream, or half-and-half hasn't expired. Also, if you bring it to a boil while creating it, you'll wind up with a chunky creamer because the boiling causes it to separate.
So, YES, as a coffee drinker you can continue to drink your favorite flavored coffee while maintaining your healthy lifestyle. It's far easier than it appears to make coffee creamer at home. Let me show you the best homemade coffee creamer recipes!
Homemade French Vanilla Coffee Creamer
What could be more iconic than French Vanilla? The flavor we believe everyone can easily satisfy and French Vanilla Coffee Creamer can prove that. Whether you drink coffee daily or otherwise, you'll appreciate adding this rich flavor of French vanilla creamer to your cup of joe.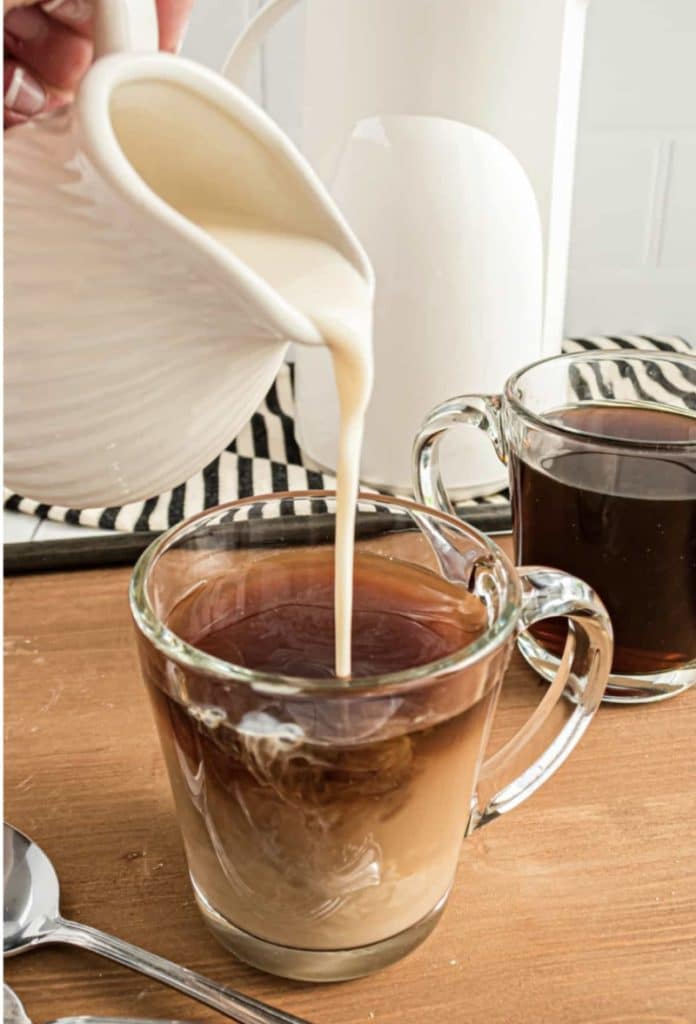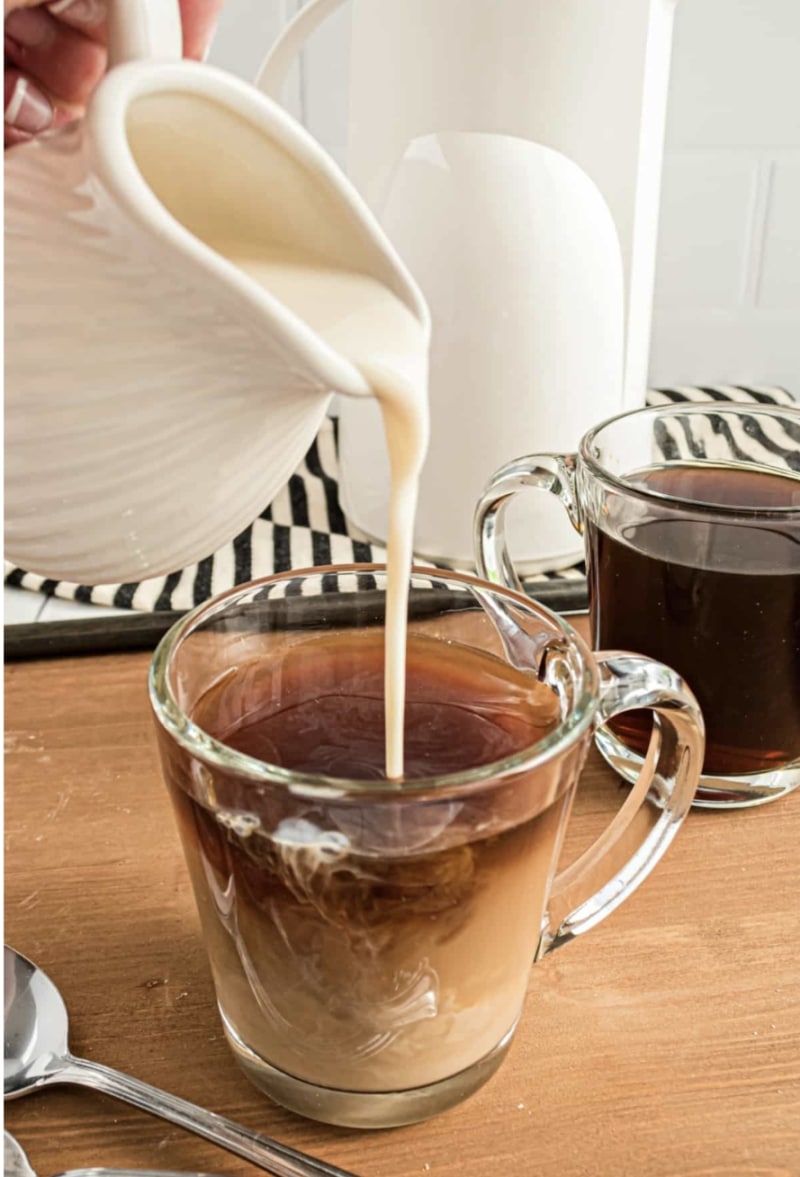 This is so simple to prepare that you'll wonder how you ever lived without this french vanilla test.
The rich and creamy profile in this cup gets you along with a bit of fragrant sweetness. It's as easy as whipping vanilla beans together with sweetened condensed milk, vanilla essence, milk or cream, and a french vanilla pod to make your own french vanilla coffee creamer. 
The flavor of the milk, once it has been infused with vanilla, is unrivaled by store-bought vanilla. We can use it in more than just coffee; it's great in "grown" lattes and hot chocolates, milkshakes, and so much more! It's incredibly easy to make your own French Vanilla Creamer. It only takes three ingredients, and it's ready in minutes. Plus, it's FAT-FREE!
Here are notes about the ingredient:
1 3/4 cup milk, of your choice which you can utilize whatever you like. Use skim milk to keep it fat-free, or whole milk or heavy whipping cream to make it creamier!
1 can sweetened condensed milk: Sweetened condensed milk is the key component, and you can use any type, including sugar-free and also homemade condensed milk.
1 vanilla pod, halves and seeds scraped
2 teaspoons vanilla extract: Gives the creamer just the appropriate amount of rich flavor for this vanilla flavor!
Here are the guidelines for making it:
In a medium saucepan over medium low heat, whisk together the condensed milk, milk, vanilla pod, and seeds.
When the mixture begins to simmer, remove the pan from the heat and stir in the vanilla extract.
Allow it to cool completely before covering and keeping in the refrigerator for 6-7 days in an airtight container or jar.
Here are some Helpful Suggestions for you:
You can make fat-free French Vanilla Creamer and healthy dishes by mixing fat-free sweetened condensed milk with fat-free milk or different flavors of fat-free milk.
Homemade Cinnamon Coffee Creamer
If you like creamer in your coffee, you'll enjoy how simple it is to create this Cinnamon Coffee Creamer at home! You'll enjoy this coffee creamer if you're addicted to cinnamon rolls and crave them as much as I do. This one is delightfully sweetened and flavored with cinnamon, much like the pumpkin version. It will elevate your ordinary cup of coffee to greater levels.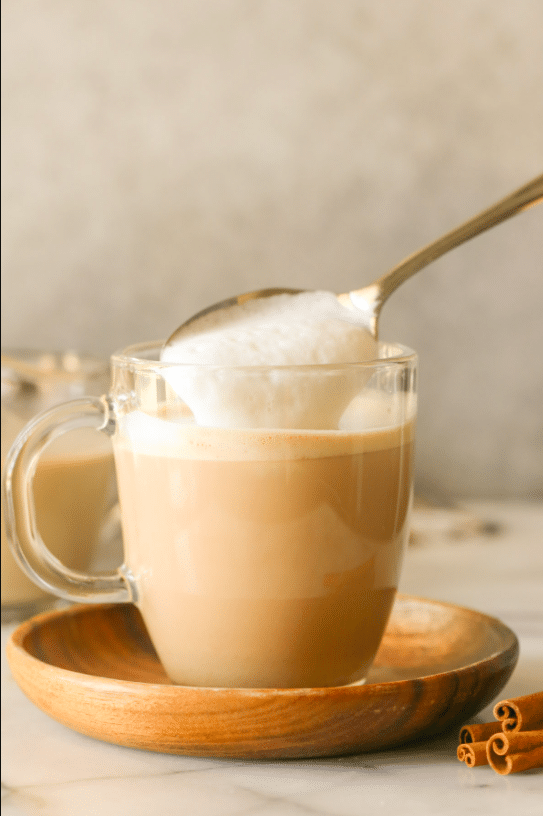 Here are notes about the ingredient:
1 ½ cup milk,
2 tsp cinnamon,
1 tbsp light brown sugar, packed,
2 tsp vanilla extract, 1 tsp butter extract,
1 can (14oz) sweetened milk.
Here are the guidelines for making it:
In a small saucepan over medium heat, add milk, cinnamon, and brown sugar. Continually whisk until the sugar has dissolved. Combine the extracts and sweetened milk in a mixing bowl. Next, take the pot from the heat and pour the contents into a large quart mason jar. Place in the refrigerator until ready to serve. Before using, give it a good shake.
Homemade Irish Cream Coffee Creamer 
Don't buy the expensive store-bought creamer! This Irish Coffee Creamer will elevate your coffee to greater levels. It gives a quick taste to hot or iced coffee and is produced with simple ingredients.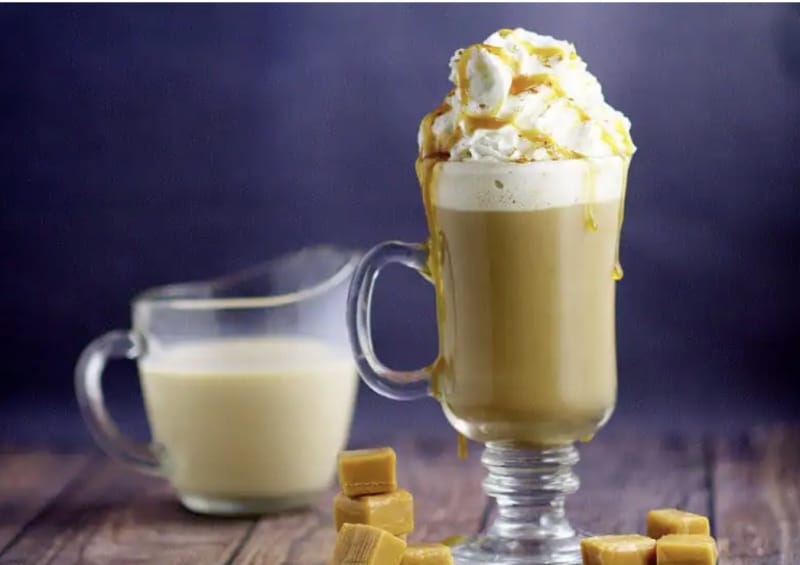 Here are notes about the ingredient:
1 ½ cups half-and-half or cream
1 ½ cups milk
½ cup sugar
1 teaspoon vanilla extract
½ teaspoon almond extract
1 tablespoon cocoa powder
1 teaspoon instant coffee granules
Here are the guidelines for making it:
In a large mixing bowl, combine cocoa powder and coffee granules.
Heat milk and half-and-half in a medium saucepan until steaming.
Stir the sugar into the milk mixture. Bring the mixture back to a steamy but not boiling state. Remove the pan from the heat after the mixture is heated. Combine the vanilla and almond extracts in a mixing bowl.
Pour the hot liquid into the cocoa powder-coated basin. To combine the ingredients, whisk them together. Place in a jar with a cover. Store in the refrigerator and give it a good shake before using.
Here are some Helpful Suggestions for you:
For fat-free coffee creamer, use fat free condensed milk and skim milk instead of full fat versions.
On the other hand, for a creamy variation, replace the milk with heavy cream (or half-and-half).
To find out how long your coffee creamer will last, look at the expiration date on your milk. The longer your homemade creamer lasts in the fridge, the fresher the milk is. Before putting the creamer in your coffee, give it a good shake. As the components cool, they will naturally separate. That'll be taken care of with a good shake! (Plus, it's entertaining.)
Homemade Chocolate Marshmallow Coffee Creamer 
With the taste of gooey, sticky, sweet marshmallows, this is a delicious way to spice up your morning coffee. In just 10 minutes, you'll have a fantastic coffee! When you can't get to the shop, homemade coffee creamer will save the day! The flavor of this Chocolate Marshmallow Creamer for coffee is similar to hot chocolate. It is best for a sweet start to your morning and mixes it into your coffee.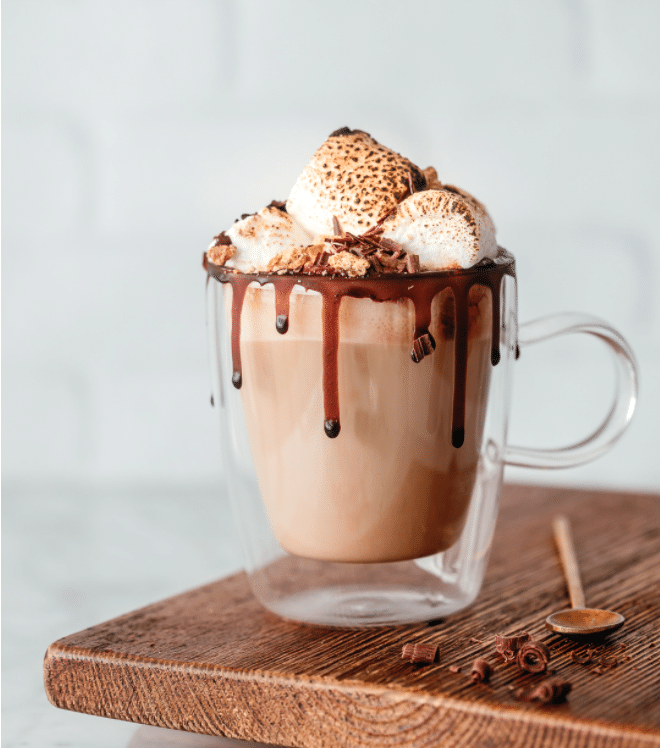 This recipe requires four simple ingredients:
1 can Sweetened Condensed Milk: Add homemade condensed milk. This convenient canned milk has both cream and sugar.
½ Marshmallow creme: a dollop of marshmallow creme Pick up a container of this item (commonly known as "fluff") and you'll be all set to make chocolate fudge!
1 ½ Milk Chocolate: whether whole, nonfat milk, or nondairy, will suffice. a glass of milk we used skim milk for this.
¼ Chocolate Syrup. In chocolate marshmallow coffee creamer, a bottle of your favorite ice cream syrup is ideal or you can try using chocolate raspberry as well.
Here are the guidelines for making it:
Combine the four ingredients in a small saucepan. Stir constantly over low heat until the mixture is smooth and blended (about 3-5 minutes).
Refrigerate in a pint-sized mason jar with a cover until ready to use.
Before putting it into coffee, give it a good shake.
Use the date on the milk you used for this recipe to determine your "use by" date.
Here are some Helpful Suggestions for you:
On low heat, combine the ingredients. The heated phase melts the marshmallow fluff and aids in the mixing process. It's not a good idea to bring it to a boil.
Constantly stir. Continue to carefully swirl the mixture while it is heating until it is smooth.Refrigerate any leftovers. You can keep it in a lidded mason jar.
Before adding to coffee, give it a good shake. As the creamer settles, the ingredients will naturally separate. Give them a good shake to recombine before putting them in your coffee. If The Chocolate Marshmallow Coffee Creamer is a little too sweet for your taste. Add a bit at a time to your coffee until you get the creamy smoothness you want!
Add small marshmallows to the mix. A handful of marshmallows in your coffee with creamer makes it even more enjoyable to drink.
Dairy free Pumpkin Spice Homemade Coffee Creamer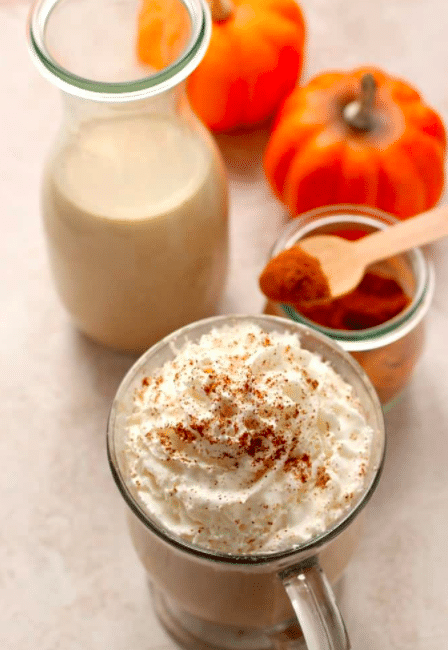 With this Homemade Pumpkin Creamer coffee, you can start your day off beautifully with incredible coffee taste. It's time to put an end to your pumpkin addiction deliciously and cost-effectively! If you enjoy fall coffeehouse drinks, you must make this simple homemade Pumpkin Coffee Creamer!
You can manufacture your flavor for your drinking coffee in minutes with a few easy-to-find ingredients. It completely meets my demands for a seasonal coffee delight, at a fraction of the cost and in less time than a Starbucks run, thanks to the addition of real pumpkin and fall spices.
If you like pumpkin spice lattes, you'll like to try this coffee creamer delicious recipe right away! The cream is the obvious base for pumpkin spice coffee creamer. For the finest flavor and texture, use heavy cream, but half-and-half or whole milk will suffice. Use coconut milk, cashew milk, or almond milk as a nonfat substitute. 
Here are notes about the ingredient:
1 and 1/2 cups heavy cream, half-and-half, or whole milk*
2 Tablespoons pumpkin puree
2 Tablespoons pure maple syrup
1/2 – 1 teaspoon* pumpkin pie spice.
1 – 2 cinnamon sticks
Here are the guidelines for making it:
Combine half a cup of heavy cream, cinnamon, allspice, and pumpkin in a mixing bowl: In a pot, cook this mixture on low for 15-20 minutes, whisking occasionally. This is important for the spices to dissolve into the cream and not leave a gritty residue in the coffee.Remove the pan from the heat and set it aside to cool completely. Combine the remaining heavy cream and sweetened condensed milk in a large mixing bowl.
Fill a large mason jar halfway with the chilled mixture and keep it in the fridge until ready to use. Give the mason jar a good shake when you're ready to use it in your coffee to recombine the separated cream and spices.
Here are some Helpful Suggestions for you :
Pumpkin Coffee Creamer is delicious in the hot cup or iced coffee. Don't forget to add whipped cream and cinnamon to your mug of pumpkin spice coffee!
Rolo Homemade Coffee Creamer
Are you on the lookout for a fantastic cream to put on your cup of coffee? Now you have it. To make a delightful coffee treat, combine the chocolate and caramel sweetness of Rolos with homemade coffee creamer. This recipe, which combines the chocolate and caramel flavors of a Rolo candy, will remind drinkers of the snack.
Moreover, this recipe for a Rolo-flavored coffee creamer will satisfy anyone who enjoys Rolo caramel candies and flavored coffees. This recipe, which combines the chocolate and caramel flavors of a Rolo candy, will remind drinkers of the candy.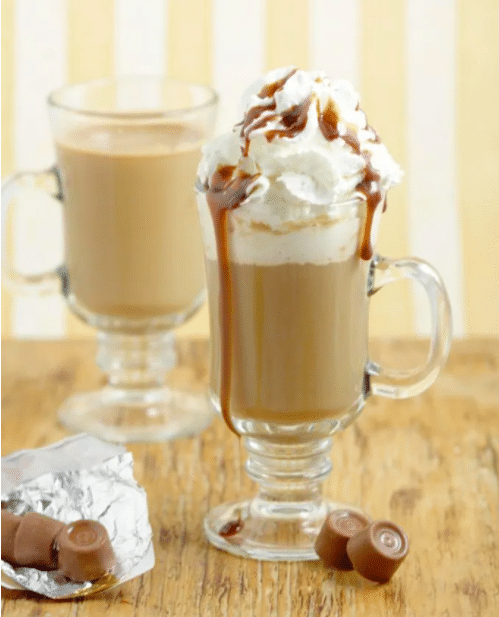 Here are notes about the ingredient:
2 cups heavy cream
1 cup sweetened condensed milk
2 tablespoons chocolate syrup
2 tablespoons caramel syrup
Here are the guidelines for making it:
Combine the heavy cream, chocolate syrup, and caramel syrup in a small saucepan. Remove from the pan and mix in your own sweetened condensed milk after warming over low heat.
Allow the mixture to cool before adding to coffee as desired.
To completely combine the tastes, stir the creamer before adding it to the coffee.
Caramel Macchiato Coffee Creamer
Are you addicted to coffee but don't want to pay extra for creamer? If that's the case, this information is for you. It's easier than you think to make your homemade coffee creamer! Plus, you'll be able to interpret every ingredient!
It's ridiculously simple to make your creamer. Milk, half-and-half, caramel (homemade or store-bought), and almond extract are all you'll need. In a big measuring cup, combine all of the ingredients, and voila, you have homemade coffee creamer.
Aside from that, homemade caramel and almond extract are swirled together to make a delicious coffee creamer in minutes.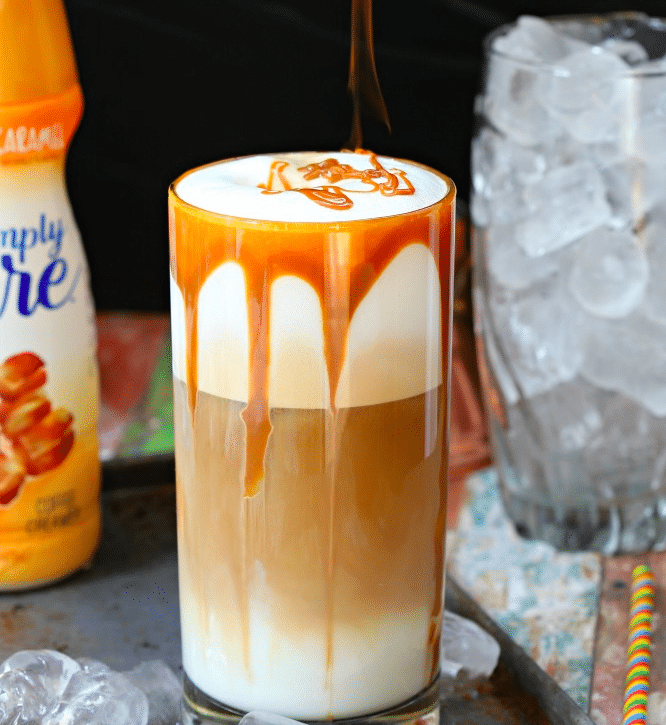 Here are some further details on the ingredient:
1 ½ cup milk
1 tsp espresso powder
14oz sweetened condensed milk
⅓ cup caramel sauce
2 tsp vanilla extract
Here are the guidelines for making it:
Combine 1 ½ cup of milk and the espresso powder in a quart-size mason jar. 30 seconds in the microwave
Heat for another 30 seconds after whisking smooth. Combine the remaining milk, sweetened condensed milk, caramel sauce, and vanilla extract in a mixing bowl.
Screw the lid on the mason jar and shake it vigorously until everything is incorporated. Refrigerate any leftover cream.
Here are some Helpful Suggestions for you:
To reduce fat, use low-fat milk and sugar-free sweetened condensed milk. Use coconut milk, cashew milk, or almond milk as a dairy-free version substitute. Check the date on your milk to see how long it will last.
Conclusion
Finally, being a homemade creamer, it provides you with tons of benefits. Firstly, It's better for your health. You can customize a non-fat cream for yourself. Avoid a coffee creamer bad for your health as well. Secondly, it is better for your wallet. It's less expensive to make than purchasing from the store.
Moreover, if you want to make your own homemade creamer recipe with different flavors, you can try adding more flavor options such as Hazelnut extract, Peppermint extract, Vanilla extract, or any different flavor that you like.
Lastly, It's better for the environment. Making coffee cream at home ensures that you have control over what happens to those grounds. To avoid waste, you can compost your grounds at home or reuse them in facial/body scrubs or as fertilizer for your plants and garden.
Reference:
Here's: 3 Homemade Coffee Creamers (Bailey's, French Vanilla, and Pumpkin Spice) By Bigger Bolder Baking