Well, no offense but there are many other wonderful brands besides Starbucks. It is true. Young people are so obsessed by Starbuck Frappuccino, but the world of coffee is a world of possibilities. And one of those possibilities that you can try in the future or now is a brand called Dutch Bros.
If you are not familiar with Dutch Bros., you are not alone. Dutch Bros is a coffee shop that is based in Oregon. It was first started in 1992 and now is expanded over the west coast of the United States. Dutch Bros became so popular because it is so different from other places. It is very punky, colorful, amusing, and unique. This atmosphere separates Dutch Bros from other places that you can find in the US. But, most importantly, non-coffee drinkers can also have fun at Dutch Bros.
If you happen to come across Dutch Bros, this article will be your favorite. Today, we are suggesting some of the must-try menus on Dutch Bros. These drinks will change your taste towards coffee and beverages. We picked the best dutch bros coffee that everybody has been talking about. Buckle up and let's go!
1. Golden Eagle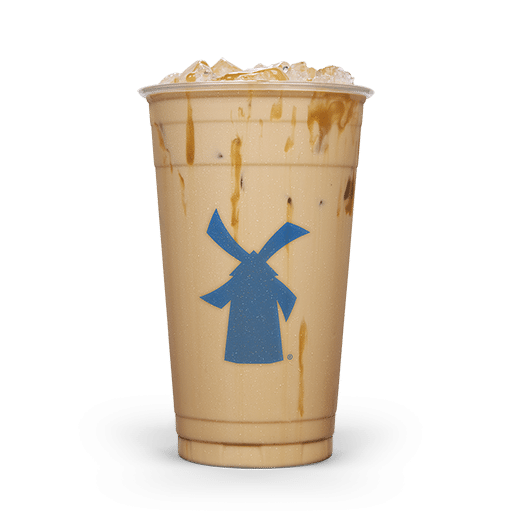 For the first drink, I am going to suggest a normal coffee drink. Nothing could ever go wrong with coffee right. One of the most famous Dutch Bros drinks is Golden Eagle. It is actually iced coffee. But what makes it so different and delicious is the caramel drizzle on top of the coffee.
It is made of vanilla, caramel, coffee, milk, and the magic caramel drizzle for the finishing touch. If you do not like milk, you can order Golden Eagle Breve which replaces milk with half-and-half. This recipe will skyrocket your taste bud to the moon.
You can have the Golden Eagle in either hot or cold. It is up to you. Finally, if you are a person who likes some sweet mixture of vanilla and caramel, this would be a great start for you. Finally, you can ask for whipped cream, if you would like.
2. The Annihilator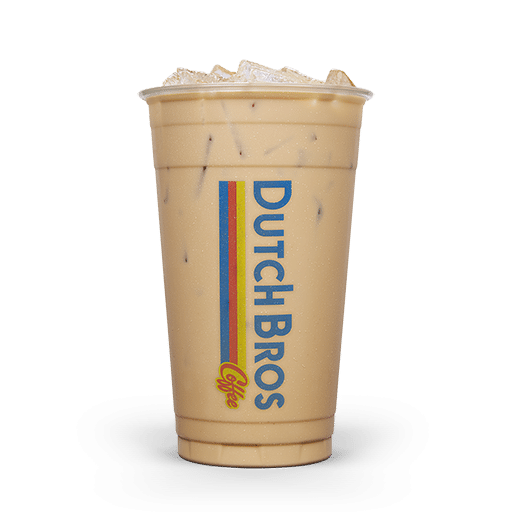 In Dutch Bros, there are varieties of Annihilators that you can order. But first of all, there is this classic Annihilator. It is a magical cup of coffee with a combination of marshmallows, cold foam, and iced coffee. The coffee that is being added is soft and light. But the star ingredients that really bring out this menu are the chocolate macadamia nut flavors. It does give a little bit of something to the overall taste.
Secondly, you can get creative with the Annihilator at Dutch Bros. Like I said, there are varieties of Annihilators in this coffee shop. There is a Half Kicker Half Annihilator that got famous on Tik Tok. But the fame is true. People love this drink because it is a combo between the Kicker and the Annihilator. The kicker is an oat milk latte that has two shots of balanced espresso in it. And it is being mixed with the Annihilator which is an iced coffee based on roasted espresso. Thus, created the Half Kick Half Annihilator. People love it because it is smooth and complementary to each other. Due to the soft touch of oat milk, it goes so well with espresso.
3. Dino Egg Rebel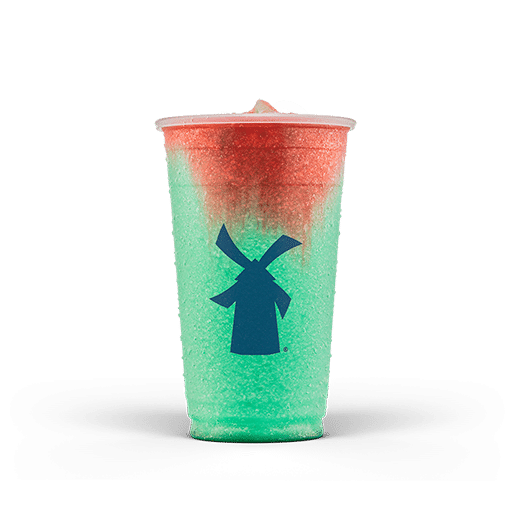 Even the name is out of this world, right? Dutch Bros never failed to be creative and different for instance, such as this one. Dino Egg Rebel is a power drink that you need during a hot day after school or work. It is a powerful drink with a green color on the outside.
The taste can be summarized into a combo between Blue raspberry and strawberry rebel with a hint of white chocolate and almond in it. This is such a refreshment once you get this frozen/blended drink. The green color just shines through the blue Dutch Bros logo that makes you want to gulp down faster and faster.
4. Galaxy Fish Rebel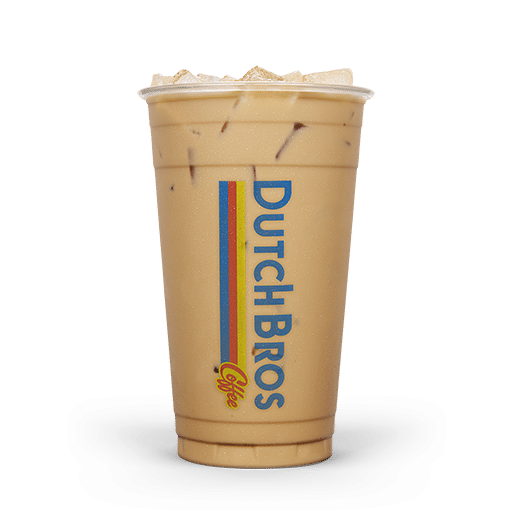 Well, isn't the name of this drink creative? When I first read the menu, I thought I was about to taste some space or autonomous drink that is out of this world. Just as I expected it would be. Galaxy Fish Rebel is a rebel energy drink with a bunch of flavors inside of it.
It contains most of the topical fruit such as passionfruit and lime mixed with ripe and juicy strawberries. But the twist is that it contains caffeine as well. Dutch Bros never failed to surprise you.
The final appearance of Galaxy Fish Rebel is a pink and orange look with whipped cream on top. You can ask for it to be served in ice or blended. Moreover, if you are feeling rebellious and adventurous, it is advised for you to add milk, specifically coconut milk. The addition will level up the drink by activating the overall drink to be creamier.
5. Snickers Mocha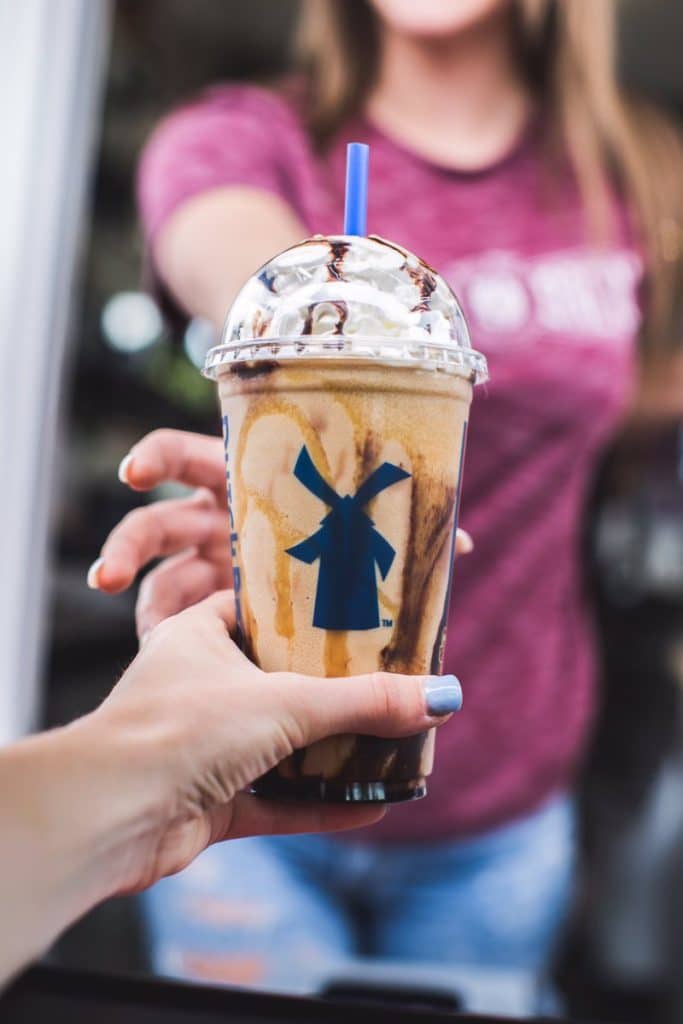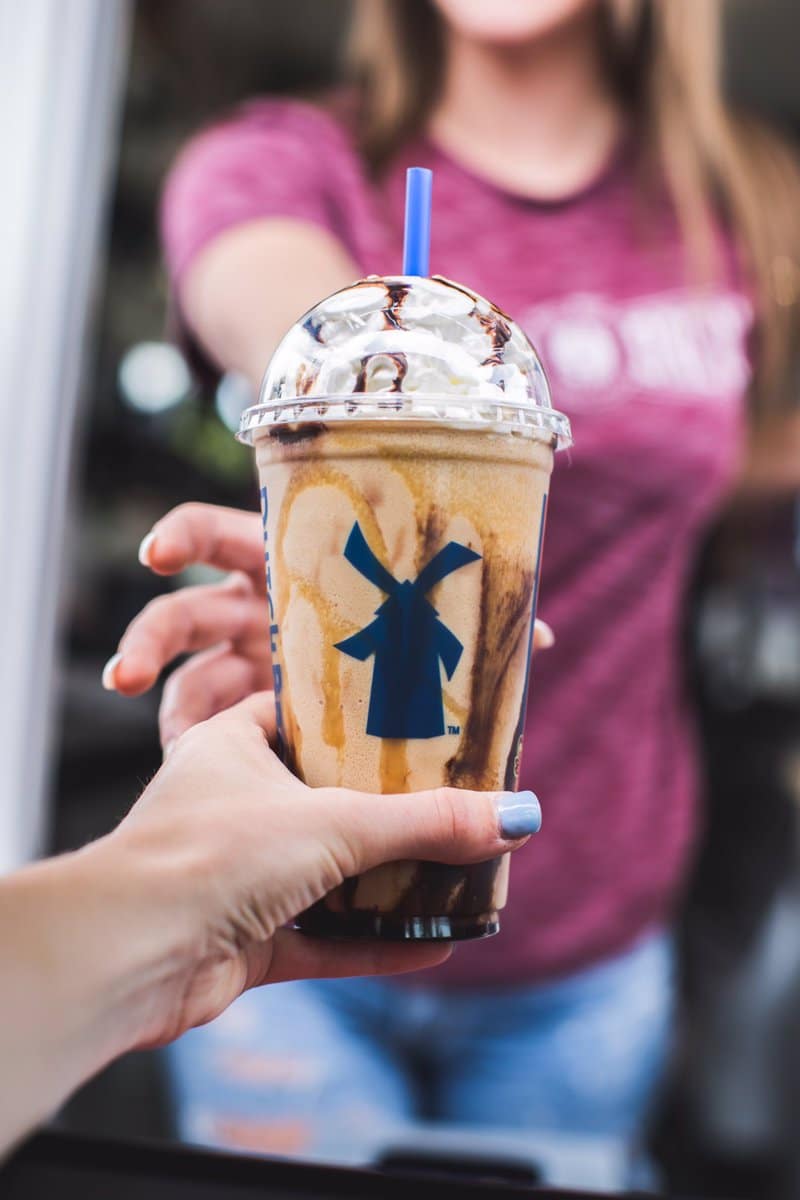 Snicker chocolates are such classics. They are everyone's childhood and adulthood. In Dutch Bros they make the perfect combination with equal ratios of snickers and mocha. None of the elements will overpower one another. Instead, all of the flavors balance each other and the only thing that comes out is tastiness.
Similar to snicker chocolate, this drink contains hazelnut, caramel, and dark chocolate mocha sauce. However, this caffeine drink coffee also incorporates espresso and steamed milk. It is amazing to see how the Dutch Bros mix them all together and produce such a blended and rich drink. The ingredients compliment each other. And you can find other coffee shops that serve the same title but not with the same taste.
6. Horchata Chai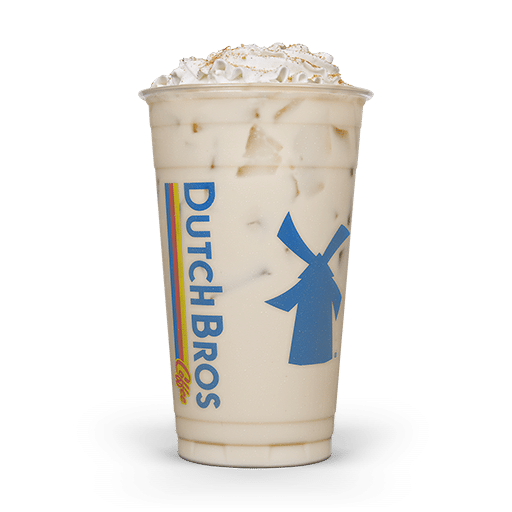 Well, whenever you hear the word Chai, your mind would often wander to the non-coffee drinkers. Actually, this drink will change that particular perspective. Horchata Chai is made of cinnamon syrup, chocolate sauces, milk, and the secret menu is Oregon Chai. It also includes cinnamon syrup as a recipe for this cup of Chai as well.
Having this drink on a hot summer day will still give you the energy drinks that you need to refresh yourself. But these species will bring the drink to another level. It is non-caffeine but I believe you are about to taste the best Chai there is.
If you want to incorporate some coffee into it, you are free to order a double shot or an espresso shot to level up your drink. This will turn heads towards your Dutch Bros drink.
7. Raspberry Truffle Mocha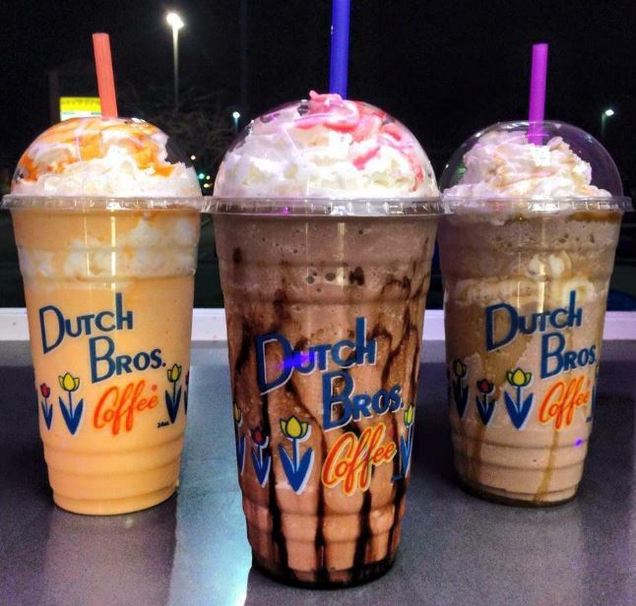 We were just talking about Chai earlier, right? We were discussing if it is not one of the coffee drinks as many would assume. But you can order caffeine to be added to it. However, let me introduce you to another drink that seems to be graduating from Horchata Chai. The Raspberry Truffle Mocha has a hint of coffee in it but it is being subdued by other fruity elements.
The ingredients being put into this sweet and flavorful drink are raspberry syrup, English toffee syrup, white chocolate syrup, and finally the mocha. But in this special recipe, the Dutch Bros refer to the mocha element as English Toffee milk. It is not exactly mocha but it is complementary. As a result, it produces a smooth delicious drink.
8. Palm Beach Lemonade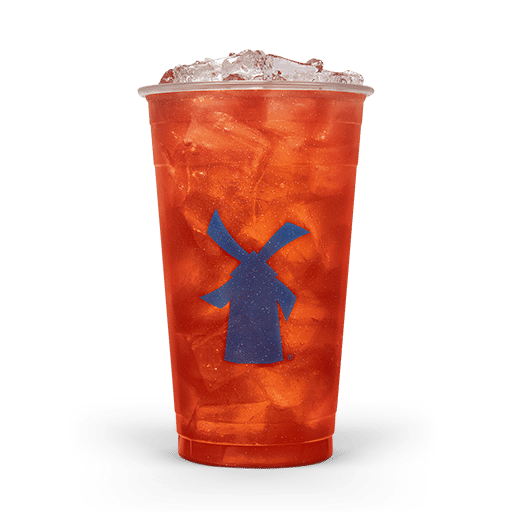 Allow me to introduce you to another Dutch Bros drink that will reward your taste buds. This specific beverage is completely unique in color and flavor. And for non-coffee drinkers out there you can still get these drinks at Dutch Bros at any time especially on a sunny occasion.
The Palm Beach Lemonade is extremely bright red. The redness shines through the clear cup of Dutch Bros and its logo. The pomegranate, lemonade, and peach syrups really bring out the sugar flavor that everyone needs on a hot day. With Rebel at the bottom of the glass and lemonade on top, one sip is able to take you to the sky.
9. Dutch Canyon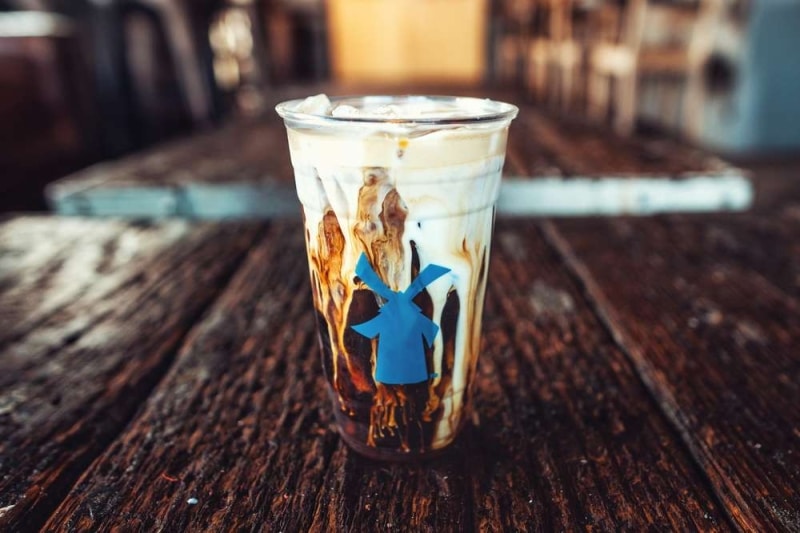 Inside this beautiful cup of blue logo windmill, the Dutch Canyon will captivate your heart with its nut flavor. This is a cup that is basically full of joy and chocolate. The Dutch Canyon is a richer and nuttier version of the White Coffee Cookie. It is made of white chocolate sauce and the rich flavor of macadamia syrup. Of course, the finished recipe would be dark chocolate sauce.
Perhaps, the dark chocolate is what makes it so special and rich. The final look is gorgeous. You can see the chocolate macadamia syrup flowing through the transparent glass with the blue Dutch Bros logo on the outside.
10. Aquaberry Rebel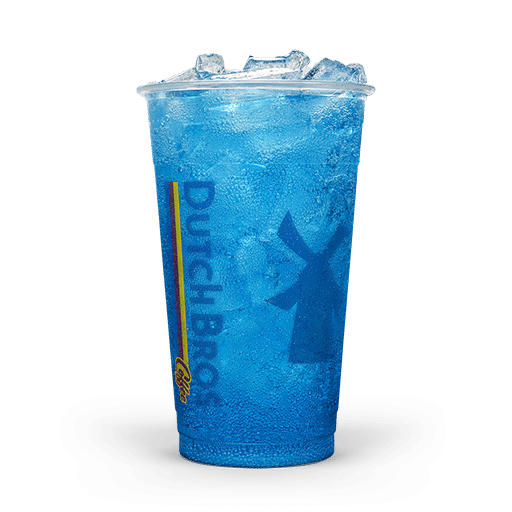 I am going to finish off this list with another unexpected drink from Dutch Bros. Aquaberry Rebel is a cup of coffee but fruity. When was the last time you got a cup of fruit mixture but the barista tells you that it has coffee in it?
Aquaberry Rebel is made of watermelon, kiwi, blue raspberry, and strawberry. All of these ingredients give a sweet and perfect color of blended blue and green.
This drink contains a full range of flavors. It seems like you are putting rainbows into your mouth and it is going on an emotional ride to your stomach. You can feel the delightfulness of this drink of sour and sweet. But at the end of the day, it is still a caffeine drink. Finally, you can either order it as iced or frozen. Bonus: the frozen version will come with whipped cream!
Conclusion
Well, what do you think about Dutch Bros? Personally, by the time I suggested these famous menus to you, I wanted to try them myself as well. I think this is a great twist and creativity for the coffee industry, don't you think so? I felt like instead of having regular coffee or chocolate milk mixed with our coffee, why don't we introduce some new ingredients and be experimental with it?
The best drinks that Dutch Bros usually get sensational are the craziest ones but delicious! Those rebels are not just eye-catching but also tasty. They are colorful, creative, flavorful, and will definitely give joy to your taste buds. Last but not least, at Dutch Bros you can choose to have a vegan coffee menu!
After you read this article, don't forget to pay Dutch Bros some visit and try out some of the menu that we suggested above. Don't forget to share it with your friends on socials as well. 
Reference
Check out: MY FAVORITE DRINKS AT DUTCH BROS By Natalie Nino