San Antonio, is a place that many people consider to be a unique city, with many beautiful and attractive destinations to visit and activities to do, particularly in downtown San Antonio. Apart from that, San Antonio's coffee scene is becoming increasingly popular and growing day by day. Every year during the San Antonio Coffee Festival, a large number of coffee lovers visit the grounds to taste fresh and locally roasted beans to brew coffee, so exploring cozy coffee shops is surely one of the greatest things to do in San Antonio. Believe me when I say that driving miles and miles to get those specialty drink is well worth it since you not only receive a cup of tasty drink, but you can also take photos in the shops to upload on Instagram owing to the attractive, vintage and gorgeous decoration. So, whether you are looking for a bite to eat or a drink in the morning, afternoon, or evening, there are a number of the best local coffee shops that you can go to. These coffee shops provide a wide range of food and drinks and every customer that visits those leaves positive feedback. So, without further ado, here are the Best coffee shops in San Antonio, Texas.
1. What's Brewing Coffee Roasters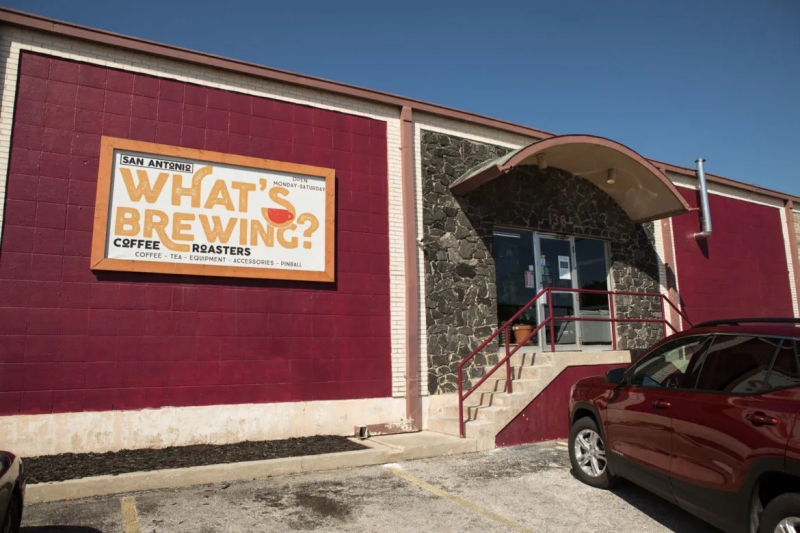 Founded in 1981 by Roger Chbeir, the central San Antonio roastery is currently run by his two sons, Sami and Tony. They have managed to maintain their tradition of roasting green coffee beans to guarantee that every cup they serve meets the expectations of its consumers. The drinks range from light to darkly roasted blends and each cup is crafted by a skilled barista with extensive knowledge and experience in the field. When you enter the shop, you will immediately smell the aroma of freshly roasted coffee. You will see pinball machines that you may play with while enjoying your coffee. Their chocolate mint cold brew is also the best drink to go for. It is open from Monday through Saturday from 9 am to 4 pm and closed on Sunday.
Address: 138 West Rhapsody Drive, San Antonio, TX 78216
Phone: 210-308-8882
2. Local Coffee Founders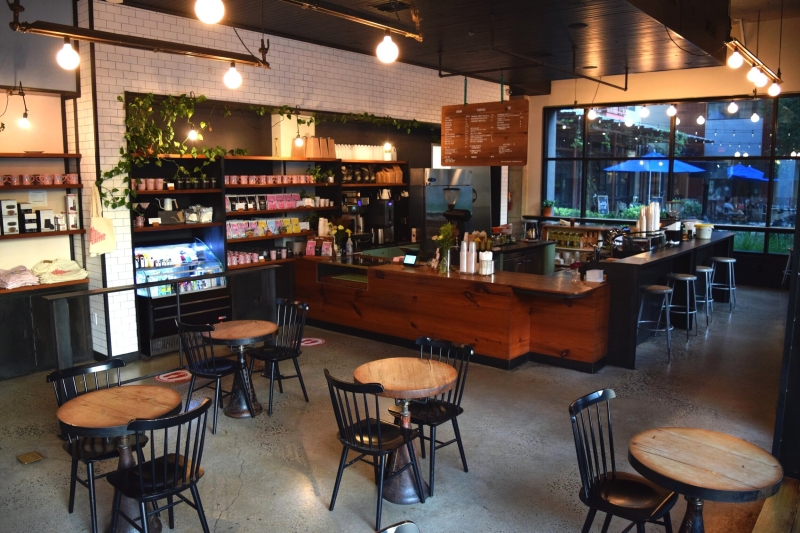 Local coffee, the home of specialty drinks, began operations in 2009 and has grown into a roasting company with a large retail presence. Although the owners, Robby and Neesha, sold the company in February of 2020, they managed to keep control of a Pearl location with the same name but added a new word "founders". The reason for this is that they want to emphasize that it is San Antonio's original Local Coffee shop. Currently, they provide a range of drinks and foods, some of which are sourced locally and others which are prepared in-house. It is open from 6:30 am to 8 pm Monday through Friday, and from 7 am to 8 pm on Saturday and Sunday.
Address: 302 Pearl Parkway, San Antonio, TX 78215
Phone: 210-534-1004
3. Commonwealth Coffeehouse & Bakery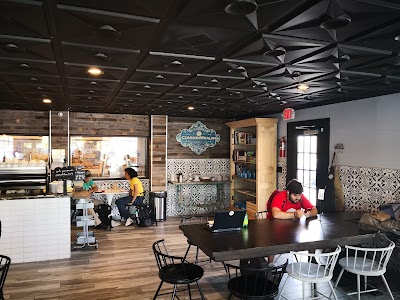 In January of 2015, Commonwealth Coffeehouse & Bakery opened its doors. Right here, you will be able to experience French artisans making pastries and bread with their own grown ingredients from their gardens and local farmers. You can also enjoy a variety of beverages in addition to their excellent French meals and pastries. It started from pour-overs to drip coffee and do not forget to try their specialty coffee as well. Serving breakfast and lunch, this neighborhood coffee shop opens from Monday through Friday from 7 am to 6 pm, and on Saturday from 8 am to 4 pm. Apart from this site, you may also visit the other three branches including Hemisfair Blvd, West Evergreen St, and E Pecan St locations. Only the Hemisfair brand is open until Sunday.
Address: 118 Davis Ct, San Antonio, TX 78209
Phone: 210-560-2955
4. Estate coffee company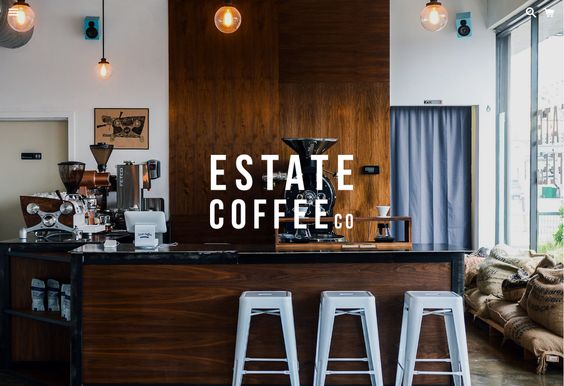 Estate Coffee Company is one of the most unique espresso cafés with contemporary decoration that lets in plenty of natural light during the day. It is a 1,200-square-foot restaurant with coffee roasting in the front and center. As a result, if you go there, you can sit around the roaster and experience up close coffee roasting by the owner. They are open every day, so if you are unable to visit during the week, you may do so on the weekend. Coffee old-fashioned, honey lavender latte, vanilla latte, cold brew shandy, and a variety of other drinks are among their specialty coffee. The Alamo' T-shirts worked with this coffee bar and coffee business company, so you can discover their collection in the shop as well. Coming to Estate coffee would make you feel at ease because they give excellent service at a reasonable cost. You can also check out their website to purchase their coffee batch.
Address: 1320 East Houston St. A101, San Antonio, TX 78205
Phone: 210-267-8725
5. Merit Coffee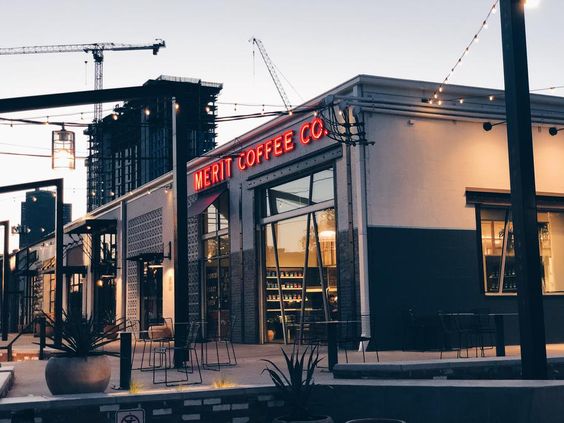 Merit Coffee is a coffee chain throughout San Antonio, Austin, and Dallas. They have been roasting and sourcing beans from all around the world for over seven years. Quality is their top priority, which is why every cup of coffee is expertly made with love by trained baristas. The goal is for customers to be able to enjoy their coffee while working or meeting up with friends. It is also the greatest spot to go if you need to break away from your hectic schedule. This coffee and tea business is open Monday through Friday from 6 am to 8 pm, Saturday from 7 am to 8 am, and Sunday from 7 am to 6 pm. There are other four branches in San Antonio including 5903 Broadway St, 7338 Louis Pasteur Dr, 24175 W IH10, and 4115 Pond Hill Lane. Therefore, you can go to your nearby Merit coffee branch and get a drink.
Address: 700 E. Sonterra Blvd, San Antonio, TX 78258
Phone: 210-530-8740
6. Indy Coffee Club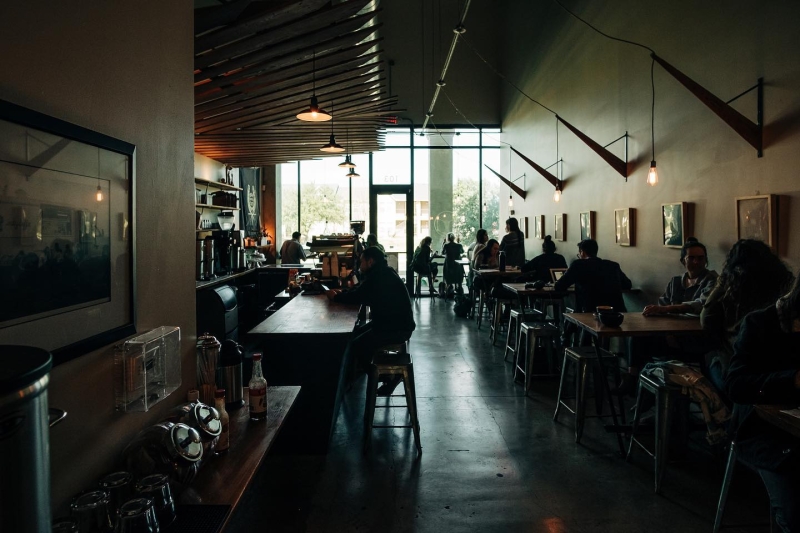 Inspired by Texas and the American Southwest culture, Indy Coffee Club is more than simply an espresso bar and coffee shop that serves amazing beverages. They also offer apparel and home products retailers. Every product is manufactured by hand with quality, durability, attention to detail and passion from the makers. Their drink menu will rotate depending on Brooklyn parlor coffee, and their food menu includes avocado toast made with local bread and seasoned avocado, Chorizo Biscuit Sando, Gluten-Free cupcakes, Oatmeal, and many more. They are open from 8 am to 3 pm every day. You will notice their old crow wood countertops, bars, and shelving when you visit. It is custom work with the succulent plant decoration that reflects southwestern culture.
Address: 7114 UTSA Blvd, San Antonio, TX 78249
Phone: 210-233-9203
7. Summer Moon Coffee Bar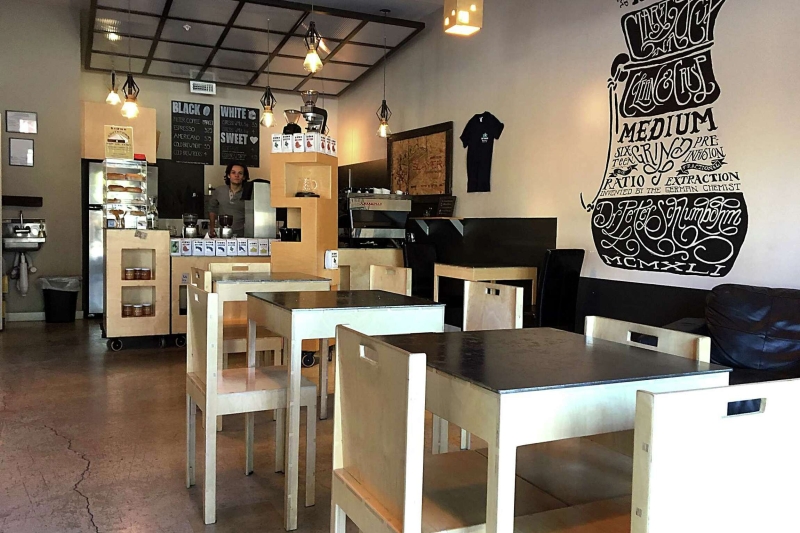 The thing that makes this coffee bar unique is its technique of roasting coffee beans in its handcrafted brick roasters. As a result, the coffee is well-balanced and smooth. You can either visit the cafe to get their distinctly bold and tasty coffee or get their beans online to brew at home. Moon Milk, which includes sweet cream dairy, is one of their signatures. Midnight's alchemy story is the inspiration for this drink creation. You can choose between whisper, quarter, half, and full moon for sweetness levels. Besides this drink, they also have a Mexican vanilla latte, dirty horchata latte, and many more. Summer Moon Coffee Bar is owned and operated by a family who is passionate about providing their loyal customers with high-quality, hand-roasted coffee. This business is open every day and is not just located in San Antonio; it also has other locations throughout Texas.
Address: 11831 Culebra Rd, San Antonio, TX 78253
Phone: 210-338-5544
8. Candlelight Coffeehouse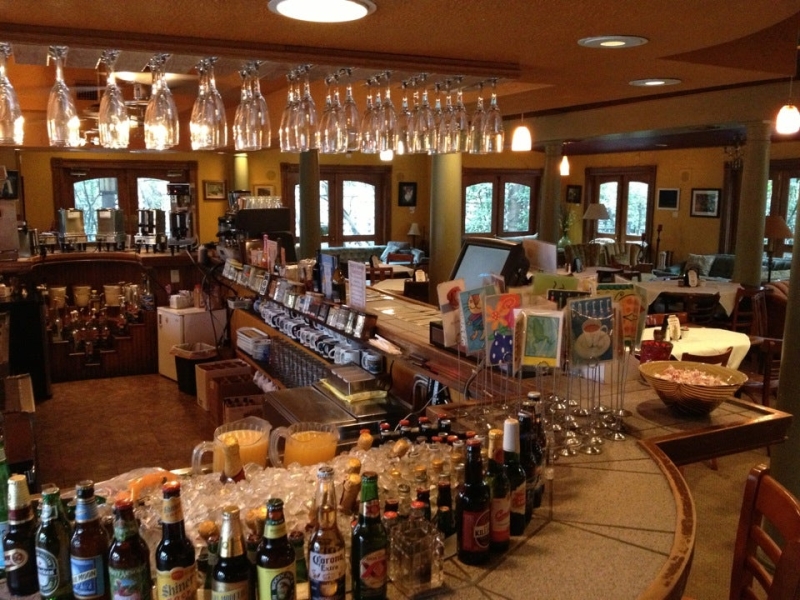 Candlelight Coffeehouse is a coffee bar and wine garden. It is near downtown and has a secret wine garden outside where you will feel warm and welcoming there. However, the coffee and wine garden is only open to the public on Saturday and Sunday. Customers can enjoy the scenery of the garden while listening to live music performed by local artists. There are also artworks from famous artists Momo and Pompa displayed there. The menu will change seasonally, and the cuisine is healthy and tasty. They also provide catering for your special occasion in-house, or you can arrange your own private evening events in their wine garden or a romantic date. Several nicely grown plants, vegetables, herbs, spices, and other items may be found in the garden.
Address: 107 Kings Court, San Antonio, TX 78212
Phone: 210-738-0099
9. Café Martinez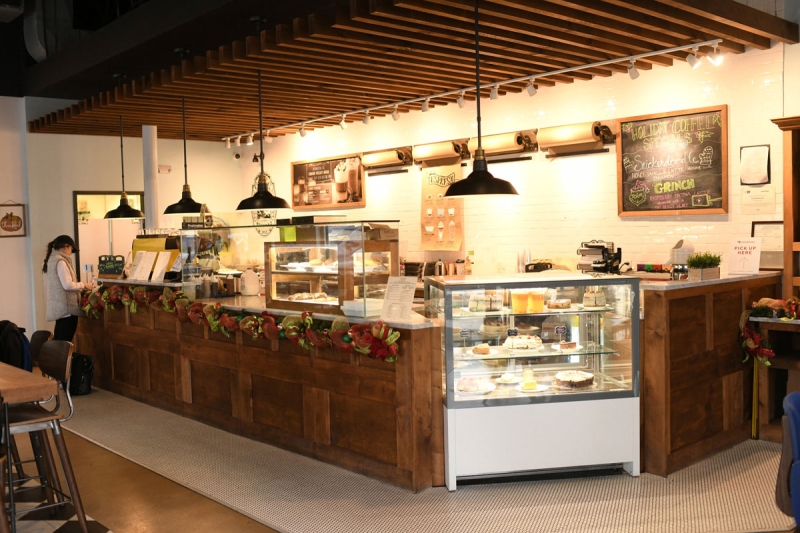 Café Martinez has been roasting and brewing coffee in this wonderful city, San Antonio, since 1933. Because they roast their own coffee and carefully pick their grains to cup, this café is unique and distinct from others. Thus, they serve a wide range of unique, local, and Argentine flavors for customers to discover. Whether it is coffee or espresso with cream or milk, you will enjoy every sip of your drink. Furthermore, Café Martinez offers a variety of quick bites ranging from morning treats to all-day and late-night sweets and snacks. The European-inspired meals are prepared using the finest and most fresh local ingredients. They only use 100% cage-free brown eggs, and the hens are fed a vegetarian diet and are never given hormones or antibiotics. Café Martinez is open Monday through Friday from 8 am to 6 pm, and Saturday and Sunday from 9 am to 6 pm, so don't forget to get your breakfast tacos here.
Address: 7302 Louis Pasteur Drive, San Antonio, TX 78229
Phone: 210-231-0095
10. Mildfire coffee roasters
In 2005, there were only a few decent coffee shops in this friendly neighborhood spot, and it is even fewer when it comes to roasting their beans in-house. As a result, Mildifre coffee roasters came into existence because the owners wanted their consumers to enjoy every cup of great coffee in freshness. Every week, they roast their beans in the house and sell them by the pound and in wholesale of 20 pounds and above. The coffee beans roasted on-site include Brazil Santos, Breakfast Blend, Colombia Supremo, Espresso, Ethiopia Sidamo, Guatemala Quetzaltenango, India Monsooned Malabar, Mocha Java Blend, Papua New Guinea, Sumatra Mandheling, Tanzania Peaberry, and 1836 Texas Blend. There are several beverages to pick from on Mildfire coffee roasters' coffee menu. They have it all, whether you want a cold brew, fresh press, pour-over, the cambro, smoothies, teas, or their signature drink like Hot butter latte, Frozen red bull, Mocha java shake, and lots more.
Address: 15502 Huebner Rd, San Antonio, TX 78248
Phone: 210-492-9544
11. Halcyon Southtown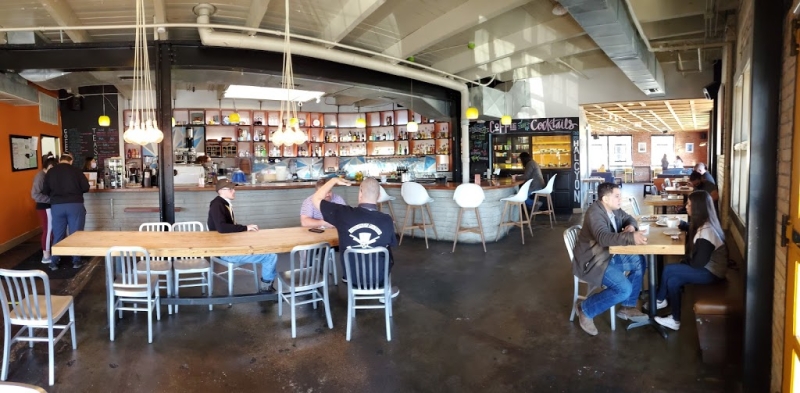 Halcyon Southdown is a spot where you may relax, chill, meet up with friends, or simply hang out. By day, it is a coffee shop, and by night, it is a bar and lounge, and it is just a mile from the San Antonio River Walk. They are open every day from 8 am to 2 am, serving coffee, wine, and cocktails with great meals like appetizers, salads, grilled paninis, and tableside S'mores. Furthermore, from 4 pm to 8 am, this wine bar provides a happy hour, which is ideal for an evening gathering with friends or coworkers on Halcyon's warm, cozy couch. Residents and visitors in the neighborhood should not miss this coffee, bar, and lounge if they want fresh and excellent cuisine, as well as an unlimited wine choice and espresso drinks. At the same time, it is a fantastic location for a lunch meeting with your clients.
Address: 1414 South Alamo St, San Antonio, TX 78210
Phone: 210-277-7045
12. Barrio Barista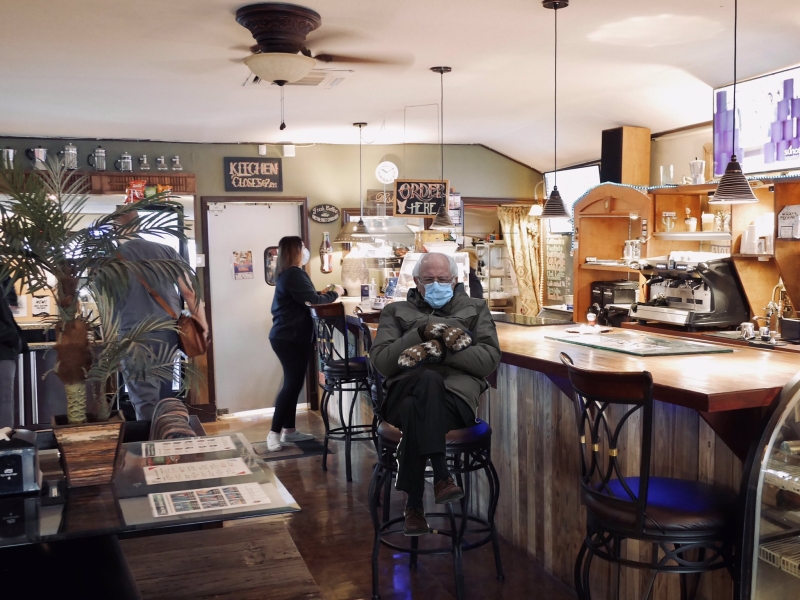 Barrio Barista was not the first name given to this location on San Antonio's west side. It started as a De Hoyos Meat Market. It was shut down after 17 years of success. The family then managed to open a second house as a coffee shop in February 2014, where the coffee is freshly roasted every morning and delicious handmade cuisine is served. It is excellent for studies, meetings, or just chilling with a cup of good-tasting coffee served by dedicated baristas, thanks to the relaxed atmosphere there. The house offers a wide range of foods and beverages. Their signature drinks include horchata latte, dirty chai, espresso nieve, berry chill, and more. For the food, you can enjoy their tacos, sandwiches, toasts, and la carte. They also have espresso-based drinks and cold-pressed juices, frappes, and smoothies on the menu. Their business hours are 8 am to 3 pm, with the kitchen closing at 2 pm. On Mondays and Tuesdays, they are closed.
Address: 3735 Culebra Rd, San Antonio, TX 78228
Phone: 210-519-5403
13. Brown Coffee Co. – Southtown Coffee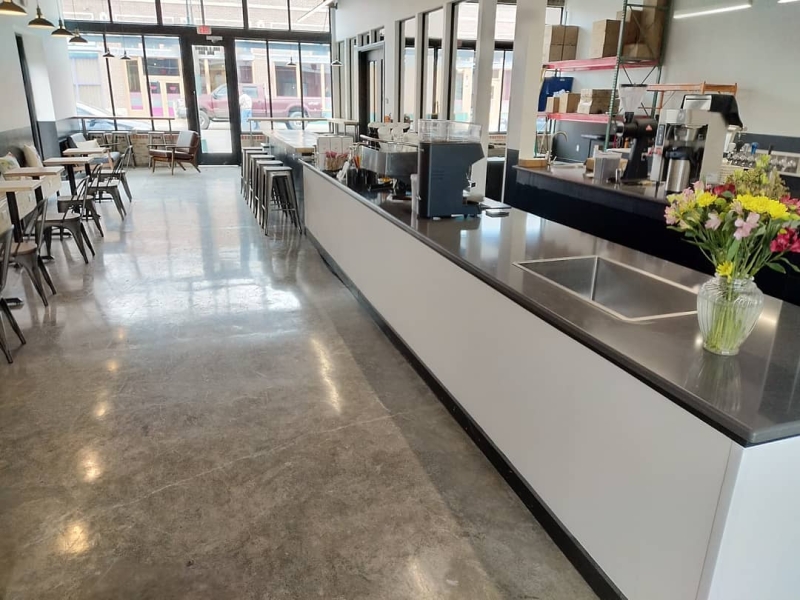 Since 2005, Brown Coffee Company has become the town's favorite location to go for coffee and savory treats. Their greater purpose is to improve their customer's coffee experience at every step of the journey with their excellent service. The café's owners travel the world to look out for coffee growers to source their coffee beans, then roast them fresh in the cafe so that their customers could experience deliciousness in their coffee drinks. Almost every day, they make and keg their dirty cold brew drink. Because of the whiskey ice cube, the drink will not taste watery like other shops' cold brews. With its comfortable seating and pleasant atmosphere, this 2400 square foot coffee bar is excellent for hanging out with friends and colleagues in the neighborhood. Aside from drinks, they have an extended pastry and bento box menu, all of which are made from Scratch Kitchen. They are open to serving the town daily.
If you are interested in exploring the similarity and difference of Hot Brew And Cold Brew Coffee, check this out.
Address: 812 S Alamo St, San Antonio, TX 78205
Phone: 210-646-4550
14. Cajun Coffee shack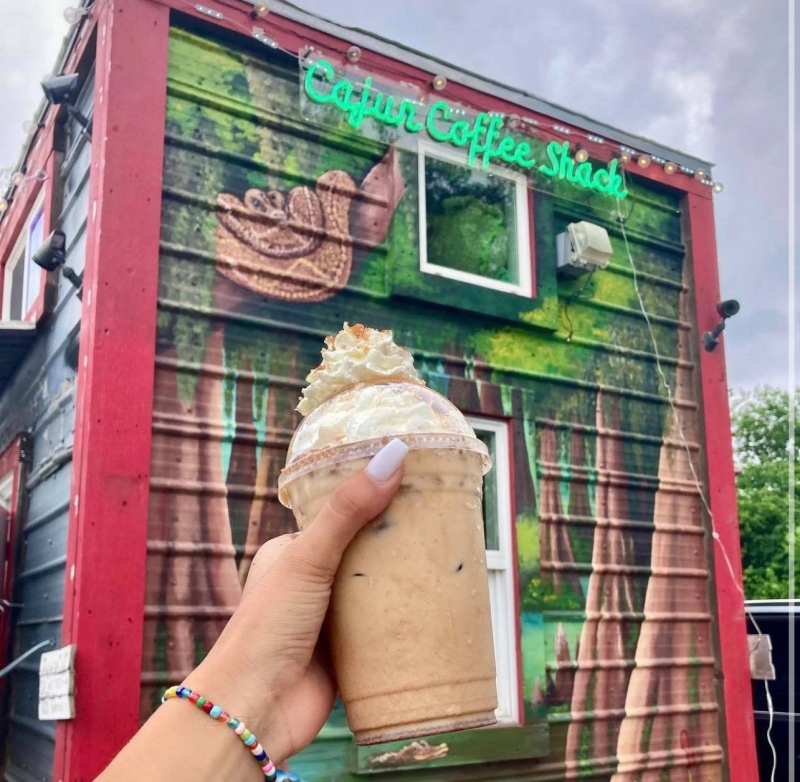 In town, the Cajun Coffee Shack is a well-known coffee truck. It is run by a veteran family who relocated to San Antonio six years ago from Seattle. If you support their coffee shop, it is also like you are contributing to local military fundraisers, animal rescue organizations, and the San Antonio food bank. Additionally, if you are a police officer, military member, or firefighter, you will receive a 10% discount with proper identification. They also have a rewards program where you can get three dollars off your next order for every ten points you earn. So don't forget to ask their baristas about this program. Despite the fact that they are only espresso stands with no brick and mortar, they provide a variety of hot and cold beverages for both coffee and non-coffee drinkers. There is also food to go along with your drink. They all have it on their menus, whether it is for breakfast, snacks, or desserts.
Address: 11618 FM1957, San Antonio, TX 78253
15. Poetic Republic Coffee Company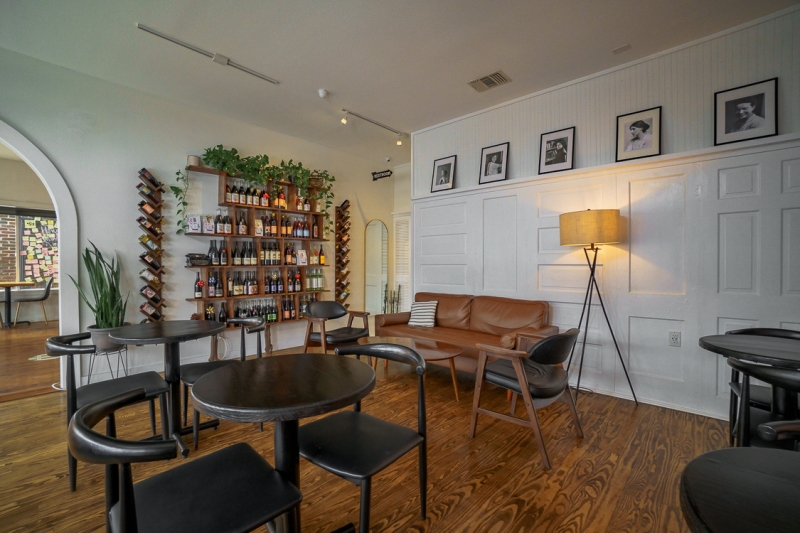 In the Southtown neighborhood, this coffee cafe is a warm welcoming coffee shop. They are dedicated to carefully brewing your favorite beverage and creating a space where people can interact, connect, and make memories. They believe that nothing can beat spending time with your loved one while sipping a nice cup of great coffee. People also come here to read because secondhand books are available for purchase at the shop. Now that they are ready to sell wine to their customers, this Poetic Republic Coffee shop is the ideal spot for any soul. If you are in town or nearby, do not forget to drop by and grab their specialty coffee, such as the brown sugar cinnamon latte, down-to-earth cappuccino, the optimistic, or bloom latte (seasonal). There are other non-coffee beverages and small bites available. Customers can also buy their own beans to brew at home. They are open Monday through Thursday from 7:30 am to 2 pm, Friday from 7:30 am to 7 pm, and Saturday and Sunday from 8 am to 7 pm.
Address: 2330 South Press St, San Antonio, TX 78210
Phone: 210-900-2772
16. Press Coffee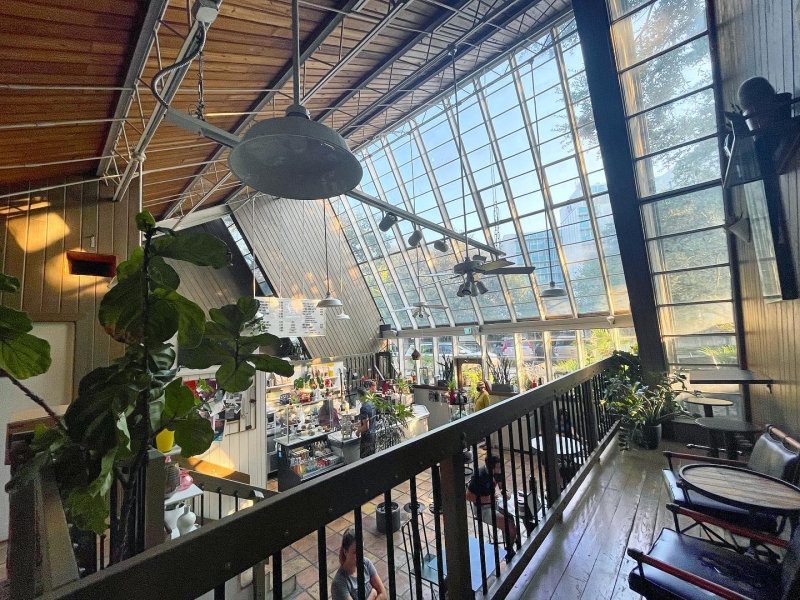 Owned by Bronson Holbrook and Natalie Zazarewicz Holbrook, Press Coffee is designed in a greenhouse structure that features a pleasant interior and exterior. Pets are welcome here since they have a pet-friendly patio. Double espresso, macchiato, cortado, café au lait, drip coffee, pour-overs, cold brews, and french presses are just a few of the great coffee drinks available at this coffee shop. They also source pastries such as lemon bars, cinnamon rolls, biscotti, muffins, and other savory treats from bakeries such as Annie's Petite Treats, Bread Box, and Bakery Lorraine. In addition, Press Coffee offers Mother Culture yogurt, which is unavailable in any other shop in town. They are open from 7:30 am to 6 pm every day. Visitors to San Antonio should not miss this location because not only will they be able to enjoy delicious coffee drinks and sweet pastries, but they will also be able to capture many stunning photographs in this cozy coffee shop.
Address: 4035 Broadway St, San Antonio, TX 78209
Phone: 210-550-4441
17. Berry to Bean Coffee House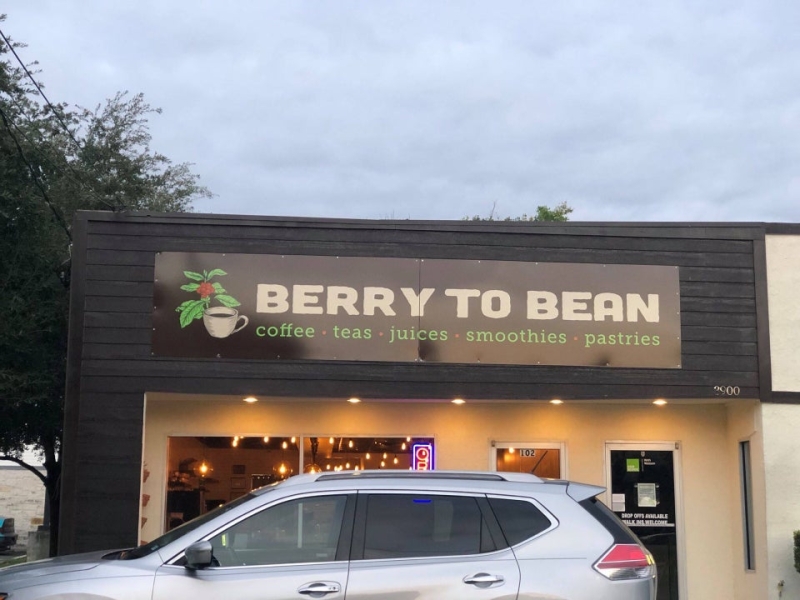 Berry to Bean Coffee House is dedicated to providing the customers with a refreshing and entirely satisfying experience with each and every drop of their beverages. Quickness, comfy, and quality are the Berry to Bean's synonymous because they want to be your first stop when it comes to delicious cups of amazing beverages. Turmeric-infused latte, beet supreme latte, hot chocolate, and matcha are among their specialty coffees. They also have drip coffee, pour-over coffee, cold brews, Thai iced coffee, and so on in addition to espresso drinks. On top of that, the shop also offers fresh juices, smoothies, and a range of vegan and sugar-free pastries. The small bite has seasonal pumpkins, maple bacon, cinnamon rolls, cream cheese, and others. Despite the fact that they are not a wine bar, they open doors to serve from Monday through Sunday from 7 am to 9 pm. As a result, even if you get off work late or leave evening class, you could still get a snack and enjoy wonderful coffee drinks, juices, or smoothies.
Address: 3900 Broadway, San Antonio, TX 78209
Phone: 210-549-2222
18. PhiloCoffee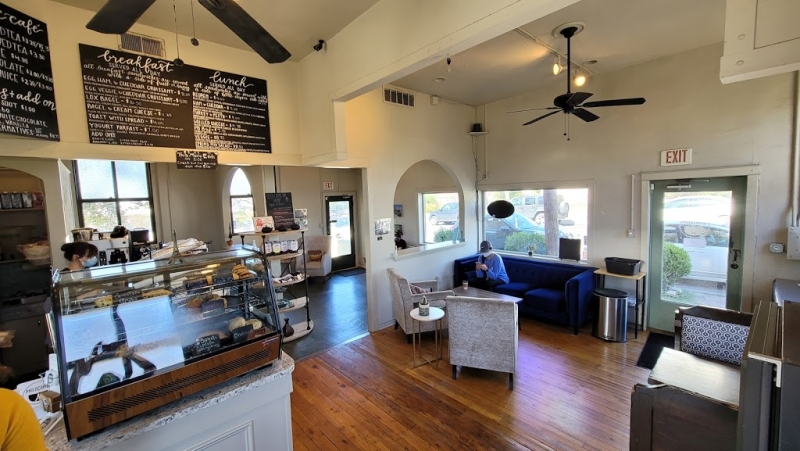 PhiloCoffee, located near San Antonio College, has been a one-stop shop for coffee, restaurant, and wine bar since 2018, and is open daily from 7 am to 9 pm. Customers can enjoy food and drink in a relaxing atmosphere with soft music and cool air, making them feel so fresh when they work, study, or just catch up with friends. What's Brewing Coffee Roasters, Scratch Kitchen, The Bread Box, and Boss Bagels are among the local businesses that have collaborated with PhiloCoffee to serve their products in the house. As a result, people will have a lot of choices to choose from coffee, tea, beer, to wine, as well as from breakfast, lunch, to late-night snacks and pastries. Their coffee art takes the drink to the next level, so why not come to freshen up your tiring day in PhiloCoffee? You can check their barista favorite on the menu board in front of their shop if you are having trouble deciding what to drink.
Address: 606 W French Pl, San Antonio, TX 78212
Phone: 210-314-8450
19. Theory Coffee Company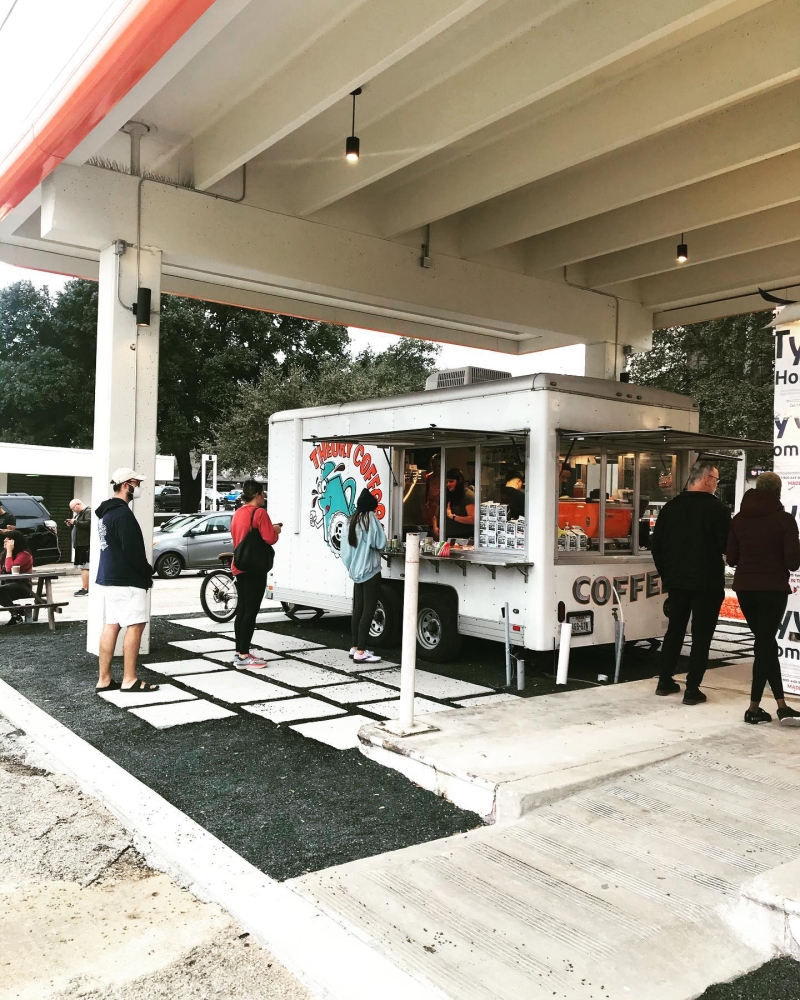 Theory Coffee is one of the mobile coffee trailers to hit the streets of San Antonio. It has been in operation since 2015 when it was originally launched. Its flavor is truly irreplaceable since each cup of coffee is carefully and methodically brewed, and this, along with many years of knowledge and experience, creates a truly remarkable flavor for consumers. Customers always queue for coffee despite the fact that there is almost no space to sit. They use beans from Wild Gift Coffee Roaster, an Austin-based coffee roasting company. Meanwhile, The Bread Box and Pink Flamingo are their pastry suppliers, so you have something to eat as well. More importantly, all beverages are created from Mill-King non-homogenized low-temperature pasteurized milk. Lactose-free milk options are available if requested. Enjoy rich coffee drinks with Theory Coffee Company.
Address: 2347 Nacogdoches Rd, San Antonio, TX 78209
Phone: 210-570-4407
20. The Koffee Kup Company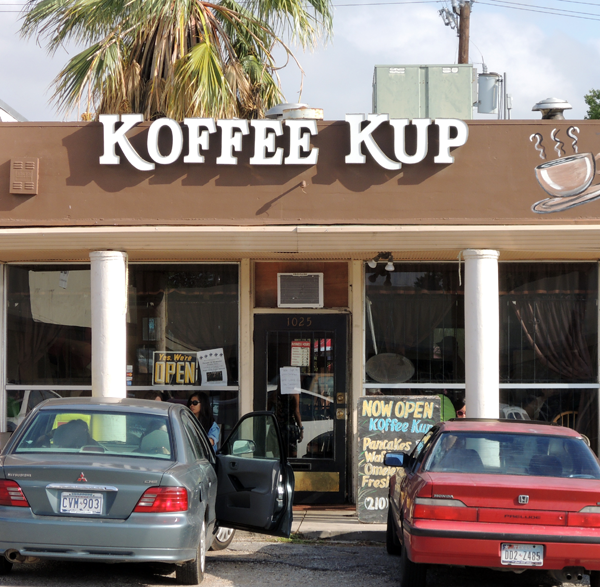 The Koffee Kup Company which is run by Marisol De La Cruz is a café with a warm cozy atmosphere, offering high-quality food and drinks with good service. As a result, this is one of the best coffee shops to meet up and grab a coffee, and you will want to return again and again. This café is similar to others in that it serves a variety of foods and beverages. Their signature dishes are El Hispter, El San Antonio, El Koffee Kup, and El Vegano. Kolache and fruit kolache are also popular in the shop. Their drink menu will make you want to try all of the beverages since they all appear to be so delicious in the photos they share on social media. They are now closed Monday through Friday and only open on the weekends from 9 am to 1 pm. It is, however, always a good idea to phone ahead to ensure that they are open.
Address: 1025 Donaldson Avenue, San Antonio, TX 78228
Phone: 210-635-0400
Final Thoughts
Whether you are a local or a visitor to this lovely city, the aforementioned coffee shops that use beans from the best coffee growers are all excellent places to come and taste. There are also a number of excellent coffee places in the area. Unfortunately, it has permanently closed like Sip Brew Bar and Eatery and Rosella Coffee Company. We also recommend you to try the best food truck and bakery in town, such as Bird Bakery, which offers a wide variety of tasty sweets.
Check out: San Antonio Vacation Travel Guide | Expedia By Expedia