Orlando, the city in central Florida, is one of the most beautiful and appealing tourist attractions in the world. People can take their families to the Walt Disney World Resort and the Universal Orlando Resort for amusement. But, they can also visit theme parks and cultural places such as the Orlando Museum of Art, the Dr. Phillips Center for the Performing Arts, and others. However, what else can we do there besides those activities? Obviously, there are so many activities that visitors and residents can do in their leisure time, but in this article, we would like to explore coffee shops in Orlando, Florida. 
So without further delay, let's take a look at what are the best coffee shops in Orlando.
20. Achilles Art Cafe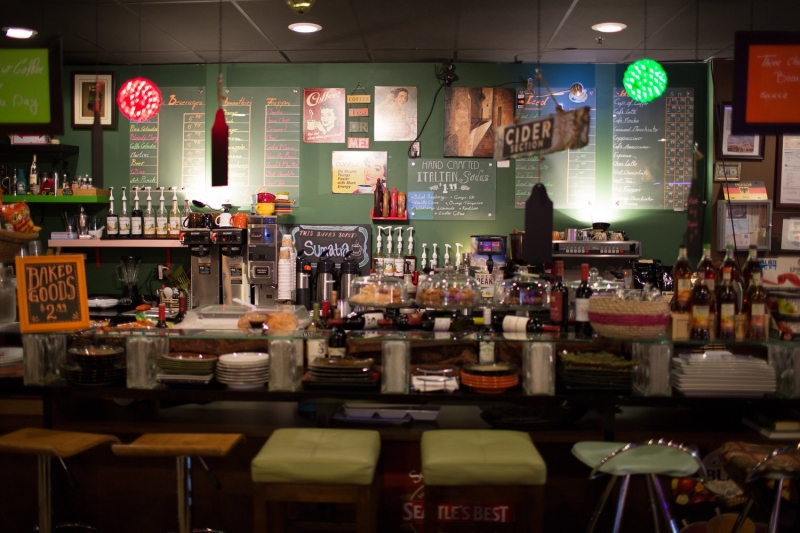 Achilles Art Cafe is a wonderful spot to visit if you want to be surrounded by a warm European atmosphere and have an unforgettable experience.
It originally opened its doors on August 8, 2008. On the walls of this restaurant are several works of art and paintings by local artists. Despite the fact that these paintings and artworks are for sale, the owner does not receive a commission.
The food and beverages served in this Orlando coffee shop are not only tasty but they are also certified fair trade and organic. They also provide a large selection of teas, wine, beer, and pastries to pick from.
Furthermore, you can simply park your vehicle in front of the coffee shops. They don't take reservations, but clients can phone ahead and place an order.
They are open Monday through Saturday from 10 am to 10 pm and are closed on Sunday. Their kitchen will close before the café, so food will not be available for orders after 9 pm.
Address: 2295 S Hiawassee Road, Unit 100, Orlando, FL
Phone: 407-704-7860
19. Craft & Common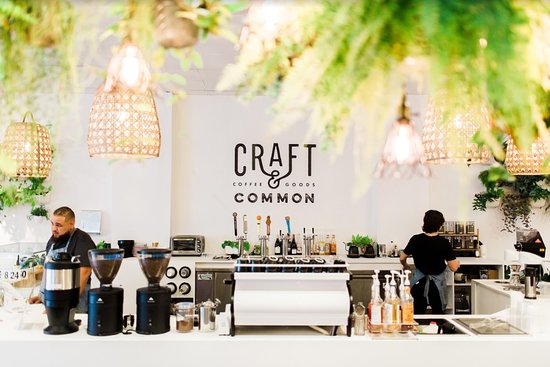 Craft and Common's purpose is to provide the highest level of service and respect to every client who walks into the store.
The owners of this coffee company, Lindsay and Brandon Duensing, have traveled around the world but were unable to locate a coffee shop that provided both outstanding coffee and service.
As a result, they decided to become one with their specialty coffee drinks menu with craft beer using the same techniques and ingredients as high-end cocktail bars.
Additionally, their skilled barista and culinary staff will prepare a delectable meal and beverage for you to enjoy throughout your stay.
To satisfy clients' demands, the whole menu may be made gluten-free, as well as vegan meals and non-dairy milk products, are available. From Monday through Sunday, their hours of operation are 7 am to 6 pm.
Address: 47 E. Robinson St, STE 100, Orlando, FL 32801
Phone: 407-723-8078
18. Deeply Coffee
Deeply Coffee is considered to be one of the neighborhood's most contemporary, sleek, and stylish coffee shops.
Customers return time and time because of their friendly employees, quick service, and gourmet coffee from the top specialty roasters.
Furthermore, the café provides enough light and a pleasant atmosphere for every customer to peacefully work or study. They are open every day from 7 am to 6 pm, and provide a variety of meals and drinks.
As a result, guests will find it very easy to enjoy breakfast, brunch, or small bites to warm up their stomachs. You can also come in the evening to have a drink with colleagues or discuss business with a client. Whether you choose coffee, wine, or beer, your experience there will be the best of the best.
Address: 111 N Magnolia Ave. STE 50, Orlando, FL 32801
17. CFS Coffee Downtown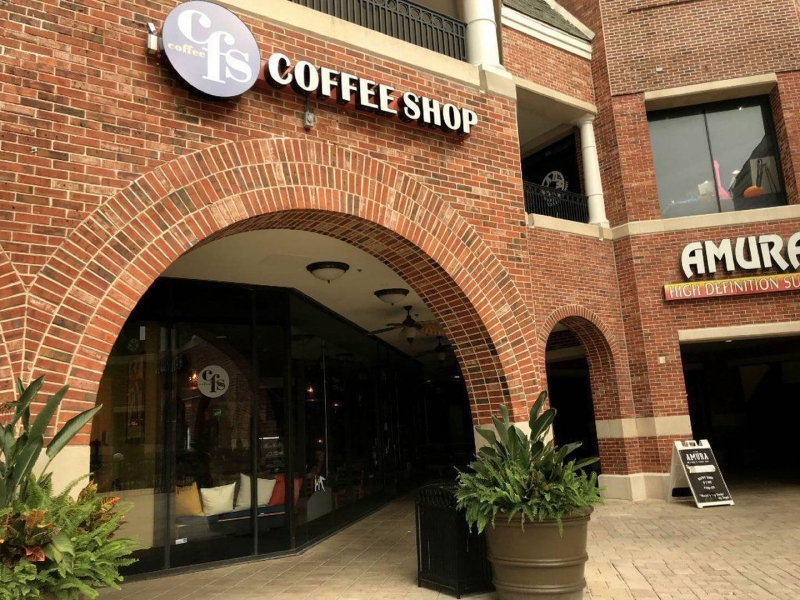 Because of a family tradition, this Orlando coffee shop exists. Their enthusiasm for coffee has been passed down from generation to generation, prompting them to launch this business.
In April of 2016, the first location opened in Winter Park. This coffee shop has a welcoming atmosphere and serves 100 percent Colombian coffee.
Not only is their traditional coffee of excellent quality, but so is their cuisine. They serve more than just breakfast and coffee drinks. Smoothie bowls, salads, healthy concept toasts, artisan pastry, bread, sandwiches, and more are available.
If you're a vegetarian, there's also a vegan version available. This is in the hopes of ensuring client satisfaction and a well-balanced diet with CFS coffee. They have another branch at West Sand Lake Rd.
Address: 54 W Church St, Suite 150, Orlando, FL 32801
Phone: 407-776-2900
16. Easy Luck Coffee and Bodega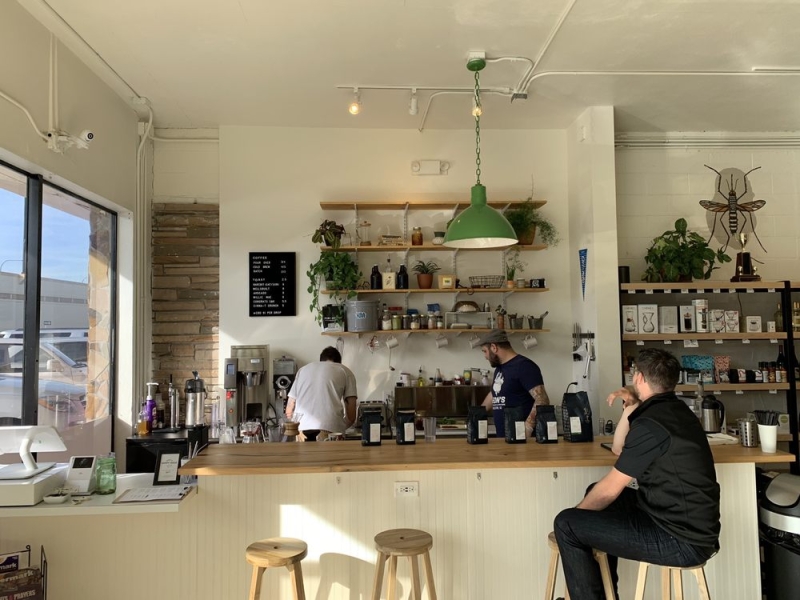 Easy Luck Coffee and Bodega is a restaurant that provides artisan and local roasts from throughout the country from both domestic and foreign producers.
Furthermore, their products include organic and fair trade coffee, bottled beverages, and unique toasts to accompany the specialty drinks.
Their early eats menu is available every day from 7 am to 3 pm, and their night snack menu is offered Tuesday through Sunday from 4 pm to 9 pm.
On the drink menu, they have drip coffee, pour-over coffee, café au lait, espresso drinks, cold brews, slow drips, tea, and their seasonal specialty drink.
You enjoy a peaceful environment at Easy Luck Coffee and Bodega, whether it's on the weekend or throughout the week.
Address: 2425 E South St, Orlando, FL 32803
Phone: 407-476-3799
15. Lineage Coffee Roasting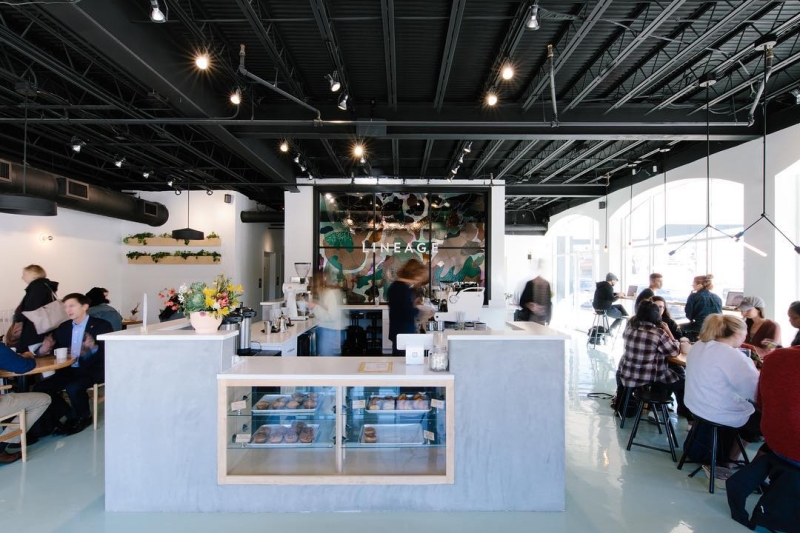 Lineage Coffee Roasting has been around for a long time.
Their central Orlando location, on the other hand, launched in December 2017. Now, not only does this coffee come from Colombia, but it also comes from Guatemala, Kenya, and Brazil.
The coffee shop is open every day from 7 am to 7 pm and serves a range of refreshments. They also provide an espresso catering service.
As a result, you can have them offer coffee, tea, and cold brew at your event if you so like.
This coffee shop is really enthusiastic about the coffee that they serve, roast, and source; you can buy it by the bag or subscribe to their coffee subscriptions to get free samples of their coffee straight from the roaster, as well as special edition roasts.
Address: 1101 E Colonial Dr, Orlando, FL 32803
Phone: 407-205-8096
14. Foxtail Coffee Bar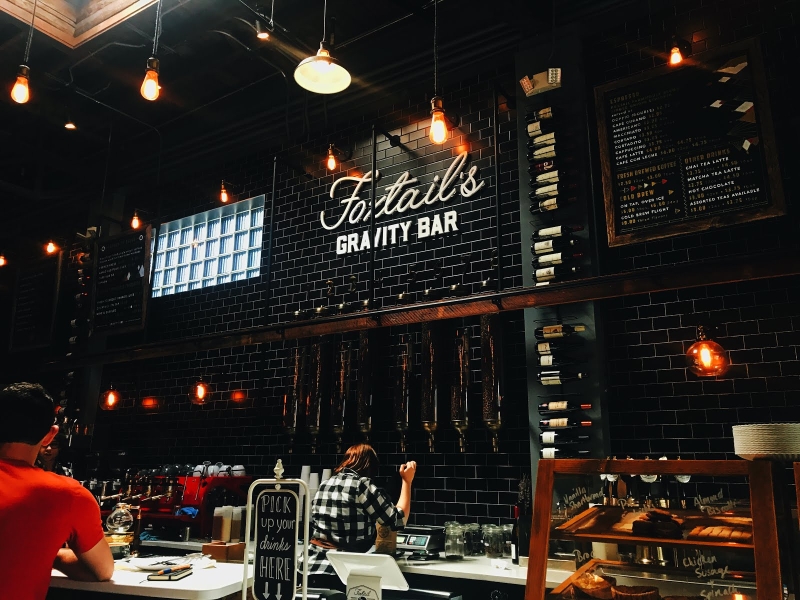 The Foxtail coffee bar, which sources the best coffee from throughout the country, is one of the greatest Orlando coffee shops for people to come to enjoy and chill after a long day.
Customers do not need to be concerned about a lack of space because there is plenty of available indoor and outdoor seating in the courtyard.
You can complete your project or task in no time thanks to the free and fast Wifi. Beer and wine are also available for purchase.
Monday through Friday, they are open from 7 am to 6 pm, and on Sunday, they are open from 7 am to 2 pm.
Similarly, you can up for their coffee package to receive exclusive deals, freebies, and updates on their most recent wonderful coffee.
Address: 390 North Orange Ave, Orlando, FL 32801
Phone: 407-930-1700
13. Bike, Beans, and Bordeaux Cafe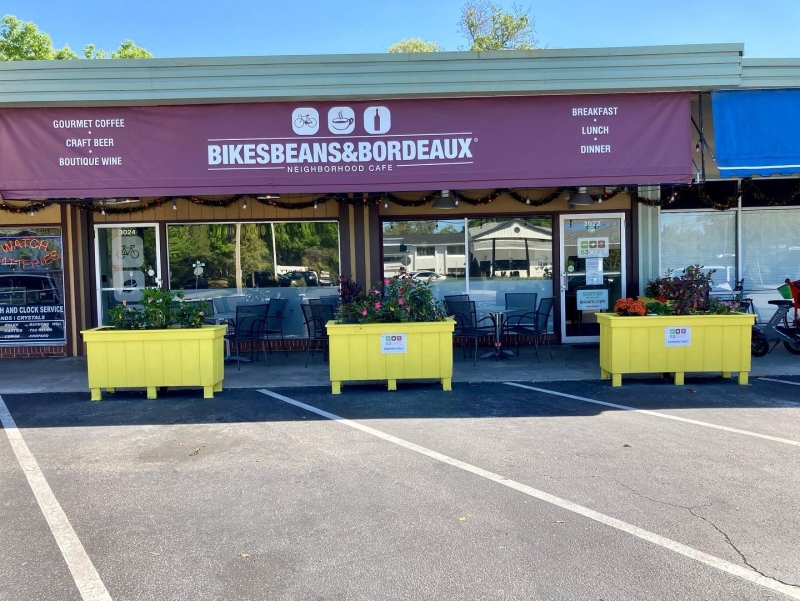 Bike, Beans, and Bordeaux Café, or B3Cafe, first opened its doors in March of 2008.
They provide a variety of coffee beverages as well as organic and vegetarian fare. Breakfast, lunchtime soups, and evening small snacks including salads, sandwiches, and vegan or gluten-free alternatives are available upon request on the fresh food menu.
To conserve the environment, the owner has composted, recycled, and utilized eco-friendly packaging since the beginning of the business. At the same time, they give back to the community by supporting local organizations, schools, artists, and musicians.
The cafe also sells fruit juice, wine, beer, and bottled beverages in addition to coffee. They are open from 8 a.m. to 8 p.m. every day. They are only open till 2 pm on Tuesdays, Wednesdays, and Sundays.
Address: 3022 Corrine Dr, Orlando, FL 32803
Phone: 407-427-1440
12. The Pop Parlour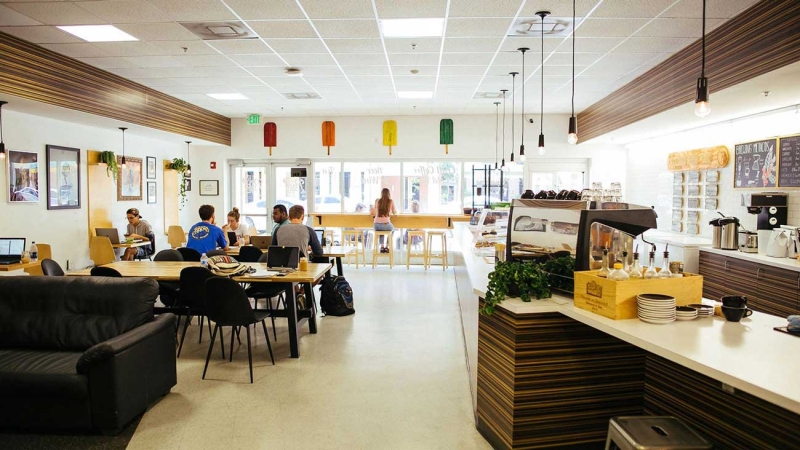 The Pop Parlour can be one of your next favorite Orlando coffee shops if you are an ice cream lover. Why? It's because you can order frozen sweets to go with your favorite cup of coffee or tea.
In addition, they offer catering services. They are delighted to provide you with their enthusiastic food and beverage options at any event, whether it is little or large, weddings or birthdays.
The pop tastes come in a variety of flavors, from fruity to creamy to alcoholic. If you visit this coffee shop, you should try their specialty coffee drinks, which you should not miss.
Honey lavender latte, honey cinnamon latte, chai or dirty chai latte, matcha latte, London frog, hot cocoa, and different teas are among the offerings.
The menu and operating hours will vary for each location, although they are open every day.
Address: 431 East Central Blvd, Ste C, Orlando, Fl 32816
11. Le Café De Paris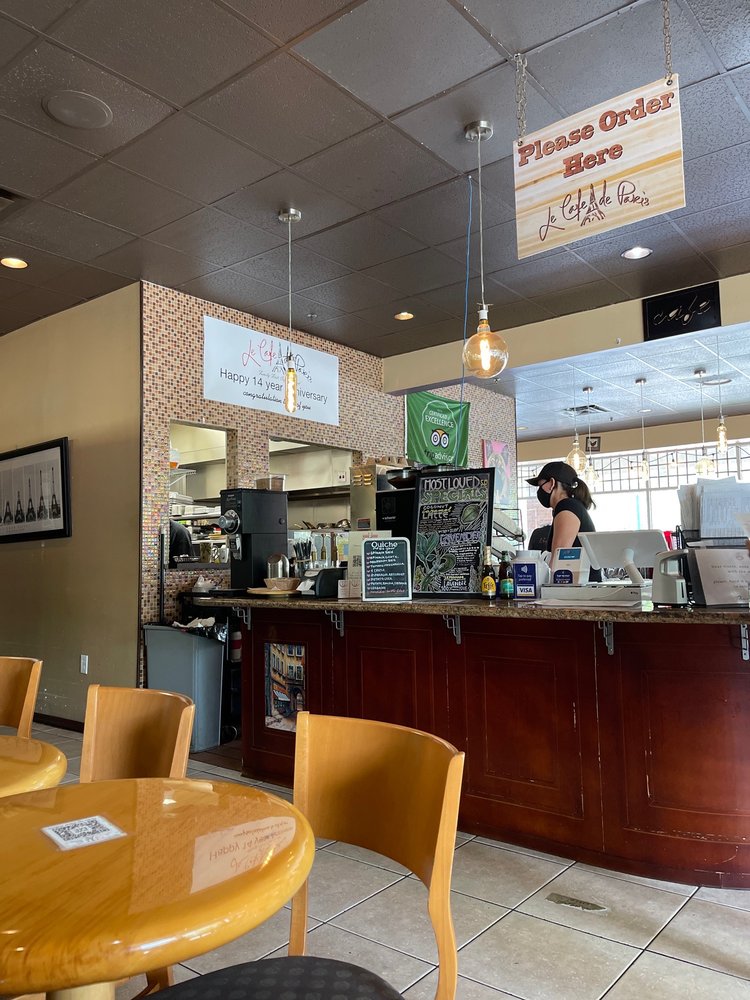 Le Café De Paris, located in the Grand Oaks Plaza, offers the finest and freshest breakfast and lunch, as well as a range of French pastry and coffee.
Subscribing to their plan makes it easier for all coffee aficionados. Every month, the coffee will be delivered to your home.
Furthermore, we like the fact that there are a variety of specialty drinks and food options available at this coffee shop. This way will be easy for us to order what we want, so even if we spend the entire day there, we will not get hungry.
Not to add, their food and drinks are wonderful, and they have both indoor and outdoor seating in a nice ambiance, making it one of my favorite coffee shops in downtown Orlando.
Address: 5170 Dr. Phillips Blvd. Orlando, FL 32819
Phone: 407-293-2326
10. Austin's Coffee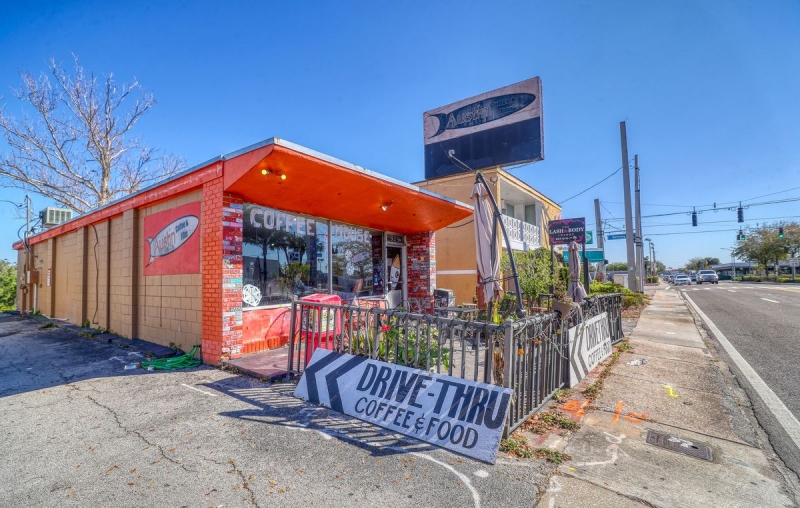 Austin's Coffee is one of the greatest coffee shops in the city, operating 24 hours a day, 7 days a week.
They carefully choose organic, fair-trade coffee beans from all throughout the country. Furthermore, they use their micro-roaster to roast their coffee beans fresh every day.
As a result, every time you visit, you will always get an excellent cup of great coffee. Another fantastic feature of this coffee shop is the nightly entertainment, which includes open mic nights, independent films, art displays, live comedy, and poetry.
Obviously, this fantastic atmosphere would be incomplete without their extensive food and beverage menu. Not only do they offer excellent coffee, but they also have tea, beer, and wine on hand, as well as food and dessert.
Address: 929 W. Fairbanks Ave. Winter Park, FL 32789
Phone: 407-975-3364
9. Holy Grain Coffee Shop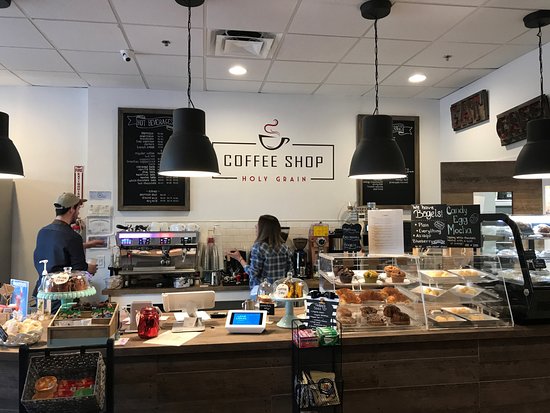 Holy Grain Coffee Shop is a Brazilian-owned coffee shop. It happened when she relocated to Orlando and missed a café in Brazil.
As a result, she decided to start one here with the goal of providing good coffee and a warm, inviting environment for customers to enjoy.
You can also book a date and create your own special event at Holy Grain. On Monday through Friday, they are open from 9 am to 6 pm, and on Saturday, they close early at 4 pm.
If you're a local or visiting, don't miss out on their unique Brazilian cappuccino, hot chocolate, iced coffee, or iced caramel latte. If you're not in the mood for coffee, they also provide tea and smoothie options.
There are also breakfast sandwiches and gourmet salads available.
Address: 6735 Conroy Rd STE 109, Orlando, FL 32835
Phone: 407-704-5878
8. Propagate Social House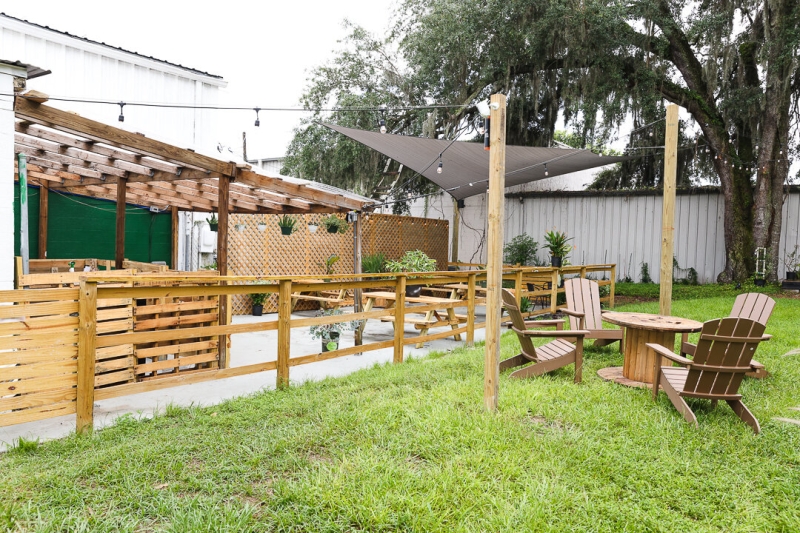 One of the coffee shops that won the best coffee at the Orlando Sentinel Foodie Awards 2022 was Propagate Social House.
This coffee shop is always welcoming to families with pets who want to enjoy food and drinks. It has wonderful inside seatings and outdoor coffee tables and seatings.
There is also live music, movie evenings, and other activities and events free to the general public. You could also have a social gathering there.
In addition, this café is more than simply a coffee shop; you can order and drink wine with your friends and colleagues, as well as purchase plants.
You will never be bothered by lagging with their fastest internet. From Wednesday to Sunday, stop by this coffee shop for a single cup of coffee.
Address: 40 E. 5th. Street Apopka, FL 32703
Phone: 407-703-2696
7. The Monroe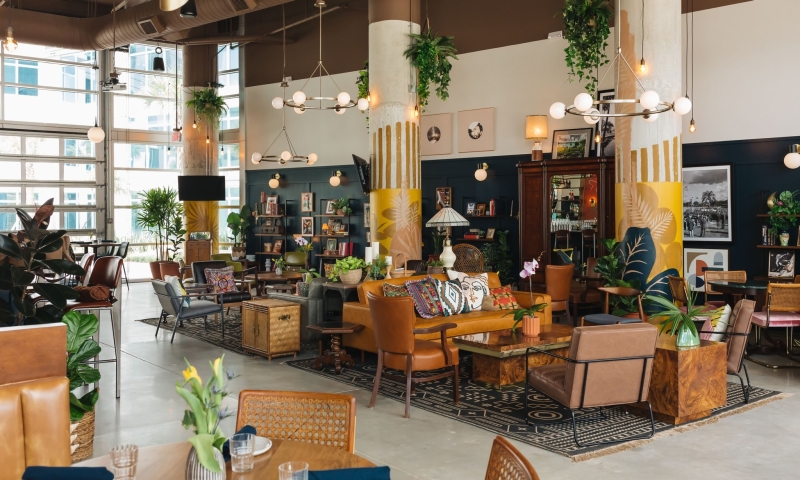 Monroe is located in the heart of Orlando's artistic district.
The inside entertainment and eating space of the business are around 4,000 square feet, and the backyard terrace is approximately 1,500 square feet.
This large restaurant has enough room for you to hold any type of event. You can also book your seat ahead of time if you like.
The cuisine and drinks will never let you down, and the drink and meal menus both provide plenty of options for you to choose from.
It will always be a terrific spot for you to visit with the greatest service you could possibly ask for, whether you name it a dining room, bar, lounge, study area, or coffee bar.
Address: 448 N Terry Ave, Orlando, FL 32801
Phone: 407-734-2102
6. New City Coffee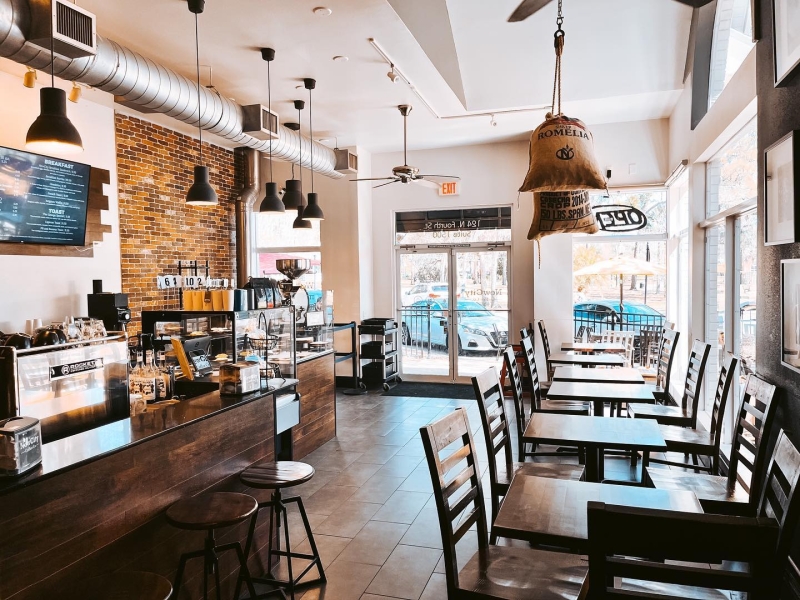 With coffee and breakfast, this specialty coffee shop also serves high-end baked goodies.
Every cup and meal they offer is fresh and of good quality, and the prices are fair. They are open from 8 am to 1 pm every day.
As a result, you can come here for breakfast and have specialty toasts, waffles, omelets, burritos, and sandwiches to complement your morning coffee.
Simultaneously, there are several espresso beverages prepared by professional baristas. You can also order drinks from the frappe series here. If you don't want to eat things that they serve, they also provide smoothies, milkshakes, and tea.
Address: 124 N. 4th St, STE 1500, Lake Mary, FL 32746
Phone: 407-915-7075
5. Downtown CREDO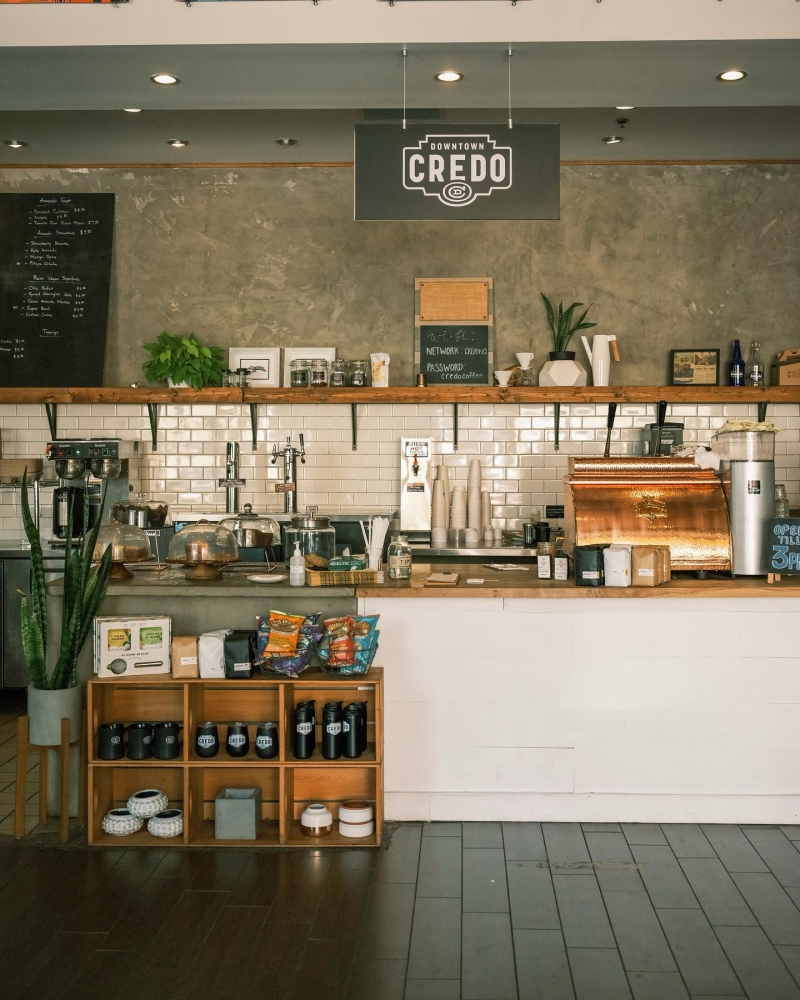 Along the Sun Rail route, you will see the 30' high wall of the Downtown CREDO's window. Everyone can come here and work comfortably since there is enough natural light.
This branch operates as a result of Florida Hospital's invitation. In this health community, they want this brand to become a local coffee shop.
The entire area could be rented for private gatherings and other activities, with vehicle parking provided. When it comes to coffee quality, they seek for and source only the best coffee growers, roasting them in small batches every day. Consequently, there will never be any bitterness or acidity in the coffee.
Address: 550 E. Rollins St, Orlando, FL 32803
Phone: 407-519-0643
4. Minch Coffee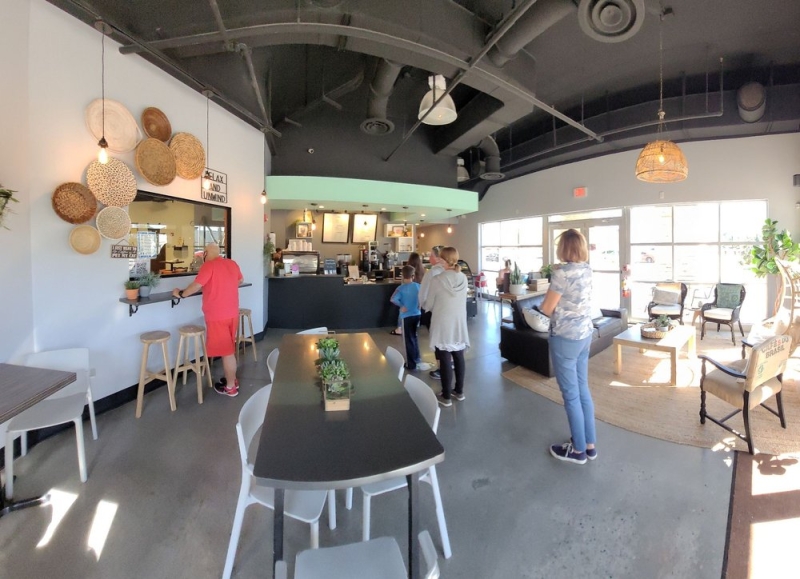 The name of this coffee shop was inspired by the city of Arba Minch.
This was one of Ethiopia's cities, and it was known as the birthplace of coffee. Specialty and conventional espresso beverages, tea, and artisan hot, blended coffee drinks will all be available at this café.
Aside from that, there are coffee cakes, muffins, brownies, cookies, pie, cheesecake, breakfast and lunch paninis, bagels, and scones to choose from.
You can also ask for gluten-free options. Since this café is a collaboration with Orlando Cat Café, you'll find cat-themed treats like cupcakes and macarons, as well as beverages like kitTea latte and black cat mocha.
Address: 532 Cagan Park Ave, Clermont, FL 34714 (Horizons West/West Orlando)
3. Dixie Belle's Café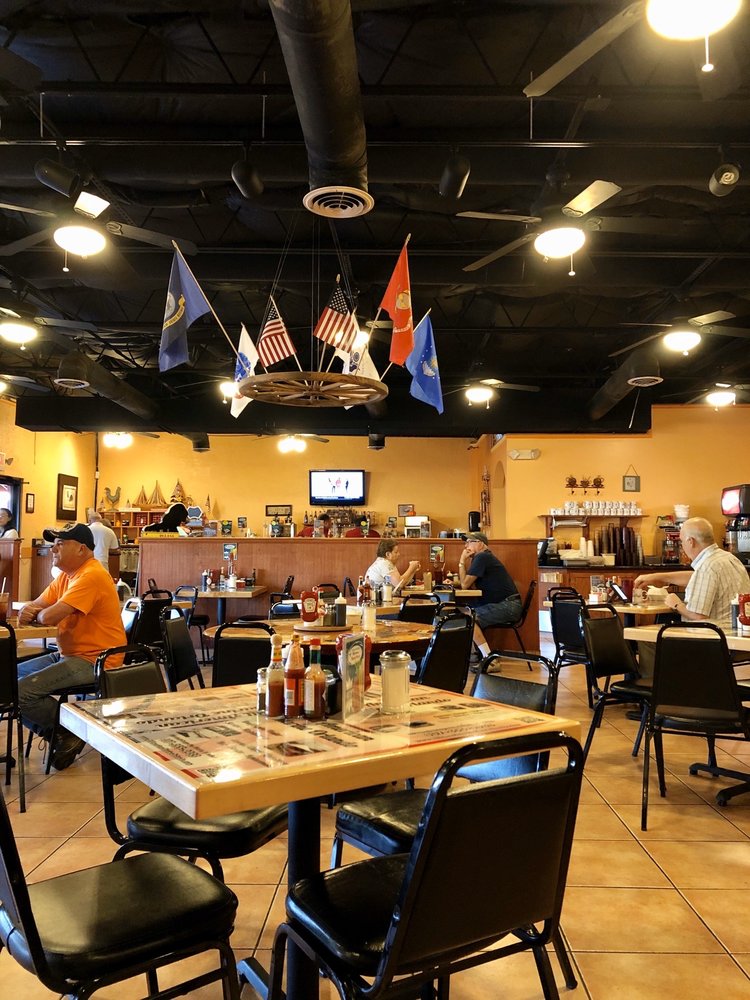 John and Nancy are the owners of this huge and well-designed restaurant.
They enjoy running in operating the business, experimenting with new dishes, and seeing their regular clients. They provide a wide range of services, including takeout, online ordering, and delivery via Postmates, Grubhub, and DoorDash.
The shop can accommodate over a hundred people, so come in and relax, or contact them for catering services if you have an upcoming occasion. They will happily provide you with excellent service as well as delicious food and beverages.
Address: 7125 South Orange Avenue, Orlando, FL 32809
Phone: 407-812-7012/407-812-7018
2. Joffrey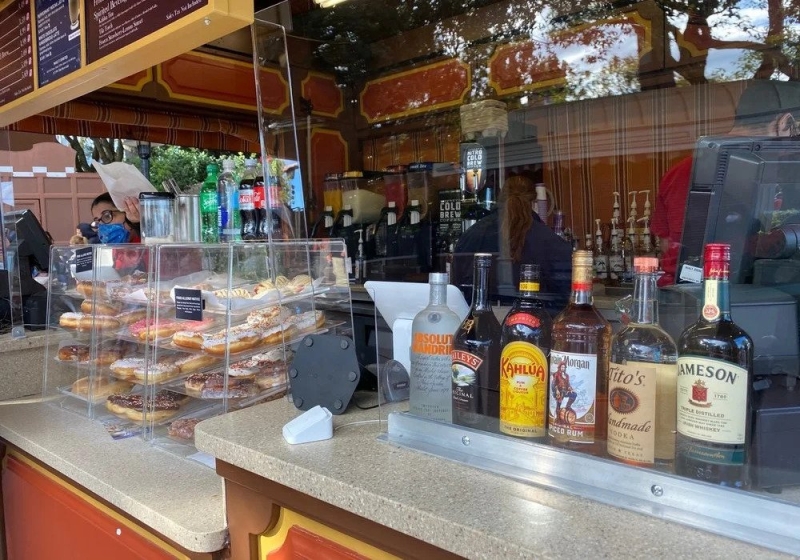 We all know how much a wonderful cup of coffee can brighten our day, which is why Joffrey exclusively uses high-quality Arabica beans.
At the same time, they maintain a positive relationship with the bean producers in order to ensure that each cup is flawless. Aside from that, patrons at the Disney Springs outlet can purchase coffee in bags.
With Joffrey in your hand, you can enjoy your time at Walt Disney World. Calorie-free, allergen-free, sugar-free, and gluten-free drinks make up the majority of the drink selection.
If you wish to, you can add sweeteners or creamers to your great coffee. You can reach out to them if you're interested in reserving their mobile bar.
Address: 1510 Ave of the Stars, Orlando, FL 32836
Phone: 1-800-458-5282
1. Black Bean Deli Orlando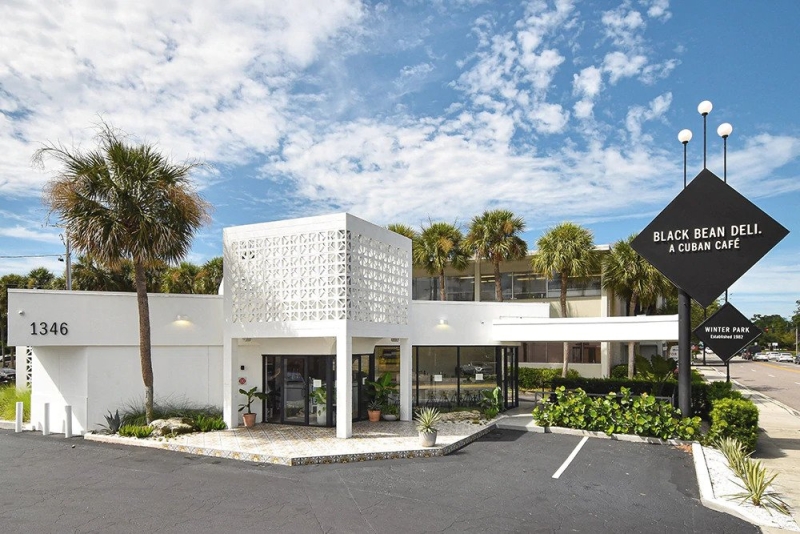 This Cuban café is run by a family who wishes to keep their family tradition alive while also looking to the future.
They are open every day and provide a broad variety of meals and beverages. Their beverages include not just specialty coffee, but also beer and wine, which you can enjoy with a colleague or client while discussing work.
They also provide catering services, complete with an impressive food menu, so you know exactly what will be served at your events.
When you look at the shop's interior, it gives off a relaxing atmosphere that makes you want to walk in and relax. Here are just one of the best places to go in the city, beautiful like downtown Orlando.
Address: 1835 E. Colonial Dr, Orlando, FL 32803
Phone: 407-203-0922
Check out: Orlando Florida Things To Do 4K By Island Hopper TV