Grabbing the first cup of coffee in the morning at their favorite coffee shop is the best part of the day for coffee lovers. So it is no doubt that more than 49% of coffee drinkers prefer skipping a shower in the morning rather than skipping their coffee. In addition, there is also no surprise that 41% of American adults drink coffee daily which leads to an average amount of American coffee drinkers is nearly 3 cups of coffee per person, according to the National Coffee Association.
Even though the coffee industry continues to grow as the demand increases every day, it does not mean putting up the sign that "Open" the coffee shop is enough to attract coffee lovers and new customers. At the same time, while the competitor is starting to enter into the market, the customers are also starting to change their behavior to doubt the world's changes, and this requires an old practice of marketing ideas that need to be updated.
At the time of writing this, we are also considering the biggest problem which is the coronavirus or COVID-19. With the lockdown and social distancing, the operation of coffee shops was rapidly impacted that led to the need of finding new and best marketing ideas to save and grow their coffee businesses.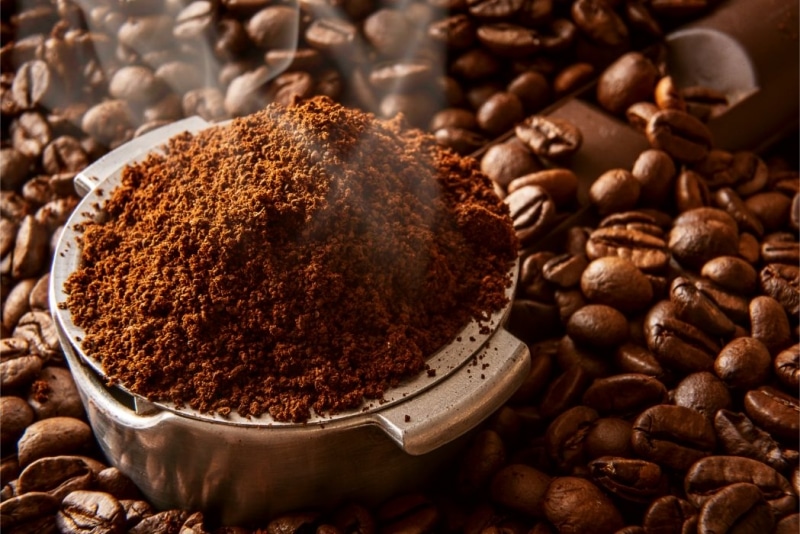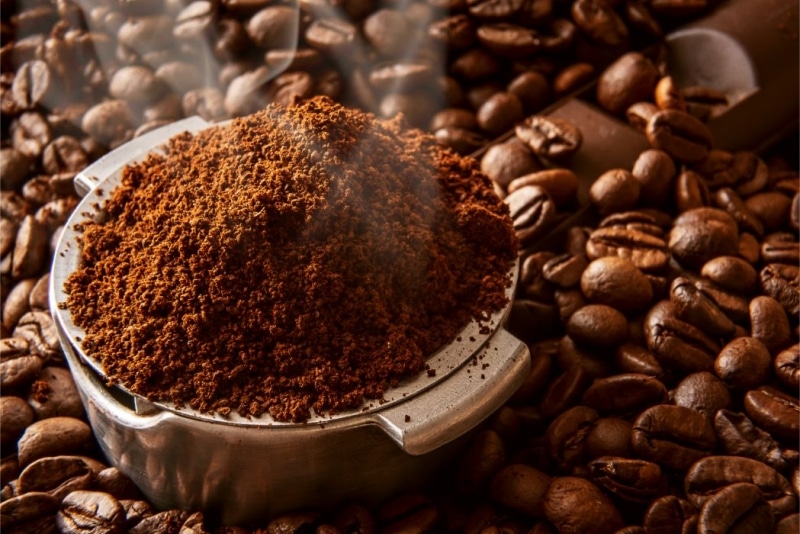 Despite this, as the coffee owner who just opened a franchise coffee shop or already owns independent coffee shops, needs the potential marketing ideas to practice and become stand out in the coffee's market in 2023. However, will those ideas be effective? Will those ideas help us in competing with other potential competitors? Will people choose to believe in our coffee shop? Will people be convinced by us?
Let's consider some rough causes that will make people choose to believe us and be convinced by us.
Tips to think about coffee shop marketing ideas
We are less expensive.
We have an unforgettable taste.
We are comfortable and hygienic.
We are easy to find.
We are trustworthy and ethical.
We often have gifts and interests even.
We come with the different, extraordinary decor and free wifi.
This is why coffee shop owners must find the best marketing idea that considers all the above rough causes and can be the best practice in 2023 for their coffee business.
What are the best marketing ideas to practice for coffee shops in the current day?
The following 10 points will show the best and most interesting trends marketing ideas as well as advice from the real coffee shops. Maximizing all of those strategies will contribute to helping the coffee owner increase the number of their customers while also decreasing the spending on marketing activities.
Marketing idea #1: Get your coffee's branding right
You might be questioning yourself after reading the headline like "Is the right branding really necessary in marketing my coffee shop?"
Before you can think about marketing your coffee shop on social media such as running Facebook ads or uploading images on Instagram, Twitter, or on a Google Business listing, you need to understand that opening the coffee shop isn't just a store or company but it's the brand awareness. In order to build your branding right, as the owner, understand what you want the coffee shop to stand for, what are the tons of customers you would like to attract, what type of atmosphere your coffee shop wants to focus on with a suitable budget, and how you will advertise your business.
If you do not clearly understand and could not answer those fundamental questions, your coffee's brand would be unspecific, your marketing plan will not ultimately be effective in the long run. Meanwhile, your customers will not see what you see or what you stand for that will make them won't gravitate towards you. So keep questioning yourself "What is my coffee's branding? What do you want your customer to think of after hearing the branding?"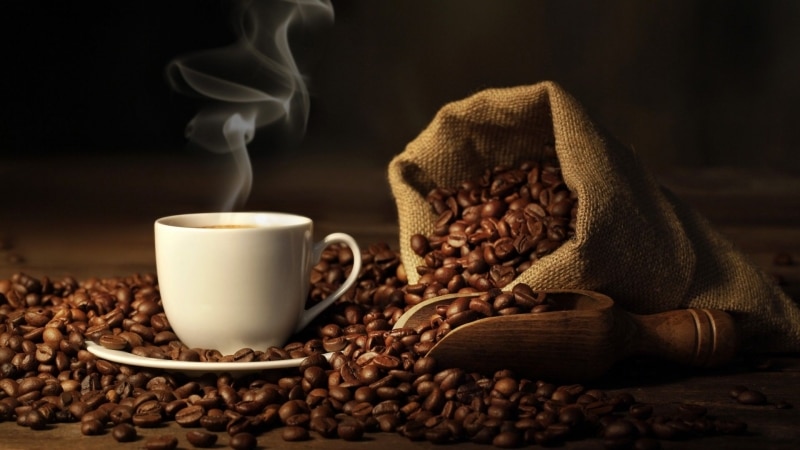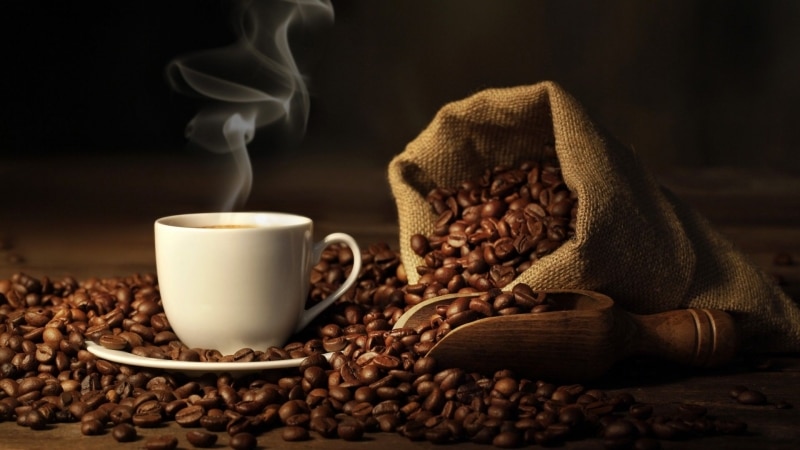 Does my coffee's branding sound cheerful, restful, luxurious, historical, family-oriented, study-center, coffee experimenting, or just a place for entrepreneurs to get work done? You can not be all in one, but you can be some of these. You can make the branding clearer after you set the ideal type from these. Once you have a clear type of branding you will easily market your business because you know who you should focus on, who fits with the branding, and who you're explicitly marketing to.
Social media marketing is an excellent low-cost way for business owners to attract new customers, promote their brand, and increase sales performance.
What would a marketing idea be without social media?
We're in the year 2023 where social media marketing ideas and social selling are now the norms. Running a business but not investing in social media would be a big mistake in marketing activities. Social media has the power to reach millions of social media followers both in your community and across the globe. As a result, it can boost your marketing efforts. At this moment, think about marketing in the local community first, you can start the social media plan with various media platforms. Below is the list of the top 2 social media platforms that make the perfect suit for coffee shops.
Facebook, a trendy social media application that currently helps in spreading the information faster and larger. It results in changing their users to the real customer, and it is also one of the most comprehensive online directories for local businesses. Customers seem to have found new businesses on Facebook more than any other channel. Moreover, Facebook ads are also crucial in spreading the advertisement that fits with the coffee shop. More than that, the Facebook page is also a convincing way for customers because people mostly go and check for the information of the coffee shop while finding the opening and closing hours there. Also, they can check the reviews, a menu as well as other contact information. Hence, the ability to design Facebook page profiles is crucial since it will tell the customer everything they should know about us.
Tips in creating the best Facebook page for your coffee shop:
Location or Map
Opening hours
Website
Description of the business
Phone number
Menu
Images about your shop
Business updates
Instagram
Instagram has become the trend of social media advertising platforms because more than 500 million users interact with Instagram Stories every day while over 60 million images and videos are uploaded daily. Additionally, Instagram is also called the heaven of foodies, drinkies, and influencers which would be the perfect place to showcase your best coffee business. Moreover, Instagram helps you in building your coffee brand image through pictures and video because users on Instagram more often look for product recommendations on their Instagram account than on other platforms. Lastly, hashtag Instagram posts or stories ads is another effective social media marketing technique that you cannot miss in marketing strategies.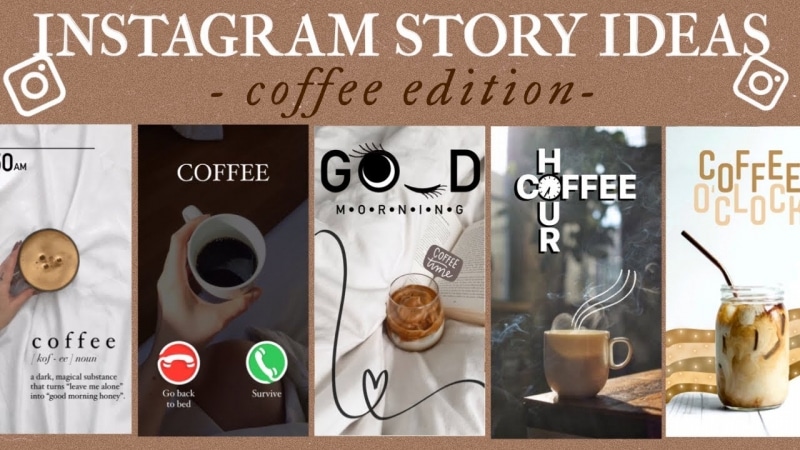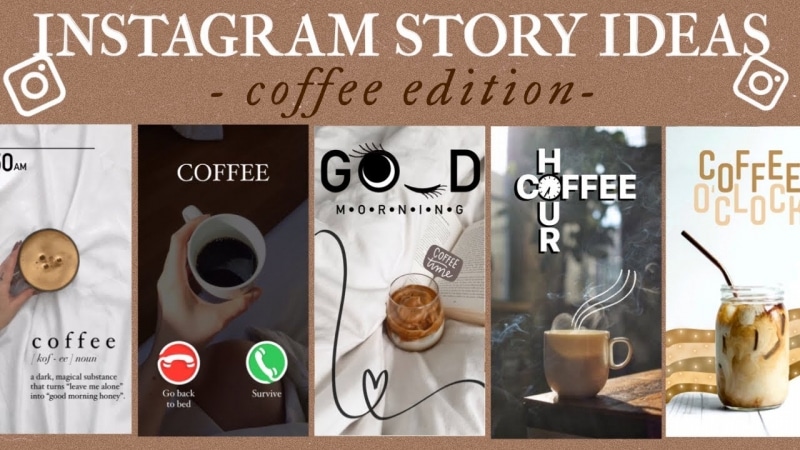 Marketing idea #3: Host a giveaway or coffee making class event
One of the best activities to do in marketing your coffee business must be taking out the product to an event and giving them away as a gift.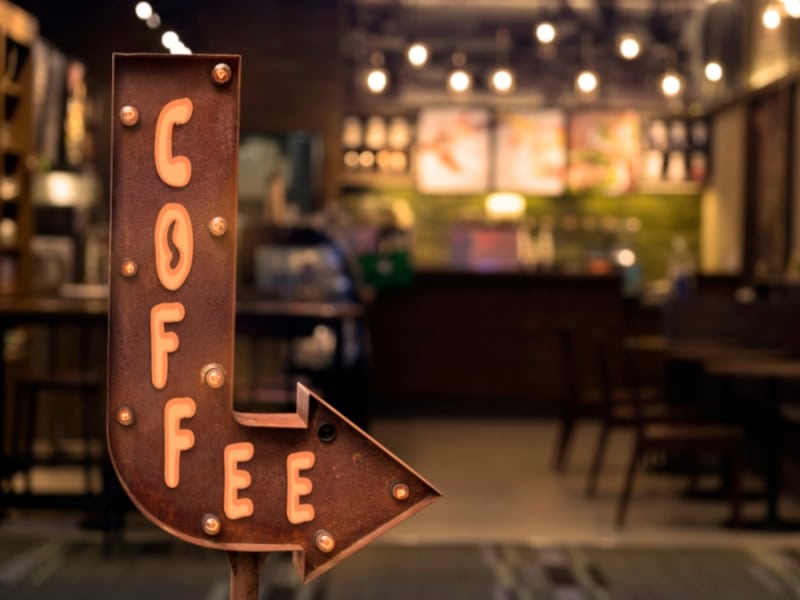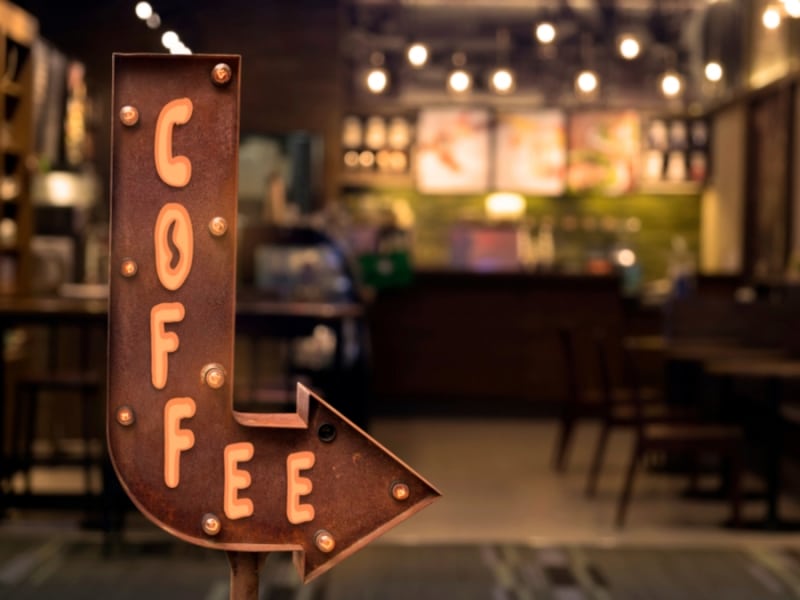 Holding a giveaway event or upcoming events at your coffee shop would be the best way to expose new customers to the coffee shop through the profile of the event itself and also through word of mouth. Moreover, slowing customers down with free more coffee or free samples is also a great way to introduce them to your coffee shops because the first impression after testing our coffee is the best convincing way. Furthermore, do not do it alone, events are about networking, so joining with others in the local community. Joining giveaways in food-centered events or other local events, will not only bring in new customers to know and experience us but also helps raise our coffee's profile in the local community. Rather than this, hosting a coffee-making class and coffee contest with a rewards program will encourage the customer's good feeling to join while building stronger relationships with them as well.
Marketing idea #4: Build the loyal customer
Building a loyal customer through the loyalty scheme is a must in coffee shop marketing ideas in order to keep increasing and boosting their brand awareness.
Who can we count as loyal customers?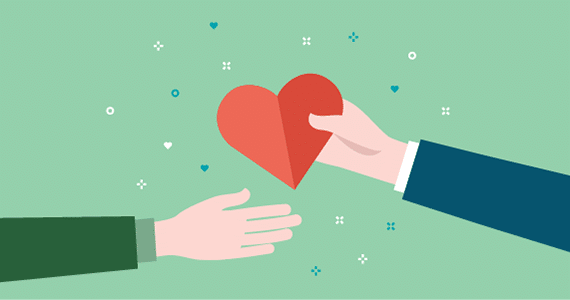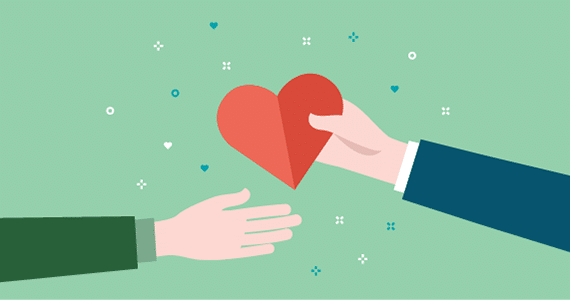 Loyal customers are those who spend more in your coffee shop as they keep supporting and coming regularly. They also tend to introduce their friends or family to our business. Having a base of returning customers will help us grow and also take our pressure away from acquiring new ones because in fact, acquiring new customers is as much as 25 times more expensive than retaining the existing customers.
The best way to build a loyal customer base requires you to be a good loyalty scheme creator. Meanwhile, you should be able to be a good relationship builder between your business and customer through the loyalty program. Understanding that serving excellent coffee is important but providing a great all-round customer experience is a must. In addition, one of the best ways to further incentivize loyal customers for your coffee shop is through a rewards program. Giving customers rewards or a stamped loyalty card will give them an incentive to keep coming back and continue to support your great coffee shop while also boosting their spending in our business increases significantly because of the great feeling toward us.
Marketing idea #5: Digital marketing
Moving on to the next marketing idea, digital marketing is a trend in 2023, especially in coffee shops.
Doing the coffee business but not going with digital marketing would make a slow business operation and hard to increase brand awareness. In addition to this marketing idea, it would be time to consider search engine optimization that helps in reaching out to potential customers.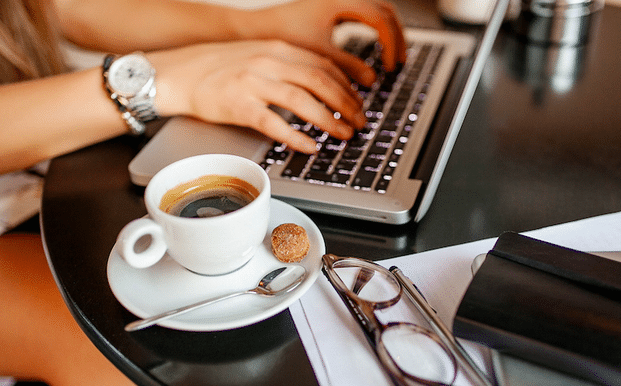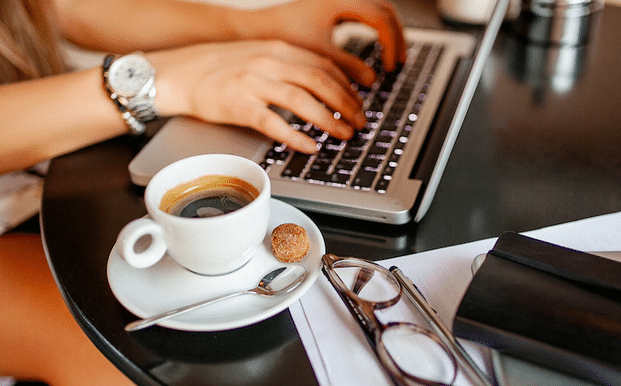 There is one thing we know for sure that coffee drinkers will search for coffee regularly, so it's important to capture their attention in the ways they consume information. SEO would make an easy way to attract new customers through the time they find coffee information or when they search for similar or related information.
So make sure that you are regularly creating the questions that your customers might have about your business. Meanwhile, keep updating your social profiles or social media pages about your shop information, opening hours, contact details, positive images of the business, physical location as well as the menu, so it can be a great way to gain new customers through the door and talking about your coffee.
Marketing idea #6: Using the Influencer marketing
Never underestimate the potential of influencer marketing because it is the current creative and trendy marketing strategy especially when it comes to coffee shops. This helps to give advertising control to their customers, and also provides social proof about your coffee shop.
With influencer marketing, you don't need to be a big brand business, you can host a promotion on a special day or soft opening by inviting food bloggers and influencers to try a new product or a special menu. Moreover, you can send the product and ask them to share their honest review, post pictures on their account, or stories with good news about our coffee shops like promotion period, soft opening event or give away event.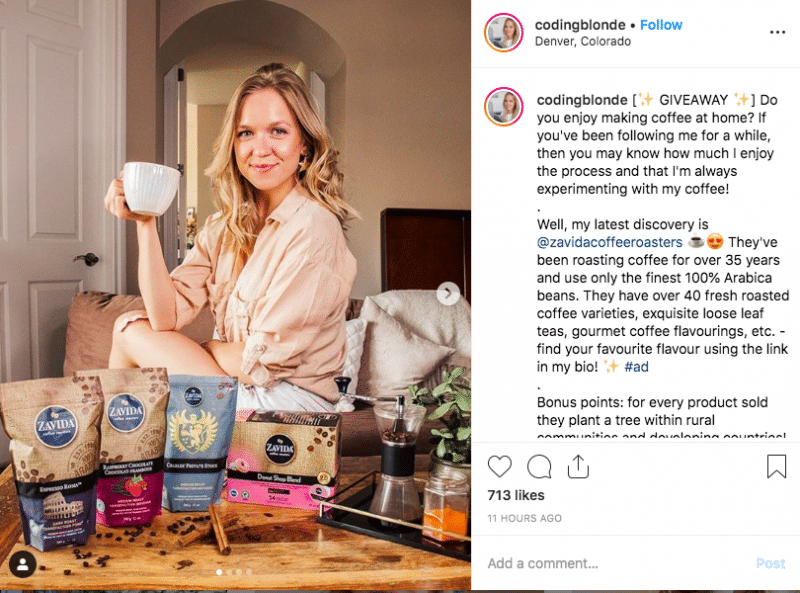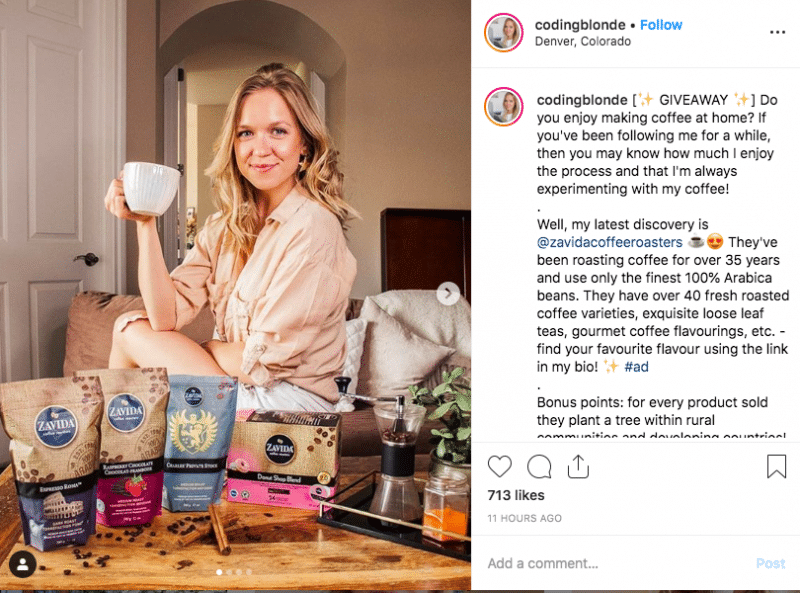 Also, the loyal customer is one of the cost-saving marketing activities because it can also be a part of influencer marketing. They can share their positive reviews and help spread the good word about your coffee shop. Some loyal customers will influence other new customers about our shops without any encouragement, while some might need a reward or free stuff for doing so. Hence, you have to offer a free cup of coffee, rewards, or incentives in exchange for the impact on your business, thereby greatly expanding your brand.
Marketing idea #7: Updating Your business
Independent coffee shops or new coffee shops should be creative or unique in order to stand out from other local coffee shops. However, you should also update your uniqueness to be more special and extraordinary. Keep regularly updating your menu, especially to adapt to changes in customer interest and trends. Having new interesting choices on your coffee menu frequently helps ensure that customers continue to return to your coffee shop and attract new customers at the same time.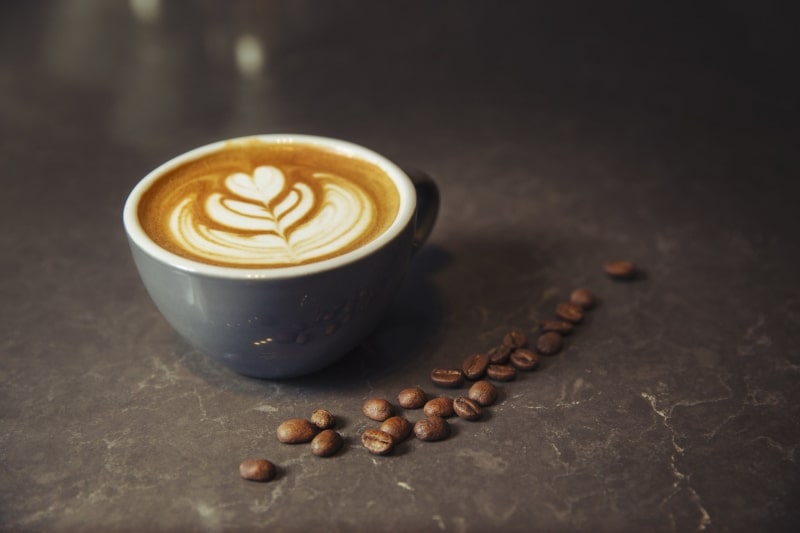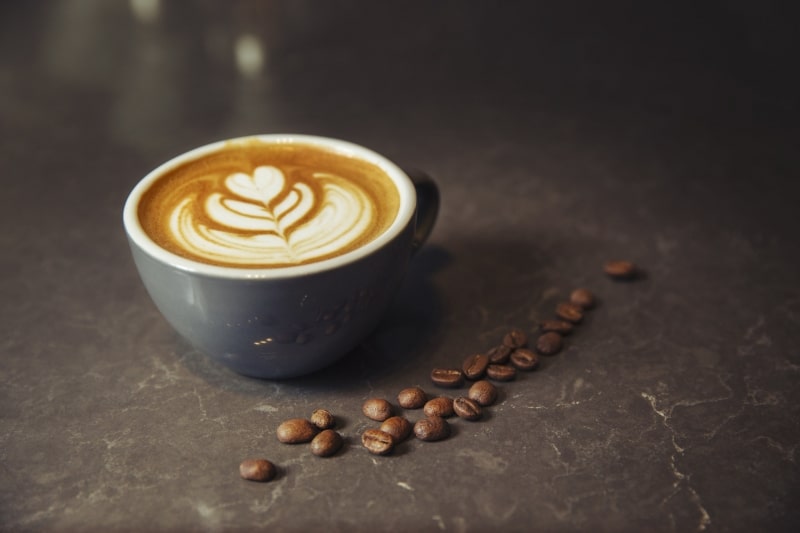 Furthermore, you should also try embellishing the additional items to add to your old menu to be the coffee best combination to catch the heart of the customer with your upgrade. At the moment, you can give your new coffee menu an imaginative, creative name or add on a seasonal drink to help your business stand out from other local businesses. Additionally, you can also use the trick to place your most expensive coffee drinks near the top of the menu, which makes it an easy way to boost your coffee shop's profits in a single move. At the same time, updating your business can also count towards your front shop. Make sure some decoration or the style of your shop is updated seasonally or updated throughout the special event of trendy people.
Marketing idea #8: Joining the local delivery
Doing a coffee shop marketing plan should not focus on the physical store solely because joining the delivery platform would make a surprise result for the business, especially in 2023. Delivery applications have become the easiest and favorite way for the customer. It is no longer a take-out of big brand companies, but a trend service, even for small coffee shops.
Joining the local delivery is another way to tap into the huge audience that is looking for drinks delivered to homes or offices anytime and anywhere. Besides, there are a variety of delivery applications and services to choose from, and the expansion on this basis is surprisingly easy to accept, which is very suitable for an independent coffee shop aiming at improving sales performance and increasing new customers.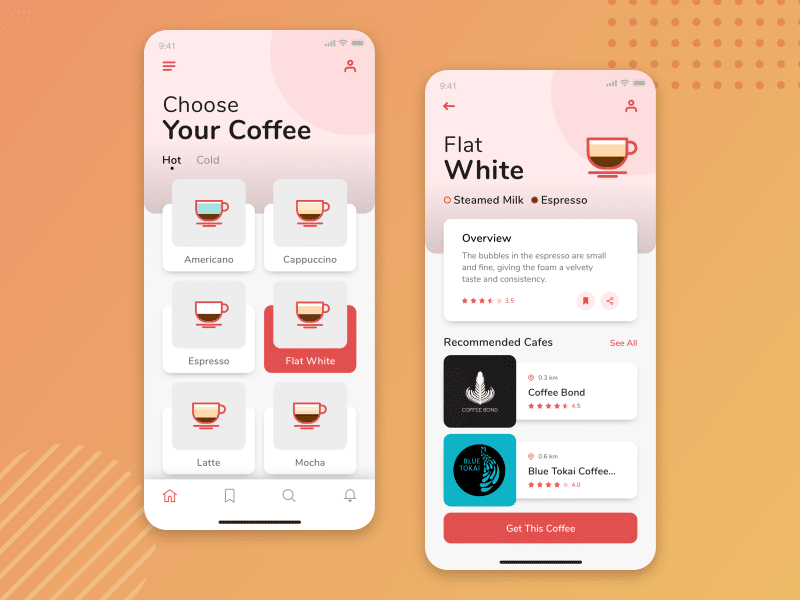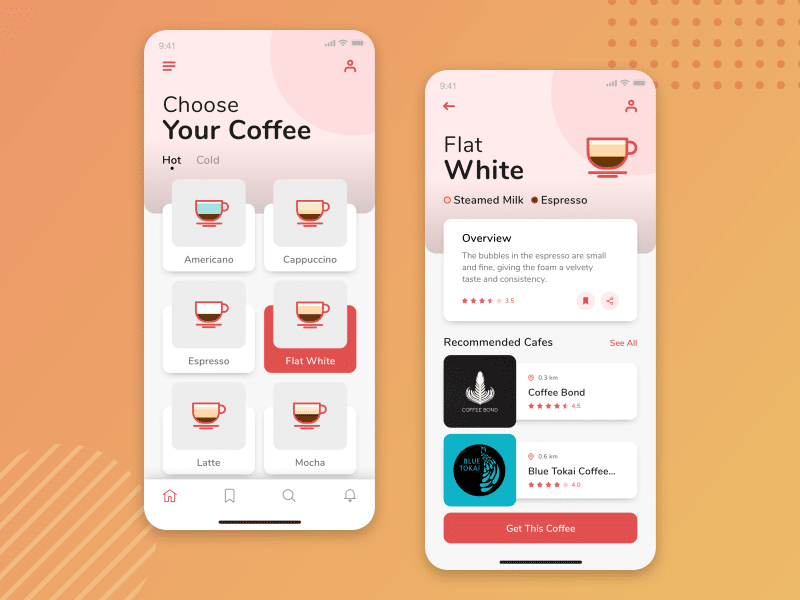 By joining food delivery apps might compete with other coffee shops but you can also expand your reach by doing coffee shop promotion ideas and building relationships with customers as in physical stores. There would be a significant change to your business model but you still can offer a discount, free coffee, or offer free samples to attract customers while you can also receive online reviews from customers and open your cafe up to a brand new audience and profitable source of revenue. Thus, joining a delivery application for your business to not only locals nearby but reach out to coffee lovers around the community who might not be able to make the journey to your coffee shop each day.
Tips to compete with many coffee shops in delivery application:
Setting the attractive price
Offering the best quality drink with hygiene packaging
Choosing the best picture to put the menu
Running a discount, free coffee, free drink
Using coupon promotion or code promotion
Detailing your business location and contact numbers
Checking customer review for a better improvement
Marketing idea #9: Customer feedback and review
Feedback cards are internal ways that are usually available at shops or we can mail by E-mail or published on pages to the customer base or new customers who have just experienced our new coffee menu. We ask them for honest feedback to find out what our customers do enjoy or like the most after experiencing it. Doing so will help us to get both negative and positive feedback. However, negative feedback will make us understand our lacking parts that need improvements and also have a chance to correct the mistake, giving an incentive to keep connection with them and try us again. Meanwhile, positive feedback will be the best thing to motivate us to stay closer to customers.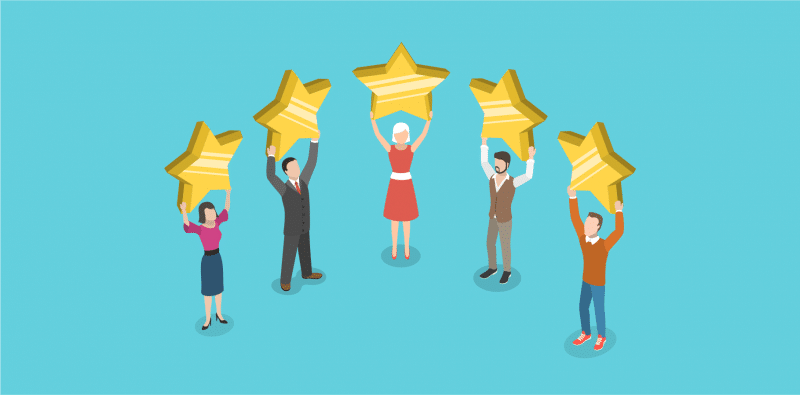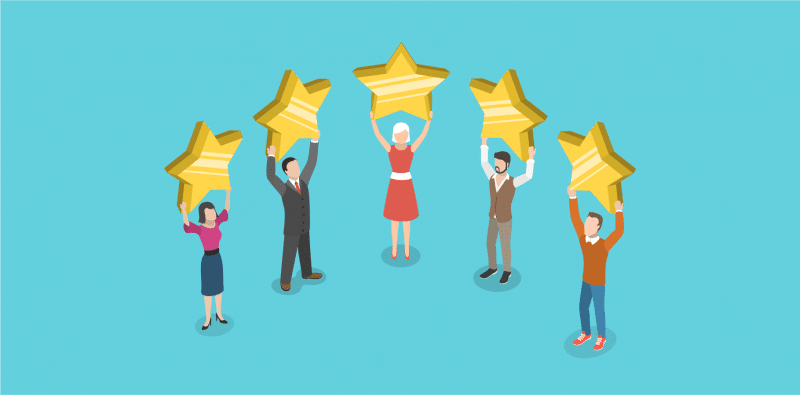 Moreover, for review or short feedback that can be seen externally, can also be our best marketing strategies. The feedback and short review can appear on Facebook pages, websites,s or through the delivery applications. Asking a customer a starred review or short feedback after experiencing our great product and service makes a perfect look to attract more customers who come across us. Please be sure that you are not afraid to ask for a positive review on your social media page because customers love helping out businesses they appreciate. More than that, customers leave reviews with full star and good feedback are the greatest marketing key to catch people's attention to encourage them to experience us.
Marketing idea #10: Create a elegant website for your coffee shop
Here is the last point on the list, creating a website for your business can not be forgotten. Ignoring this marketing channel would be a big mistake because if you open a coffee shop but do not have a website, it would be similar to not exist in the digital world. Website is not only a perfect way to increase an online presence for your branding but also help you in advertising your shop to reach out to more customers.
Websites not only help us attract the customer through google searches about our coffee shop, at the same time, websites can also connect us to stay close to custom. A single click on a website and register would make our link to another marketing part such as email marketing. We can have a chance to share the best thing to gain more customers through email once we have a promotion, offer a free drink at our shop, or any community event.
Another best part of the Website is that it will help give your customers important information about your coffee shop as well.
The list of beneficial part from the website for your customers
Detailing: Shop opening hours
Contacting Information: Address and phone number
About Us: Convincing customers to know why we exist, what best product we offer, and how we are different from other
Calendar: Showing the important date about our shop such as upcoming events, special offers, or promotion period.
Talk With Us: Introducing customers to talk with staff, providing feedback, or contacting for important activities.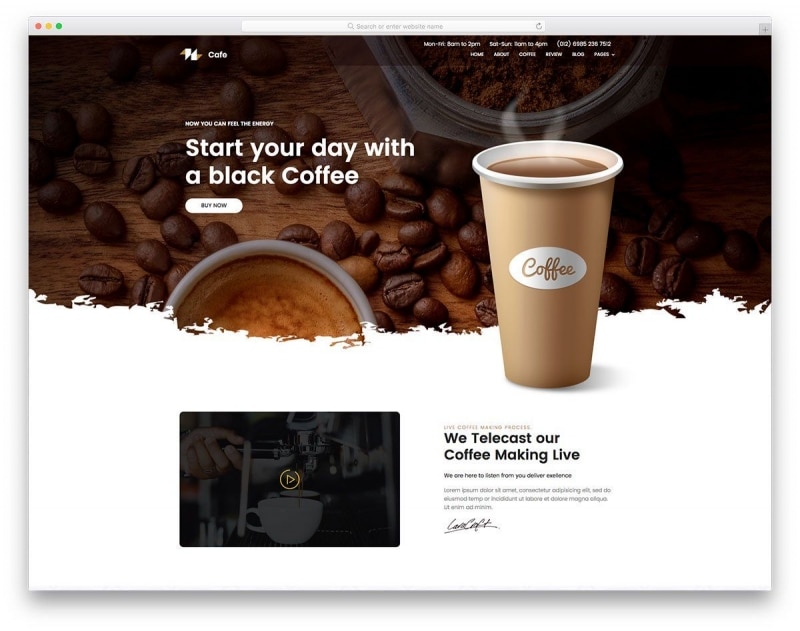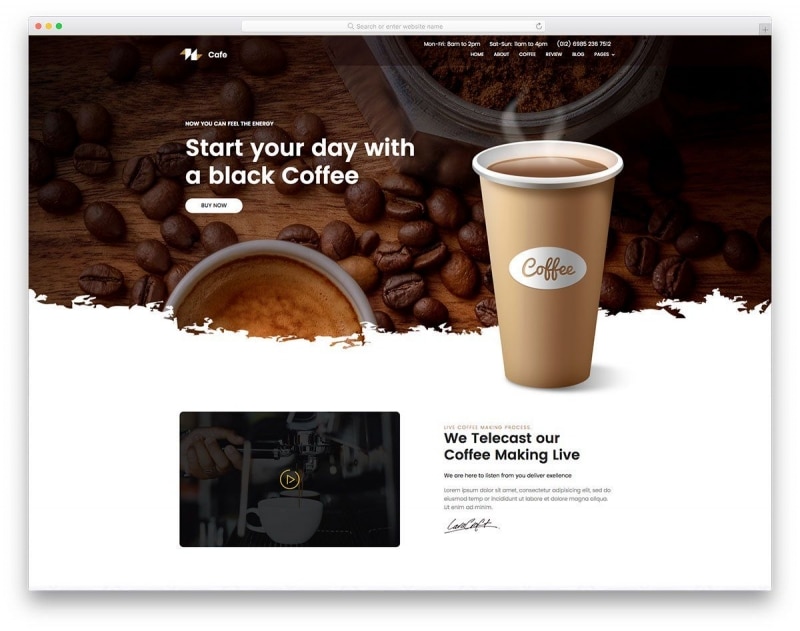 Final Thought
The coffee industry is growing which makes other local business owners start increasing as well, and this requires coffee shop owners to practice potential marketing ideas in order to survive and keep growing in this market. There are many ideas that we can practice in the coffee shop, but the best one is the idea that stands out and is up to date to fit with the trendy situation. You can still practice the word of mouth to market your shop, but it is a slow activity especially marketing the coffee shops during pandemics while people tend to be socially distant and prefer using digital platforms.
Hence, to market your coffee shop well in order to increase both branding and customer interest practice, the above idea would benefit you. Remember that giving incentive to customers is what they need when you market your coffee but giving too much would not be a good sign for marketing your branding.
References:
8 Steps in Creating A Profitable & Successful Coffee Shop Business By Wilson K Lee