Coffeespiration believes that all coffee lovers feel coffee is so deeply ingrained in our lives that we almost cannot live a day without it. Be it at home or office, having a useful coffee maker on the kitchen counter makes all the difference in a day of life of a cafephile like us. However, it comes at a price. Coffee beans must be grinded before they can be brewed and it is costly.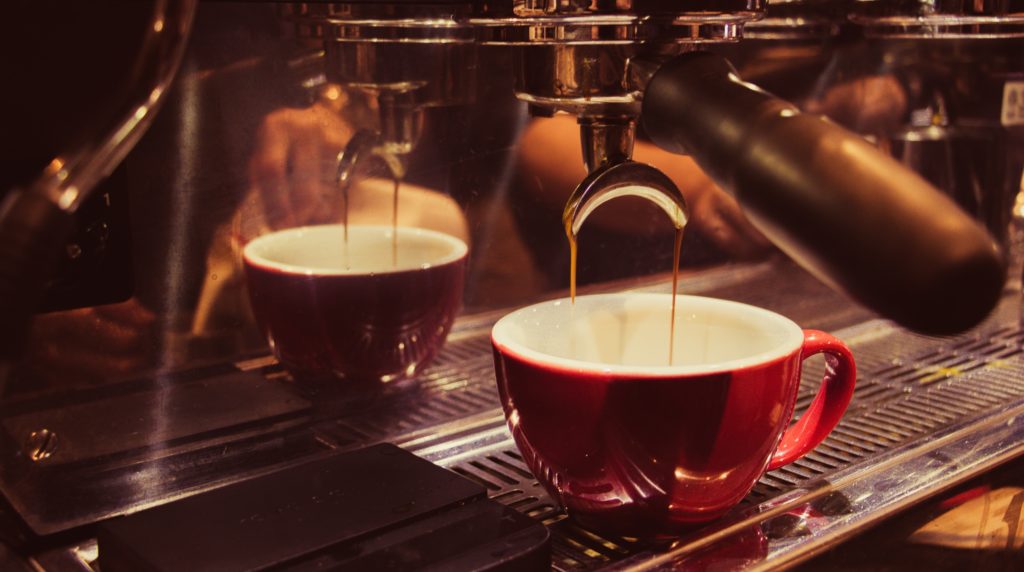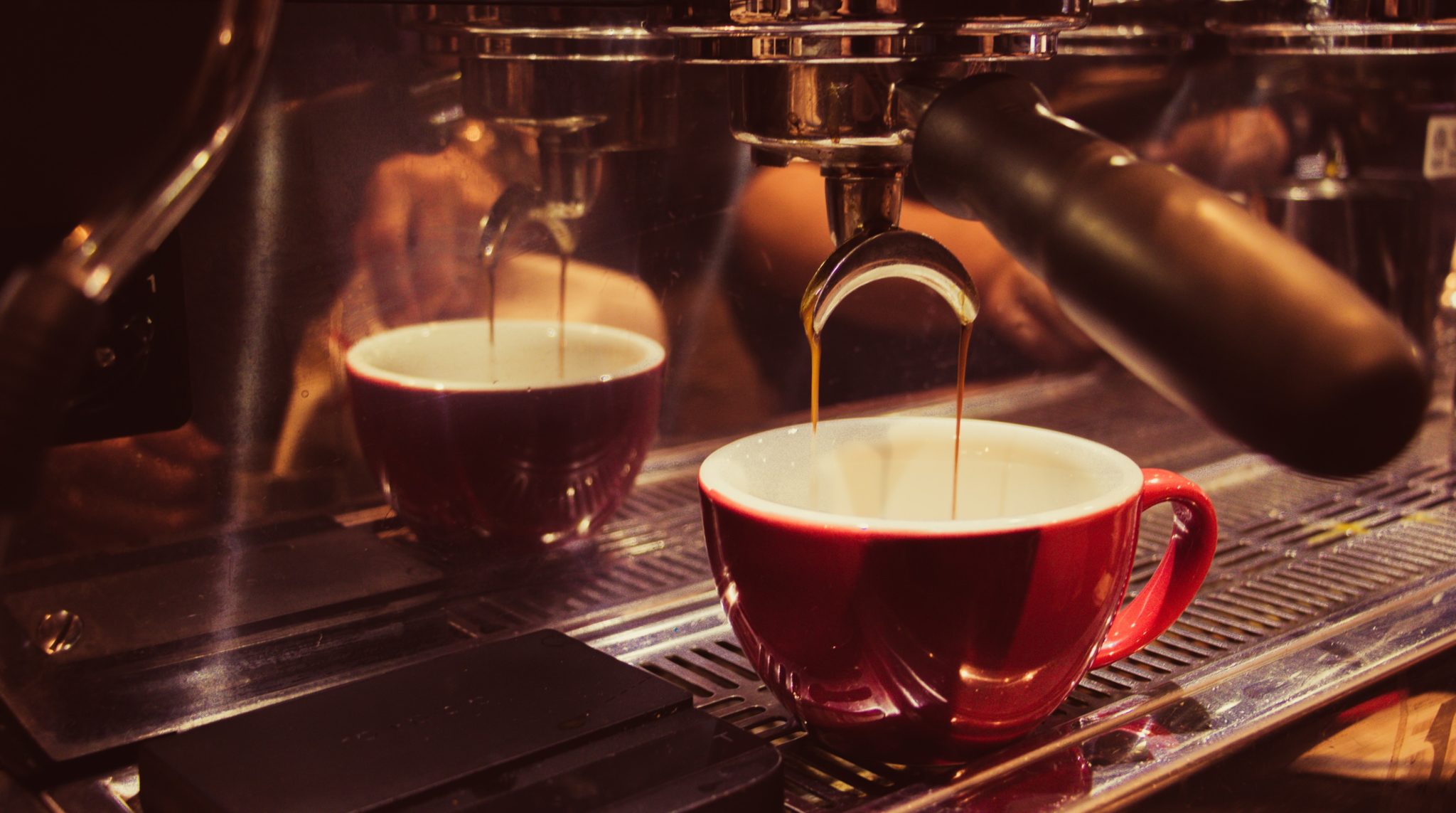 Fortunately, nowadays there are grind-and-brew coffee makers out there on the market and it is all worth your investment. The machines have a serviceable grinder equipped in and they can magically make fresh coffee for your routine. You don't have to buy an extra grinder in addition to your coffee maker. Consequently, it saves you money and space on your counter or table. Through our well-conducted research, we have compiled a comprehensive list of the best coffee makers with grinders in 2023 that will help you make better and more informed decisions on which product to choose.
OUR TOP PICKS
Breville BES870XL

Precise espresso extraction
Micro foam milk texturing
Bean hopper capacity

De'Longhi ESAM3300

Easy-to-use
Grinds beans instantly
Charcoal Water Filter included

KRUPS KM550D50

Brew whole bean or pre-ground coffee
Powerful stainless steel burr grinder
Easy to clean & dishwasher safe: 6

Gaggia Brera Super Automatic Espresso Machine

Frothing for milk beverages
Rapid steam technology
Cup height: 3.25" to 4.5"

Saeco Xelsis Super Automatic Espresso Machine

Premier programming
Hygiesteam system
Double thermo blocks
Understanding The Type of Coffee Makers With Grinder
Why Coffee Makers With a Grinder?
If you are really enthusiastic about having fresh coffee right from grinding the beans, having a grind-and-brew coffee machine is a must. It provides you convenience, control, fresh taste and refined flavor. In terms of convenience, you do not need to manually grind coffee beans on your own. You have the machine to take care of that for you. Concerning control, the grinders come in different shapes and sizes and can grind different types of beans. Therefore, you can just control the strength of your coffee from the control panel.
Regarding the taste of the coffee, the grinder will take care of the fresh feeling that you can always get. No more buying pre-ground coffee! You can just roast your own beans and leave them for the grinder to give you the taste you deserve. In respect to flavor, you can get even more refined flavor of coffee with the integrated grinder. The machine will give you the full potential of the coffee beans. All in all, owning a coffee maker with a grinder is a win-win.
Types of Coffee Makers With a Grinder
As you may already know, there are many types of coffee maker products with their own unique integrated grinder. We classified those many types of those built-in grinders into three:
Blade Grinder
This type of grinder will give you many benefits including low price, small footprints, good flavored coffee. However, they still have some disadvantages such as uneven particle size, heated grind, inconsistency, and static charge.
Burr Grinder
This type of grinder is advantageous in regards to uniform sized grounds, and "well rounded and richly flavored brew". Its drawback is that it can make loud noises on some machines.
Manual Grinder
This is a classic type of grinder which you have to use to grind your own coffee. It gives precise and consistent grind to your coffee beans. Concerning its downside, as you might already guess it, it takes humane effort and it can be exhausting.
List of Top 10 Best Coffee Makers With Grinders in 2023
10. Cuisinart DGB-550BKP1 Grind & Brew Automatic Coffeemaker (12 Cup, Black)
This Cuisinart product is one programmable grind-and-brew coffee maker that can brew coffee in high capacity, prevent dripping, and is convenient to handle. The coffee that comes out of its grinder is fresh and tasty, authentic to its origin. Not only can you program this machine, you can schedule it and control its brew-pause on command.
What makes this breville coffee maker with grinder convenient is the ergonomic handle that allows you to carry it easily when pouring and it also features a pour spout and a knuckle guard. In addition to that, it can automatically shut off up to four hours of operation and after up to four cups of coffee. Equally significant are the filters that this Cuisinart DGB model has, which are gold tone commercial filter and charcoal water filter. These are what purify the content of your drink before serving.
What we like:
Programmable with brew-pause features
Separate grinder chamber and filter tools
Ergonomic handle and dripping prevention
What we don't like:
The grinder is loud
The cleaning process can be challenging
You have to measure out coffee beans for each pot
9. 10-Cup Grind and Brew Automatic Coffee Machine with Built-In Burr Coffee Grinder
If you are looking for a large capacity coffee maker grinder, this product is one you should opt for. It can brew up to 10 cups at a time and its capacity is one and a half liters. You can also set the amount of coffee powder on the grinder as well. By the way, you should keep in mind that when you use this machine, you should balance the amount of water and coffee powder you use so that you can get the best possible coffee concentration. In terms of operation, you can select types of coffee beans or powder to make drip coffee. This self-grind coffee maker has a burr grinder that can brew a fresh cup of coffee with coffee beans for you. This burr grinder gathers the beans and ground them to retain the full flavor of the beans and finally the result is the coffee powder falling directly on the filter.
This amazing single serve coffee maker with a grinder built in has a number of settings that can optimize coffee flavors for you. It has three strength control settings and eight coffee grind control grades that can help you output your desired drink. The strength control allows you to choose strong, medium, or mild for your coffee flavor. Through the grade controller, you can choose grades from coarse to fine, based on your bean type and desire. Furthermore, you can schedule the start time for the machine to begin grinding and brewing at a specific time. You can just enter the timer mode and set the time for automatic start, then you can use the programmable timer to preset the grind and brew time.
What we like:
1.5 L large capacity
Easy to operate
Optimum flavor through brewing settings
Automatic start function
What we don't like:
Espresso comes out watery and light
No good instructions
The milk frother is not durable
8. Philips Carina 1200-Series (EP1220/04) Super-Automatic All-In-One Programmable Espresso Machine
This Seattle coffee gear exclusive is a perfect combination of grinding, brewing, and frothing. It's an all-in-one grind-and-brew coffee maker. With a 2 year Philips Direct Warranty, you've got nothing to lose. The package includes just about anything you find useful in a coffee machine. You like foam on your coffee? The machine can help you achieve that with its auto-frothing wand that brings out the best of milk foam that you like so much. At the same time, you can decide how hot this freshly brewed coffee of yours should be and what kind of texture you'd like on it.
All the more reason to choose this one is the programmable feature that this coffee machine with grinder and milk frother has. You can add a recipe preset on any drink button you want, saving you time to recreate it. Furthermore, you can change or make adjustments to what has been set on the fly, all thanks to the amazing dose and volume buttons. We assume you might like additional gadgets on your machine, which is why it is noteworthy to mention its compatibility with AquaClean, which is sold separately. This one is, of course, optional, yet if you'd like, you can have a smart-sensing water filter to track the use of the machine. With this addition, you can use up to five thousand cups without descaling. Finally, the front loading water tank is something we ought to highlight. The slide-out water reservoir has a 1.8L capacity and is totally refillable without you having to move the machine.
What we like:
All in one package
Auto-frothing wand with temp control
Programmable drinks
Front loading water tank
What we don't like:
Need to adjust the amount of water to get standard 8 o.z. Cup
Can be hard making espresso
7. Saeco Xelsis Super Automatic Espresso Machine, Titanium Metal Front, SM7684/04
This programmable Saeco Xelsis Espresso coffee maker with bean grinder is unique in its own way. You can program anything you like, from milk and espresso volume to texture, temperature, and dose. The functions are there for you to start your day with freshly grinded and brewed coffee. With its user-profile function, you can save your favorite drinks for later use, saving you time and energy recreating the same redundant process. Furthermore, with its touchscreen control, it becomes more and more convenient for you to command your coffee drinks using only your fingertips. The 3.5" touchscreen display allows for more formidable programming prowess at your disposal.
This coffee maker grinder has a hygiesteam system that is an upgrade to the conventional steam systems. Moreover, this Xelsis model also has automated purge and clean cycles with fridge-ready milk carafe packs in texture control. In addition to that, it provides accurate temperature controls for you and has two thermo blocks that are specifically dedicated to brew and steam your coffee drinks for you. Finally, you find it convenient to fill water in the machine using its front-access water reservoir and adjustable spouts and a scratch-resistant drip tray.
What we like:
Premier programming
User profile and touchscreen control
Hygiestea system and double thermo blocks
Refined ergonomics
What we don't like:
Temperature of the coffee is not hot enough
The functions and control can be complicated
6. Breville BES870XL Barista Express Espresso Machine (Brushed Stainless Steel)
For those coffee lovers out there, this machine is the most suitable companion for daily coffee intake routine. It has a dose control grinding that can bring you the desired coffee taste that you like with any roast of beans. It is integrated with a conical burr grinder that grinds coffee beans on command to bring just enough to brew you the ground coffee directly into the portafilter. Oh, and for the espresso lovers, this baby will satisfy your needs, for it possesses digital temp control (PID) which delivers water exactly at the right temperature, making sure you get the optimal espresso extraction. Furthermore, the steam wand of this Breville coffee maker with a grinder provides for you the hand texture micro foam milk that attributes to the flavor of the coffee and allows room for latte art.
Not only is this coffee maker that grinds beans beneficial to the taste and looks of the coffee, it brings convenience for the user as well. Along with its grind size dial, the machine is super intuitive and extremely non-complicated. It gives you control over the grind size of the beans, regardless of its type. Moreover, with its innovative grinding cradle, this grind-and-brew coffee maker performs well hands-free operations, delivering you that awesome espresso via the port filter after its direct grind, without any humane assistance. Concerning its size, the bean hopper capacity is at a half pounds, and a water tank capacity of 67 ounces. Regarding its settings, you can do a single or double shots, adjusting grind amount and manual override as you like.
What we like:
Dose control grinding
Precise espresso extraction
Micro foam milk texturing
Grind size dial
Hands free operation
What we don't like:
The grinder is loud
Cannot steam milk and extract a shot of espresso simultaneously
5. Breville BDC650BSS Grind Control Coffee Maker (Brushed Stainless Steel)
Another Breville product made the list, and amongst the top 5, no less. It has 8 strength settings that you can choose from. Otherwise, you may select the pre-ground coffee option to brew coffee. The bean hopper capacity is at a half pound of coffee bean capacity. Removal, storage, and transfer are pretty much easy with its locking systems. In addition to the capacity, you can brew a single cup with various size choices, otherwise you can do up to a 12-cup carafe. Rest assured, your morning routines will be quick, convenient, and super awesome for the day ahead with this remarkable Breville grinding coffee maker that brews you the best taste of coffee you so much desire.
With a removable drip tray standing at seven and a half inch tall, you can fit any tall cups ranging from desk to travel mugs. And if you are feeling a little crazy, you can also fit in the carafe in there as well, however make sure it is completely empty before brewing, otherwise it will overflow and waste you good-testing freshly brewed coffee. Furthermore, with its LCD screen, you can have a more convenient time observing the status of the brewing, for it feeds back the real time on water level, brewing time, grind sizes, strength selection, grinding time, as well as other selected settings. In addition to that, you can program the auto-start function on this machine as well. By programming this function you can set it to automatically start grinding and brewing coffee at any given time. Finally, you can control the temperature of the pre-brew as well and it will deliver water to your desired temperature from the cold start.
What we like:
8 strength settings
Brewing capacity
Removable drip tray
LCD screen
Programmable auto-start
What we don't like:
Not dispersing the right amount of water
Have clean more often
Too many moving parts
4. KRUPS Grind and Brew Auto-Start Maker with Builtin Burr Coffee Grinder (10-Cups, Black)
If you like your own coffee at home, this Krups grind-and-brew coffee maker is the right companion. It has a built-in conical burr grinder that can enticingly enrich aroma and provide full bodied flavor for your coffee. There is no need for you to purchase a separated grinder for this machine. Furthermore, this commercial coffee maker with a grinder is easily customizable. There are various settings that you can choose from such as the amount of coffee beans, which you can choose two to ten cups on a grinder settings; the intensity of the coffee, which you can choose from coats to fine amongst the five grind settings; and brew strength selector, which you can choose three flavor options like mild, medium, and strong.
With its auto-start and keep warm feature, you can schedule the brew cycle to begin its grinding and brewing at any given time. It can keep delicious hot coffee from the first cup to last warm for as long as two hours. Moreover, you do not have to wait for coffee to finish its job all the time. You can use the brew-pause function to allow for pouring a cup at any time during the brew cycle. Even when you are using the carafe with curved spout, it will make sure a drop is not lost during the pouring down process. Finally, you will find it convenient to operate this machine thanks to its user-friendly design. Its controls are intuitive and it has a crystal clear LCD screen that ensures easy programming and use.
What we like:
10-cup coffee maker with built-in grinder
Easy customizing
Brew pause and precise puring
User friendly design
What we don't like:
Reliability issues: water stopped being poured from reservoir to brew
Issues regulating strength of coffee
You have to wash the glass coffee pot and the filter receptacle in the upper rack of the dishwasher
3. Gaggia Brera Super Automatic Espresso Machine
If you like coffee with milk beverages, the Gaggia grinding coffee maker is the right one for you. It has a pannarello wand for frothing cappuccinos and lattes, oh and if you like americanos and tea the wand can double as a hot water dispenser as well. This coffee pot with a grinder is easy for you to access, especially for cleaning purposes. It has a drip tray, a dregs drawer, and a water tank that are within reach of hands and accessible from the front of the machine. You can quickly and easily clean and maintain the machine. Moreover, it can warm the cups with hot water in case your coffee is getting cold.
In addition to the pros above, the coffee maker with built-in grinder makes for a user-friendly display as well. Its feature includes push-button controls that are super common and convenient to use, as well as an LED display that illustrates illuminated icons to provide you with an easy and intuitive experience. Furthermore, it features a rapid steam technology that can quickly heat up times and vigorous brewing and steaming performance. It supports different types of coffee from ground coffee to whole coffee beans. The size of the water tank is 1.27 quarts and it comes with a 1-year warranty.
What we like:
Frothing for milk beverages
Easy access
User-friendly display
Rapid steam technology
1 year warranty
What we don't like:
Grinder makes loud noise and can possibly malfunction
Shipping costs and warranty repairs are expensive
Can be leaky
2. KRUPS KM550D50 Personal Café Grind Drip Maker Coffee Grinder (4 cups, Silver)
Let's look at our number 2 spot. The Krups coffee grinder will become your favourite companion for your morning coffee intake routine. The machine is a grind-and-brew coffee maker that grinds whole coffee beans, releasing the most delicious aroma and brews for the freshest and most lovely of tastes. Your whole day will be much better with a cup of coffee that is made from such an amazing grinding coffee maker. Also, you can command it to grind and brew either coffee beans or brew pre-ground coffee for your perfect morning and perfect day ahead.
It doesn't really matter if you have oily beans or flavored beans, this Krups coffee maker with a grinder will satisfy you with the taste of the fresh coffee that it brews using its premium flat burr grinder. You can adjust the settings on the machine for coarse or fine grind and receive your most looked-forward cup of coffee of the day. Furthermore, when it comes to cleaning, you need not worry a thing. This baby was designed for convenient washing. You can disassemble all parts that are in contact with coffee to clean in the dishwasher. Finally, the Krups comes in a package full of accessories such as coffee scoop, cleaning brush, stainless steel permanent filter, and glass coffee pot with fill water mark indicators.
What we like:
Grind and brew
Brew whole bean or pre-ground coffee
Powerful stainless steel burr grinder
Easy to clean and dishwasher safe
Accessories included
What we don't like:
Filters are a bit hard to clean
Moisture gets into the bean chute
The brew spout leaks a bit
1. De'Longhi ESAM3300 Super Automatic Espresso/Coffee Machine
We like this one the most because it has a patented "Cappuccino System" frother that delivers you a rich and creamy froth mixture of steam and milk on your cup of coffee. The control panel is extremely handy. It is conveniently rotary and has a bunch of push buttons. You can also use it to program the machine to grind and brew for you at any given time. Additionally, its beans container has a capacity of 8.8 ounces. Furthermore, the patented, compact and easy-to-clean "Direct-to-Brew" system is key to grinding beans instantly for this De'Longhi grind-and-brew coffee maker. You can brew your perfect espresso based on your chosen, favorite coffee beans using this good baby. Yet, we still want to recommend you using beans with less visible oil to bring out the best grinder performance out of this thing.
When it comes to maintenance work, unlike the rest of the products out there on the market, which require you to use chemical cleaning tablets monthly, this coffee grinder and brewer only needs half the time it takes to clean the rest of the brands. There are some tips we should like to give you regarding this auto-grind coffee maker. When it is not delivering coffee, that is because the ground coffee is blocked in the funnel. So, what you need to do is to use a plastic knife to remove the ground coffee within the funnel. Then, you need to clean the infuser and the rest of the inside of the machine. Finally, this machine is an energy saving type. It has a function that automatically shuts off after three hours of idleness.
What we like:
Patented cappuccino system frother
Easy-to-use rotary and push button control panel
Grinds beans instantly
Easy maintenance
What we don't like:
Beans consistently get stuck in the grinder
Quick malfunctioning
Buying Guides To Choosing Best Coffee Makers With Grinders in 2023
Overall Functionality of Coffee Machine
After perusing such a complete and thorough list of coffee makers with grinders, you should have a pretty good idea what kind of machine you are opting for. Along with the kind of product you are aiming for, you should also consider some key features that might make your experience even more satisfying and memorable. Therefore, having a good set of criteria when choosing a grind-and brew coffee maker is not a bad idea at all.
How you come to a conclusion of which type of coffee machine to purchase is nothing short of being straightforward. It is fairly easy. You know your daily dose of coffee, you know how easy you want it, and you know what to expect when it comes to maintenance. Keeping in mind several decisive attributes of a self-grind coffee maker can go a really long way. Lucky for you, we are giving, for free, a list of such attributes as milk frothing, capacity, and of course, cleaning and maintenance.
Milk frothing
Everybody likes a nice cup of coffee with a mixture of milk froth. Even though you prefer a strong black coffee every once in a while, knowing your coffee machine can froth milk, at least, gives you a comforting feeling. For those who are in love with milky coffee, a milk-frothing machine is a must-must! With such a wide variety of products on the market these days, there are many kinds of coffee machines with milk froth capabilities. Some have a built-in froth, others have it come as an accessory. This is the point where you should decide if you'd like the machine to automatically do the frothing for you, or you prefer to froth your own milk and add it to the cup of coffee.
Capacity
This is not so hard to figure out. Having a large water tank on a coffee machine is a good thing if you drink coffee often or have lots of people accessing the machine. You should look for any model that has a water reservoir as large as 1.5 litres so that you do not have to refill the tank every so often.
Cleaning and Maintenance
When you look for a nice coffee machine, you should not overlook its maintenance process. Some products are all perfect from start to finish, yet when it comes to cleaning, it's a nightmare! Be careful about this issue. You should opt for a product that allows you to easily disassemble its parts and clean in the dishwasher very easily. Better even, look for a machine with automatic cleaning programs that helps with the majority of the washing process.
THE VERDICT: What's The Best Grind And Brew Coffee Maker?
It doesn't matter what kind of coffee you like, be it a milky one, a strong black one, an espresso, a latte, a cappuccino, or even if you like making your personal coffee at home, or providing coffee at office, or selling coffee at a shop, you name it, the right coffee machine is out there waiting for you!
Also, whether you want to save money, or serve coffee as your hobby, or even if you want it all, there's always the most ideal type of grind-and-brew coffee maker! The former list we provided is nothing short of shedding lights on your target coffee machine. Better yet, we gave a set of key features for you to consider as well including milk frothing, capacity, and maintenance. Our best overall grind and brew coffee maker is no other than the Breville BES870XL Barista Express Espresso Machine (Brushed Stainless Steel), which is perfect for any requirements you might have. We hope you have a fun time searching for your ideal type of coffee maker. Happy hunting!
References