I am a type of person that likes to explore options. I have my favorite brands but I don't limit myself to one thing. And when it comes to coffee, that is my mindset as well. I don't always go to Starbucks coffee all the time but I chose to go to different brands of coffee. And you should do too. That's why today I am suggesting one of the brands that you should definitely try is Caribou Coffee.
For those of you who do not know, Caribou Coffee is quite a new brand on the market. It was founded in 1992 by an American. And by now, it is needless of me to say that Caribou's headquarter is in America. For those who are gourmet coffee drinkers, Caribou coffee drinks are worth the try.
Today I am suggesting top Caribou coffee drinks to try on any occasion. So, buckle up and enjoy this passage. 
1. Hot Chocolate Cold Press with Caramel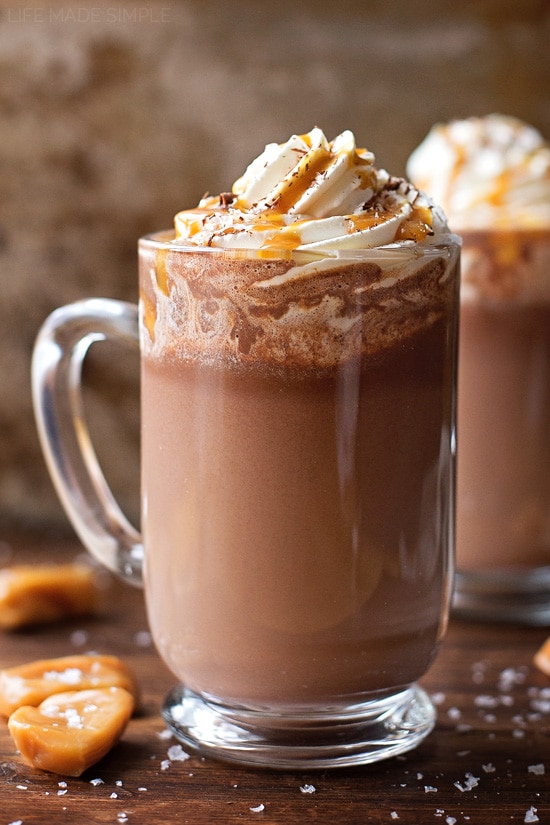 The first one that I am choosing is Hot Chocolate Cold Press with Caramel. There are two facts about this coffee. Firstly, in Caribou coffee the cold pressed is something else that you cannot find easily on the market. One of the basic understanding of cold brewed coffee is that it does not produce much acidic taste to your coffee.
Secondly, this cold brewed coffee is a combination of varieties of tastes such as mellow, a sweet and sharp flavor, and finished off with a clean taste of coffee.
The Caribou Cold Press alone is delicious. But the Hot Chocolate Cold Press with Caramel is another level of this combination. This cold beverage is a mixture of milk, steamed milk, chocolate milk, vanilla, and dark chocolate. It is not exactly like mocha but softer and sweet. Due to the caramel that is in the drink, it makes the drink sweet, soft, but clean at the same time.
2. Caramel Brownie Coffee-Less Coolers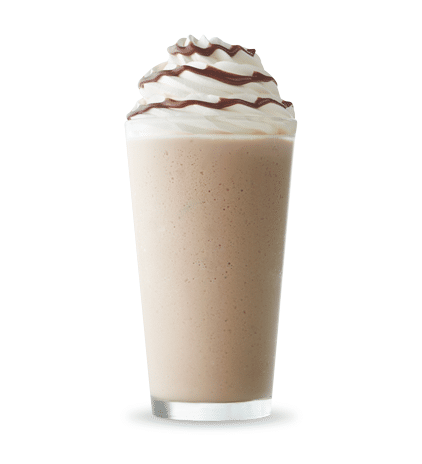 This is a drink which I highly recommend for non-coffee drinkers or beginners. If you want to try a cup of coffee without experiencing caffeine jitters then this drink is what you should put on your bucket list. The Caramel Brownie Coffee-Less Coolers is just like the name it suggested. It contains less caffeine comparatively to other drinks such as cappuccino or espresso. Instead, it is more like a shake in Caribou Coffee's shop.
The dark and rich chocolate brownie is a great partner when mixed with caramel sauce. It is so beautifully delicious. It is a balance of sweet and salty at once. If you want, you are more than welcome to add whipped cream and caramel drizzle on top. And you will get yourself a winter/summer drink!
3. Hot Apple Blast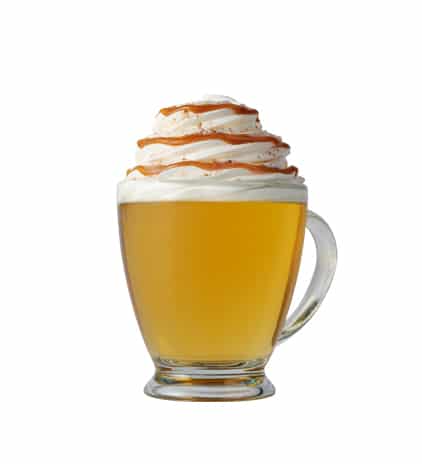 If you are a big fan of apple cider, you are going to love this. Hot Apple Blast is a combination of caramel, whipped cream, and steamed apple juice. Caribou Coffee proved to us that milk does not always make the latte. Apple cider does too. The apple cider does not make the drink to be as if we added steamed milk. Instead, it will make the drink become bubbly and refreshing like the summer season.
It is one of the best drinks anyone could find. This summer drink is a cup of flavor shots that will blast your taste bud away with that sweet but refreshing flavor.
4. Oreos and Cream Coffee-less Cooler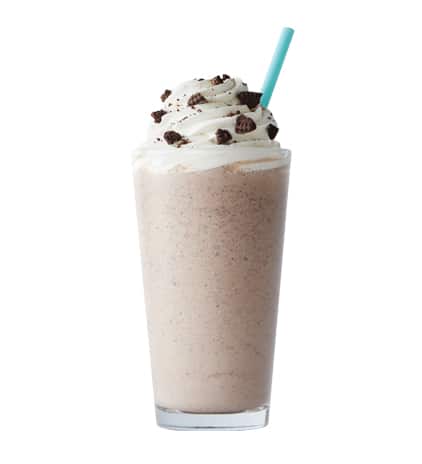 This is another drink which is friendly for non-coffee drinkers or anyone who dislikes the effect of high caffeine. Actually, there is a big secret about the coffee-less cooler. Caribou coffee's coffee-less cooler offers varieties of flavors. But the caribou secrets is any coffee-less cooler can be ordered without caffeine.
But Oreos and cream coffee-less coolers are just simply amazing. There is a reason why I said simply amazing because the ingredients are so simple but it brings out the best of the drink. The drink has a strong scent of real vanilla, chocolate, and Oreos. That is how you make this energy boost drink.
5. Silly Soda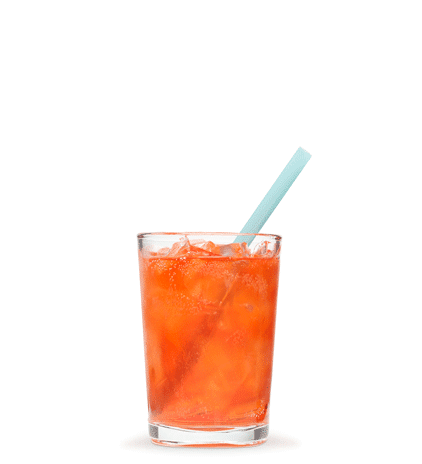 Silly soda is Caribou's drink that is designed for children. If adults like you and I are getting our daily energy boost, the kids probably want one for themselves. But they cannot drink coffee, yet. So silly soda is there for the children.
Amazingly enough this is delicious. The drink consists of a shot of any flavor syrup that you or your kid wants and carbonated soda. Some of the most popular flavor syrups are cinnamon, real caramel, vanilla, raspberry, cherry, almond, marshmallow flavor, mint, even french vanilla, etc… If you want you can choose two flavor shots to create another mind-blowing drink.
This drink can turn into an Italian soda drink as well. To do that, you will have to ask the barista to add heavy cream and whipped cream on the top of the drink.
6. The Grant Coffee Steamer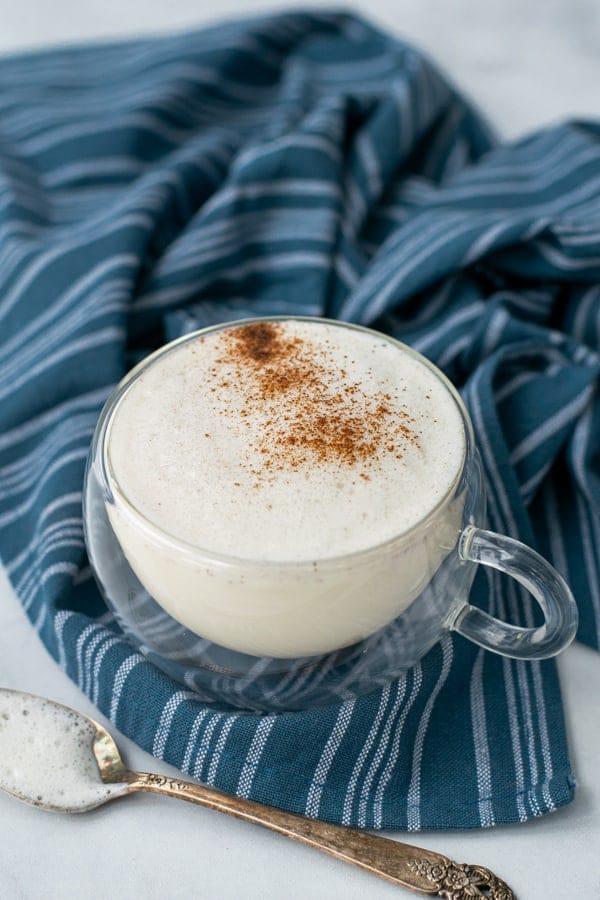 This is Caribou coffee's term for Ice coffee press with white caramel. I guess everywhere has their own term for it.
Cold press is cleaner than iced coffee. The taste is smoother because pressure is being placed to produce the brewed coffee. However, iced coffee recipes are similar to cold press. Overall, this would be one of the favorite drinks for experienced coffee drinkers. 
The Grant Coffee Steamer is made of white caramel and cold press together. If you are wondering, white caramel is just white chocolate mocha and caramel syrup.
This drink has a distinct taste. When white chocolate mocha and caramel are mixed together, it creates a sweet yet salty flavor that seems to balance out each other. Together they produce a nutty and original chocolate flavor that is difficult to describe which is why it is one of Caribou's signatures.
7. Sparkling Raspberry Peach Black Tea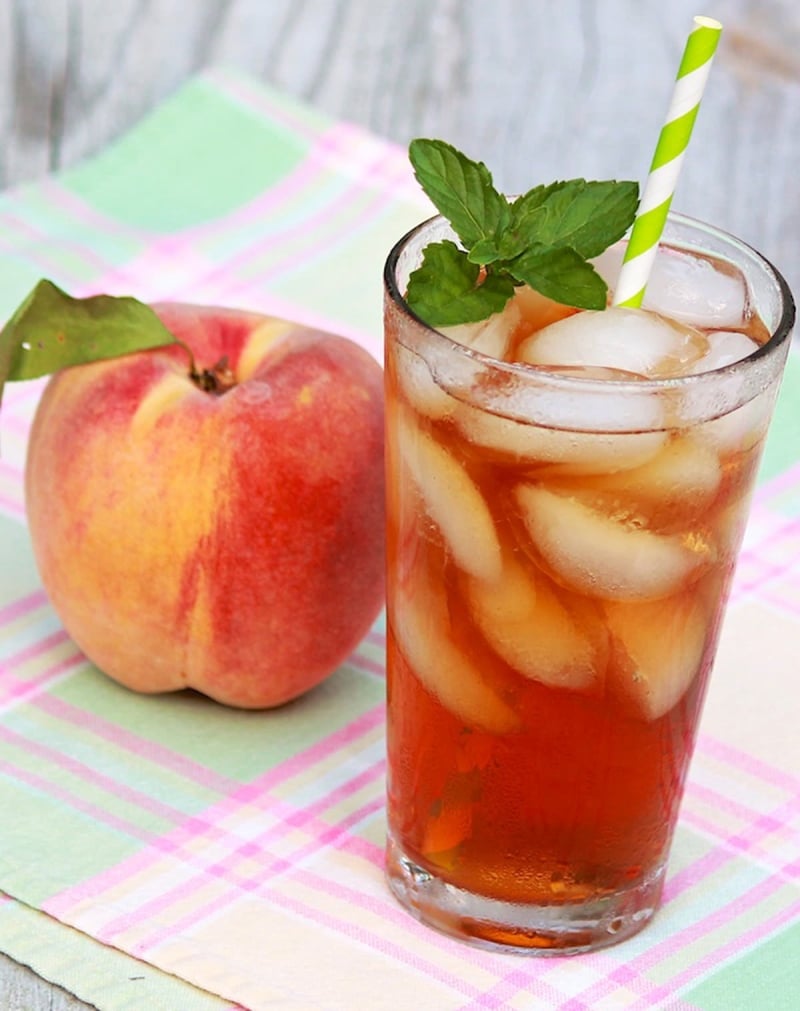 I know that green tea is known for health benefits. But let's all bring black tea to the stage and let it shine. And Caribou deserves a round of applause for shining black tea and using it to its fullest extent by adding a full flavor shot. 
Black tea is known for its caffeine property. It contains more caffeine than the green tea if we were to compare. As a result, it produces this robust and strong flavor that green tea could not compete with. But on the bright side, black tea has health benefits as well. It has antioxidants and could lower bad cholesterol so that the heart can beat better.
For this drink, Caribou would add a full flavor shot of peach combined with raspberry into black tea. It would make a great combination. A combination of bitter and sweet. But the flavor shot of raspberry would take it to another level. With the sparkling water, this could be your next favorite iced tea for the summer.
8. Toasted Marshmallow Cold Press Coffee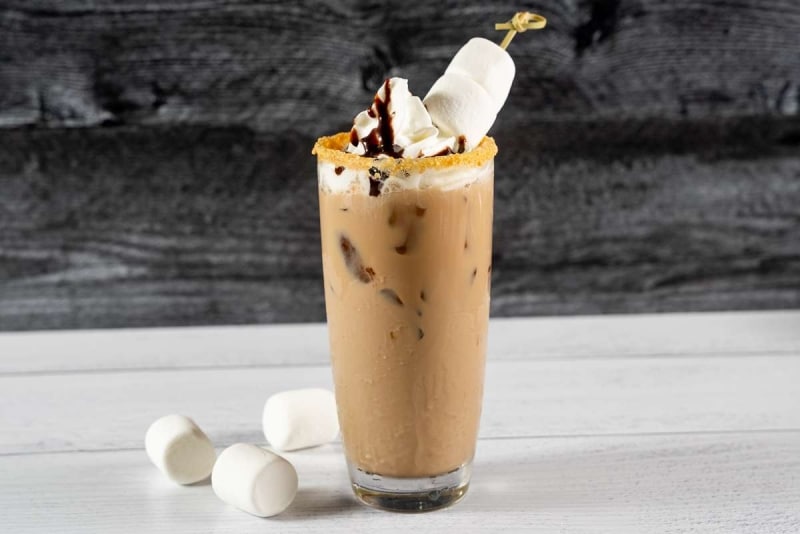 If you decided to have toasted marshmallow cold pressed coffee then it would be a cherry on top of an icing. This drink is popular in Caribou Coffee. The flavor shot of toasted marshmallow flavoring gives off a scent of sweet and creamy. Obviously, it showcases the marshmallow scent but it does not overpower the smell of coffee. Together, they make the fluffy and sweet flavor beverage that will make your mouth go crazy. And with this drink you can ask the barista to put the ideal milk for your coffee. You are free to choose from steamed milk to almond milk. 
Conclusion
Congratulations for reaching the end of this passage. Now that you have these recommendations in hand, you can go and try out some of the best drinks at Caribou Coffee. No matter if it is coffee, carbonated drink, or fruit blast, Caribou is not going to fail you. Go to your nearest Caribou Coffee and grab some of that deliciousness!
Reference 
Check out: Cold Drinks , Milkshakes and Sweets at Caribou Coffee Café , Dubai By Tandoori Fiesta: Dubai Life