In everyday life when the morning is up, we tend to thrive for a cup of coffee to brighten our head before starting our job, work, or school day. Every consumer has their own preferred choice of drink or recipe which is sometimes a headache for baristas. So this article will be briefing you on the story of "A Day in the Life of a Barista" on how they could find the passion to be there brewing the drinks for you, how tiring their days are, training days and sort of relating things.
Some would love a shot of coffee or two in their latte or espresso, some would pull out a request to a barista to draw latte art more splendid or artful.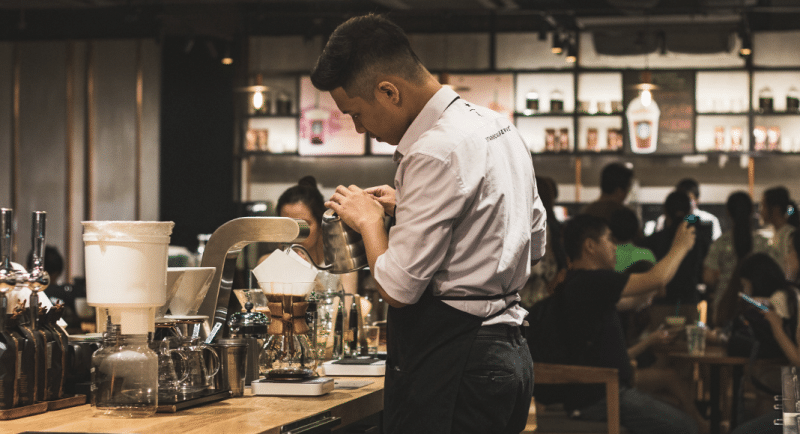 Being a customer is way more relaxing by having a service at hand in the coffee shop. But being a barista is somehow tiring having to start from scratch in order to satisfy the customers by having to choose the right beans, roast, and brew carefully so the taste is at the level of satisfaction.
What Actually Is A Barista?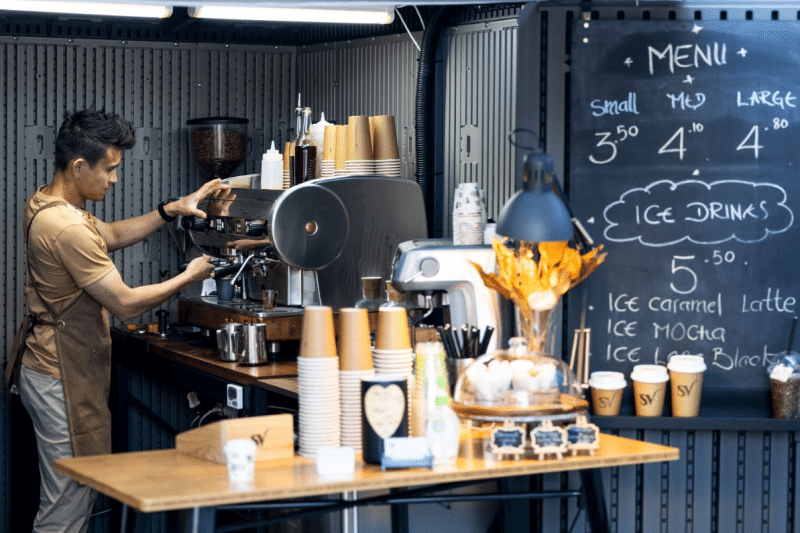 Baristas are the main actors in the coffee industry, they could use our respects as their effort in their career. Owning an espresso machine doesn't make you a barista without training. In the coffee industry, a good-tasting coffee is a sign of effort and skills combined in a barista's job.
How Could You Become A Barista In A Cafe?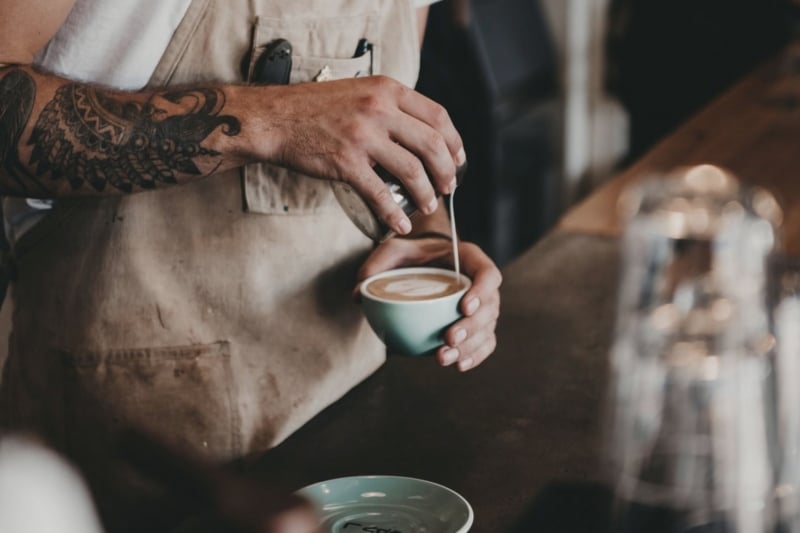 Life as a barista, having a passion alone isn't enough to become a skillful barista. Lots of training and tips to subscribe in order to brew a tasting cup of coffee. Hours spent in a day practicing the art of brewing, creating ideas on drinks, hoping those coffee and espresso shots are served perfectly to the customer.
Types Of Baristas
We probably don't know that barista is categorized into types, so here are types of baristas and they are called:
The "Holding Pattern" Barista
This group is mostly uni-student or high school students who are in it to gain the experiences, be prepared to start their "real life" and also trying to earn the Benjamins.
The "Salt of the Earth" Barista
This group is more like seniors at work, they are taught well and skilled in it. But the thing is they are disinclined to accept the changes happening internally in the coffee industry.
The "Progressive" Barista
They are active and very committed to coffee, they LOVE coffee. A plus, they are very comfortable with customers.
However, there are tips on becoming, not only a skilled barista but a nice barista who everyone likes to see every time they walk in the shop. All the baristas should learn and understand their customers needs to make them feel welcomed, as one of the successes of cafes lies in the customer service system in which you gotta know how to interact with the people. As the saying goes, a successful career of an individual or a company depends on their target audience.
A Day In The Life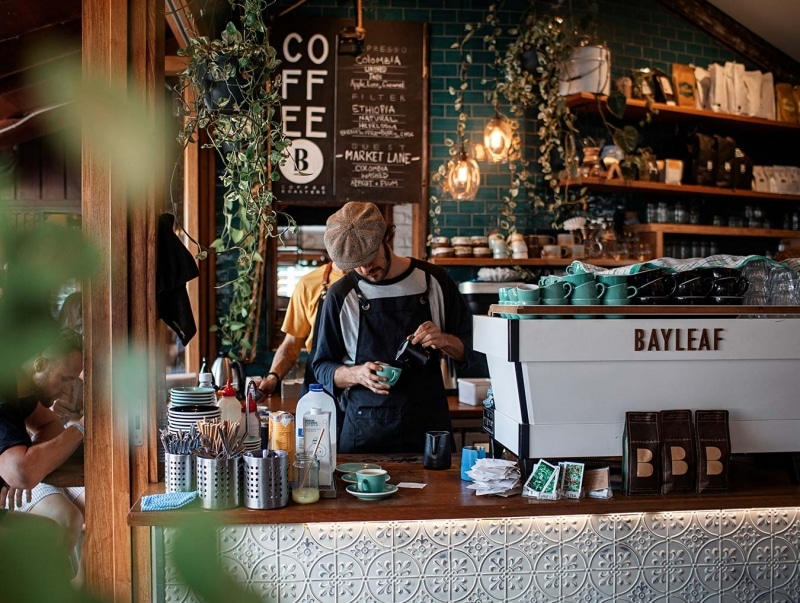 Baristas, the artisans of espresso coffee, making a living out of this career isn't just a touch on a machine. The days are early, you have to check and prepare all the equipment and supplies to be ready in hand such as the roaster, the beans, the grinds, milk, cups, ices, the sauces, toppings.
Barista also needs to make sure that the machine, frothers, and all the equipment are working properly and well-functioning before serving to the customers. Every time customers walk in the coffee shop, they always expect the best, the good service, the taste, and the positive energy in your shop, they want the vibes to enjoy their coffee.
As one of the baristas said, he has been working at a cafe for so long that he knows who's who, and he's not afraid to be goofy, talk sweet, or joking around them. This is like growing a bond between the customers and the barista.
In this career, some baristas do full-time jobs and some do part-time jobs. But a full-time job is more enjoyable and they get to learn much more.
Learning Is A Key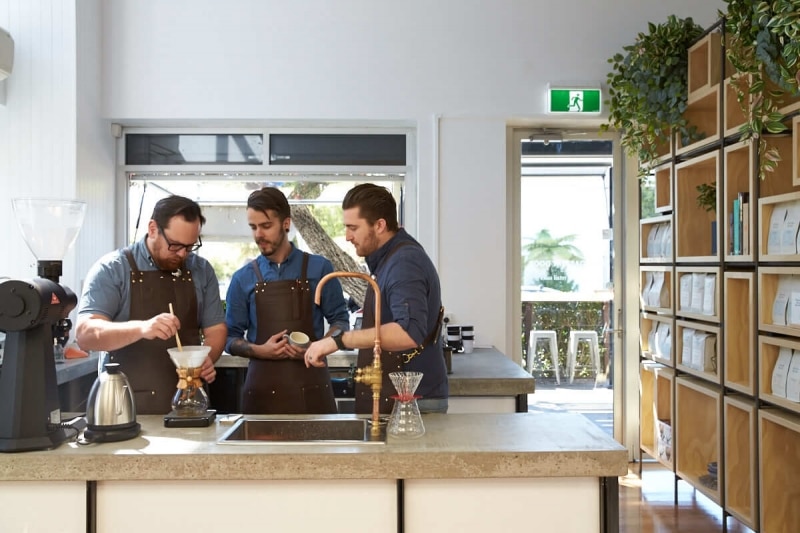 Of course, there is training after recruiting baristas, but when the training is finished doesn't mean you are fully skilled, you just know how to do it as guided. but how do we keep updated with the art of brewing?
Learning is key, so being creative is a fundamental rule of owning an espresso machine and/or working in the coffee industry. To make a cup of coffee is good but if you know how to attract more customers based on your knowledge of brewing, making good drinks then you do not have to worry about anything at all.
Do research, keep practicing, take notes on the basic principles of brewing like choosing the right coffee, how to store the beans properly, water temperature, etc.
Types Of People That Barista Will Be Working With
The Not a Morning Person
Not an early bird then why bother being a barista? Working in a cafe, the first thing you should know is you need to sacrifice some sleep for an early shift. Waking up sleepy is totally a challenge for yourself and even for your coworkers.
The Newbies
The young grasshopper, they are new to everything and maybe not even know what they are going to deal with. But at least they have their seniors guiding around.
Their first start might be a bit awkward since they have to follow you around taking notes and asking questions, but their enthusiasm is a bonus. To newbies, you're the superior, so be prepared to handle their clumsiness.
The 'Temp'
To some, being a barista is not a long-term investment, they only work temporarily to save up for their vacation or school. They are in between jobs and mostly are part-timers.
It's cool working with them as long as they know what to do and not bother anyone.
The Crush
That one person is everyone's motivation to wake in the morning and get to work, the charming among all baristas. And even customers are coming because he/she is one reason besides the drinks. That person is a reason that everyone is so unfocused during their working hours, but that doesn't make them a trouble maker.
The Machine
Life as a barista is like a robot, they work so efficiently and precisely and hardly take a break or eat. Nobody knows what he/she is doing during breaks, but they rarely take breaks. Besides working so flexibly and flawlessly. They also have a remarkable memory box that will remind you of the recipe of every drink on the menu and the price. They are just crazily amazing.
The Artist
Every group of baristas surely has this one person who is so artisan. Their latte art is so arty-crafty and unique. They probably have cool Instagram posts full of coffee-passion and blossom-pour quotes and hashtags. And to them, not admiring their arty drawing is a crime.
The Scientist
The experimental guy tries to make new drinks and hypes everyone with their new recipe. He is weirdly funny, sometimes it's just hard to understand their eagerness. Working with his enthusiasm is fun, yet you always wish that they'd clean up after doing their silly experiments.
What Should Baristas Know?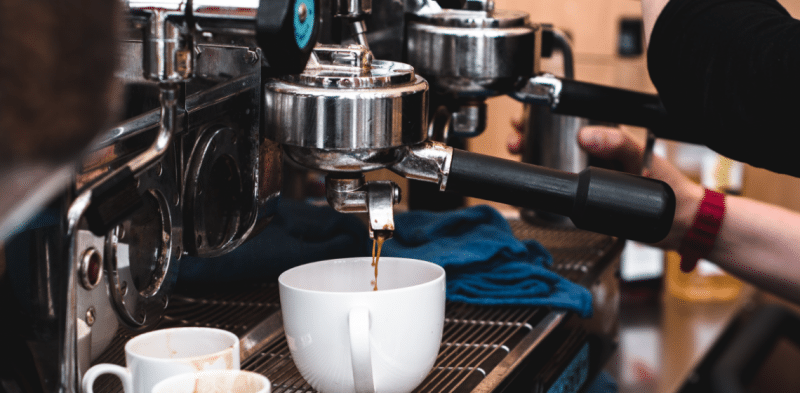 Not only the machines that the barista needs to be familiar with but there are a few bullet points that they should appreciate too.
Know your coffee
Working in a coffee shop, coffee is your buddy, you gotta know which is which because unexpected questions will be asked when you're in service. You need to know and be able to explain the different types of beans, the different tastes.
Yet, if you're already working in a cafe, better know the menu, take advantage of your break time making yourself drinks to learn the differences. Be an expert to yourself because the morning starts, you are the face of the coffee shop. Otherwise, your job might be swinging loosely.
Know your milk
Coffee is the main object, but if you have very good beans and grind nicely, but then you choose the wrong milk or store them under temperature then everything is a waste. It is complementary to the coffee, it can affect the flavor of your drink, your coffee will have a weird taste. Know how to store, keep track in case it is expired or under-temperature.
Know your customer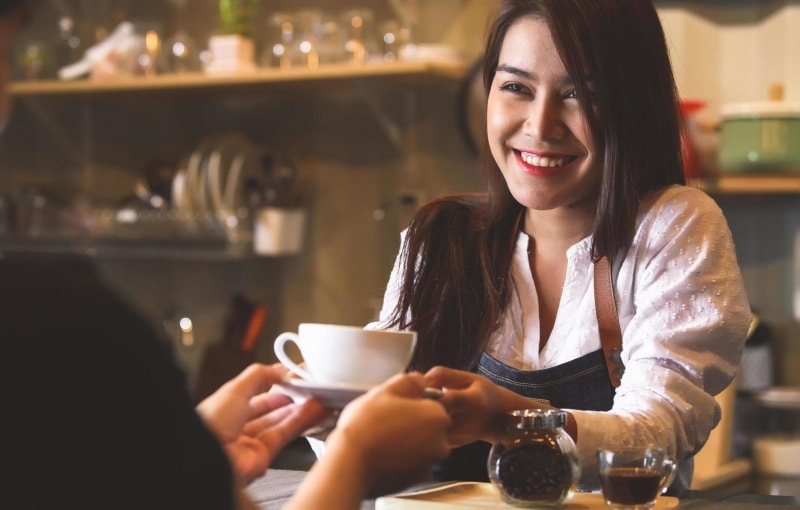 Opening a business, as said, customers are like the so-called pocket money. Not all the customers are the same, some just want to grab a cup and rush out to their work or school, but some may want a chit-chat.
Therefore, before sparing any jokes or words you should understand the tone of their language and body language to avoid any awkwardness. But it is always good to give them the feeling of waiting to come again.
Present yourself well
As mentioned above, you're the face of your shop, how you behave, what you wear, and how you speak reflect on the image of your cafe. Putting a smile on your face is never a problem to welcoming or starting your morning, just not to be rude.
Clean as you go
Hygiene is the main priority. Wipe and clean your counter, the tables and chairs are never too much to do, it would make a world of difference keeping cleanliness as the first objective. Imagine making a coffee on a dirty counter? A big no, right? A little cleaning won't take much of your time even if a bunch of orders is lining up.
Know yourself
Life as being a barista is about serving, making coffee. But you also need to know your limit, your strengths and weaknesses, how capable are you in handling orders or making 50 coffees without break? Could you draw on espresso? What skills are you good at? Know your focus, and be good at it. Learning step by step, every barista is unique in their own way.
Love what you do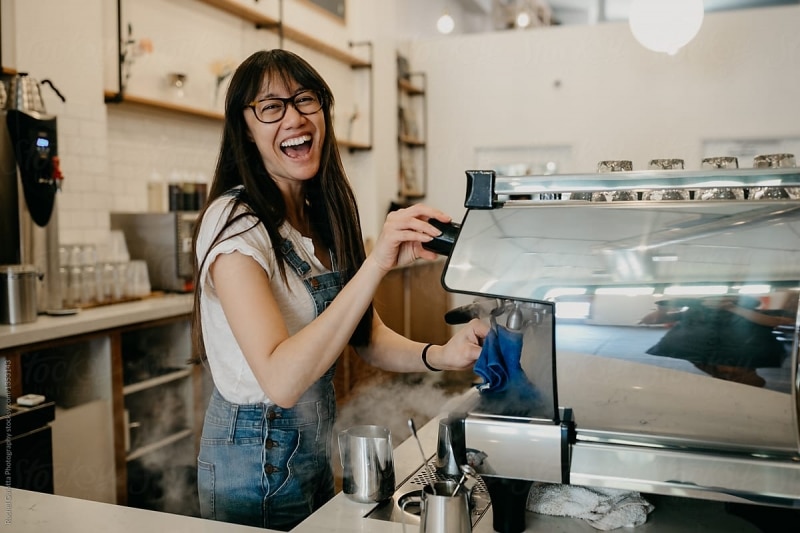 Do not come into the world of barista and make a living out of this industry without passion. Making drinks is a profession for baristas.
After a long day serving coffees, you probably wonder when is the best time as a barista? When the door is closed they still need to wrap things up, cleaning the machines, and putting everything in place. The job is tiring but once you know what to do and love what you do, the job becomes your daily life activity.
Conclusion
To sum up, life as a barista making coffee to drink seems pretty simple but not when you make a living out of it. It is like growing a company from scratch, a flow of ideas is needed to keep updated with the trend, same to the coffee industry. Baristas are the actors to their audience, their attitudes, performance, and skills are the attractions. Being a barista is both joyful and tiring, but at least you could also make someone's day better too.
References